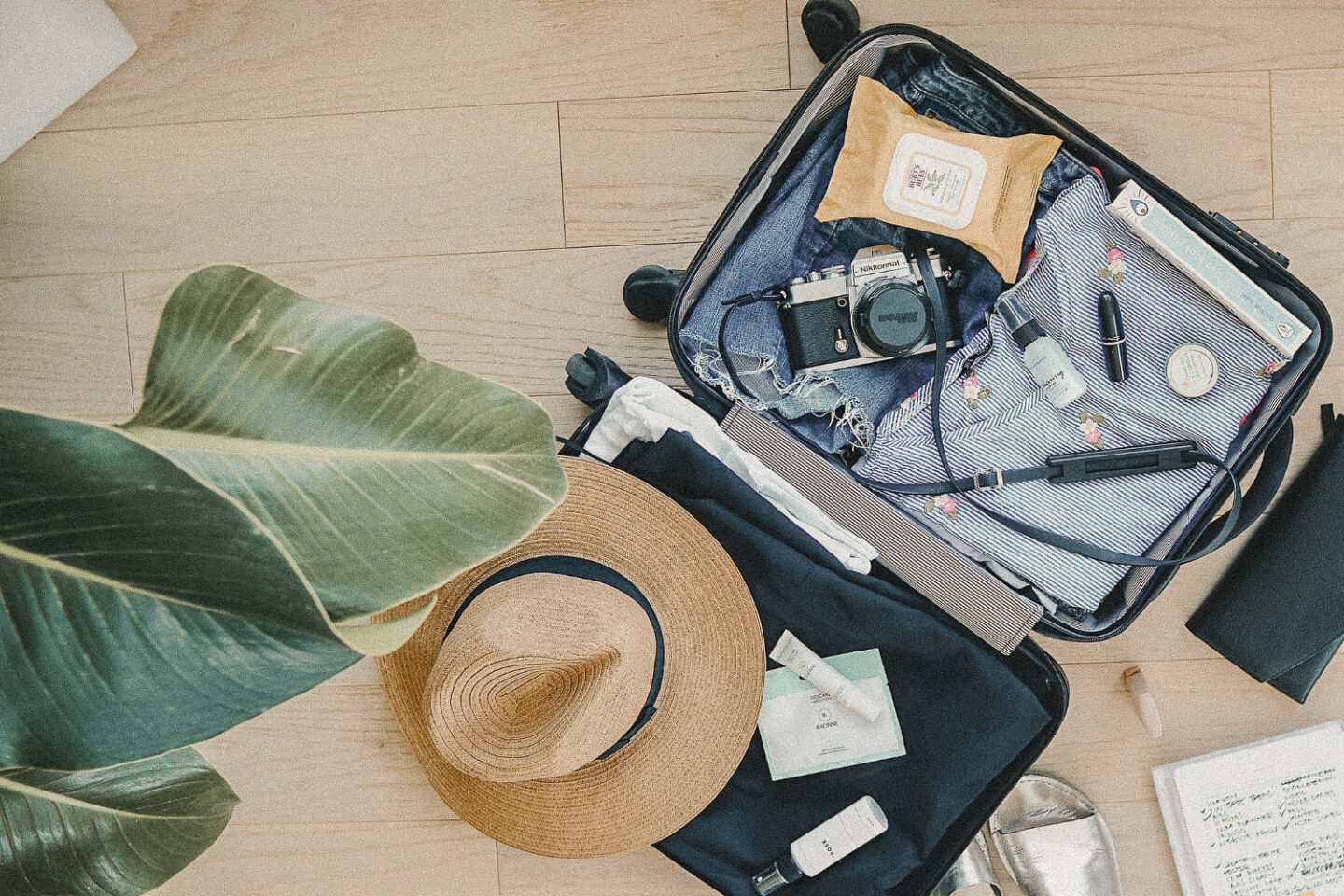 (Disclaimer: This post may contain affiliate links, which means we may receive a small commission at no extra cost to you.)
Packing for Europe can be a daunting task. In this guide, I'm going to share a few tips on how to pack light and fashionable for Europe.
Your European summer trip is right around the corner, and you've yet to decide on what the heck to pack. Trust me, I get it. I traveled around Europe for 6 weeks with only a backpack. Yes, a backpack. 
I used to be the queen of overpacking, so if I can pack light and still look cute, I promise you can too. After traveling around the world to over 23 countries (many times with only carry-on luggage) I've learned a thing or two along the way and I'm here to share these tips with you! 
This post is all about how to pack light and fashionable for Europe. 
HOW TO PACK LIGHTS AND FASHIONABLE FOR EUROPE
1. ACCESSORIES, ACCESSORIES, ACCESSORIES!
Want to elevate a boring outfit? Accessories. Tired of wearing the same black dress? Accessories. The best way to create fun, unique outfits is to dress them up with accessories! Sunglasses, jewelry, and scarves are all a great way to switch up a look. 
I love throwing some gold jewelry on with a simple black dress to turn it into a night-out outfit. It's also always fun to wear some trendy sunnies for a new look. I like buying my sunglasses from Amazon because they have so many great options at really affordable prices. And, if you end up losing them, it's no big deal! 
Check out my favorite Amazon accessories here.
SHOP ACCESSORIES BELOW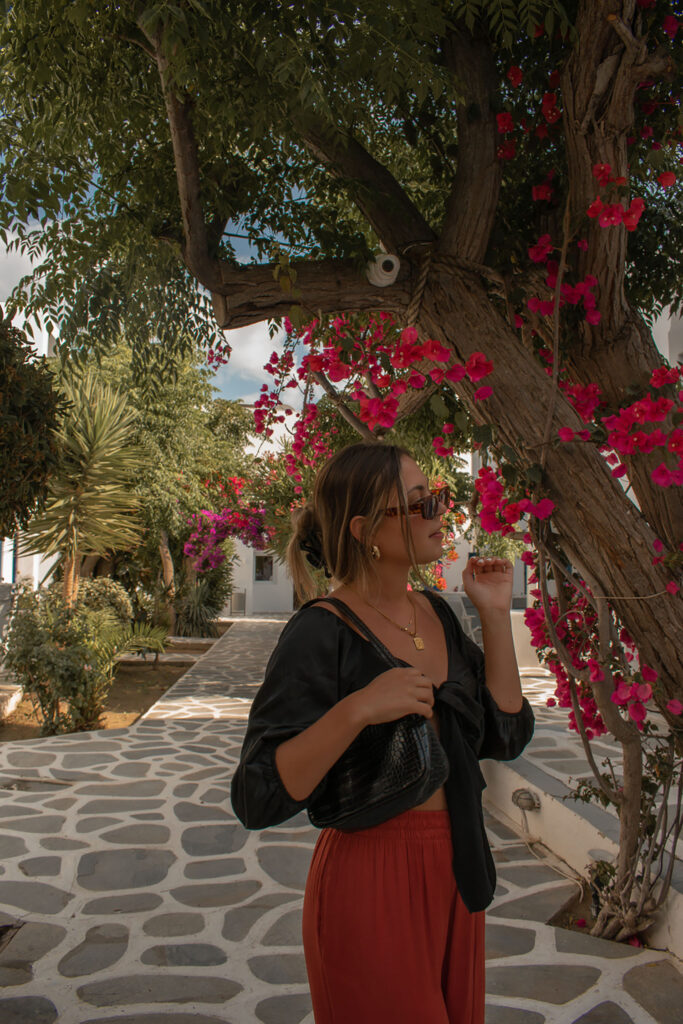 2. PACKING CUBES = A GAME-CHANGER 
If you are not on the packing cube train yet, what are you doing? They really do work and are seriously a life saver. Not only do they organize your clothes but they compact them so small as well. It's so much easier to put together an outfit when you know where all your tops and shorts are packed. 
I'm amazed by how much I can fit into a packing cube. I will say, I have the CalPak cubes and they are pricy but SO worth it. They have lasted me years and I pack those things so full. I tried using very inexpensive packing cubes from Amazon and they ripped the first time I used them. I think it's worth investing in a nice set. 
[
RELATED POST:
15 BEST THINGS TO DO IN DUBROVNIK, CROATIA
]
SHOP PACKING CUBES BELOW
3. NEUTRALS ARE YOUR BEST FRIEND
Packing neutral colors is a must if you want to pack light and fashionable for Europe! I know bright colors are in right now, but I promise you'll get tired of wearing the same hot pink skirt. You are going to wear it once or twice and then forget it the rest of the trip. Too many bright colors will just end up being a waste of space in your bag. 
If you really need a specific wardrobe piece during your trip, head to the nearest Zara – trust me they are the best in Europe. You will definitely want some extra space in your bag for some Zara finds. 
As for neutrals, think capsule wardrobe and versatile pieces. Black trousers, neutral crop tops, white button-down, simple maxi skirt, black dress. The options are endless. These few pieces will create enough looks for your entire trip. And it's fun to get creative!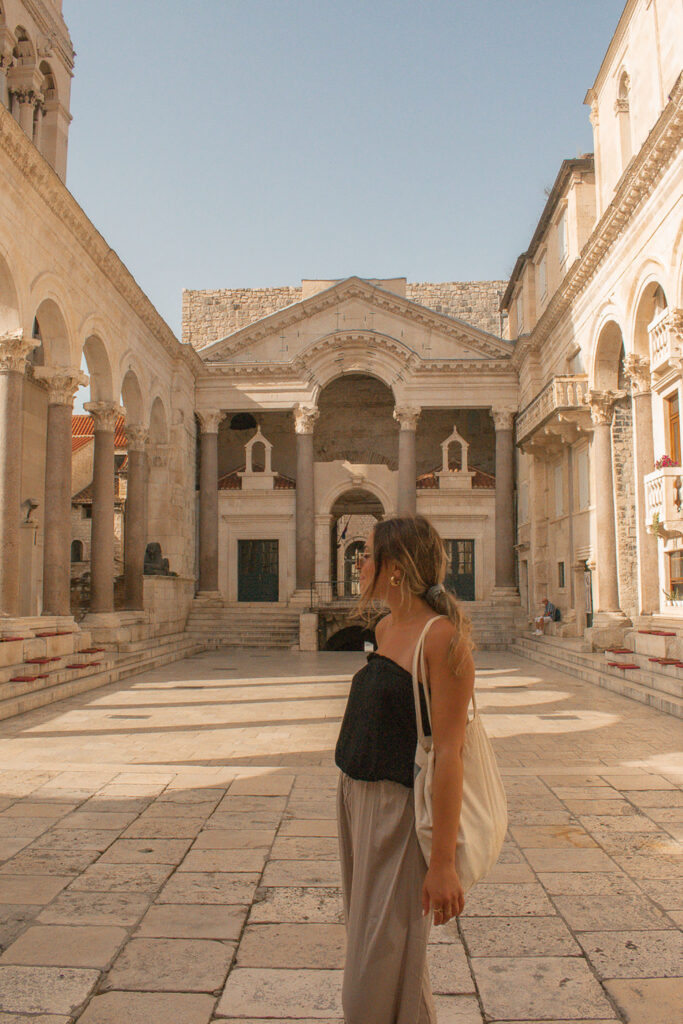 SHOP MY FAVORITE NEUTRAL PIECES BELOW
4. A GOOD SHOE 
You need a good shoe for Europe. Expect to walk at least five miles per day, likely even more. I seriously love my Nike airforce ones, I know they are basic and everyone has them but they are incredible. I've walked so many many miles in so many countries in these shoes. I am on my third pair because I wear them so much. 
Nike airforces were my go-to shoes when I studied abroad in Thailand, and I wore them during my 6  week Europe backpacking trip last summer. 
If you are looking for more of an athletic shoe, I suggest Hokas – I have a pair that I workout in every day and they are extremely comfortable. Another trendy and comfy sneaker are New Balance sneakers. 
When I pack in a carry-on, the shoes I typically bring are my white Nike airforce ones, rubber birkenstocks (that also double as shower shoes for hostels), and a simple sandal. I usually always end up wearing my sneakers out.
Tip: Wear your bulkiest shoes on the plane.
SHOP SNEAKERS BELOW
5. SCARVES
And my last tip in this article is scarves. They are the perfect accessories or tie top! I have a couple that I bring with me on my trips. They make the perfect crop top, bag accessories, or hair scarf. Scarves also take up absolutely no room in your bag, making them the perfect essential to pack light and fashionable for Europe. 
These scarves from Amazon are so affordable and come in the best colors and patterns!
SHOP SCARVES BELOW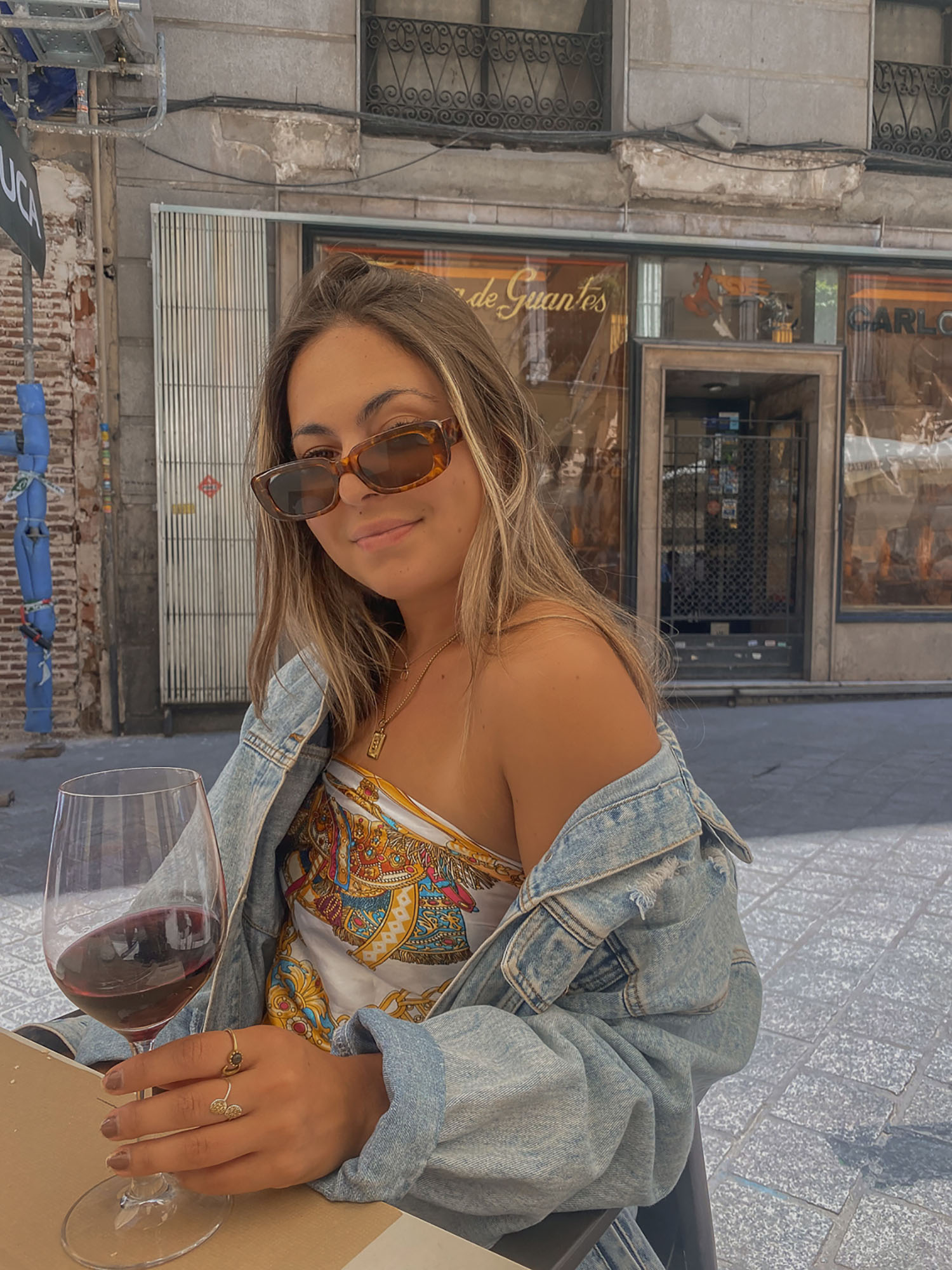 CHECK OUT MY POSTS ON WHAT TO WEAR IN EUROPE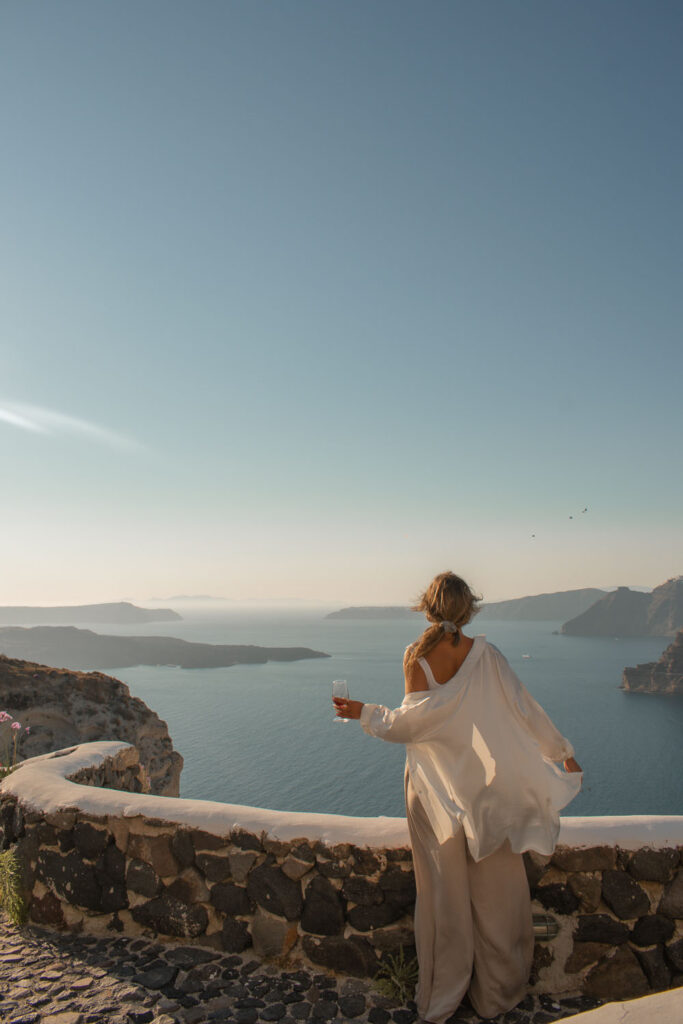 FINAL THOUGHTS ON HOW TO PACK LIGHT AND FASHIONABLE FOR EUROPE
And that wraps up this article. I hope these tips on how to pack light and fashionable for Europe helped you for your next trip! As always, if you have any questions about packing, DM me on Instagram, comment below, or email me at sydabroad@gmail.com
[
RELATED POST
:
ISLAND GUIDE: THE BEST THINGS TO DO IN MYKONOS
]
PIN IT!
WANT TO SUPPORT?
I always appreciate it when friends and family reach out wanting to support Syd Abroad. If you'd like to support the blog, here are a few brands that I am affiliated with. All you do is click the links, and I will receive a small commission at no extra cost to you!