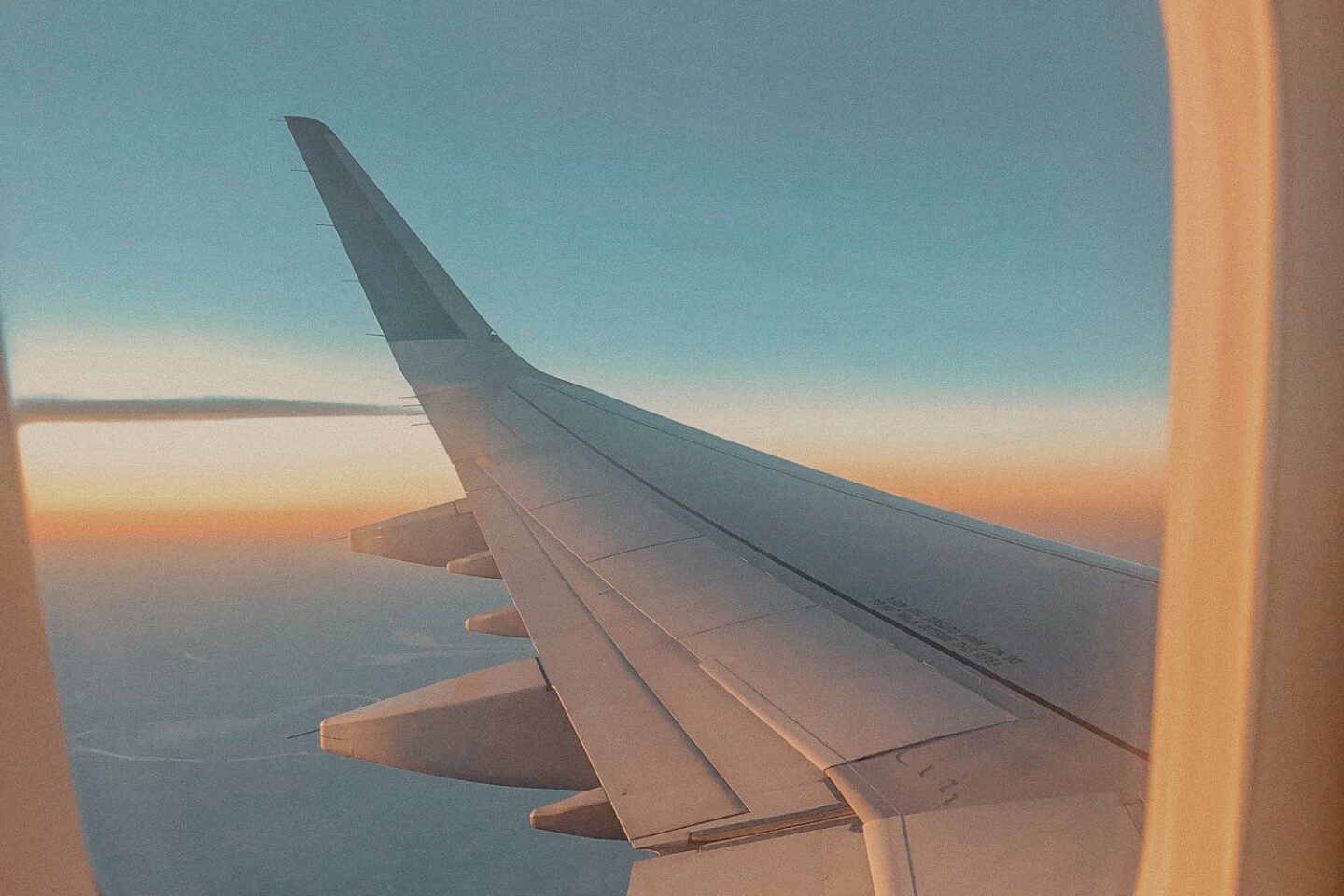 (Disclaimer: This post may contain affiliate links, which means we may receive a small commission at no extra cost to you.)
Keeping up a beauty routine can be a bit of a challenge while on the go so here is a curated list of travel beauty essentials I love to bring along on trips.
I am all for trying new skincare and beauty products at home but when it comes to traveling it's really helpful to have those ideal beauty staples that you can rely on. I like to bring compact products, products that have multiple uses or are just essential to keep up the beauty routine on the road. Here are some products that I love!
This post is all about travel beauty essentials to bring on your next trip.
THE BEST TRAVEL BEAUTY ESSENTIALS
1. EYE GELS
I love throwing eye gels in my bag before every trip! They are perfect for long flights, early mornings, or a quick refresh. Eye gels are so easy to pack, making them a great travel essential.
2. JET LAG MASK
You guys, I am obsessed with this mask. It's so thick and leaves my skin feeling very hydrated. I usually use this as an overnight mask or a moisturizer at night. In the morning, my skin is so hydrated and glowy. If I've got a long-haul flight, I like to apply this mask along with eye gels before falling asleep. My skin feels so much better after landing.
RELATED POST: 13 MUST HAVE AMAZON TRAVEL ESSENTIALS FOR YOUR NEXT TRIP
3. SLEEP MASK
A sleep mask is essential for any trip. You will need one on the plane if you are trying to get some sleep. If you are staying in hostels you can't forget a sleep mask since you never know when other people will be messing with the lights. This is a very important travel beauty essential and I love this silk mask from Amazon.
4. PILLOWCASE
So I don't typically travel with a pillowcase but I'm going to start. A silk pillowcase like this one is great for your hair and let's be honest, sometimes hotel and hostel pillows can be questionable to sleep on if you think about it.
5. GUASHA
I have been obsessed with my guasha lately! I've seen incredible before and after photos of how it actually sculpts the face. I don't know about you but when I'm traveling I always feel puffy, especially after getting off of a long flight. This little tool does work and It's a fun extra step in my morning skincare routine. I have this affordable one from Amazon. It's perfect for everyday use and can easily be thrown in any bag or purse.
6. COTZ SUNSCREEN
Okay, SPF is not only an everyday essential but especially when traveling. Most of the time you're out and about in the sun all day, so having a reliable SPF is so nice. Cotz is reef safe and sustainably made. They have so many different sunscreen products including chapstick, tinted moisturizer, face primer, regular sunscreen, and more. I love their brand!
7. BEAUTY BENTO
This is such a genius product. I've been seeing it on social media lately and it is the perfect travel beauty essential. I mean, you have almost everything you need in one small compact. Think about how much room this will save in your makeup bag with blush, bronzer, and powder all in one!
8. GLOSSIER CLOUD PAINT
Another beauty must-have. I love how long this product lasts and you can use it as blush, eye shadow, or even lip color. It's also great when you are going for a no makeup, makeup look. This is one of my everyday beauty essentials. And I love that it's liquid because I find that it stays on my skin better than a powder blush.
9. SHAMPOO + CONDITIONER BARS
If you haven't tried out shampoo and conditioner bars yet, now is your time to try them! They are so convenient when traveling. You don't have to worry about liquid going through TSA, the bars last forever, and they take up relatively no space. There are so many different brands, but these bars from Amazon are great!
10. CADENCE CAPSULES
Cadence was kind enough to send me a few capsules to try out and I love them! I've never seen a product quite like them. They are small and compact, yet hold a good amount of product. I've used these for vitamins, facewash, moisturizer, and so much more. They are so dang versatile and I think anyone could find a good use for them. The capsules are also magnetic making them all stick together and easy to find if you throw them in a bigger bag.
11. FOREO LUNA MINI FACE BRUSH
If I don't use a brush to wash my face, I never feel like it's clean enough. Especially when traveling. I love this tiny electric brush from FOREO because it's small and effective. You can bring them everywhere and they work well.
12. TRAVEL SIZED LEAVE IN CONDITIONER
I have always had trouble finding a travel-sized leave-in conditioner that I actually like. I usually will pack a small amount of my full sized leave-in to bring along but I've heard this travel sized, leave-in conditioner works wonders! It's also affordable, which is always a plus.
13. TRAVEL EYELASH CURLER
I never thought about the need for a travel-sized eyelash curler but when I found out about this I knew I had to try it! Mine is way too old and I like how compact it is. It also has great reviews and looks like it doesn't rip your lashes out like some curlers.
14. MINI HAIR STRAIGHTENER
You guys! This mini hair straightener is a lifesaver when traveling with minimal space. Last summer when I was backpacking Europe, this is the only hair tool I brought with me. My sister did bring a full-sized curler for us to use but we found ourselves using the mini straightener so much! I will say it's definitely not the same as a full-sized straightener but it does work for what you need it to. My hair is quite thin so sometimes I feel like the grip on my hair could be better, but for the price and the size, I think it's so worth it.
15. DRY BAR BRUSH
This mini Dry Bar brush is the perfect travel essential for the plane or to throw in your day bag. It can fit just about anywhere, it works, and it's really easy to find because of the bright yellow color.
16. KITSCH TRAVEL BOTTLES
One of my favorite travel beauty essentials that I have purchased! These travel bottles from Kitsch hold so much product, don't leak and come with every sized container that you would need. I bring these on just about every trip I go on.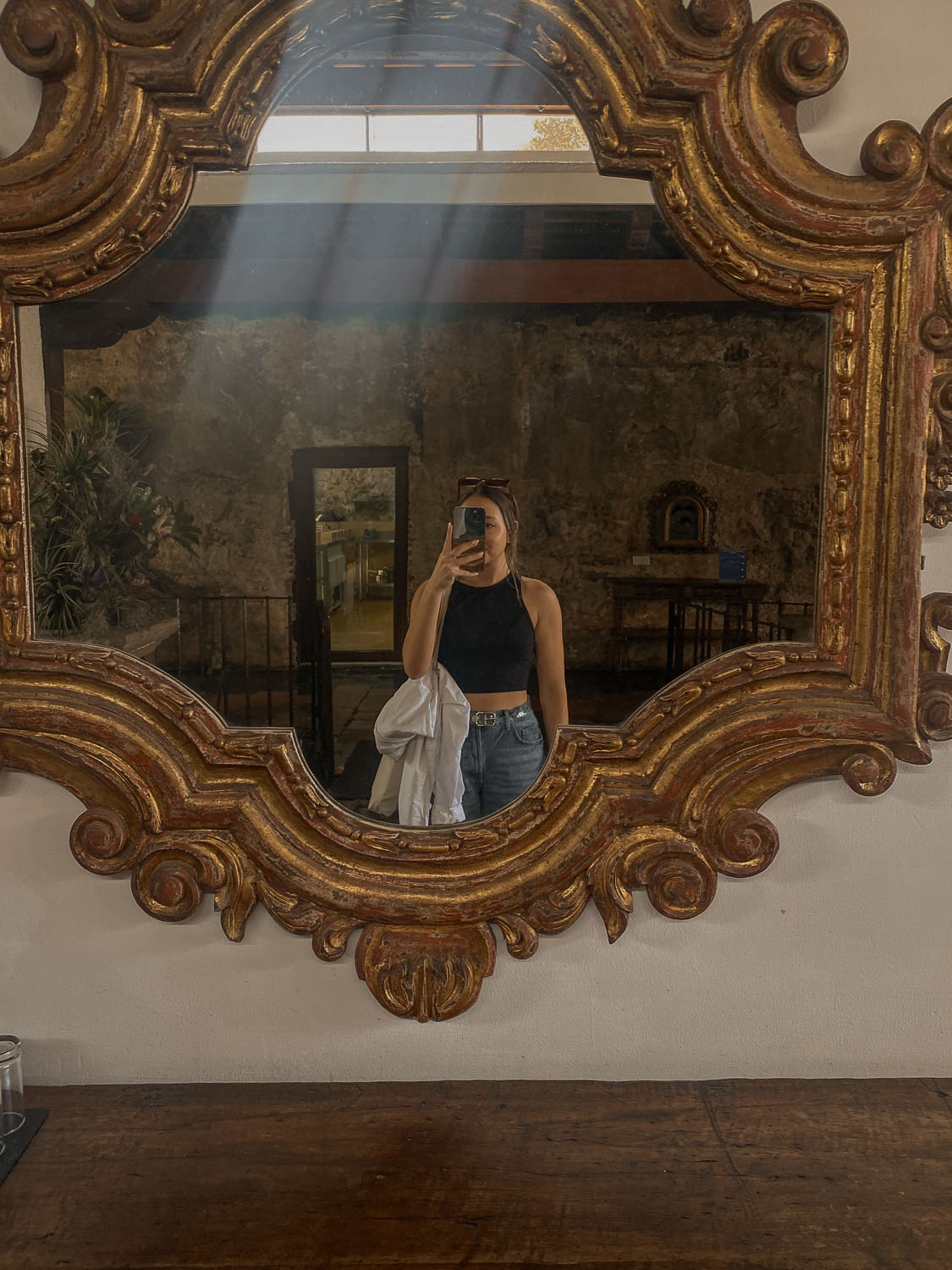 FINAL THOUGHTS ON THE BEST TRAVEL BEAUTY ESSENTIALS
Keeping up a wellness and beauty routine on the road can be difficult but these products make it a bit easier. I hope you found this round-up of my favorite travel beauty essentials helpful! Let me know in the comments or Instagram DM what your favorite beauty products to travel with are!
WANT TO SUPPORT?
I always appreciate it when friends and family reach out wanting to support Syd Abroad. If you'd like to support the blog, here are a few brands that I am affiliated with. All you do is click the links, and I will receive a small commission at no extra cost to you!