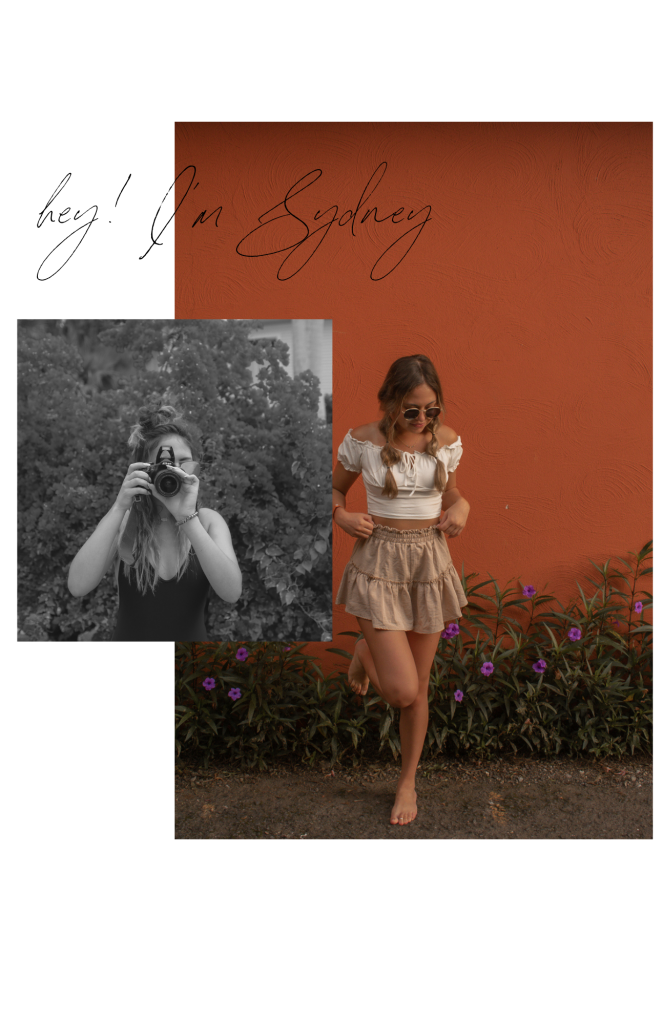 WELCOME TO THE BLOG 
Welcome to Syd Abroad, my curated little corner of the internet focused on all things boutique travel. I'm Sydney, I'm glad you stumbled across the blog!
I'm from Austin, Texas, and have always had a passion for travel and photography. I created this blog as a place to share my experiences and inspire you! I absolutely love exploring new cultures and creating unforgettable memories. I truly believe that we can learn so much more from traveling than we ever could inside the classroom. 
This platform was originally started as a way to keep a digital scrapbook of all my adventures. Now, it's a resource for you to find helpful guides and travel tips! I want to show you that travel is attainable on any budget. 
After graduating high school I attended college at the University of Alabama and pursued a degree in management information systems with a minor in international business. During my time in college, I got the chance to spend a semester abroad in Thailand. (which literally changed my life, lol typical I know, but I am serious.)
All of a sudden the world felt so much more attainable and my love for travel just grew even more. And this was the year 2020… so when I got abruptly sent home due to the pandemic after 3 months of living in Bangkok, I was even more determined to see the world. 
Anyways, I graduated college in 2021 and here I am now, living the post-grad life, working a 9 to 5 job, and creating content on the side in Dallas, Texas! As of now, I have been to 24 countries, 5 continents, and counting, and absolutely love sharing my experiences and encouraging others to get out there and see this Earth we live on. Check out my adventure bucket list for some travel inspo! 
xx Syd.