CUSTOMIZABLE ITINERARY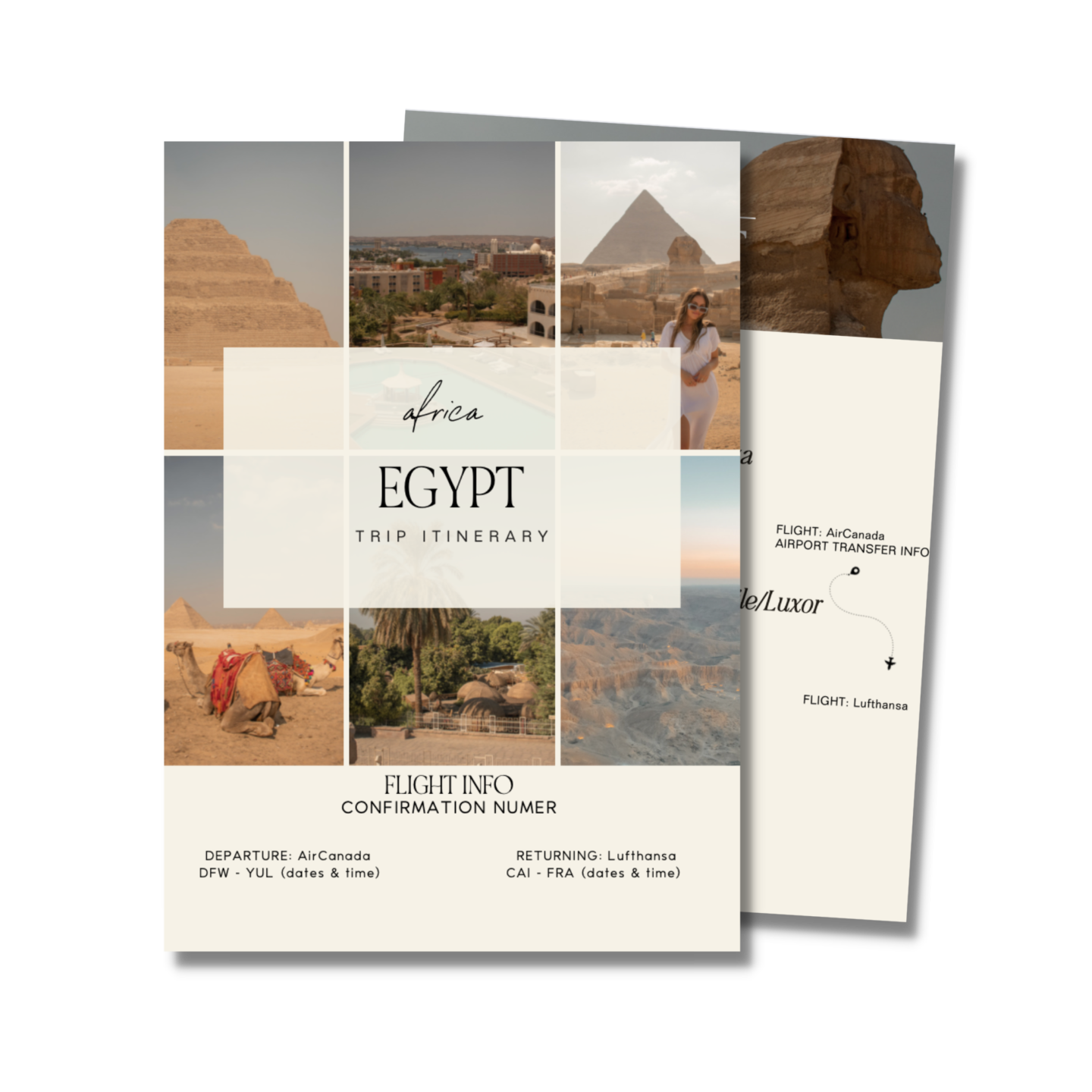 CONTENT CALENDAR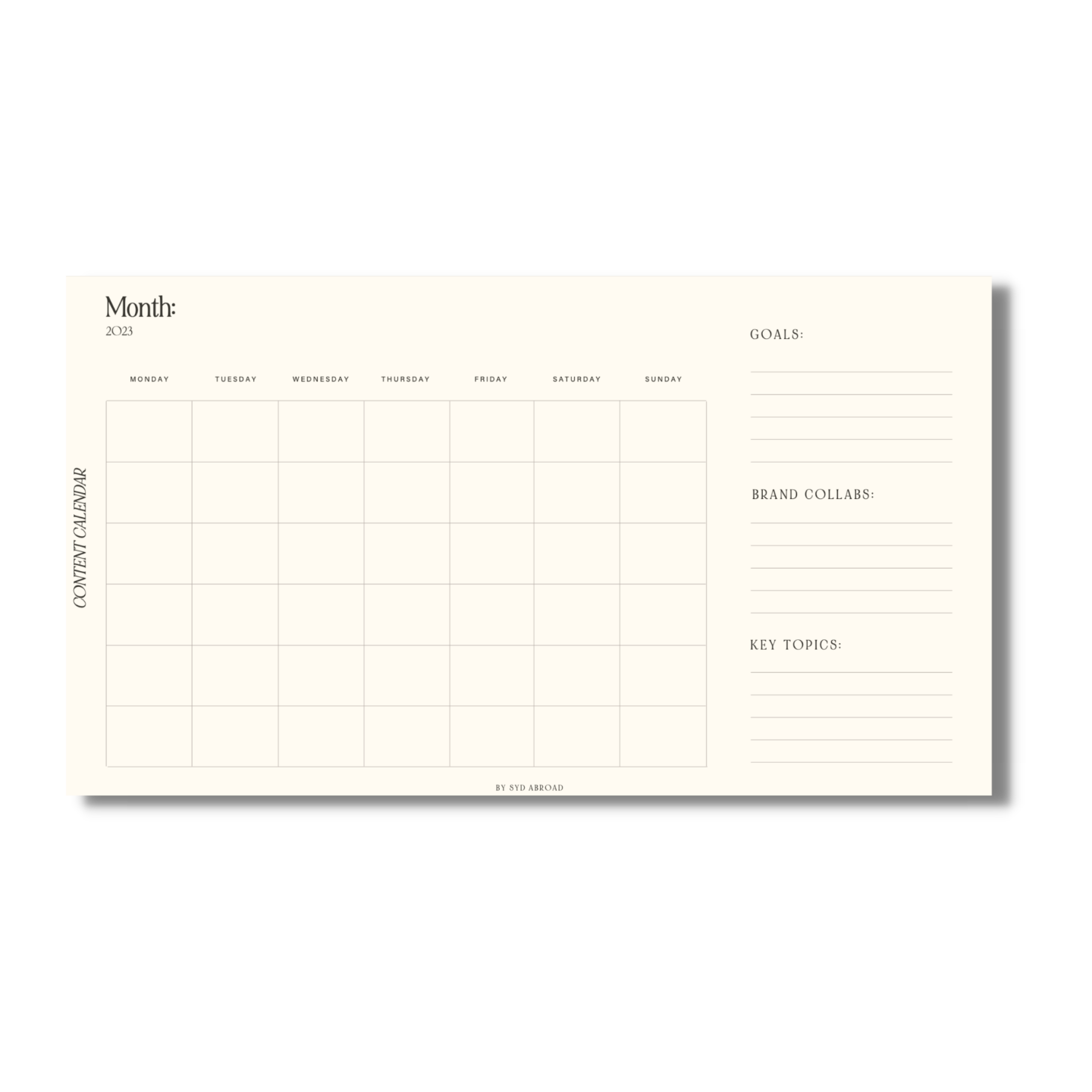 IN-FLIGHT PACKING LIST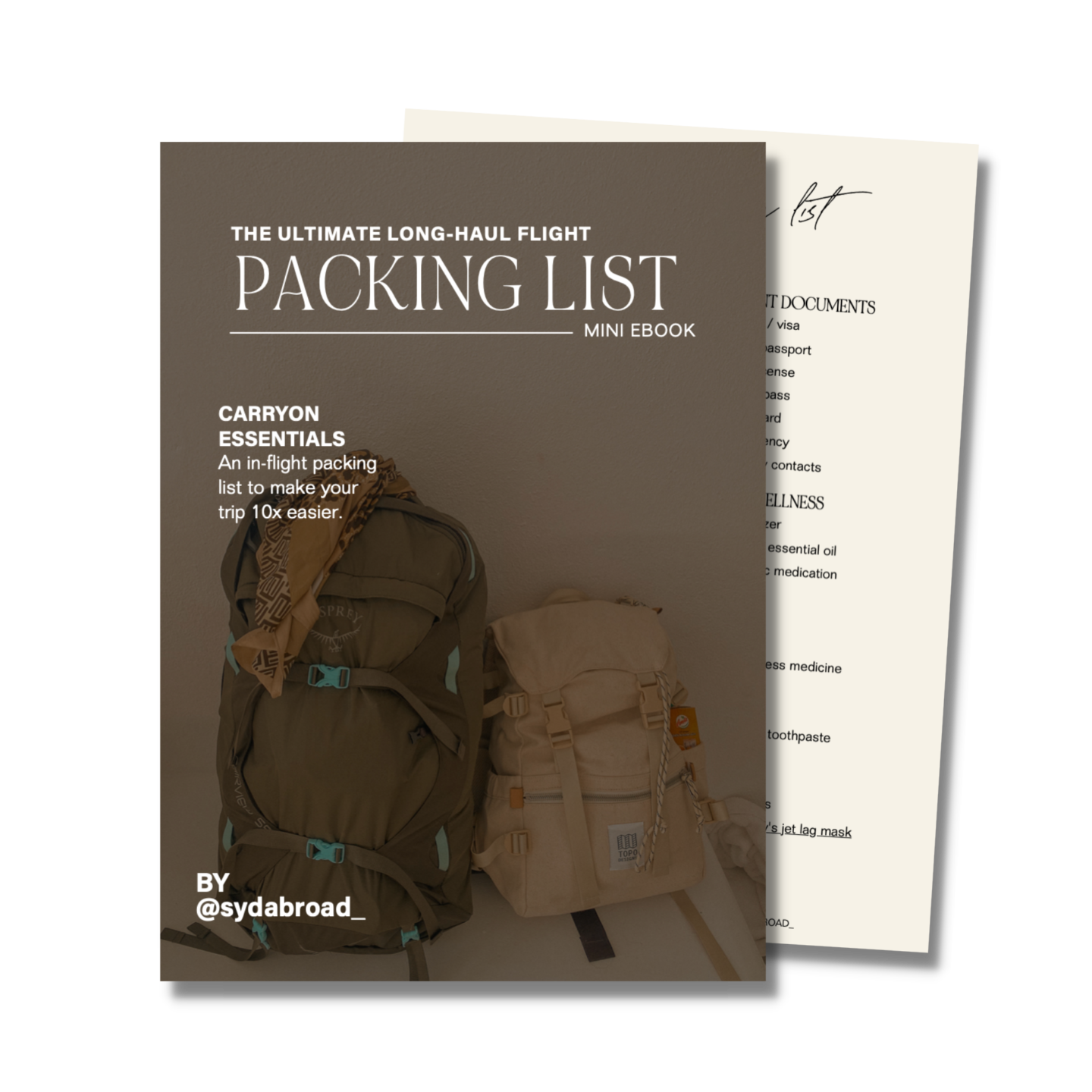 TRAVEL RESOURCES
HOSTEL WORLD
Hostel World: This is my go-to when booking hostels around the world. I've used Hostel World to find hostels in Thailand, Costa Rica, and everywhere in between.
BOOKING
Booking.com: If I'm not staying in a hostel I always search on Booking. I find that I can find the best prices for hotels here.
EF ULTIMATE BREAK
EF Ultimate Break: If you're looking to travel with a tour company, EF Ultimate Break is the way to go! Click here to search the trips they offer and use code "UASYDNEY100" for $100 off your first trip. I absolutely love EF, I went on a Europe trip with them in 2019 and I will be going on another trip very soon!
WORLD NOMAD'S TRAVEL INSURANCE
World Nomad's Travel Insurance: The perfect place to get travel insurance.
GET YOUR GUIDE
Get Your Guide: I love using Get Your Guide to find activities in a city. Discover things to do in so many cities around the world including Paris, Bangkok, New York, Rome, and hundreds more.
CHASE SAPPHIRE PREFERRED CREDIT CARD
You GUYS. If you don't have the Chase Sapphire Preferred Credit Card, get it asap! This is such a good travel credit card with so many rewards and benefits. It's 100% worth the $95 fee. The best perk is if you spend $4,000 in the first 3 months (hello rent and groceries) you get 60,000 bonus points which are worth over $800 in flights.
BLOGGING RESOURCES
BLUEHOST
Bluehost: If you are starting a blog, use Bluehost for your site hosting. It's affordable and their customer service is top-notch!
WORDPRESS
WordPress: A WordPress website is a must for starting a blog.
PERFECTING PINTEREST COURSE
Perfecting Pinterest Course: Pinterest is a must to drive traffic to your blog. This course teaches the best strategy to utilize Pinterest to get more eyes on your website. My Pinterest monthly viewers went from 100k to 700k per month after implementing the steps.
PERFECTING BLOGGING COURSE
Perfecting Blogging Course: This course is also by Sophia Lee and it is an incredible blogging course! it's perfect for beginners and someone who has their blog established. I think everyone can learn something from this course. If you are starting a blog and want to take it seriously, I recommend saving up and purchasing the bundle that includes Perfecting Pinterest and Perfecting Blogging.
KEYWORDS EVERYWHERE
Keywords Everywhere Extension: Keywords are an extremely important part of the blogging game and SEO. Keywords Everywhere is a browser extension that helps you find relevant keywords and view the number of monthly searches a keyword has. It's also very affordable. I paid like $10 for it almost a year ago and I still have many searches left.
GRAMMARLY
Grammarly: You. Need. This. It's so easy to make grammar mistakes when writing/blogging so much. Grammarly is a free extension on your browser that helps fix grammar errors.
LIGHTROOM
Lightroom: I edit all my photos for blog posts in Lightroom.
PHOTOSHOP
Photoshop: I use Photoshop to re-size my images to make them SEO friendly.
CANVA
Canva: The best tool for any kind of graphics or creating ebooks, printables, etc.
TAILWIND
Tailwind: This is a Pinterest scheduling tool that is so helpful!
SHOP MY FAVORITE TRAVEL PRODUCTS
TECH
NIKON DSLR
Nikon D3400: This is the DSLR I have. It's pretty basic but it works perfectly for me!
CANON G7X
Canon G7X: I also have this camera, it's small so it's easy to take with you anywhere! It also shoots incredible photo and video.
DISPOSABLE CAMERA
Disposable Camera: I freaking love traveling with disposable cameras!
PORTABLE CHARGER
Portable Charger: Can't live without a portable charger when on the go.
SD CARDS
SD Cards: I love having multiple sd cards because my cards always seem to be full.
TRIPOD
Tripod: This is a super affordable tripod on amazon that is easy to travel with and is pretty good quality! Def recommend if you are looking into purchasing a tripod.
SD CARD CAMERA READER
Apple Lightning to SD Card Camera Reader: I love having this little device to quickly transfer my photos from my camera to my phone.
UNIVERSAL TRAVEL ADAPTER
Universal Travel Adapter: Just simply a need.