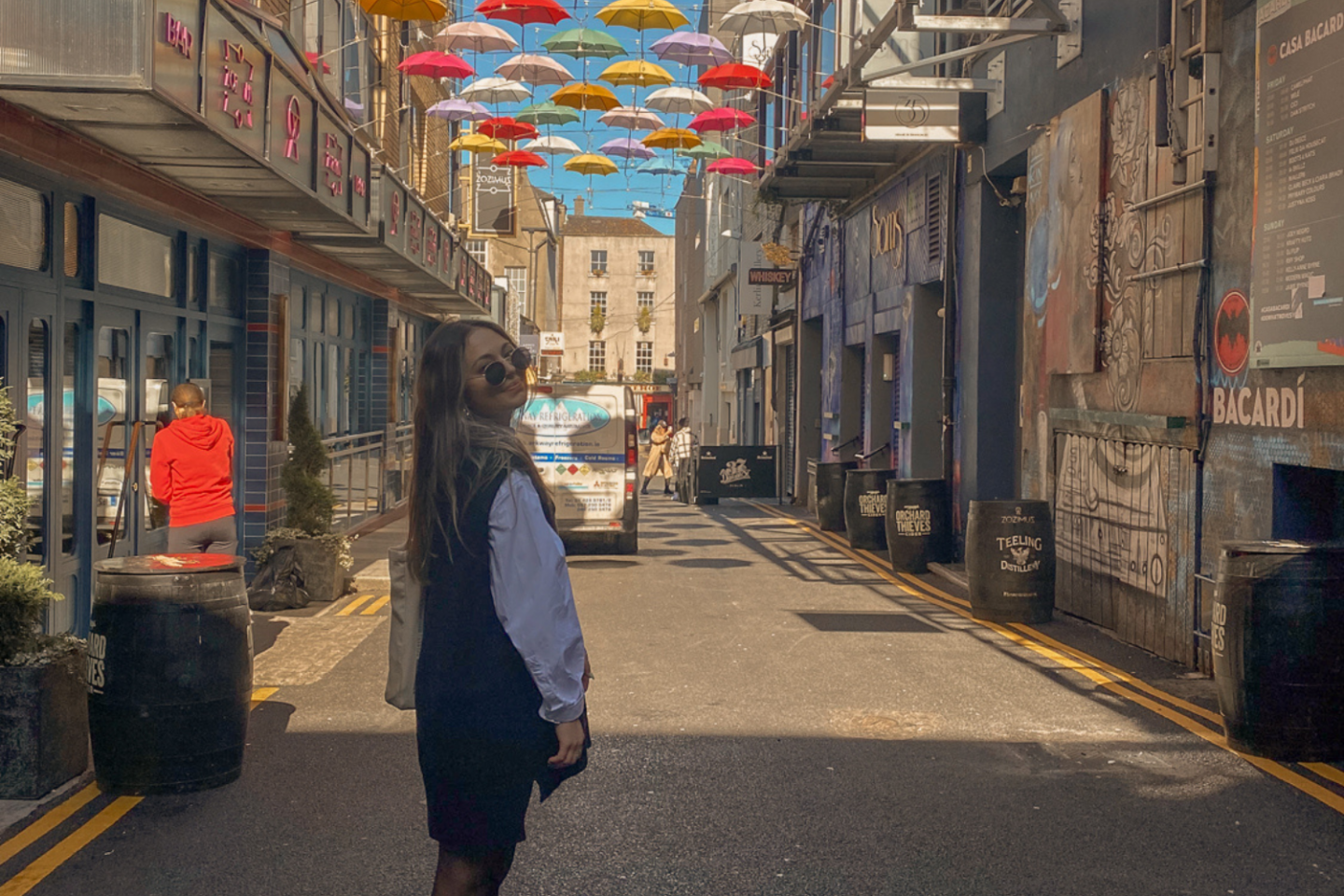 (Disclaimer: This post may contain affiliate links, which means we may receive a small commission at no extra cost to you.)
Are you traveling to Dublin and need outfit inspo for your trip? Well, I've got you covered! In this guide, I'm going to share all about what to wear in Dublin, Ireland. And of course, share all of my outfits with you as well!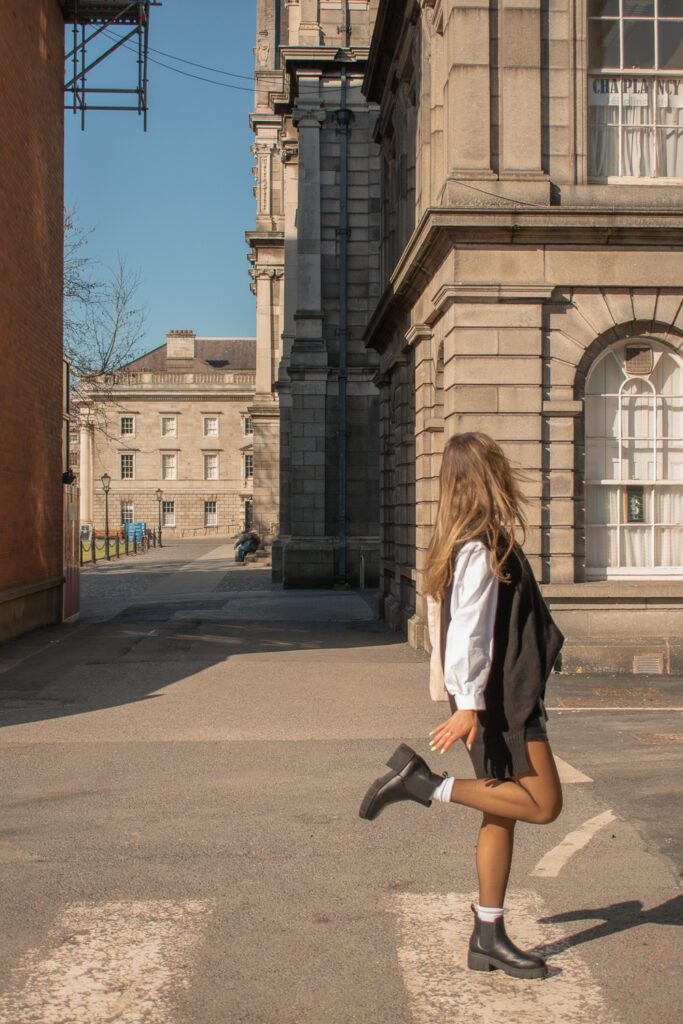 Disclosure: This article contains affiliate links.
Packing for Dublin can be overwhelming, I mean you never know what to expect with the weather. Wind, rain, sunshine, it's hard to predict. I recently spent Saint Patrick's day in Dublin and I have some excellent recommendations on how to best dress for the city! Oh, and how to pack light! Here is a mini guide to help you pack for your upcoming trip to Dublin.  
This post is all about what to wear in Dublin.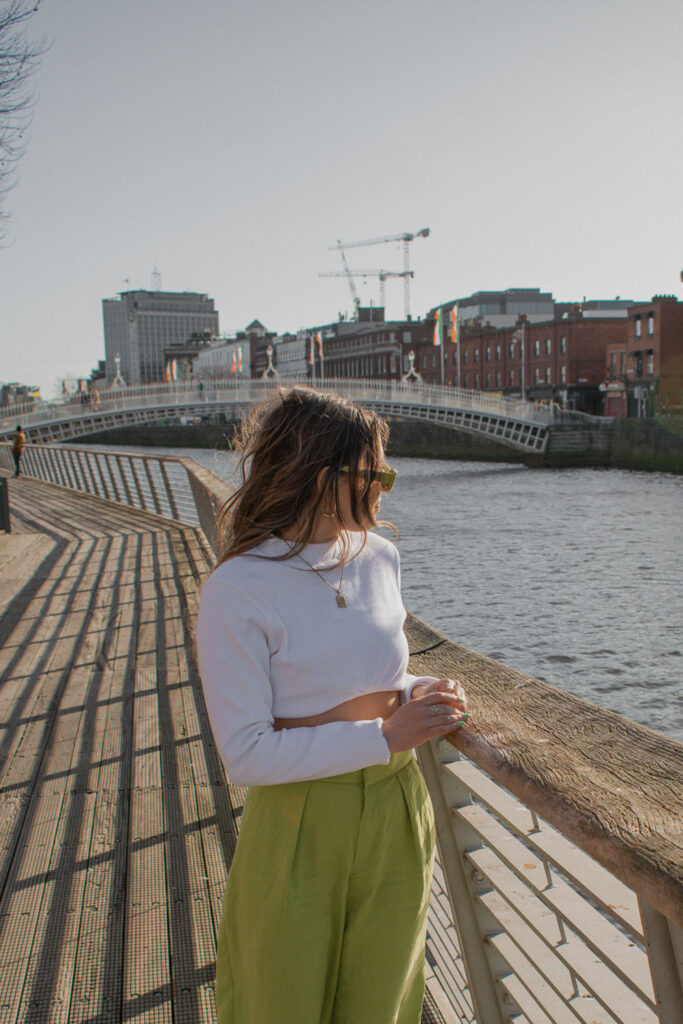 WHAT TO WEAR IN DUBLIN 
MY DUBLIN LOOKS
ACCESSORIES
WELLNESS AND BEAUTY
Beekeeper's Naturals throat spray
Peppermint oil (amazing for headaches)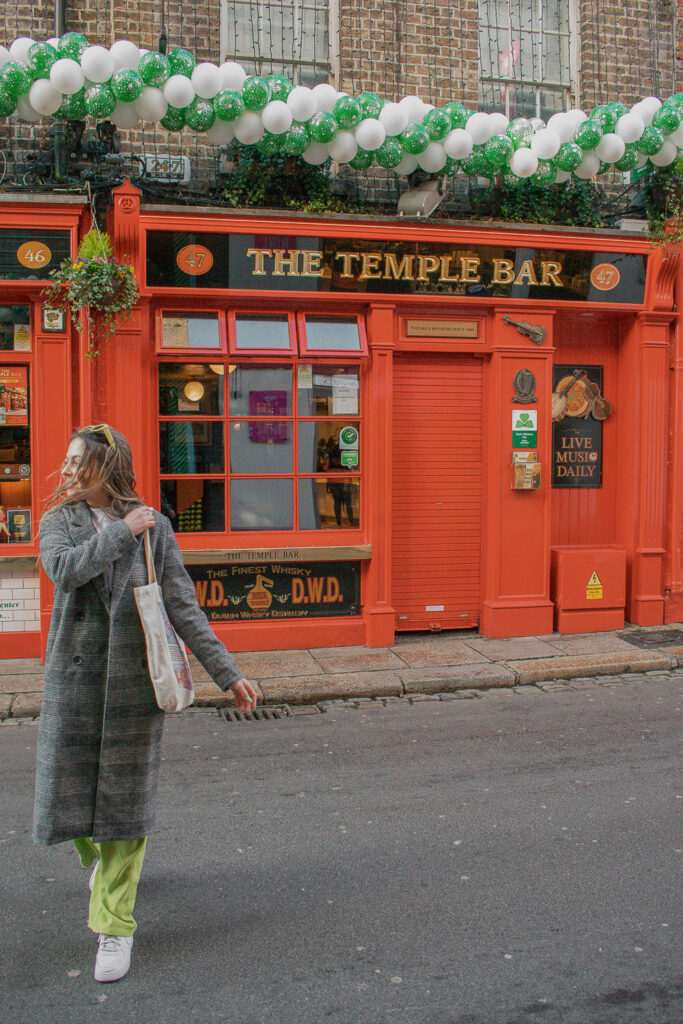 DUBLIN PACKING TIPS
Although Dublin can be difficult to pack for, just make sure you are prepared for rain and chilly weather. Somehow I ended up super lucky on my trip with sunshine and clear skies the entire time. Like how? I was truly expecting the worst, especially since it was March! I did come prepared though. My black boots from Amazon are seriously a must for any cold or rainy city because they are cute and practical! Oh, and also affordable, which is the best part. 
When traveling I'm all about trendy, cute outfits, that are functional. A neutral trench coat is also something I would recommend for Ireland. Yeah, it was a bit bulky and annoying to carry through the airport, but 100% worth it! Mine was a staple during the trip. The jacket kept me warm and completed my outfits! Another tip – pack neutrals, this way you can mix and match outfits easily.
[
RELATED POST
:
3 DAYS IN DUBLIN IRELAND: THE ULTIMATE ITINERARY FOR FIRST TIME TRAVELERS
]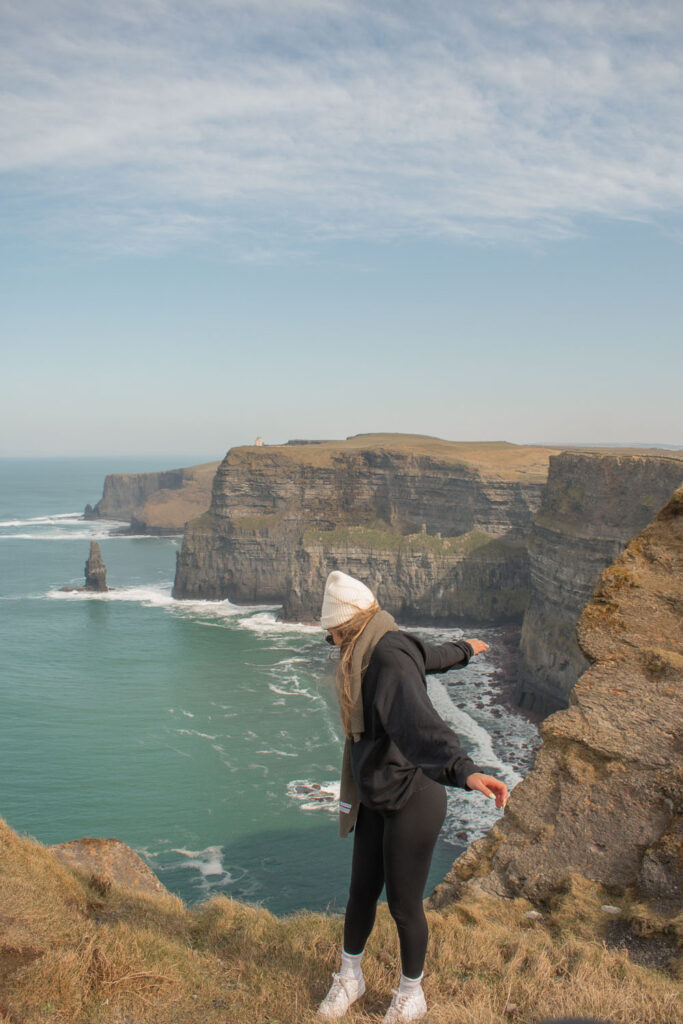 WHERE TO STAY IN DUBLIN
FINAL THOUGHTS ON WHAT TO WEAR IN DUBLIN
And that's a wrap on what to wear in Dublin! I wanted to keep this quick and simple for you guys. I hope you got a better idea of what to wear in Dublin for your next trip. Some of the items linked are closely similar to the pieces I have. As always, if you have any questions, please comment below, DM me on Instagram, or email me at sydabroad@gmail.com.
RECOMMENDED TOURS IN DUBLIN
PIN IT!
WANT TO SUPPORT?
I always appreciate it when friends and family reach out wanting to support Syd Abroad. If you'd like to support the blog, here are a few brands that I am affiliated with. All you do is click the links, and I will receive a small commission at no extra cost to you!
TRAVEL ESSENTIALS + FASHION