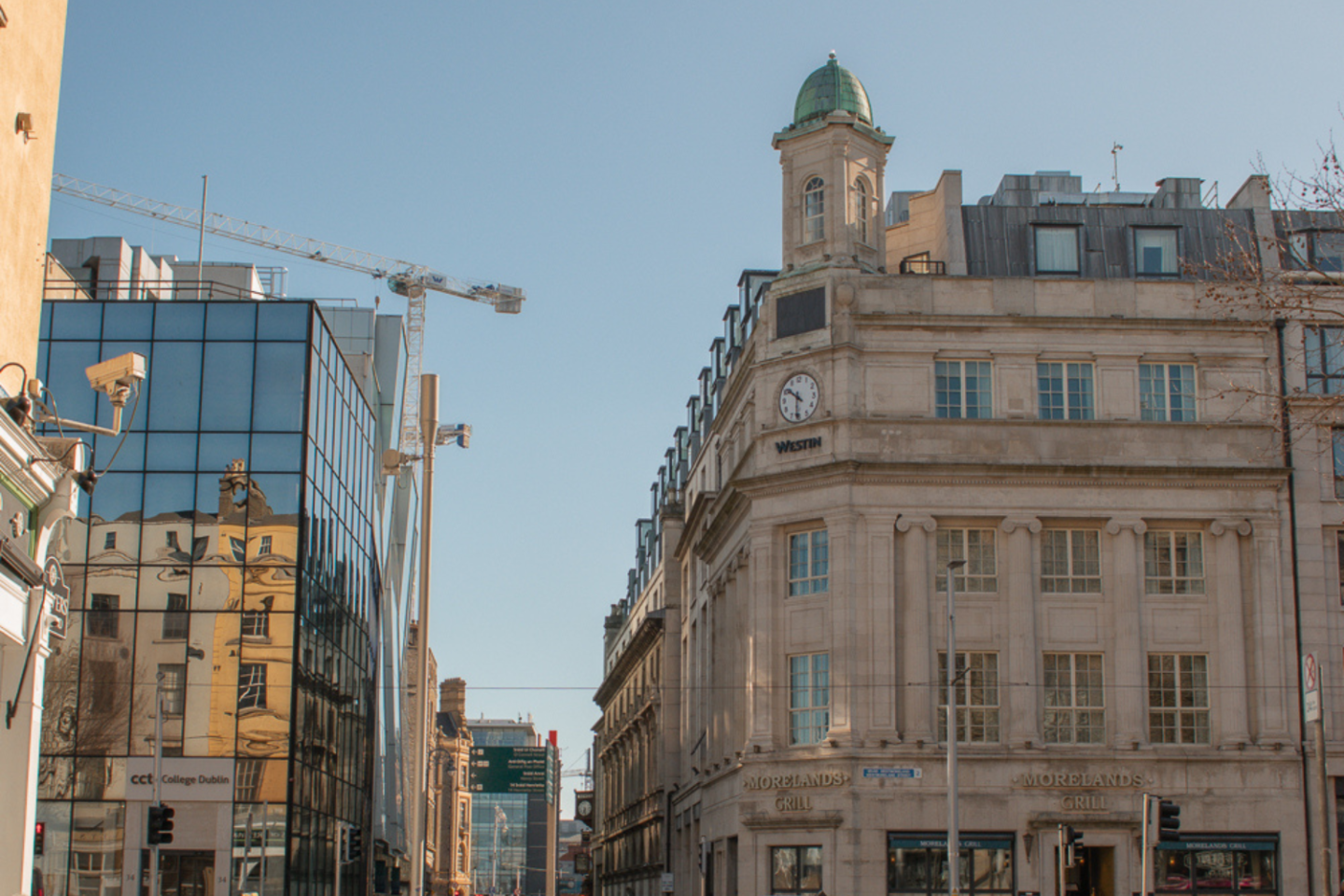 (Disclaimer: This post may contain affiliate links, which means we may receive a small commission at no extra cost to you.)
Are you looking for the most instagrammable places in Dublin? Well, you came to the right spot! In this guide, I'm going to cover the 11 best instagrammable places in Dublin, Ireland. 
This post is all about the most instagrammable places in Dublin, Ireland. 
I have to say, Dublin is a very photogenic city! It definitely has a different feel compared to other cities like Rome, Paris, and Madrid. But it's a vibe of its own and a city that should be on everyone's bucket list. 
I got the chance to visit spend Saint Patrick's Day in Dubin so if you are looking for a full travel guide, you can find that here. But for now, let's get into the best photo spots in Dublin Ireland. 
Disclosure: This article contains affilate links.
INSTAGRAMMABLE PLACES IN DUBLIN
1. TRINITY COLLEGE
Beginning with Trinity College, this might just be one of the most captivating places to visit in Dublin. It's actually the oldest operating university in the country and home to the famous Trinity Library housing the Book of Kells. 
I suggest purchasing a ticket for the Book of Kells tour to see the jaw-dropping library. Not only does the campus itself have many photo spots in Dublin, but the library is unlike any library I have seen before. It's seriously a must to include in your Dublin itinerary. The most popular photo spot in the library is in the Long Room filled with hundreds of books. I mean the photos speak for themselves. It's beautiful.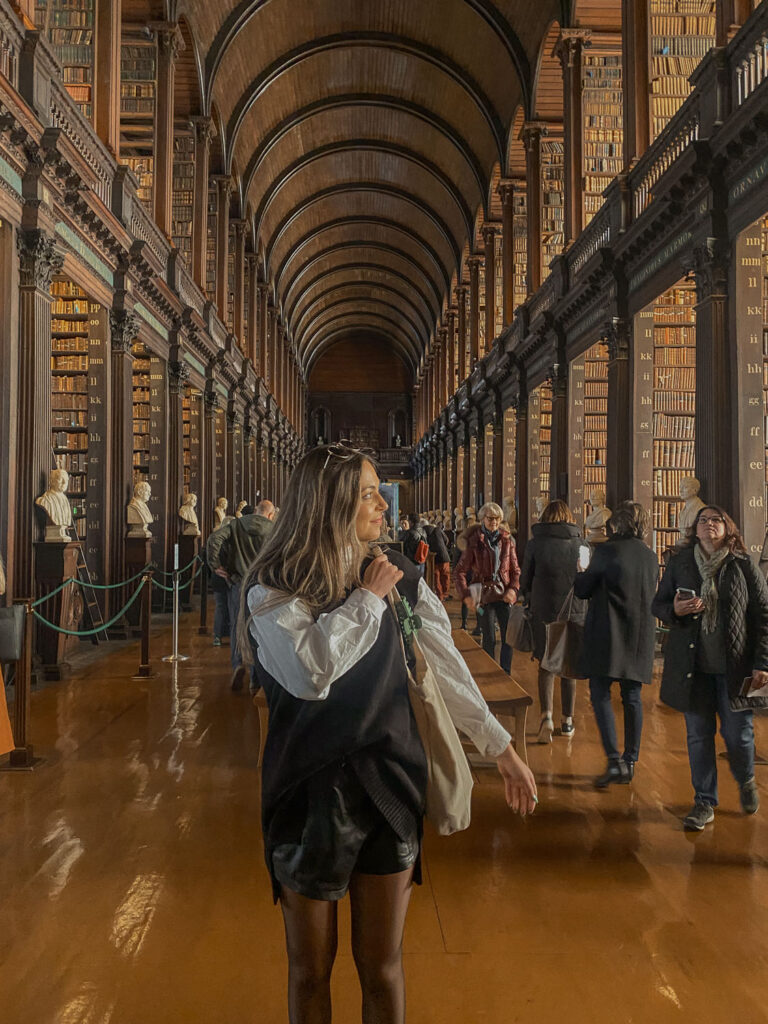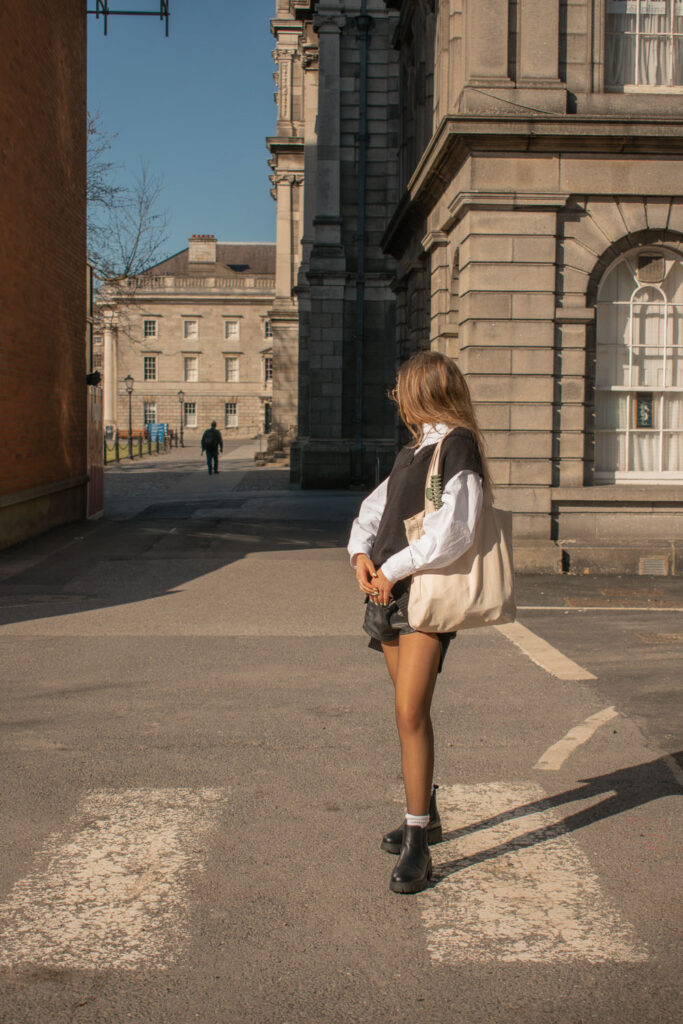 LOCATED AT: College Green, Dublin 2, Ireland
2. UMBRELLA STREET
If you have been searching for instagrammable places in Dublin you might have come across this cute street lined with umbrellas. It's such a quaint place and the ideal photo spot. This street is located near Saint Stephen's Green park so we headed this way after visiting the park. It was not crowded at all so I'd say you can visit any time of day with practically no crowds.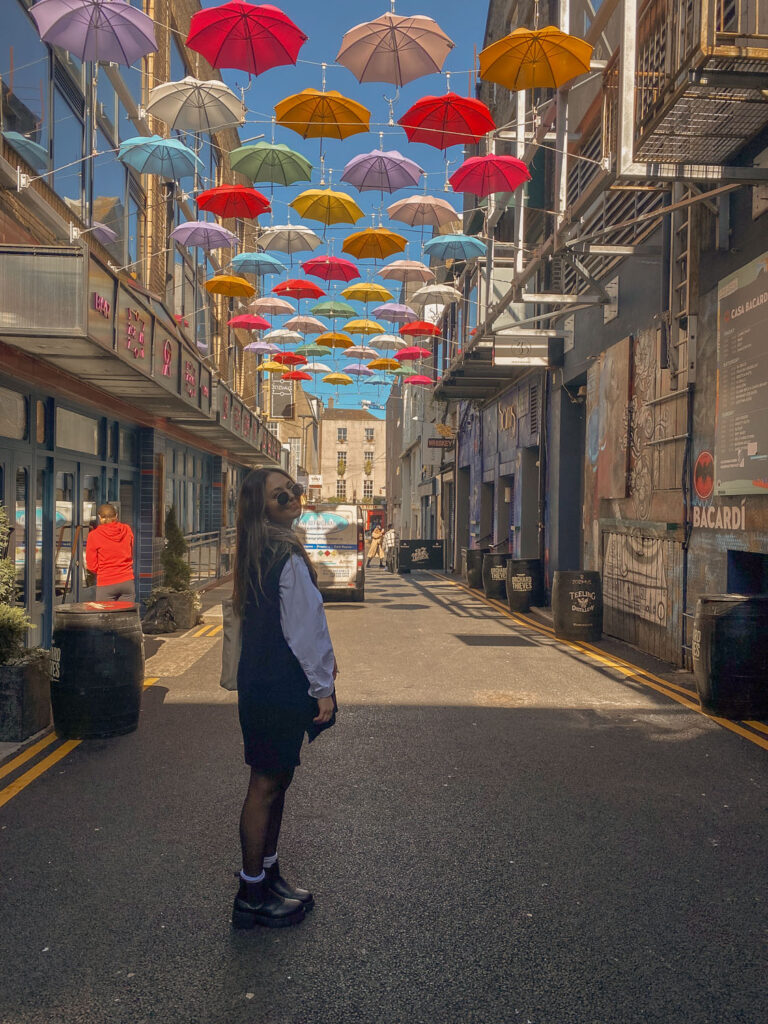 LOCATED AT: 34 Anne's Lane
3. TEMPLE BAR PUB
Temple Bar pub just might be one of the most instagrammable places in Dublin. Its iconic red exterior is the perfect photo opportunity. The Temple Bar pub is located in the Temple Bar district and it tends to get quite crowded. If you want a photo with fewer people in the background, I suggest going bright and early. The pubs in this area don't open until later anyway. During my weekend in Dublin, I got up early to see some of the hot spots and snap some photos with minimal crowds. I came here at about 9 AM and it wasn't crowded at all.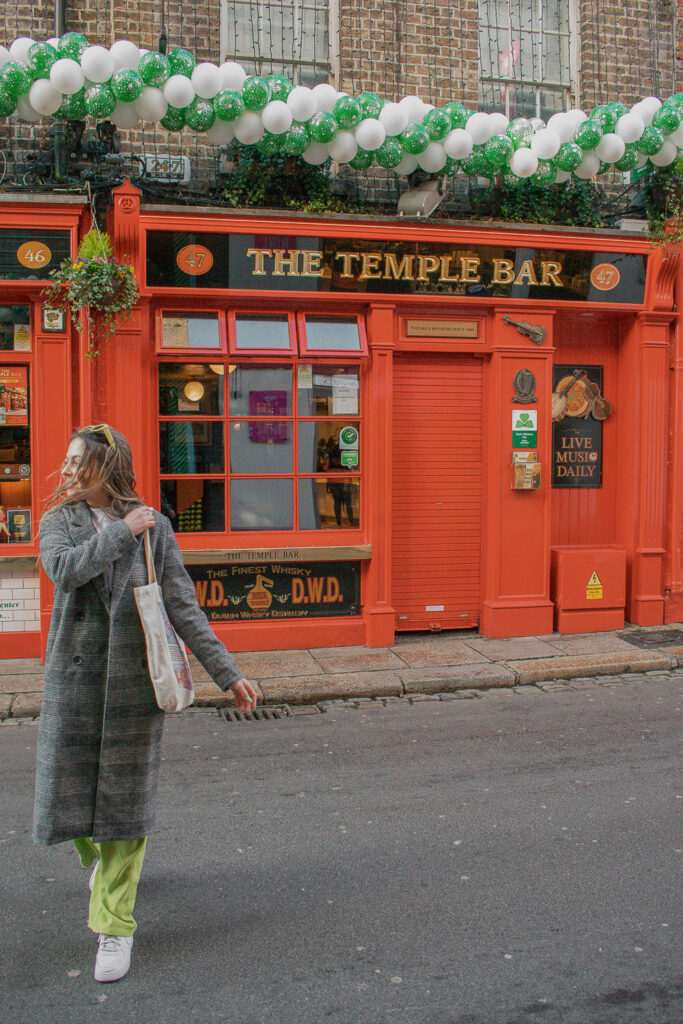 As for drinks at the temple bar itself, It's honestly not worth spending much of your time here. The drinks are way overpriced and it's crowded with a bunch of tourists. I went for one beer just to say I went, but wouldn't go back. There are so many better pubs in Dublin to visit. 
LOCATED AT: 47-48, Temple Bar, Dublin 2
4. HA'PENNY BRIDGE 
You can't miss Dublin's famous Ha'penny Bridge. It's a walking bridge that basically divides the city in two. I can't tell you how many times we crossed this bridge during our trip to Dublin. Anyways, you can't miss it and the unique construction of the bridge makes it a great photo spot in the city.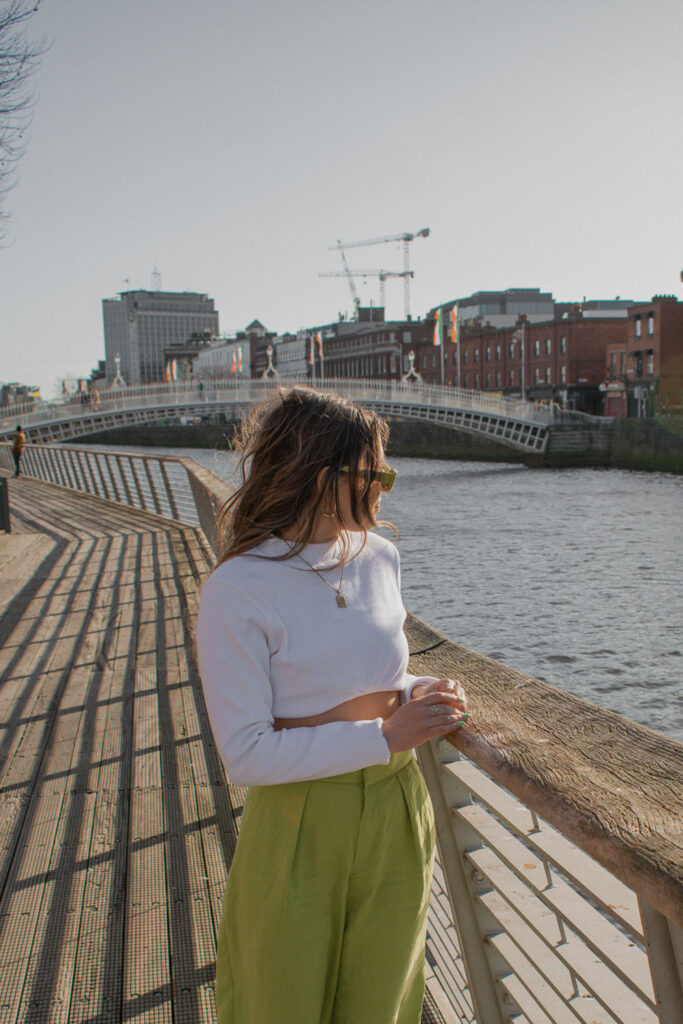 LOCATED AT: Bachelors Walk, North City, Dublin
RELATED POST: 3 DAYS IN DUBLIN, IRELAND: THE ULTIMATE ITINERARY FOR FIRST TIME TRAVELERS
5. DUBLIN CASTLE 
Dublin Castle is most definitely one of the most instagrammable places in Dublin. This beautiful building was once the seat of the British government's administration and now it's a major Irish government complex and popular tourist attraction. 
Unfortunately, I did not have time to go inside but I know the inside is just as photo-worthy as the outside. So if you have time in your schedule I highly recommend checking it out! 
I visited Dublin Castle and learned a bit about its history during a walking tour of the city. This is a great way to see and learn about all of the iconic sites in a quicker time frame.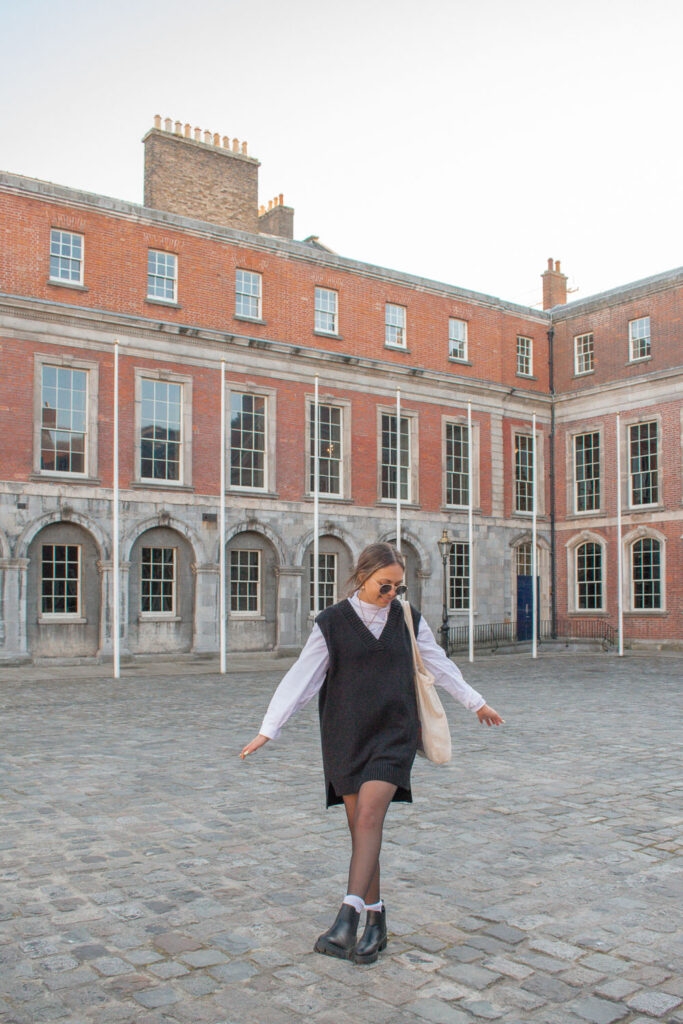 LOCATED AT: Dame Street, Dublin 2
6. SAINT STEPHEN'S GREEN PARK 
Saint Stephens green is seriously beautiful! It's a large historical park and garden located in the center of Dublin. It's such a great place for a city break. Pick up a latte and enjoy your time wandering this beautiful park.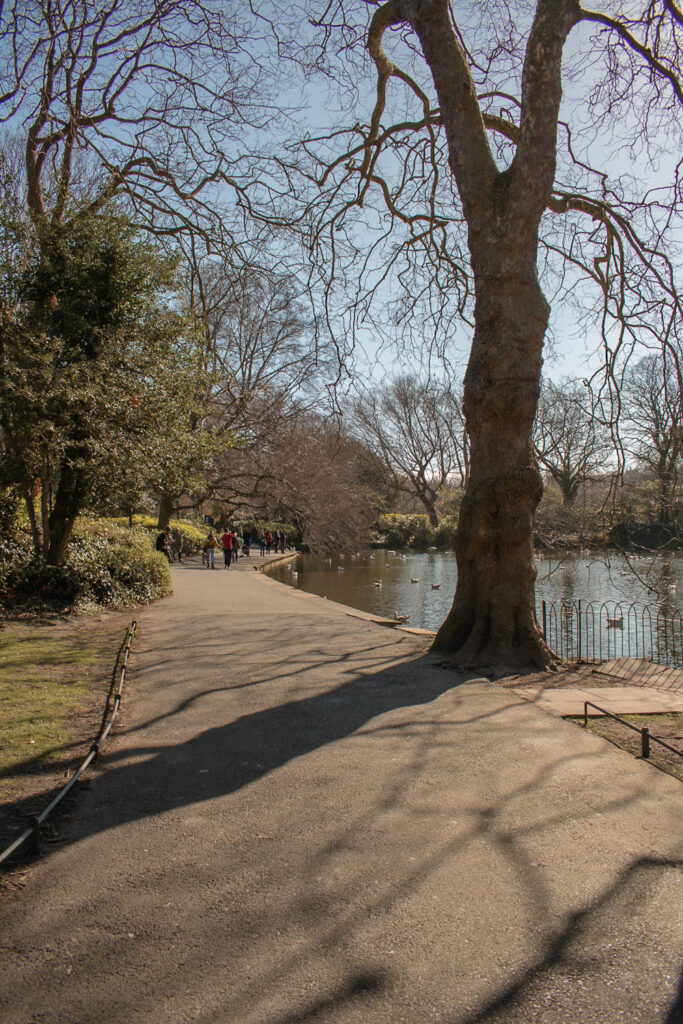 LOCATED AT: Saint Stephen's Green, Dublin
7. SAINT STEPHEN'S GREEN SHOPPING CENTER
While you are in the area, check out Saint Stephens Green shopping center. This is just a basic shopping mall but the interior is pretty cool. It's worth checking out if you are looking for all the fun photo opportunities in Dublin. And if you forgot something on your trip, I can assure you they most likely have it! I ripped my tights while I was out exploring during the day and so I  picked some new ones up at the shopping center.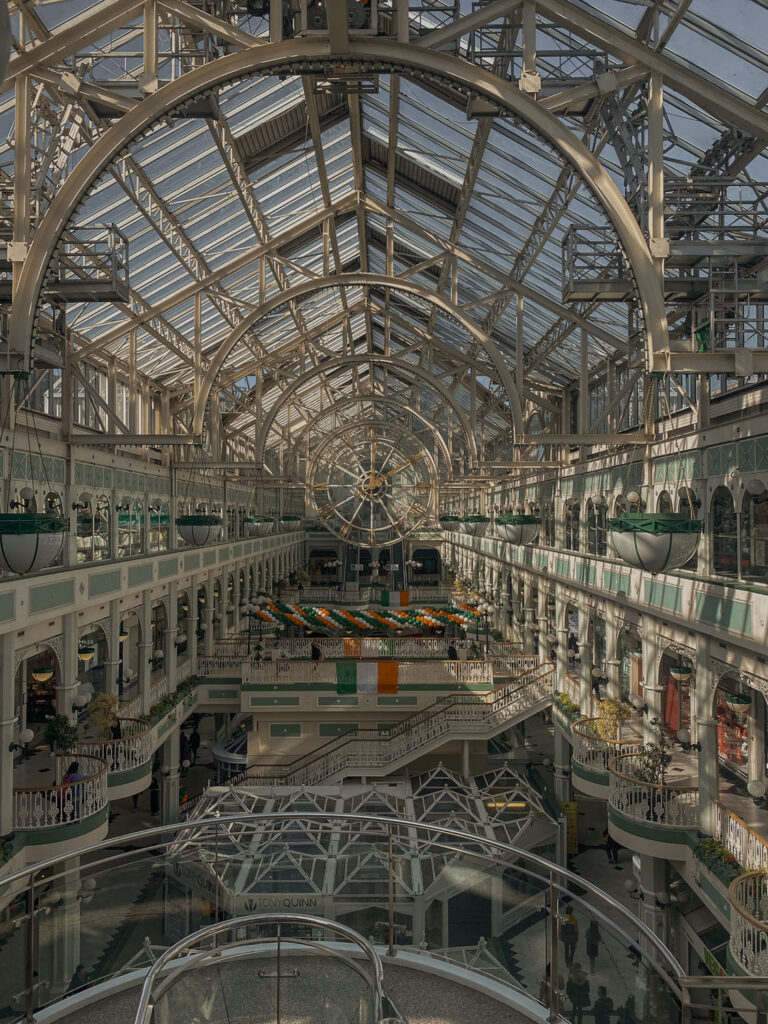 LOCATED AT: Saint Stephen's Green, Dublin 
8. THE BRAZEN HEAD PUB 
The Brazen Head pub is the oldest pub in Ireland dating back to 1198. It's a must on your Dublin bucket list and a great photo opportunity as well! Make sure to pick up an Irish coffee, they were delicious!
LOCATED AT: 20 Lower Bridge St, Usher's Quay, Dublin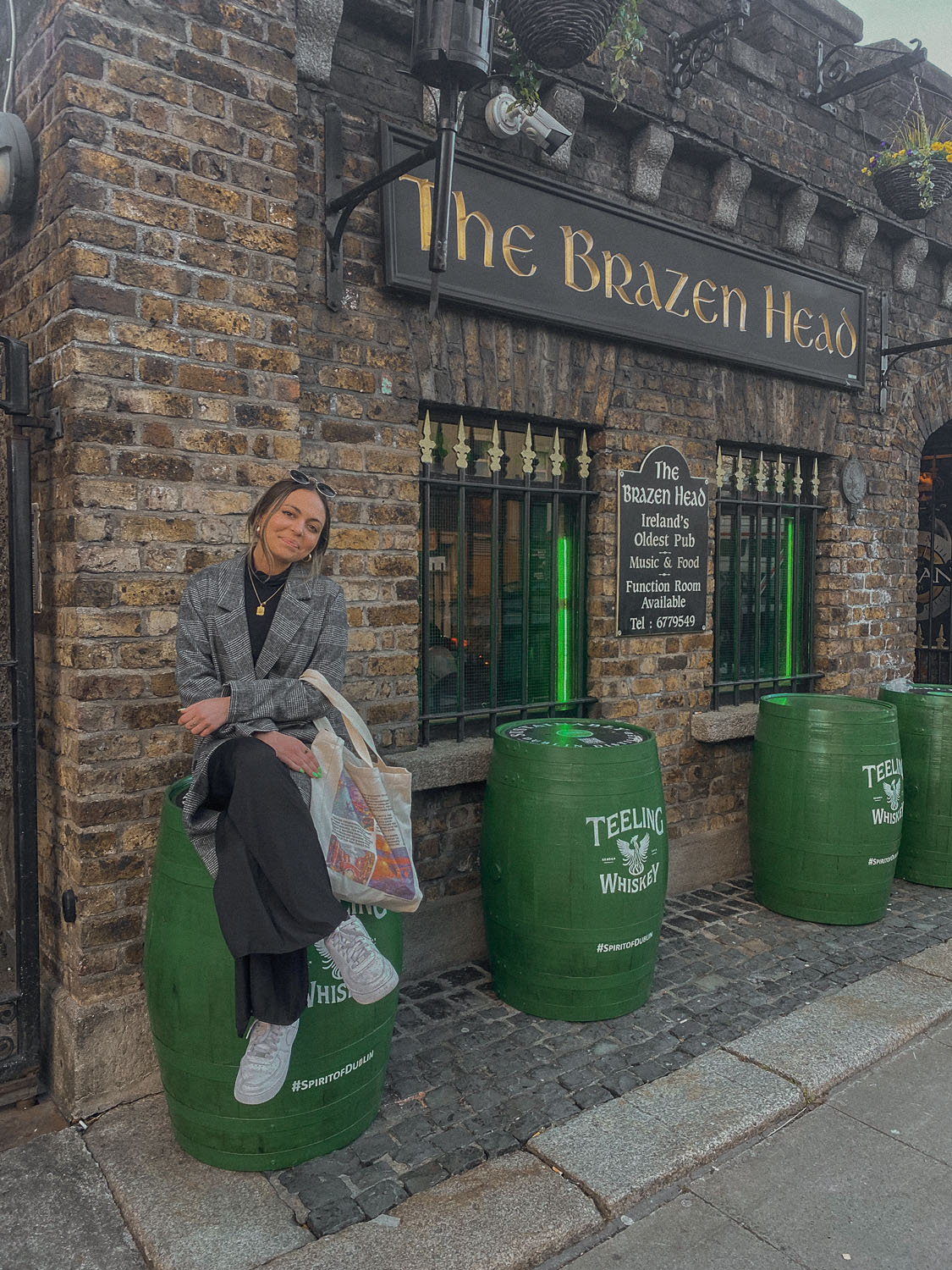 9. SAINT PATRICKS CATHEDRAL
Saint Patrick's Cathedral was founded in 1191 as a Roman Catholic Cathedral. Now, it's the national cathedral of the Church of Ireland. You guys, this spot is a must-visit during your time in Dublin. It's not only one of the best Instagrammable places in Dublin, but a great place to hang out as well. Pick up a croissant at their quaint cafe and people-watch in the park. On a sunny day, you can't beat this place.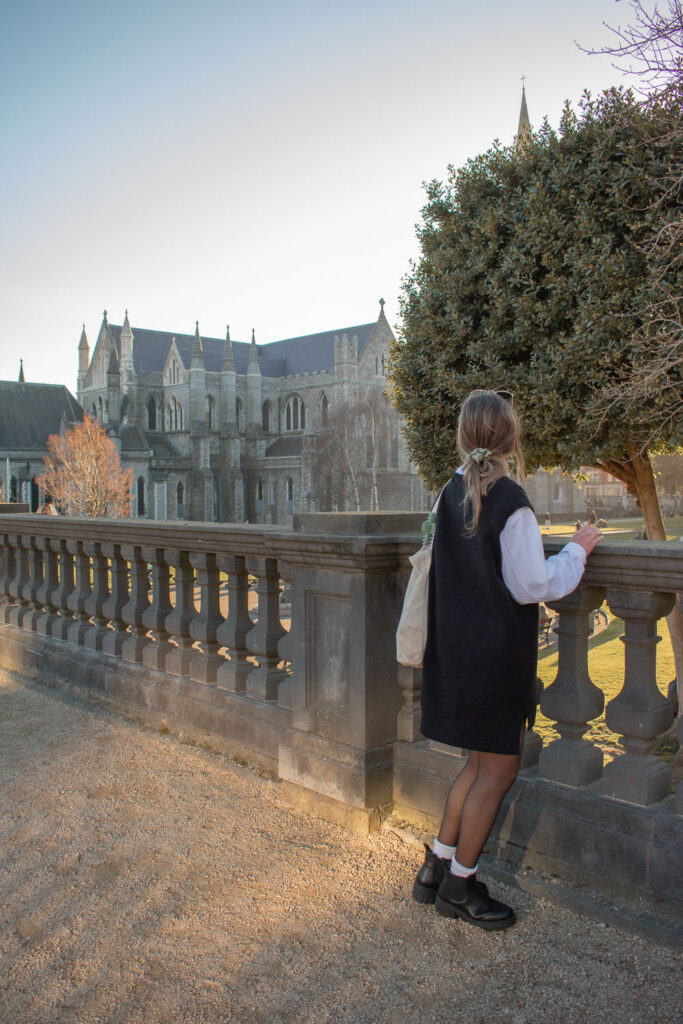 LOCATED AT: Saint Patrick's Close, Dublin 8
10. THE STREETS 
Get lost exploring the city and you will find some picture-perfect locations. I know the streets arent as quaint as the streets in Italy, but I can assure you that you will find some great places!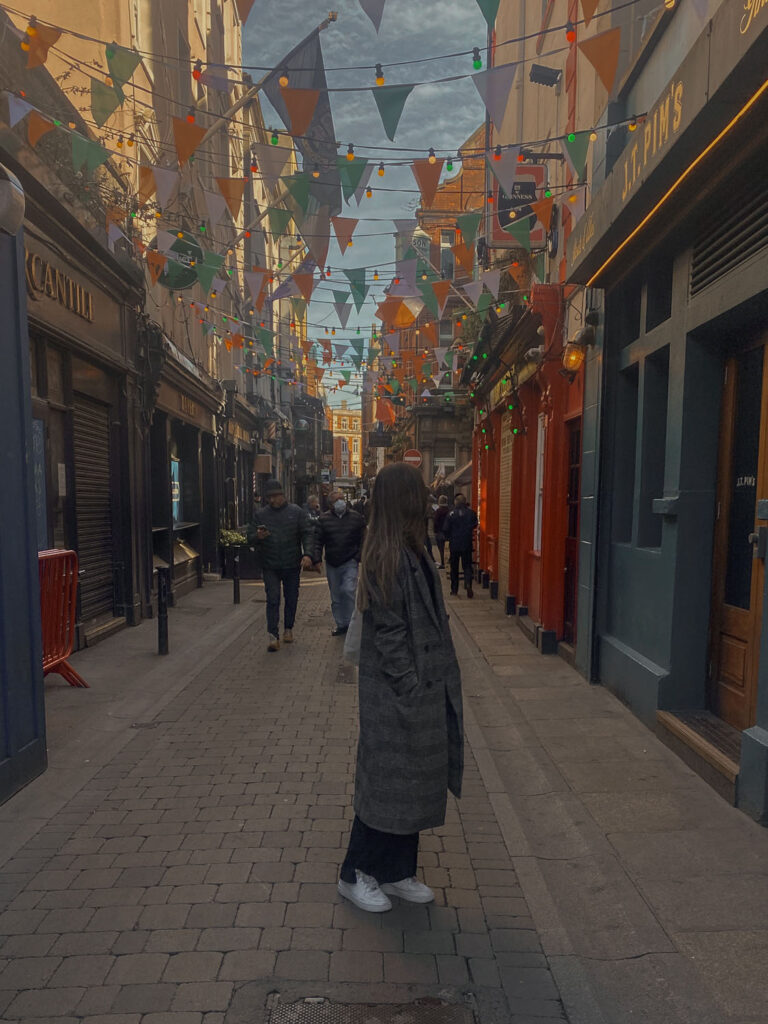 11. GUINNESS STOREHOUSE
The Guinness Storehouse is 7 stories of interactive fun and includes all there is to know about Guinness. Along the way, there are many iconic photo spots. Make sure to stop by the gravity bar on the top floor for the most incredible views of Dublin. 
LOCATED AT: Saint James's Gate, Dublin 8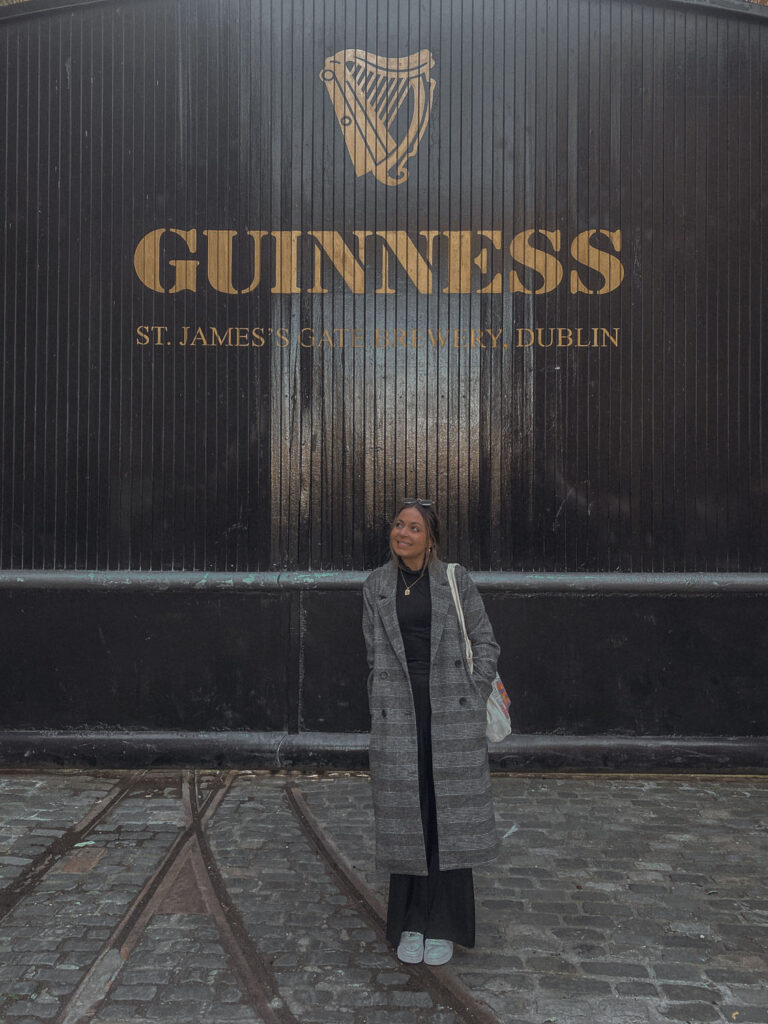 RELATED POST: IRELAND PHOTOGRAPHY COLLECTION: 19 PHOTOS TO INSPIRE YOUR NEXT TRIP
WHERE TO STAY IN DUBLIN
I would typically stay in a hostel, except at the time I was visiting it was Saint Patrick's day and it was soo expensive. I stayed at the Ibis hotel just outside of the city and it was a great price and a quick bus ride into the city. Once you are in the city it's very easily walkable. 
DUBLIN PACKING ESSENTIALS 
FINAL THOUGHTS ON THE BEST INSTAGRAMMABLE PLACES IN DUBLIN
All and all, Dublin is a fun city to explore with many great opportunities to capture beautiful photos. The city is most definitely worth a spot on your bucket list. If you are visiting Dublin anytime soon, make sure to check out my full Dublin travel guide here. If you have any questions about Dublin, feel free to comment below, DM me on Instagram, or email me at sydabroad@gmail.com
xx Syd. 
RECOMMENDED TOURS IN DUBLIN
PIN IT!
OTHER POSTS YOU MAY LIKE