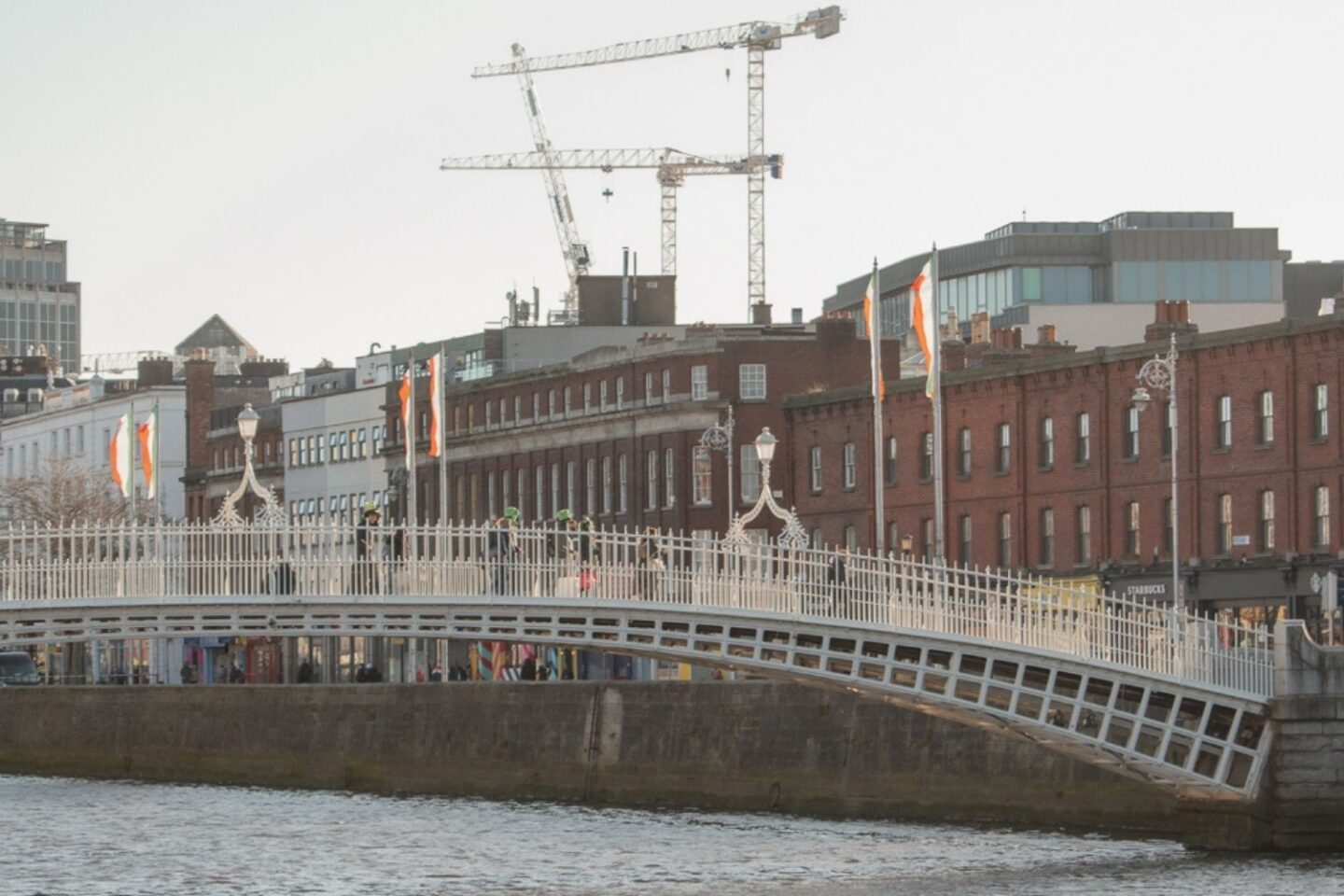 (Disclaimer: This post may contain affiliate links, which means we may receive a small commission at no extra cost to you.)

Dublin, the capital of Ireland is a vibrant city filled with historic sites, city parks, beautiful museums, and of course endless pubs. I've curated the perfect 3 days in Dublin itinerary so that you can make the most out of your trip! This guide highlights sites you can't miss, exciting neighborhoods to explore, the best pubs to sip a drink at, how to get around the city, restaurant recommendations, and more.
This guide is all about how to spend 3 days in Dublin, Ireland.
Disclosure: This article contains affiliate links.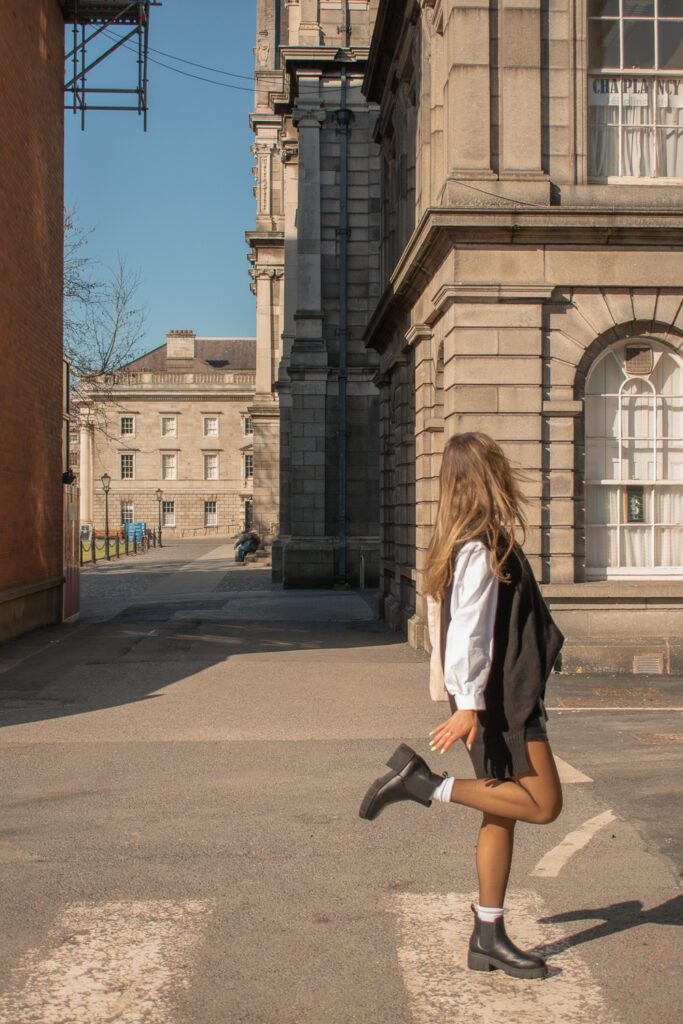 THE BASICS

CURRENCY = EURO
The currency in Dublin is the Euro (EUR)
1 USD = .88 Euro

Dublin is on the euro, but did you know the country of Ireland has two currencies? The euro and the pound sterling (what is used in Northern Ireland). Ireland is actually split between the Republic of Ireland and Northern Ireland. Some will refer to Northern Ireland as an entirely separate country (although this technically isn't true), a province, religion, or territory. If you are visiting Belfast, make sure you have British pounds handy.
Many places in Dublin will accept card payments but I find it helpful to keep cash for small purchases. There are also plenty of ATMs throughout the city, but be careful, my debit card did get taken by one lol.
LANGUAGE = ENGLISH

English and Irish (Gaeilge) are the official languages of Ireland. Everyone speaks English and you will rarely hear Gaelic being spoken in Dublin.
PHONE & INTERNET

I never had a problem with phone and internet service while I was in Dublin. All the cafes and restaurants had reliable wifi from my experience. I don't think you will have an issue.
DAILY BUDGET

Ireland can be on the more expensive side when compared to other countries in Europe. Especially in eastern Europe like Montenegro, Hungary, and the Czech Republic. A mid-range budget is about 110 euros per day, this is about what I spent during my time here. Dublin is possible to travel on more of a backpackers budget. Stay is hostels (if it's not Saint Patrick's Day), cook your own meals, avoid the cocktail bars, and take the city buses as opposed to taxis.
TIPPING IN DUBLIN

Typically it's up to you if you want to tip. It is normal to leave a 10% tip after dining in restaurants, cafes, or pubs. However, I found that when I paid with a card I wasn't given the opportunity to leave a tip on the receipt at times.
IS THE TAP WATER DRINKABLE?

The tap water is perfectly safe to drink in Dublin.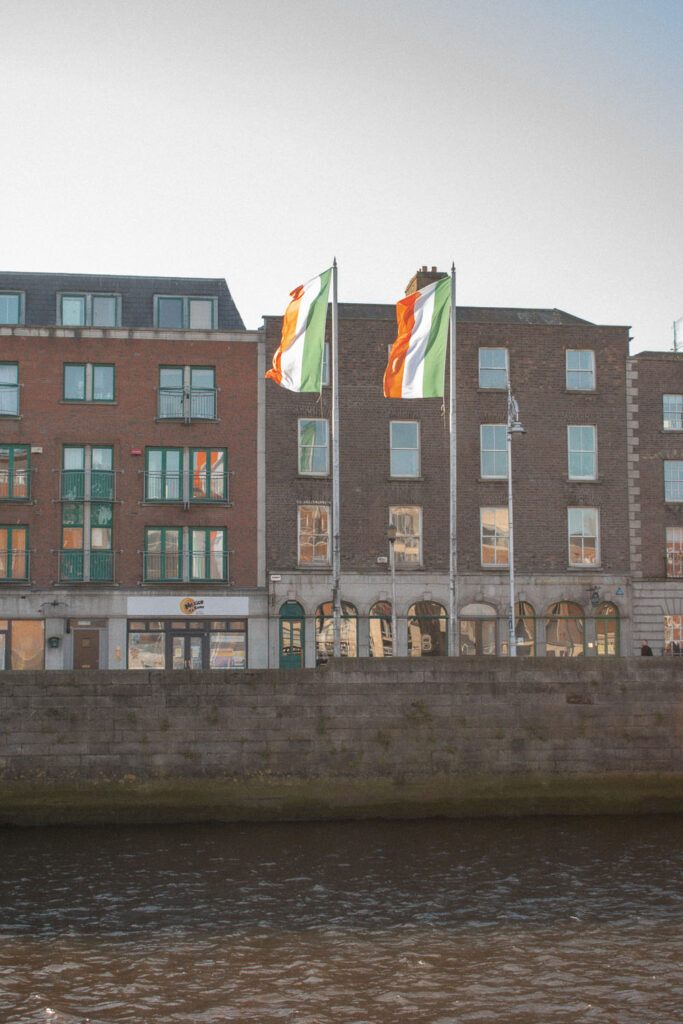 BEST TIME TO VISIT DUBLIN

Dublin is a great city to visit year-round. Keep in mind that during the summer months you will likely get better weather yet, the city is typically more crowded with tourists. The winter will be cooler (and rainier) but prices will be lower and you will find fewer crowds. I visited in March for Saint Patrick's day, which I highly recommend! It was a freaking blast! However, it's important to plan in advance because accommodation prices skyrocket. I'll be sharing a guide all about how to spend Saint Patrick's day in Dublin soon.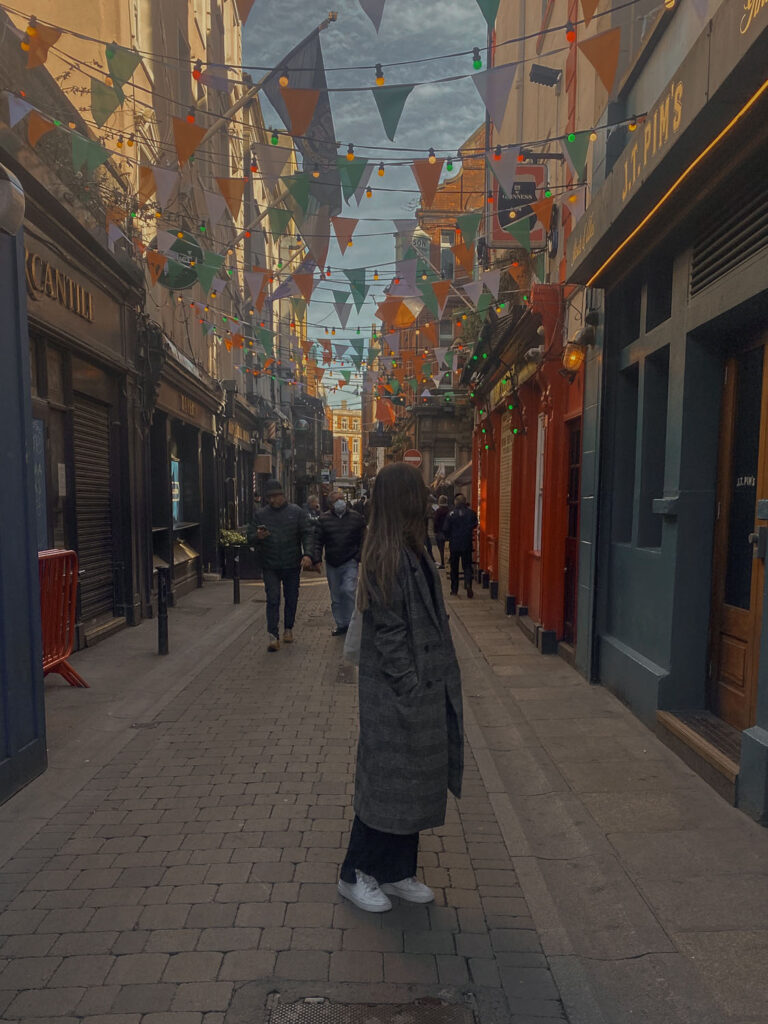 3 DAYS IN DUBLIN – ITINERARY
DUBLIN'S TOP 5
Temple Bar district
Trinity College
Saint Stephens Green
Guinness Storehouse
Saint Patrick's Cathedral
DAY 1

BRUNCH AT BROTHER HUBBARD
I was lucky enough to be welcomed to Dublin with sunny skies and crisp windy air. I was honestly shocked at how nice the weather was because I was expecting the worst. You know, the typical cold and rainy Ireland. After our 25 euro taxi ride to our hotel (yes, the taxi driver did accept card payments!), we checked in, freshened up, and hit the city!

Brother Hubbard was our first stop, a great cafe with a unique menu and healthy food. I loved the vibe of this restaurant and it was decently priced. It's also located right in the city center, within walking distance to basically everything.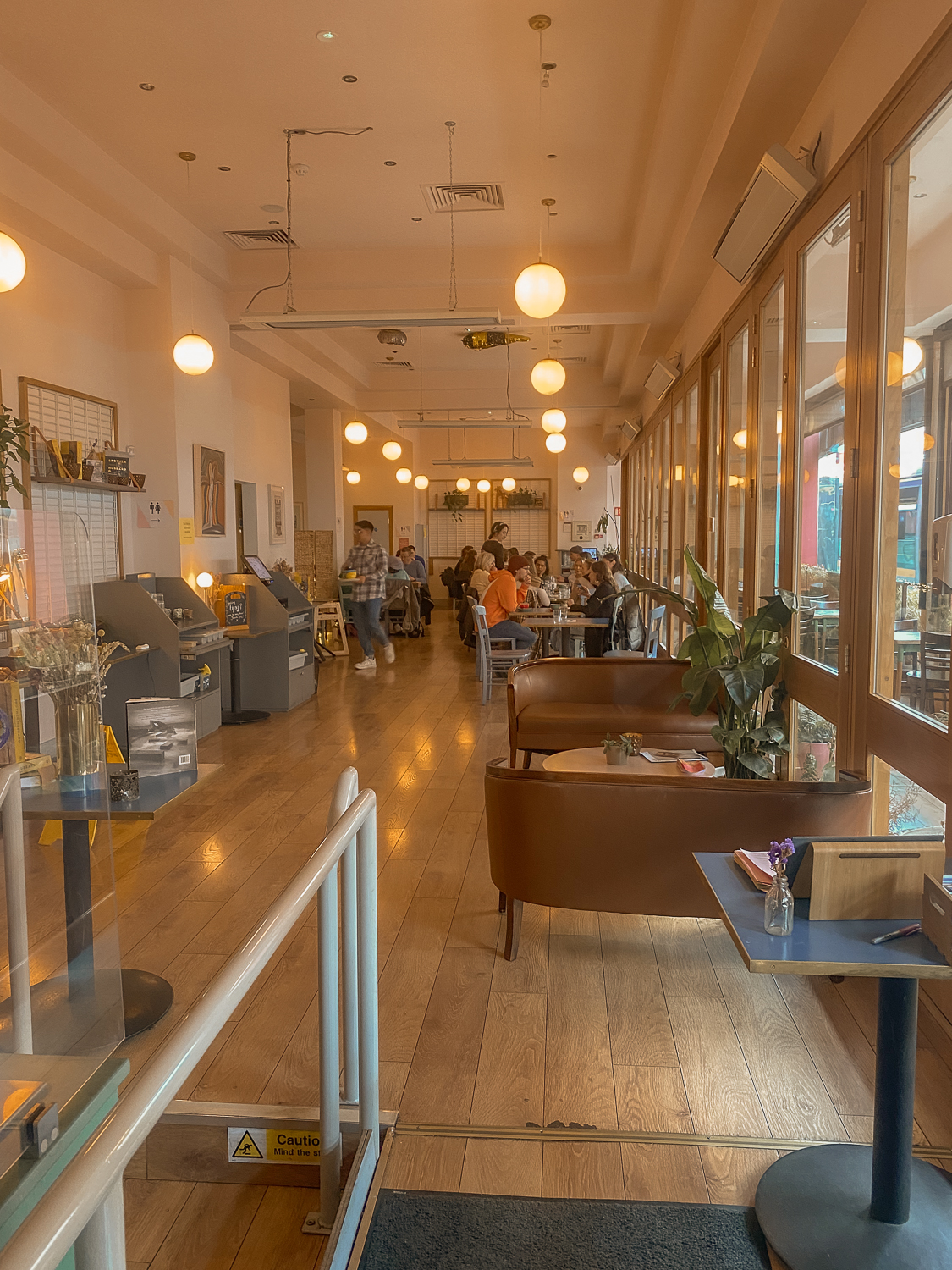 GRAFTON STREET

Grafton Street is the main shopping street in Dublin. It's a great place to browse local shops, visit a cafe, and watch street performers. Most of the street is only a walking street so you don't have to worry about vehicles.
After lunch, I picked up a coffee here on Grafton Street at Kaph Cafe. After that overnight flight, I needed a lot of caffeine to get me through the day.
RIVER LIFFEY AND HA'PENNY BRIDGE

The River Liffey runs straight through the city of Dublin and the Ha'penny Bridge, a pedestrian bridge that was built in 1816. It's actually called the Ha'penny Bridge because it used to cost half a penny just to walk across the. It's an iconic landmark in the city that can't be missed.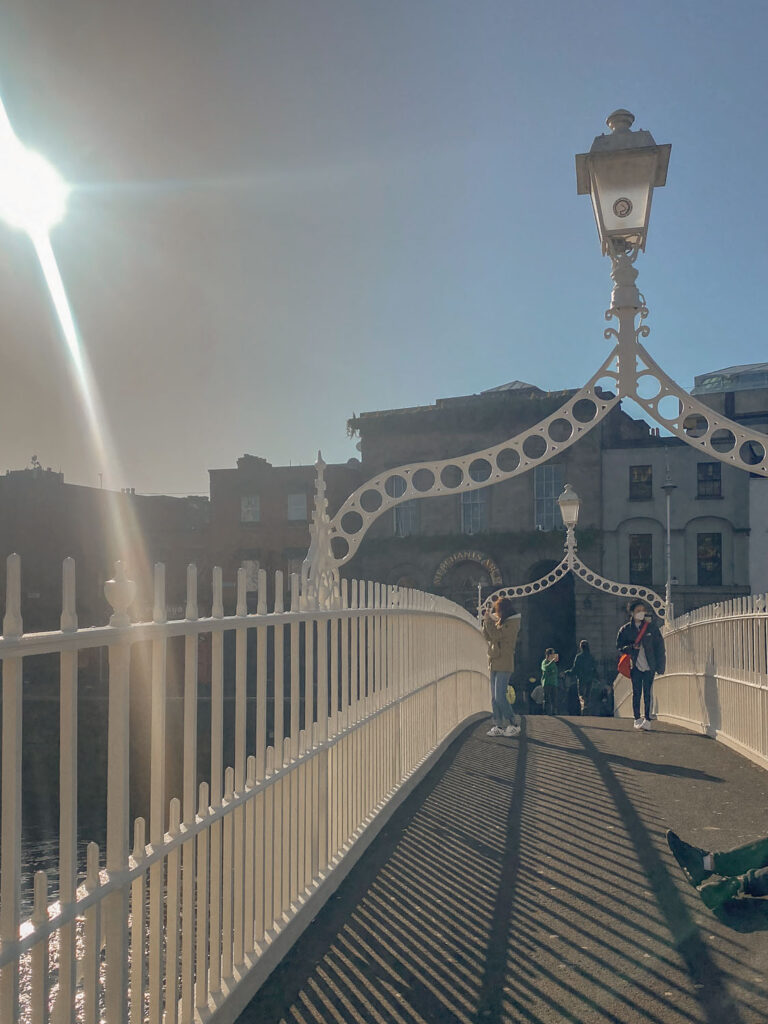 THE BRAZEN HEAD PUB

The Brazen Head pub is the oldest pub in Ireland! It opened in 1198, crazy right?! Well, this is a must to include during your 3 days in Dublin. The endless amount of quaint rooms in this pub feel like you've stepped back in time. I had an Irish coffee, which was much needed after a long travel day, and it was tasty!
GUINNESS STOREHOUSE

What better way to end your first day in Dublin than the renowned Guinness storehouse? Okay, hear me out, even if you are not a beer person (like me) this is a must when in Dublin.
The Guinness storehouse is seven stories of interactive education with various stops along the way to learn all about the history of Guinness. This was not a guided tour, however, there was a point for a guided tasting – which I highly recommend doing. Depending on your ticket you can learn how to pour your own pint or even get your face printed on a pint of Guinness! At the end of the tour go up to the gravity bar for your free beer and enjoy the incredible views of Dublin.
TICKETS: Depending on what tour you want to do, tickets will range from 22 to 70 euros. There are various tour options.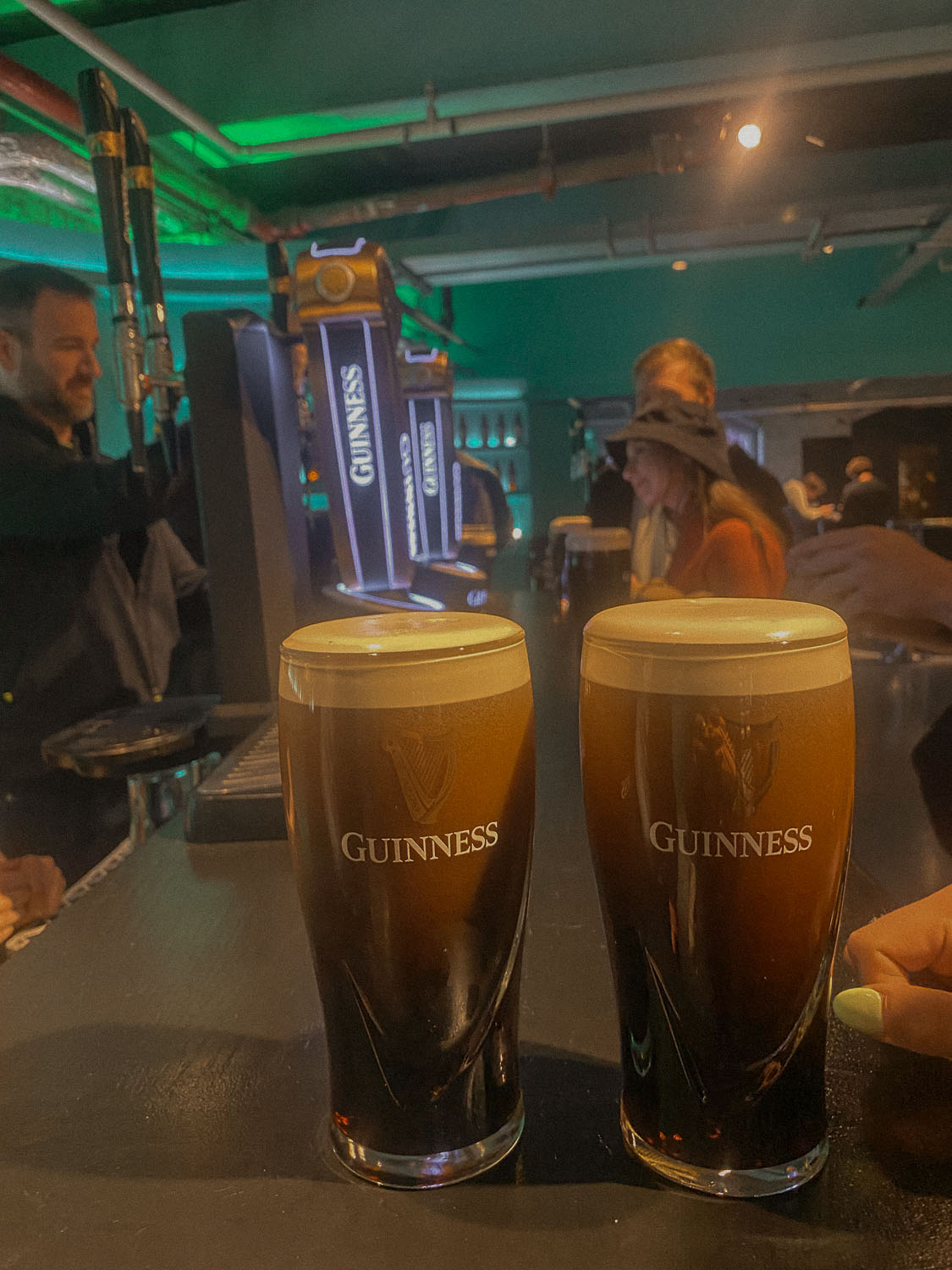 DAY 2

TRINITY COLLEGE AND THE BOOK OF KELLS TOUR
Trinity College is the oldest operating university in Ireland. Founded in 1592, it's an incredibly prestigious school with around 16 thousand students enrolled. Trinity College is also a popular tourist attraction in the city of Dublin. It's a beautiful place to visit with so much history so I certainly recommend you add it to the itinerary.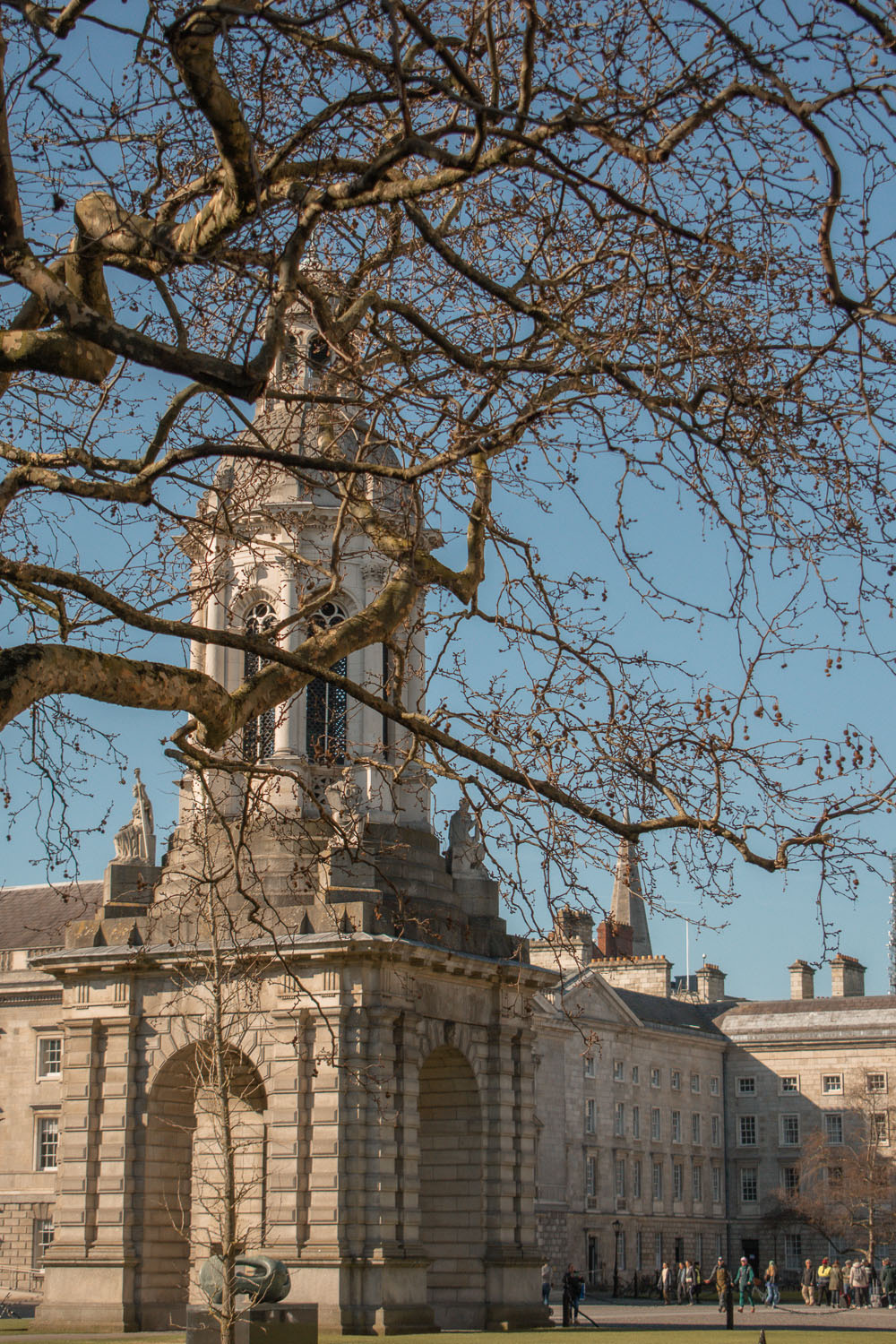 The Trinity Library is a captivating place and home to the famous Book of Kells. This is an ancient manuscript containing words from the four Gospels of the Bible. Although the campus of Trinity College is free to visit, I suggest purchasing tickets to the Trinity Library – Book of Kells tour. A standard ticket price is 18 euros and a student ticket cost 15 euros. Book your tickets online and I suggest visiting right at opening time or before closing for minimal crowds. Also, note that an audio tour is included with your ticket, just download the Visit Trinity app on your phone.
TICKETS: A standard ticket is 18 euros and a student ticket cost 15 euros.
TIP: If you are not a student but still have an old student ID (or photo of it) use this to get discounts.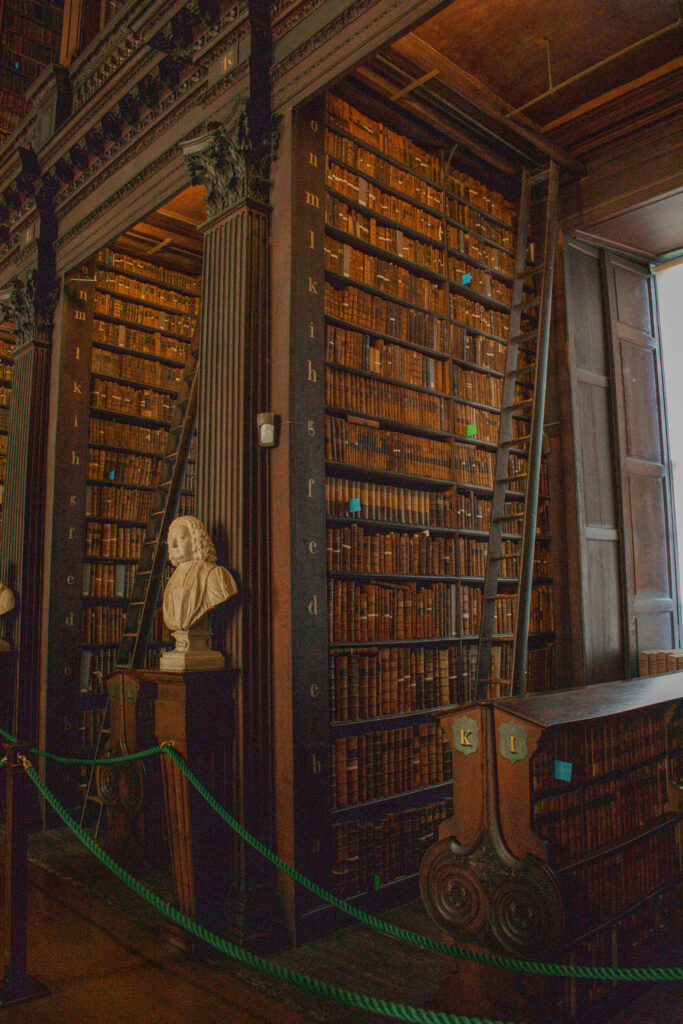 SAINT STEPHENS GREEN PARK
Saint Stephen's Green is a charming historical park and garden in the city of Dublin. It's the perfect place for a break from the city. Pick up a coffee and take in the beauty of this area, it's a whole different vibe from the rest of Dublin. The park is also great for an afternoon picnic!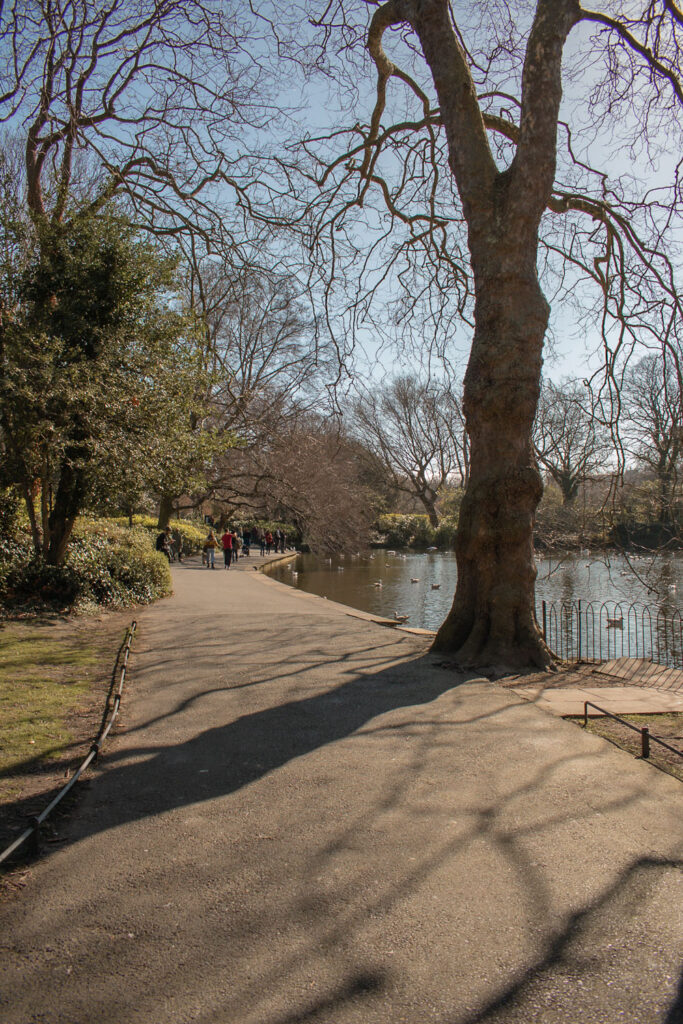 WALKING TOUR OF DUBLIN
City walking tours are always one of my favorite activities when I visit a new location and I suggest you book them too! They are free tours you can book online or through your accommodation (but remember to tip your guide at the end!) You learn so much about the city and see all the hot spots. I love asking the guides for suggestions around the city, it's a great way to find the true hidden gems.
TIP: When traveling always ask the locals about their favorite restaurant, cafe, or thing to do. Whether this is a taxi driver, a waiter in a cafe, or a hotel clerk, this is the best way to find unique locations!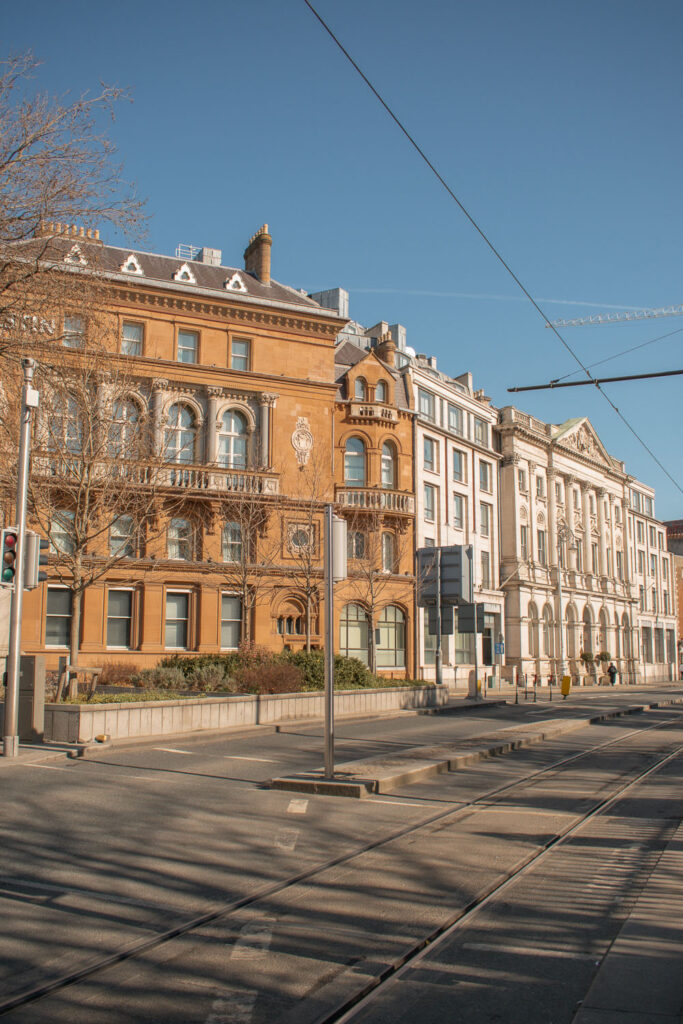 JAMESON DISTILLERY
Considering Ireland is known for its beer and whiskey, you can't visit Dublin without checking out the Jameson Distillery.
The Jameson Distillery is located on Bow Street and truly is a full experience. Here, they offer guided tours, whisky tastings, cocktail-making classes, a bar with various delicious cocktails, and a gift shop of course. They truly take the Jameson experience to the next level and the atmosphere is lively, a great place to socialize.
TICKETS: Adult tickets cost 25 euros and student tickets cost 18 euros. AKA use your old student ID if you have it!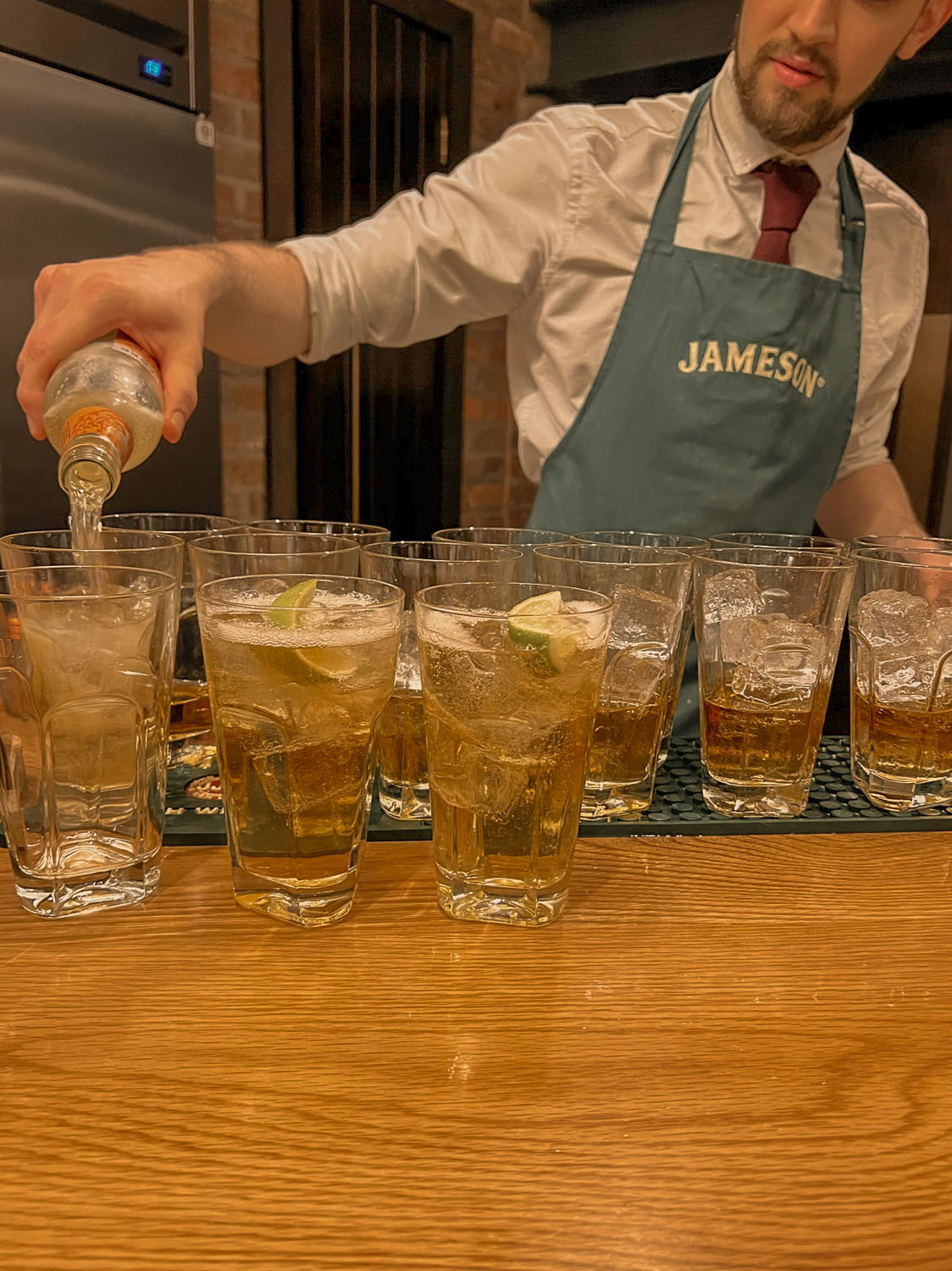 If you are a whiskey drinker, obviously do the tour. Yet, I would still suggest doing the tour if you are not a whiskey person (like me), it was an incredible experience. Although whiskey usually isn't my drink of choice, the tour was well worth it! It included the interesting history of how Jameson came to be, an interactive tasting, and a final drink at JJ's Bar. I did enjoy how this tour was truly guided, unlike the Guinness tour. And our guide was exceptional, which made it so much better!
DAY 3

DUBLIN CASTLE
Dublin Castle, until 1922, was the seat of the British government's administration in Ireland. It is located right in the heart of the city. Today, it's a major Irish government complex, conference center, and popular tourist attraction. I didn't get the chance to tour inside, however, I did walk around the outside and learned some of the history behind Dublin Castle during my walking tour.
TICKETS: Adult tickets are 8 euro and student tickets are 6 euro.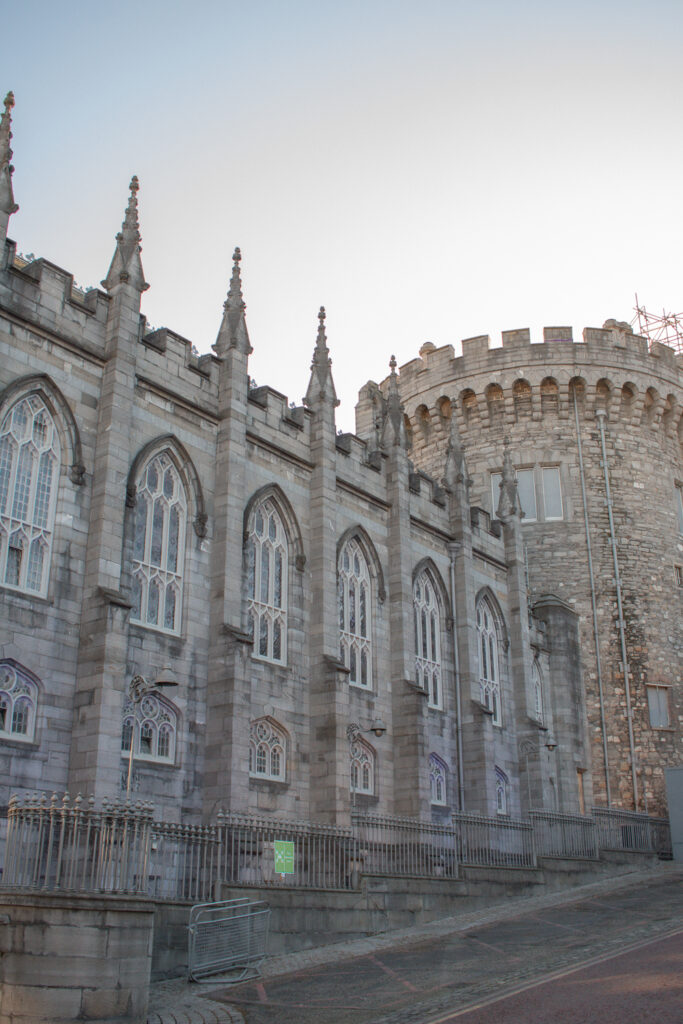 NATIONAL GALLERY
The National Gallery of Ireland houses an incredible collection of Irish and European art. It's also free to enter! The perfect activity to escape the weather or if you are looking for free things to do in Dublin.

TEMPLE BAR DISTRICT
Temple Bar is actually a whole district in Dublin. Many are familiar with the famous Temple Bar Pub, which is honestly overhyped (we'll get into that later), but the Temple Bar area is well worth a visit. This area is touristy, but it's a great place for a night out of pub hopping. It's energetic, filled with music, and people from all over.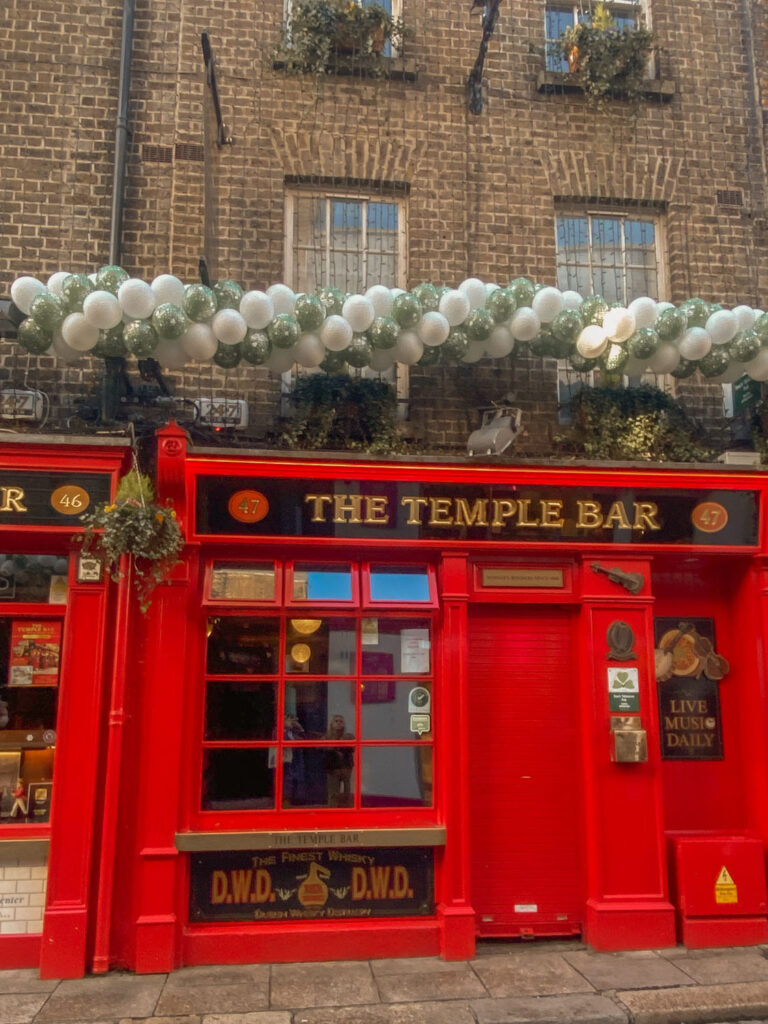 DAY 4 – AN EXTRA DAY TO VISIT THE CLIFFS OF MOHER

CLIFFS OF MOHER
The Cliffs of Moher are sea cliffs located at the southwestern edge of the Burren region. I booked my day trip through Get your Guide. You can book the trip I did here. I had a wonderful time, definitely recommend booking this tour.
We met our bus bright and early, about 6 AM, at the pickup spot located in the city center. We then started the journey, a little over 3 hour and we made it to the cliffs. Yes, this sounds like a long time to be on a bus but it was actually quite nice getting to see so much of the island. We literally drove across the entire country, it was beautiful! The bus was nice too, our driver shared his knowledge with us at times and blasted Ed Sheeran, which I thought was funny.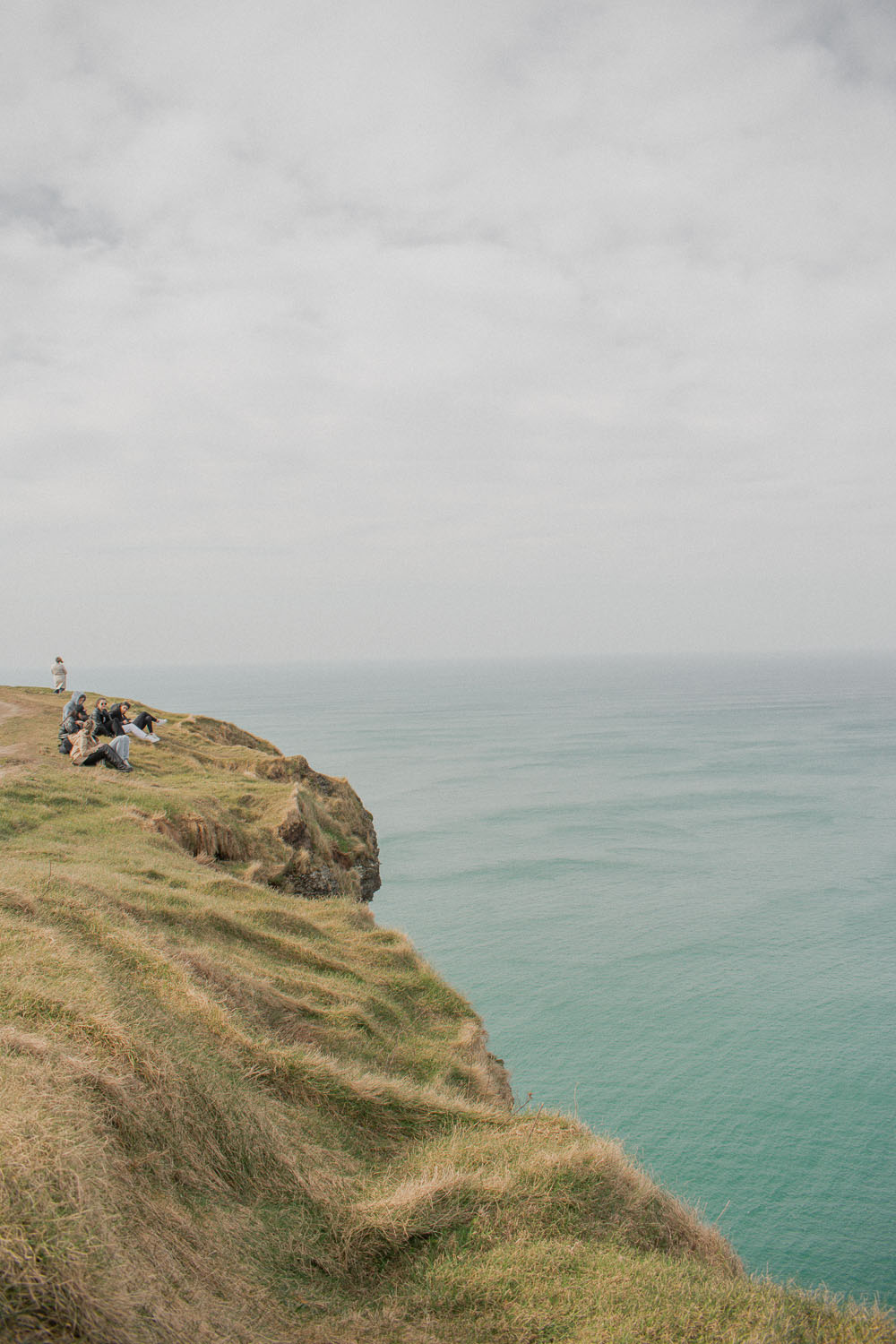 We made a stop in Galway, Burren National Park, and Kilmacduagh. This truly is a full-day trip but well worth it. The Cliffs of Moher are incredible and driving across Ireland was absolutely beautiful. I will have a full blog post about the Cliffs of Moher from Dublin posted soon.
Following the day trip we were ready to hit the town for our last night in Dublin. We had eaten dinner at this wonderful pizza place in Galway to it was time to hit the bars when we got back. Vintage Cocktail Club was the first stop, a unique speakeasy in the Temple Bar district. Which I HIGHLY recommend. after that we hit a couple other bars and pubs to end our last night in Ireland.
ADDITIONAL THINGS TO DO IN DUBLIN
Day trip to anoter city in Ireland
Howth: A village on the coast of Dublin. Our taxi driver told us to do this and if we had another day in Dublin we would have! It looks like a beautiful place to visit.
Umbrella street: located at 34 Anne's Lane. A perfect place to snap some cute photos!
Relax at Saint Patricks Cathedral: The lawn in front of the cathedral is a beautiful place to hang out and people watch. We picked up a crossiant from a local cafe there, and walked around for a bit.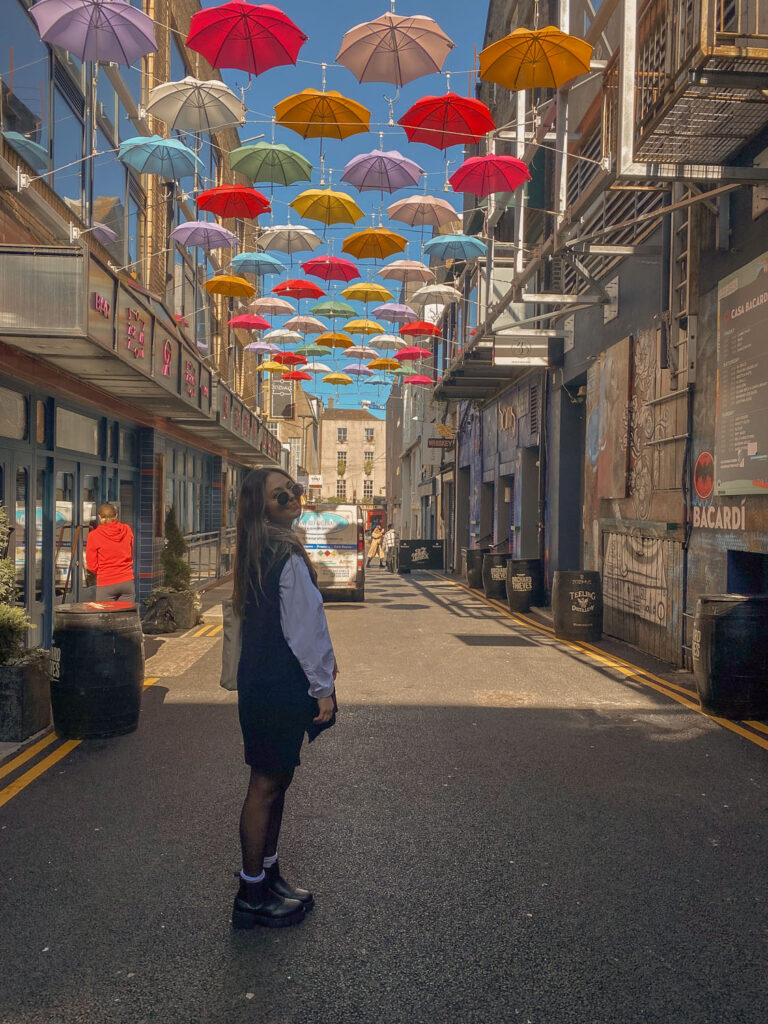 WHERE TO STAY DURING YOUR 3 DAYS IN DUBLIN
Typically I would stay in a hostel to be close to the city center. But, since it was Saint Patrick's day weekend, they were all insanely priced. like way too much money. So we stayed at the Ibis Hotel just outside of the city center. It was very affordable in a good location to catch the bus into the city, and the room was nice and spacious with its own bathroom and all. It's not the nicest hotel but worth it for the price in my opinion.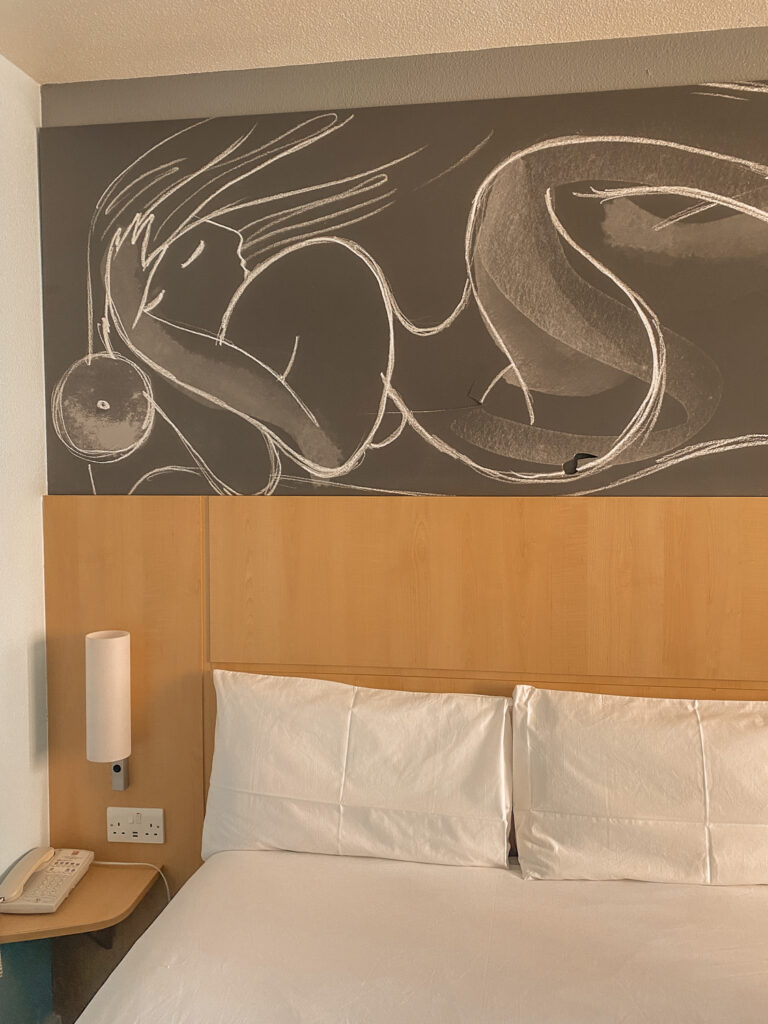 FIND A PLACE TO STAY IN DUBLIN
[
REALATED POST:
48 HOURS IN BERLIN, GERMANY, THE ULTIMATE BERLIN ITINERARY
]
TRANSPORTATION IN DUBLIN

HOW TO GET TO DUBLIN
The main airport in the city is the Dublin airport. It's easy to navigate and Dublin is a pretty small city so it's not too far from the city center.
HOW TO GET AROUND DUBLIN
As I mentioned, the city is relatively small. Once you are in the city center you can get to just about anywhere on foot. Which is so convenient in my opinion and another reason I loved Dublin so much.
I stayed at a hotel a bit outside of the city and we either took a taxi or city bus to get and out of downtown. If you have the time, I recommend the buses. They are efficient and cost way less than a taxi or uber, only a couple of euros. If you want to use rideshare, download the Free Now app. This is similar to Uber – it's just what the locals use and can be a bit cheaper. Although Uber is also available in Dublin
TIP: Make sure you have exact change for the bus and you will likely need to wave them down once you are at the bus stop. Most times the drivers will not stop unless you physically wave them down.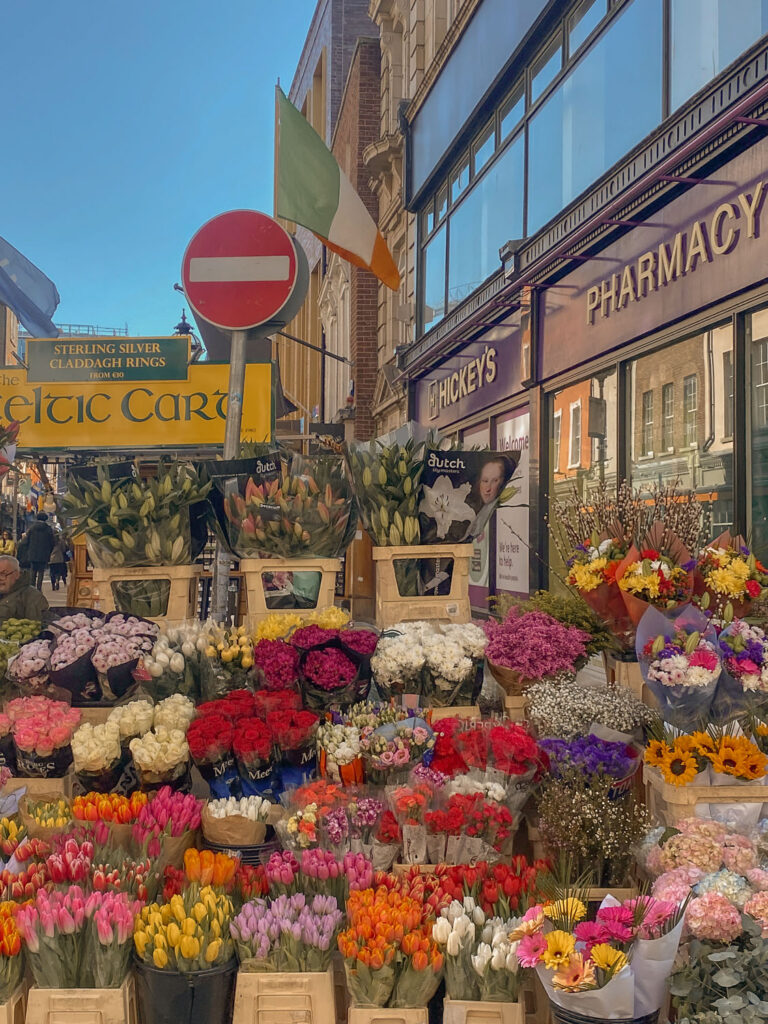 EAT + DRINK IN DUBLIN
PUBS
The Brazen Head: Dating back to 1198, this is the oldest pub in the city and well worth a spot on your 3 days in Dublin itinerary.
Temple Bar Pub: I have this on the list because it is an iconic spot and one of the most popular bars in Dublin. However, it is overhyped, packed with tourists, and over priced drinks. Honestly I would just go for the iconic photo out front.
Stag's Head: Dating back to 1770, this is another pub you can't miss.
Bad Ass Cafe: Loved the live music here! It's located in the Temple Bar District.
Old Storehouse: Also located in the Temple Bar District, this one was much bigger than most the others.
Ryans: If you want to visit a local pub, head to Ryans on Camden Street. My friend and I were probably some the few people who were not Irish in that place. The drinks are also a bit more affordable.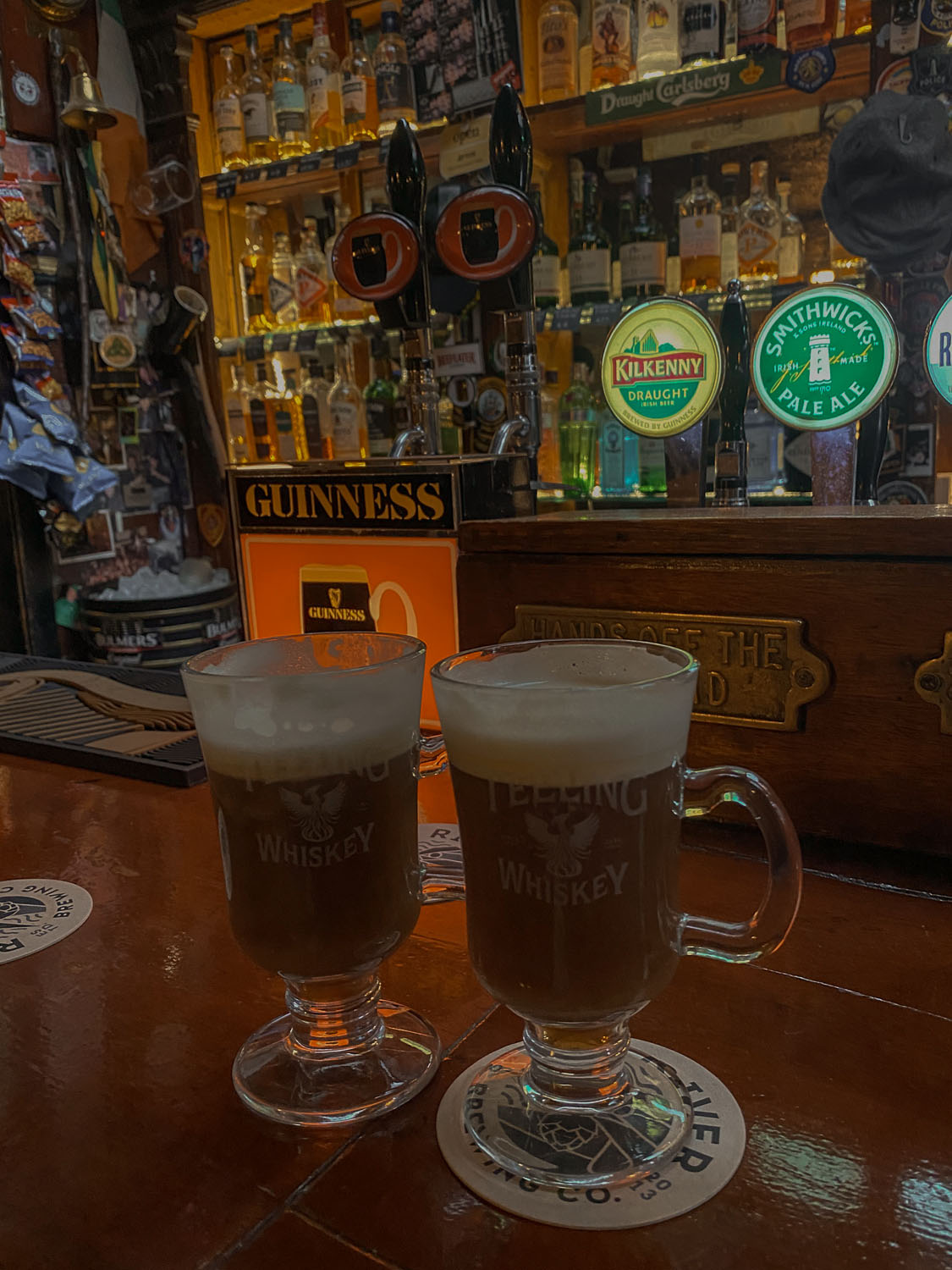 COCKTAILS
Okay, Dublin had some cool freaking cocktail bars. I listed the three we went to below, and honestly, you should try to visit all of them because they were so unique!
The Church Bar: This is an old church turned bar and restaurant. It was SO COOL. The cocktail I had here might have been my favorite of the trip. Also the food looked incredible!
Vintage Cocktail Club: A speakeasy in the Temple Bar District. Look up photos on google because the door can be difficult to find and you have to ring the doorbell to get let in. The drinks were amazing and the experience was one of a kind.
The Bank Bar: Again, another amazing experience. I know Dublin is known for their pubs but omg did they have some impressive cocktail bars. The atmosphere was vibrant, filled with live music and so much amazing energy.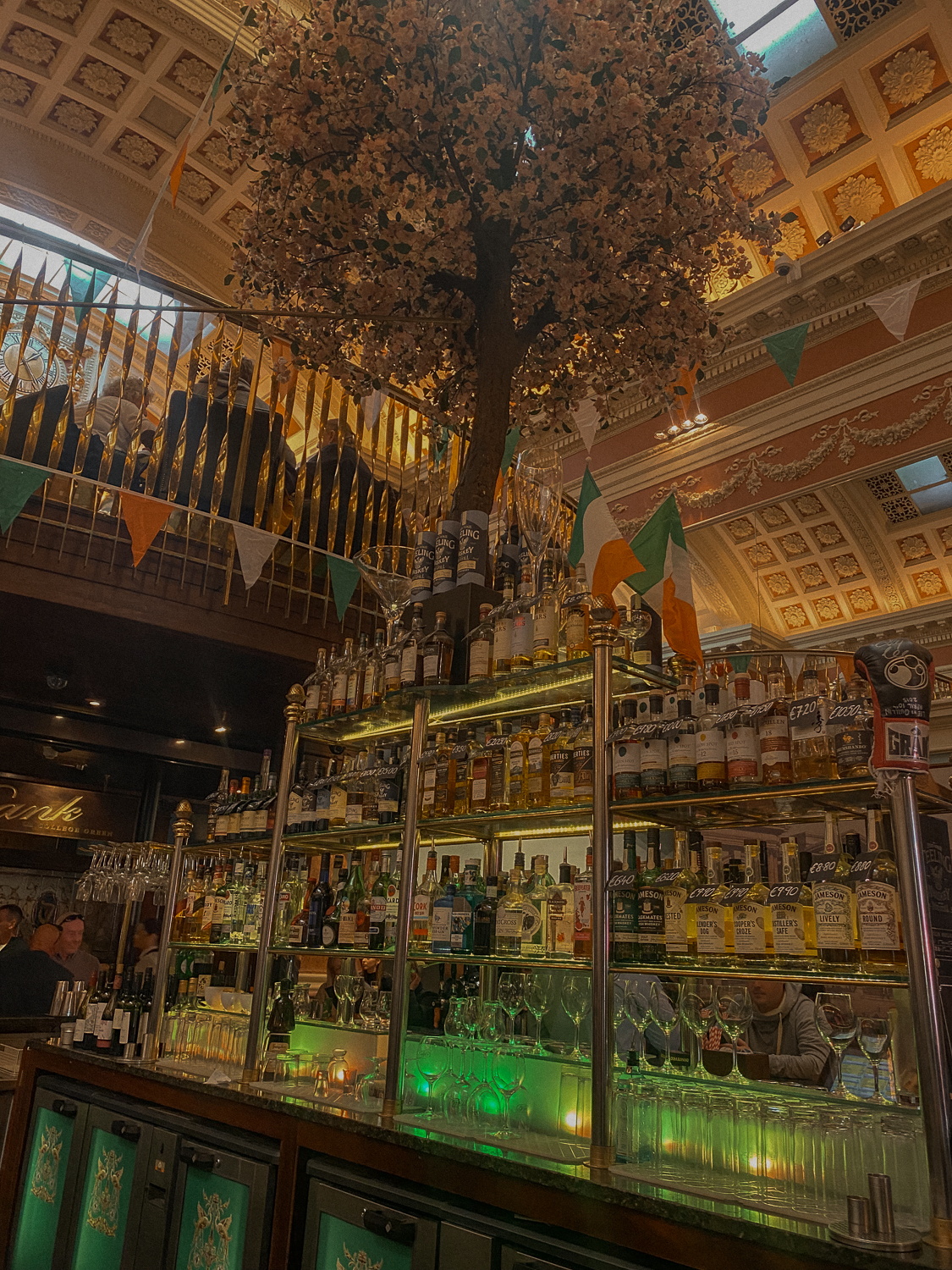 RESTAURANTS & CAFES
Brother Hubbard: great for breakfast and brunch
Kaph: yummy coffee
Leo Burdocks: amazing fish and chips (there are two locations, we accidently we to the to-go location instead of the sit down restaurant.)
Chicobo: Our taxi driver insisted we start our Saint Patrick's day here for an Irish breakfast. So we did and it was delicous! also much needed to keep up with the long day ahead.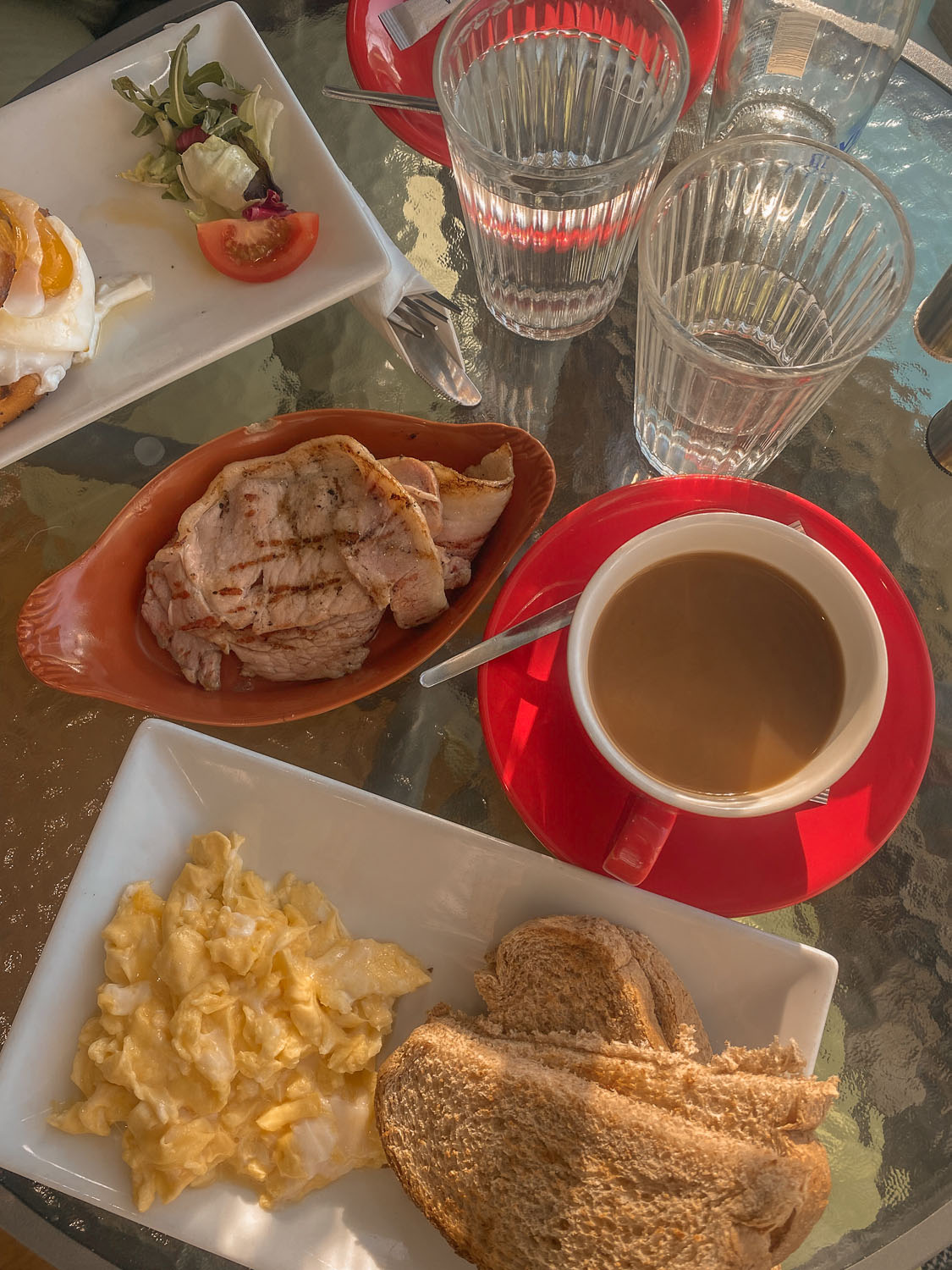 TIPS FOR VISITING DUBLIN
Wear layers
Pack for the rain, Dublin is typically a rainy city
You will likely need to flag down the yellow city buses if you are at a bus stop
The city buses only take coins, so make sure you have coins and exact change
Download the app "Free Now." This is what the locals use instead of uber! although uber is still available in the city of Dublin this is probably a better option.
[
RELATED POST:
HOW TO SEE PARIS ON A BUDGET: PARIS TRAVEL GUIDE
]
DUBLIN PACKING ESSENTIALS FOR 3 DAYS IN DUBLIN
scarf: I love this brand's scarfs and cozy sets for traveling!
something green! If you are visiting for Saint Patricks day
layers
film camera: I love how affordable these Kodak film cameras are!
SAFETY IN DUBLIN
I felt incredibly safe in the city the whole time. It was me and a friend and let me tell you, we were out all night. I mean we were there for Saint Patrick's Day. And being just the two of us girls we always felt safe in the city. Just like any other city, use common sense, watch for pickpocketers, and you will be fine.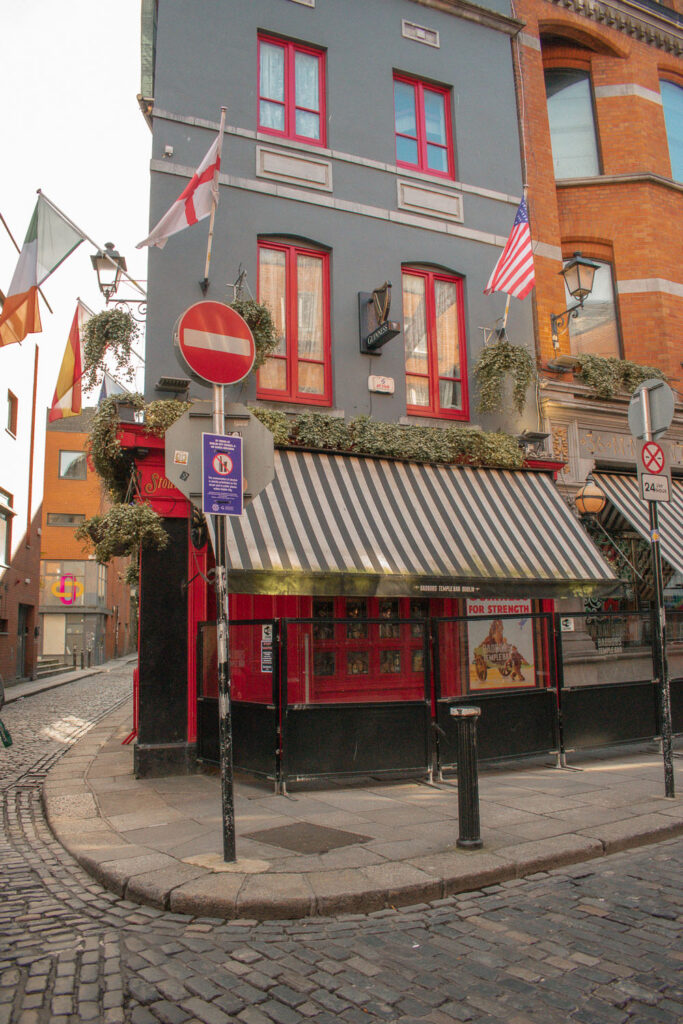 FINAL THOUGHTS ON 3 DAYS IN DUBLIN
Dublin, Ireland is a city that needs to be on everyone's bucket list. Especially for Saint Patricks Day! I hope you found this 3 days in Dublin Itinerary helpful. As always, if you have any questions about Dublin, comment below, DM me on Instagram or email me at sydabroad@gmail.com.
xx Syd.
RECCOMMENDED TOURS IN DUBLIN
PIN IT!
OTHER POSTS YOU MAY LIKE: