(Disclaimer: This post may contain affiliate links, which means we may receive a small commission at no extra cost to you.)
So, you're going to Disney World. Epcot to be specific. Well, in this blog were going to dive into a perfect Epcot Itinerary, all you need to know on how to spend one day in Epcot. Discover all that this park has to offer including the best rides, shows, Epcot restaurants, and of course how to enjoy the World Showcase. Let's get to it.
This post is about the perfect one-day Epcot itinerary.
EPCOT ITINERARY
I hadn't been to Disney in years. So when I tell you I was excited to go, I seriously could. not. wait! To be honest, I was more excited to drink around the world in Epcot than ride the actual rides.
Now, the whole getting tickets process was a mess and so last minute, I'm going to explain the ticket situation in this guide as well. Trust me, you'll want this info. I wish there had been an updated guide to help me out!
Another thing to note – Epcot is huge. You need a game plan before you go if you want to make the most out of your one day in Epcot. I didn't have much of a game plan and my day turned out great, but we could have squeezed in a few more things if we had simply created an Epcot itinerary for ourselves.
I happened to be in Orlando, Florida for work so I clearly had to take a day off and visit Disney while I was there! My friend and I went to Epcot on a whim on Wednesday morning – and we had a blast.
[
RELATED POST:
THINGS TO DO IN ROSEMARY BEACH: THE BEST OF 30A
]
EPCOT TICKETS
Getting tickets to Disney is a freaking pain. Back in the day you could simply purchase a theme park ticket online and go straight there. But now, they have limited availability so plan your parks in advance! You will need to visit this site to view ticket availability.
Don't lose hope if there is no availability for the park you want to visit. This was the case for me and on the day of, Wednesday morning, tickets became available! So we snagged them and headed to Disney.
I would keep checking the website daily to see if more tickets pop up. After you purchase your ticket you will need to make a park reservation. You can do this by clicking the link you receive upon ticket purchase in your email. Once you buy the tickets and make your reservation, you are good to go!
I understand why they limit tickets, but it is annoying if you are planning a last-minute trip. Just be sure to keep an eye out on the ticket website.
One day in Epcot ticket price: $109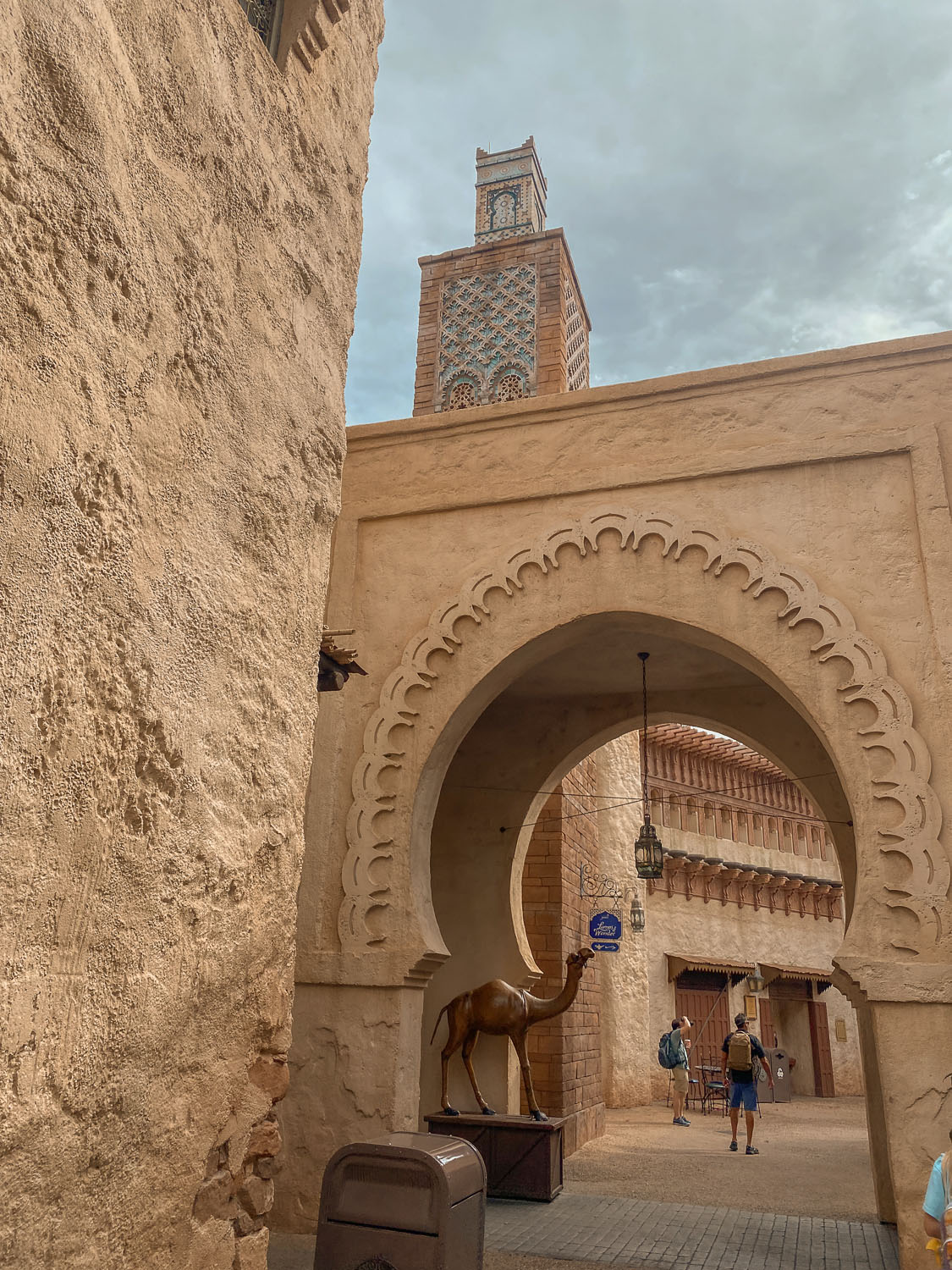 HOW MUCH TIME DO YOU NEED IN EPCOT?
The entire day. If you are only spending one day in Epcot, go right when it opens (8:30 AM) and stay until close (9 PM). Unfortunately, because I had to purchase tickets the day of, I didn't get to the park until about noon. However, we still got to experience a lot of Epcot and ride a few rides!
Ideally, you can do all of Epcot in a couple of days. But when you have one day in Epcot, you make it work!
THE BEST TIME TO VISIT
If you can, I highly suggest going on a weekday. I went to Epcot on a Wednesday. I know that's not ideal for most people, but there will be way fewer crowds. Don't get me wrong it was still crowded, and the wait times were pretty long. But I can't even imagine the wait times on a Saturday afternoon.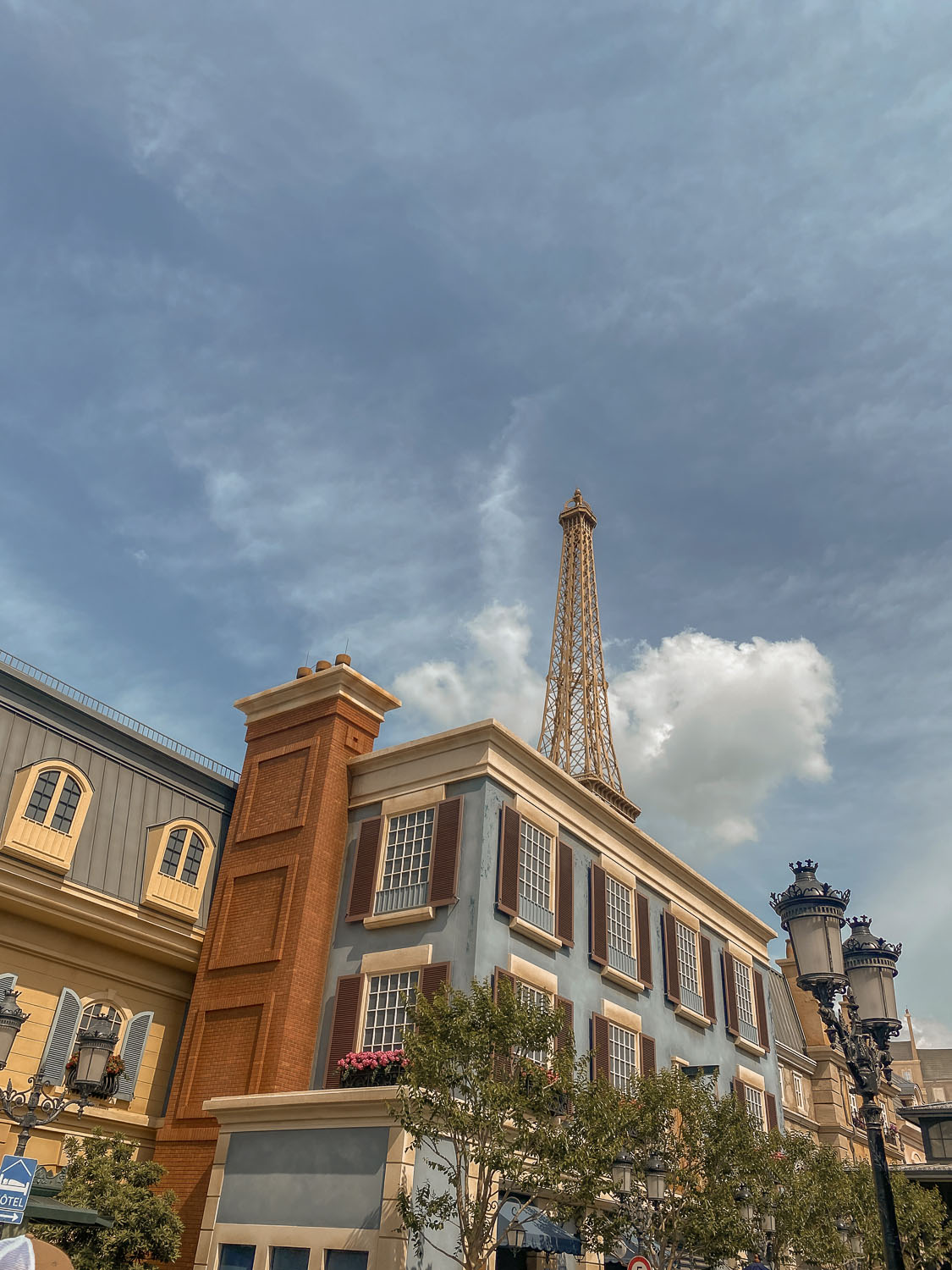 EPCOT ITINERARY: ONE DAY IN EPCOT
Here's a rough itinerary for your one day in Epcot:
8:30 AM: Arrive at the park
8:30 – 11:00 AM: Rides (Test Track, Mission Space, Soarin', Living with the Land, The Seas with Nemo and Friends)
11:00 AM: Enjoy crepes in France
11:30 AM: Remy's Ratautilles Adventure (in France)
1:00 PM: Frozen Ever After (in Norway)
3:00 – 8:30 PM: Explore the World Showcase, eat & drink around the world, and shop!
9:00 PM: Harmonious (Epcot's incredible firework show)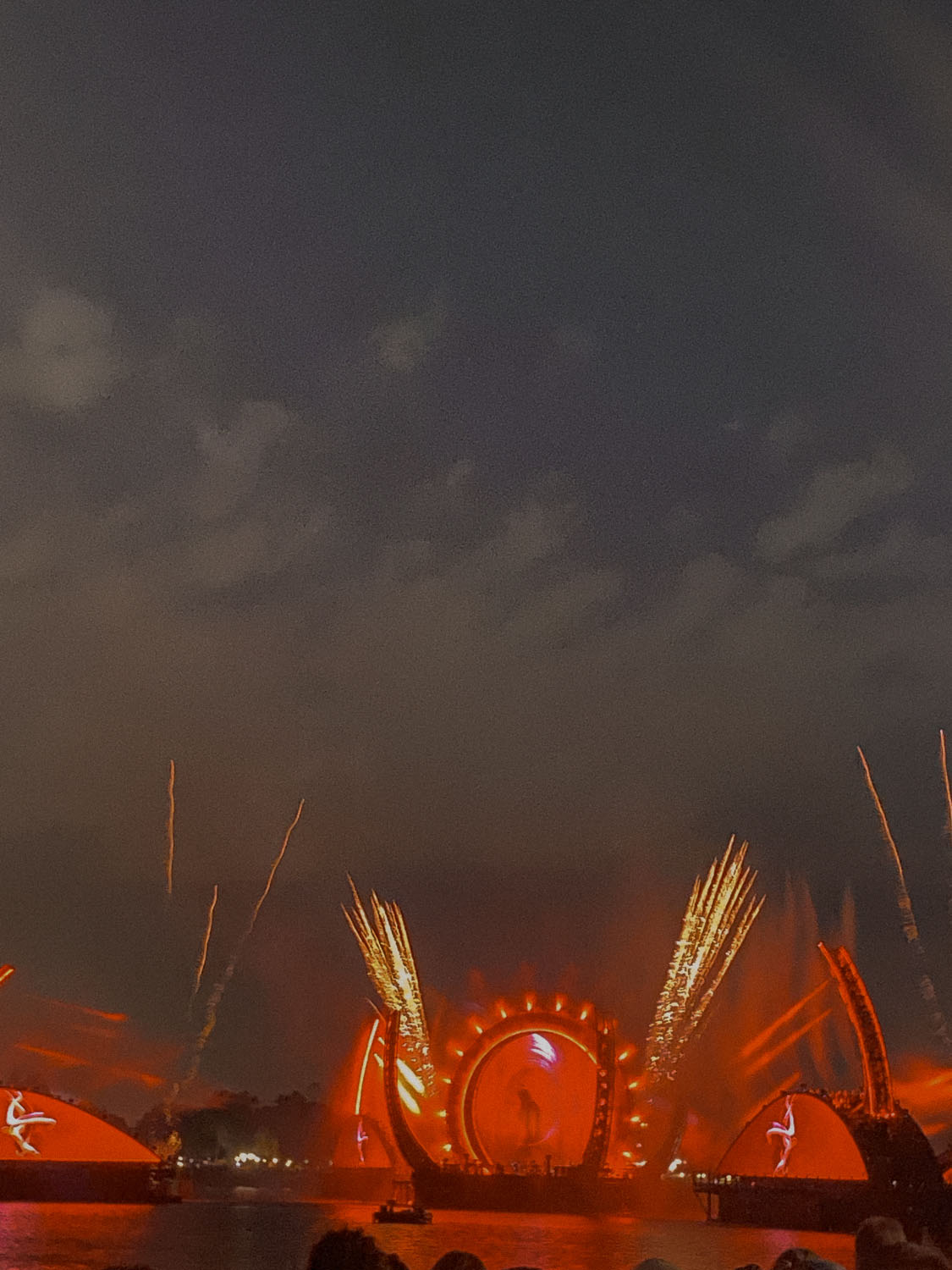 WHERE TO EAT IN EPCOT
La Crêperie de Paris: I got a savory crepe here and it was delicious. Not as good as the ones in the real Paris, but good!
Spice Road Table: We stopped here for a quick snack of hummus and Moroccan mules. This place was absolutely incredible – highly recommend it.
Tutto Italia Ristorante
Tokyo Dining
Biergarten Restaurant
Chefs de France
Coral Reel Restaurant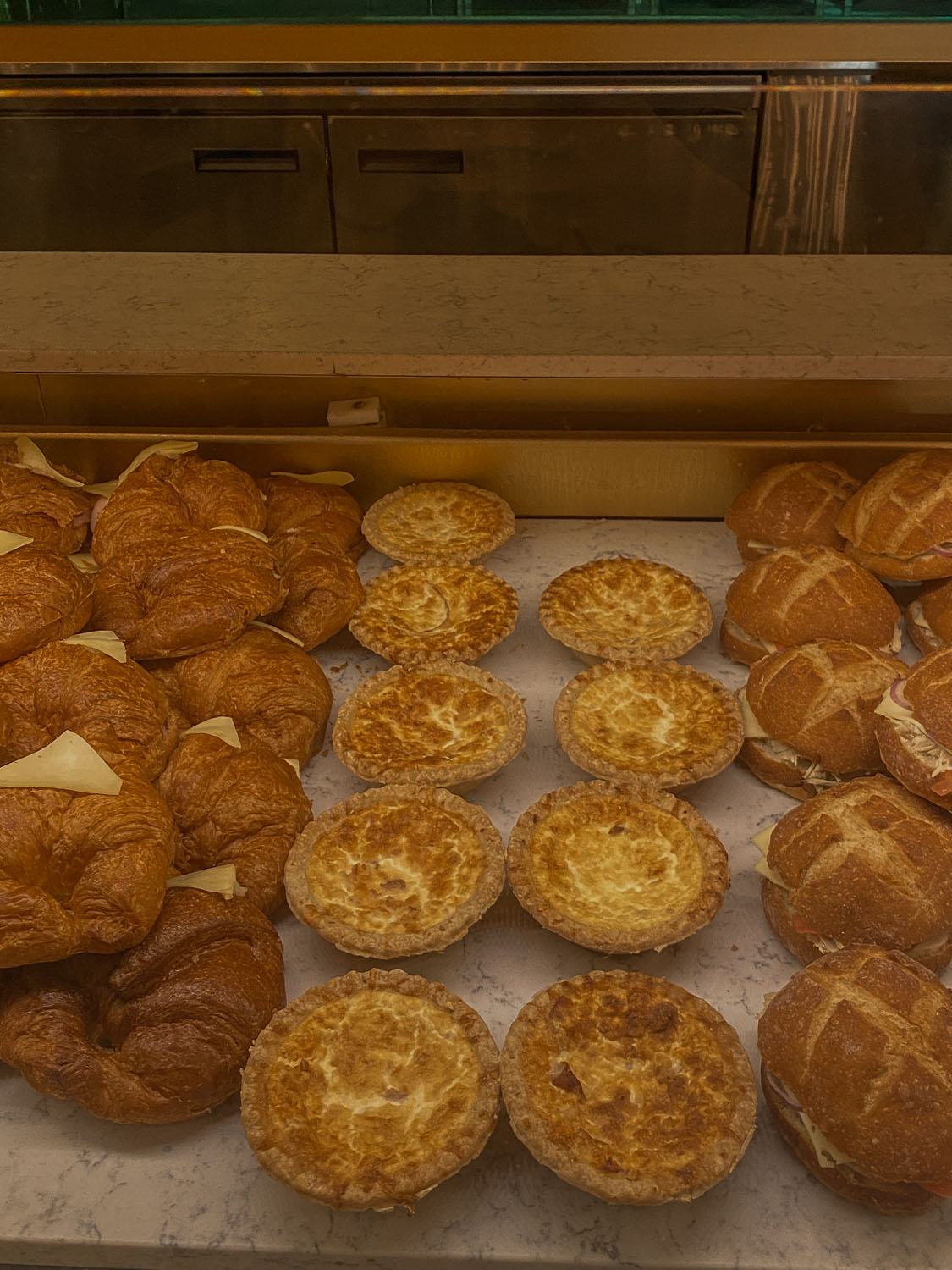 DRINKING AROUND THE WORLD IN EPCOT
Alright, if you are over the age of 21 you are probably pretty excited to drink around the world, right?! I feel like everyone has a blast doing this. Although I didn't make it to every country, it's hard, lol here is a guide with the best drinks to get in each country. I wish I had done some research prior to knowing to order these drinks! Most of the drinks I had ordered were really good though. Here are a few suggestions depending on the country you are in!
The United Kingdom: Cider flight
Canada: Apple icewine, Ottawa apple
The United States: Mint julep, Moonshine sour
Italy: Espresso martini, Prosecco sangria
Japan: Tokyo sunrise, Violet sake
France: Wine, Orange slush
Morocco: Morrocan mule,
China: Kung fu punch, Canto loopy
Germany: Mozart chocolate liqueur, Beer flight
Norway: Viking coffee
Mexico: Avocado margarita, Cucumber margarita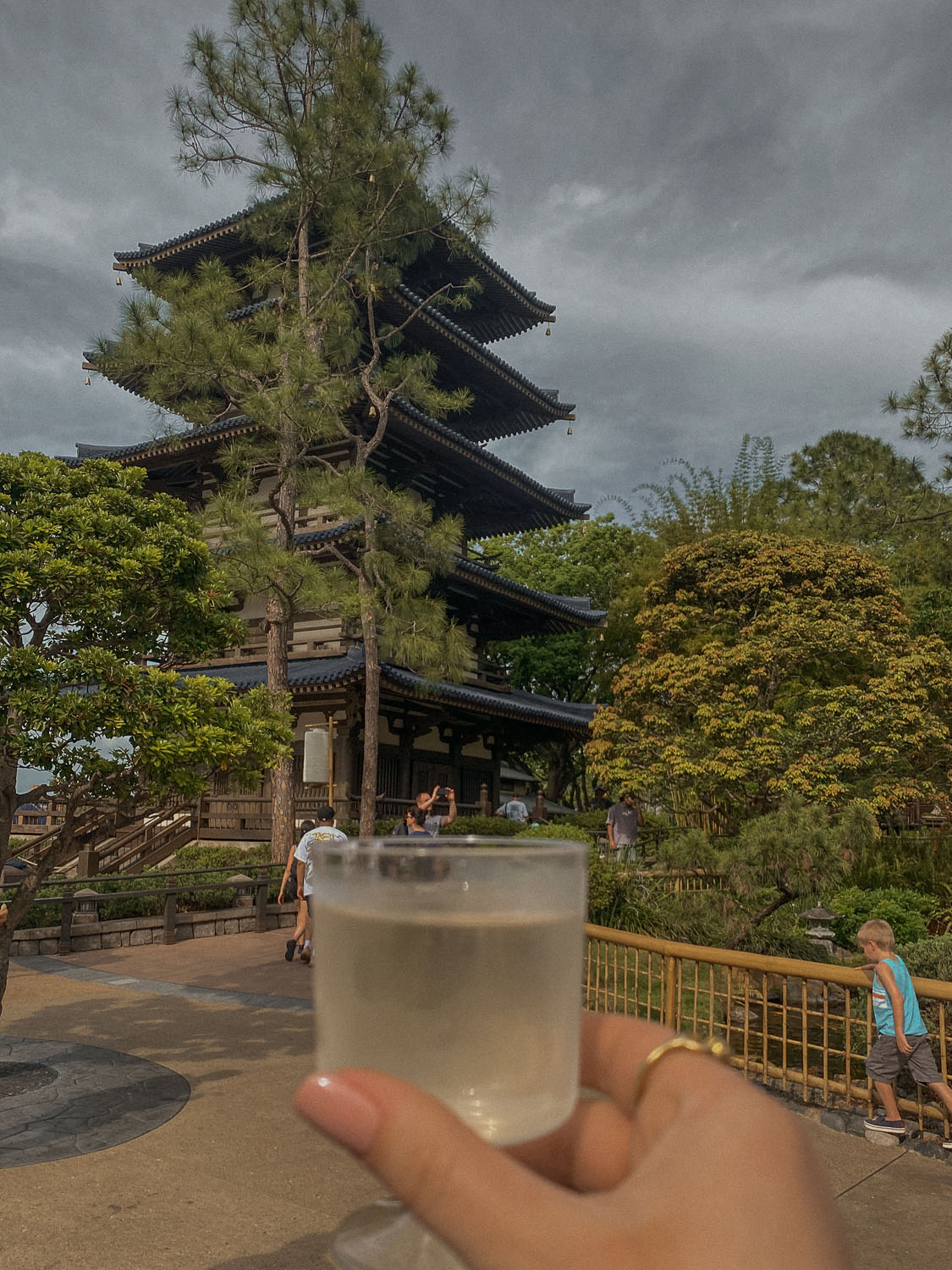 RIDES IN EPCOT
Just like all parks in Disney, expect waits. Especially if you are here on the weekend. To make the most of your time in Epcot and ride as many rides as you can, get here right when the doors open. I was at Epcot on a Wednesday and I have to say, the wait times weren't horrible. The longest ride we waited for was Test Track, almost two hours. It was pretty fun though! Make sure to get the Disney World app to track wait times.
[
RELATED POST
:
13 OF THE BEST INSTAGRAM SPOTS IN LOS ANGELES
]
THE RIDES
Test Track
Frozen Ever After
Mission: SPACE
Soarin' Around the World (my personal fav)
Living with the Land
The Seas with Nemo & Friends
Journey into Imagination with Figment
Remy's Ratatouille Adventure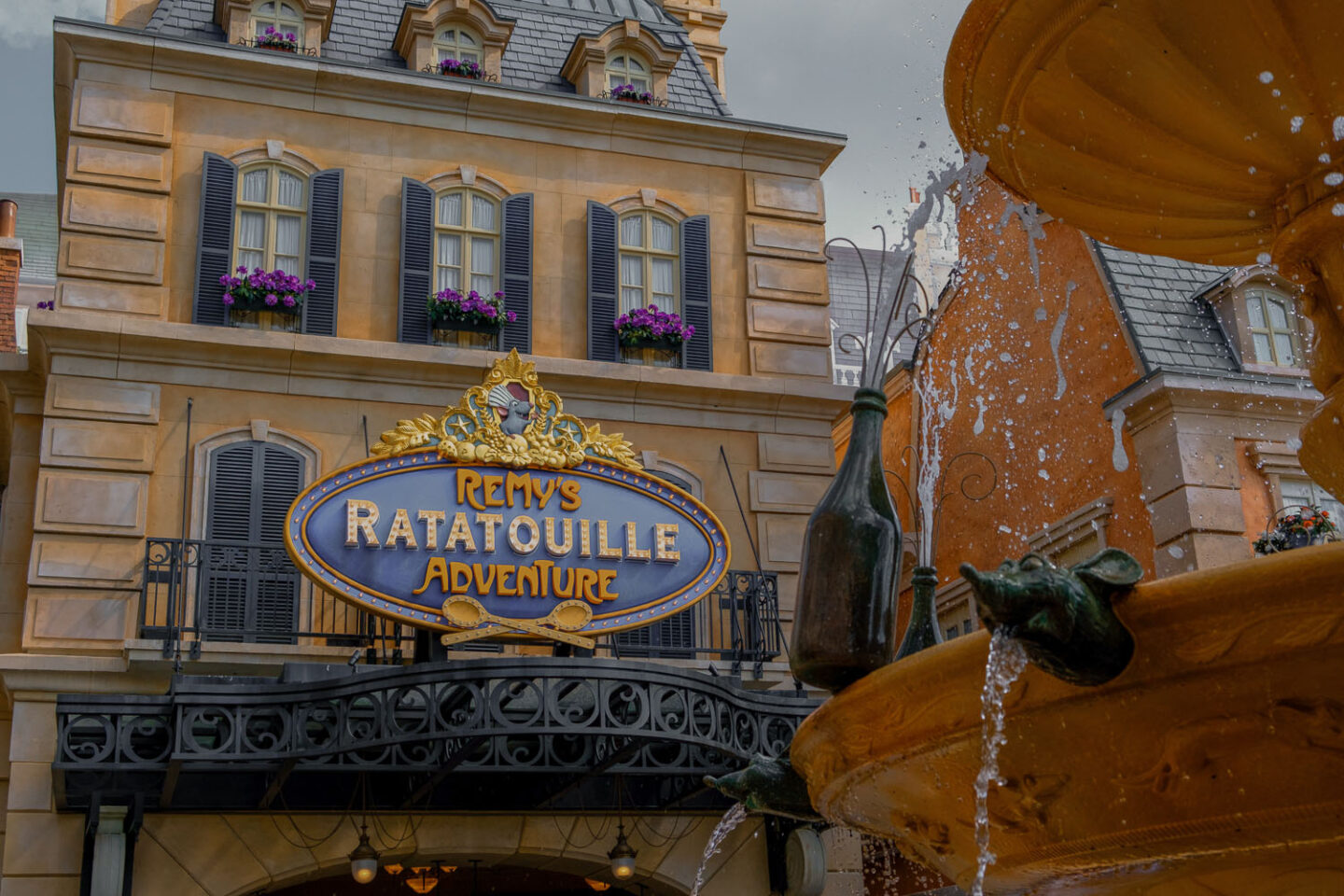 EPCOT ITINERARY: WHERE TO STAY
I stayed at B Resort & Spa in the Disney Springs area and it was perfect. The hotel was affordable, had a bus take you right to the parks, and our room was nice. It was within walking distance to Disney Springs which is what we did the following day after Epcot.
TRAVEL TIPS
get there early
share drinks if you are drinking around the world to save money and the drinks are strong
Plan your one day in Epcot in advance, tickets can sell out.
stay at a hotel near Disney Springs so that transportation to and from the park is effortless
Don't forget to bring a portable charger and sunscreen.
get the Disney World app for the park maps and ride wait times.
Are the fast passes worth it? Honestly, we were going to purchase these, and then after speaking with an employee at the park she said it would not be worth it for us. However, if you are visiting on a weekend, it might be worth it.
Stay until closing for Harmonious; this is Epcot's nighttime firework show in the World Showcase Lagoon. Pick up a glass of wine and enjoy the fireworks!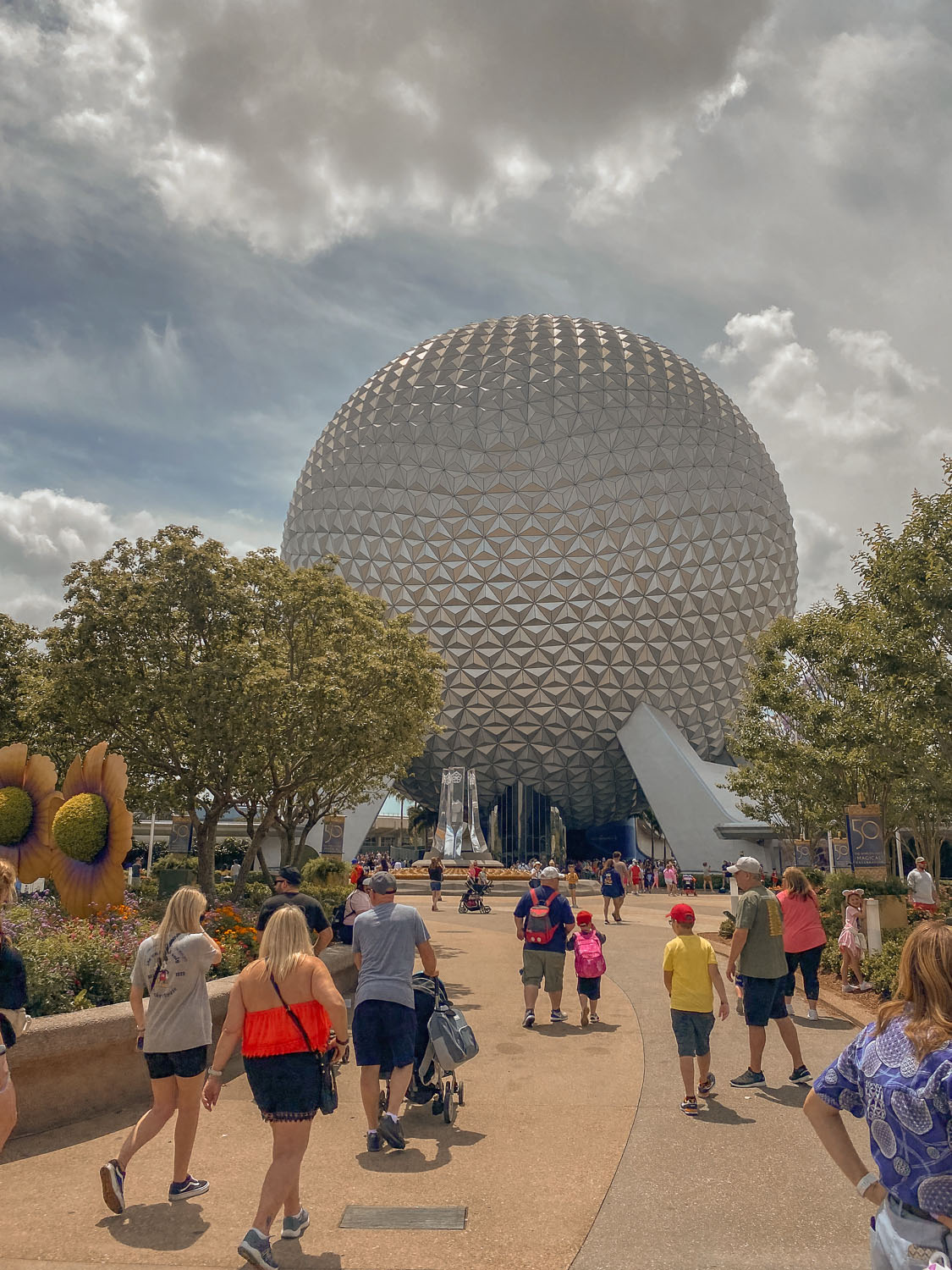 EPCOT PACKING LIST
EPCOT ITINERARY: FINAL THOUGHTS
When I was little I had been to Magic Kingdom and Animal Kingdom a few times, but not Epcot. So, finally getting to experience it and being of age to drink around the world was SO fun. I loved getting to see Disney's version of Italy, France, Mexico, and the rest of the World Showcase! Oh, and Soarin' was my favorite ride! It was seriously so cool. Anyways, I hope this Epcot itinerary was helpful and as always, if you have any questions, DM me on Instagram, comment below, or email me at sydabroad@gmail.com.
PIN IT!
RECOMMENDED TOURS IN ORLANDO
WANT TO SUPPORT?
I always appreciate it when friends and family reach out wanting to support Syd Abroad. If you'd like to support the blog, here are a few brands that I am affiliated with. All you do is click the links, and I will receive a small commission at no extra cost to you!