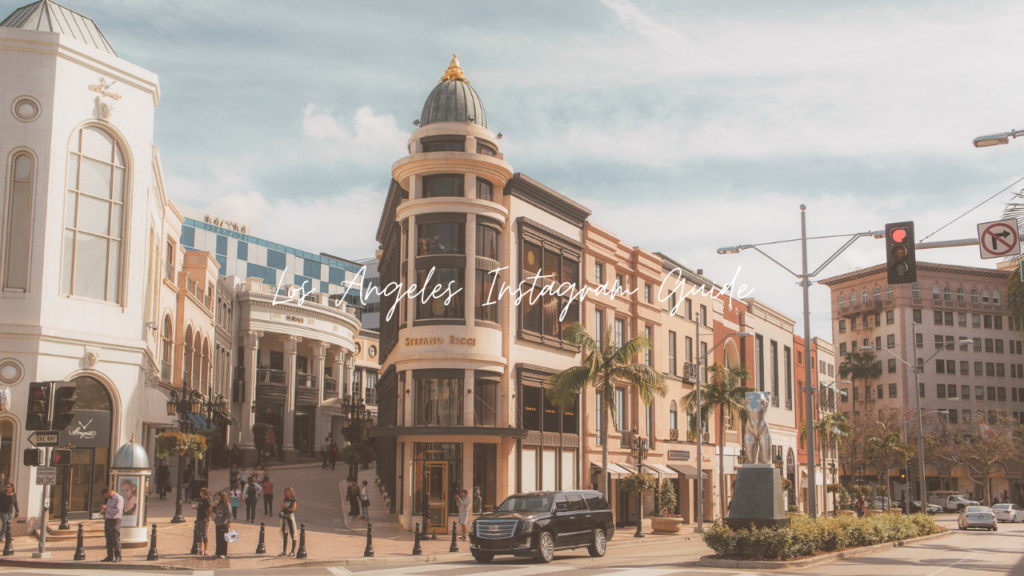 (Disclaimer: This post may contain affiliate links, which means we may receive a small commission at no extra cost to you.)
Los Angeles, California, there is truly no place like it! If you aren't familiar with the famous city of LA it's located in southern California and the place for all things film and television. Although some might think this city is overrated, I would disagree. I loved every second of my time in Los Angeles. In my opinion, it's worth the hype. Anyways, you can read all about the city in another blog, in this article, I'm going to be sharing the BEST Los Angeles Instagram spots. Or Los Angeles photo locations as some would call it.
I truly understand why Los Angeles is every photographer's dream. From the Hollywood sign and the unique spots around the city to the gorgeous beaches of Malibu and the fun boardwalk of Santa Monica, Los Angeles has it all!
During my sophomore year of college, some friends and I took the most spontaneous trip to LA and loved every minute of it. We really packed a lot into our long weekend here and it was well worth the 6-hour flight. Anyways, let's get into the best Los Angeles Instagram spots.
Disclosure: This article contains affiliate links.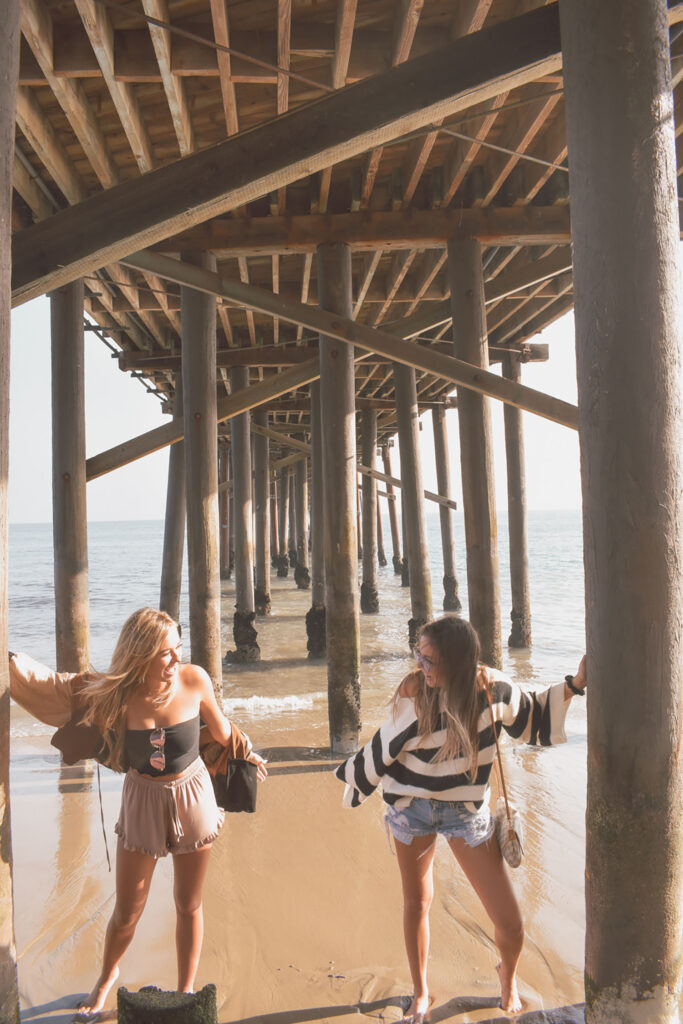 Find A Place To Stay In Los Angeles

If you need a place to stay in Los Angeles I recommend using Airbnb or Booking.com to find a reasonable deal. I stayed at an Airbnb and it was great. I have linked a map with places to stay below.
Click here for my go to travel resources
The Best Los Angeles Instagram Spots

1. The Broad Museum
The Broad is a contemporary art museum in downtown LA and it offers free general admission. This is a fun museum to check out and a great Los Angeles photo spot. Even the outside of the building is a work of art. I highly recommend visiting The Broad museum. It's also a great place to get out of the heat for a bit.
Where: 221 S Grand Ave, Los Angeles, CA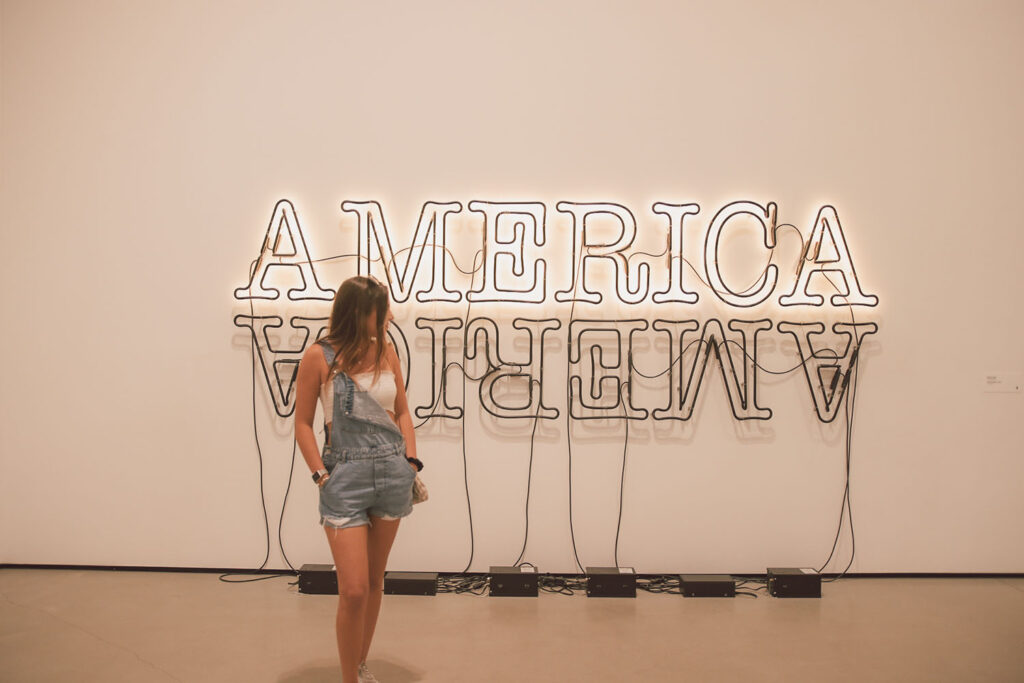 2. Melrose Avenue

Did you really visit Los Angeles if you didn't check out the well-known Melrose Avenue? Anyways, Melrose Avenue is a shopping, dining, and entertainment street in LA. It's a cool area to shop around and explore. There are also some great restaurants including, Gracias Madre, Catch, and Crossroads Kitchen. You will find photography spots all along this street including the famous pink wall, and the Paul Smith wall.
Where: Melrose Avenue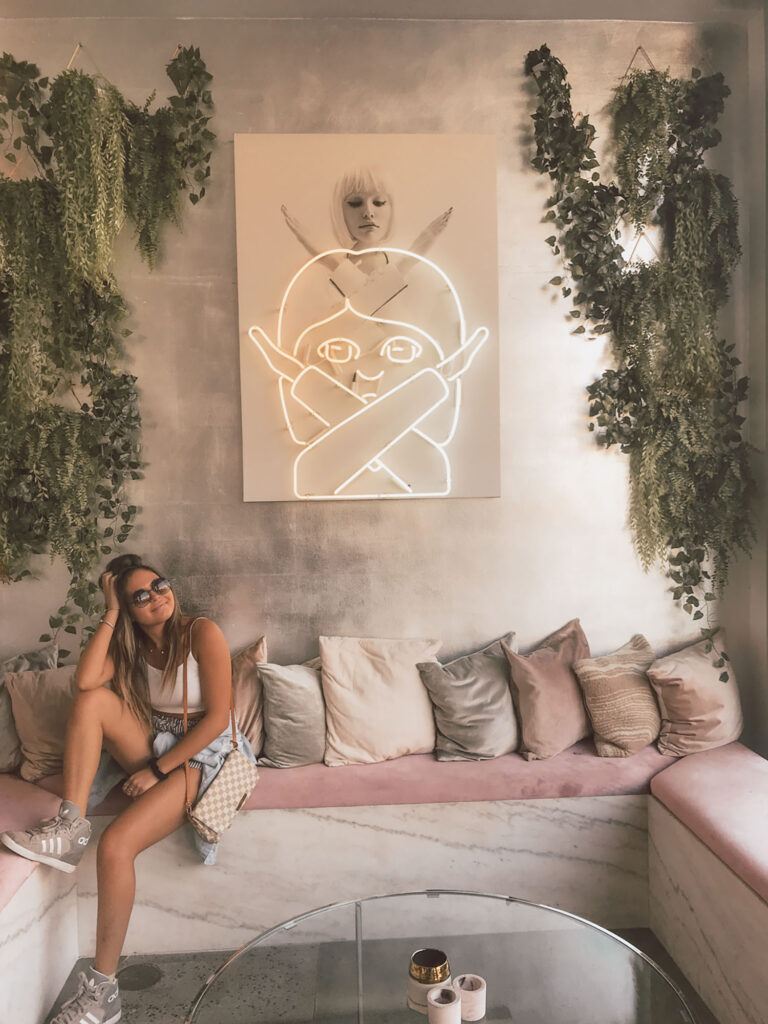 3. Santa Monica Pier

The Santa Monica Pier is a must. I loved walking around the boardwalk and taking in the view of the ocean. Oh, and it's also a great Los Angeles Instagram spot. While you're here, check out some of the fun rides that the boardwalk has to offer, eat some sweets, and enjoy people watching!
Where: 200 Santa Monica Pier, Santa Monica, CA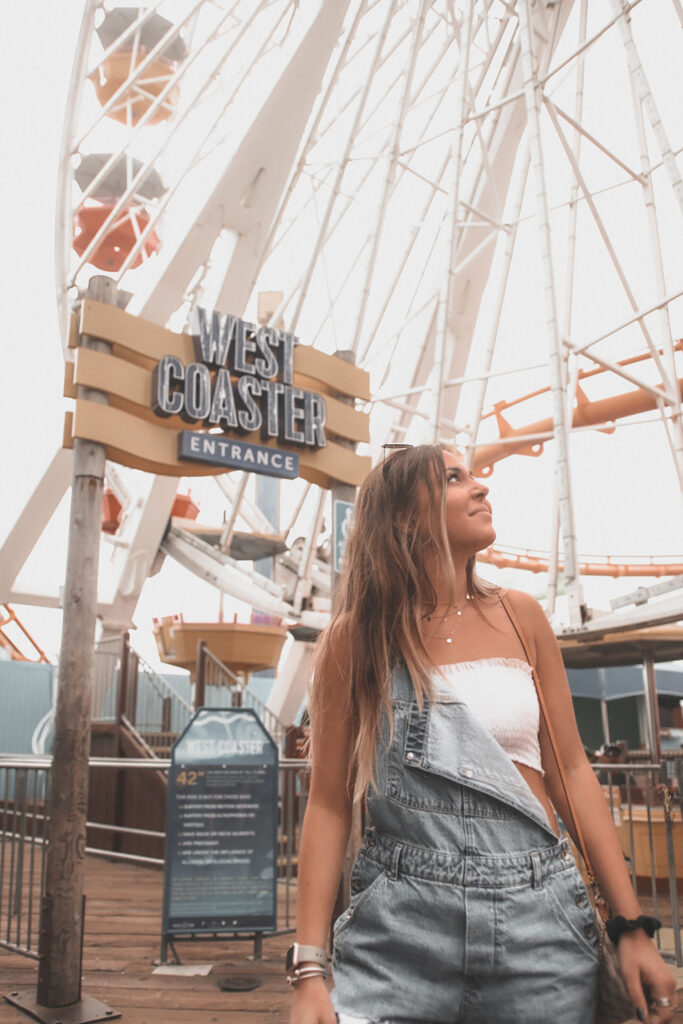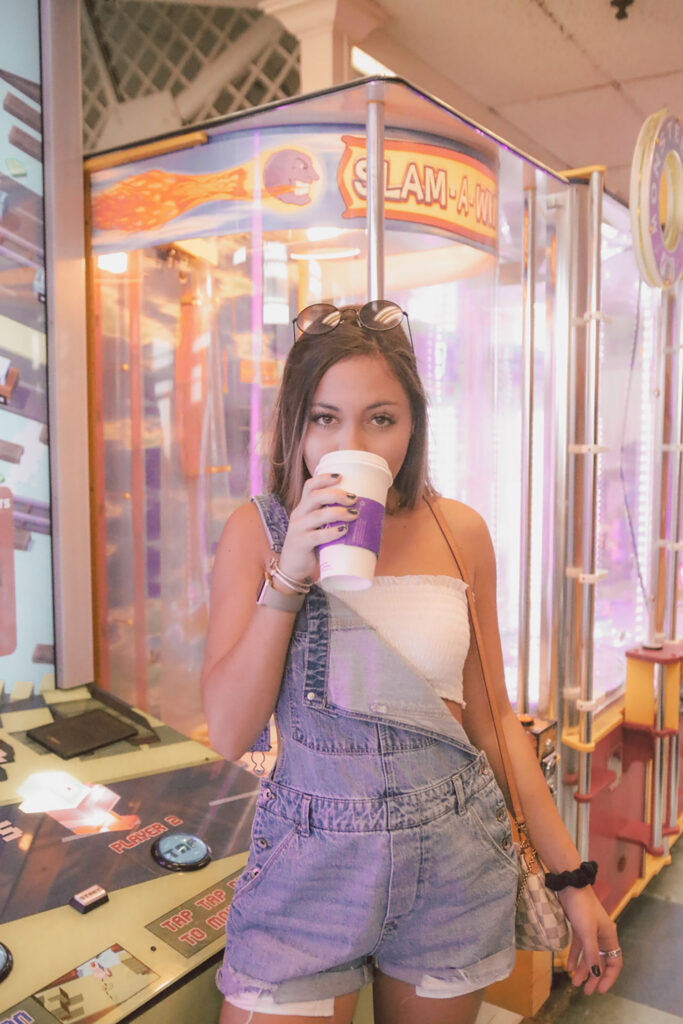 4. Venice Beach

This spot is such a vibe. Not only is it one of the best Los Angeles photo spots, but it's also a great place to relax on the beach or rent bikes. During my time in Venice Beach, my friends and I rented bikes for a couple of hours and we had a blast biking around Venice beach. This is a must to add to your Los Angeles bucket list.
Where: Abbot Kinney Blvd.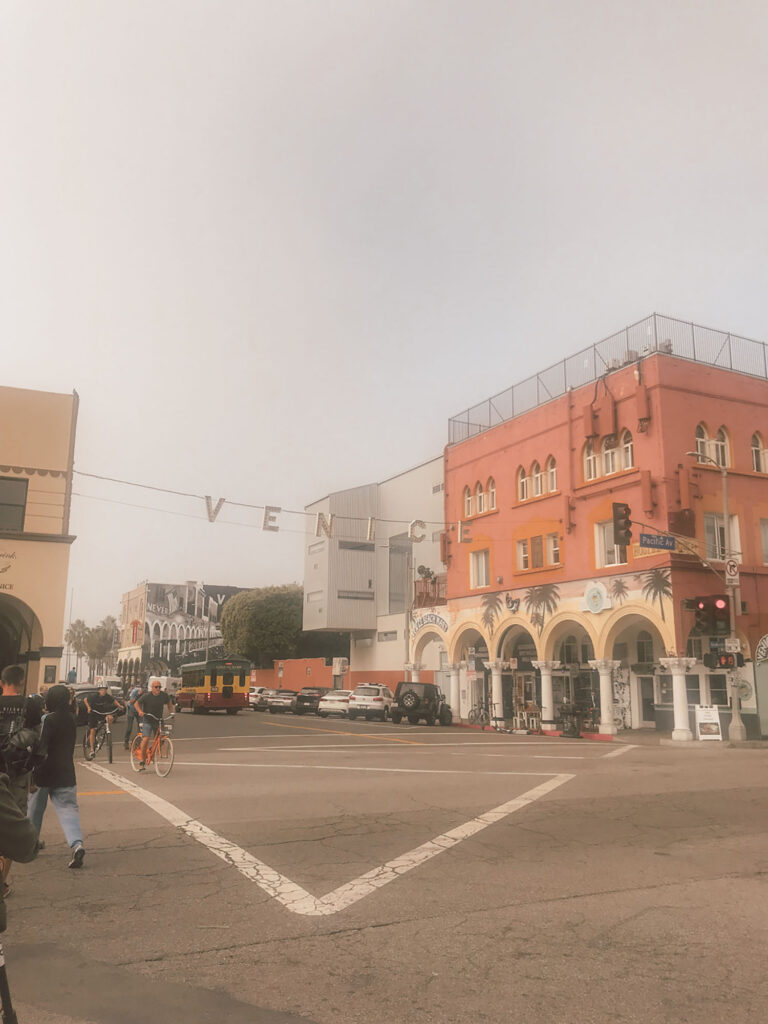 5. The Streets

Because why not? You will definitely find some unique areas just wandering around the city.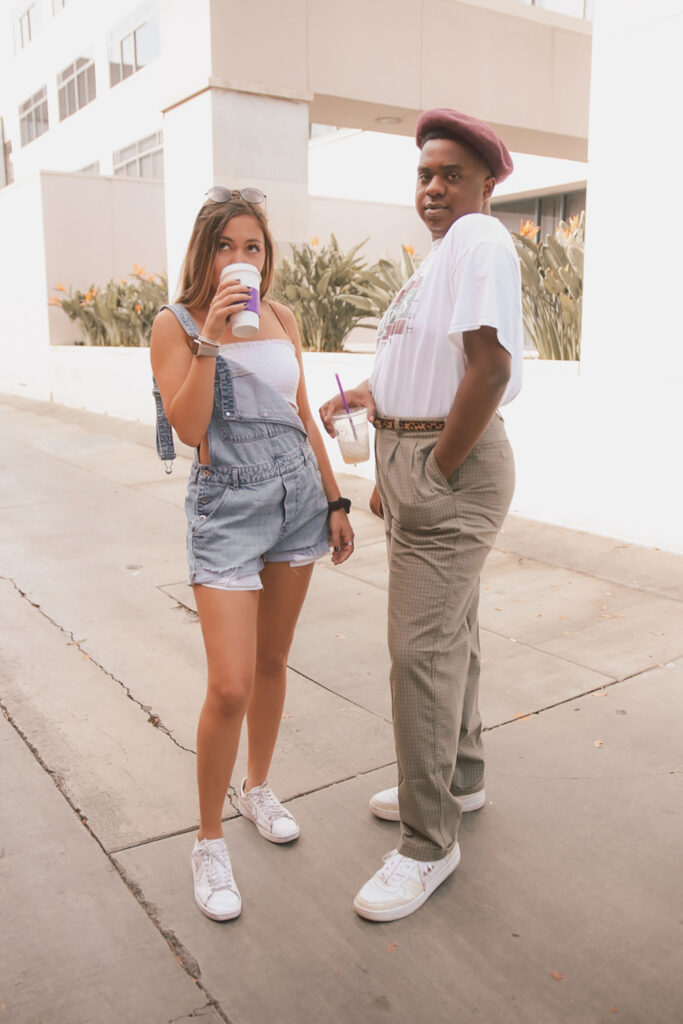 6. In-N-Out

Yes, I am talking about the burger place. In-N-Out might not be the first thing that comes to mind when you think of Los Angeles Instagram spots, but hey, it does make a fun photo! And you get to eat, hands down the best part. There are many locations all around Los Angeles.
Where: All over the city.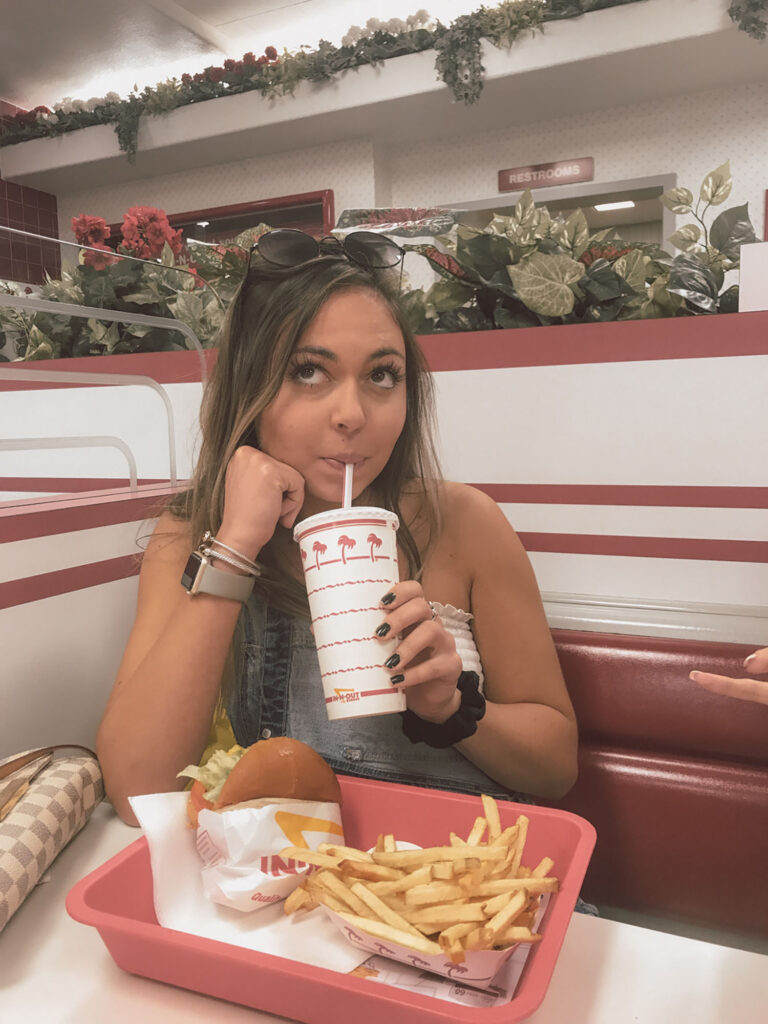 7. Lacma Lights

This is probably one of the most popular Los Angeles Instagram spots. Lacma lights, also known as, "Urban Light," is a public art installation built in 2008. Lacma Lights consists of restored street lamps from the 1920s and 1930s, it's a super unique spot to check out. This public art installation is also a free attraction.
Where: 5905, Wilshire Blvd, Los Angeles, CA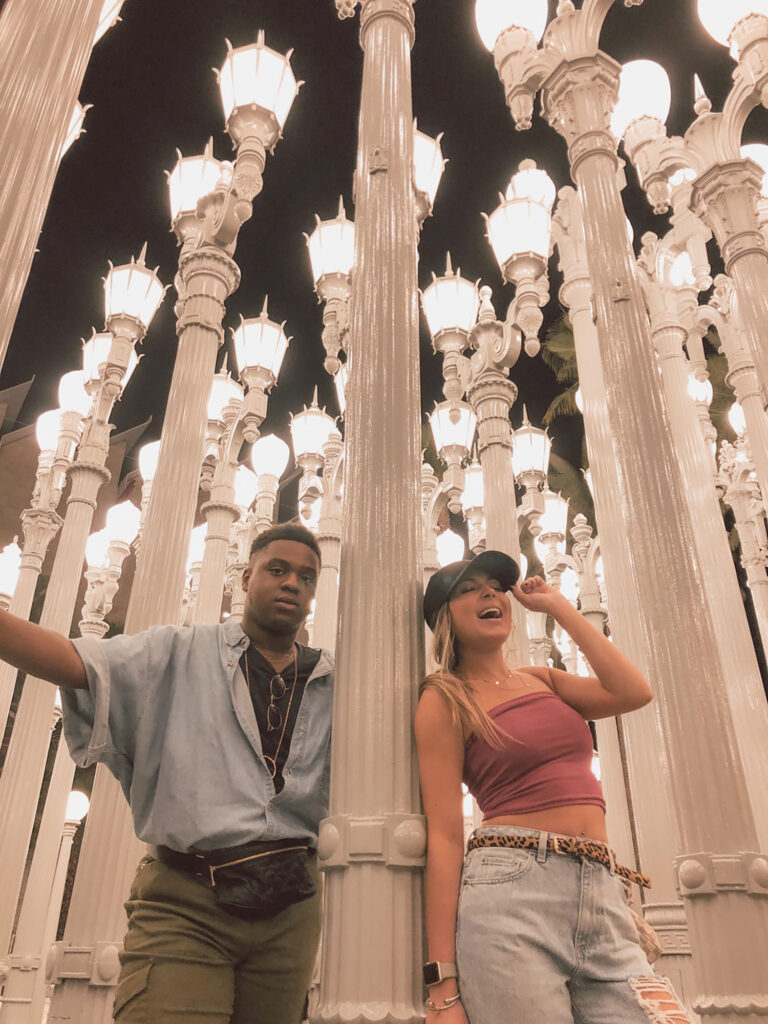 8. Malibu Farm

If you are staying in Los Angeles for a long period of time, I recommend spending an entire day in Malibu. I wish we got to explore more of this area when I was there, it's absolutely beautiful.
Malibu farm is by far one of the best Los Angeles Instagram spots, and it's a delicious restaurant! The restaurant is located on the pier with a gorgeous view of the ocean. Grab some yummy lunch, walk the pier, then relax on the beach. I promise nothing gets better than that.
Where: 23000 Pacific Coast Hwy, Malibu, CA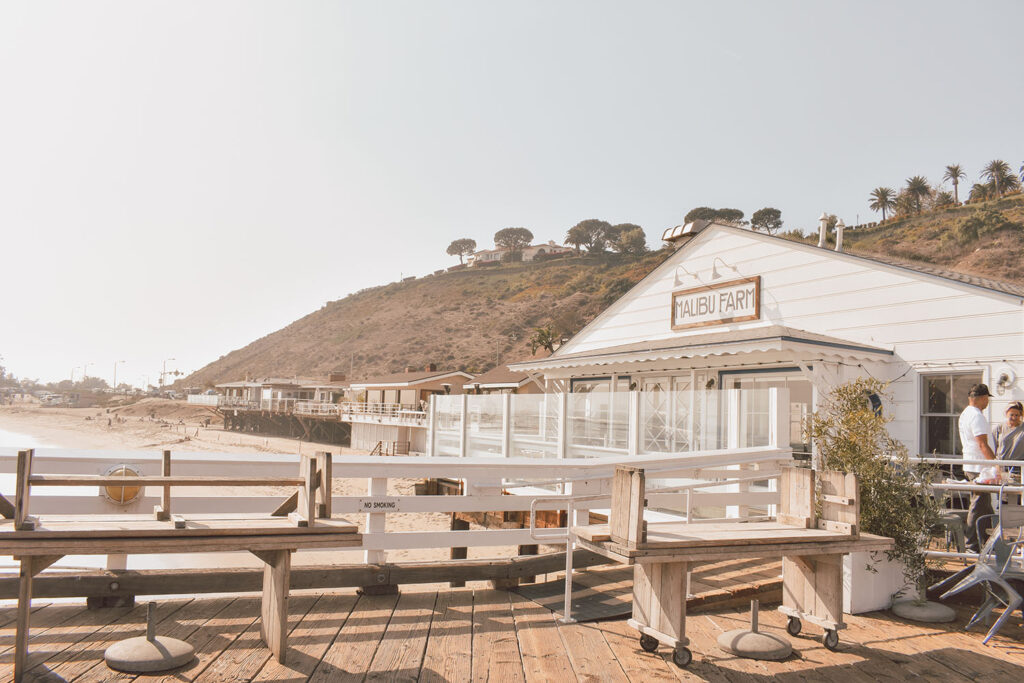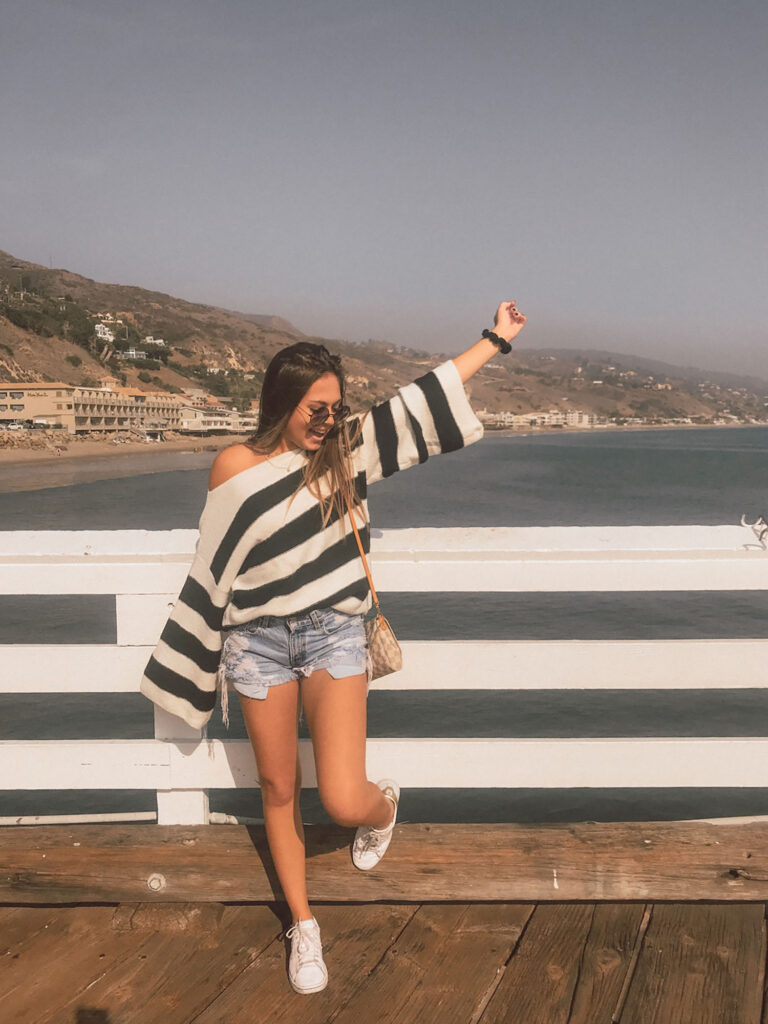 9. Rodeo Drive

For some boujee Instagram photos, head over to the famous Rodeo Drive. Rodeo Drive is a shopping district in Beverly Hills known for its high-end stores. Most definitely out of my price range, but I have to say it was a fun place to window shop and walk around!
Where: Rodeo Drive
10. The Griffith Observatory

The Griffith Observatory is one of Los Angeles's most popular attractions and has incredible views of the city! Unfortunately, I did not get to check out this spot when I visited, but I highly recommend visiting if you have time. The views look amazing.
Where: 2800 E Observatory Rd, Los Angeles, CA
11. The Beverly Hills Hotel

The Beverly Hills hotel is a great Los Angeles photography spot. The building's fun colors make it the perfect place for an Instagram photo.
Where: 9641 Sunset Blvd, Beverly Hills, CA
12. The Famous Hollywood Sign

This Instagram guide wouldn't be complete without including the iconic Hollywood sign. The Hollywood sign is pretty far away and harder to get to than most people think. However, there are some spots you can find to get a nice view of the Hollywood sign. Truly a perfect Los Angeles photography spot.
For the best views of the Hollywood sign, head to Griffith Park.
Where: 4730 Crystal Springs Drive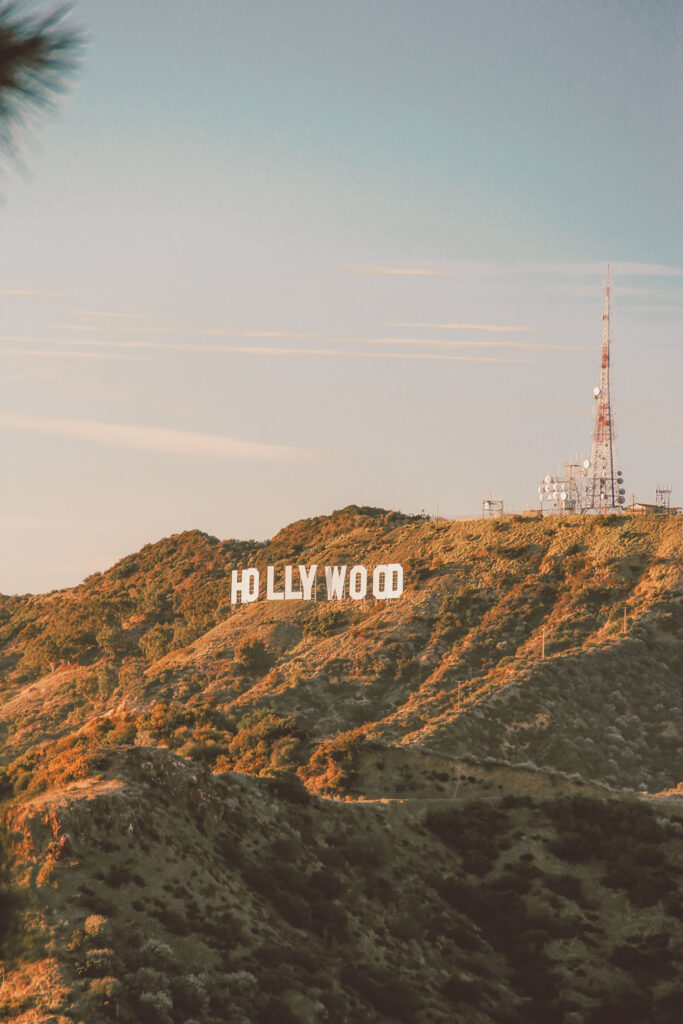 13. Street Art Around The City
Street art is another great Los Angeles photography spot! There are so many unique wall murals around LA. I have included a few popular ones in addition to their locations below.
Made in LA: 8025 Melrose Avenue
The Pink Wall: 8221 Melrose Avenue
The Rainbows Wall: 8050 Melrose Avenue
Venice Love Wall: 1239 Abbot Kinney Boulevard, Venice
Angel Wings Wall: 8401 W. 3rd Street
Polka Dot Wall: 608 Mateo Street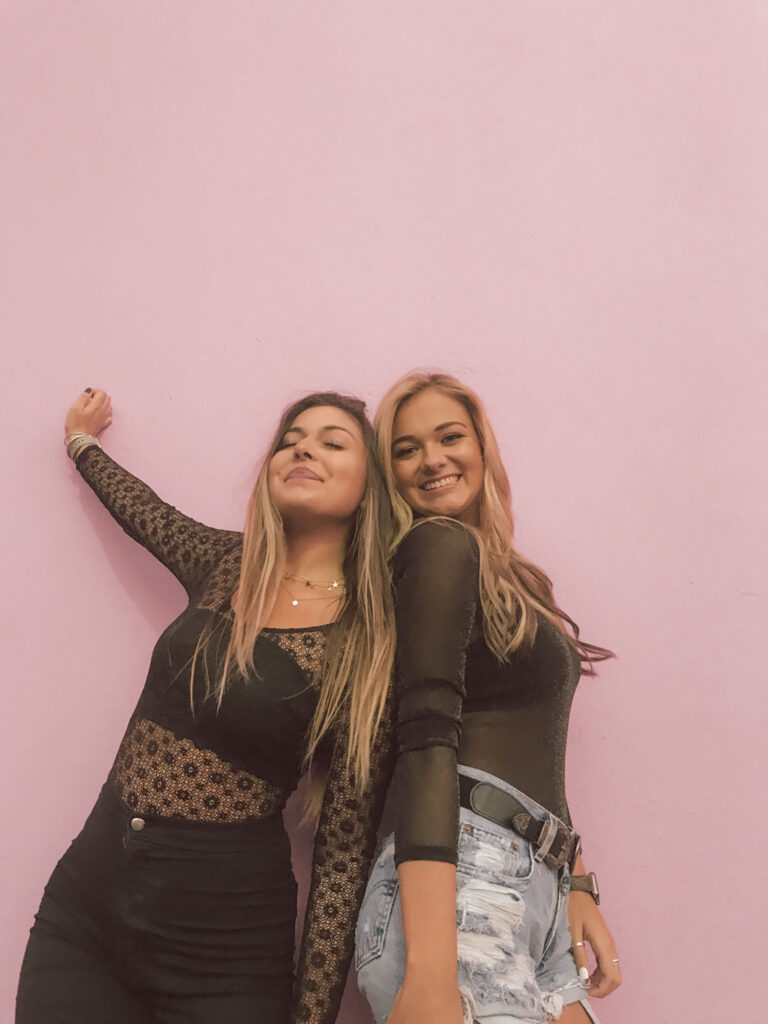 How To Get Around Los Angeles
Uber
Transporation was one of the more costly things during our trip. We primarily took Uber from place to place however, since LA is pretty spread out, the price can get a bit high. For this reason, I recommend traveling with friends so you can split the cost of Uber. This made it much more reasonable, and I loved exploring LA with my friends!
Motor Scooter
On the other hand, you can rent scooters in the street. This is a fun way to go a short distance. However, you won't want to travel too far by scooter.
Don't Forget To Pack
Fun Clothing: I have linked a few items below!
Shop My Style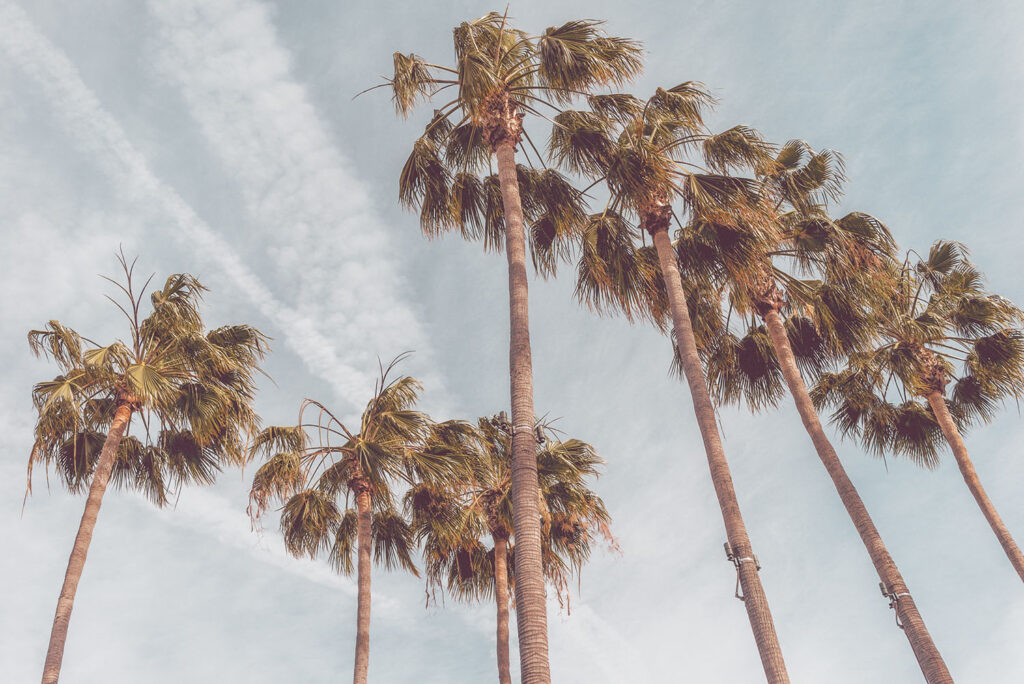 Final Thoughts On Los Angeles

So basically, yes, LA is the perfect place to get fun Instagram photos, but you will find that there is so much more than that! I really loved exploring different parts of the city and eating all the great food. If you have the chance to visit Los Angeles, California, you definitely should! I would love to go back one day.
xx Syd.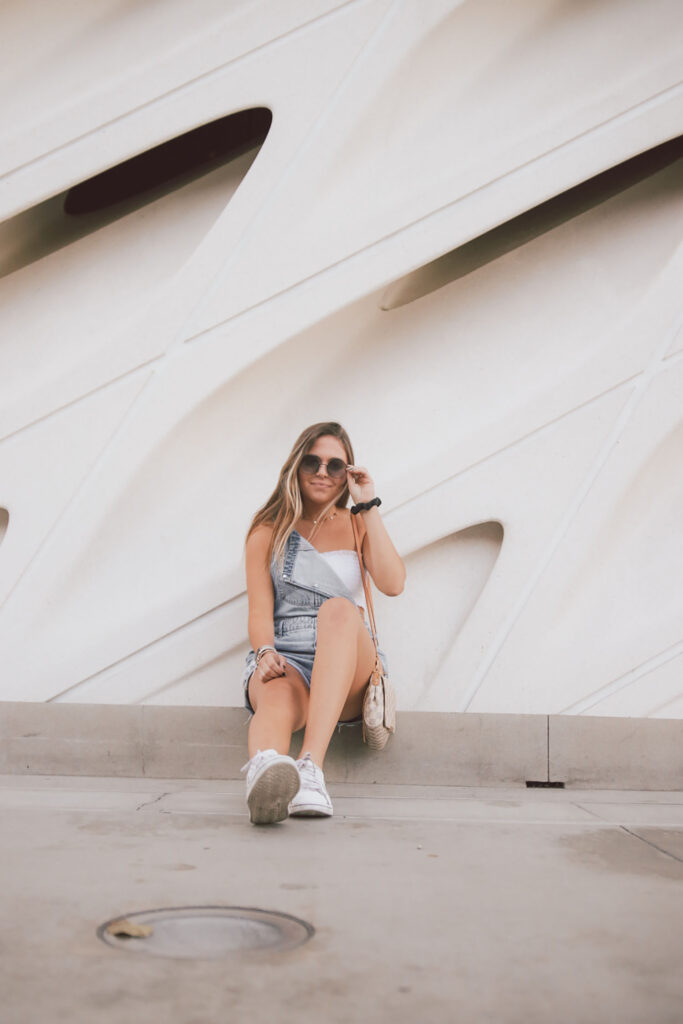 PIN IT!