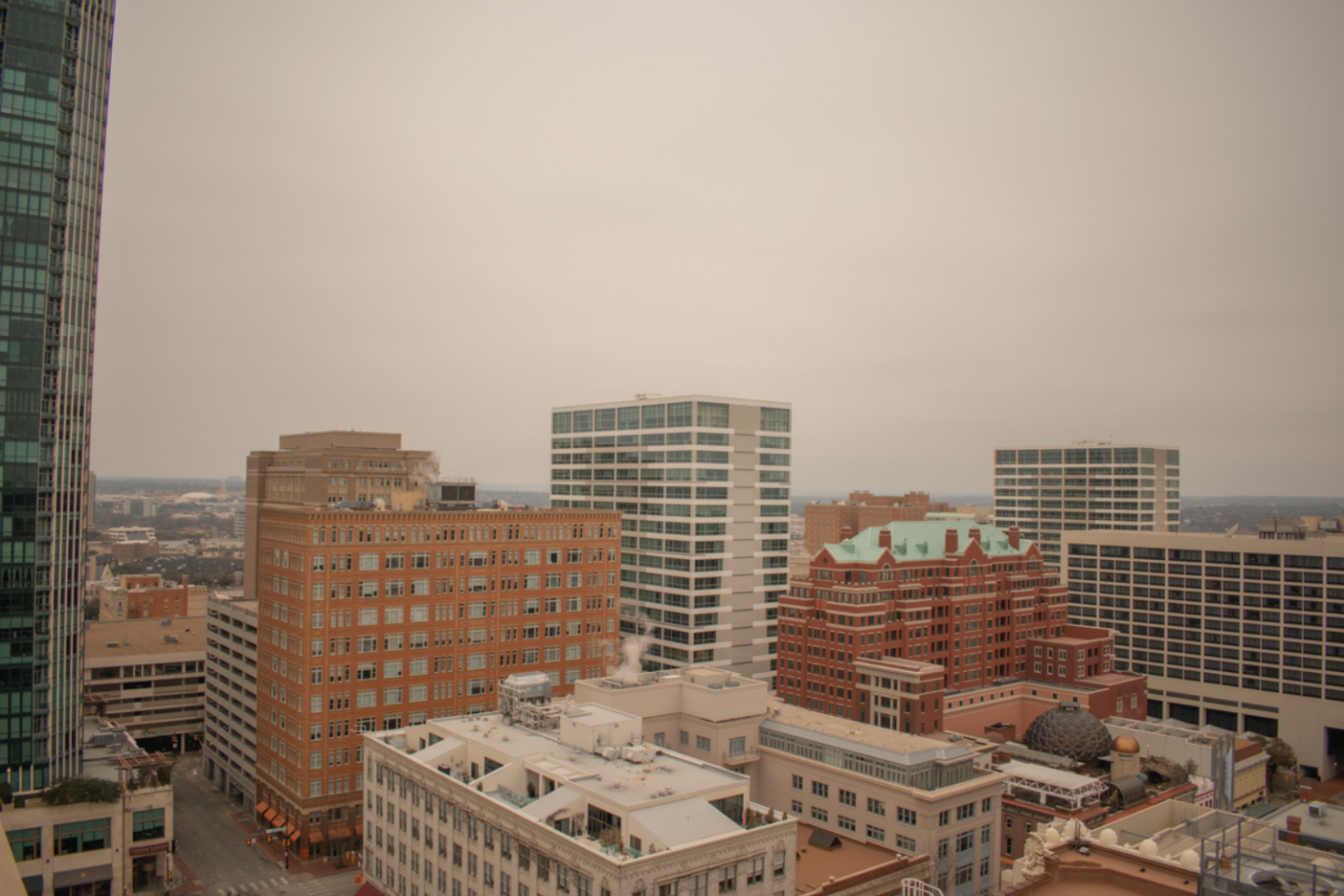 (Disclaimer: This post may contain affiliate links, which means we may receive a small commission at no extra cost to you.)

Looking for how to spend a weekend in Fort Worth, Texas? Then keep reading!
Welcome to Fort Worth! A Texas city located just 45 minutes outside of the bustling city of Dallas. Fort Worth is known for its western atmosphere, the iconic stockyards, and live country music. 
There is no shortage of things to do in Fort Worth. It's the perfect weekend trip and even a great day trip from Dallas. In this guide, I'll share all the best things to do in Fort Worth, where to eat, and drink, how to get around the city, and where to stay. Alright, let's get into this Fort Worth travel guide. 
This post is all about how to spend a weekend in Fort Worth, Texas.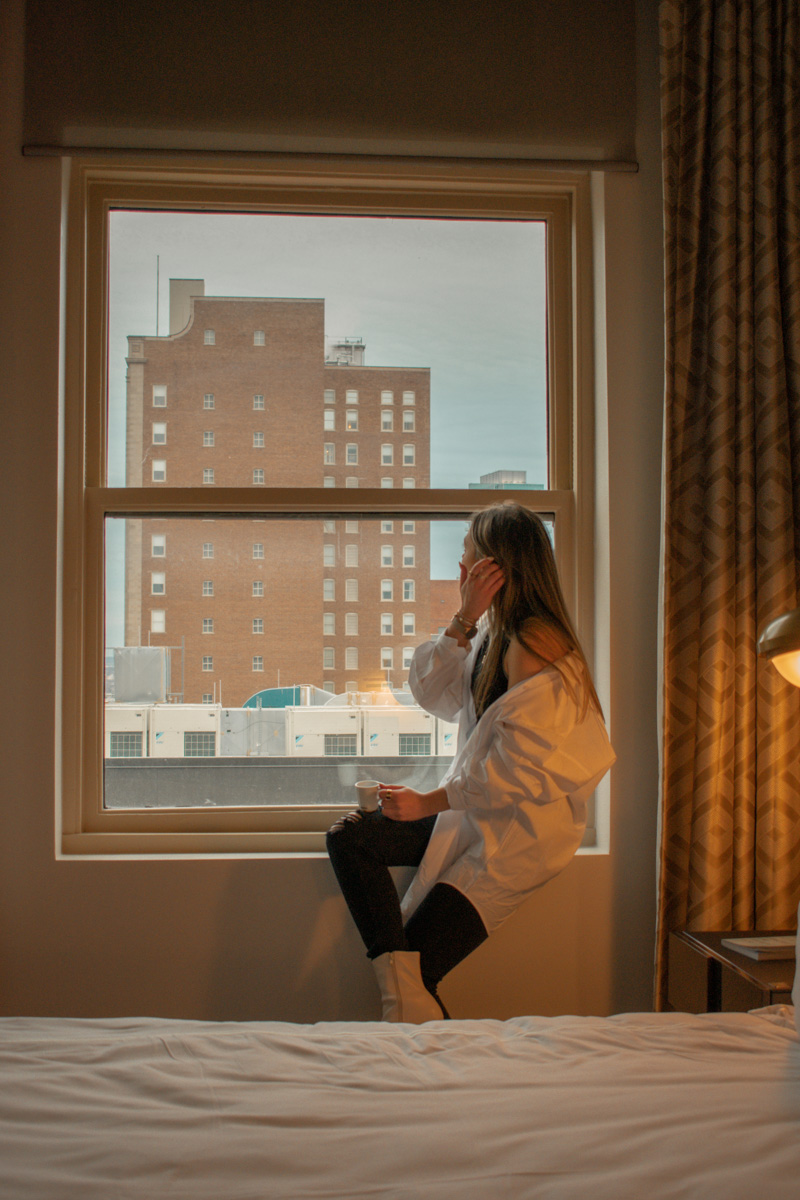 HOW TO GET TO FORT WORTH 
If you are flying, fly into the Dallas/Fort Worth International Airport (DFW) airport, and Fort Worth is about a 20-minute drive from the airport. 
If you are driving from Dallas, it's a pretty quick 45-minute drive from the city. And if you are coming from Austin, it's about a 3 hours drive to Fort Worth.  
 WHAT TO DO DURING YOUR WEEKEND IN FORT WORTH 
CONCERT AT BILLY BOB'S TEXAS
Billy Bob's is a massive concert hall with country music, a bull riding arena, and plenty of bars. They promote themselves as "The World's Largest Honky Tonk" and there is always something going on here. Check their website to see what concerts they might have during the weekend you visit. If there aren't any concerts, you can still visit for a fun night out!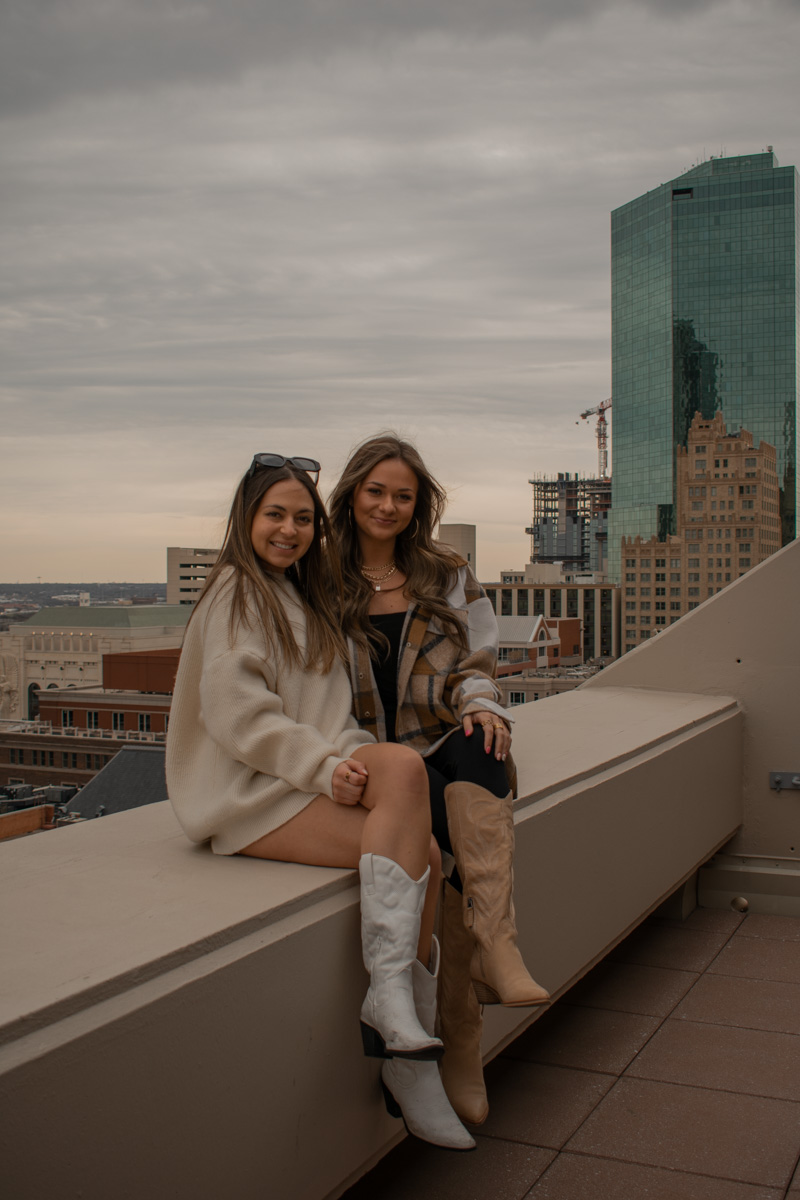 COCKTAILS AT HOTEL  DROVER
Hotel Drover is a luxury hotel located minutes away from the Fort Worth Stockyards. It's got such an eclectic western vibe and is a place you have to check out in Fort Worth. There's a hotel bar that serves all sorts of cocktails. Grab an espresso martini, they are so good! 
There are quite a few seating areas on the property. Enjoy your drinks here or grab a to-go cup and walk around the stockyards! Hotel Drover is such a beautiful place and they have a couple of shops in the main lobby. Take a few minutes to wander around the property.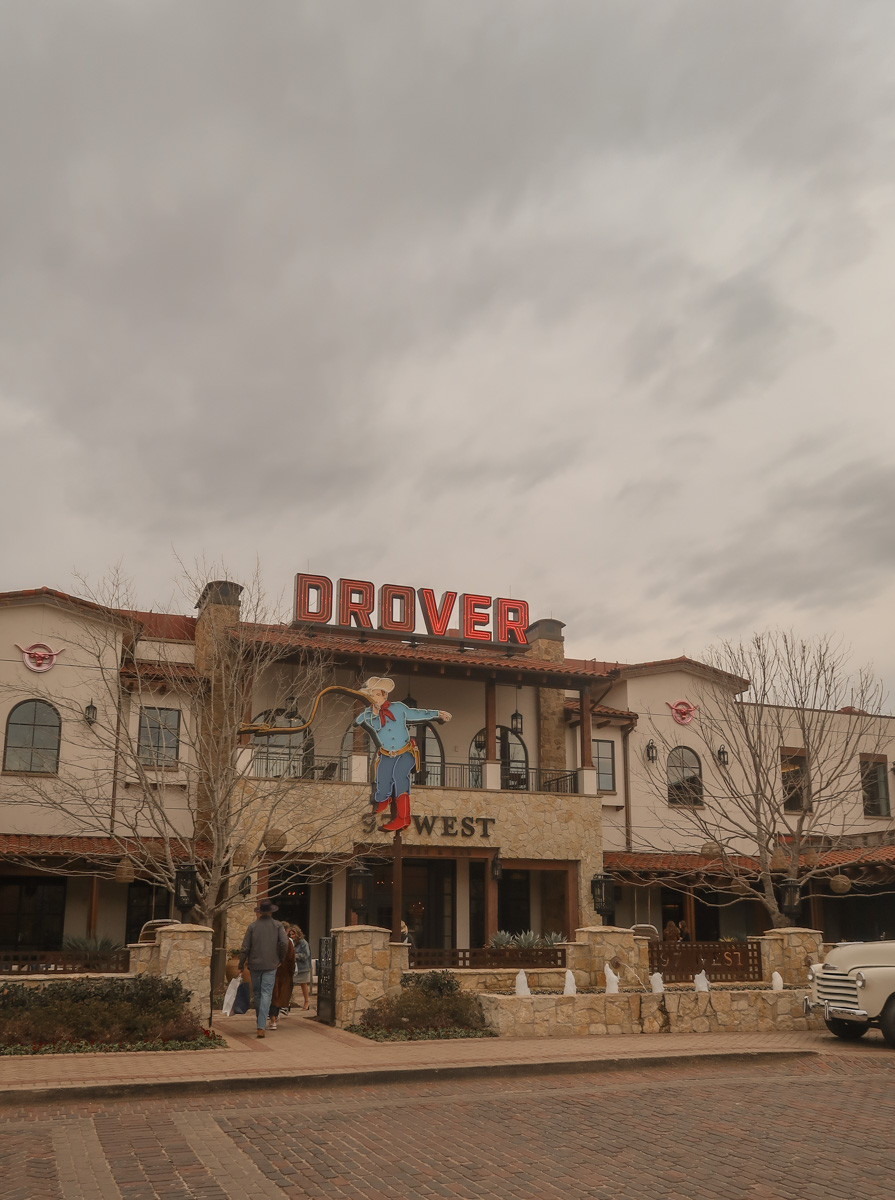 RELATED POST: THINGS TO DO IN DEEP ELLUM – HOW TO SPEND A DAY IN DALLAS
CUSTOM HATS AT FLEA STYLE 
If you are looking for a fun souvenir to remember your weekend in Fort Worth, check out the hat bar at Flea Style. Yes, a hat bar. They offer a huge variety of vintage and hand-made accessories for hats!
This is a pricy experience but it's a unique and fun thing to do! You can choose the color, get your hat fitted and add all the accessories you want. A very Texas souvenir. They do take walk-ins which from what I understand is what many people do. But you can make reservations on their website. 
Flea Style is such a cute boutique with so many other things as well. My friends and I got permanent bracelets and they were pretty affordable!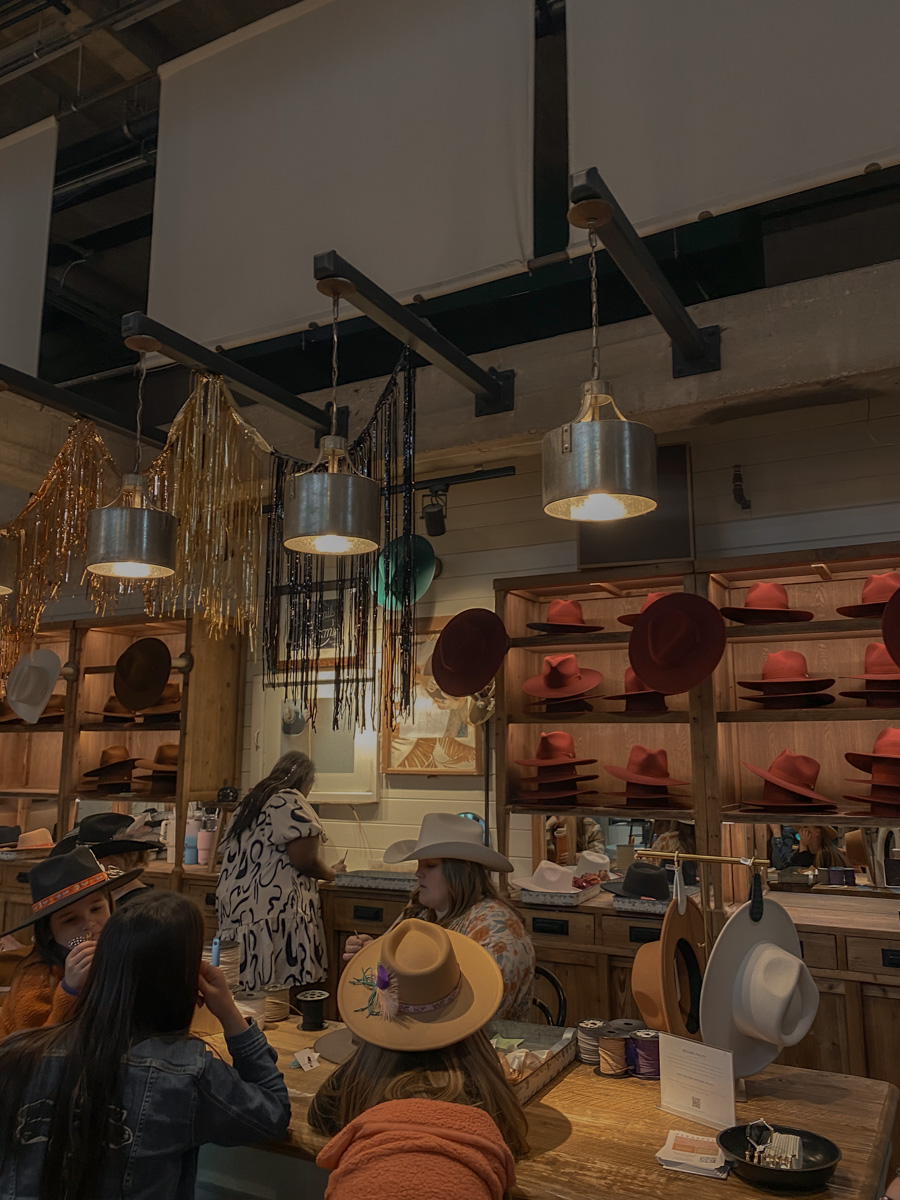 FORT WORTH STOCK SHOW & RODEO (IN JANUARY) 
Depending on the time of year you are visiting Fort Worth, get tickets to the Fort Worth Stock Show & Rodeo. Every year it typically starts near the beginning of January and goes through the beginning of February. It's the true western experience. 
You can see all the rodeo events like bull riding, bronc riding, roping, barrel racing, and more. Ticket information for next year's rodeo will be available closer to the summertime. 
THE FORT WORTH STOCKYARDS 
For the most authentic Texas experience – you can't miss the stockyards during your weekend in Fort Worth. The Fort Worth Stockyards is a historic district in Fort Worth. Here, you can eat, drink, shop, enjoy live music, and so much more. 
Every day, twice a day at 11:30 AM and 4:00 PM there is a cattle drive through the stockyards on East Exchange Avenue in front of the Livestock Exchange building. Here you can visit the stockyard museum, the petting coral, take the Grapevine vintage railroad, go horseback riding, and ride in a horse-drawn carriage. There are over 15 activities to do here at the stockyards! 
If you want to eat and drink your way through the Fort Worth Stockyards, there are over 41 bars and restaurants. It's nice because of the open container policy, making it easy to barhop your way through the stockyards. Oh and make sure to check out the shops while you're here. There are over 50 shops and boutiques with all kinds of fun things!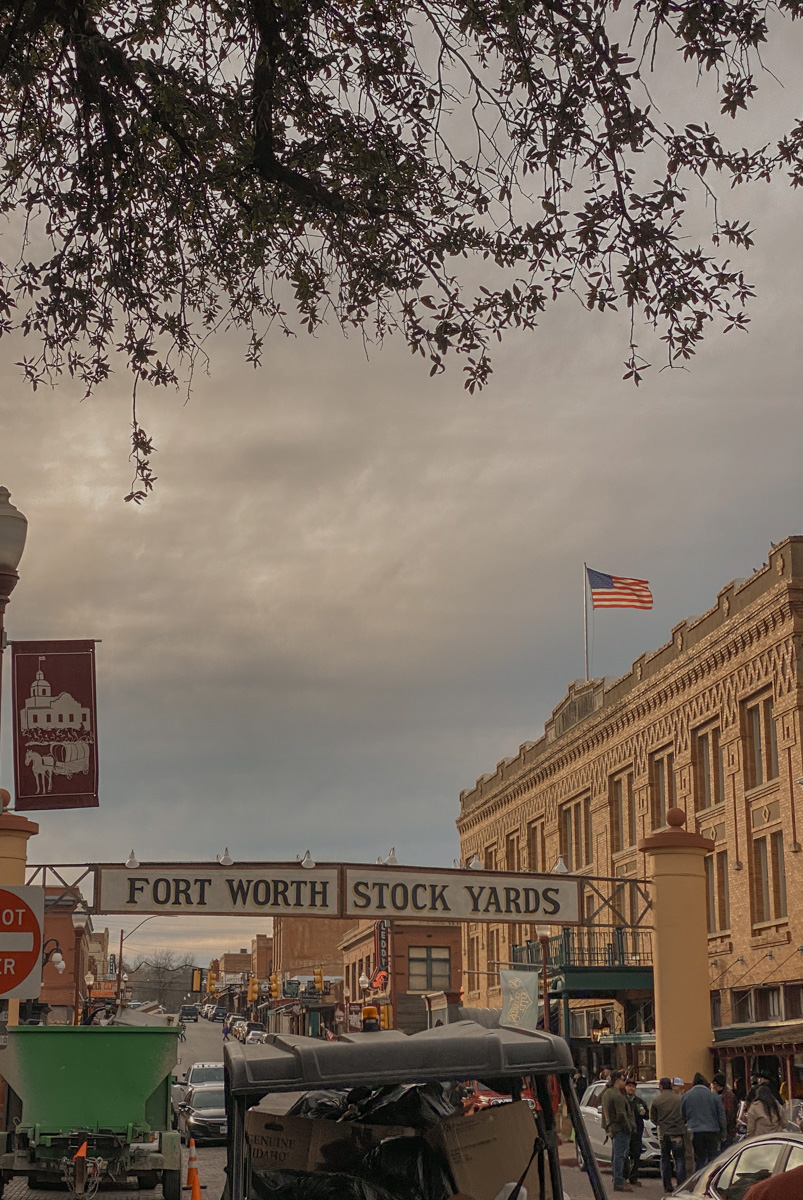 SUNDANCE SQUARE
Sundance Square in downtown Fort Worth is a very pedestrian-friendly district with restaurants, shopping, and sports bars. It's known as the entertainment hub of downtown Fort Worth with small venues where, at times, you find live music. It's a great place to start if you want to explore downtown Fort Worth on foot.  
Near Sundance Square, Fort Worth Water Gardens is a nice urban park to visit. If you are into unique architecture make sure to walk over to the Fort Worth Water Gardens.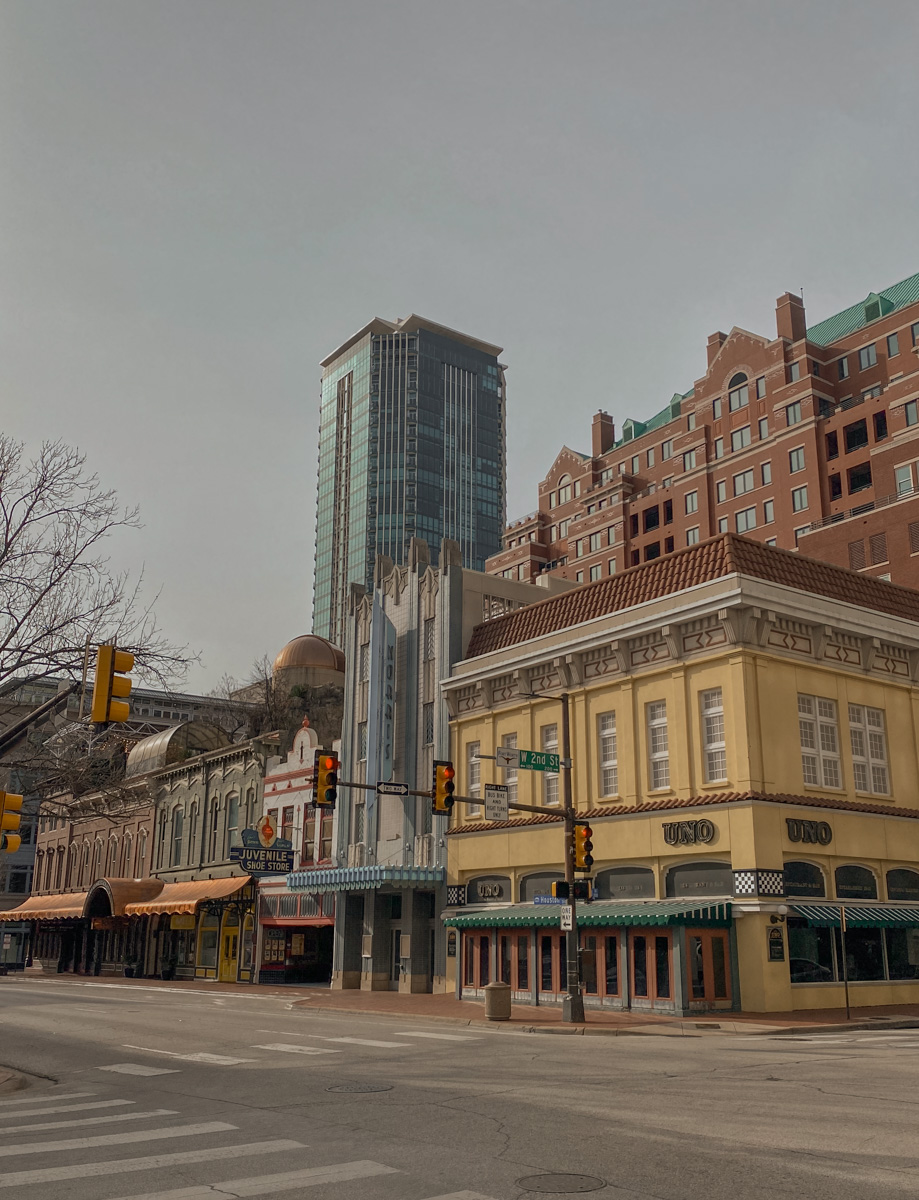 RELATED POST: HOW TO SPEND A DAY IN BISHOP ARTS IN DALLAS
ROOFTOP COCKTAILS 
There's really nothing like a good rooftop bar and lounge when you visit a new city. Here are a few great places to enjoy a cocktail and a view during your weekend in Fort Worth.
Ático Ft. Worth 
Lot 12 Rooftop Bar 
Branch & Bird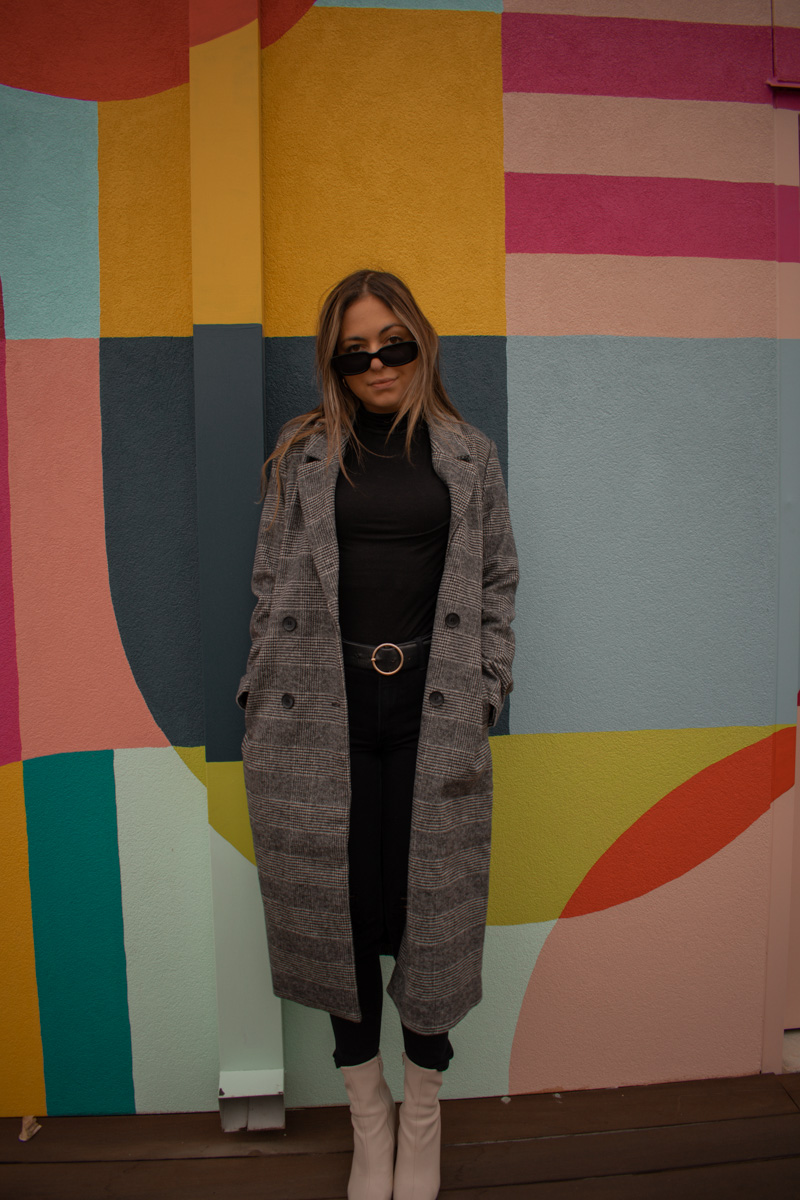 WHERE TO EAT IN FORT WORTH
There are plenty of great restaurants and cafes in Fort Worth. Here are a few of my favorites. 
CAFES IN FORT WORTH
Fort Worth Coffee Co.: Delicious coffee and a great spot to get some work done. They have accessible parking and a nice amount of space inside. 
Corrida Coffee: This is a small cafe located in the Worthington Renaissance Hotel. They carry La Colombe coffee (a fav) and have great small bites. Although it is a small space you can go right to the massive hotel lobby and grab a chair if you are looking to sit or work on your computer. 
Vaquero Coffee: This cafe had unique coffee flavors and small breakfast bites. I had a blueberry oat milk cold brew here and it was actually very good!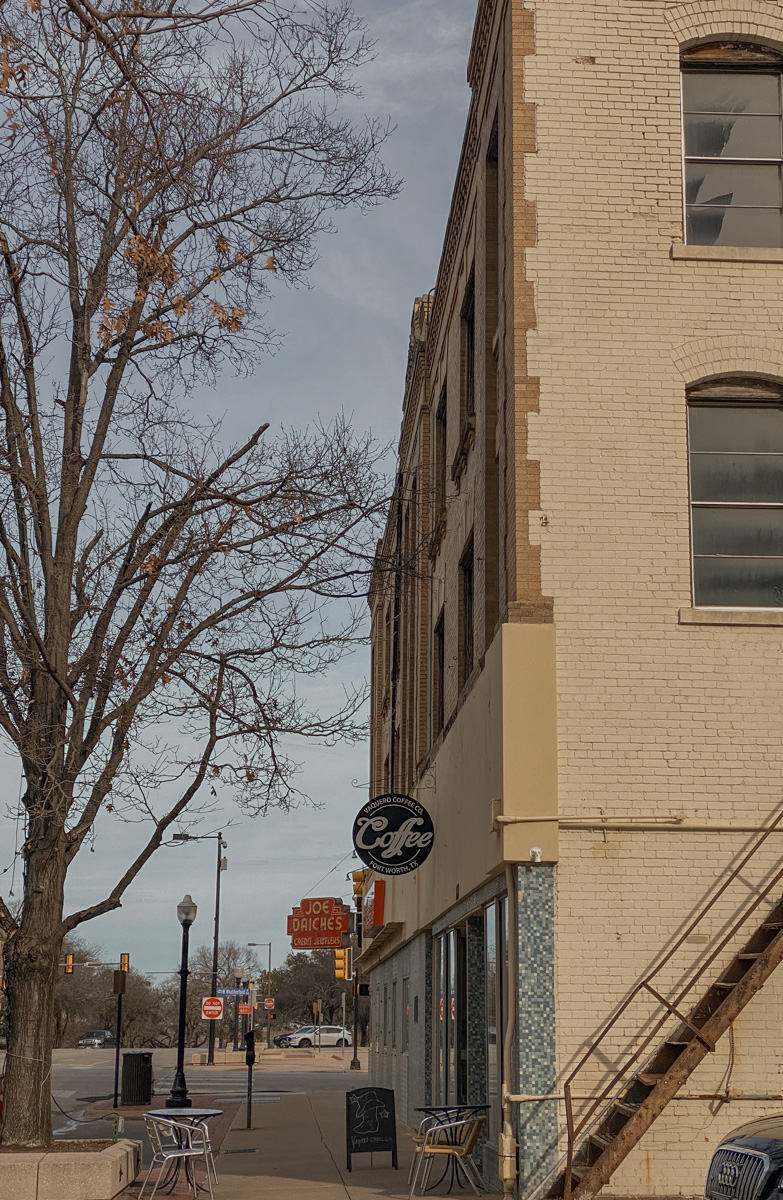 RESTAURANTS IN FORT WORTH
Coco Shrimp: this place is SO good. If you like shrimp you have to visit. It's a casual Hawaiian-inspired seafood restaurant that offers a variety of shrimp plates. They originally started on the North Shore of Oahu and now they have a spot in Fort Worth, Texas! It's so dang good. 
Maestro Tacos: Visit for tacos! This little joint was absolutely delicious and they also had great margaritas. I suggest the birria tacos, guac, and a spicy marg. 
Joe T. Garcia's: This has been a Fort Worth staple for YEARS. Since 1935. Head to Joe T. Garcia's for Mexican cuisine. 
Cattlemen's Steakhouse: A great dinner option and another Fort Worth staple since 1947.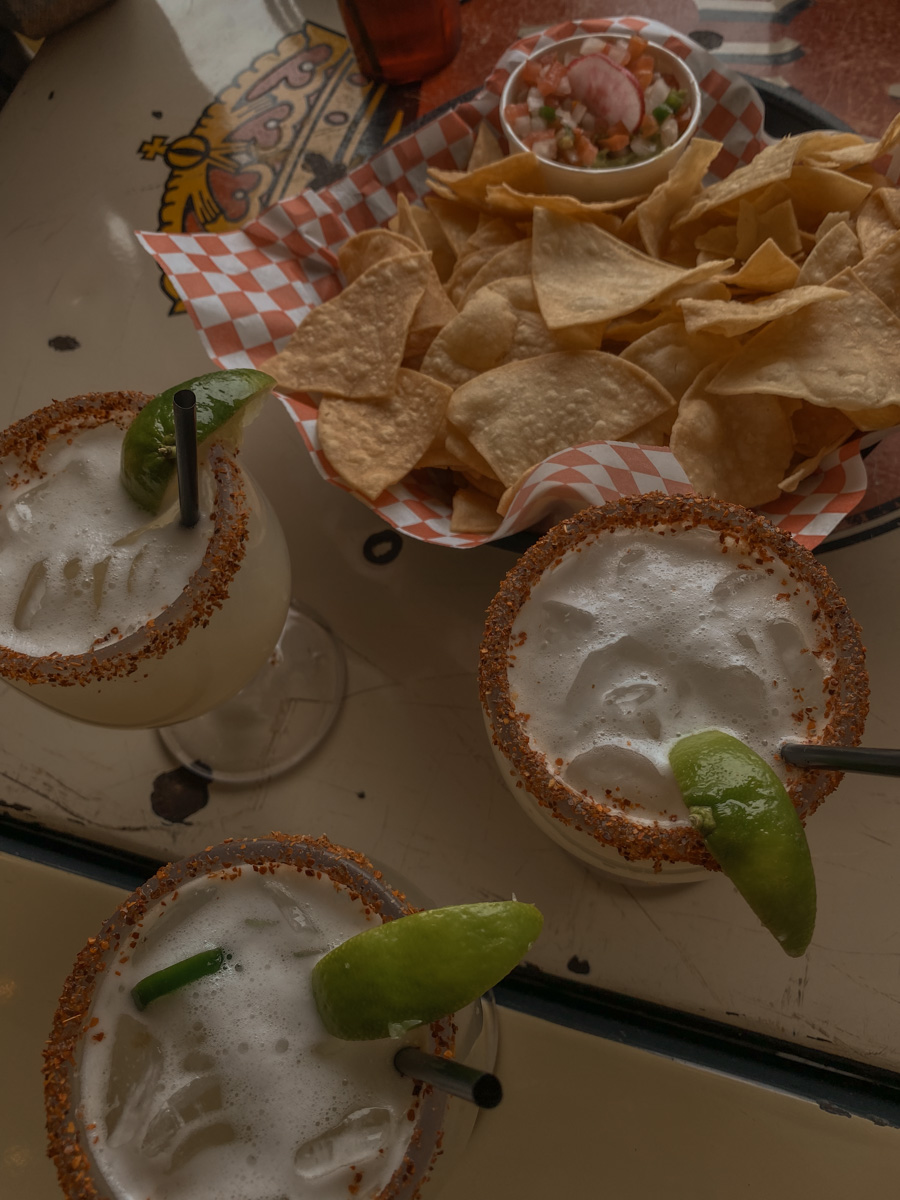 HOW TO GET AROUND
Fort Worth is a relatively small city compared to places like Dallas or Austin. Downtown is very walkable and a short drive away from the stockyards. Parking can be a pain during busy weekends so I think the best way to get around is by Uber. 
Ubers are affordable and you don't have to deal with parking. So I suggest taking an Uber or walking.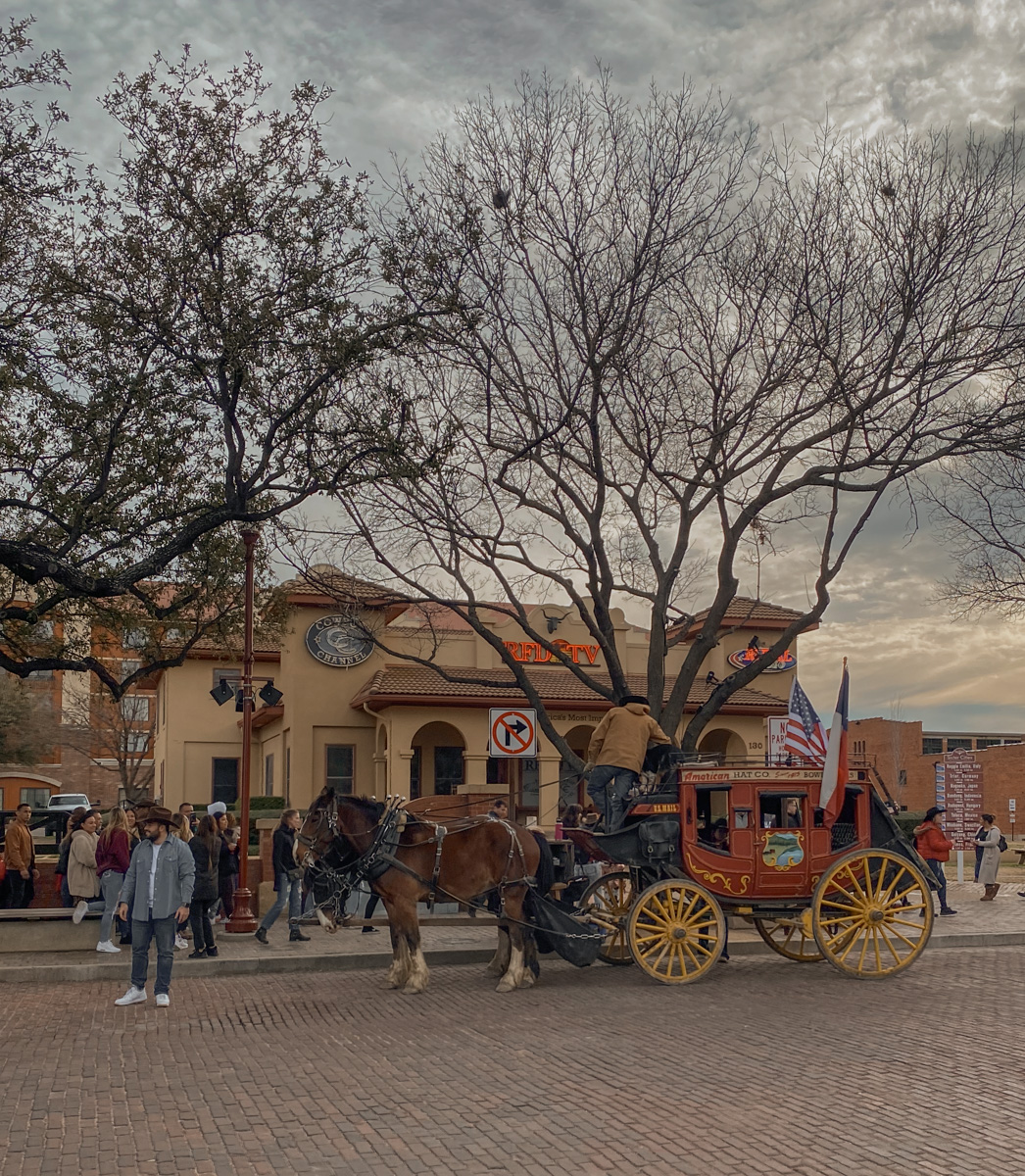 WHERE TO STAY IN FORT WORTH 
I have stayed at both the Sinclair Hotel and the Worthington Renaissance. You can read my hotel guides on these properties for more information but I do recommend them both.
They are both centrally located downtown and have so many great amenities. Hotel Drover is also a great place to stay but their rooms are pricy. If you do want to be within walking distance of the Fort Worth Stockyards, Hotel Drover might be the place for you. However, the Sinclair and Worthington Renaissance are just a couple miles drive away on Main Street.
Click here to book your stay at the Worthington Renaissance.
Click here to book your stay at the Sinclair Hotel.
Click here to book your stay at Hotel Drover.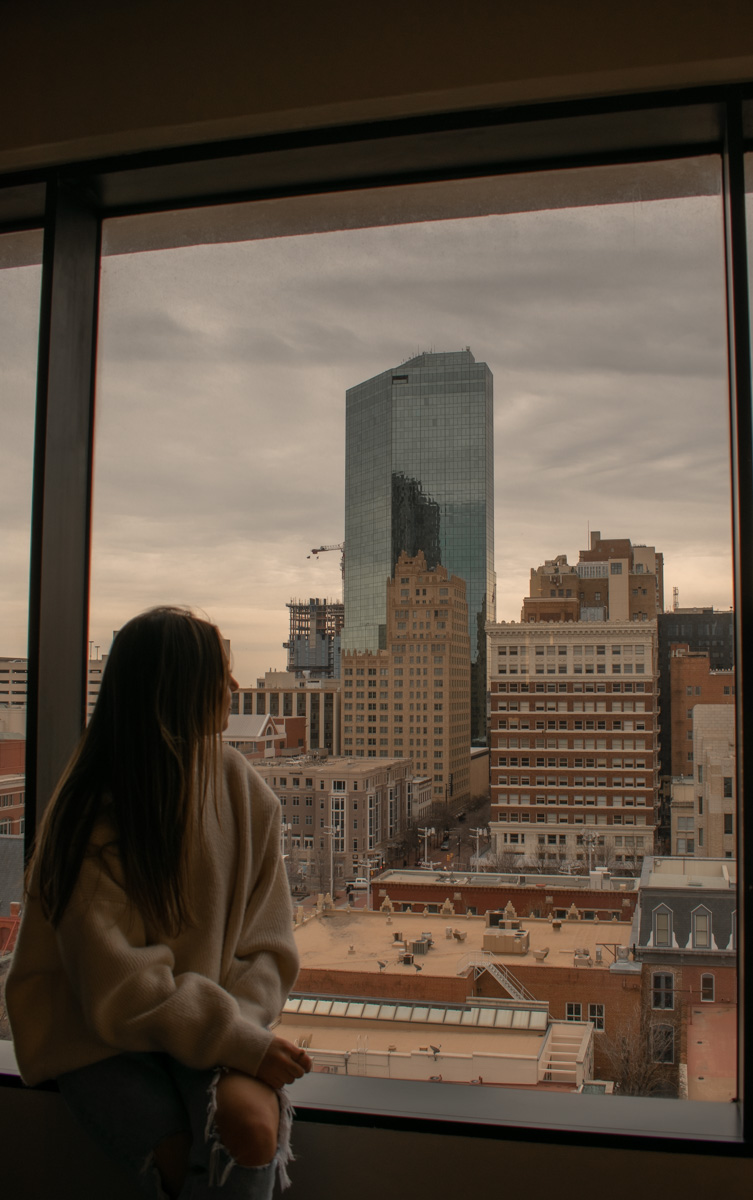 I hope you enjoyed this guide on how to spend a weekend in Fort Worth! For a true Texas experience, make sure to add Fort Worth to your Texas bucket list. If you have any questions, comment below, DM me on Instagram or email me at sydabroad@gmail.com. 
RECOMMENDED TOURS IN FORT WORTH
PIN IT!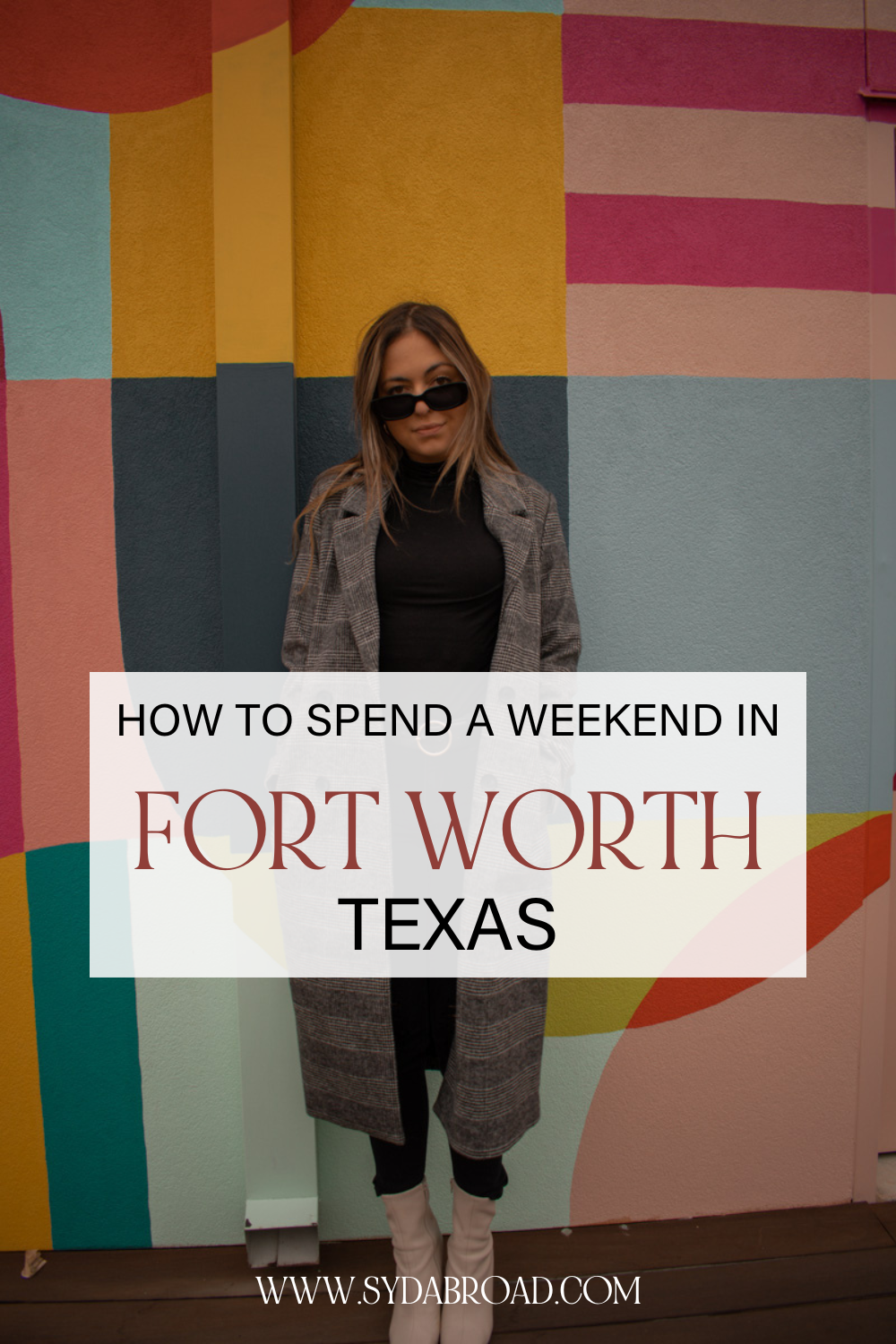 WANT TO SUPPORT?
I always appreciate it when friends and family reach out wanting to support Syd Abroad. If you'd like to support the blog, here are a few brands that I am affiliated with. All you do is click the links, and I will receive a small commission at no extra cost to you!