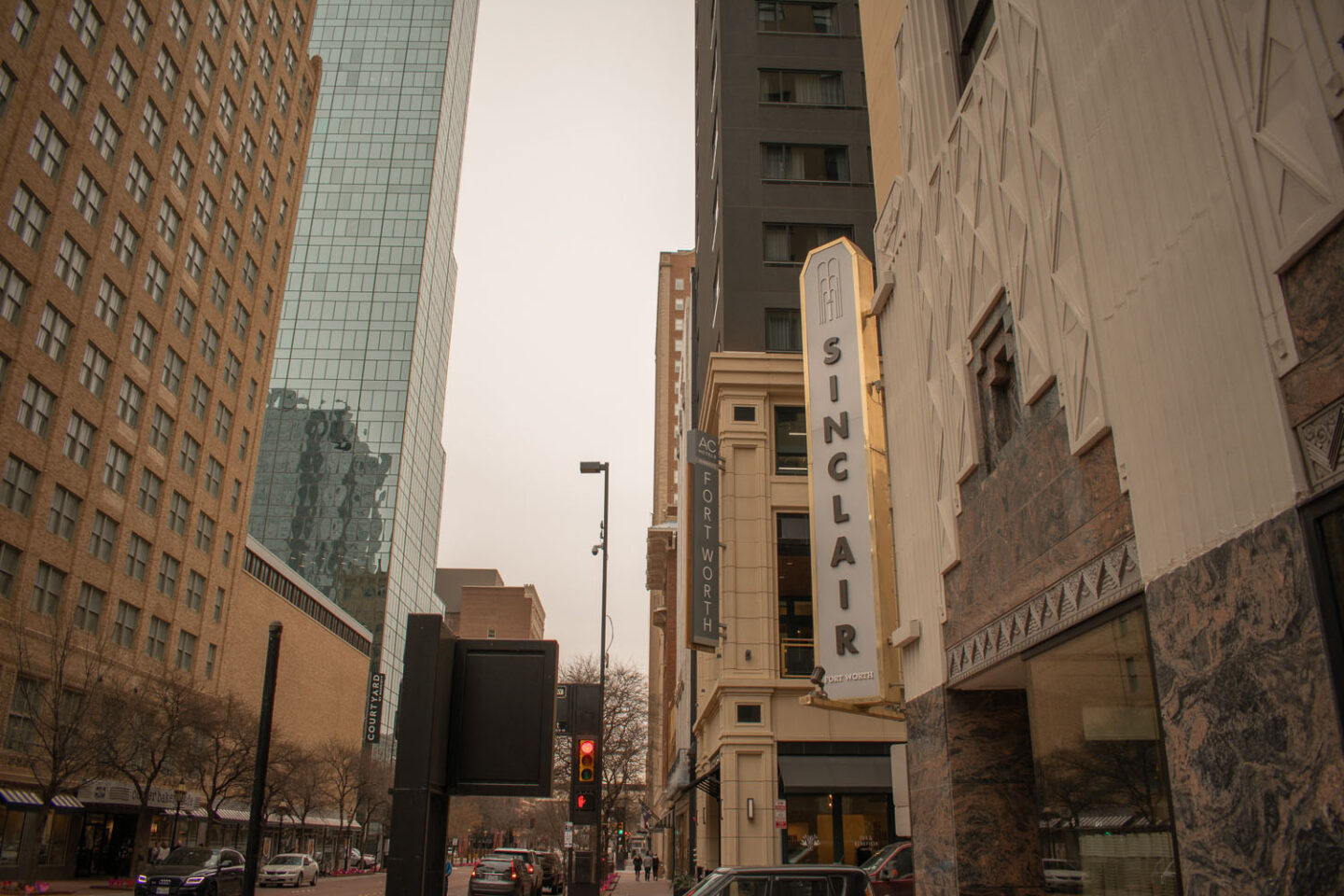 (Disclaimer: This post may contain affiliate links, which means we may receive a small commission at no extra cost to you.)
Fort Worth is a city known for its iconic stockyards, international art institutions, and livestock shows. It's actually one of the fastest-growing cities in the USA located just about a 40-minute drive from Dallas and a 3-hour drive from Austin. Fort Worth is truly the perfect weekend getaway. I recently had the chance to stay at The Sinclair Hotel, located right in downtown Fort Worth.
This post is all about the Sinclair Hotel in Fort Worth, Texas
The hotel is conveniently located close to all the fun. In this guide, I'm going to share my experience and honest opinion about Fort Worth's Sinclair Hotel. Thank you to The Sinclair Hotel for hosting my stay. As always all opinions are my own.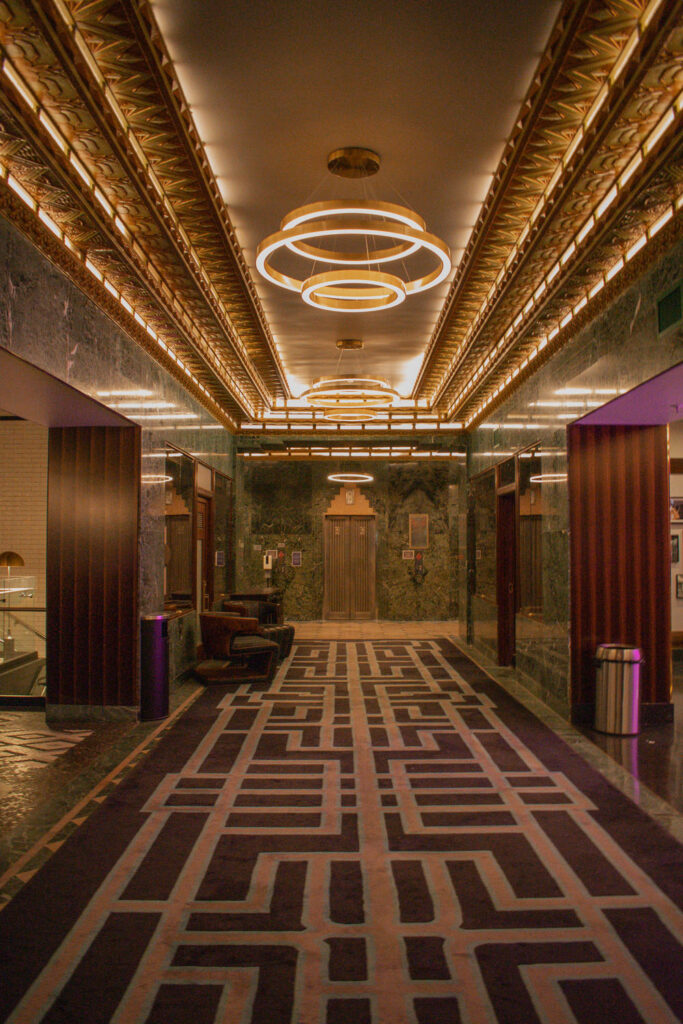 Disclosure: This article contains affiliate links.
THE SINCLAIR HOTEL LOCATION
Centrally located, this hotel couldn't be in a more perfect location. There are countless shops and restaurants located within walking distance of the hotel. That being said, parking is difficult. The Sinclair offers a valet, which is very convenient so keep this in mind when visiting.
Once I arrived, I checked in to my beautiful room with an exquisite view of Fort Worth, Texas. The linens were nice and the space was clean. I was also happy to see a desk so I could finish up some work before going out to explore Fort Worth.
Although it was pretty dang cold when I visited, I wandered around the city then decided to go pick up dinner at Coco Shrimp, an incredible Hawaiian restaurant located just about a mile from The Sinclair Hotel.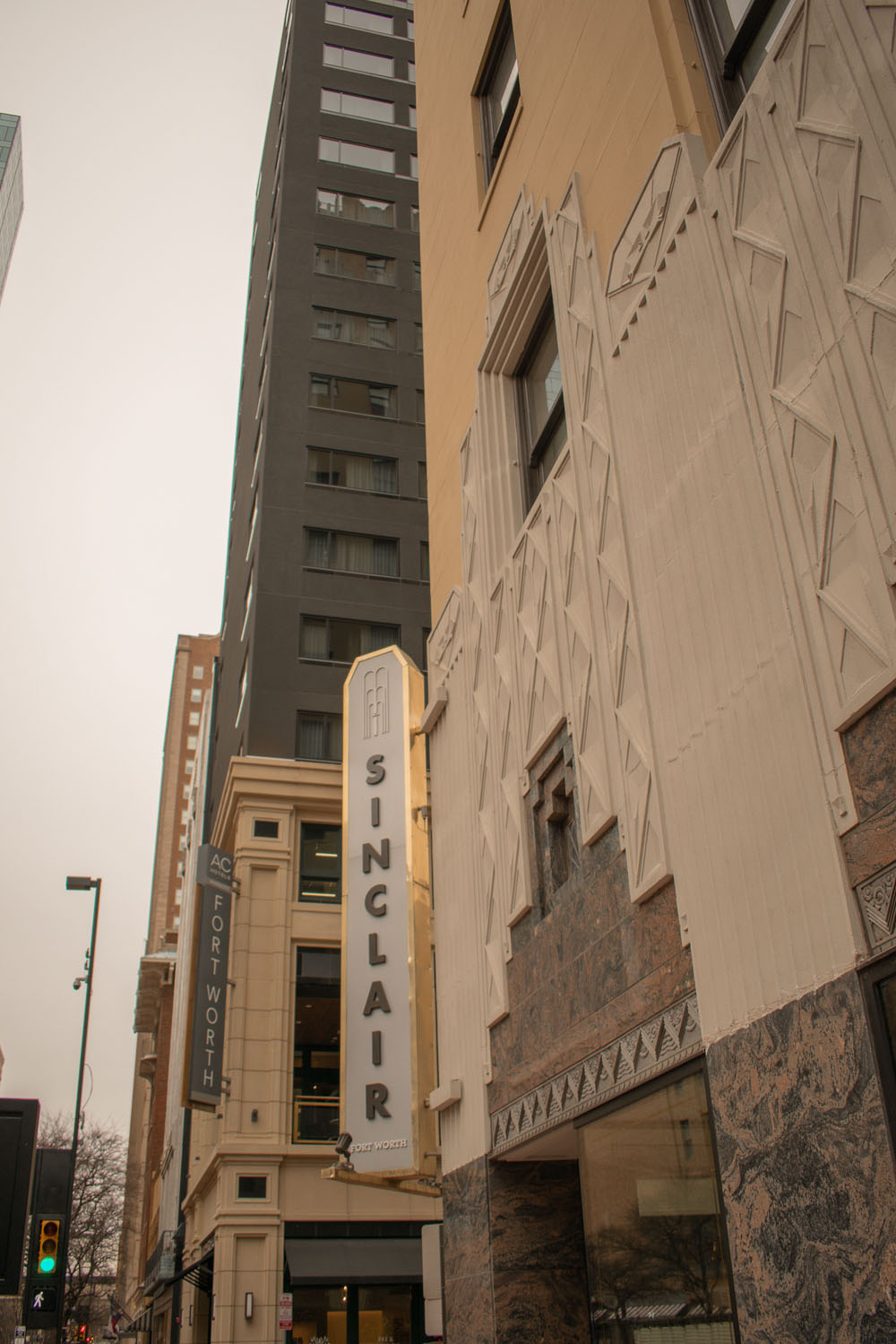 THE ATMOSPHERE
The atmosphere in The Sinclair Hotel is like none other I have visited. A mix of great gatsby and art deco is how to best describe the captivating interior in my opinion. I was greeted on arrival by the most welcoming staff. The restaurant was busy and people hanging out in the lobby, it was a busy Friday Night. The details of this place were great. Near the lobby, there was a nice spacious table and seating space, the perfect area to lounge or get some work done.
[RELATED POST:
HOW TO PLAN THE PERFECT GIRLS WEEKEND IN AUSTIN, TEXAS
]
AMENITITES
THE ROOFTOP

The Sinclair has a beautiful rooftop with seating, a bar and restaurant, and amazing views of downtown Fort Worth. You can enjoy cocktails, small plates, and desserts up on the 17th floor but keep in mind this is a seasonal venue and closed when there is bad weather. It was closed and freezing up here when I visited but I had to go check it out.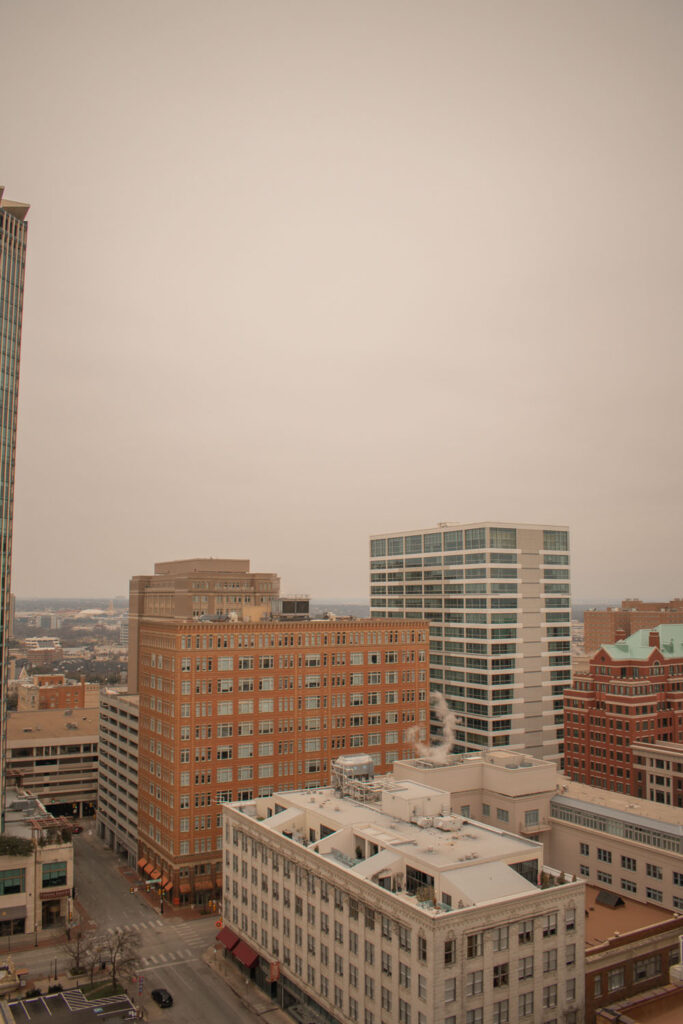 DINING

The Sinclair offers a dining option at the Wicked Butcher Restaurant and Rooftop bar. As stated above, the rooftop was closed due to weather however I can tell you that the restaurant downstairs was a hit. It was packed and the food looked incredible. Although I did not get the chance to dine here, their menu looks delicious with an upscale surf and turf inspired menu. The Wicked Butcher restaurant is open Monday through Thursday from 5 PM to 10 PM and Friday and Saturday from 5 pm to 11pm. Alternatively, if you are looking for casual dining and cocktails you can visit the Wicked Bar, open every day from 6:30 am to 11 PM. And of course, you can dine in your own room or suite. Room service from the Wicked Butcher is available as well!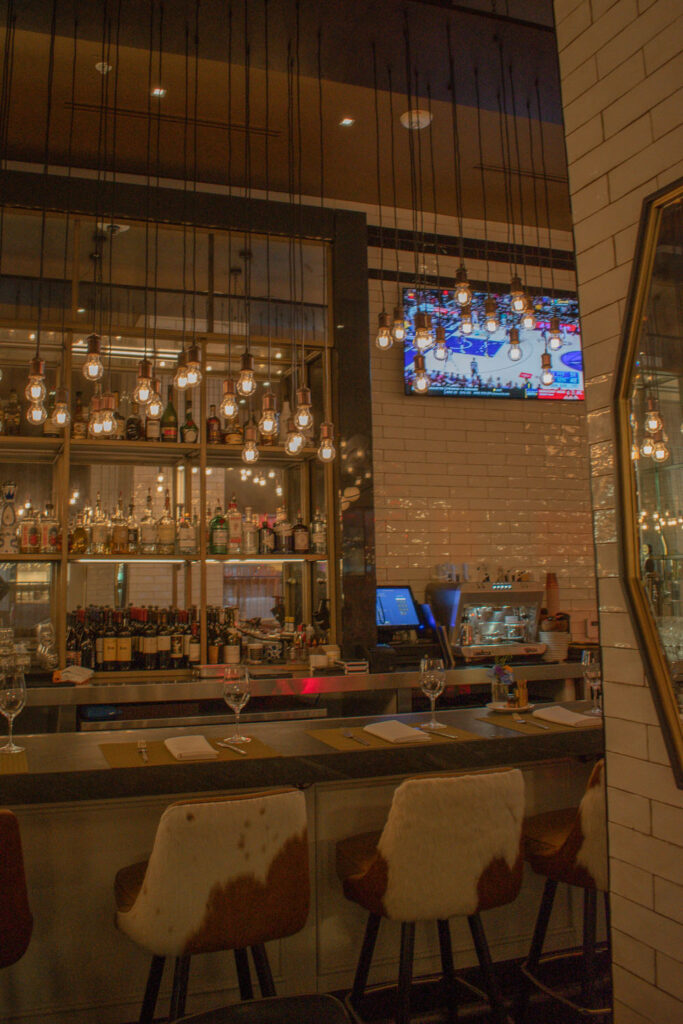 TECHNOLOGY

The Sinclair was seriously the most technologically advanced hotel I have ever stayed in. Not only were the curtains and lights controlled by a touch screen pad on the wall but the lights in the bathroom were as well! There was even a digital clock located on the mirror in the bathroom and the shower temperature control was all touchscreen as well. In the shower, you could change the lights from every color to pink to blue or green. Such a unique touch.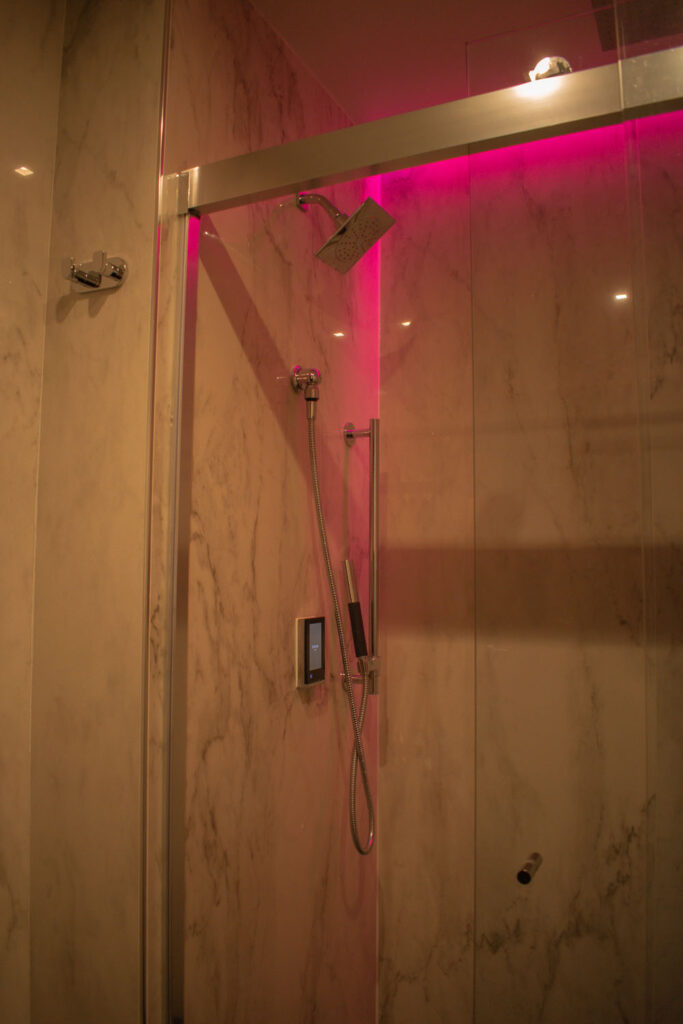 ADDITIONAL ROOM AMMENTITES:
Bottled water
Coffe and tea maker
TV
Desk and chair
Room service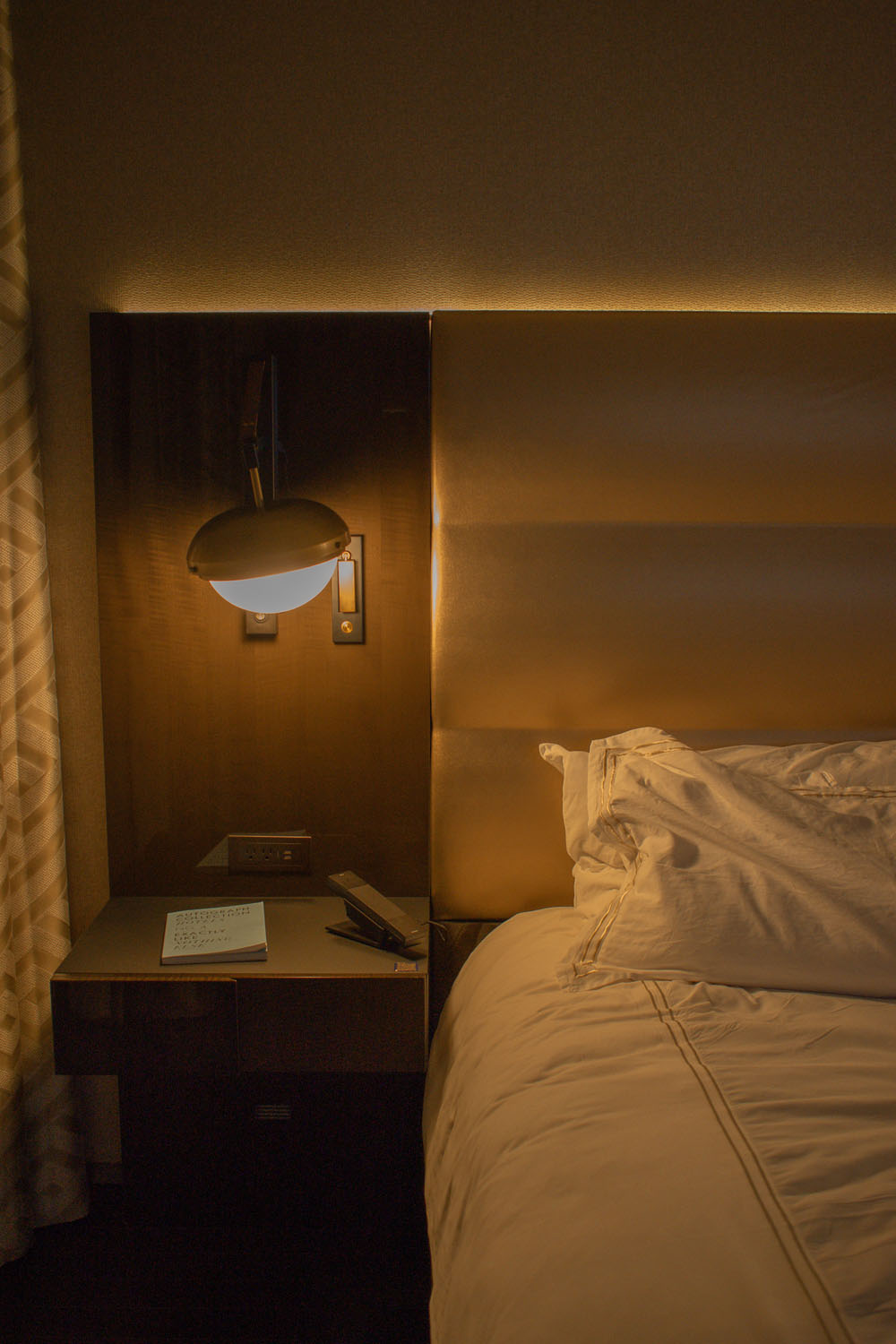 WHAT TO DO NEAR BY
Modern Art Museum of Fort Worth
Explore Inspiration Alley: This is an alley filled with so much creativity and art. A great spot for photos!
pick up a latte at Fort Worth Coffee Company
Go shopping at near by boutiques
Visit the Greeting from Fort Worth mural, located at 2900 Race St.
Check out a show at Bass Performance Hall
Pickleball and cocktails at Courtside Kitchen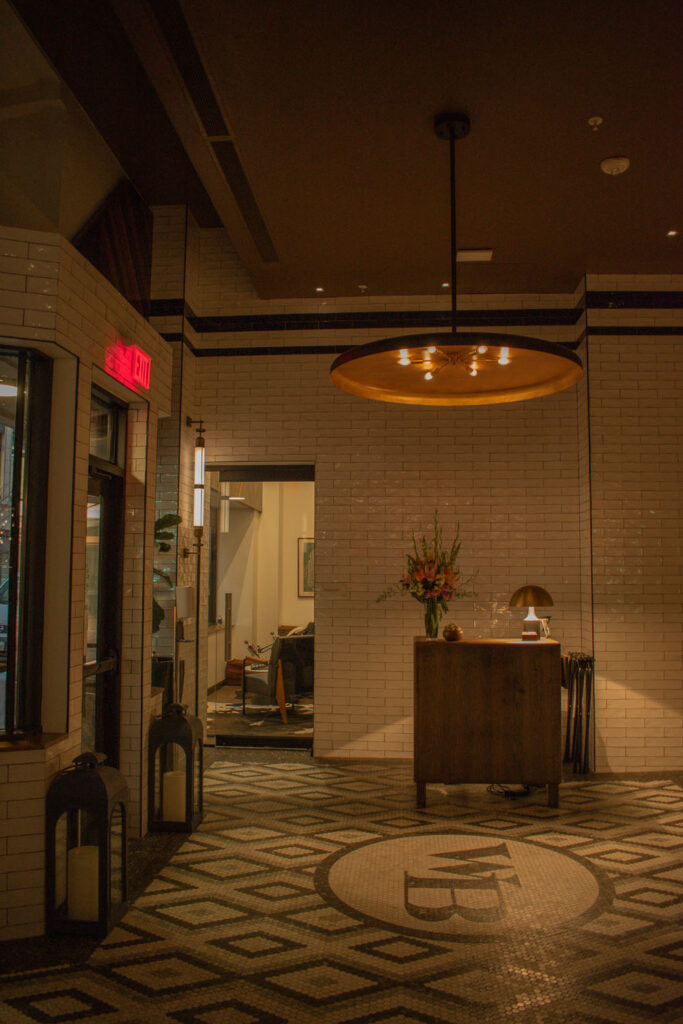 FINAL THOUGHTS ON THE SINCLAIR HOTEL
Overall, my quick stay at The Sinclair Hotel was amazing. The atmosphere of this boutique hotel was just perfect and the staff was very helpful and welcoming. I would definitely recommend staying at this cute boutique hotel if you are planning a trip to Fort Worth, Texas.
xx Syd.
PIN IT!