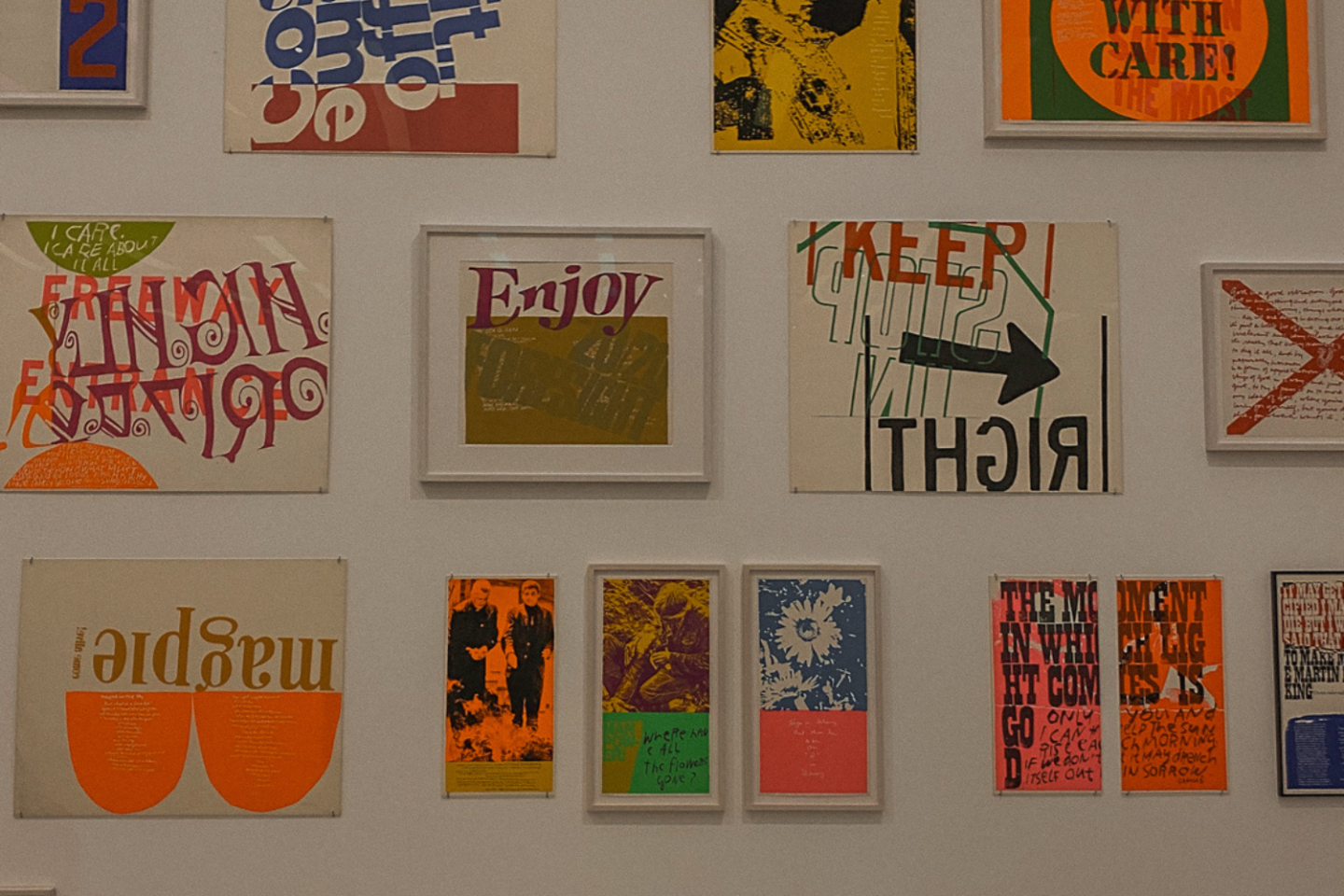 (Disclaimer: This post may contain affiliate links, which means we may receive a small commission at no extra cost to you.)
Do you want to know the best museums in Vienna to include in your Vienna itinerary? Well, these are definitely the most beautiful and interesting museums to see in the city!
From royal palaces, gardens to museums. Vienna is a dream for artists and creatives from all around the world. This city has around 100 museums, so there is no shortage of things to see and learn about while in Vienna. That being said, it's impossible to get to all of them. So, If you are looking for the best museums to visit in Vienna, I've got you covered.
Disclosure: The article contains affiliate links.
Vienna has a museum for everyone, whether that's contemporary art, natural history, the history of Vienna, or modern art. I'll help you decide which ones are worth your time and which ones to skip over if you have limited time in the city. Let's dive into the 10 best museums to visit in Vienna, Austria.
This post is all about the best museums in Vienna to visit.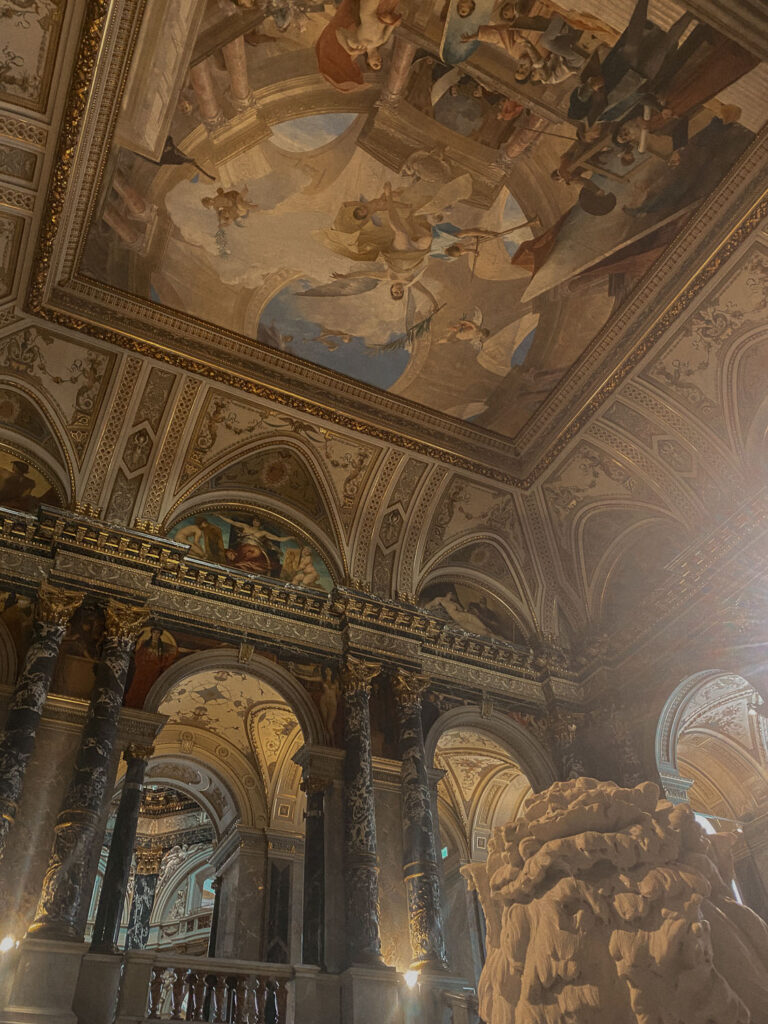 COST OF MUSEUMS IN VIENNA
Many museums offer free or discounted ticket prices during a certain day of the month or time of year. Make sure you check this ahead of time because it might save you some money.
[
RELATED POST
:
How to Spend 2 Days in Lucerne, Switzerland: The Best Things to do in Lucerne
]
TOP 10 BEST MUSEUMS IN VIENNA
1. MOZART HOUSE

The Mozarthaus Vienna was Mozart's residence from 1784 to 1787. Although Mozart lived in many different places throughout Vienna, this is the only apartment that has survived to this day. Now, you can tour museums and become immersed in the world of Mozart. The museum is open Tuesday to Sunday from 10:00 am to 6:00 pm.
TICKETS: Tickets are available at 20 euros for a combination ticket with the House of Music included as well. Audio guides are also available.
2. MUSEUMSQUARTIER

Museumsquartier is a lively area full of art, cultural institutions, and events. It's located near the iconic Imperial Palace. Here you will find the famous Leopold Museum, mumok – Museum of Modern Art, Kunsthalle Wien, and Az W. The amazing museums and great restaurant scene make this a fun area to visit.
Fun fact: The MuseumsQuartier is one of the largest cultural quarters in the world!
This is a great place to spend some time at night as well. Typically people will sit outside, drink and socialize.
TICKETS: mumok 13 euro, Leopold 14 euro, Kunsthalle Wein 8 euro, Az W 9 euro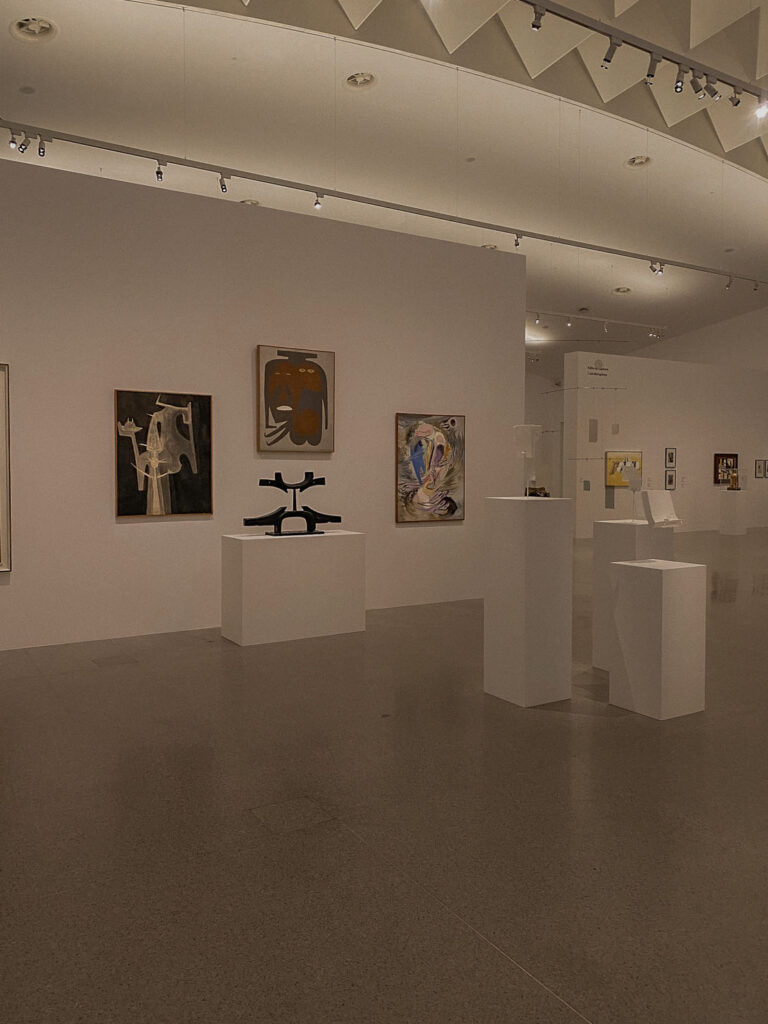 3. MUMOK – MUSEUM OF MODERN ART

The mumok, or Museum of Modern Art, is part of the Museumsquartier in Vienna, Austria. It is home to the largest art collection in Central Europe and a pretty unique place to explore. Inside, you will find works by Andy Warhol, Pablo Picasso, Yoko Ono, and more.
It was a pretty different vibe from the other museums I visited in Vienna. mumok also had a fun stationery shop inside with the cutest things! Definitely check it out if you're at the Museumsquartier.
TICKETS: Standard ticket price is 13 euro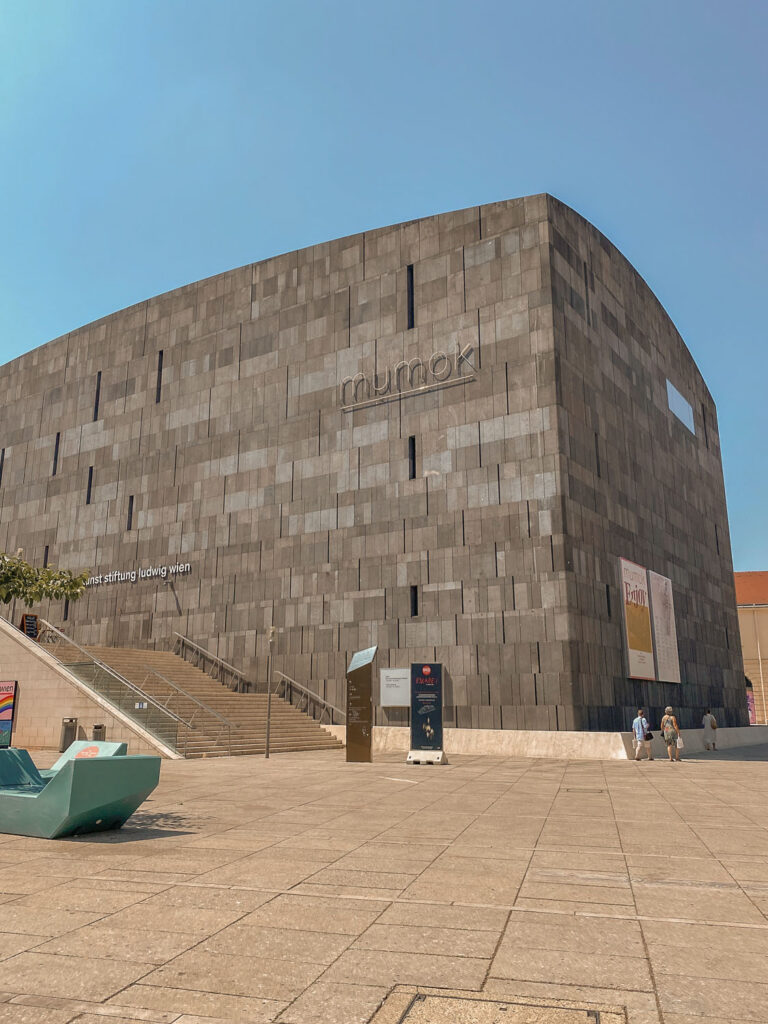 4. MUSEUM OF ART HISTORY – KUNSTHISTORISCHES MUSEUM

This museum was my favorite. It's a jaw-dropping place to visit with work from all across the globe. Everything in this museum is from the 1500s to the 1900s. We spent hours wandering around. Make sure to give yourself at least two hours here, trust me, you'll want it! Vienna's Museum of Art History is incredible.
TICKETS: The cost of entry is 16 euro for adults and 14 euro for those 19 and younger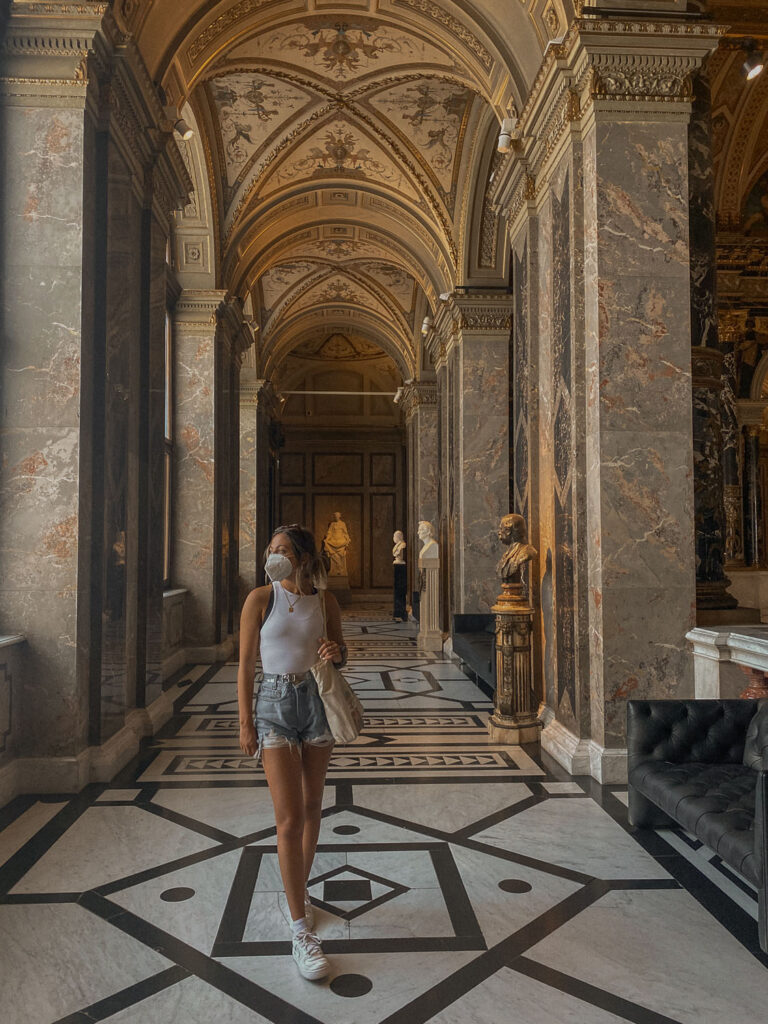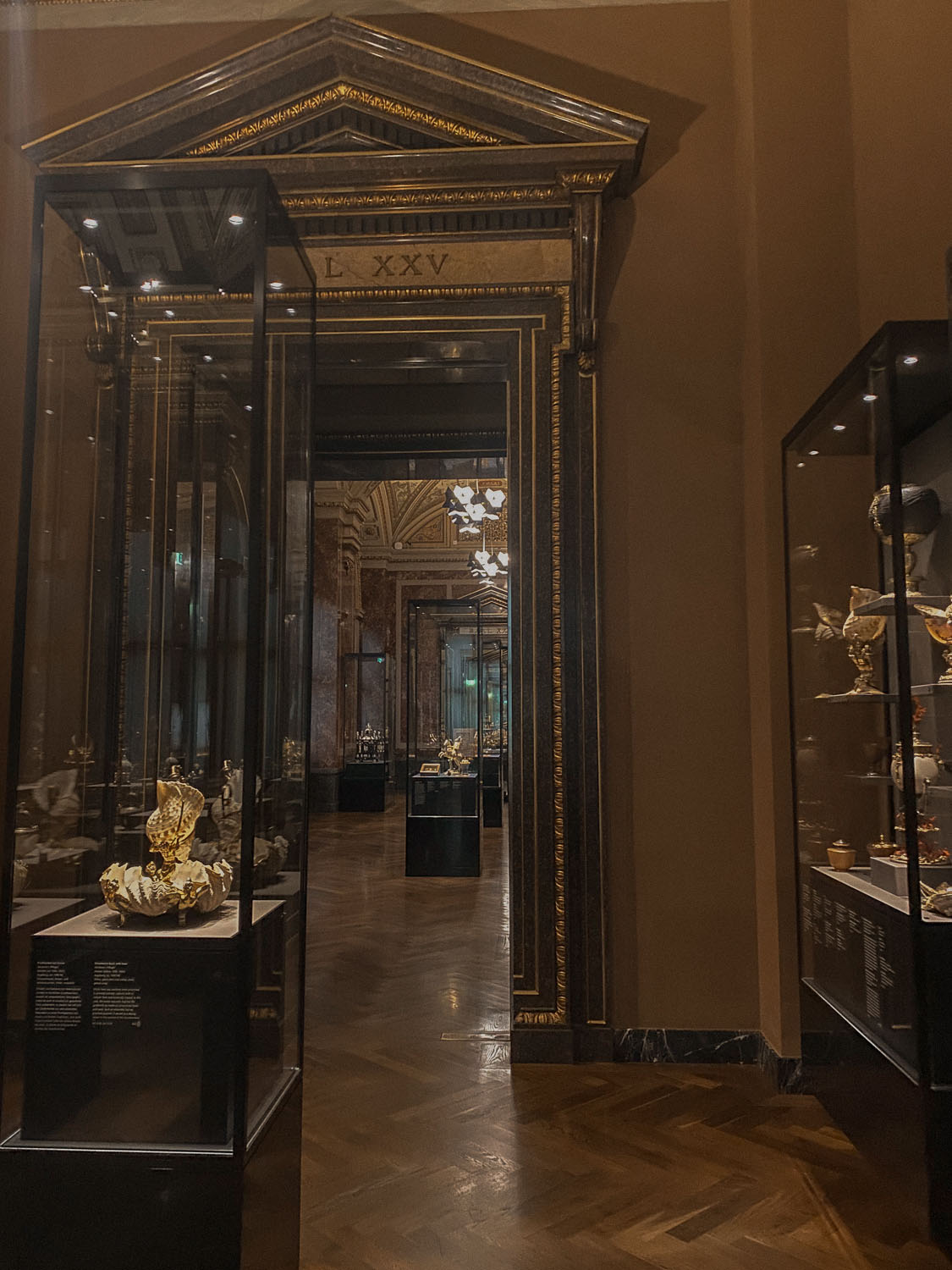 5. NATURAL HISTORY MUSEUM VIENNA (NATURHISTORISCHES MUSEUM VIENNA)

The Natural History Museum of Vienna is home to the largest meteorite collection in the world! There are over thirty million (yes million!) objects so definitely some incredible things to see here. This museum is located right across from the Museum of Art History, so if they are both on your list it's an easy stop!
TICKETS: The cost of admission is free if you are under 19, 12 euro for a standard ticket, and 8 euro for a rooftop tour. They offer guided tours in German and in English. If you are looking for a guided tour check to see if they offer them on the day you plan to visit. Audio guides are also available.
6. BELVEDERE MUSEUM

Not only is the Belvedere one of Vienna's most iconic palaces, but it's also home to one of the most valuable art collections in the city. Belevedere is massive, there are a few different areas including Upper Belvedere, Lower Belvedere, and the gardens. The main museum is in Upper Belvedere – if anything, make sure to see this. I personally only visited Upper Belvedere and the gardens (don't miss the gardens either!) and we spent about 3 hours exploring.
The Belevedere museum is by far one of the best museums in Vienna. Give yourself a few hours to explore the museum. After the museum, head to their cafe, the Schloss Cafe for a mid-day espresso before exploring the gardens. I suggest going in the morning or just enough time before closing for fewer crowds.
TICKETS: Standard ticket: 16 euro (Upper Belvedere) 24 euro for Upper and Lower Belvedere.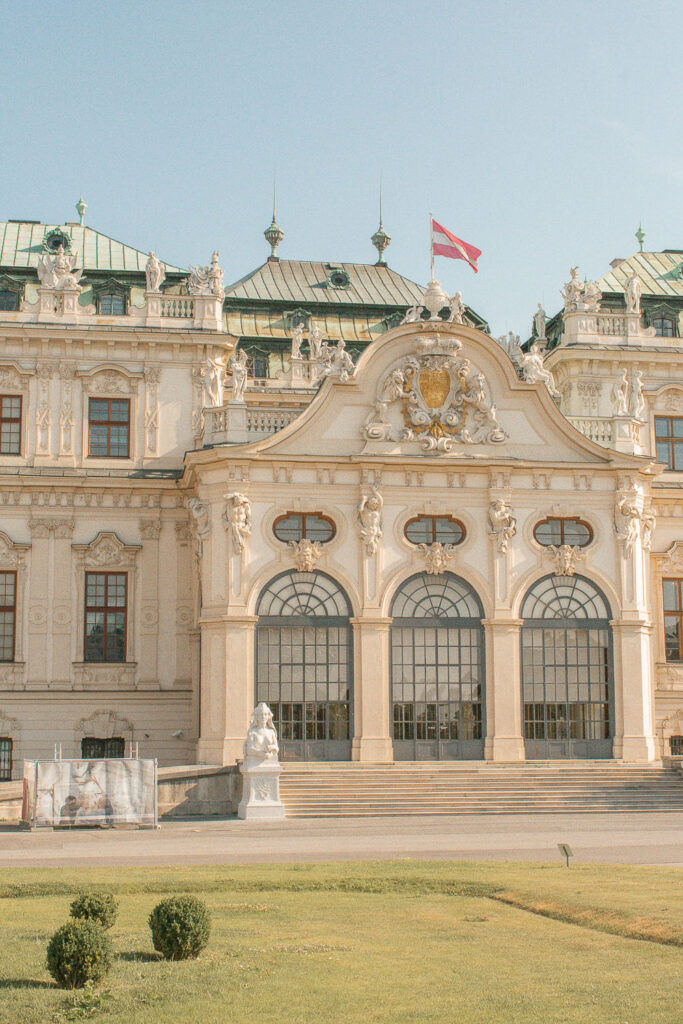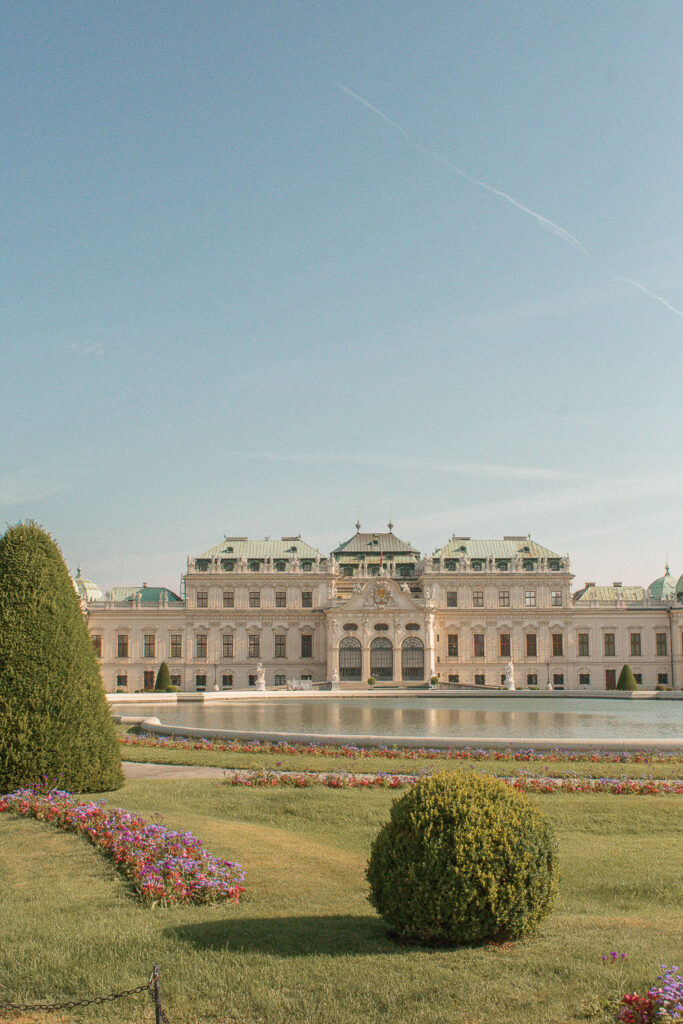 7. BEETHOVEN MUSEUM

The Beethoven Museum is a small apartment turned museum that was home to Beethoven where he wrote his music. The museum focuses on the 35 years Beethoven lived in Vienna. Beethoven actually composed his 2nd Symphony, piano pieces, and violin sonatas in this house.
TICKETS: The standard ticket price is 7 euro but it's free to enter on the first Sunday of the month.
8. SISI MUSEUM

The Sisi Museum is dedicated to Empress Elisabeth or Sisi. Who married into the Hapsburg family and became one of the most prominent celebrities of Europe back in the 19th century. In the Sisi Museum, you will find many portraits and personal objects once owned by Empress Elisabeth.
TICKETS: A standard ticket is 15 euro and a guided tour is 17 euro.
[
RELATED POST:
The Ultimate Travel Guide for London, England
]
9. KUNST HAUS WEIN

For unique architecture, head to Kunsthaus Wein, a museum designed by the artist Friedensreich Hundertwasser. You might be familiar with the Hundertwasser house, a must on your Vienna itinerary. Well, there's a museum as well and it's all located in the Landstrabe district. The exterior reminds me of Gaudi's work in Barcelona and I am sure the inside is just as interesting! This is definitely one of the most unique museums in Vienna to visit.
TICKETS: Standard price is 11 euro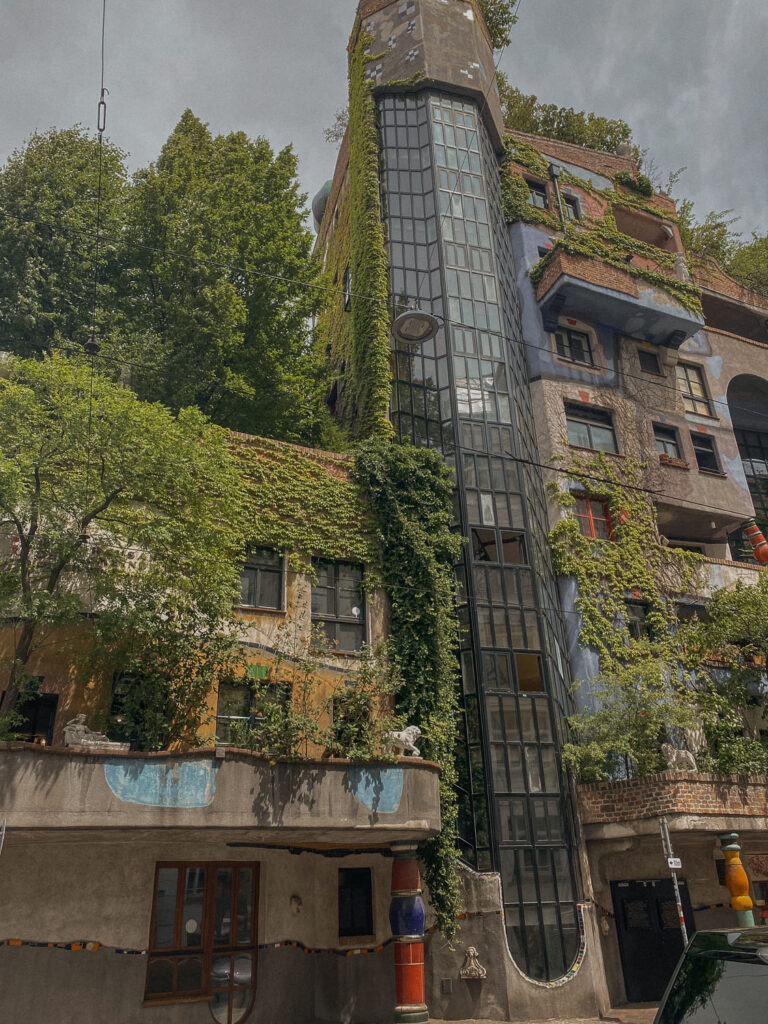 10. ALBERTINA MUSEUM

Albertina Museum is located in Vienna's city center and home to one of the largest print rooms in the world. It has an incredible collection of permanent art displays, photography, works from Michelangelo, and more.
TICKETS: The standard ticket price is 12 euro
FIND A PLACE TO STAY IN VIENNA
We stayed at Meininger Hotel and enjoyed it!
VIENNA PACKING ESSENTIALS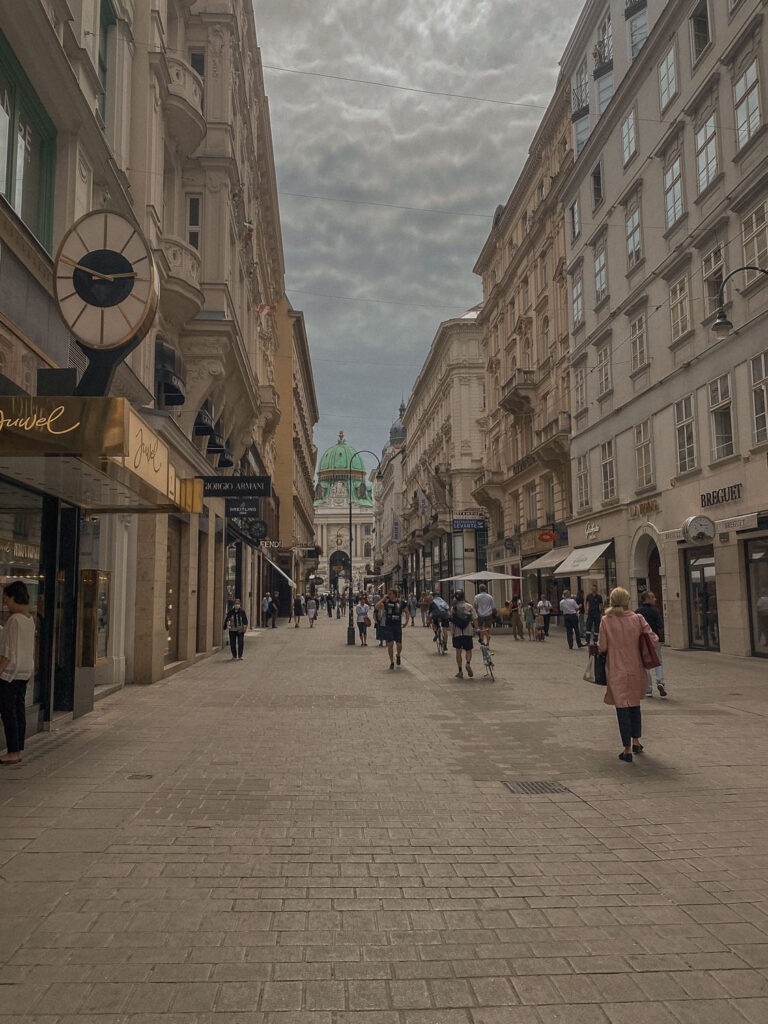 FINAL THOUGHTS ON THE BEST MUSEUMS IN VIENNA
And that's a wrap on the best museums in Vienna. Vienna's iconic museums amazed me during my trip. And although it's impossible to see them all I really enjoyed all the museums we did visit. Even if museums aren't your thing while traveling, you simply cannot miss out on at least a couple in Vienna! As always, if you have any questions feel free to DM me on Instagram, comment below, or email me at sydabroad@gmail.com.
xx Syd.
SHOP MY TRAVEL FAVORITES
PIN IT!
OTHER POSTS YOU MAY LIKE: