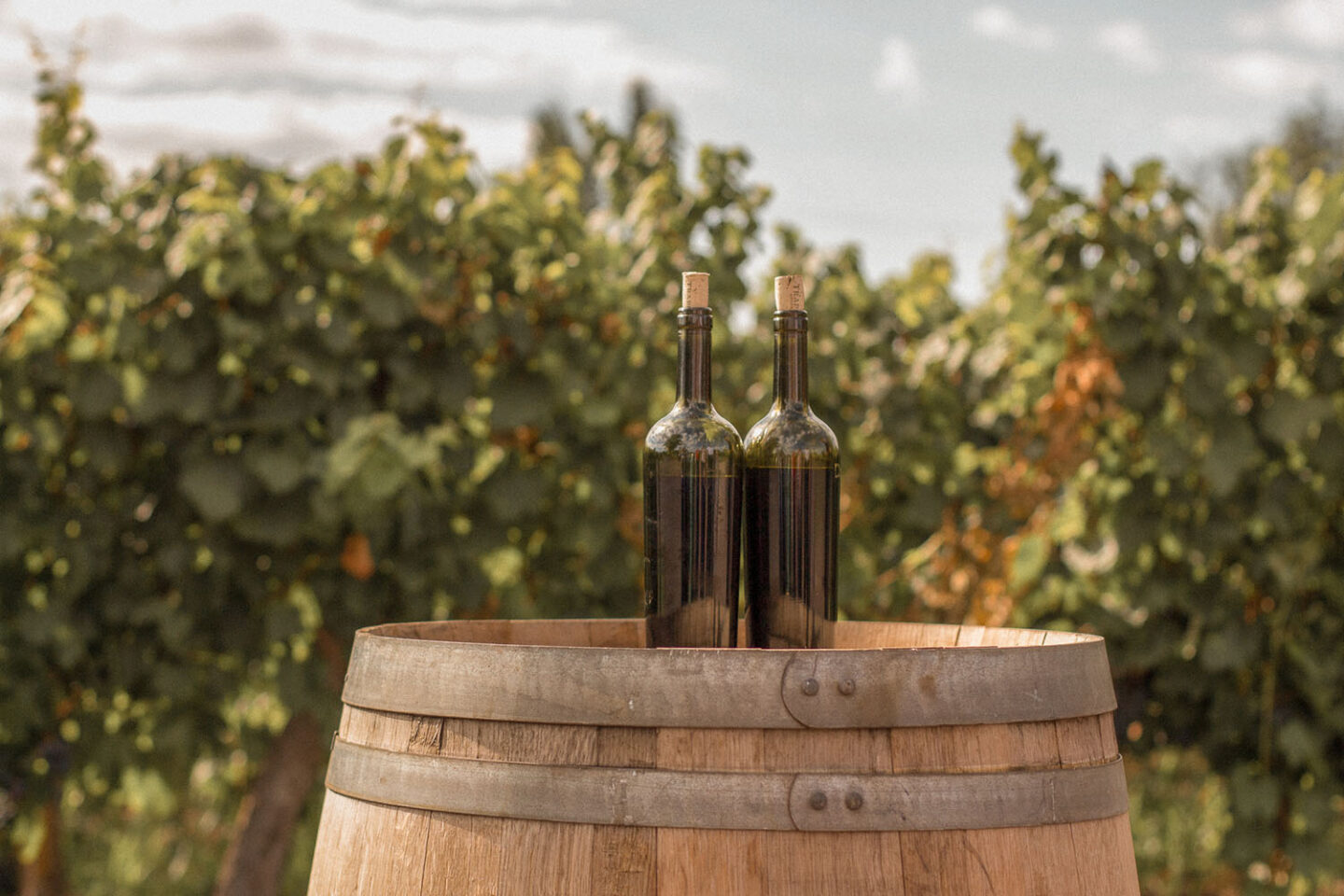 (Disclaimer: This post may contain affiliate links, which means we may receive a small commission at no extra cost to you.)
If wine is one of your favorite food groups, you've got to add a day of wine tasting in Fredericksburg, Texas to your bucket list! Obviously, for all the wine connoisseurs out there, Napa and Bordeaux is a dream. BUT the Texas Hill Country is an amazing place to start and you'll find out why after this post. Alright, let's dive into the best wineries in Fredericksburg, Texas.
Disclosure: This article contains affiliate links.
Where is Fredericksburg Located?
Fredericksburg is a small city located about an hour away from Austin and four hours from Dallas. The city is known for its German heritage and many wineries. It's the cutest little town full of boutiques, cafes, restaurants, and tasting rooms. 
There are over 100 vineyards in the Texas Hill country and 50 in Fredericksburg alone. So trust me, you have plenty to choose from! With so many options it can be overwhelming, so I'm here to share the 10 best wineries in Fredericksburg. I have either been to each winery on this list or know someone that has been (and loved it)!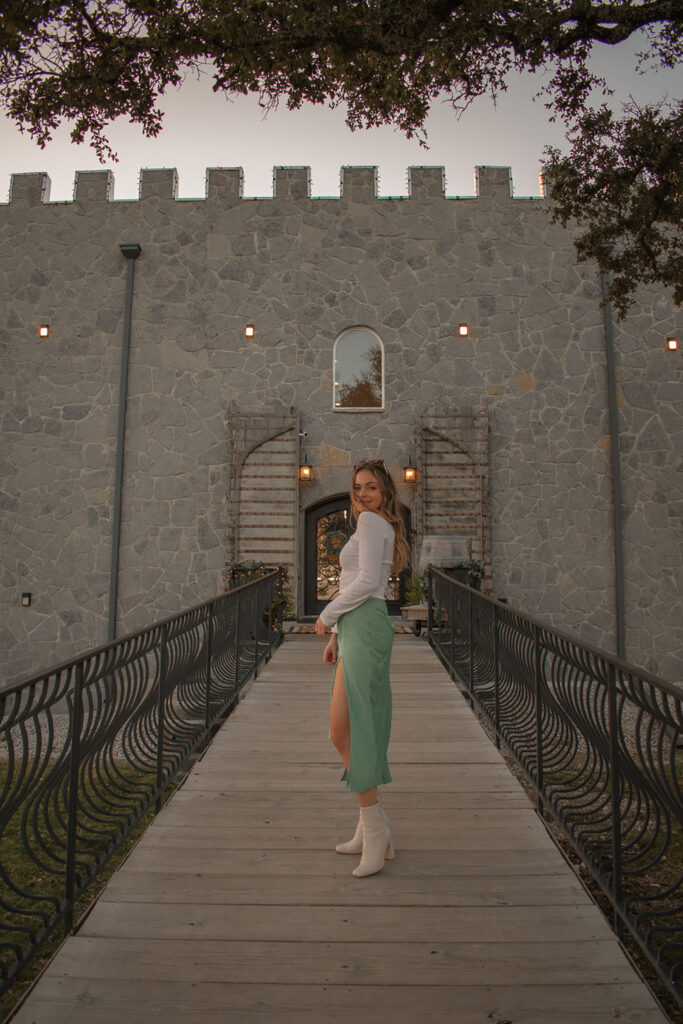 Planned Tour or go on your own?
The big decision is to book a tour or visit the vineyards on your own? Well, first you should take into account how many people you have and if you could find a driver on your own. Also, how far away are you located from Fredericksburg and the wineries? 
I planned our Fredericksburg wine tour on my own. It was only my mom, grandmother, and sister – who was the designated driver, which worked out perfectly! We were also coming from the Austin area so it wasn't too long of a drive. If you are going to plan your own tour I recommend making a route of vineyards you want to hit to make the most of your time.
RESERVATION OR WALK-IN?
Typically you'll be fine just walking in for a tasting. I mean there are SO many vineyards to choose from. However, if you are planning your wine tasting trip during a busy holiday weekend I suggest calling ahead of time just be make sure they have availability for walk-ins.
On the other hand, if your group is pretty large, I'd say over eight people or so, call the tasting room ahead and let them know you are coming or make a reservation. This way you will definitely get to visit your favorite vineyards!
HOW TO GET AROUND
Depending on what wineries you choose to visit they will most likely be pretty close together. If you aren't driving on your own you have the option of Uber or to use a private shuttle. If you have booked a wine tour it will come with transportation which is a huge plus. It's also very nice if your group is large.
THE 10 BEST WINERIES IN FREDERICKSBURG
1. CARTER CREEK WINES
I love Carter Creek Wines! They have a beautiful property and a wonderful place to hold events. They have a nice patio and a large tasting room inside. So, if the weather isn't the best, Carter Creek is still a great place to visit! 
This was our first stop on our Fredericksburg wine tour so we basically had the place to ourselves! I really liked this tasting because the wine selection is up to you. This is perfect if you primary like sweet wines or dry wines, you have the freedom to choose. We also did our tasting inside because it was a bit cold outside the day we visited. Carter Creek is a large place, so you will likely be able to get a tasting right away 
TASTING: The tasting consisted of five wines of your choice.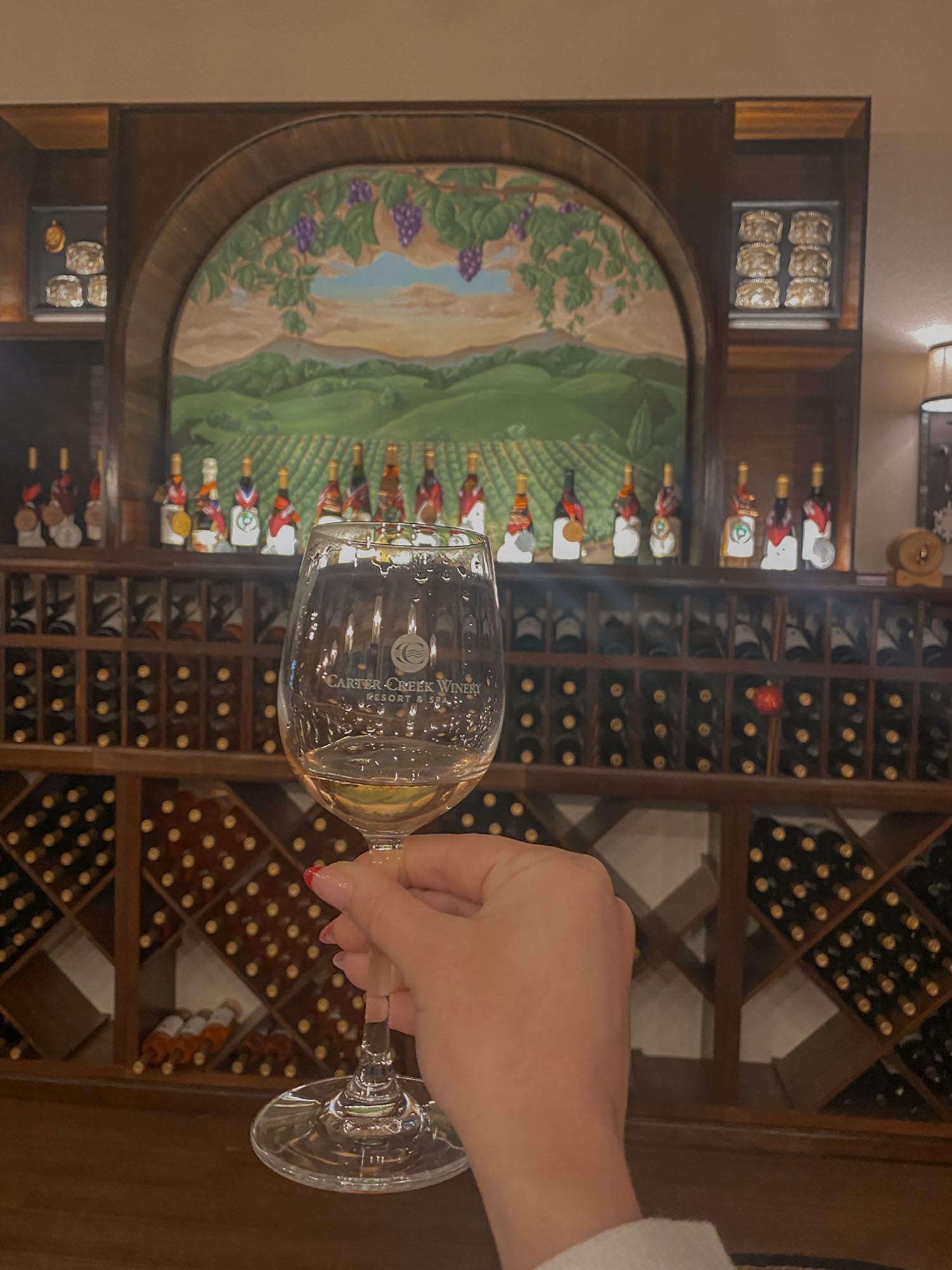 2. GRAPE CREEK VINEYARDS 
Grape Creek Vineyards is another one of the best wineries in Fredericksburg! Grape Creek offers vineyard tours and tastings of all kinds. They also have a restaurant with a full menu so this would be a great place to visit around lunchtime. You also have the option of personalizing your tasting here! Grape Creek does accept walk-ins. 
TASTING: $25 per guest for the classic wine tasting. Includes a wine flight personalized to your preferences. 
3. SIGNOR VINEYARDS 
Signor Vineyards is a boutique family vineyard and it's absolutely beautiful. Their venue is primarily outside so keep this in mind if the weather is not great. They are kid and pet friendly and accept walk-ins. Our tasting consisted of four red wines, this was the only tasting option at the time. I believe their tasting menu changes due to which wines are ready. Personally, I love reds so this was a great tasting menu! You also have the option to purchase by the glass. 
Make sure you go check out the cute wine barn and the on-site market! You can purchase bottles of wine, snacks, sandwiches, and home goods.
TASTING: The tasting is $20 and at the time I am writing this post, these are the wines included: 2019 Pinot Noir, 2016 Rochambeau, 2019 Tempranillo, and a 2019 Estate Petite Sirah.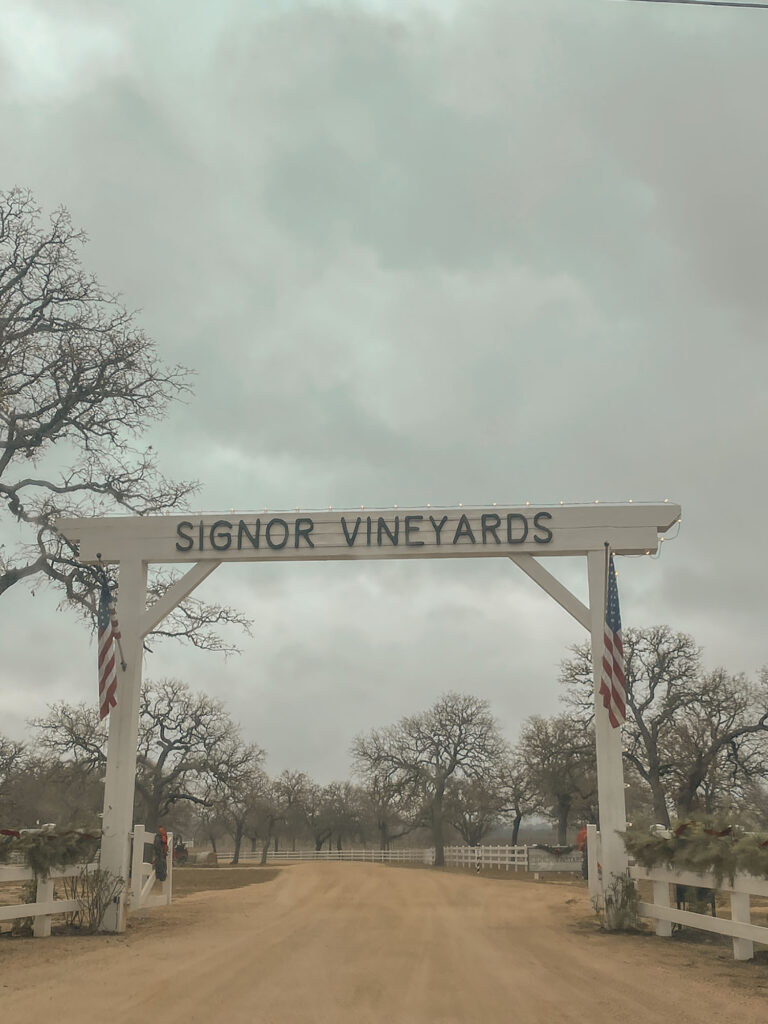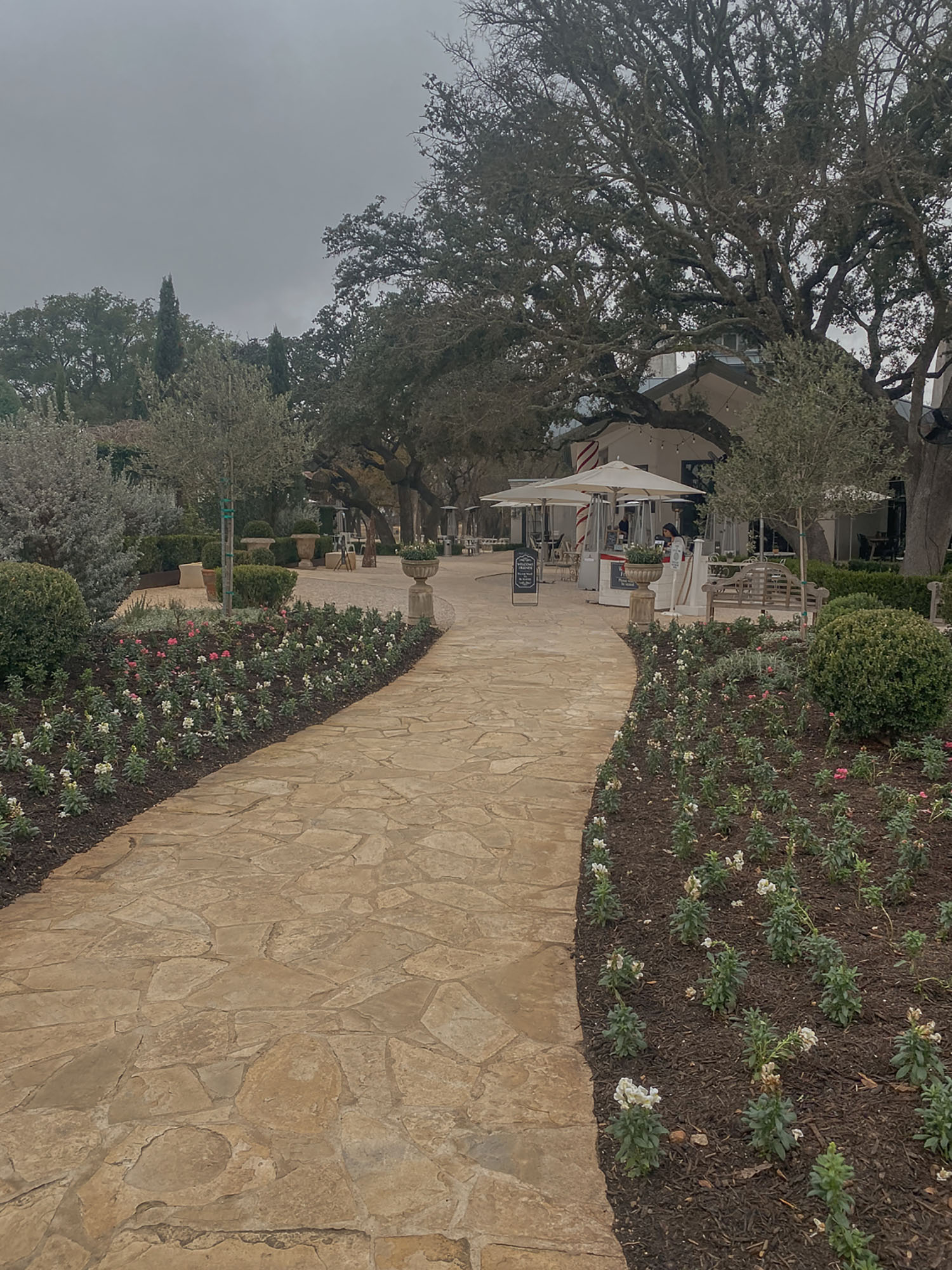 4. 290 WINE CASTLE 
290 Wine Castle is a dream! I don't know how many times I had driven past this place before finally visiting! I knew I wanted to try it because, hello, it's a wine CASTLE. But, what makes this place even better is that their wines are tasty too. We enjoyed a charcuterie board, wines, and the pretty Texas sunset on their back patio. 290 Wine Castle was the last stop on our Fredericksburg wine tour. The perfect way to end such a fun day. I have to say, 290 Wine Castle is one of the best wineries in Fredericksburg!
TASTING: The tasting consists of 5 wines of your choosing. I have a couple of reds, whites, and sparkling wine as well.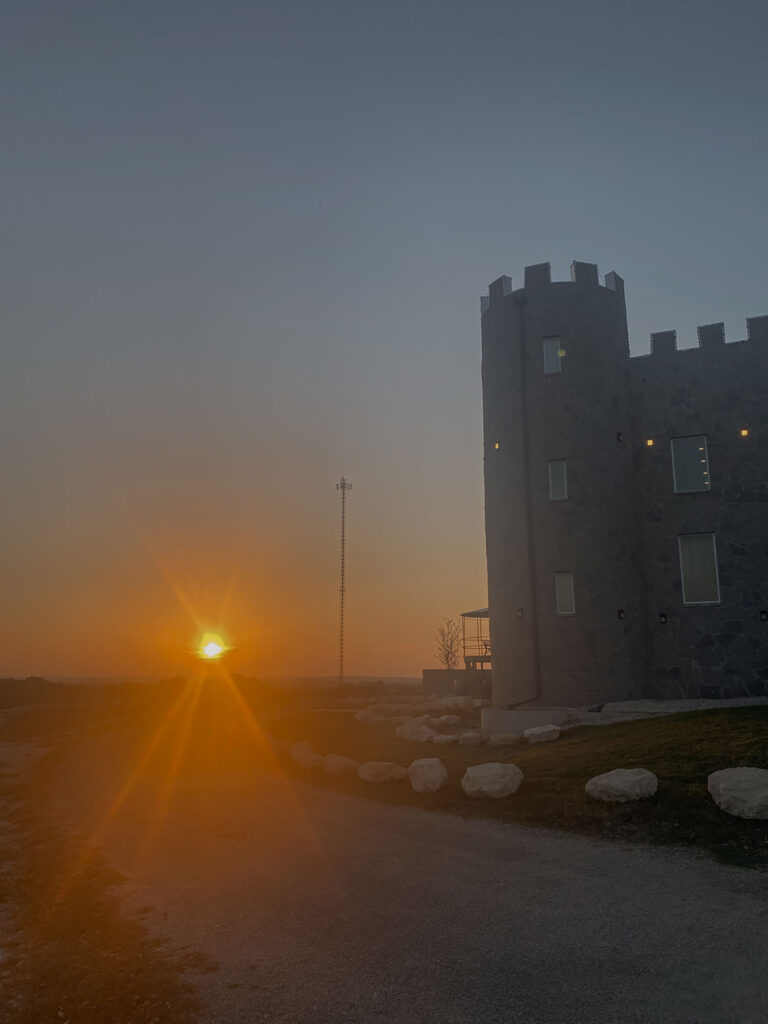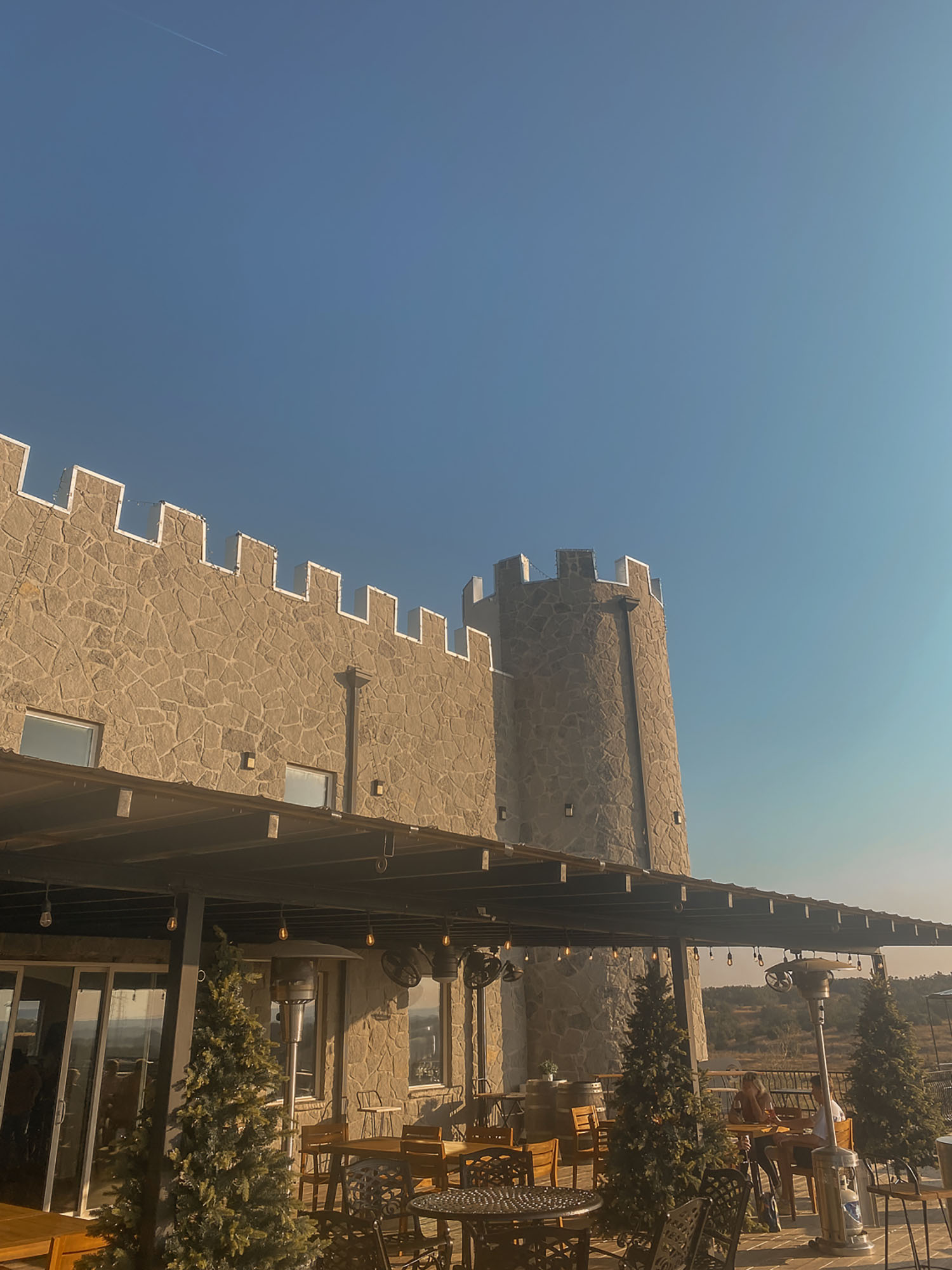 5. RON YATES WINE
I personally have not visited Ron Yates, however, I have a friend who is a member. With that being said, I know it's good and well worth a spot on this list of the best wineries in Fredericksburg! Ron Yates tasting room is open seven days a week and tastings are offered at $15 per person. You can choose from Spanish, Rhone, and Italian-style wines. Walk-ins are welcome but you can call ahead of time just to make sure there is room in the tasting room! 
TASTING: $15 per person
6. MESSINA HOF
Messina Hof produces 100% Texas wines and is one of the oldest wineries in the state. Their tasting room is open Tuesday to Sunday with happy hour happening Tuesday to Thursday offering $5 select glasses of wine. You can choose from over 50 wines, gourmet appetizers, and even wine on tap. 
TASTING: A standard tasting costs $14 (their standard tasting menu) and their premium tasting costs $24 (any tasting of your choice)
7. AGUSTA VIN
Agusta Vin is another beautiful winery located in Fredericksburg, Texas. They offer wines by bottle, glass, and of course tastings. You can even book VIP tours and grand yours. These are much more than a tasting, they include full vineyard tours, educational tastings with food pairings, and more. 
TASTING: $25 per person for a standard tasting of five wines. They offer red wine, white wine, and rose tastings. 
8. HEATH SPARKLING WINES 
Heath Sparkling Wines is owned by the same people as Grape Creek Vineyards. So they are located right next to each other, making it easy to visit both! Heath Sparkling wines is limited to sparkling wine tastings. This is the first winery in Texas dedicated to sparking winemaking, which makes it a unique tasting room to visit! 
TASTING: $35 per person for a tasting of sparkling wines, paired with small bites.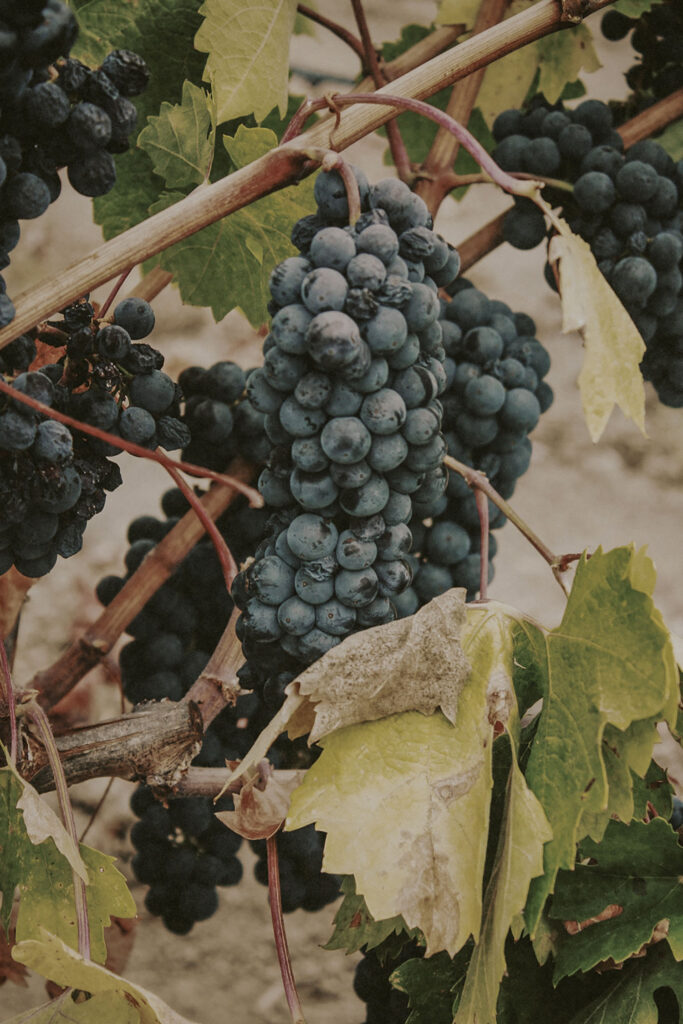 9. TEXAS WINE COLLECTIVE 
Texas Wine Collective is another one I have not personally visited but a good friend went and loved every second of it! This vineyard is unique because it's three wineries in one. Texas Wine Collective began as a collaboration between Brennan Vineyards, Lost Oak Winery, and McPherson Cellars and now it's a tasting room, wine club, and so much more. You can even get wine bottles engraved here! 
TASTING: The tasting experience consists of three different menus to choose from with five wines to try. Their tasting menus change frequently because of the many grapes constantly growing.  
10. BARONS CREEK
Barons Creek is yet another beautiful vineyard and testing room in Fredericksburg, Texas. They offer tastings, wine experiences, and more. Their patio is beautiful and you can of course get wine by the glass or the bottle as well. They also offer charcuterie boards and other small plates. 
TASTING: Tastings start at $25 per person.
FIND A PLACE TO STAY IN FREDERICKSBURG
FINAL THOUGHTS ON THE BEST WINERIES IN FREDERICKSBURG 
If exploring Fredericksburg is not already on your Texas bucket list, it should be! There are SO many great vineyards to enjoy, making it perfect for a girl's weekend, bachelorette party, or any celebration! If you are spending the day wine tasting I suggest getting to Fredericksburg right when the wine tasting rooms open to make the most of your time. Many tasting rooms close around 5 PM. Plan to stay at each tasting for at least an hour and a half to two hours.
Anyways, I hope you enjoyed this quick guide on the best wineries in Fredericksburg, and as always, if you have any questions please feel free to reach out. Email me at sydabroad@gmail.com, DM me on Instagram, or comment below!
xx Syd.
PIN IT!
SHOP THE POST