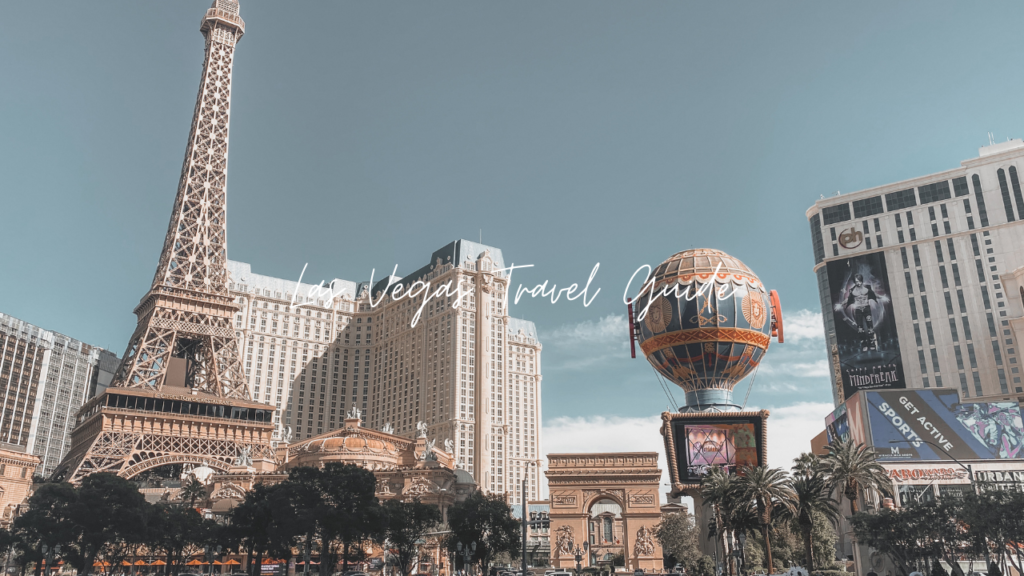 (Disclaimer: This post may contain affiliate links, which means we may receive a small commission at no extra cost to you.)
Las Vegas, Nevada welcomes nearly 50 million visitors a year. With home to some of the largest hotels in the world, along with 150 casinos. Vegas is truly a place like no other, making it a perfect place to have a Las Vegas girls trip.
This is a city that never sleeps, with endless options of fun things to do. That's why there is nothing better than a Las Vegas girls trip! I'm going to share with you the ultimate guide to your next girls' trip to Vegas. 
Disclosure: This page contains affiliate links.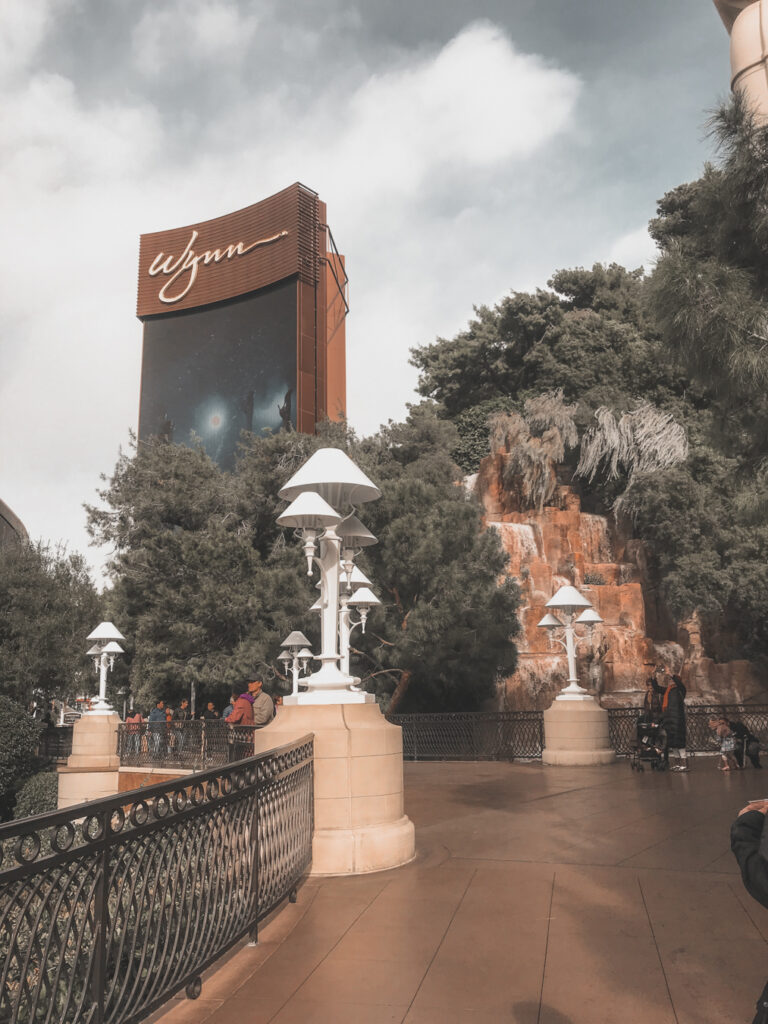 The Best Things To Do In Las Vegas
Get A Blowout At Dry Bar
Dry Bar is a California-based hair salon that is famous for its blowouts. What better way to start your girls trip to vegas than at the hair salon. They have books with different hairstyles to choose from. The locations in Vegas even have a bar!
Getting blowouts with your girls at DryBar is such a fun experience, especially with a cocktail in hand! Your hairstyle will likely last throughout the trip, so you won't have to worry about your hair throughout the trip.
There are three DryBar locations in Las Vegas, you will find one in The Cosmopolitan, the Fashion Show Mall, and in the Miracle Mile Shops.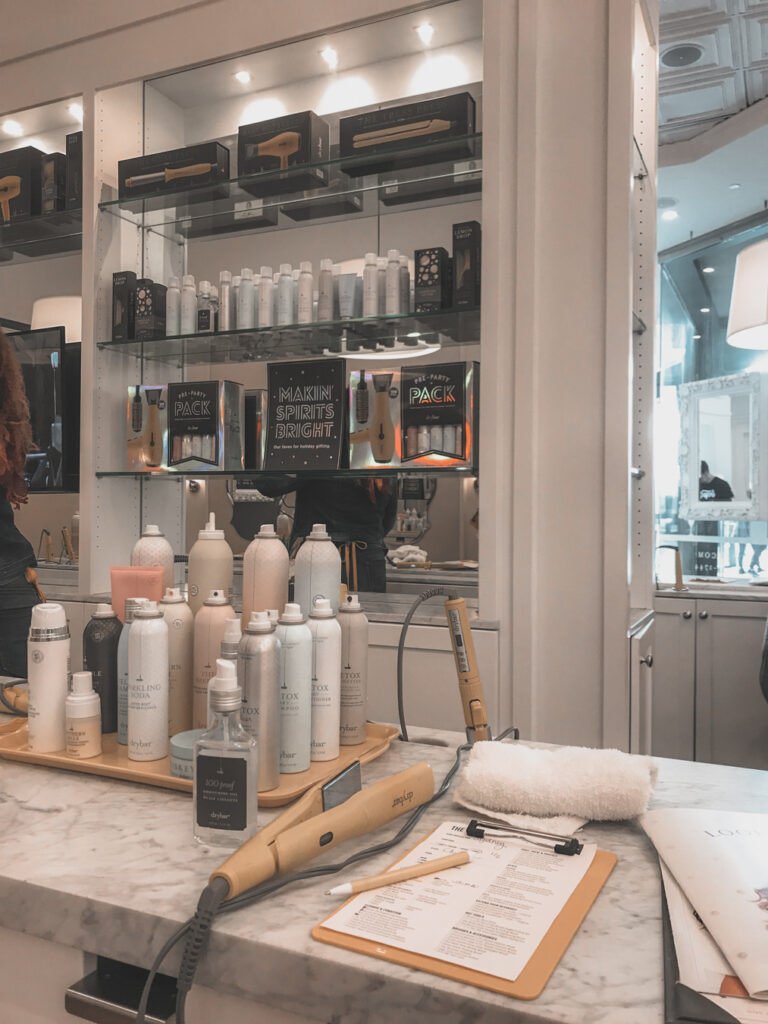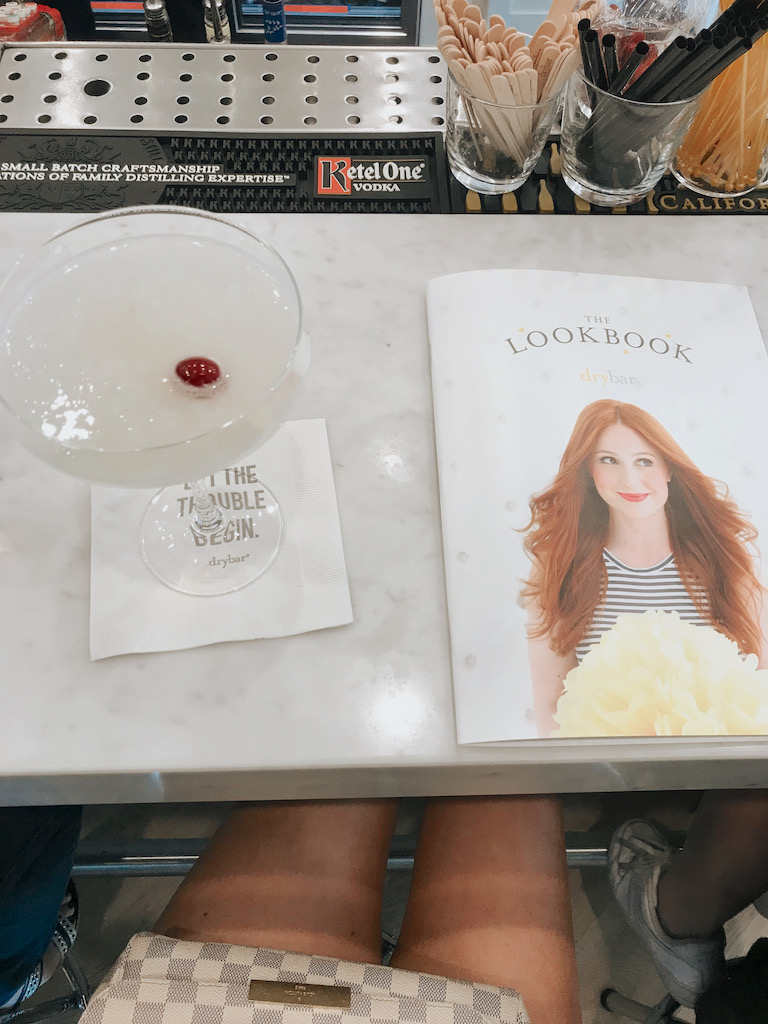 Visit The Bellagio Conservatory & Botanical Gardens
The Bellagio hotel always has the prettiest flower gardens. This is such a great place to spend some time and take in the creative works of art.
The gardens are on a seasonal rotation that changes five times per year. The best thing about it is that these botanical gardens are a completely free thing to do in Vegas!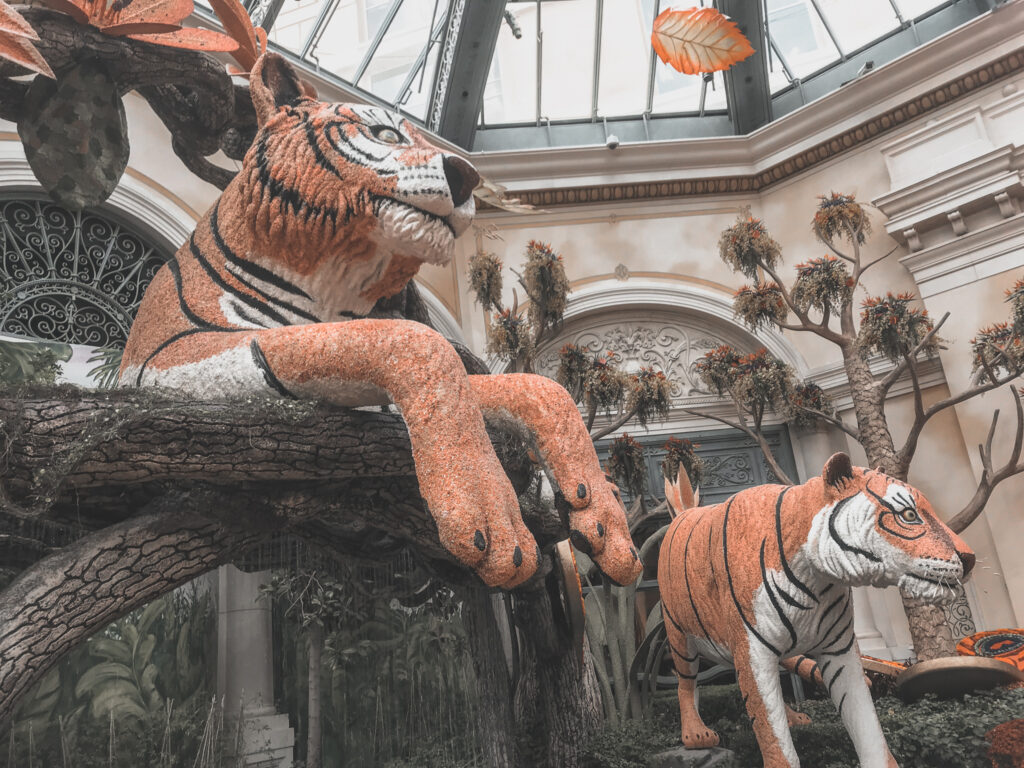 See The Iconic Bellagio Water Show
The Bellagio water show is another exciting and free tourist attraction in Las Vegas.
Watch the beautiful fountains at the Bellagio every 30 minutes from 3 to 8 pm Monday through Friday and every 15 minutes from 8 pm to midnight. On weekends and holidays, the shows start at noon every 30 minutes and change to every 15 minutes from 8 pm to midnight.
[
RELATED POST:
7 MAGIC MOUNTAINS LAS VEGAS: WHAT YOU NEED TO KNOW BEFORE VISITING
]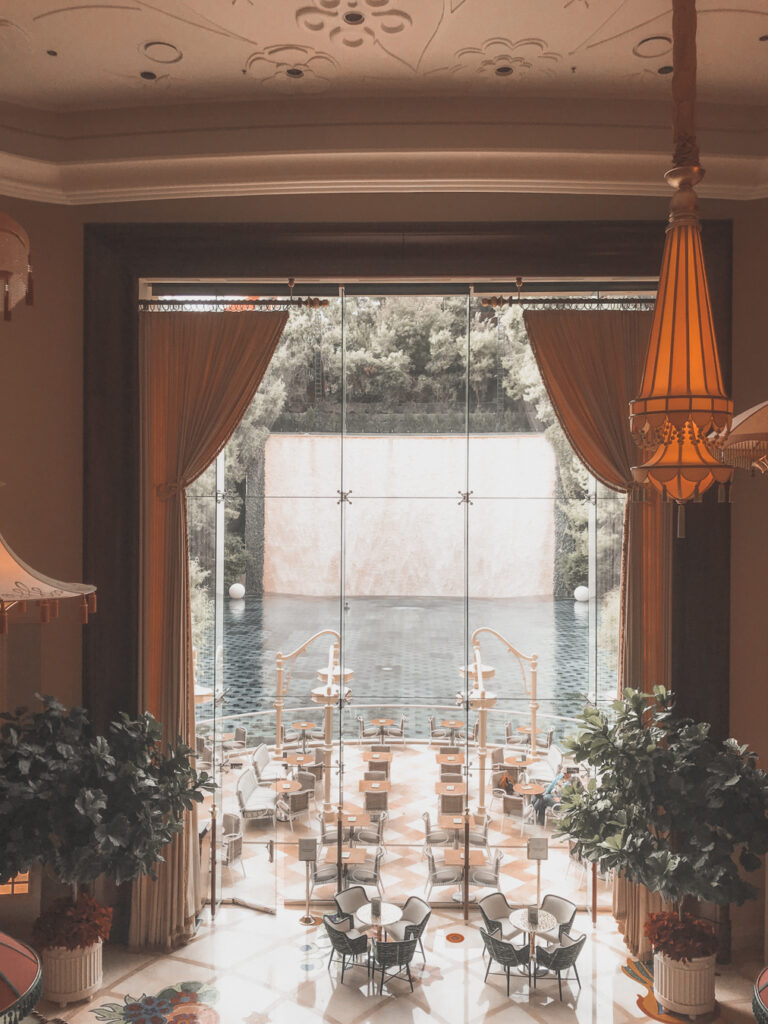 Have Some Fun At The Slot Machines
A Las Vegas girls trip isn't complete without gambling at slot machines. There are slot machines absolutely everywhere, in almost every hotel, and even the airport. Enjoy your time by playing slots and receiving free drinks for a few hours. You can also take some fun photos while you're at it!
Try Your Luck At Table Games
One of the most popular things to do in Las Vegas is, of course, table games. People spend hours on end gambling. Try your luck at some table games, and do some research before you visit if you want a chance at winning some cash! Check out this casino guide to learn some gambling tips!
Attend One Of The Fabulous Vegas Shows
I highly recommend getting tickets to at least one show while in Vegas, they are such a great way to spend your evenings. I saw Mystere by Cirque Du Soleil and Opium while I was in Vegas, they both were incredible.
There are countless options to choose from. I suggest doing some research to find out what shows will be in Vegas during your visit. Prices are normally reasonable, it just depends on what you want to see.
Ask your accommodation about Vegas show suggestions, they will know of some great options and give you all relevant information.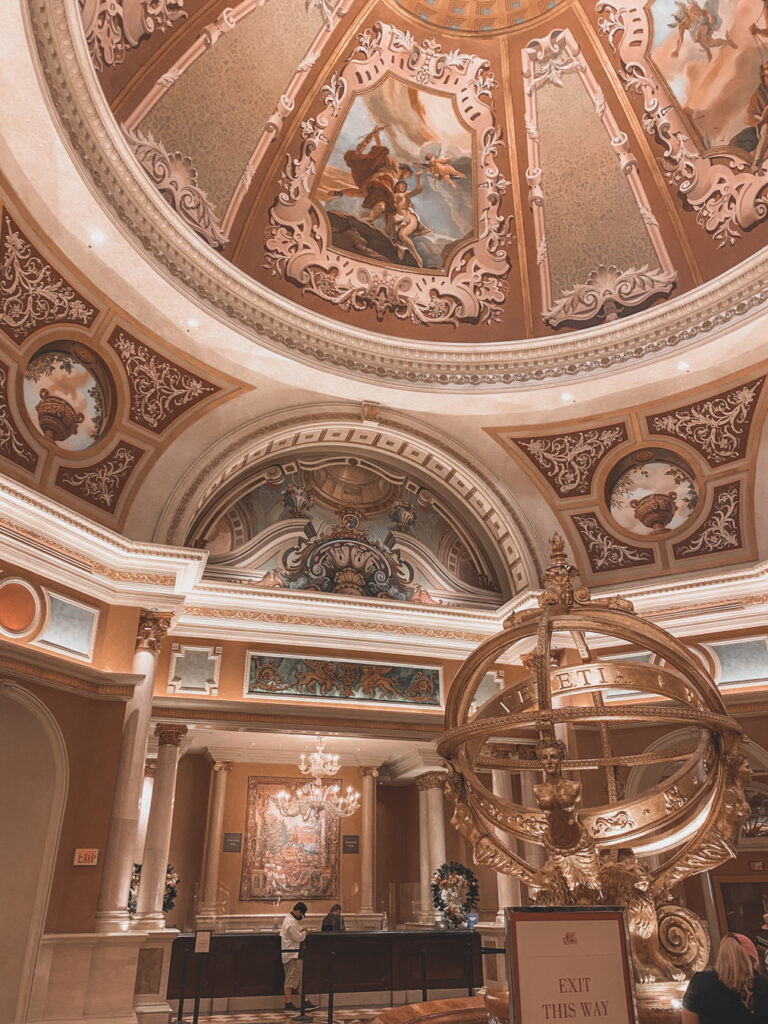 Hotel Hopping Down The Las Vegas Strip
Hotel hopping down the strip in Las Vegas is probably one of my favorite things to do. The hotels & casinos are artwork in themselves. Admire the beautiful architecture of each unique hotel.
I suggest grabbing a fun drink at a bar and people watching, or playing a couple of slots in each hotel while enjoying free drinks! This is a great way to spend a day in Vegas, you can even do some shopping while you're at it.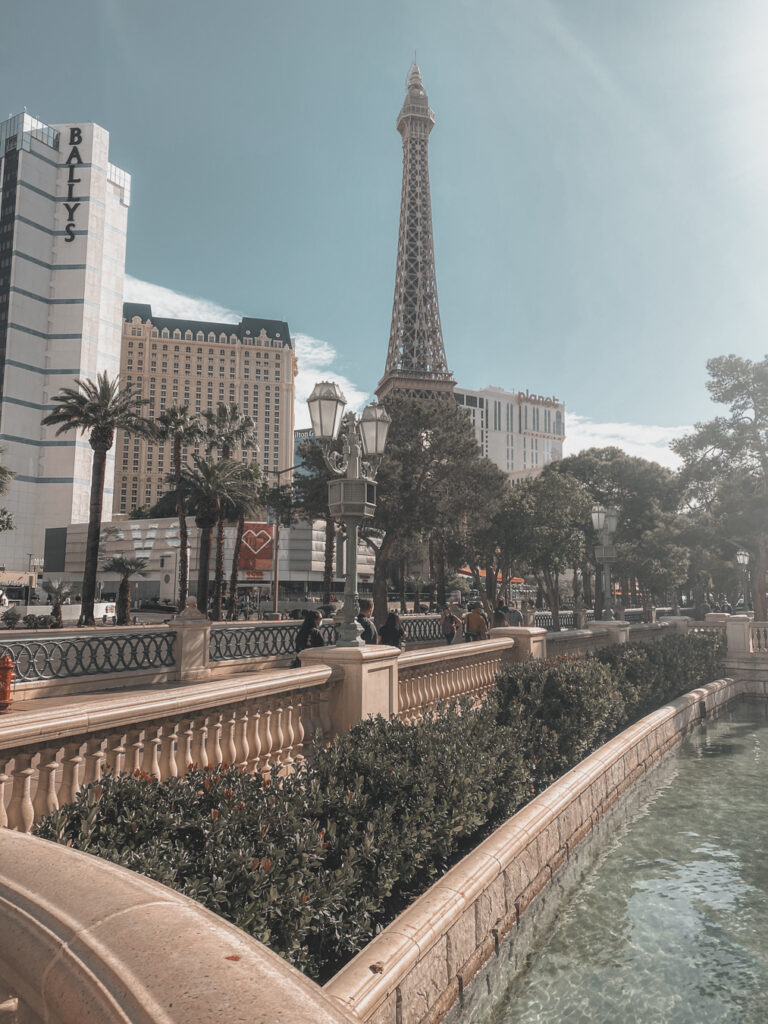 Hotels To Visit In Las Vegas
The Venetian
The Palazzo
Caesar's Palace
The Cosmopolitan
The Wynn
Luxor
Excalibur
The Bellagio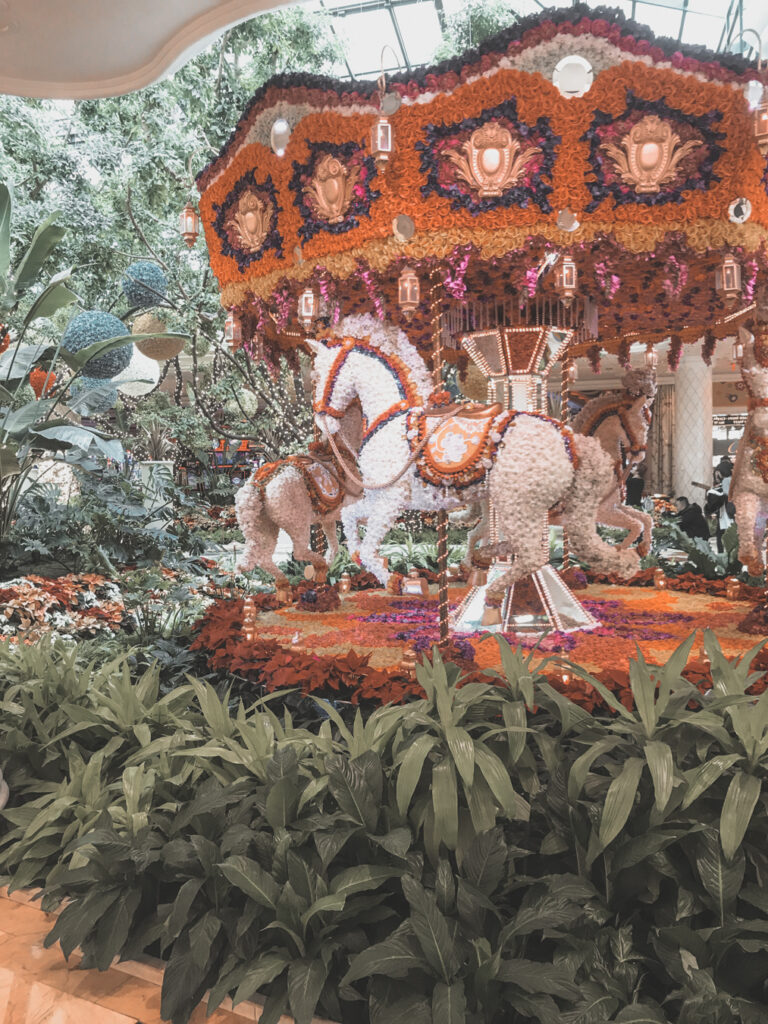 Photos At The Welcome to Las Vegas Sign
Take a break from the strip and go take photos in front of the fabulous Las Vegas sign. You have probably seen photos at this sign all over Instagram, it's definitely a fun photo opportunity.
This is a popular tourist spot, so if you don't want people in your photos, go early in the morning. You can find the sign here at 5200 Las Vegas Blvd S, Las Vegas, NV 89119.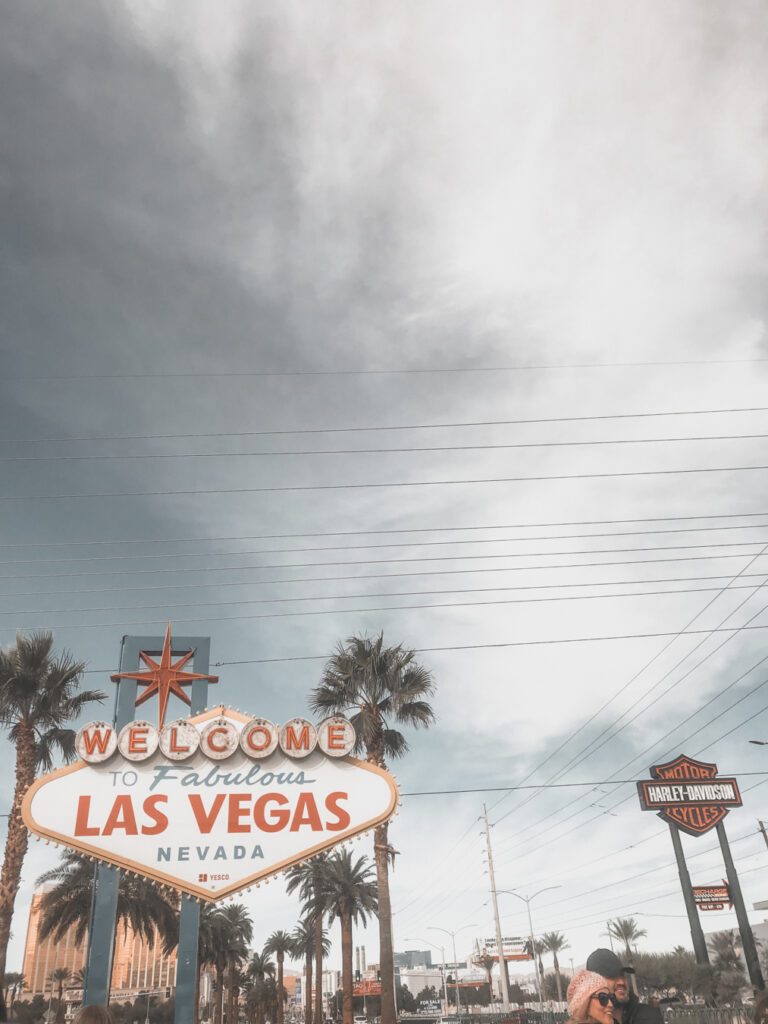 Go For A Gondola Ride at the Venetian
You can find this attraction at the Venetian hotel, offering indoor and outdoor rides in traditional gondolas. The cost is $29 per person during the week and on the weekend is $36 per person in a shared gondola.
According to its website, reservations must be made in person. This is a fun way to feel like you are in an entirely different country, a unique experience for sure! It's worth adding to your Vegas girls trip itinerary.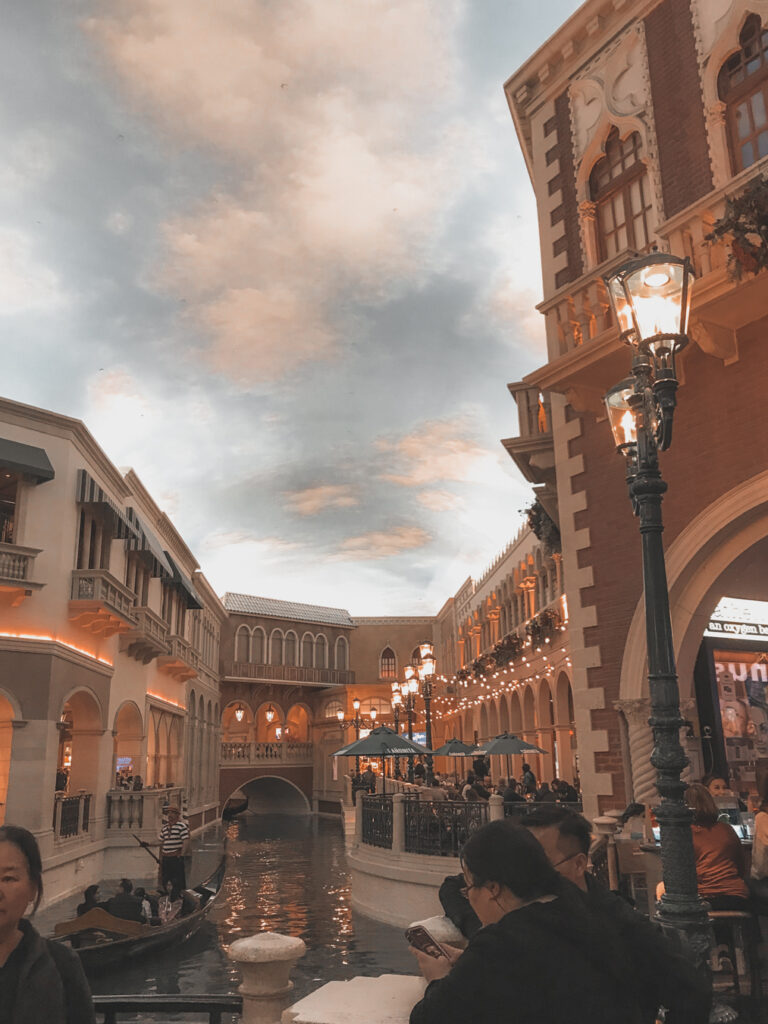 Restaurants In Vegas
Tao For Asian Cuisine
Hands down one of my favorite restaurants! Tao is a nightclub and Asian Bistro offering Chinese, Japanese, and Thai dishes. The food here is great and the atmosphere is amazing.
Tao is truly a full dining experience. They have great drinks too. Make sure to add this to your itinerary. Tao Las Vegas is located inside the Venetian at 3377 S Las Vegas Blvd, Las Vegas, NV 89109.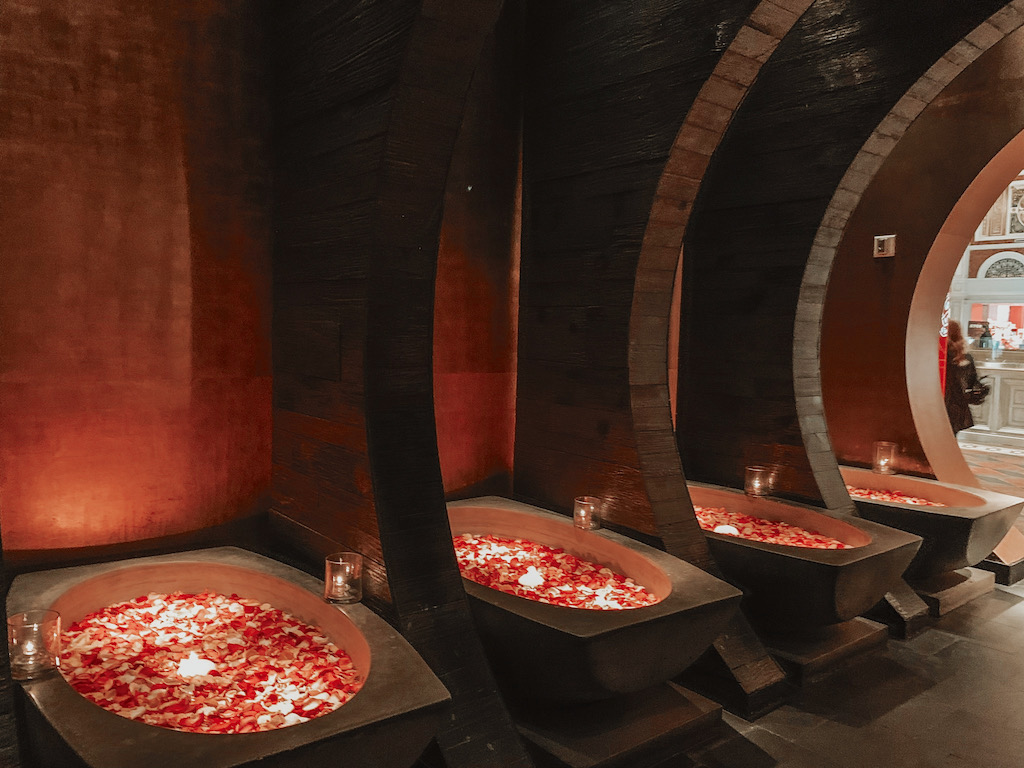 Sushi At Catch
Catch is located in the Aria hotel and oh my gosh this place is amazing. I had always wanted to visit a Catch restaurant to see if it's worth all the hype. Well, it is. The sushi here was absolutely incredible!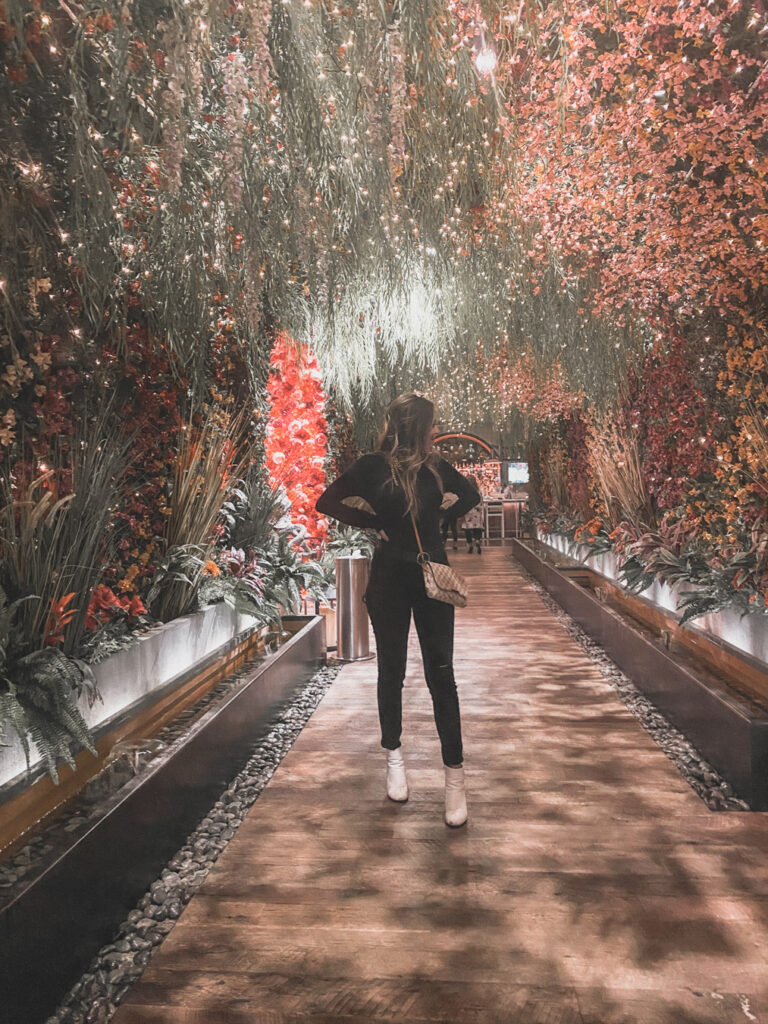 More Las Vegas Restaurants:
Nobu
Carbone
Matteo's Ristorante Italiano
Bouchon
Best Brunch in Las Vegas
Tableau
Everything about this place is perfect. Tableau is located inside the Wynn hotel with indoor and outdoor seating. Their patio is exceedingly nice, overlooking their beautiful pool. Get the eggs benedict. It was wonderful.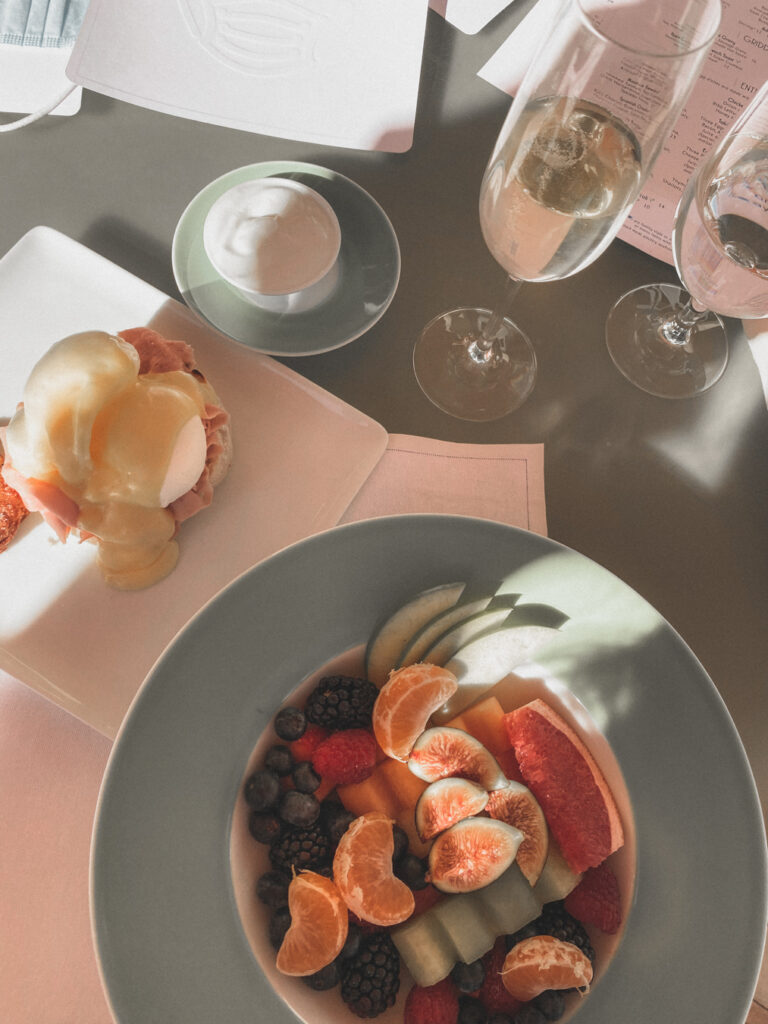 Sadelle's
Sadelle's is another perfect Las Vegas brunch spot. This restaurant is located inside the Bellagio in the botanical garden conservatory. The food is delicious and the atmosphere is lovely.
More Las Vegas Brunch Spots:
Bordergrill
Hexx Kitchen and Bar
Le Village Buffet
CHICA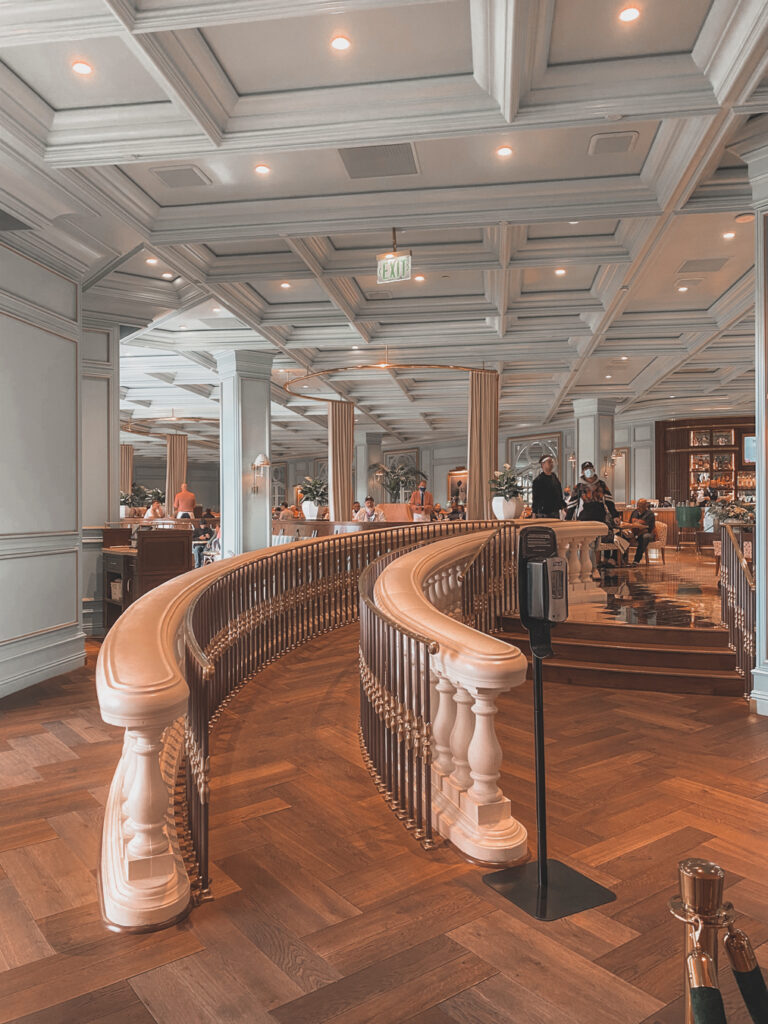 Drinks in Vegas
Enjoy Overpriced, But ~Fun~ Drinks At The Sugar Factory Las Vegas
Okay, to be honest, we really went here for the funky-looking drinks. I'm not big on sugary drinks so I wasn't sure about how these were going to taste. Well, I was right, they are incredibly sweet. However, the drinks were just as cool in person as you see in the photos!
It was a fun experience, but I wouldn't visit regularly. I suggest splitting a drink (they are HUGE). You probably won't want to finish your own. The drinks are also very pricy but I just had to visit because many celebrities have gone here. The Sugar Factory in Vegas is inside the Fashion Show Mall.
Cocktails And Apps At Vanderpump Cocktail Garden
If you choose one cocktail bar during your Las Vegas girls trip, make it this one. I LOVED it here. Vanderpump cocktail bar is located inside Caesar's Palace and the vibe is literally perfect.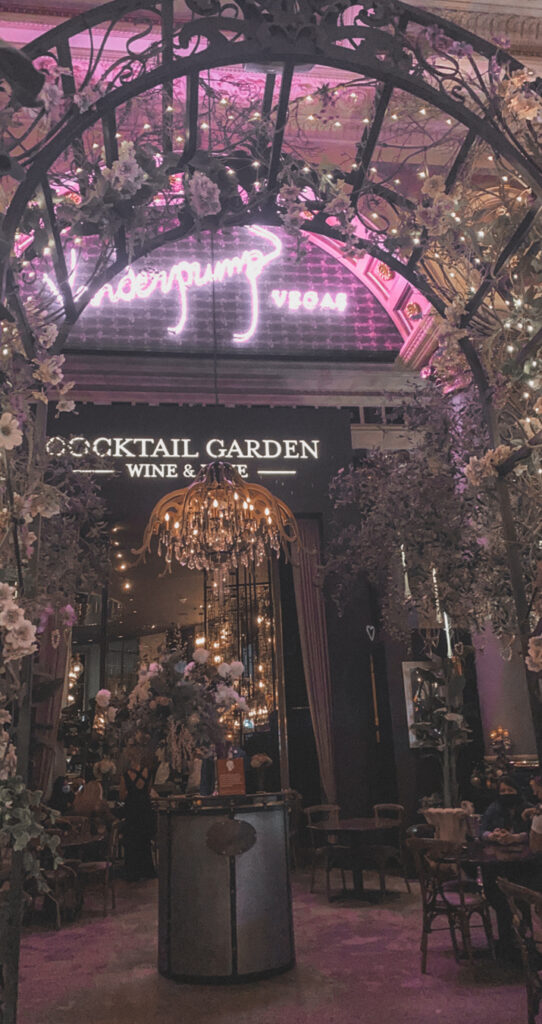 Cosmos At The Chandelier Bar In The Cosmopolitan
The Chandelier is a bar and lounge inside the Cosmopolitan hotel. You can't miss it. It is a crystal-enclosed bar, three levels high, and glowing. This is a must during your Las Vegas girls trip.
The drinks both tasted incredible and looked beautiful. You will seriously feel like a queen sitting in this bar. The vibe is so fun and unique! The drinks are expensive, but it's worth it for one or two. Take some photos and enjoy this stunning lounge!
RELATED POST: PLAN YOUR LAS VEGAS BIRTHDAY TRIP IN 10 SIMPLE STEPS]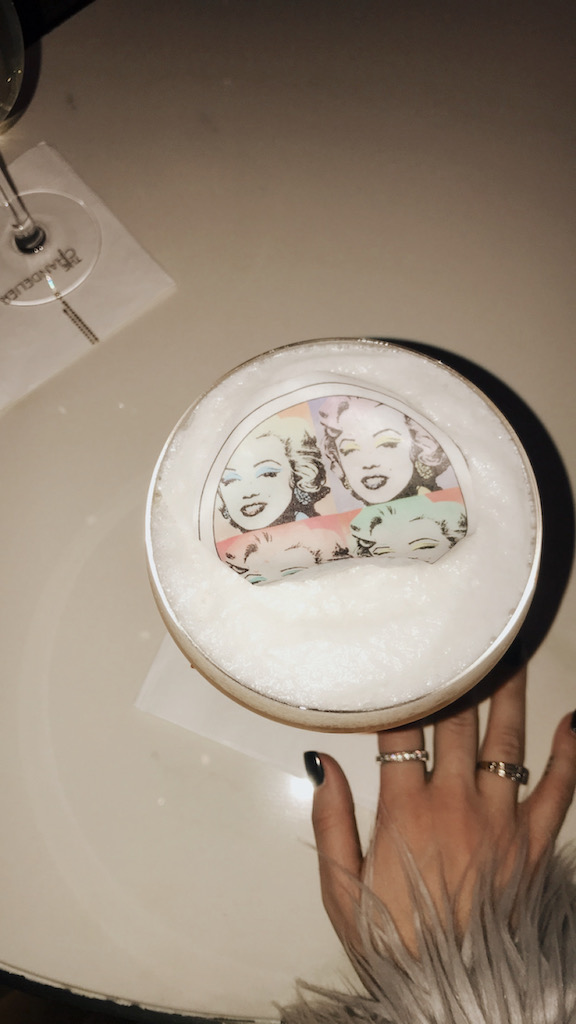 Additional Activities to Add to Your Las Vegas Girls Trip Itinerary
Visit the 7 Magic Mountains
Pool party (if it's warm enough)
Sunday brunch
Spa day at Canyon Ranch Spa
Las Vegas Packing List Essentials
Heels & Flats
Blister pads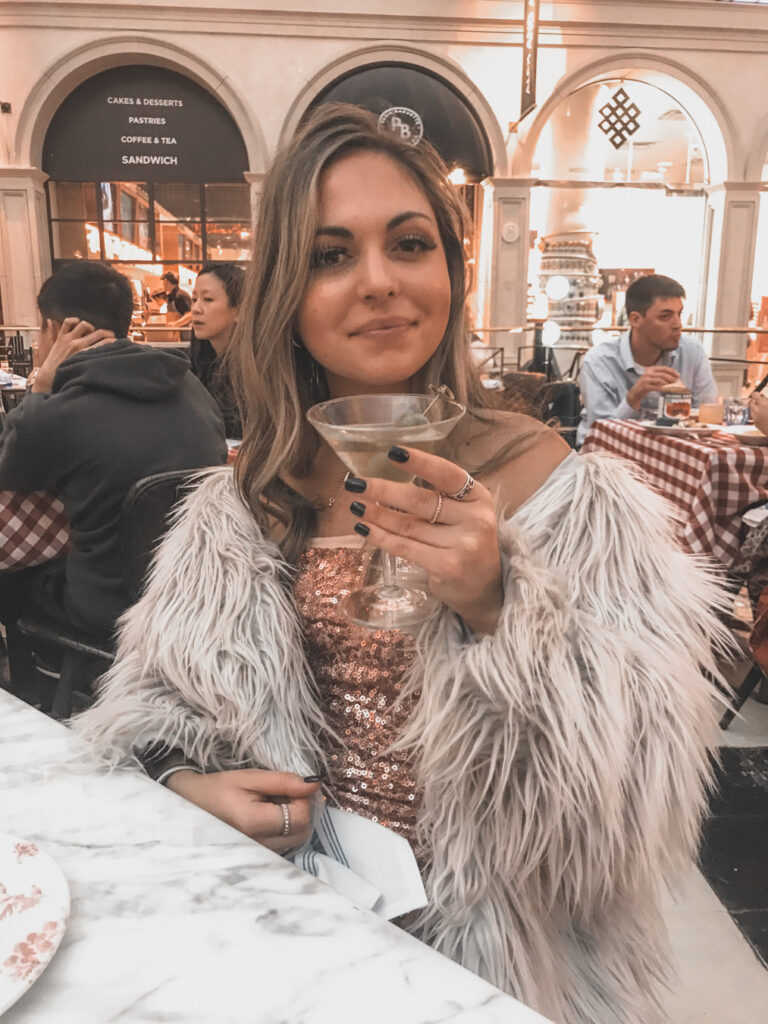 Final Thoughts
Vegas is right on up there as one of the best girls trip destinations in the USA! There are endless amounts of things to do and see in Las Vegas, a place that should be on everyone's bucket list. Have you been to vegas? If so, what's your favorite thing to do here?
xx Syd.
RECOMMENDED TOURS IN LAS VEGAS
PIN IT!
OTHER POSTS YOU MAY LIKE: