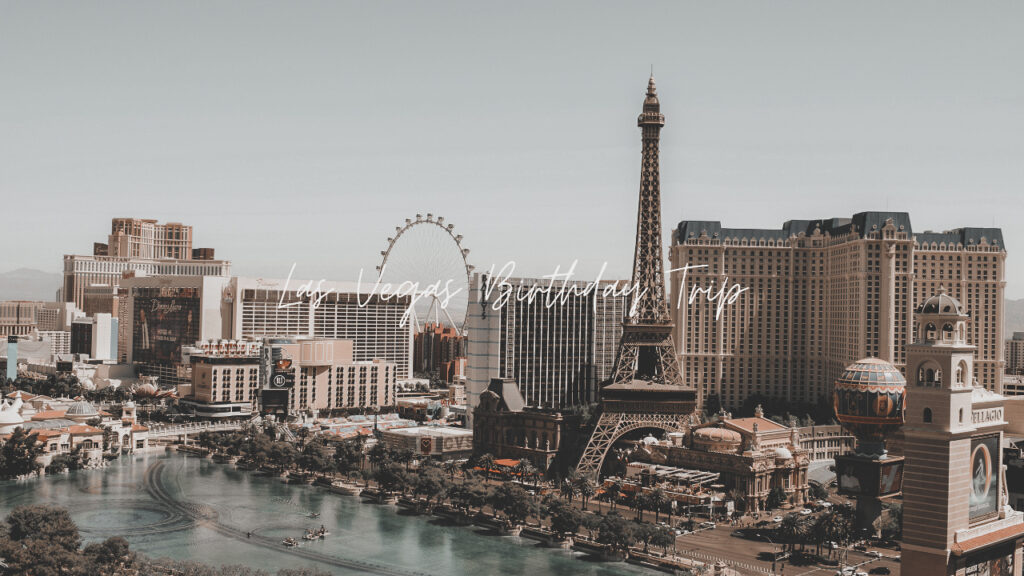 (Disclaimer: This post may contain affiliate links, which means we may receive a small commission at no extra cost to you.)
Planning a birthday trip to Vegas? This is the perfect step-by-step guide to planning your Las Vegas birthday celebration. This guide will walk you through step-by-step on how to plan your birthday trip to Vegas. If you are looking for full Las Vegas traveling guide, you can find that article here.
I celebrated my 21st birthday in Las Vegas and it was an absolute blast. If you are thinking about it, do it! Even if this is not your 21st, Vegas is such a good birthday weekend celebration no matter how old you are. Like, who wouldn't want to have a Las Vegas birthday party?! Alright, now for the guide.
Disclaimer: This article contains affiliate links.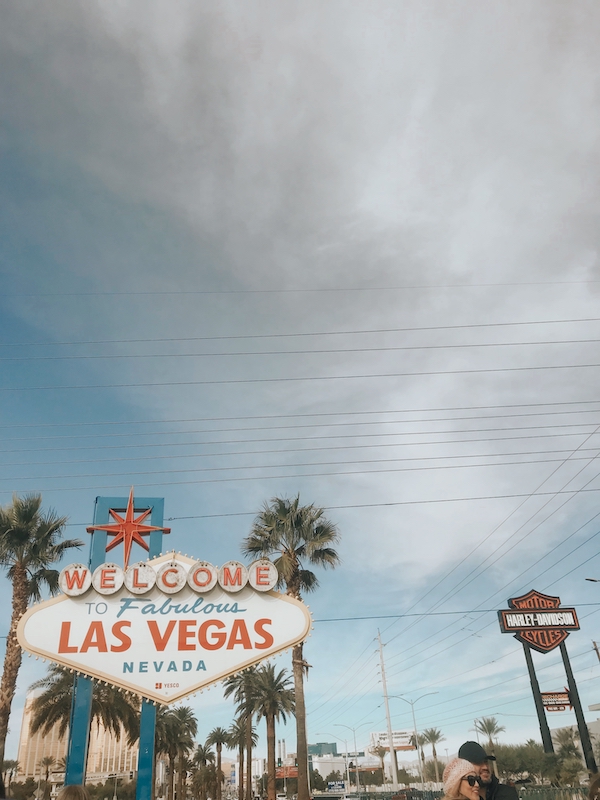 Step 1: Figure Out When You Want To Go
The first step to planning your trip to Las Vegas is to decide when you want to go and for how long.
Vegas In The Winter or Summer?
Vegas is blast year-round so don't let that set you back. My birthday is in November, so when I visited it was a bit chilly but I still had so much fun.
If you visit during the winter months you will get to enjoy the winter decorations, ice skating, and other holiday activities. On the other hand, if you visit during the summer you can take advantage of the day clubs and pools. You really can't go wrong.
Plan At Least Two Days For Your Las Vegas Birthday Trip
Figure out how long you want your birthday trip to be. Do you want to go for a weekend or a whole week? For Las Vegas, I recommend going for at least two days but no more than four.
I love Las Vegas, however, small in doses. Vegas can be a lot so I prefer shorter, busier, trips as opposed to long trips. I recommend three nights and four days for a birthday trip! I promise you will get to do it all in this amount of time.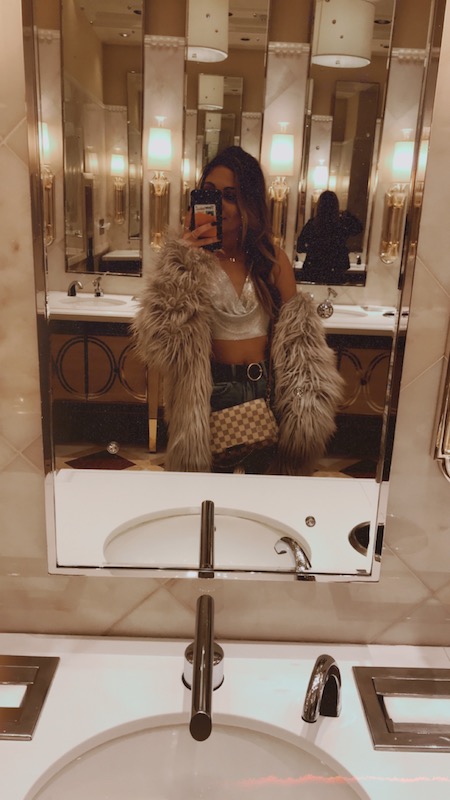 Step 2: Set Your Budget
The next step is to set your budget. How much do you plan to spend per day and remember to keep some money aside for gambling! Keep in mind that Vegas is an expensive place, so food, cocktails, and entertainment will cost you some money. I would plan for at least $150 to $250 dollars per day
Step 3: Invite Your People
Now it's time to invite your gals! Who do you want to be surrounded by on your birthday trip to Las Vegas? Friends? Family? Both? I went with my best friend, my mom, and my grandma and had an absolute BLAST!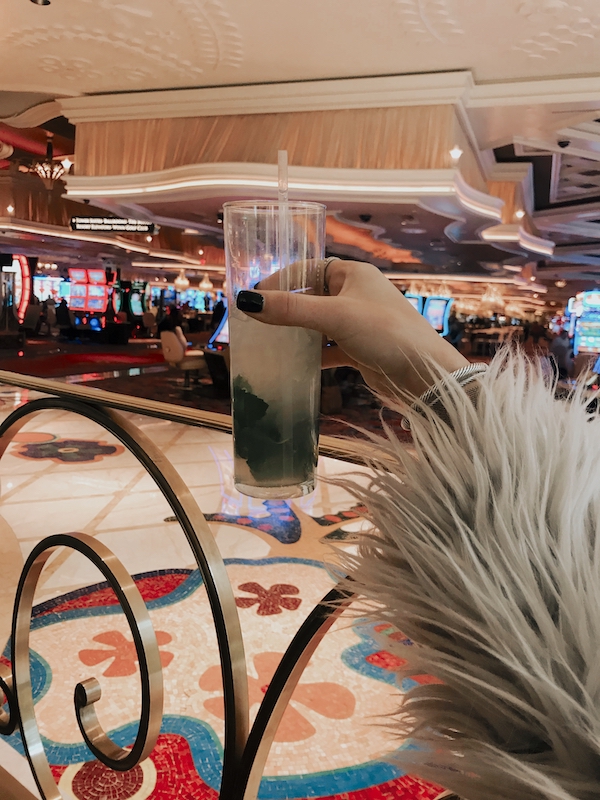 Step 4: Book Flights
Now that you have decided when you are going and who is going, it's time to book your flight to Vegas! I have found that Google Flights is the best site to find cheap flights, check out my resources page for more tips on how to find affordable flights. 
Step 5: Book Your Accommodation On The Strip
Finally, it's time to book your hotel! For a birthday, I recommend staying on the strip. It will be more expensive but it's in the middle of all the action! Nothing beats staying on the strip when in Las Vegas. A few of my favorite hotels and casinos are the MGM Grand, The Venetian, and The Palazzo.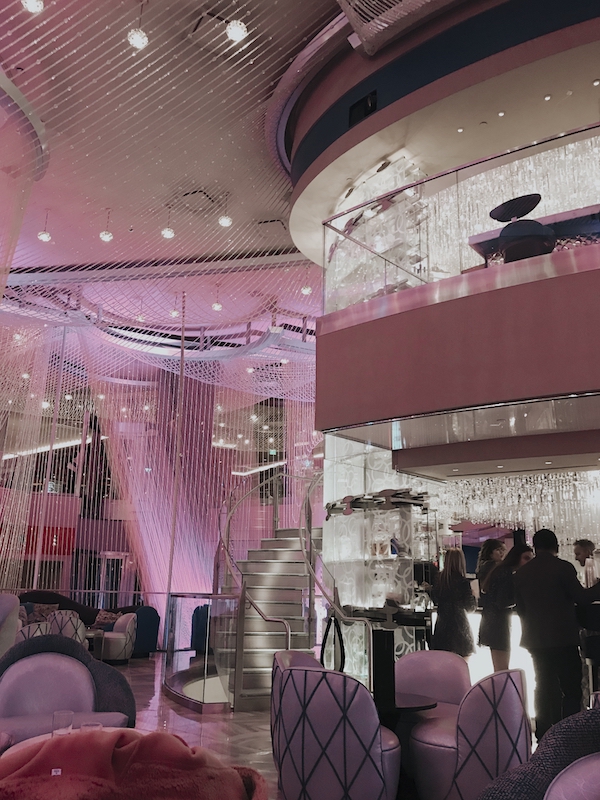 Step 6: Shopping!
The best part. Shopping. Find a cute, and ~boujee~ 21st birthday outfit and a sash. You might as well throw in a sparkly tiara too. There is no such thing as extra in Vegas. You might also want to grab some fun gold 21 balloons for the room and maybe some other decorations and photo props! 
Shop Vegas Birthday Outfits Below

Step 7: Make Birthday Dinner Reservations
If you want to eat at a specific place for your birthday dinner I recommend making reservations ahead of time just in case. It never hurts. Although you will be going to more than one dinner, plan one night out to celebrate your birthday and go somewhere special! Some of my faves are: 
Catch

: for DELICIOUS seafood and sushi (located in the ARIA) 

Tao

: for incredible Asian food (located in the Venetian)

Nobu

: for high-end Japanese cuisine (located in Ceasars Palace)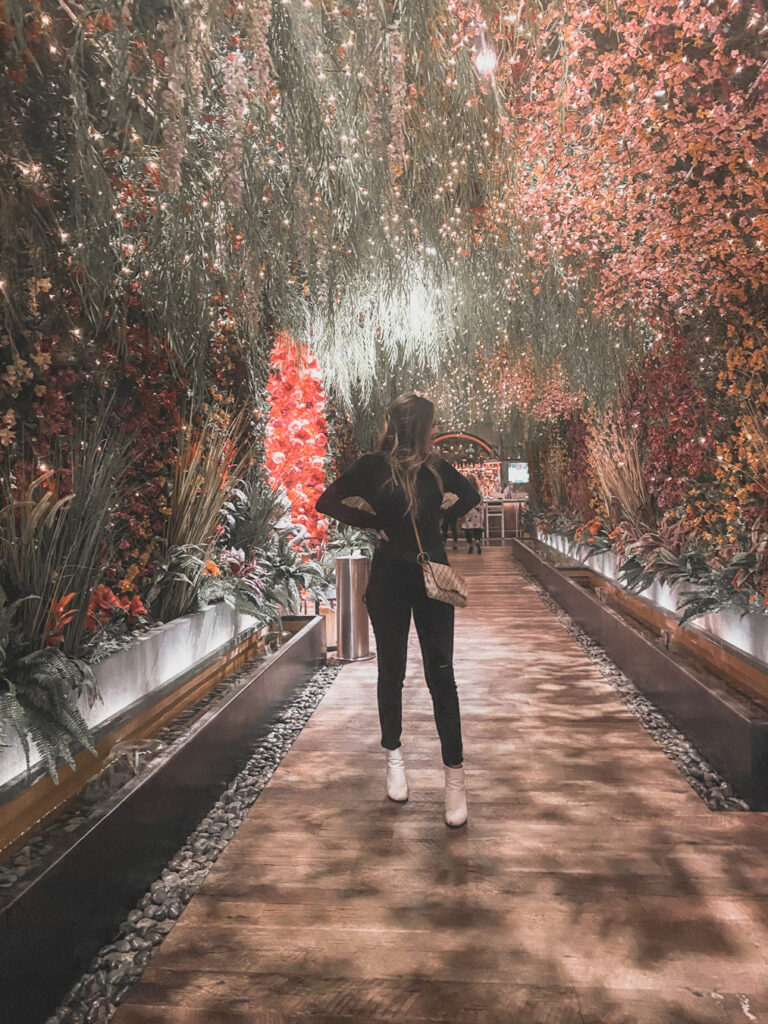 Step 8: Book Entertainment
Plan ahead and book your entertainment for the weekend. Las Vegas has some of the most incredible shows in the world. I saw a Cirque du Soleil show, and Opium – they were both amazing!
Step 9: Learn How to Gamble
This is something I wish I would have learned a bit better before visiting Las Vegas. Grab a gambling guide off amazon here and try to win some big bucks.
Step 10: Book Blowouts at Dry Bar
And the last step in planning your Las Vegas birthday is to go ahead and book appointments at the Dry Bar! This was the perfect beginning of a girl's trip! There is no better way to start a trip to Vegas than getting a blowout and sipping a cocktail. Trust me you have to.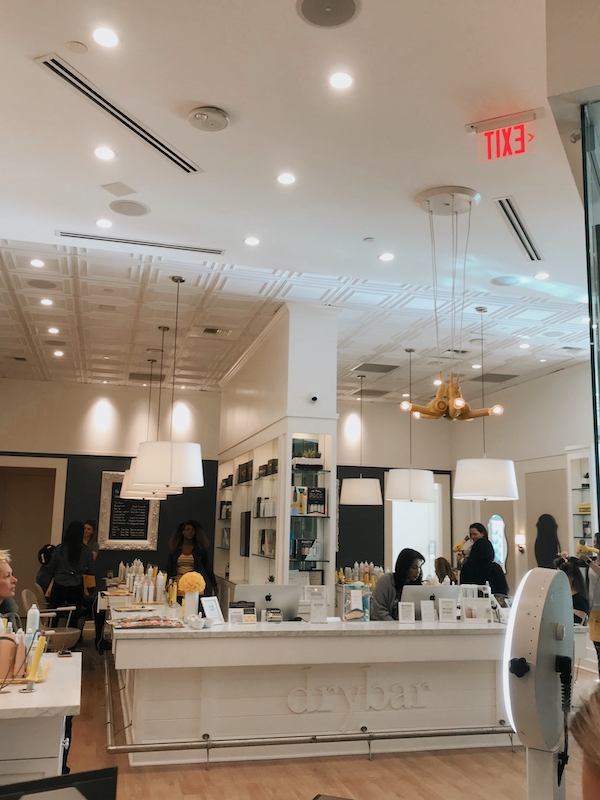 And for the most part, your trip is planned! The final thing you will want to do is fill in the blanks and create your perfect itinerary. You can plan this out in the weeks prior to your Las Vegas birthday trip. Here are a few ideas: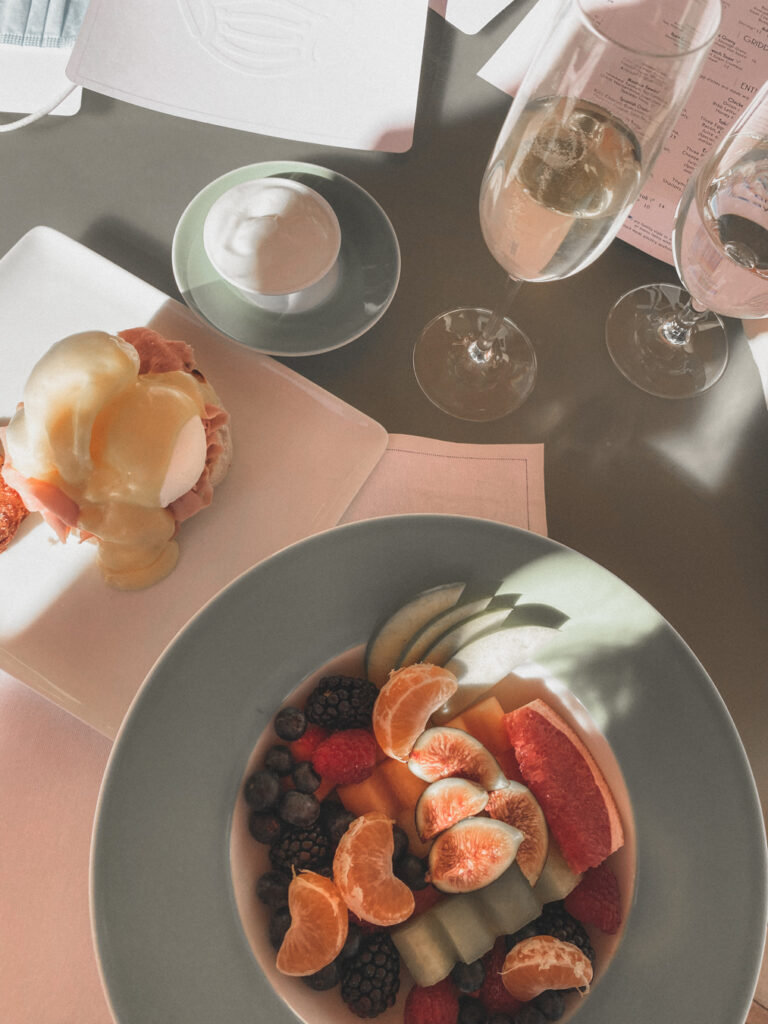 Hotel Hopping Down The Strip: My FAVE thing to do in Vegas. First off, you never know what you will see walking down the strip. Secondly, the hotels are stunning. Each one is so different and so much fun to walk through! Grab a drink in each hotel and stop for a slot machine. It's so much fun.
Shopping: It's your birthday trip so why not treat yourself! 
Las Vegas Sign: If you are looking for a photo opportunity this is for you! 
Cosmopolitan Chandelier Bar: You CAN'T miss this bar. It's located in the Cosmopolitan hotel and it's a full chandelier bar. The vibes are perfect.
Bellagio Water Show: Another fun thing to watch in Vegas, especially if the weather is nice. 
Check out my other Las Vegas article here for more trip ideas!
Additional Things to do in Vegas 
Have a Spa Day
Visit the 7 Magic Mountains
Take a Gondola Ride in the Venetian
Eat crepes in the Paris hotel and visit the Eiffel Tower
Party a night club
How to Get Around
Taxi or Walk
The best way to get around Las Vegas is either by taxi or on foot. You will find hundreds of taxis along the strip and at all of the hotels. They are super easy to find and they won't rip you off in Vegas.
Don't Forget to Pack: 
ID or passport 
Cash 
Swimsuit (if it's summer) 
A coat (for indoors or outdoor if it's winter) 

A wine opener:

just in case you need one for the room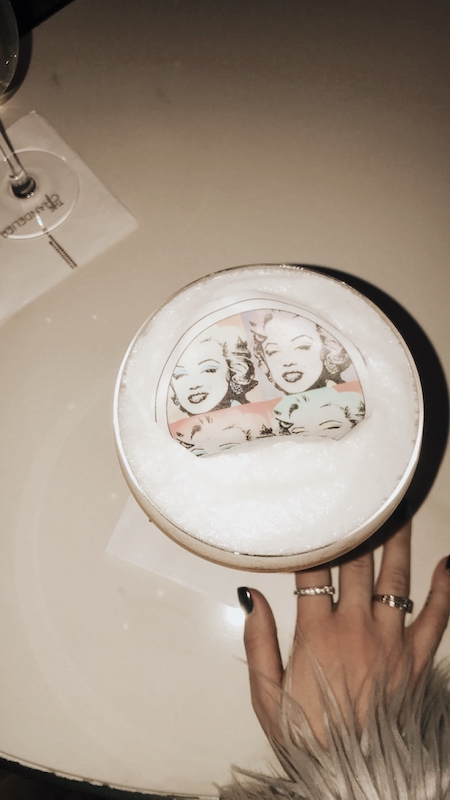 Final Thoughts
 I think Las Vegas is one of the best places to spend your 21st birthday or any birthday in general. It's a great destination year-round and there are endless amounts of things to do.
I don't think you could ever get bored in Vegas! You will find some of the best restaurants and clubs here, so that makes it the perfect place to celebrate a birthday. What are your favorite girls trip celebration destinations? I have to say Vegas is definitely up there with Nashville and Austin for me!
xx Syd.
Shop My Travel Favorites!
PIN IT!