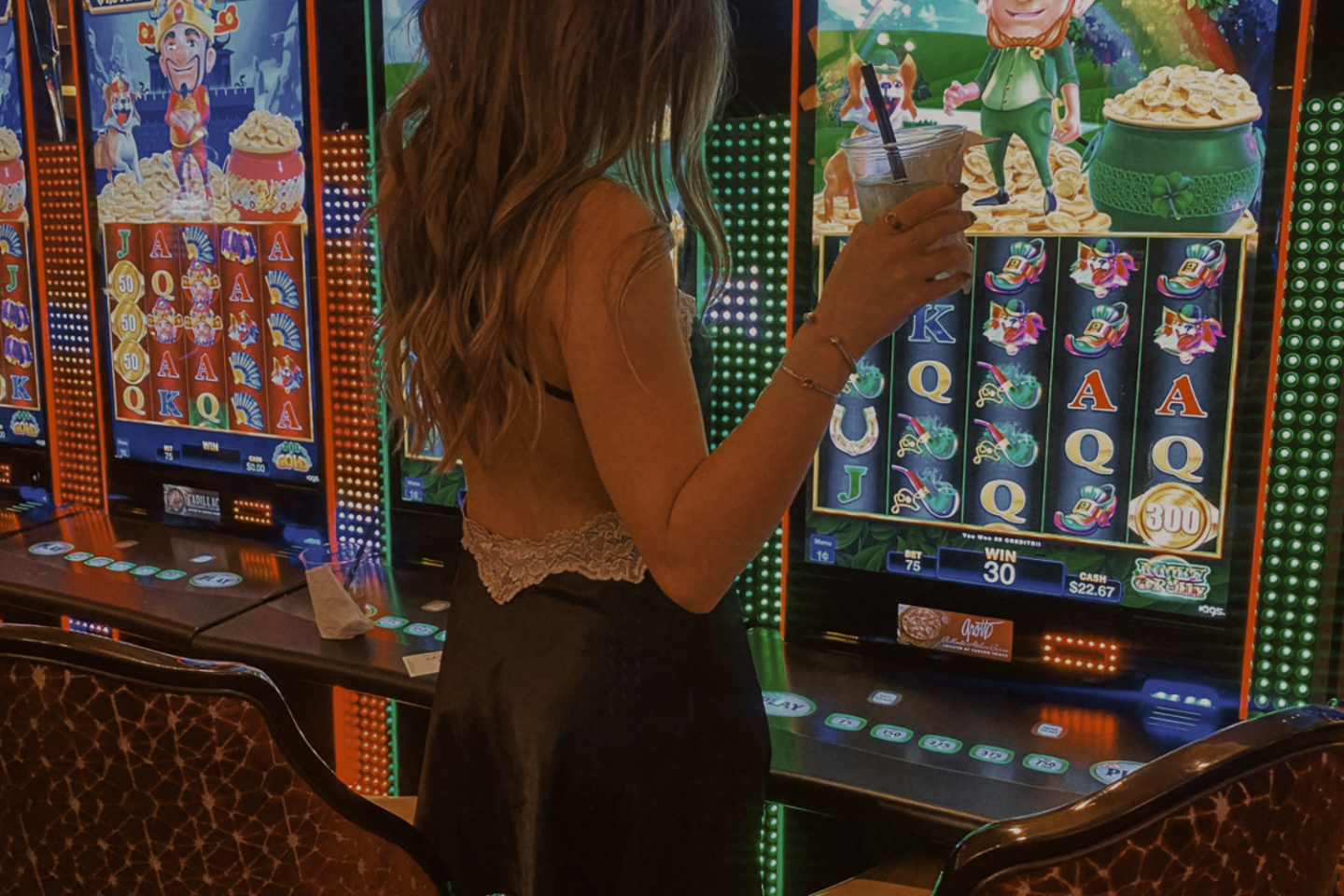 (Disclaimer: This post may contain affiliate links, which means we may receive a small commission at no extra cost to you.)
Need help packing for your trip to Vegas? Well, here is a Las Vegas packing list with everything that you will need!
Las Vegas, Nevada – A city full of fun, gambling, great shopping, and restaurants. If you are planning a trip to Vegas, and need some guidance on what the heck to pack then this post is for you.
Las Vegas can be a bit tricky to pack for, as for a big part of the year it's pretty warm during the day and cooler at night. The city does get pretty cool in the evenings, especially in the fall, winter, and early spring. Anyways, here is what you need to pack for Las Vegas, Nevada
More Las Vegas articles
Where to Stay in Las Vegas on The Strip | 10 Best Las Vegas Hotels
This post is a curated Las Vegas packing list for your next trip.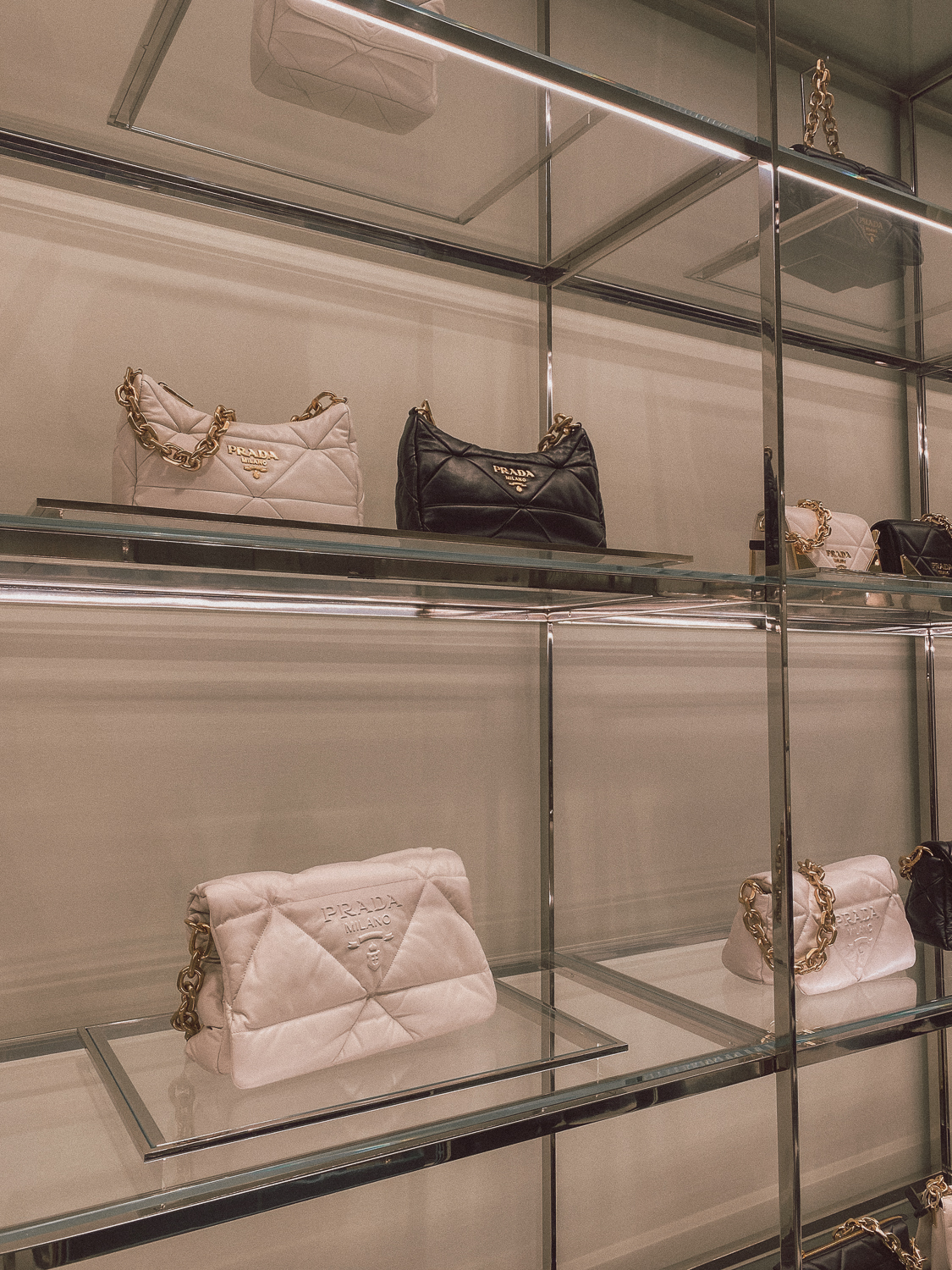 THE ULTIMATE LAS VEGAS PACKING LIST
CLOTHING

GOING OUT CLOTHING
You most definitely will need a few cute night-out outfits. When I visit Vegas I always like to have an option for the daytime and nighttime. The preference is yours and honestly, I love Vegas because you can literally wear whatever you want at any time of the day and no one will judge you. Here are a few of my favorite pieces for going out
COMFY CLOTHES
Like I said above – you can wear whatever the heck you want in this city. So while others are dressed to the nines in the evening you can wear a chill comfy outfit if you want. I do suggest bringing a few comfy outfits to lounge in when you are at your hotel or for traveling. Make sure to pack a t-shirt, hoodie, leggings, sweatpants, and PJs.
RELATED POST: 15 OF THE BEST WARM WINTER DESTINATIONS AROUND THE WORLD
ATHLETIC CLOTHES
I usually travel in athletic clothes/athleisure and that's about all the use I get out of my athletic clothing in Vegas. If you will be exercising – definitely pack a few athletic outfits. There are gyms in most of the hotels.
Aside from working out at the gym, there are great hiking trails outside of the city. For instance, if you plan on taking a day trip to the Valley of Fire or the Grand Canyon Make sure to pack athletic clothes and a pair of sneakers.
Aritizia jumpsuit: Okay yes, this jumpsuit is pricy but in my opinion, it's worth it. It's literally so flattering and you can style it in so many different ways.
Hokas: These sneakers are so comfortable. If you plan on hiking or going to the gym, def pack these.
UNDERGARMENTS
Don't forget your undergarments and especially a sticky bra or fashion tape for those annoying tops.
LIGHT OUTERWEAR
Make sure to pack a few outerwear options. Many of the hotels and casinos can be a little chilly. If you are visiting during colder months, it does get pretty cool outside at night. For a nicer look, pack a blazer – for a more casual look, pack a cardigan.
FOR THE POOL
If you are visiting Las Vegas in the summer months, there will certainly be no shortage of pool parties and day clubs. Make sure to add all your pool essentials to your Las Vegas packing list.
RELATED POST: 5 TIPS ON HOW TO PACK LIGHT
SHOES
Okay, pack comfy shoes. Shoes that you will be okay walking around in all day. The number of times I have packed shoes that hurt my feet after the first hour…. It's horrible. You will be walking a lot.
Heels: Make sure the heels you bring are comfortable to walk in. Trust me you will hate your life if you are walking around in uncomfy heels all day. Bring some blister bandaids too, just in case.
Workout sneakers: As I said, Hokas are the best.
Casual sneakers: For a more casual daytime look, pack a pair of Nike airforce 1's or Vejas.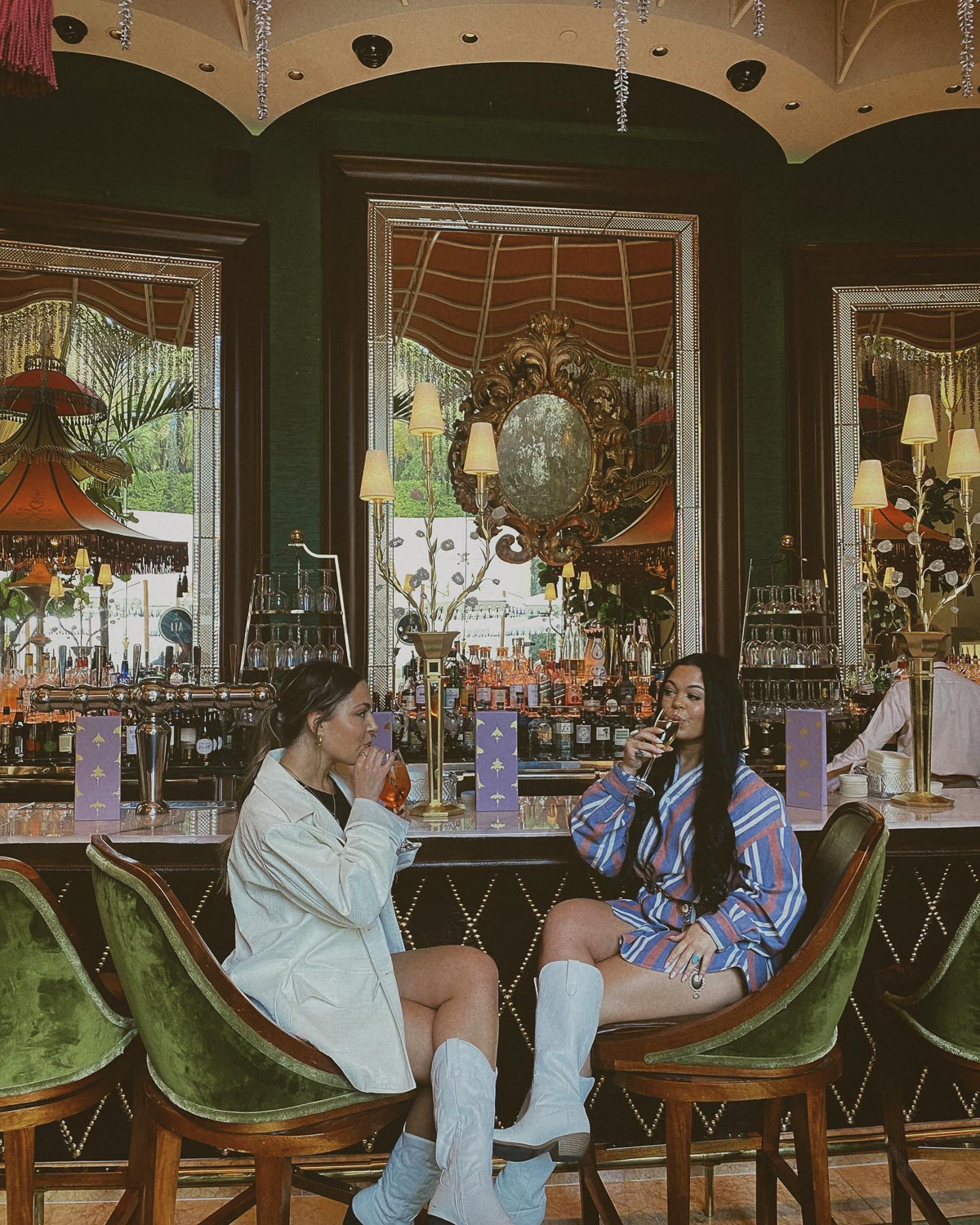 ACCESSORIES
Accessories are my favorite for traveling! You can easily dress up an outfit with the right accessories. Bring some fun sunglasses and jewelry to change your look. And don't forget a fun hat for the pool.
HATS
Hat for the pool: If you are visiting Las Vegas in the summertime, pack a cute sun hat.
Baseball cap: Great for the travel days when you don't want to do your hair.
SUNGLASSES
JEWELRY
BAGS
TECH
If you are a photographer or simply like taking photos on vacation – don't forget your camera. I also think disposable cameras are so fun for a girl's trip! Make sure you have all your charging cords for your devices.
FOR THE HANGOVER
Okay, you will thank yourself when you are prepared for the raging headache. Pack Liquid IV or electrolytes, vitamins, and Advil. Trust me – you want to have all this on hand. If you end up buying in Vegas, I guarantee you it will be much more expensive.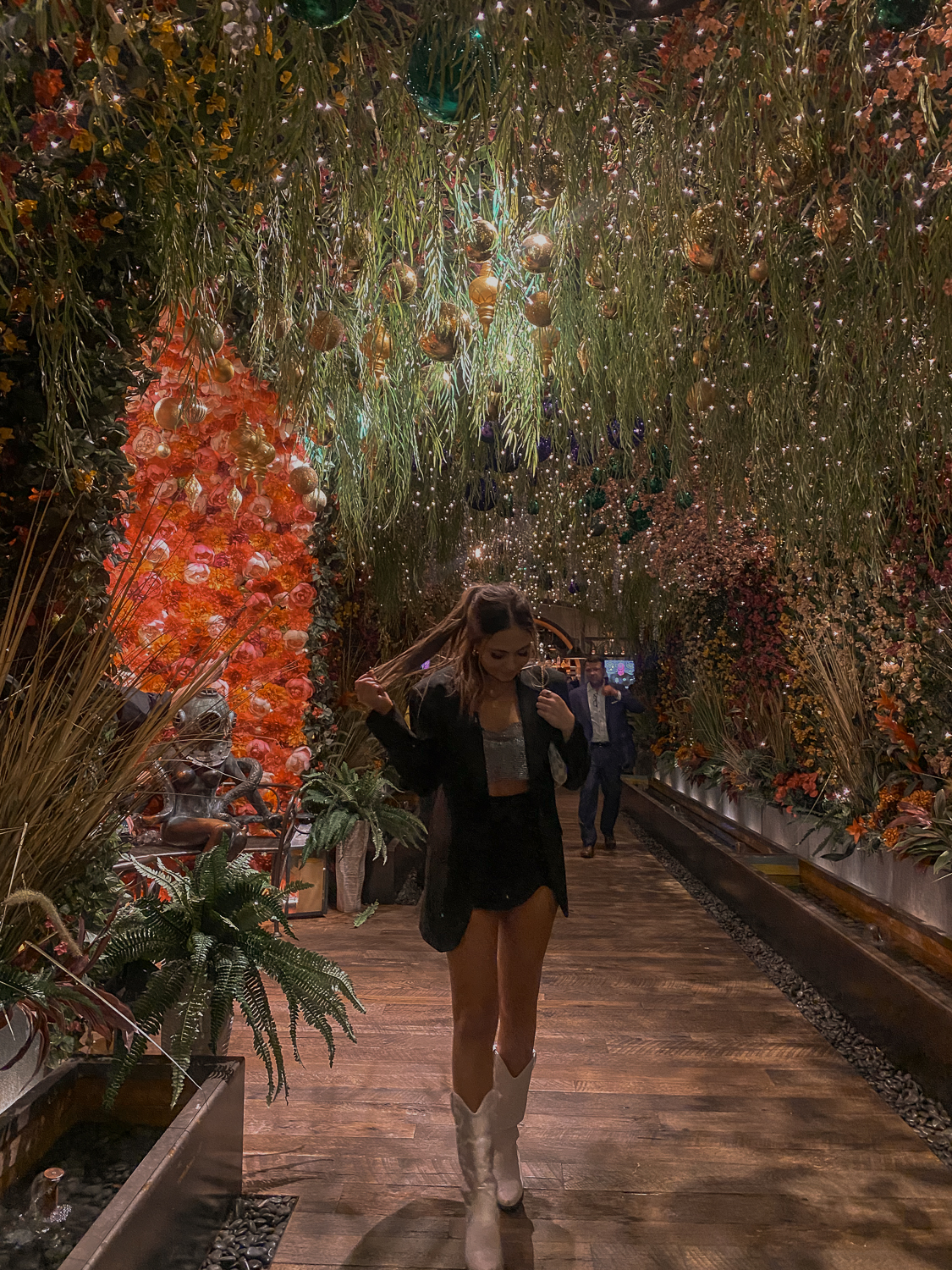 RELATED POST: 7 MAGIC MOUNTAINS LAS VEGAS – WHAT TO KNOW BEFORE YOU VISIT
TOILETRIES
Don't forget your toiletries. Make sure to pack SPF, skincare, makeup, and hair stuff!

OTHER
Here are a few other essentials you need to include on your las vegas packing list.
Travel docs: make sure to have whatever travel documents you need
ID: Bring your government-issued ID and do not try to use a fake ID here in Vegas. Trust me, it will not work. They are very strict.
Tide pen: Good to throw in your bag.
Sleep mask: I love this pillow sleep mask from Kitsch
Blister bandaids: No matter how reliable your shoes are – make sure to pack blister pads just in case.
Snacks: Can't travel anywhere without snacks. Here are a few of my favorite snacks to travel with.
Wrinkle spray
Cash: If you plan on gambling, make sure you bring some cash.
And that's a wrap on this Las Vegas packing list! If you have any questions about visiting Las Vegas, DM me on Instagram, comment below, or email me at sydabroad@gmail.com.
RECOMMENDED TOURS IN LAS VEGAS
WANT TO SUPPORT?
I always appreciate it when friends and family reach out wanting to support Syd Abroad. If you'd like to support the blog, here are a few brands that I am affiliated with. All you do is click the links, and I will receive a small commission at no extra cost to you!