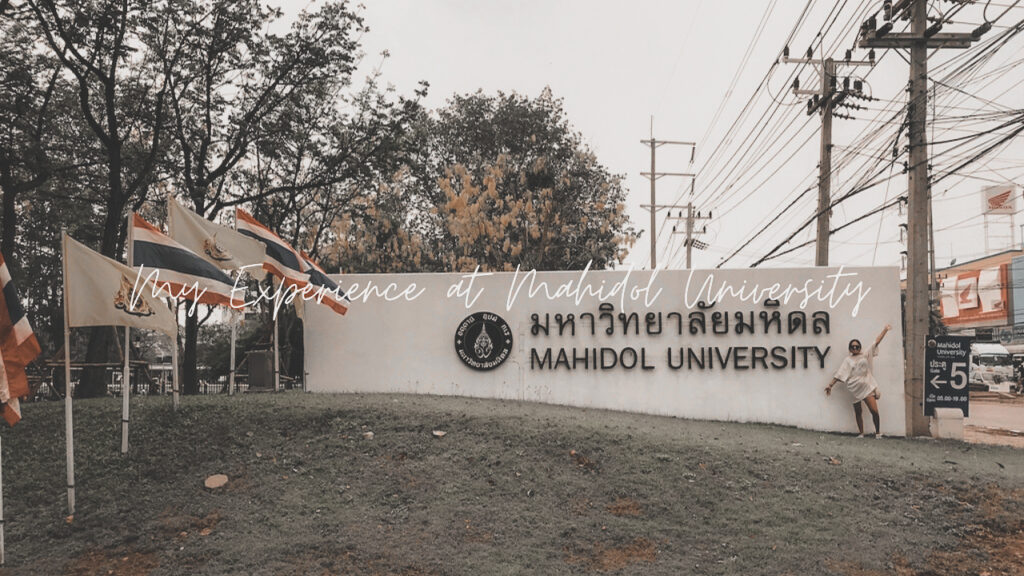 (Disclaimer: This post may contain affiliate links, which means we may receive a small commission at no extra cost to you.)
During the Spring of 2020, I studied abroad in Thailand with CIS Abroad. I lived in Salaya, Thailand, which was right outside of Bangkok. I assume if you stumbled across this post you are going to be attending Mahidol University, you are potentially planning to study abroad in Thailand, or just want to hear a bit about my experience! When I decided I was going to do this program I couldn't find out much about Mahidol University, besides the information on their website and a couple of YouTube videos. So I wanted to put together this resource to show you what to expect at Mahidol University from the perspective of an American student who attended. This guide includes all you need to know about attending this university and a bit of my experience. I hope you find this helpful! 
Check out my three-day Bangkok Itinerary here
Just for reference, during my time studying abroad I was a second semester junior at The University of Alabama. And yes, this was the semester that COVID hit, so I did not get my full trimester here. 
Disclaimer: This article contains affiliate links.
First Impressions 
I arrived in Thailand on December 27th and school started around January 7th. We had our orientation at Mahidol University about a week before classes started. My first impressions were that the campus was beautiful, super green, and huge! Also, we had to wear uniforms, which I had never done before.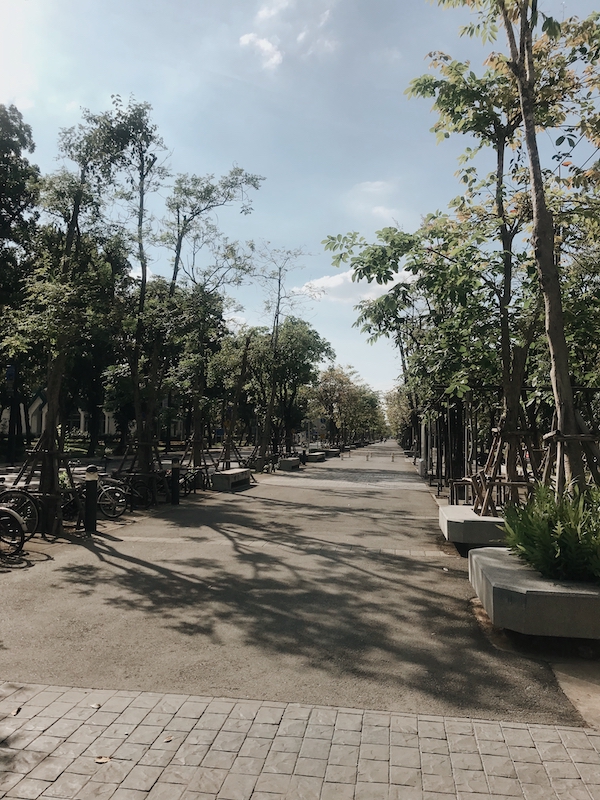 The Uniform 
For girls, the uniform was a black skirt, white button-down shirt, a belt, and a pin you had to wear on your shirt. Now, I quickly found out you could get around the "proper" uniform and kind of make your own. Some days I wore a plain white T-shirt, black shorts or my own black skirt, and whatever shoes I was feeling that day. I also rarely wore my pin because I was afraid of losing it. Lol. The Guys wore black pants, a white button-down, and I believe they did not have to wear a pin. 
We bought uniforms from the school during orientation and they were super cheap. There is no need to buy anything before you arrive in Thailand for your uniform aside from shoes. Apparently, you are supposed to wear black closed-toed shoes, however, I ended up wearing Airforce ones or Birkenstocks most days. 
Test Days 
Test days were different. You had to be in your full uniform or else you could get denied from sitting for the test. So make sure you have the full uniform on including your pin and belt. Also, you are supposed to wear black closed-toed shoes on test days but it didn't seem like anyone cared what color your shoes were. I had gotten a pair of black vans before I left.
The Classes 
The classes at Mahidol University were definitely a whole lot different than they are here in the states. The classes were longer, and honestly more difficult than I expected. Classes at this school are also on a trimester schedule whereas I'm used to a semester schedule here in the states.
Class Locations
The campus is pretty big but all of my classes were in the new (international) building. I believe that the majority of my friends' classes were also all in that same building. So, I don't think anyone's classes were spread out all over campus
The Teaching
The teaching style was different from the states and it varied from class to class. Most of my classes were lectures, which I am used to. I want to note that some of the professors' first language is not English, so at times I had a hard time understanding the professor. But for the most part, I had no problem at all!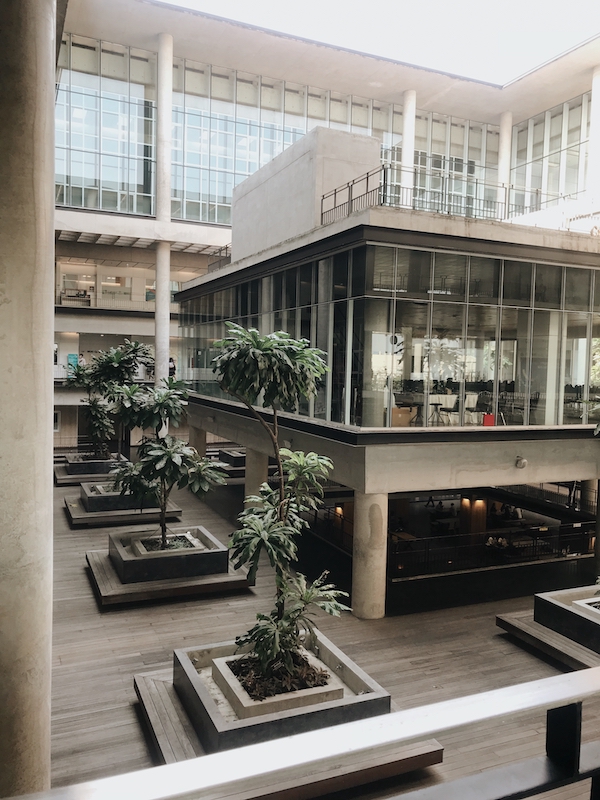 Class Time: They were long.  
The classes I took were twice a week and 1 hour and 50 minutes long. This was so much longer than I'm used to and it was hard to sit in a class. Also, most of my classes never started on time, some up to 20 minutes late. This seemed like a cultural thing because professors and students were usually always late. At my school in America, if we were even a couple of minutes late, that would not be acceptable. This was interesting to get used to! 
As for my personal schedule, I took four classes which were on Tuesdays and Thursdays and I was in class from 8 AM to 4 PM with 10 minutes breaks in between, besides when classes ended early. They were long days but I am so glad I got this schedule. I was able to have super long weekends which was so worth it. The classes I took were wine tasting, which was SO much fun, finance, business communication, and a global business class. 
Grading and Tests
The grading and tests were the strangest part to me. So, here in America, our final grand consists of multiple quizzes, homework assignments, tests, a midterm, and a final. Basically a lot of different assignments. Well, in Thailand my final grade included one midterm and one group project for the most part. This was the case for almost all of my classes. It kind of sucks because you don't get a lot of opportunities to bump your grade up. This was how Mahidol was the most different from my university here in the states. The professors were very understanding and will work with you on your grade.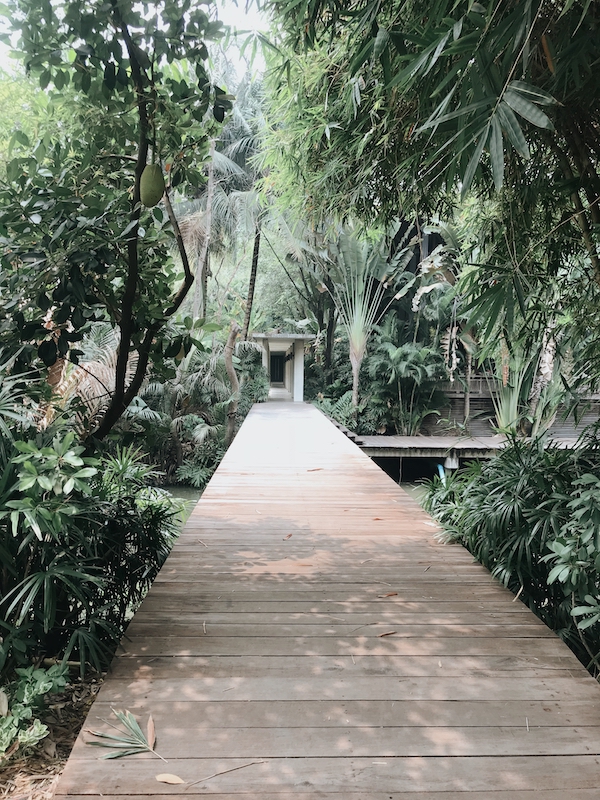 How I got to Campus 
If you are going to school at Mahidol University you are most likely staying at the Bundit apartments or near there. Most all of the apartments had a shuttle van to take you to school. Also, You can walk, however, it's hot and a bit of a long way. You also have the option of paying for a motorbike to get to school. 
Where to Eat on Campus 
The food at Mahidol is incredible. There is a "cafeteria" type of place and a 7-eleven in the international building. Also, in the old building right across the street, there is another cafeteria to eat. All the food is so so good and cheap so when I had time to eat lunch I would grab food from school. Otherwise, if I was in a rush I would grab a quick snack at 7-eleven. If you aren't familiar with 7/11s in Thailand, they are the BEST for food, snacks, and drinks! They are not like the 7-elevens here in America. 
On the first floor of the international building, you will also find a coffee shop that I went to almost every morning! There are also a few other coffee shops around campus. I believe there is a Starbucks and I also visited a good coffee shop near the University store one time! 
Final Thoughts
If you will be studying abroad in Thailand and attending Mahidol, I am SO jealous. I would do anything to have that semester back. It was seriously the best time of my life! If you are thinking about studying here, do it. I promise it will literally be the best decision you have ever made! Although the school was more challenging than expected, I still really enjoyed Mahidol and overall it was not as hard as my classes here at the University of Alabama. I say the classes were "harder," but studying was not too high on the priority list! The students were nice, the professors were great, and the campus was beautiful! I also sort of like the fact that we had uniforms. It made it easy to get ready for school in the morning. I hope this guide was helpful!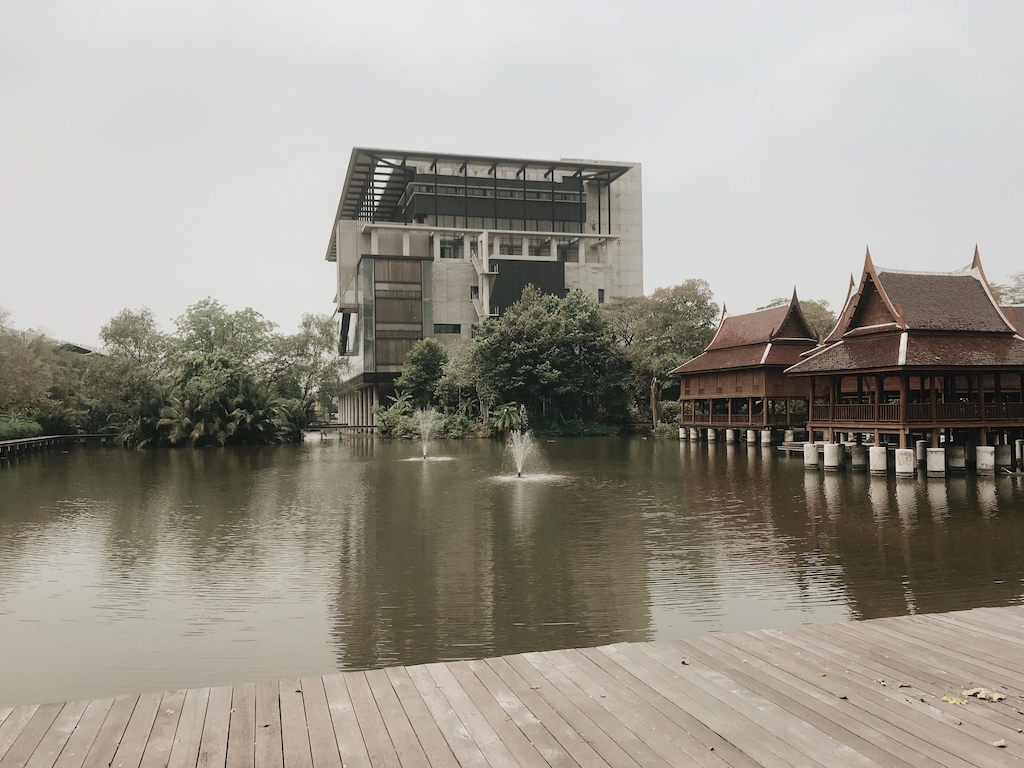 xx Syd.
Shop My Travel Favorites!
PIN IT!