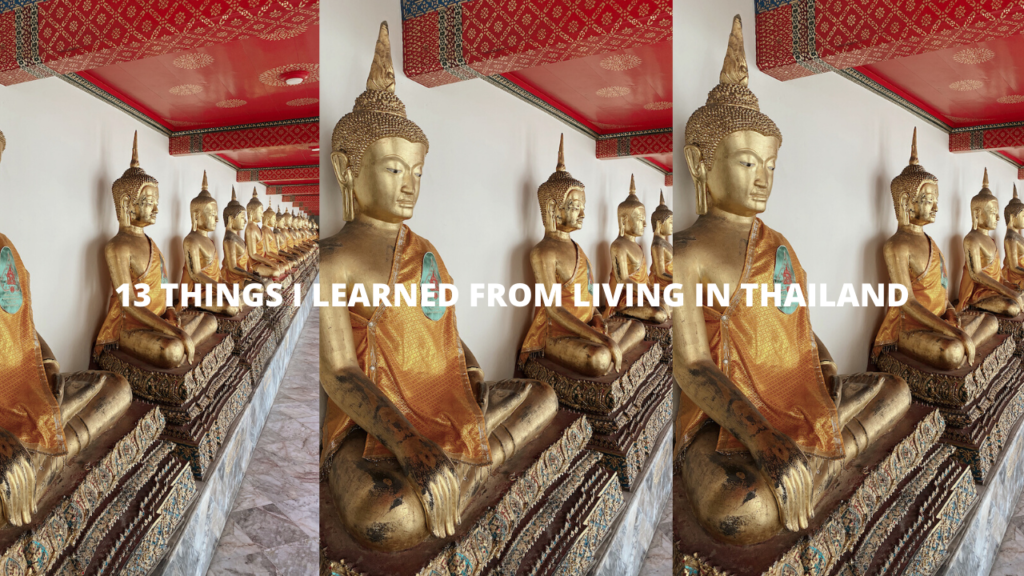 (Disclaimer: This post may contain affiliate links, which means we may receive a small commission at no extra cost to you.)
I spend a semester studying abroad at Mahidol University in Salaya, which is right outside of Bangkok. This was seriously the best experience of my life and here is what I learned from my three months of living here.
1. Try the food! 
Thailand has some of the most delicious dishes you can find. Try it all, you will most likely love what you're eating!
2. Strangers can become your best friends quicker than you think
I moved to Asia without knowing anybody. Within a week of living in Thailand I knew I already had life long friends. Talk to everyone and keep an open mind!
3. Monkeys are mean
Okay, they seem all cute at first but they are in fact very mean, monkeys will steal your food and chase you.
4. ALWAYS buy flight insurance
Something I absolutely never did, and then I couldn't travel due to the corona virus. Buy the flight insurance, you never know what's going to happen.
5. The language barrier in Thailand wasn't as bad as I thought it would be
After living in Thailand for 3 months I found that getting around with only English was quite easier than I thought.
6. The World is much smaller than you think
Meeting people from around the world and seeing places you have always dreamt of seeing, really does make you realize the world is in fact very small.
7. Don't jump over fire
Specifically, don't jump over the fire ropes at the full moon party. Just don't.
8. Wear bug spray
This was basically my perfume scent for the 3 months I lived there
9. Talk to the locals
I had some of the best, most memorable conversations with local Thai people!
10. Live in the moment
Because you don't know when a pandemic is going to take you from your favorite place on earth away from your best friends.
11. It's not the place you're at, it's the people you're with
Traveling with the right people is so important. When your with good company, it doesn't matter what you are physically doing, you know for a fact you are having fun.
12. Don't stress over what you can't control
Just don't waste your energy on things you can't control, everything will work itself out.
13. Thailand is truly the land of smiles
I now understand why this country is known as "the land of smiles." Go to Thailand and you will see why too. 
Thanks for reading 🙂
-xxx Syd