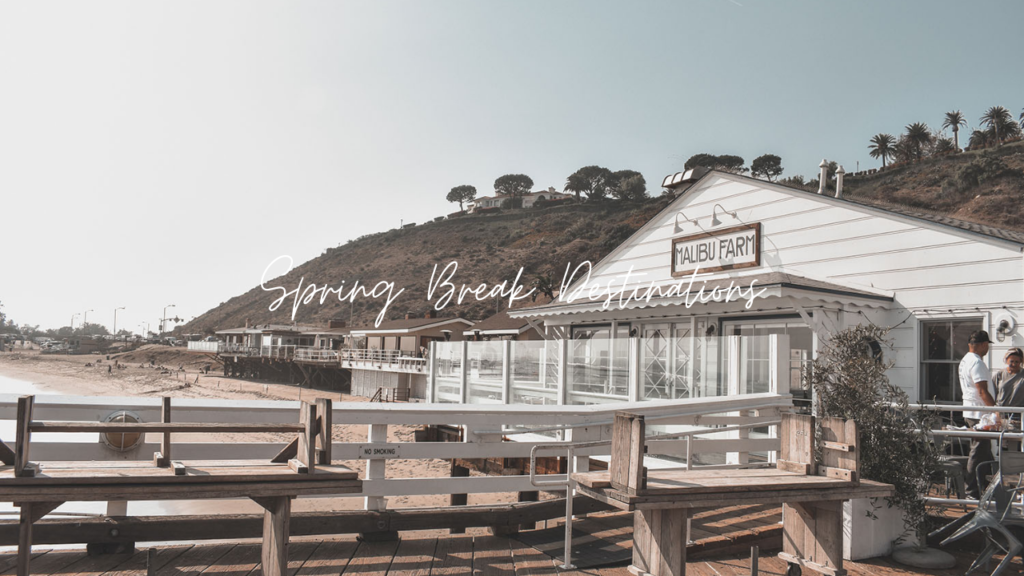 (Disclaimer: This post may contain affiliate links, which means we may receive a small commission at no extra cost to you.)
Although spring break may look a little bit different this year (okay, maybe a lot different), it's still possible to have a fun and safe spring break in 2021. In this blog, I'm going to let you in on 10 of the best spring break destinations for college students that will still be a blast traveling safely during the pandemic. 
Disclaimer: This article contains affiliate links.
I am a little bummed because my spring break here at the University of Alabama technically got canceled. Now, we have one "health day" instead of a whole week. However, my friends and I are going to make the most of it -safely of course – considering it is our senior spring break. That being said, there will potentially be a Florida trip in the future. So stay tuned for that!  
Last year during this time I was studying abroad in Thailand and my friends and I were supposed to go on a late "spring break" in April to Bali, but we all know how that turned out. Although I really can't complain because living in Thailand for a whole semester was basically a 3-month long spring break in itself! 
How To Have A Safe Spring Break
Yes, spring break is normally known for being insanely crowded and definitely ~not~ COVID friendly. However, that doesn't have to be the case! Grab a couple of your closest friends, hit the road for a road trip, or pick a city you've always wanted to visit and make sure you are visiting it safely during this pandemic. 
I really do believe it's great to support the local economies of cities that have been hurt badly because of little tourism over the past year. Read this guide on how to travel safely during a global pandemic.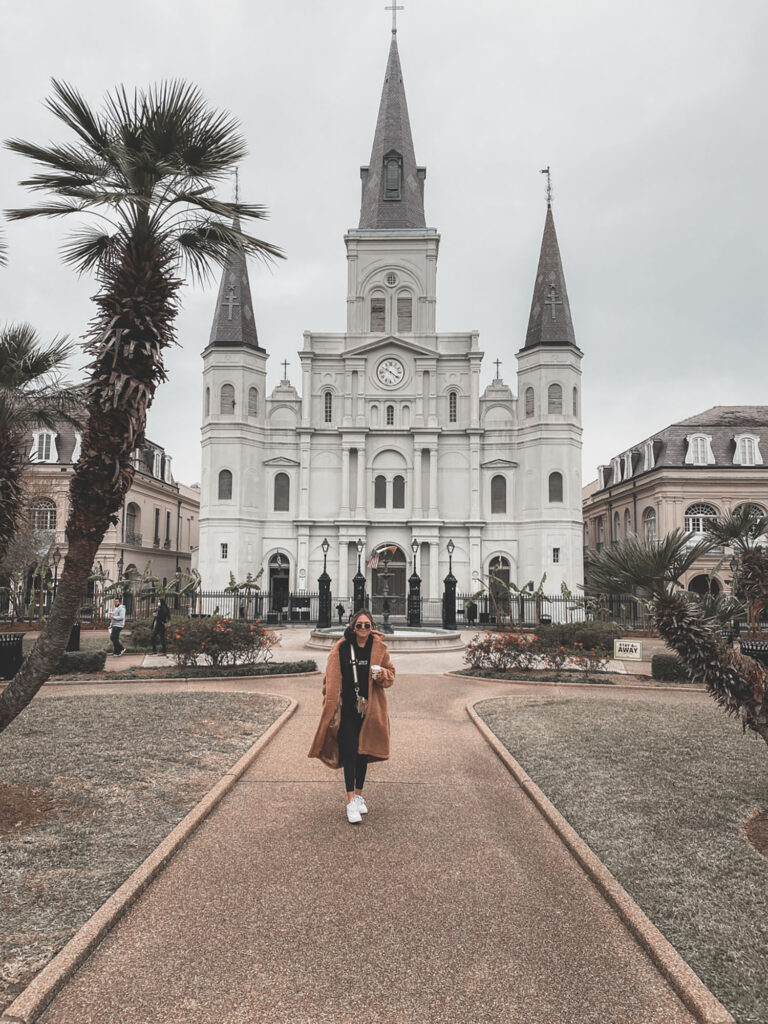 The Best Spring Break Destinations For College Students
1. New Orleans, Louisiana
Where do I even start with New Orleans? If you haven't been here, you've got to go! This city is truly a city like no other. There is such a vibrant culture in New Orleans.
The architecture is absolutely beautiful, if you are obsessed with design, you will love wandering around the streets of New Orleans. Also, not to mention the cajun food. Oh my gosh, it's incredible. You've got to try seafood gumbo, benefits from Cafe Du Monde, and really everything you can while you are here.
New Orleans is on the list of the best spring break destinations for college students because hello, there is so much to do here. There are so many great tours and museums around the city and of course opportunities for some partying as well.
However, due to the pandemic, Instead of partying your way down Bourbon Street, stop in a few bars along the way or wander down Royal Street. And don't forget to people-watch in the French quarter.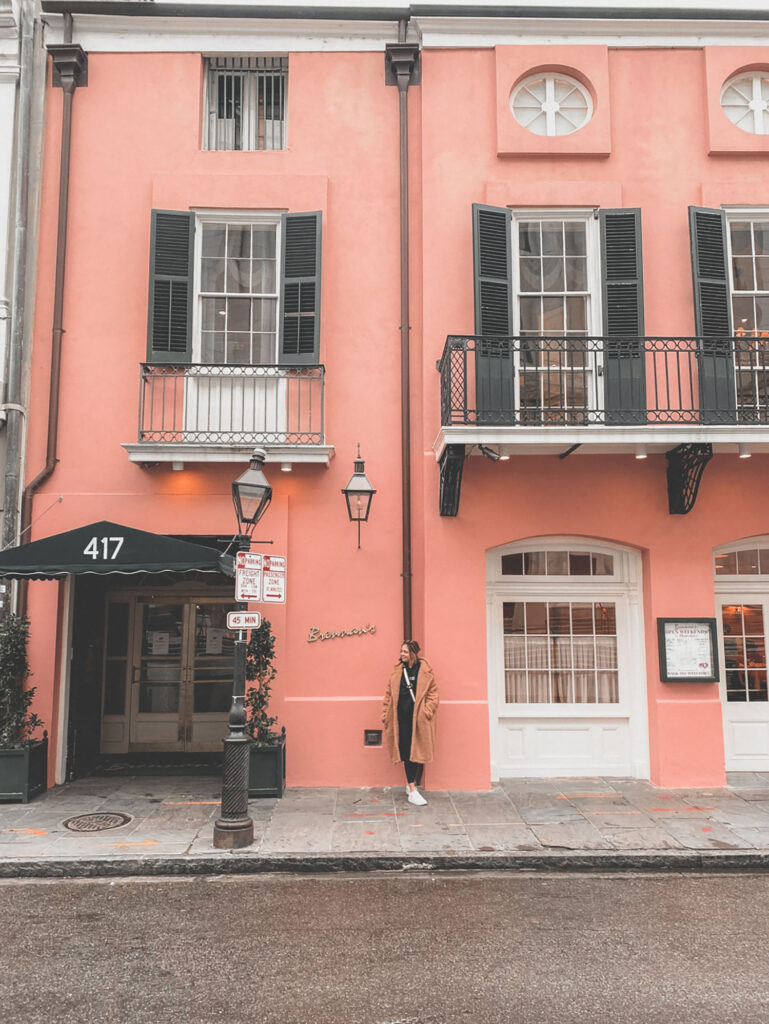 New Orlean's Top 5 
Eat Fresh Beignets at Cafe Du Monde.  
Get cocktails at The Carousel Bar & Lounge in Hotel Monteleone.
Eat the best cajun food you will ever have.  
Wander around Bourbon Street.
Attend a jazz brunch at Brennan's.
READ MORE: CITY GUIDE: 10 OF THE BEST THINGS TO SEE IN NEW ORLEANS
RECOMMENED TOURS IN NEW ORLEANS: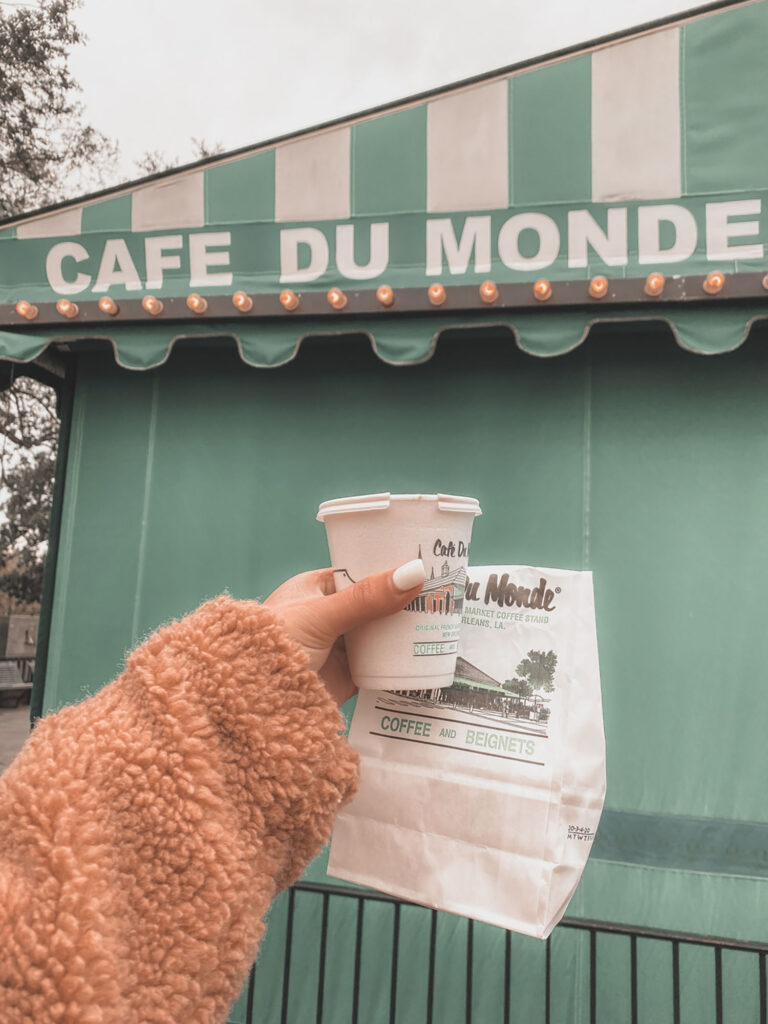 Find a place to stay in New Orleans
2. New York City, New York 
A city that has it all. Spend your spring break week exploring the incredible city of New York! Shop down SoHo, try your favorite coffee shops, eat the best brunches in the city, drink on rooftop bars, and explore some famous sites around NYC.
When I lived in the Hamptons for a summer, I took a couple of trips to New York City and it was a blast. I explored the Met and the Top of the Rock. I also got to wander around Times Square, Central Park, and the Brooklyn Bridge! New York City is a perfect spring break destination if you are looking for a city vibe.
NYC's Top 5
See the famous Met Museum.
People watch in Times Square.
Get a break from the city in Central Park.
See a show on broadway.
Walk along the Brooklyn Bridge.
READ MORE: HOW TO SPEND 24 HOURS IN NEW YORK CITY
RECOMMENDED TOURS IN NEW YORK CITY: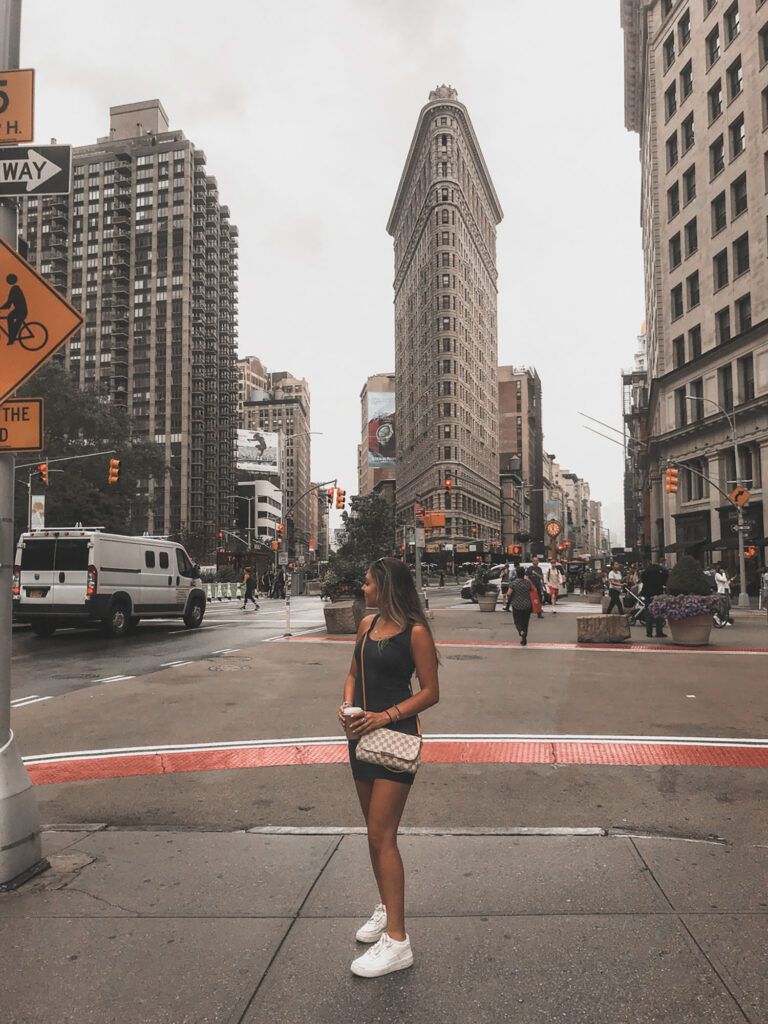 Find a place to stay in New York City
3. Nashville
 If you are planning a girl's trip for spring break, Nashville should be near the top of your list! Nashville is the perfect girl's trip spring break destination for college students. I love the laid-back atmosphere of the city, the delicious restaurants, cafes, and trendy bars.
There are so many pretty areas to explore including 12 South, The Gulch, and Downtown Nashville. There is also plenty of partying to do on Broadway. During my girl's trip to Nashville, we rented a honkey-tonk bus and wow this was a highlight of the trip. Something you have to do as well! This is also covid friendly activity because it's only your friend group on the bus.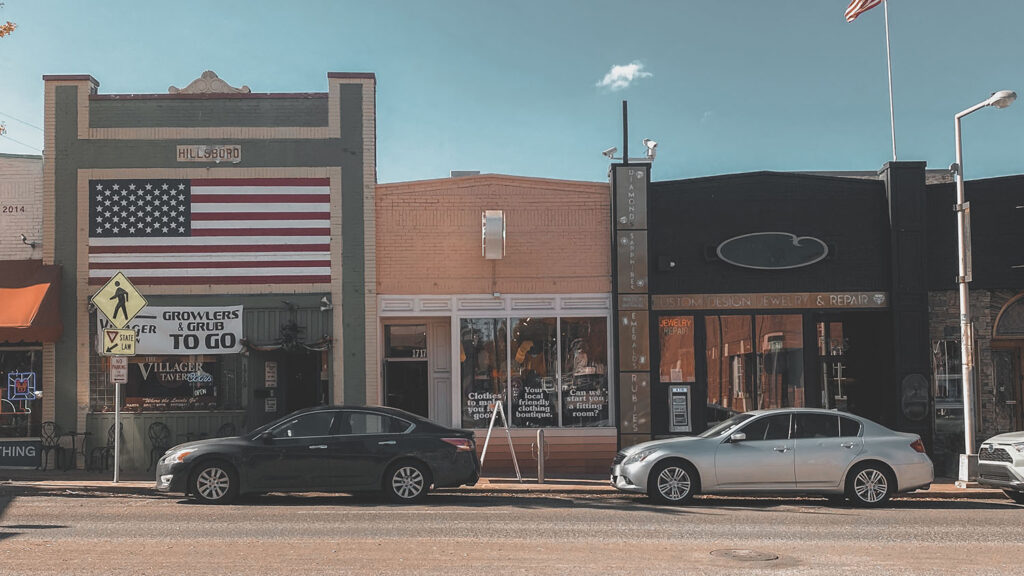 Nashville's Top 5
Party on a honkey tonk bus.
Cocktails at White Limozeen.
Bar hop down Broadway. 
Dinner and margs at Bar Taco. 
Wander around 12 South.
READ MORE: A COMPLETE GUIDE TO THE PERFECT NASHVILLE GIRLS TRIP
RECOMMENDED TOURS IN NASHVILLE:
Find a place to stay in Nashville
4. Panama City Beach, Florida 
Living in Alabama for college, Florida is just a short drive away. So for Labor Day, my friends and I took a weekend trip to Panama City Beach. This is the perfect spring break destination for college students!
Although it's known for being a wild place, it's still a great place to be in 2021. I mean you can relax on the beach and go out to delicious dinners. You can also spend an afternoon exploring 30A!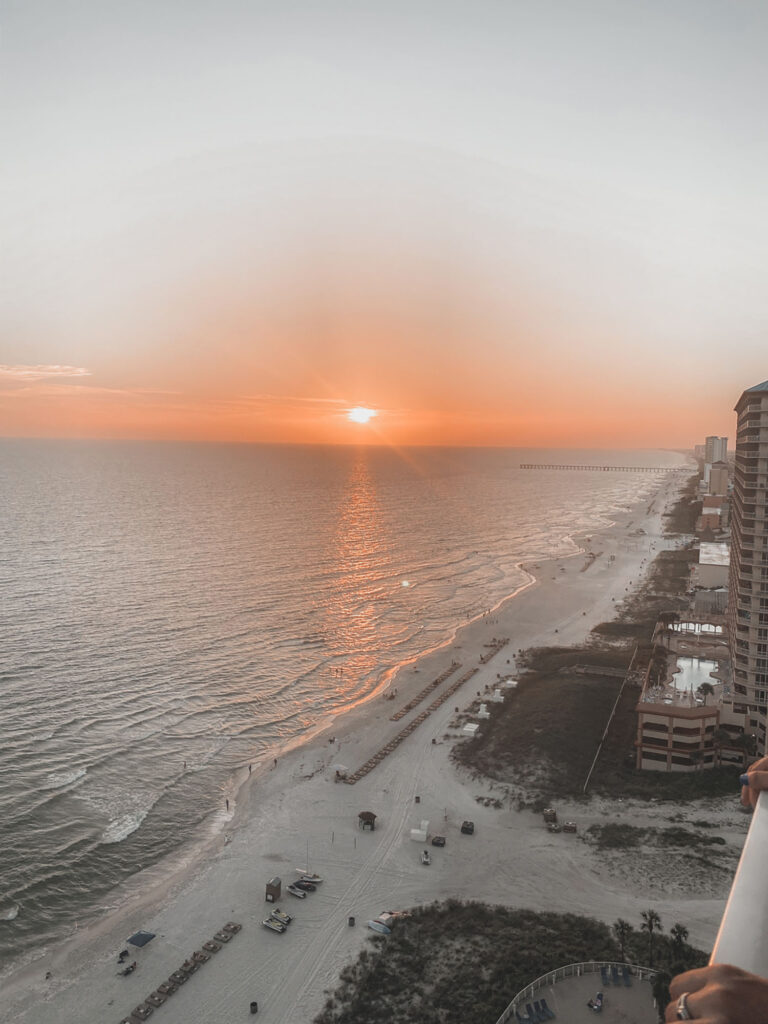 PCB's Top 5
Visit Pier Park.
Spend a day relaxing at the beach.
Panama City Beach winery.
Eat some delicious fish tacos.
Take a dolphin sunset cruise.
RECOMMENED TOURS IN PANAMA CITY BEACH:
Find a place to stay in Panama City Beach
5. Hawaii 
Hawaii definitely takes a bit more planning because this destination is farther and more expensive. However, there are endless things to explore in Hawaii. Drive the road to Hana on the island of Maui, relax on the gorgeous beaches, watch surfers on the North Shore of Oahu, and go on a sunrise hike for insane views. 
I visited Maui and Oahu in December of 2020. The trip was a blast and we still had a great time despite the pandemic. Hawaii is taking travel regulations seriously and the islands felt very safe because everyone had been tested before arrival. It also felt great to support the local economy.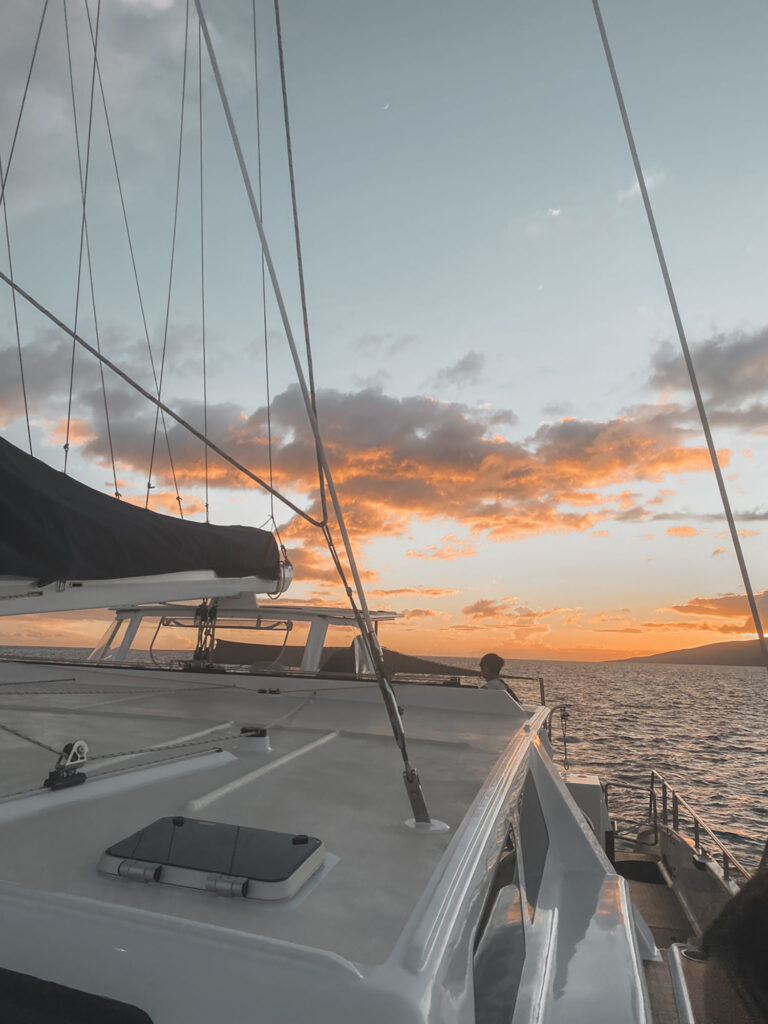 Hawaii's Top 5:
Snorkel with sea turtles.
Spend an afternoon whale watching.
Visit Haleakala National Park.
Relax on Waikiki Beach in Honolulu.
READ MORE: THE BEST 7 DAY HAWAII ITINERARY: COMPLETE GUIDE TO OAHU & MAUI
RECOMMENDED TOURS IN HAWAII:
Find a place to stay in Hawaii
6. Los Angeles, California
Two of my best friends and I took a spontaneous trip to Los Angeles sophomore year of college, and oh my gosh it was a blast! There is SO much to do in LA.
Although it does look a bit different now, there are still fun areas to explore and activities to do. I would love to go back to Los Angeles solely to see more of Malibu. Malibu was absolutely gorgeous. Spend some time on the beach, check out Malibu farm, or hike up to the Hollywood sign!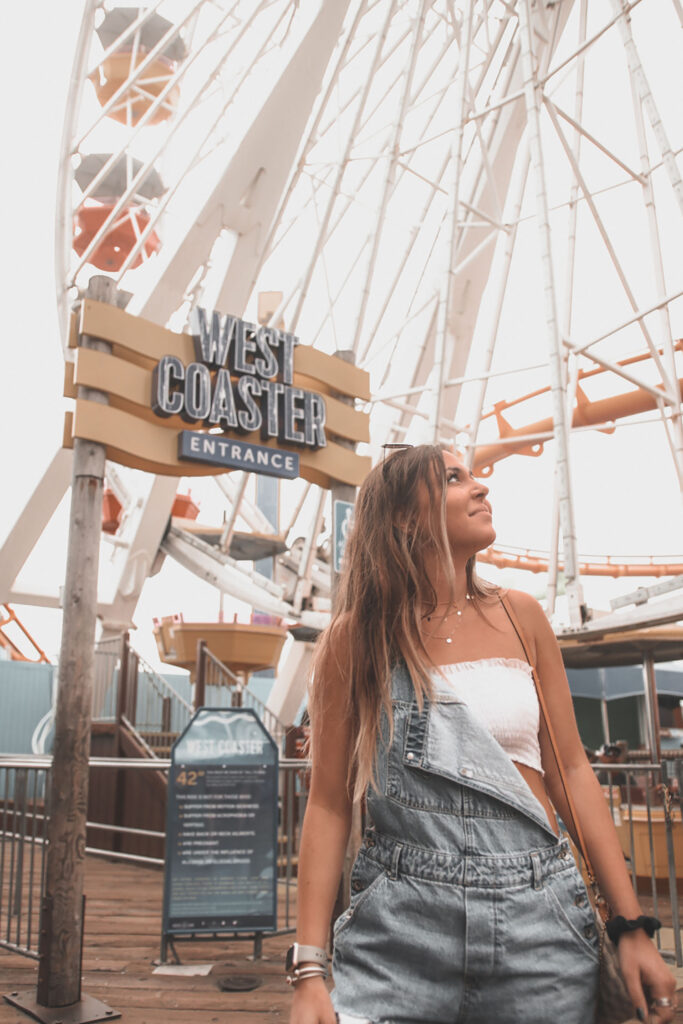 LA's Top 5
Spend an afternoon in Malibu.
Explore the Santa Monica Pier.
Shop down Melrose Avenue.
Ride bikes on Venice Beach.
Take photos at the Lacma lights.
READ MORE: 13 OF THE BEST LOST ANGELES INSTAGRAM SPOTS
RECOMMENDED TOURS IN LOS ANGELES:
Find a place to stay in Los Angeles
7. Tulum, Mexico
I took a trip to Tulum a few months ago and fell in love with this place. It's such a hot spot in Mexico right now and for a great reason! First of all, the food is absolutely incredible, the beaches are picture-perfect, and the cenotes are so much fun to explore! If you are unfamiliar, Cenotes are collapsed sinkholes that create these gorgeous swimming holes.
If you want a mix of adventure and relaxing at the beach, Tulum is the place for you! Oh, there are also some insane beach clubs here. Like the coolest beach clubs I have ever seen in my life. Safe to say, Tulum is an excellent spring break destination for college students.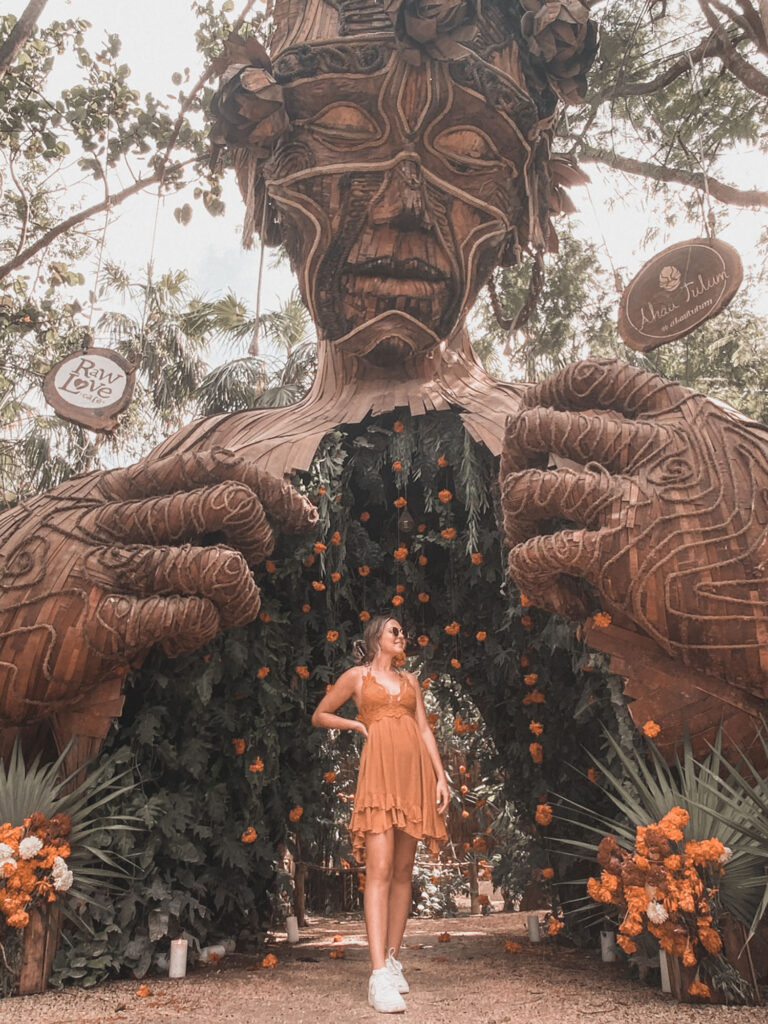 Tulum's Top 5
Eat street tacos in Tulum town.  
Spend a day relaxing at a beach club.  
Bike around the city.  
Explore the Tulum Ruins.
READ MORE: HOW TO TRAVEL TULUM ON A BUDGET
RECOMMENDED TOURS IN TULUM:
Find a place to stay in Tulum
8. Las Vegas, Nevada
Las Vegas is a perfect spring break destination for college students looking to have a good time. And it's still a fun place to be despite the pandemic. I took a birthday trip to Vegas with my family in November of 2020 and there were many things to do in the city. Grab your gals and spend a couple of days in Vegas! I promise you will have an unforgettable time.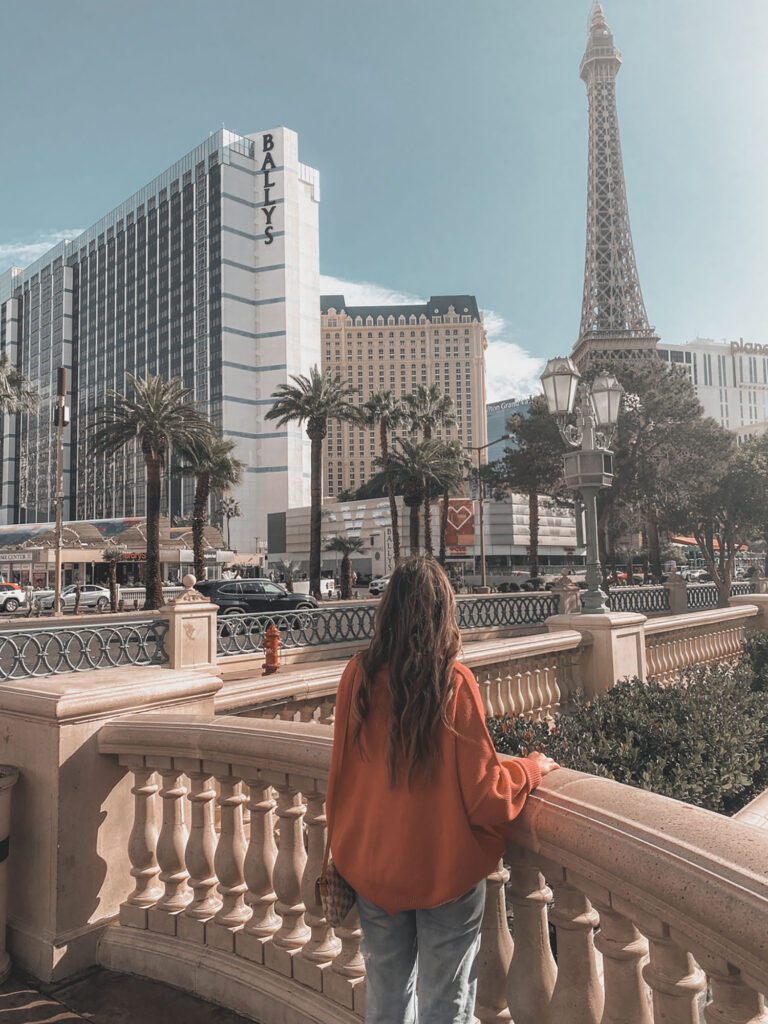 Las Vegas Top 5
A bottomless brunch.
Hotel hop down the strip.
Cocktails at Vanderpump Cocktail Garden.
Photos at the Las Vegas sign.
Sushi at Catch in the Aria Hotel.
 READ MORE: LAS VEGAS TRAVEL GUIDE 
RECOMMENDED TOURS IN LAS VEGAS:
Find a place to stay in Las Vegas
9. Harbor Island, Bahamas (or Nassau)
Harbor island will always be one of the prettiest places I have ever been to. I visited this tiny island with my best friend and her family when I was about 15 years old, and it is still one of my favorite places.
I love how golf carts are the primary mode of transportation on the island and the water and beaches are some of the prettiest in the world. Harbor Island is great, but I will say Nassau is one of the better spring break destinations for college students because it is easier to get to. However, if you want a more unique and less-touristy experience, Harbor Island is certainly a bucket list destination.
The Bahama's Top 5
Swim with the pigs and sharks in Exuma.
Take a snorkel trip.
Visit the pink sand beaches of Harbor Island.
Spend a day at Atlantis in Nassau.
Eat fresh seafood!
RECOMMENDED TOURS IN THE BAHAMAS:
Find a place to stay in The Bahamas
10. Sedona, Arizona
Sedona Is gorgeous. If you are looking for more of an adventurous spring break destination, Sedona is your place. Hike the devil's bridge and explore the surrounding area of Sedona. Also, the town itself is adorable. My friends and I stopped in Sedona during our summer road trip and I am dying to go back.  
Sedona's Top 5
Hike to the Devil's Bridge.
Stroll through the town of Sedona.
Take a jeep tour.
Go on an ATV tour.
Visit Red Rock State Park.
READ MORE: ROUTE 66 ROAD TRIP ITINERARY
RECOMMENDED TOURS IN SEDONA: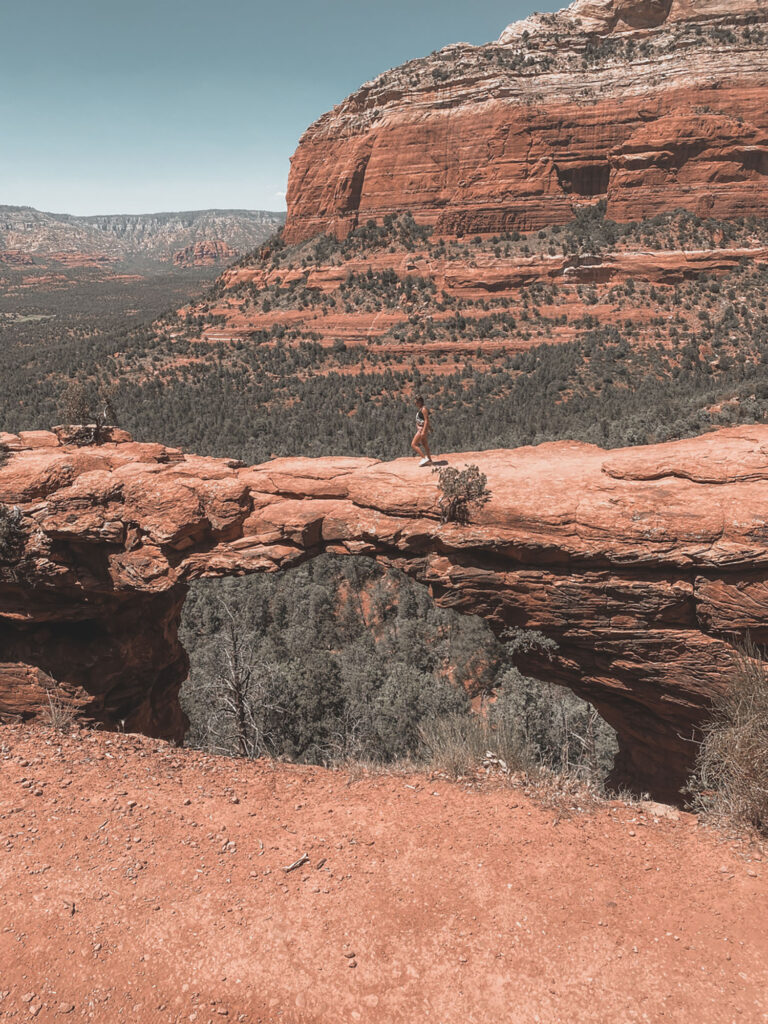 Find a place to stay in Sedona
Helpful Resources For Planning Your Spring Break Trip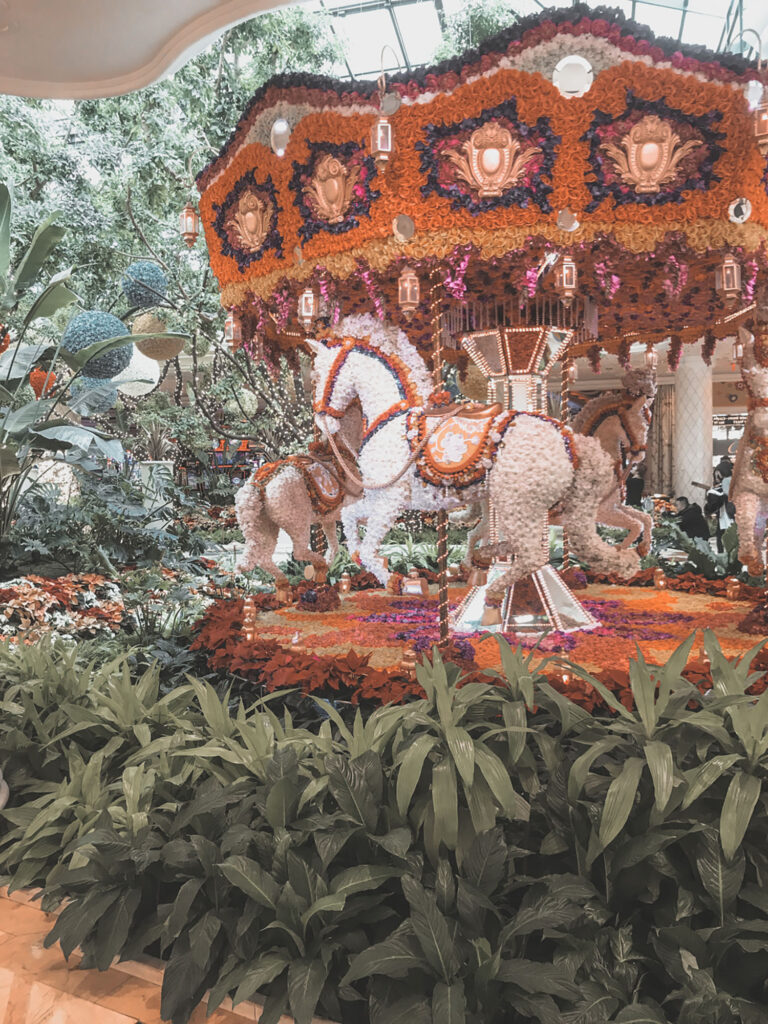 Spring Break Packing List Essentials
Final Thoughts On The Best Spring Break Destinations For College Students
I know spring break in 2021 will be a lot different than in past years. However, it is still doable to have a safe spring break. You just need to take more precautions! Choose a destination that's driving distance, or go on a road trip. If you choose to fly, go to a destination that is taking covid regulations seriously. Honestly, just be smart and have a good time!
Let me know what one of your favorite spring break destinations in the comments below. 
xx Syd.
PIN IT!