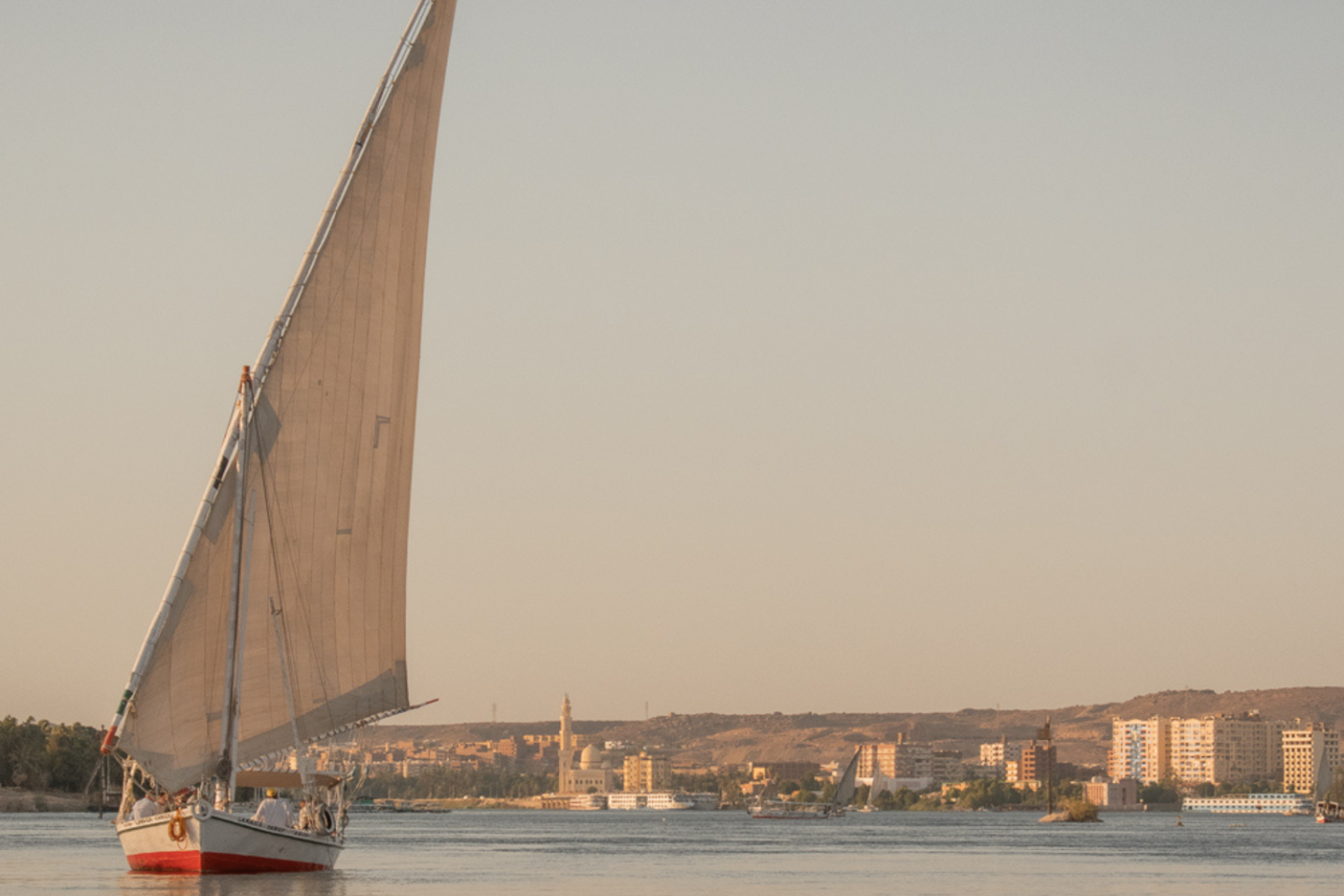 (Disclaimer: This post may contain affiliate links, which means we may receive a small commission at no extra cost to you.)
If you are looking for the best things to do in Aswan, then keep reading! 
Aswan is much quieter and more relaxed than Egyptian cities like Luxor and Cairo. The city is located south of the Nile River just below Lake Nassar and the Aswan Dam. I think Aswan is definitely worth a spot on your Egypt itinerary, and in this guide, I'm going to share all of the best things to do in Aswan.
This post is all about the best things to do in Aswan. 
THE BASICS 
CURRENCY = Egyptian Pound 
The official currency in Egypt is the Egyptian Pound. 
1 USD = 30.8 Egyptian Pounds
You will likely need cash during your entire trip to Egypt. It's rare that places accept cards unless you are in a nice hotel and at times a nicer restaurant. 
If your bank allows, I suggest ordering local currency before your trip. However, Egyptian Pounds are hard to get (especially in the US) my bank couldn't order them, so I waited to use an ATM at my hotel when I arrived. 
TIP: I suggest using the Charles Schwaab debit card for traveling. There are zero foreign transaction fees with this card so you can pull out cash as much as you want without the extra fees. They will reimburse your account for any ATM fees. It's an incredible card. 
LANGUAGE = ARABIC 
Egypt's local language is Arabic. Although some people speak English it's beneficial to brush up on a few common words and phrases in Arabic. 
PHONE & INTERNET 
The cell service and wifi are definitely so-so here. Depending on where you are, the service might work just fine or not at all. I wouldn't have any high expectations of your phone working well everywhere. 
If you are staying at a nice hotel, the wifi will likely work just fine. This was the case for me. On the streets in many cities, however, not so much. 
DAILY BUDGET
Egypt is an extremely affordable destination to visit. Aside from your hotel, you can plan on spending around 30 to 40 US dollars per day on a mid-range budget. You can honestly spend as little as 20 dollars a day or even less. 
This is one of those destinations where you can make it as cheap or luxurious as you want. Depending on the places you shop and activities you partake in – will affect your budget. But all and all, Egypt is an extremely affordable country to visit. 
IS THE TAP WATER DRINKABLE?
No. Do not drink tap water in Egypt. 
Although in Cairo, it is safe to brush your teeth with tap water. I know some who didn't want to risk it, but I did brush my teeth with the water in Egypt and never had a problem.  
TIPPING IN EGYPT 
Tipping is customary in Egypt. It's typical to leave a 10% to 15% tip at restaurants and cafes. It's also important to tip when doing activities such as riding camels, a hot air balloon ride in Luxor, or tipping your crew after a Nile cruise. 
Tipping in Egyptian pounds at the end of your experience or dinner is great, but US dollars typically work as well if it's a small bill. I ran into a few cases where the locals actually preferred US dollars to their own currency.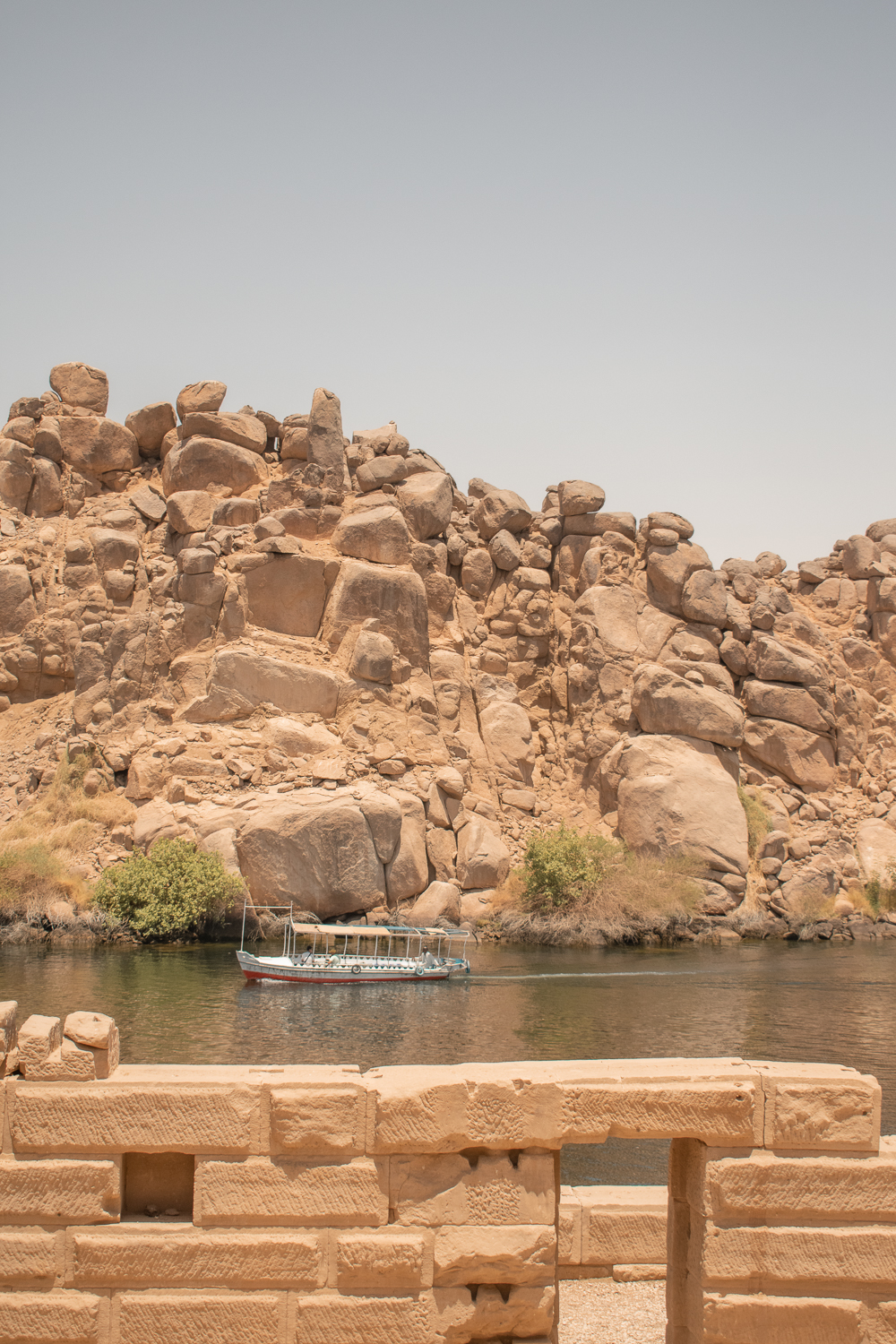 BEST THINGS TO DO IN ASWAN, EGYPT
1. NUBIAN MUSEUM 
The Nubian Museum was located within walking distance from where we stayed, Basma Hotel. It cost 70 Egyptian pounds to enter and make sure you have small bills because it took forever to figure out change when purchasing the tickets. 
This museum traces the history from the earliest settlements to the present day of Nubia. It's really fascinating to visit especially if you are going to visit Elephantine Island or another Nubian Village in Aswan.
This museum is not air-conditioned, and it was hot. Our plan was to get out of the heat since it was 110 degrees Fahrenheit outside that day, but the museum wasn't much cooler. So just keep this in mind.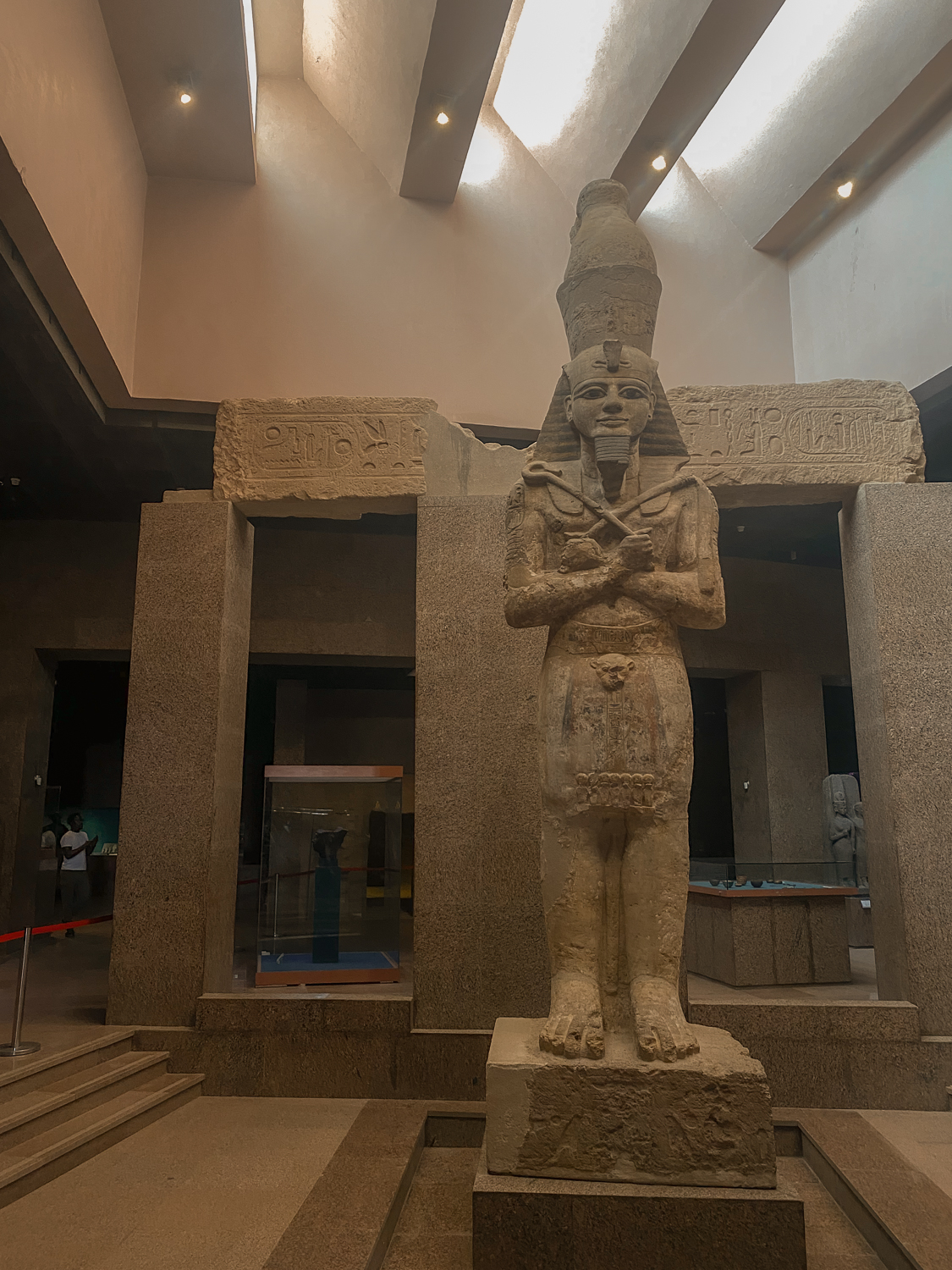 2. THE ASWAN HIGH DAM
The Aswan High Dam is incredibly important to the country. It sustains Egypt by powering the entirety of the country. 
Construction began on the Aswan High Dam in January 1960 and was finished in January 1972. The high dam volume is 17 times the Giza pyramid, which is crazy to think about. Tickets to visit the Aswan High Dam are 100 Egyptian pounds 
3. LAKE NASSAR
Lake Nassar is a reservoir in southern Egypt and northern Sudan. It's one of the largest man-made lakes in the world. This is where the High Dam is located and the lake sits across from the Nile. 
To my surprise, there are apparently not many crocodiles in the Nile River at all, but they are in Lake Nassar.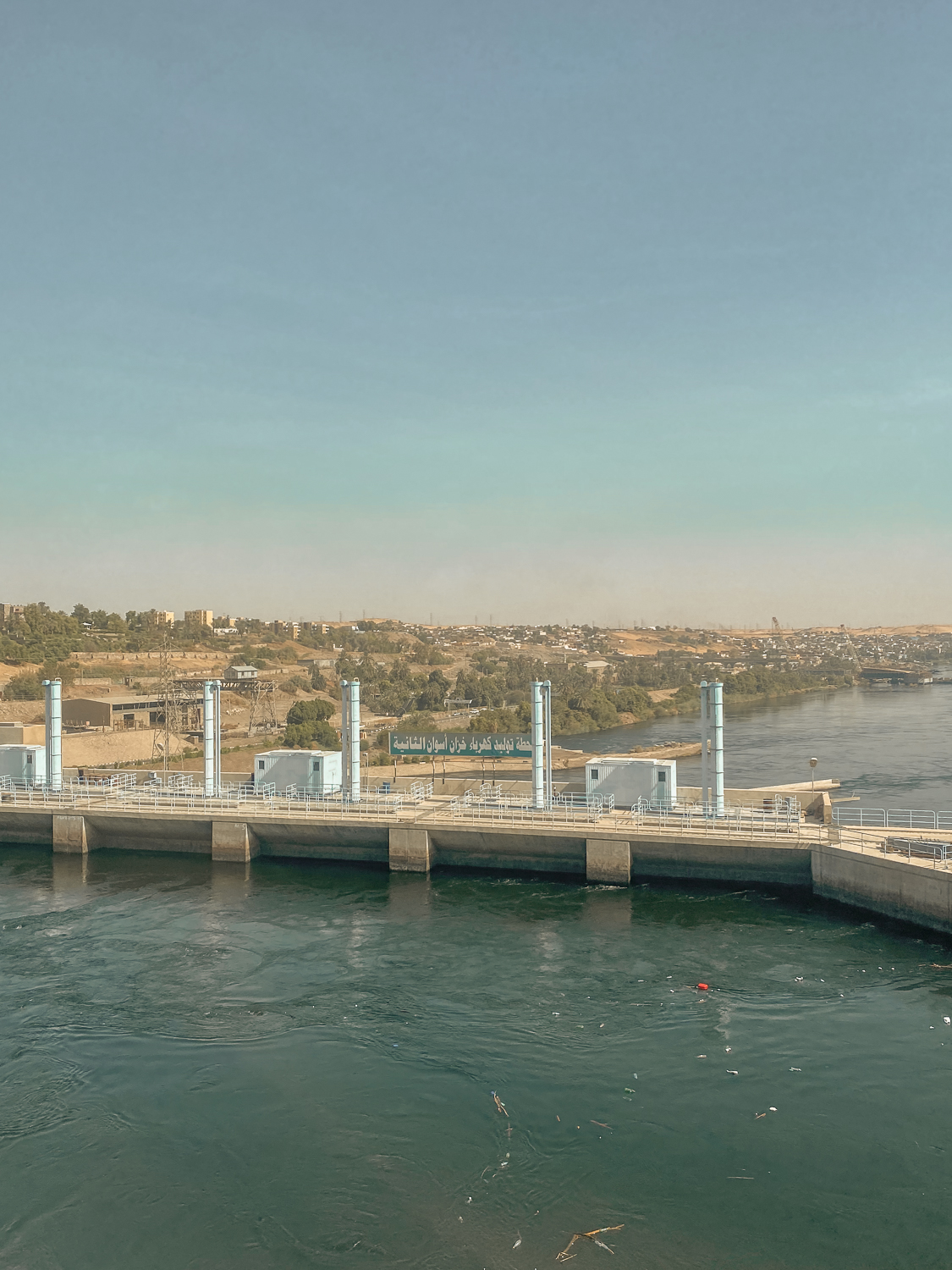 4. FELUCCA RIDE ON THE NILE 
A felucca is a traditional Egyptian sailboat – something you must experience while you are in Egypt! Sailing along the Nile, and watching the sunset was the best way to spend an evening in Aswan.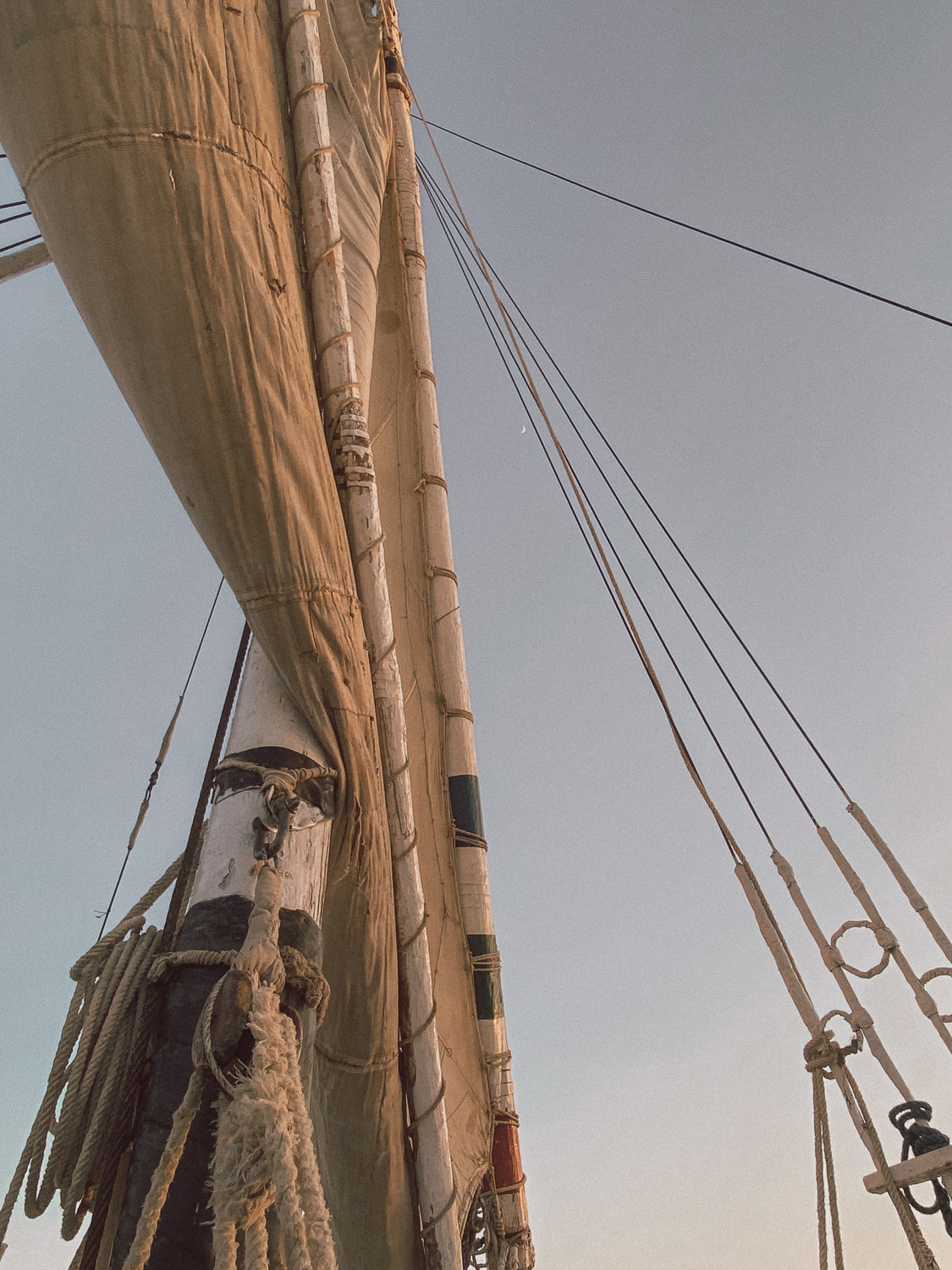 5. NUBIAN VILLAGE ON ELEPHANTINE ISLAND
Nubia is a region along the Nile in part of Egypt and Sudan. There are many Nubian villages to visit in Aswan and it was a great way to spend an afternoon.  
I went on a local tour called, Animalia. We learned all about the Nubian way of life, and their culture, we got to visit a small museum, and so much more. We were guided by a local Nubian man, Muhamad. He was the best!
He taught us so much and we even got fresh mangoes and tasty hibiscus tea and we had the chance to get henna tattoos by his wife.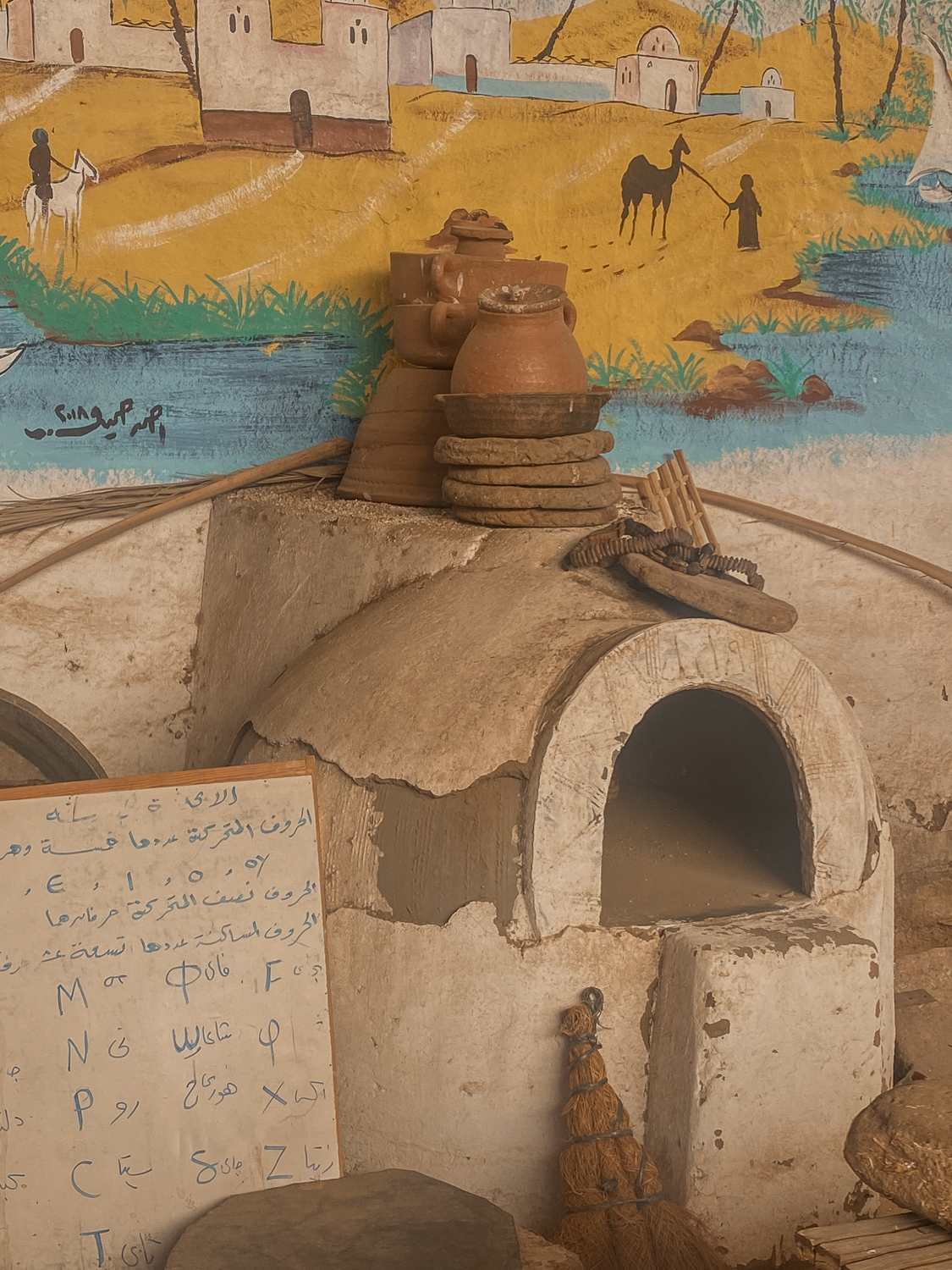 6. DINNER ON THE NILE
Since Aswan is right on the Nile, I suggest having at least one dinner near the Nile. There are many restaurants along the river and sitting outside watching the sunset over the Nile is such a vibe.
Go for a local Egyptian meal and get the strawberry juice if they offer it! It's soo delicious in Egypt.
7. TEMPLE OF PHILAE 
The Temple of Philae was one of my favorites I visited in Egypt. What sets this temple apart from others is that the Temple of Philae sits on an island so you have to take a boat to get there.
When the temple was discovered it was actually completely underwater so they had to move it. It now sits a couple of hundred feet from where it was discovered. This project took four years and was completed by an Italian company. 
As I said, you will take a small boat to get here and when you arrive expect hagglers trying to sell you stuff. I suggest spending at least an hour here (maybe 2) because it was beautiful. You also don't need to have your shoulders covered but I suggest bringing a scarf for the sun. 
The entrance fee to the Temple of Philae is 180 Egyptian pounds. 
RELATED POST: ALL YOU NEED TO KNOW ABOUT A HOT AIR BALLOON RIDE IN LUXOR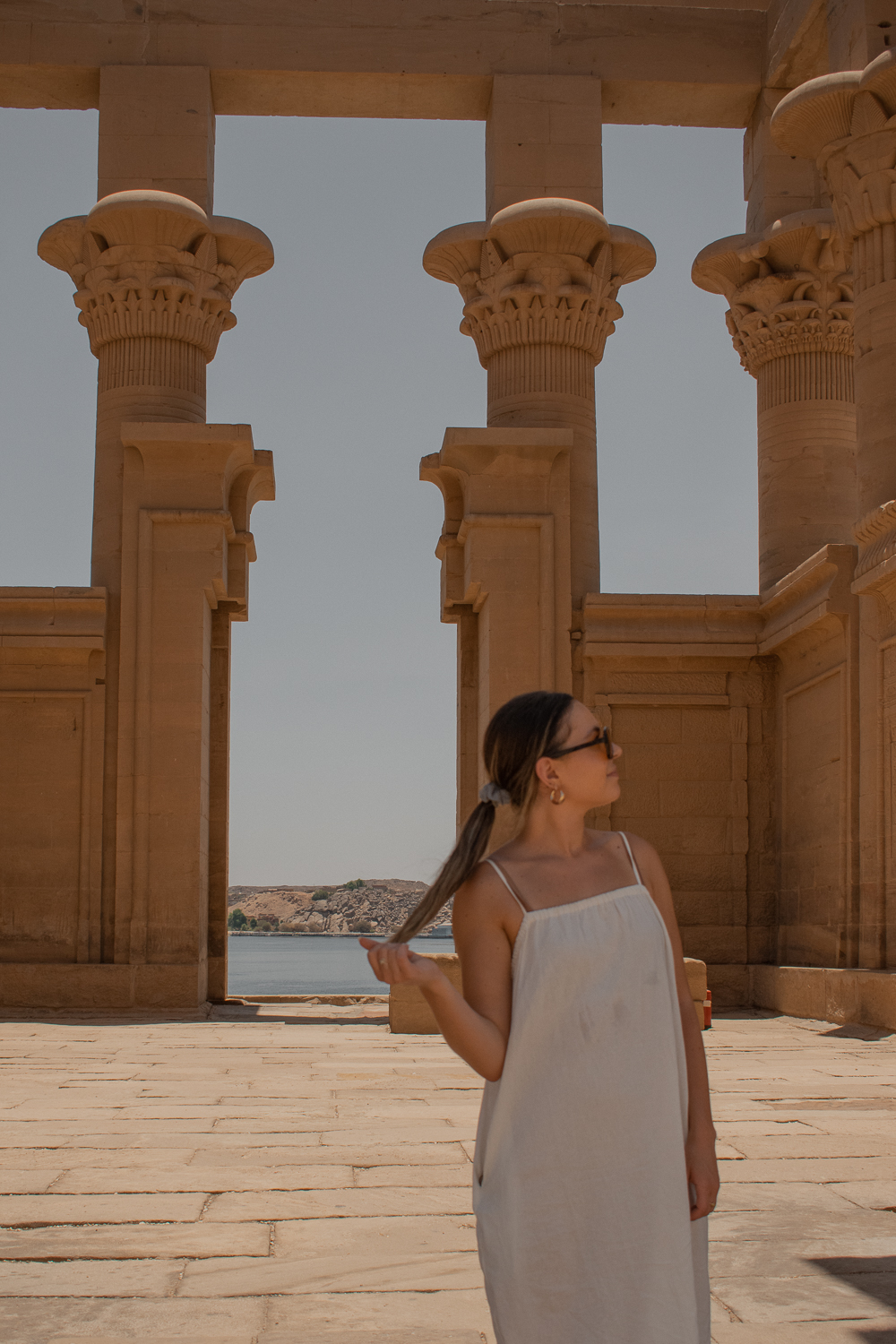 8. PERFUME AND ESSENTIAL OILS SHOP 
Perfume and essential oils are very popular in Egypt. You'll find many essential oil shops where you can learn all about how Egyptians create these perfumes and glass bottles. 
On my tour group, we were taken to a place called, Elite Aroma Therapy Academy. We got to see how they blow glass to create beautiful perfume bottles. Also, we got to sample scents of many natural oils.
It's a great souvenir to pick up while you are traveling throughout Egypt.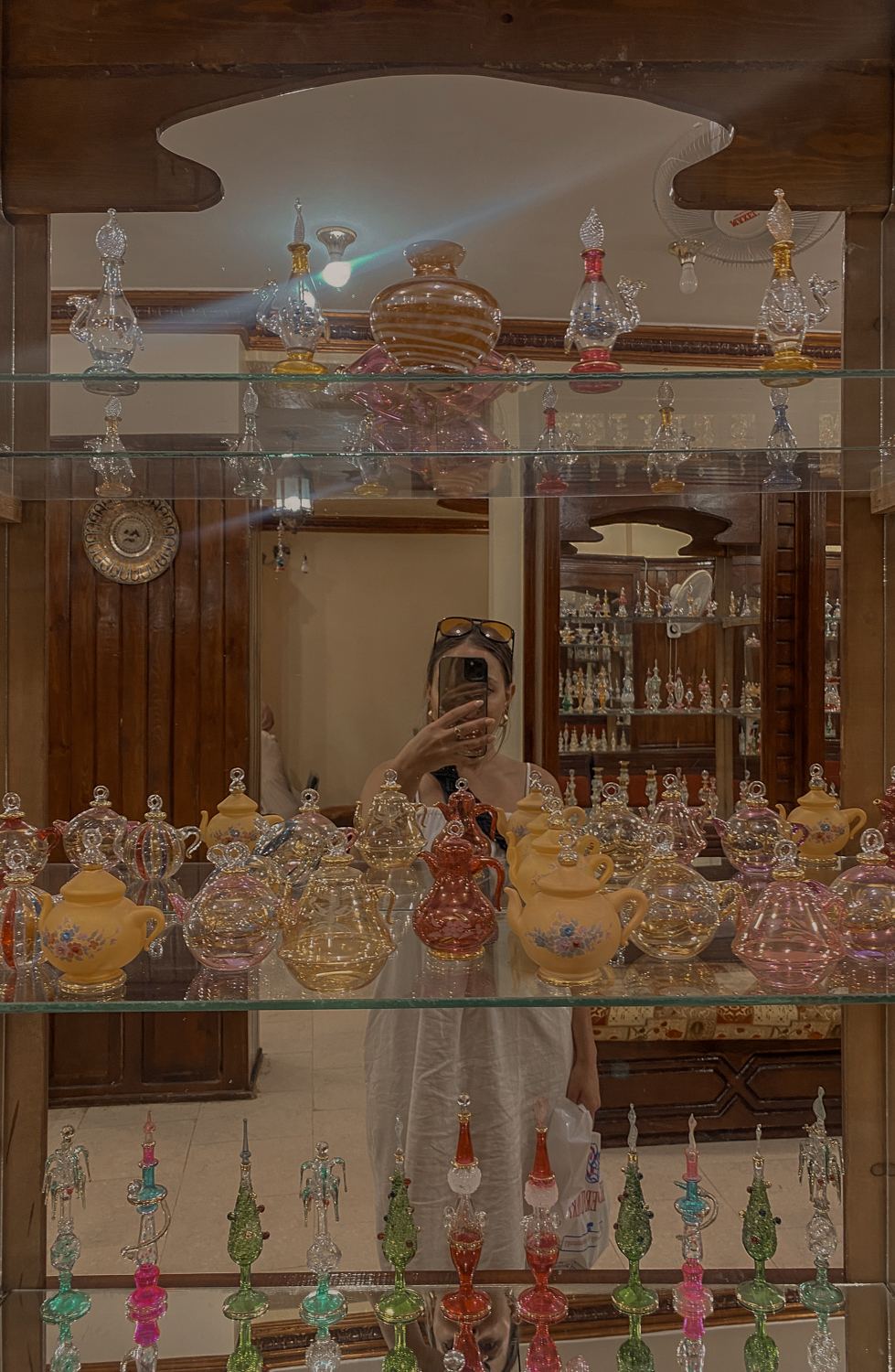 9. ASWAN NIGHT MARKET 
To get a very local experience, visit the Aswan night market. This place is busy at night, like very busy. So many families and locals are out super late. 
You can find just about anything at this market, from jewelry and textiles to spices and knick-knacks. Pretty much everything will be way overpriced so negotiate for anything that you want to buy. It is kinda chaotic at night so keep your things very close and I wouldn't take out your phone. Just keep your valuables to yourself.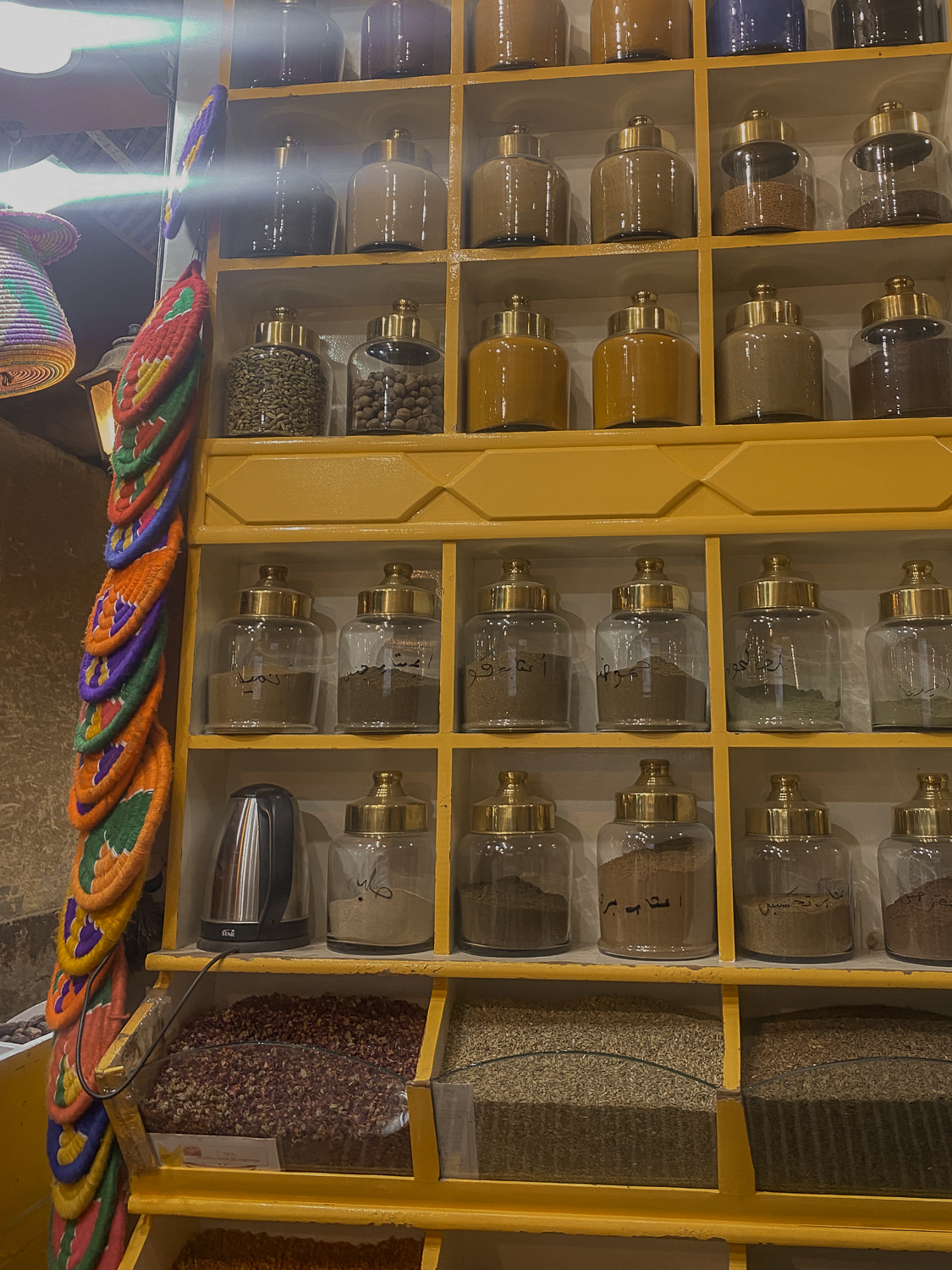 Make sure you have small bills to negotiate with. Also, I suggest covering up completely. Wear a scarf over your shoulders and a long skirt or pants. It's just respectful to the culture and you will receive fewer stares. Although my friends and I stuck out like a sore thumb anyway because we were literally the ONLY tourist in that market. And I'm talking out of hundreds and hundreds of people. So yes, you will get a lot of stares but this is normal. 
10. UNFINISHED OBELISK 
The Unfinished Obelisk is the largest known ancient obelisk located in Aswan. It's over 3,500 years old and lies in a giant bed of granite. You shouldn't need longer than 30 minutes here. 
11. DAY TRIP TO ABU SIMBEL 
Depending on how long you are staying in Aswan, a day trip to Abu Simbel would be a great way to spend a day. Abu Simbel is one of the most beautiful temples in Egypt situated on the western bank of Lake Nassar. 
It's about a 2 to 3 hour drive from Aswan so if you have an extra day to spare this would be a great trip – because it will take up your entire day. I didn't get the chance to visit during this trip but hopefully one day! I have linked a tour option below. 
12. KOM OMBO TEMPLE 
Kom Ombo temple is located about an hour's drive from Aswan. I stopped here on my Nile cruise after visiting Aswan. If you have the time, I highly suggest visiting!
It's unique because it was built to worship the Sobek, the crocodile god, and Horus, the falcon-headed god. So Kom Ombo is commonly referred to as the temple of the crocodile. Here at Kom Ombo, you can actually see mummified crocodiles – it was the craziest thing ever. 
RELATED POST: 17 PHOTOS TO INSPIRE YOU TO VISIT EGYPT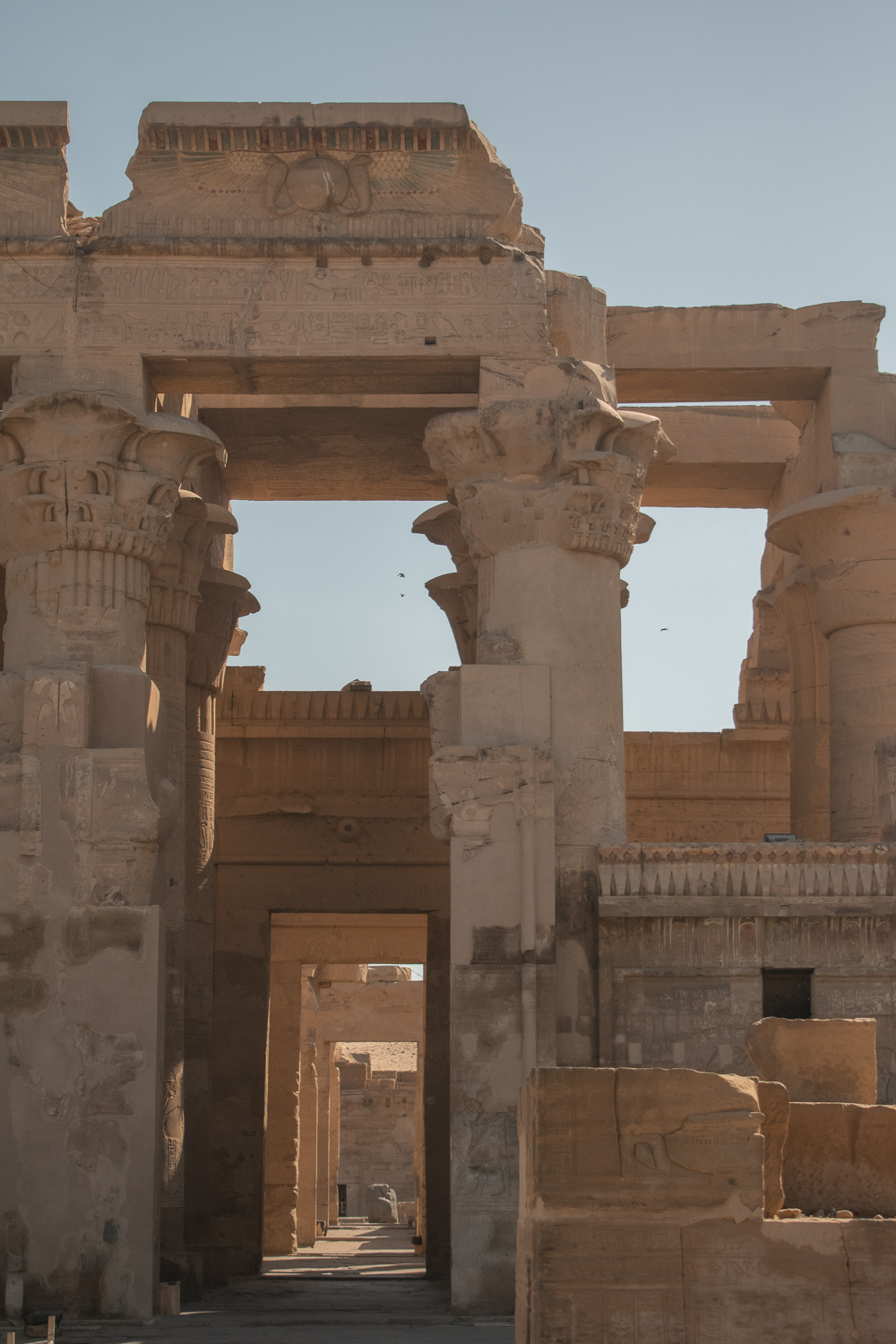 WHERE TO STAY IN ASWAN
I stayed at Basma Hotel and it was great. The rooms were nice, the place was massive with a pool, restaurant, and even shops. We definitely took advantage of the pool in the Egyptian summer heat.
Another amazing hotel in Aswan is the Old Cataract hotel, a historical hotel and the place where Agatha Christie stayed to write 'Death on The Nile.' 
FIND A PLACE TO STAY IN ASWAN

I hope this guide all about the best things to do in Aswan helped your Egypt trip planning! If you have any questions about Aswan or Egypt in general, comment below, DM me on Instagram, or email me at sydabroad@gmail.com.
RECOMMENDED TOURS IN ASWAN
WANT TO SUPPORT?
I always appreciate it when friends and family reach out wanting to support Syd Abroad. If you'd like to support the blog, here are a few brands that I am affiliated with. All you do is click the links, and I will receive a small commission at no extra cost to you!