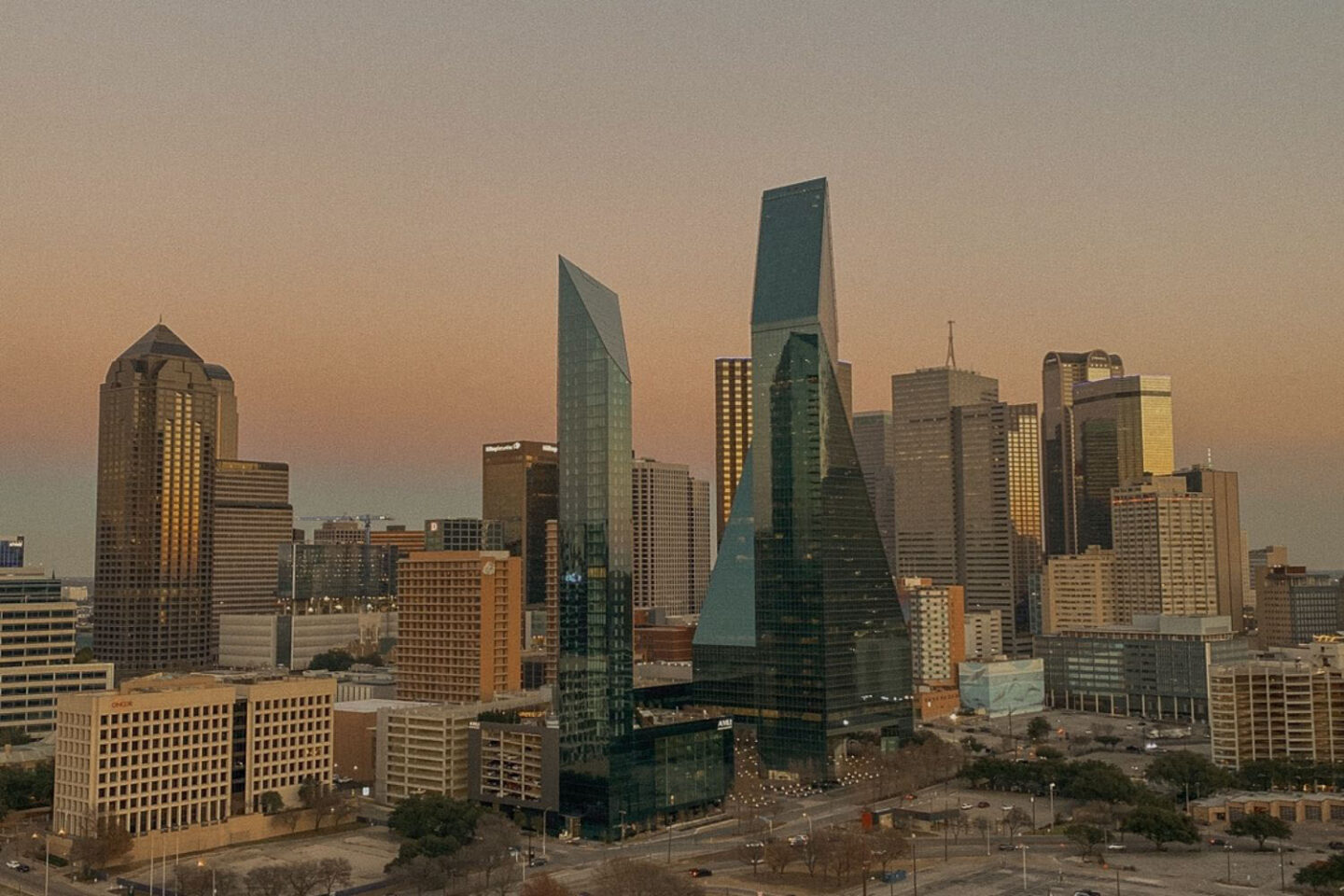 (Disclaimer: This post may contain affiliate links, which means we may receive a small commission at no extra cost to you.)
Looking for cute cafes, delicious restaurants, and unique boutiques? Here's what you need to check out Bishop Arts in Dallas, TX
Alright, here's why you need to add Bishop Arts in Dallas to your weekend itinerary! This guide covers the best boutiques, bishop arts restaurants, and more.
Bishop Arts District is a neighborhood in Dallas texas with wonderful cafes, shopping, and restaurants. It's seriously a must to add to your weekend itinerary in Dallas. Especially when the weather is nice.
Disclosure: This article contains affiliate links.
After living in Austin for almost my whole life, I have now lived in Dallas for about seven months and have visited Bishop Arts in Dallas a few times with my friends. Just the past weekend we headed to this area after spending the day in Deep Ellum, another must add to your Dallas itinerary. Let's get into the best way to spend an afternoon in Bishop Arts in Dallas.
This post is all about the best way to spend a day in Bishop Arts in Dallas.
THINGS TO DO IN BISHOP ARTS IN DALLAS
PICK UP A COFFEE

Alright, first things first. Coffee. I don't know about you but trying new coffee shops is a must when exploring somewhere new! I would suggest checking out White Rhino Coffee. There are various locations throughout Dallas, and their coffee is great. The location in Bishop Arts District is spacious if you are looking to get some work done.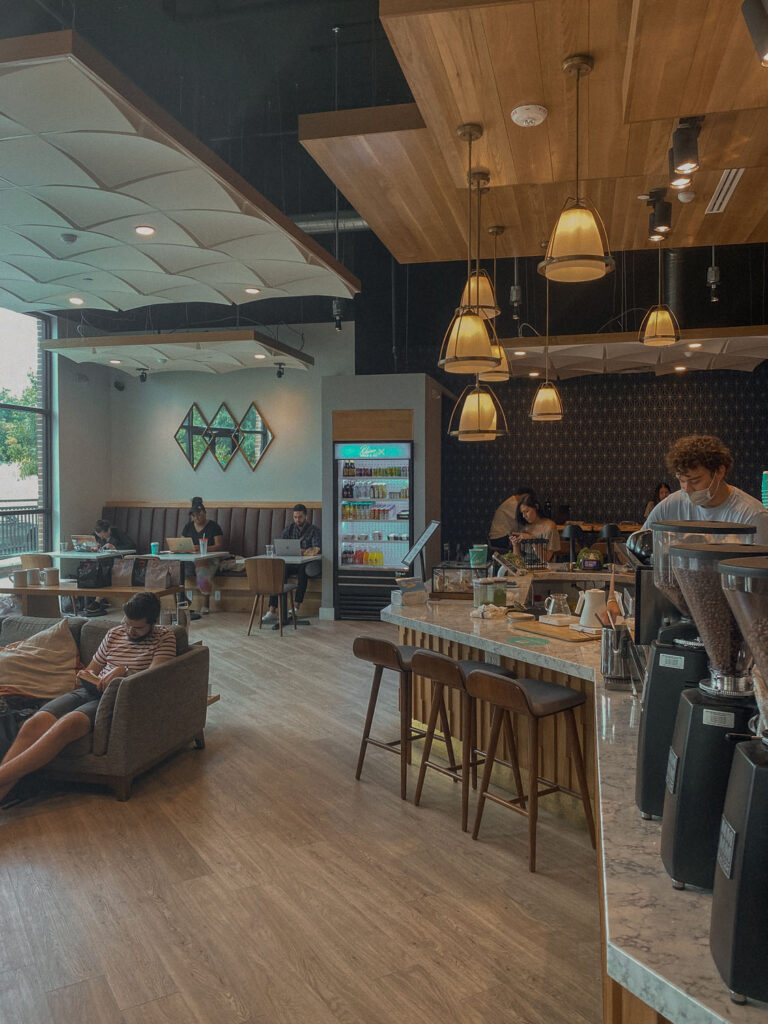 ADDITIONAL CAFES IN BISHOP ARTS:
White Rhino Coffee
La Reunion
Espumoso Caffe
Tribal All Day Cafe
[
RELATED POST:
THE SINCLAIR HOTEL: A LUXURY STAY IN THE HEART OF FORT WORTH, TEXAS
]
BISHOP STREET MARKET

Obviously, you need to pop into a boutique or two while exploring the neighborhood. Bishop Street Market might be my favorite. This is the perfect place to pick up a souvenir for you or some friends. They have so many cute things in here.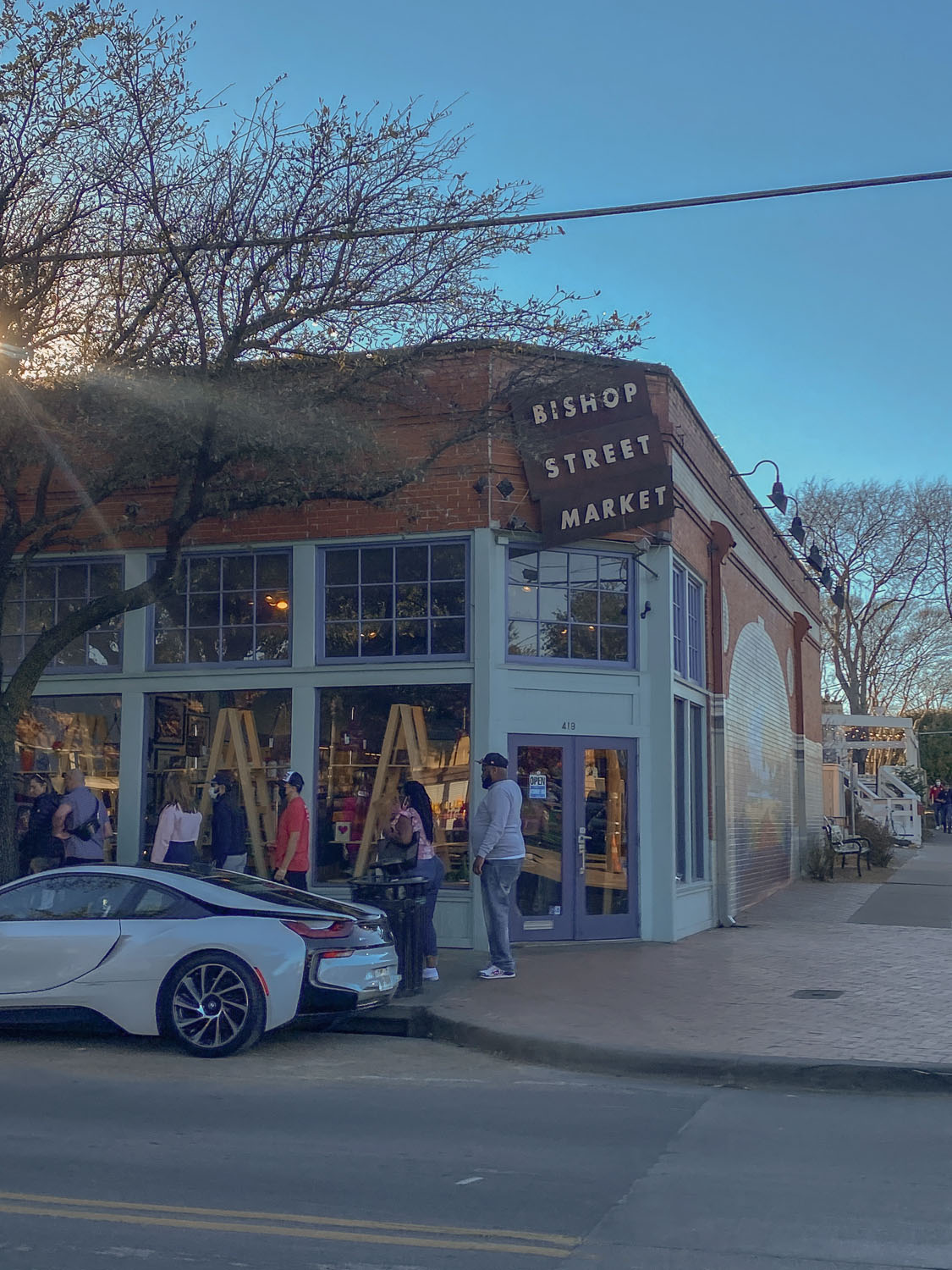 SOCIETY BY JACKSON VAUGHN

If you love candles, this is the place for you. Society has some of the most amazing candle collections with incredible scents. The candles are a bit pricey (as to be expected) but if anything, stop by and do some window shopping.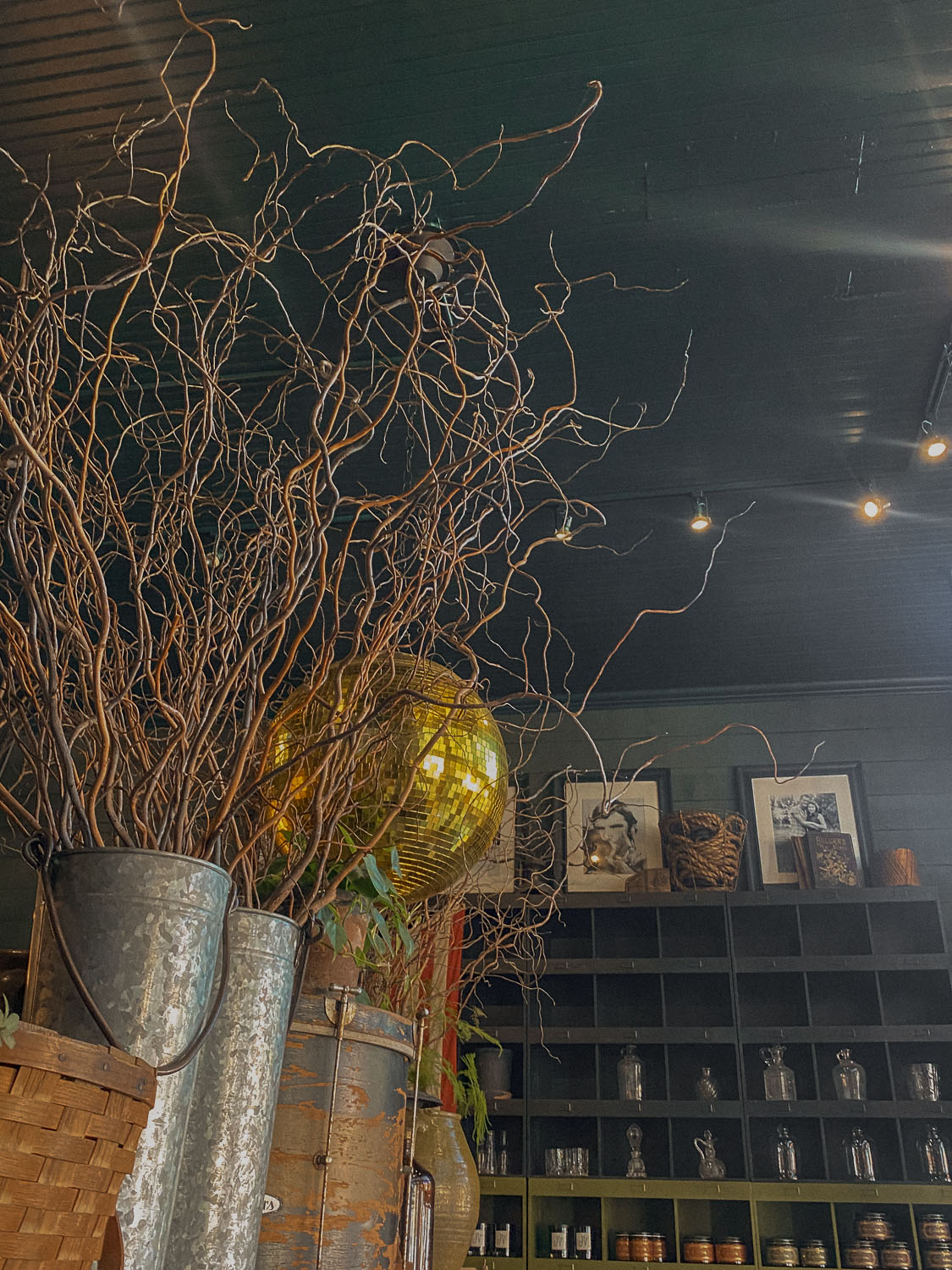 EMPORIUM PIES

Let me just start by saying I was not a fan of pie until I tried Emporium Pies. So. freaking. Delicious. Their menu changes depending on what's made fresh but I promise they will have a flavor for you. Keep in mind this place is quite small, so expect a line but it's well worth the wait!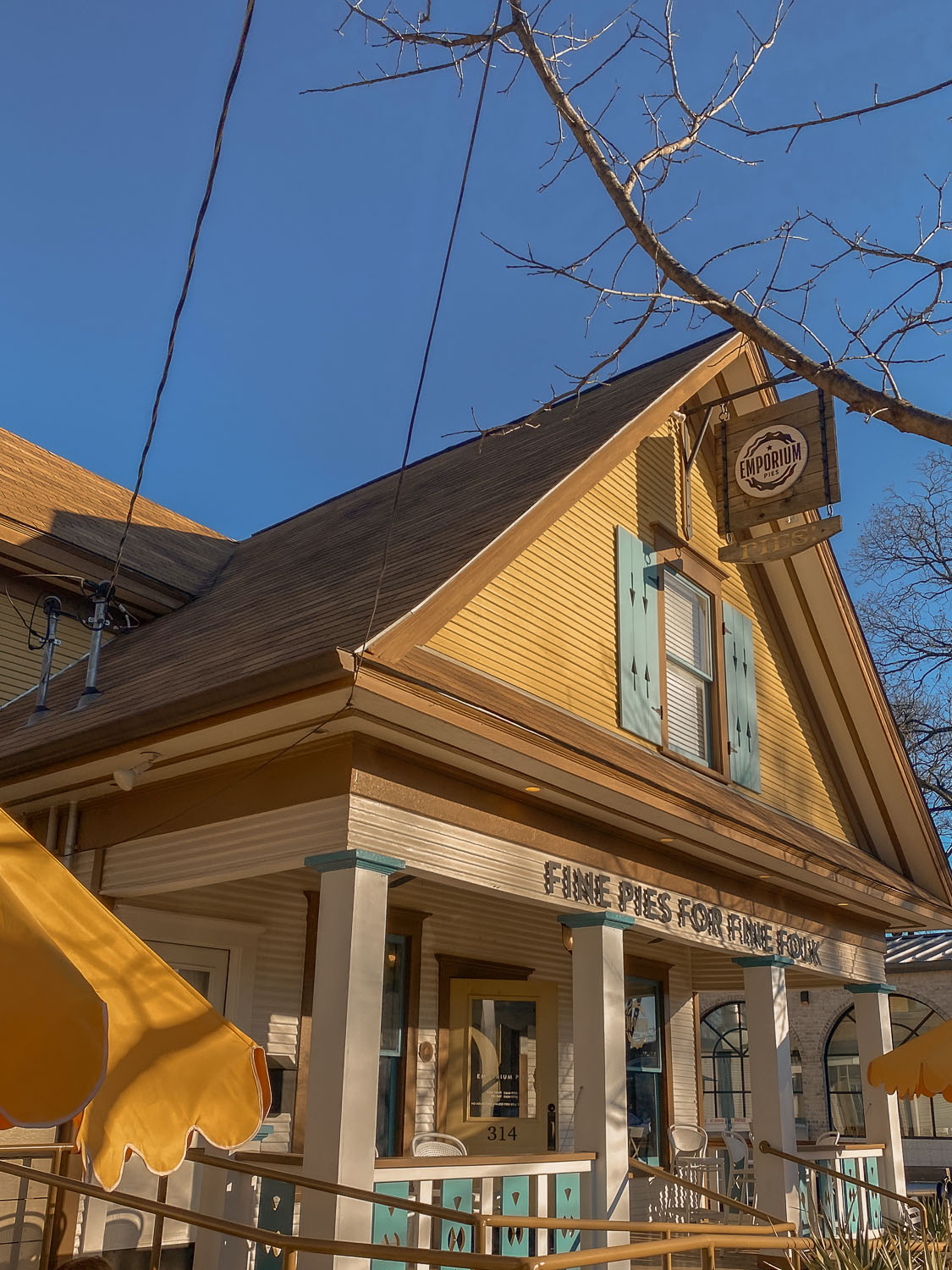 COCKTAILS AT MERMAID BAR
The Mermaid Bar is attached to Paradiso (well get to this later in the article) it's seriously the cutest atmosphere to relax and have a cocktail or two!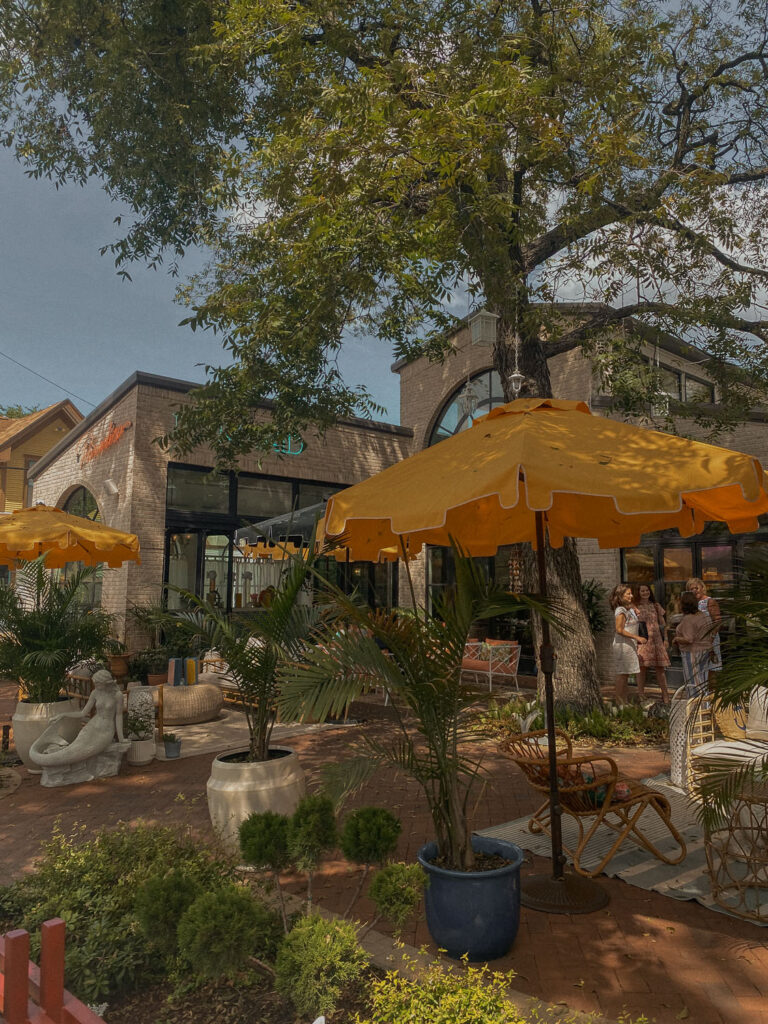 POPSICLES AT PICOLE

If it's a hot summer day you have to stop and grab a popsicle at Picole. I visited the location in Deep Ellum and tried the mango margarita flavor with tajin. 10/10 recommend. They have the most unique flavors to try!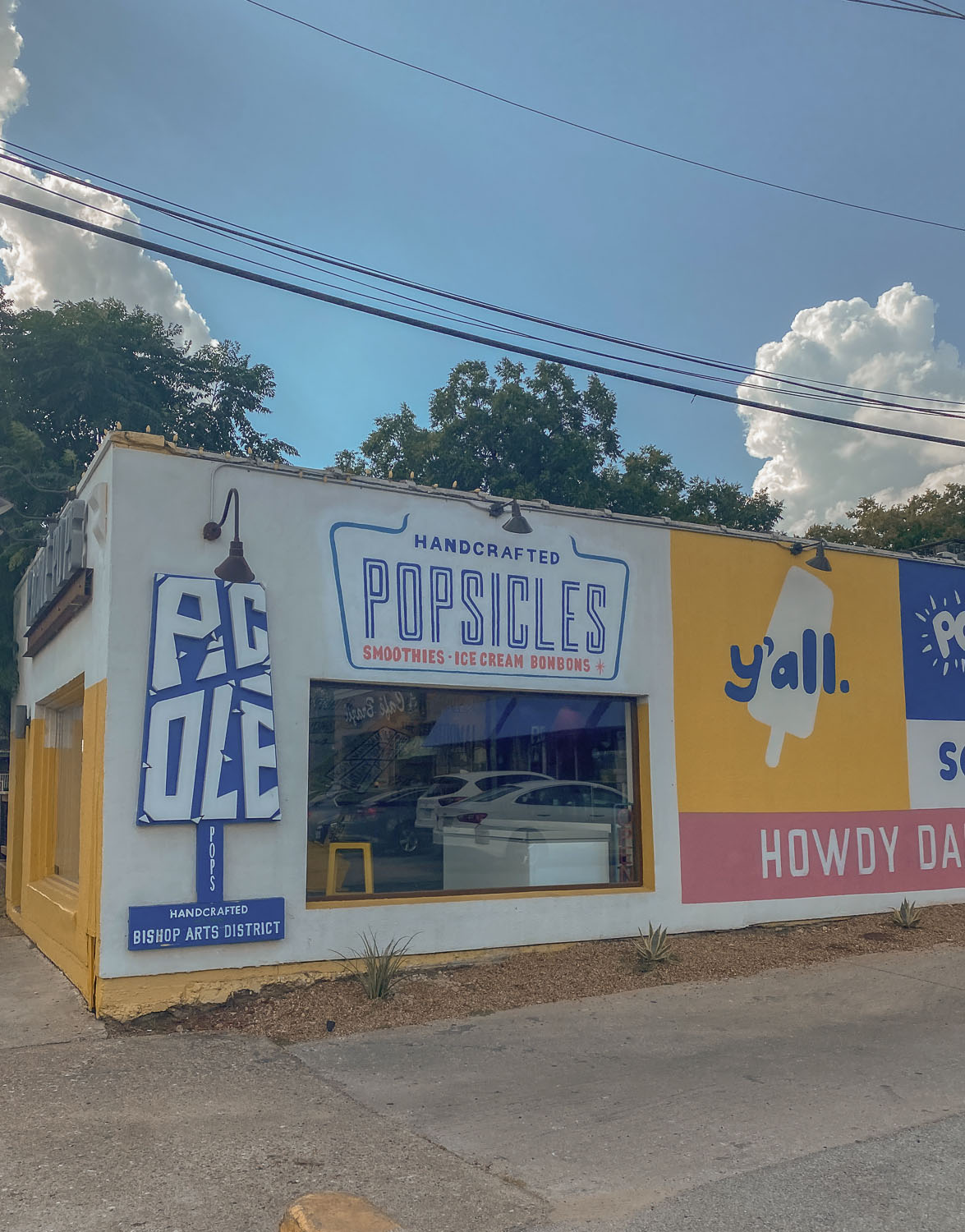 MARCEL MARKET

Yall. you know how much I love European cities like Paris, London, and Rome. Well, this is a little French boutique with clothes, accessories, macaroons, and so much more. Marcel Market has an exclusive collection of French brands and products brought to the US. It's definitely worth checking out in Bishop Arts in Dallas.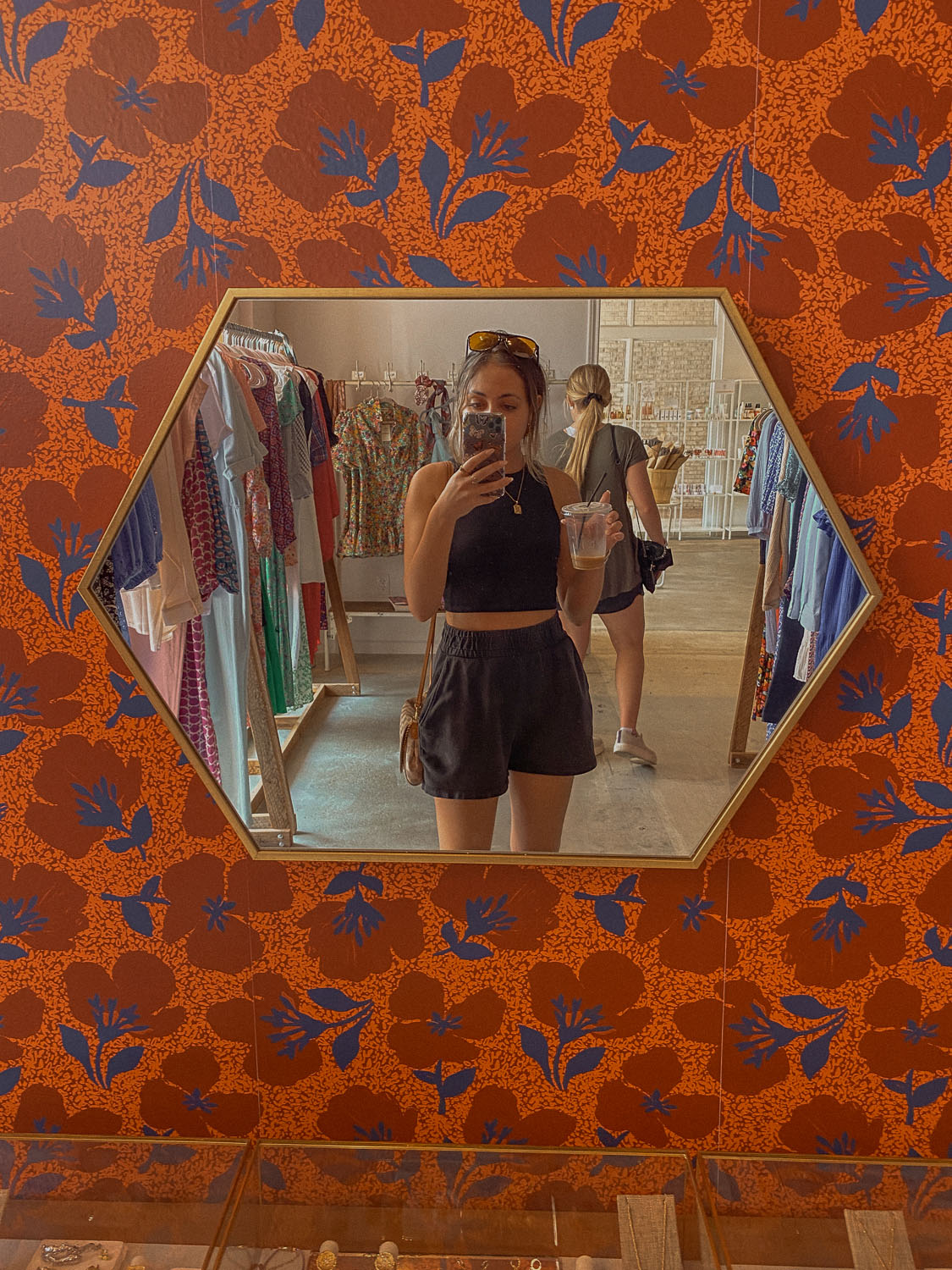 NEIGHBORHOOD CELLARS
Neighborhood Cellars is a wine bar located right near Bishop Arts in Dallas. They offer Wine 101 classes, tastings, and they even have a wine store! I have yet to visit, but Neighborhood Cellars is so high on my list. I highly suggest stopping by if you are in Dallas.
[
RELATED POST
:
MINI GUIDE: 10 OF THE BEST WINERIES IN FREDERICKSBURG
]
RESTAURANTS IN BISHOP ARTS IN DALLAS
DINNER AT PARADISO

After grabbing cocktails at Mermaid Bar, head inside for dinner at Paradiso. It's a delicious southern European-inspired restaurant with an incredible menu. Get the truffle spaghetti, trust me. And the hummus was delicious too! The interior of Paradiso is also super fun and pink, a great photo spot.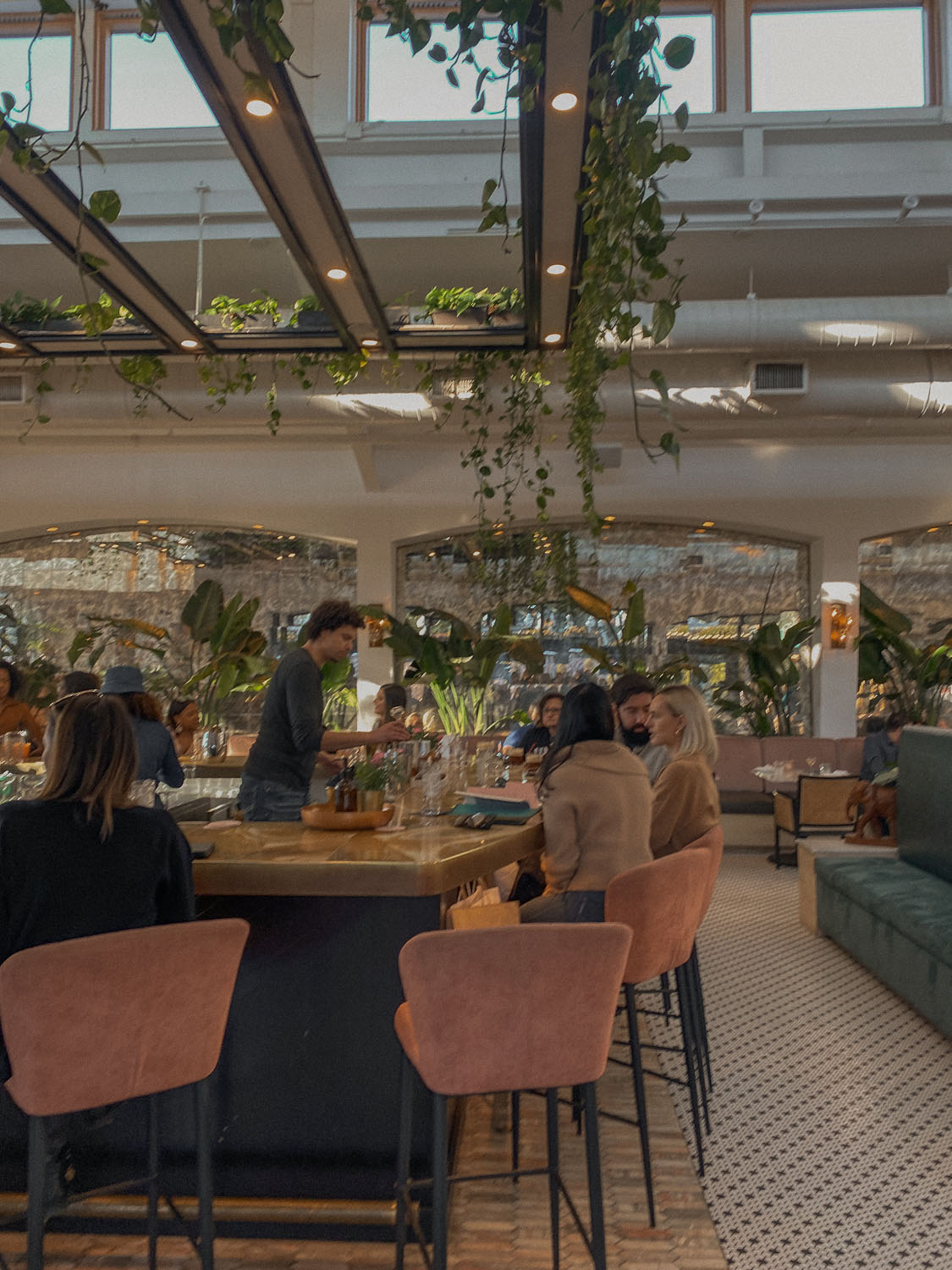 ADDITIONAL RESTAURANTS IN BISHOP ARTS:
Veracruz
Encina
Lockhart Smokehouse
Eno's Pizza Tavern
Ame
WHERE TO STAY IN DALLAS, TEXAS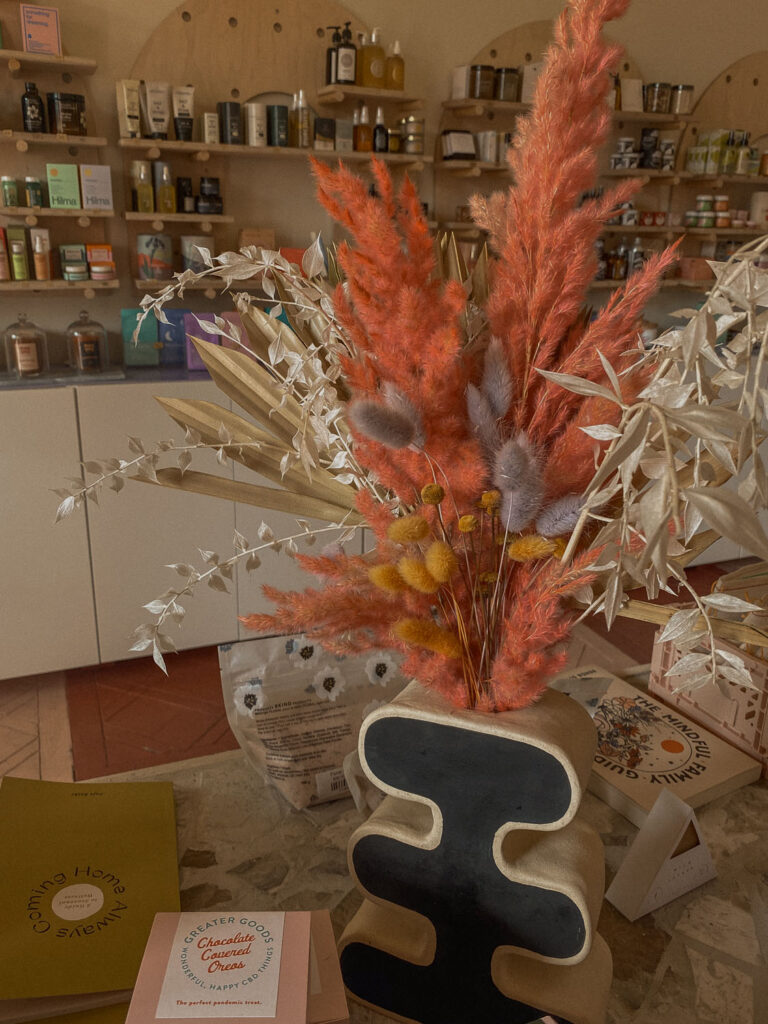 FINAL THOUGHTS ON BISHOP ARTS IN DALLAS, TEXAS

You can't miss Bishop Arts district when you visit Dallas. It's such a fun way to spend the afternoon. As always, if you have any questions about Bishop Arts in Dallas or the city in general. Feel free to DM me on Instagram, comment below, or email me at sydabroad@gmail.com
xx Syd.
RECOMMENDED TOURS IN DALLAS
SHOP MY FAVORITES
PIN IT!
OTHER POSTS YOU MAY LIKE: