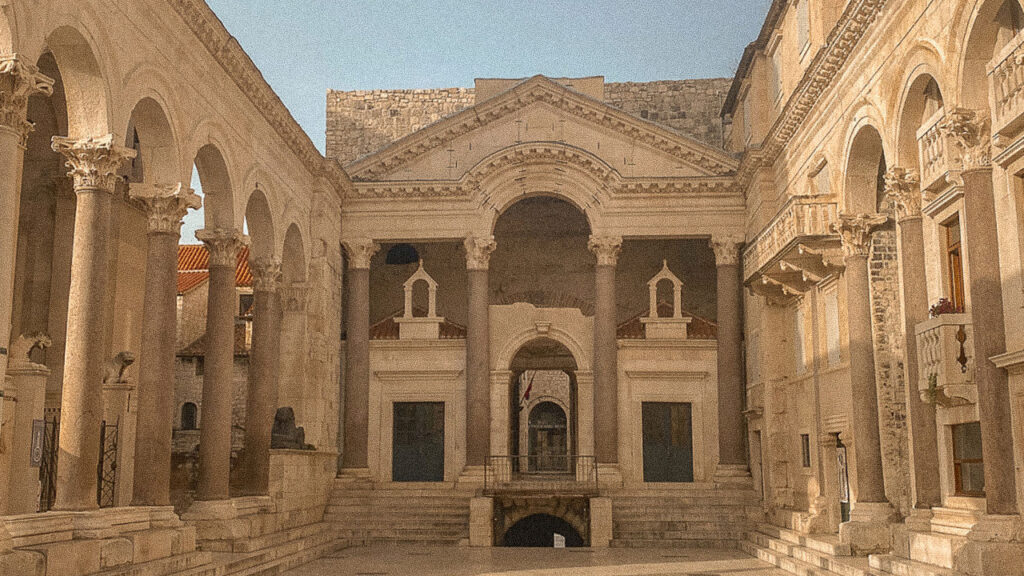 (Disclaimer: This post may contain affiliate links, which means we may receive a small commission at no extra cost to you.)
Welcome to Split, Croatia! Split is the largest city on the Adriatic coast known for its stunning architecture, incredible nightlife, and delicious cuisine. If you are planning for 3 days in Split, this travel guide is for you. Everything you will need for your trip is in this article!
This Split itinerary includes sites to see, the best spots to eat, day trips, nightlife, and more! Alright, let's get into how to have the best 3 days in Split, Croatia.
Disclosure: This article contains affiliate links.
BEST TIME TO VISIT SPLIT, CROATIA
If you are looking for fewer crowds and great weather, visit in September or October. However, Split is a great city to visit year-round. Peak tourist season is June through mid-September, and, of course, the summer is still a nice time to visit. You will just find there are more crowds and prices might be a bit higher.
I visited in June of 2021, so it was a bit of an abnormal summer considering the country had recently opened from the pandemic and people were slowly getting back into travel. Because of this, we got lucky with the crowds, although there were still many people visiting Split, it was not nearly as crowded as a pre-covid summer.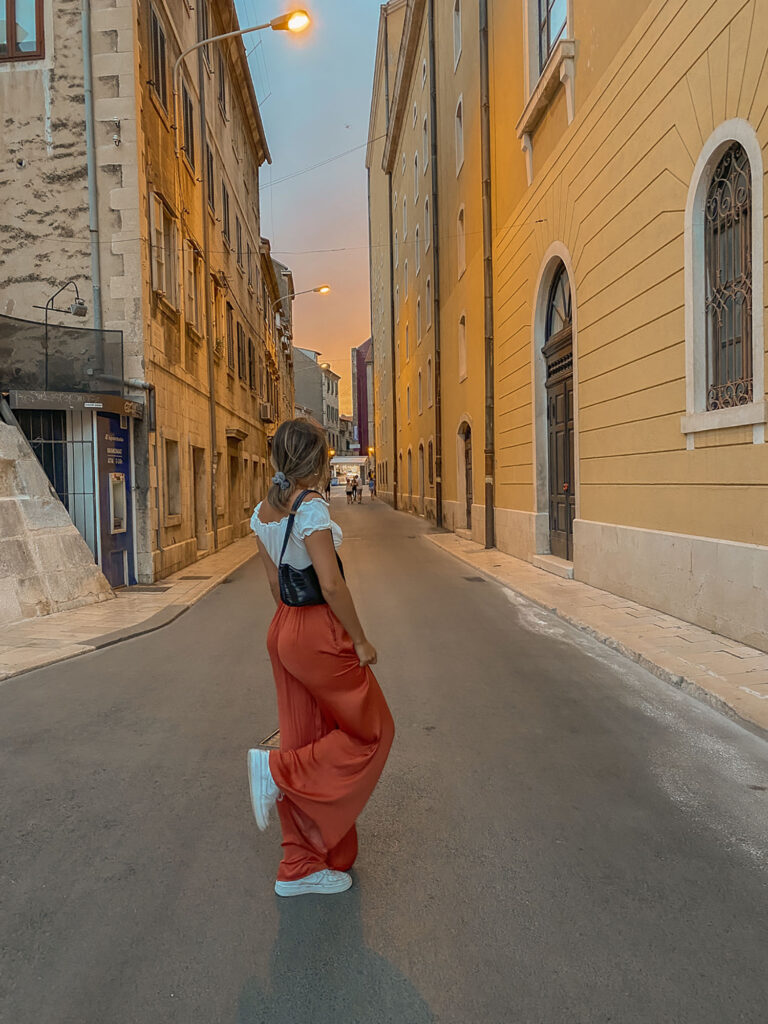 CURRENCY IN SPLIT, CROATIA

The currency in Croatia is Croatian Kuna (HRK)
1 USD = 6.50 Kunas
Many places in Split will accept card payments but it is always helpful to keep some cash on you for small purchases. Cash really helps if you are out to dinner and plan to split the bill with others. In most European cities they cannot split the bill with card payments. There are also plenty of ATMs around the city.
HOW TO GET TO SPLIT

To get to Split you will most likely be arriving via ferry or plane. The main port in the city of Split is called Luka Split. It is so conveniently close to the city center. We took the ferry from Dubrovnik to Split, and once we docked, it was a quick 15 walk to our accommodation.
On the other hand, the nearest airport in Split is SPU (Split Airport). It's located about 15km away from the city center. To get from the airport to the city center you will either take a taxi, Uber, or the public bus and it will take about 30 minutes. A single bus ticket costs about 30 HKR (3 USD).
HOW TO GET AROUND SPLIT

Once you are in the city center everything is very walkable. If you are looking to go to a beach you can take a taxi or Uber for a small price.
SPLIT'S TOP 5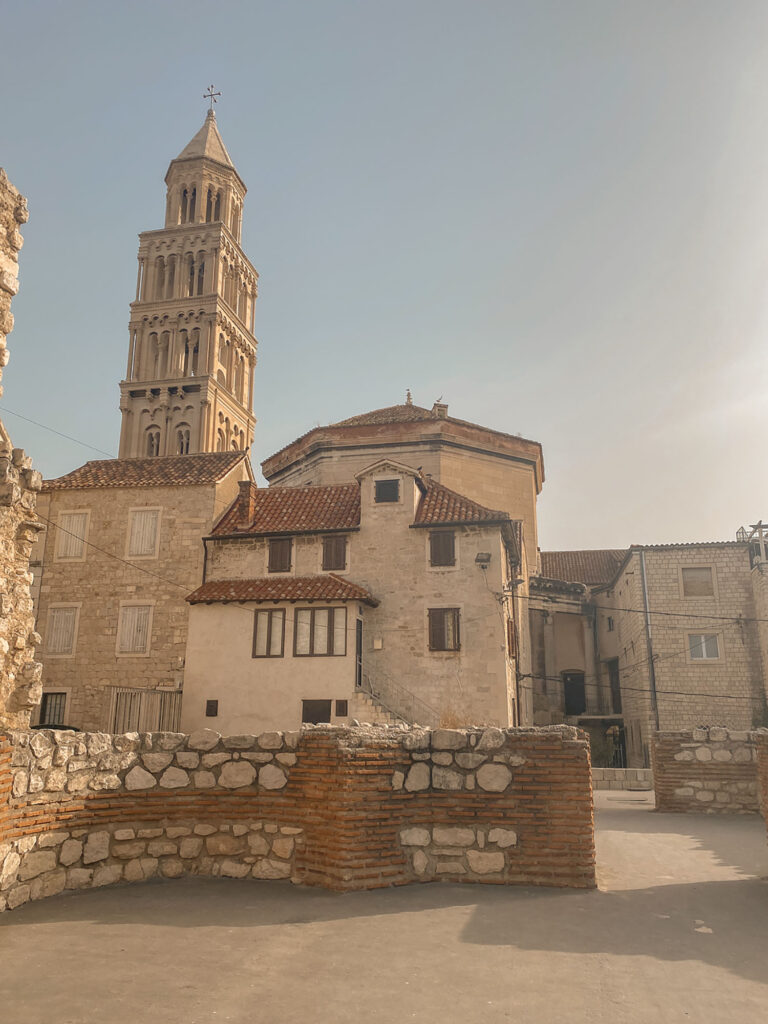 HOW TO SPEND 3 DAYS IN SPLIT – ITINERARY
DAY 1

PERISTYLE

This is Splits main square and a spot you can't miss. The architecture is stunning. Peristyle used to be the courtyard of the fortress that was built by one of the last Roman emperors. I suggest taking a walking tour of Split to get familiar with the history. I always learn the most amazing things during a walking tour of a new city. Below are a couple of options for walking tours in Split.
DIOCLETIAN'S PALACE

You will see that Diocletian's palace is located in the main square of Split. Diocletian's Palace is one of the largest and most well-preserved examples of Roman architecture in the world. This might just be Split's number one attraction, you can't miss Diocletian's palace during your 3 days in Split.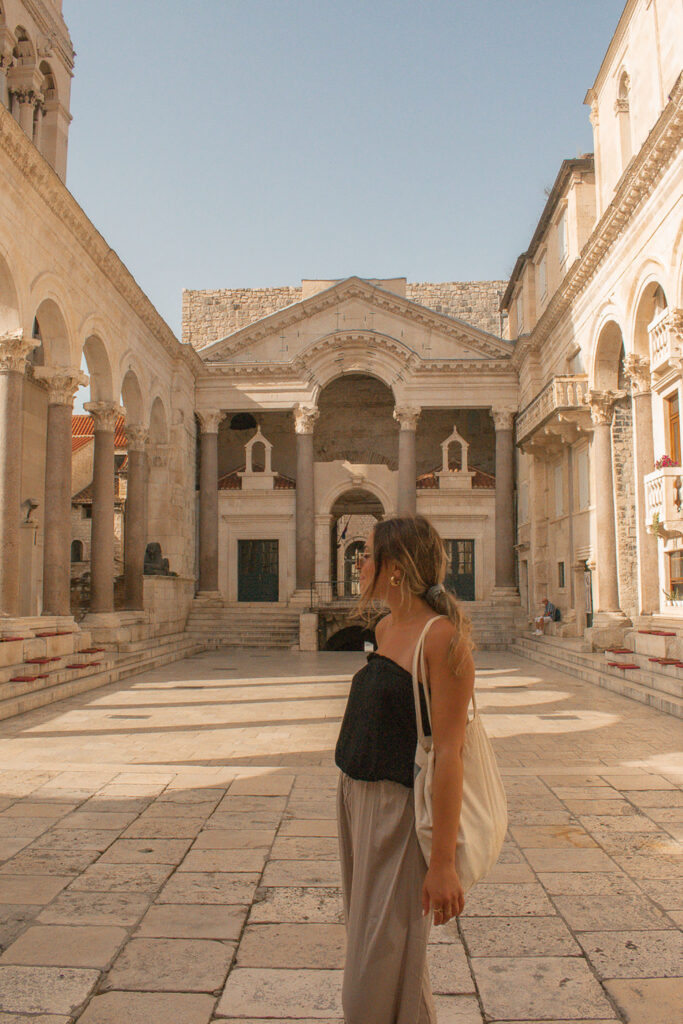 KRKA NATIONAL PARK OR PLITVICE LAKES

Split is an incredible hub for half or full-day trips. Two of the most common are Krka National Park and Plitvice Lakes. Krka National park is about a one and a half-hour drive from Split, known for its series of 7 waterfalls that you can enjoy. The price ranges depending on what season you go. If you visit in peak season you could pay up to 200 kunas (about 30 USD) and if you go in low season you might pay as little as 30 kunas (about 5 USD).
Plitvice Lakes National Park is a forest reserve in central Croatia, known for its 16 terraced lakes and waterfalls. The cost will range from 55 kunas to 180 kunas depending on what month you visit. Plitvice Lakes is about 2.5 to 3 hours from Split. A bit further, but well worth a visit!

EXPERIENCE SPLIT'S NIGHTLIFE

Once you get back from your day or half-day trip, I highly suggest taking part in Split's nightlife. I mean, this is a city known for its nightlife. I will talk more about Split's nightlife later in the article but there are endless things to do!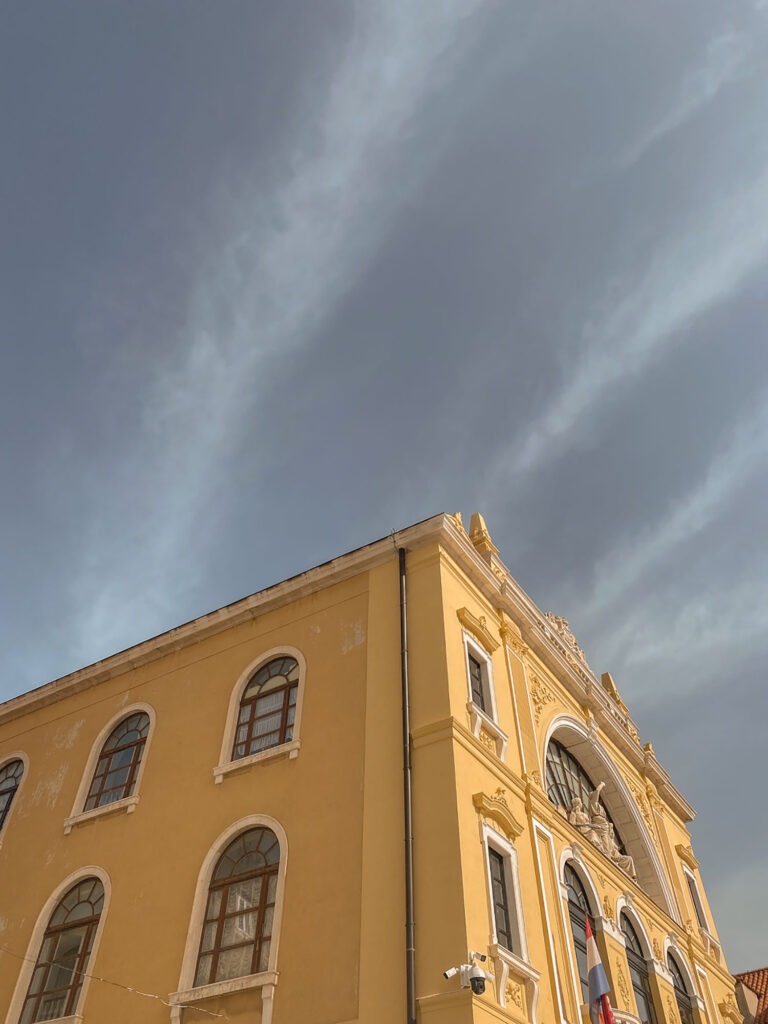 DAY 2
ISLAND HOPPING

I promise your 3 days in Split are not complete without a day of island hopping! There are so many lovely islands around Split including Hvar, Vis, Solta, Brac, and more.
I did a full-day tour, about 6 hours long, and we visited Vis (where Mamma Mia 2 was filmed!), explored an old submarine bunker, swam and snorkeled at a beautiful beach, had lunch on the island, spent some time in Hvar, and swam in the Blue Lagoon! It was seriously a perfect day. I will link some trips below!
If you want to do some serious island hopping around Croatia you should really check out EF Ultimate Break's Cruise Croatia trip. It's 12 days of sailing from island to island, starting and ending in Split. It seriously sounds incredible! Check out the trip here and use my code "UASydney100" for $100 off your first trip with EF Ultimate Break!
TIP: If your trip includes the Blue Cave (which it should because it looks freaking amazing!) make sure the weather is perfect. Our trip was supposed to include the Blue Cave however, due to windy weather and a wavy sea, the caves were closed. This does happen often.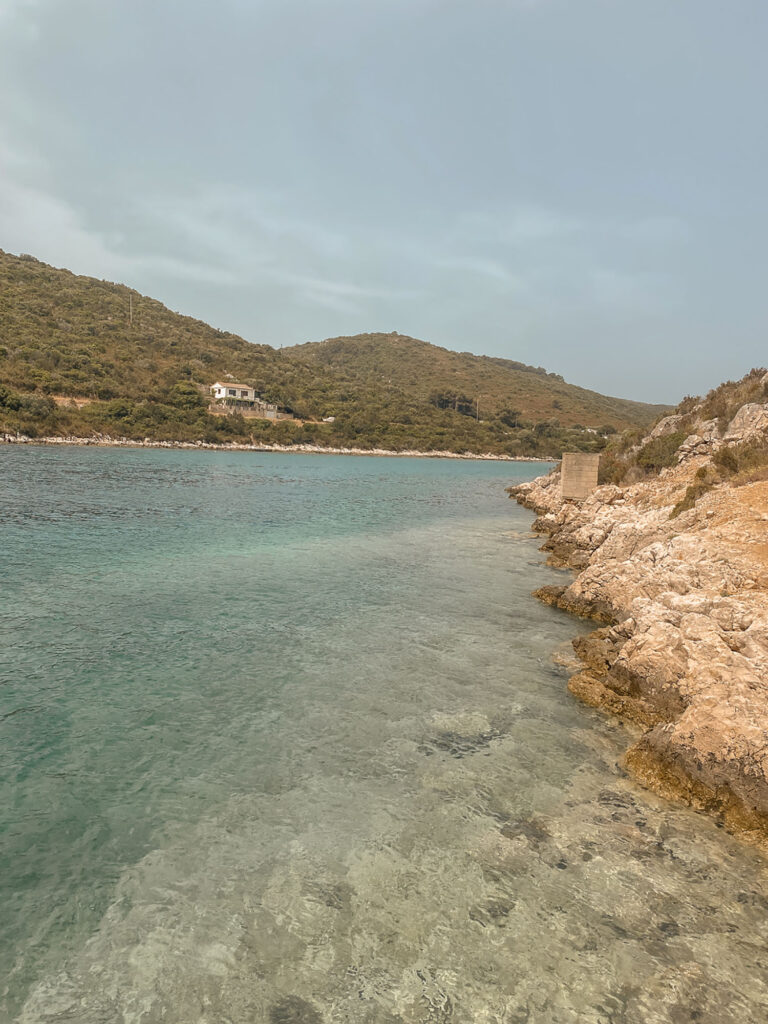 EXPLORE THE LOCAL MARKETS

Visit Split's local market to pick up some goodies. You will see all kinds of fresh fruits and veggies, nuts, cheeses, and more! Also, Croatia is known for its lavender so you will find many lavender products as well. Lavender makes a great souvenir to take home! I suggest picking up some lavender oil, I love mine.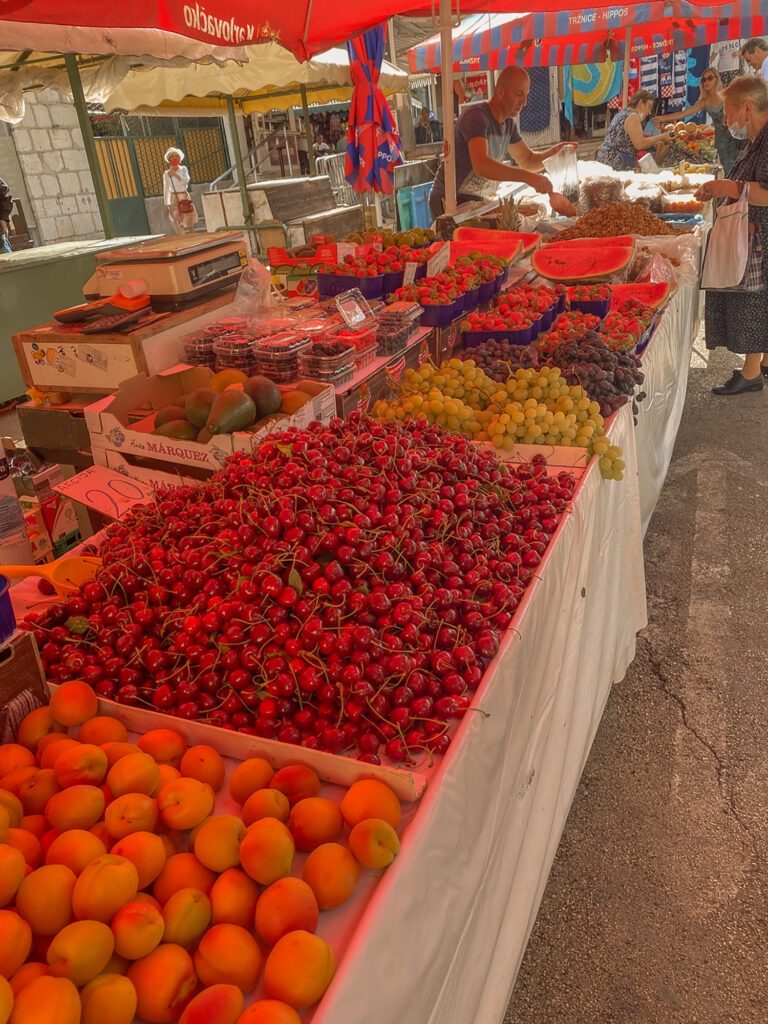 RIVA WATERFRONT PROMENADE

This is the city's main waterfront promenade. Spend your evening shopping around and dine on the Riva Waterfront Promenade. It's a great place to just wander and people-watch! There are many delicious restaurants here as well.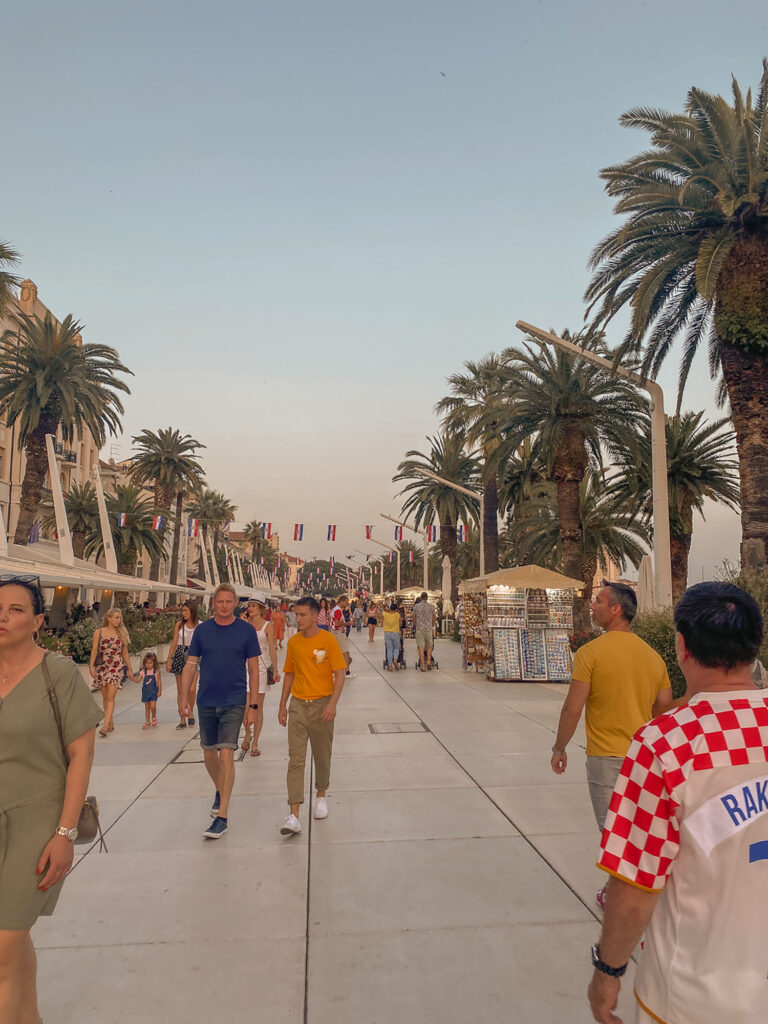 DAY 3

SAINT DOMNIUS BELL TOWER

By now you've probably heard of the iconic bell tower in the city. Did you know you can climb it? For a great view of the city, I suggest making the climb! It will take you about 15 minutes to get to the top. Unfortunately, I didn't get to do this during my 3 days in Split, but next time I'll have to! The entrance fee into the Bell Tower is 15 kunas and if you choose to climb it, it will cost an additional 15 kunas.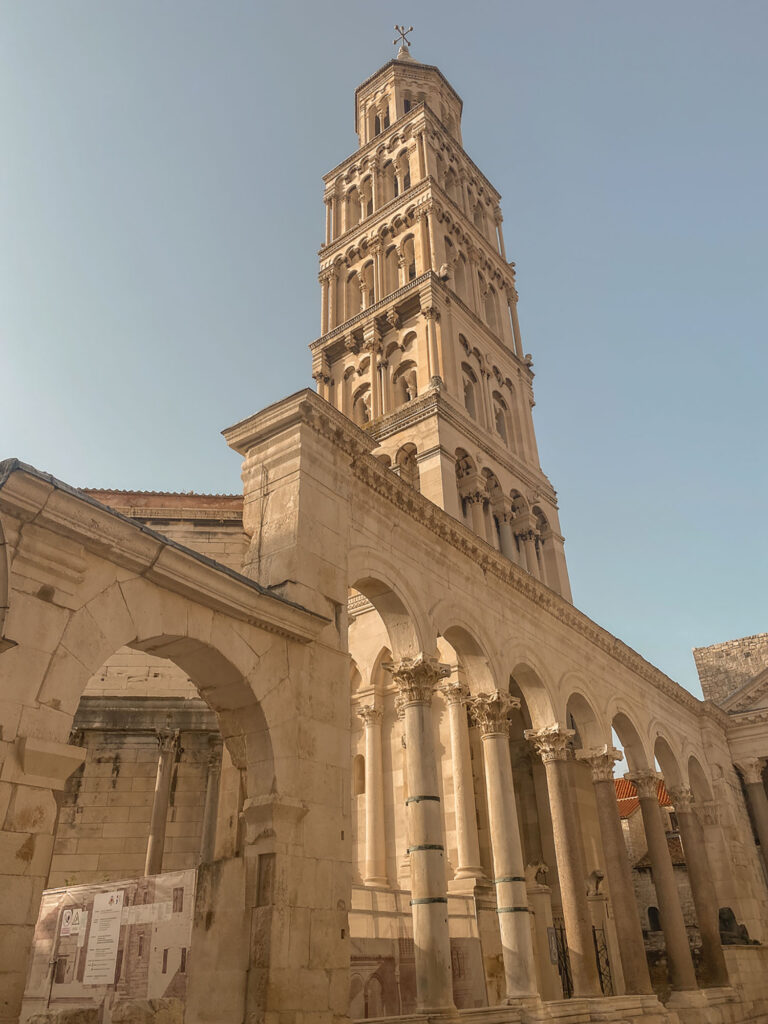 ART GALLERIES

There are many museums and art galleries in Split including Jaksic Gallery, Split Gallery of Fine Arts, Split Nomad Gallery, and Split City Museum. I visited the Split Gallery of Fine Arts and really enjoyed it! It was nice to take a break from the heat. The cost was only 30 kunas and I suggest planning to spend about an hour and a half here.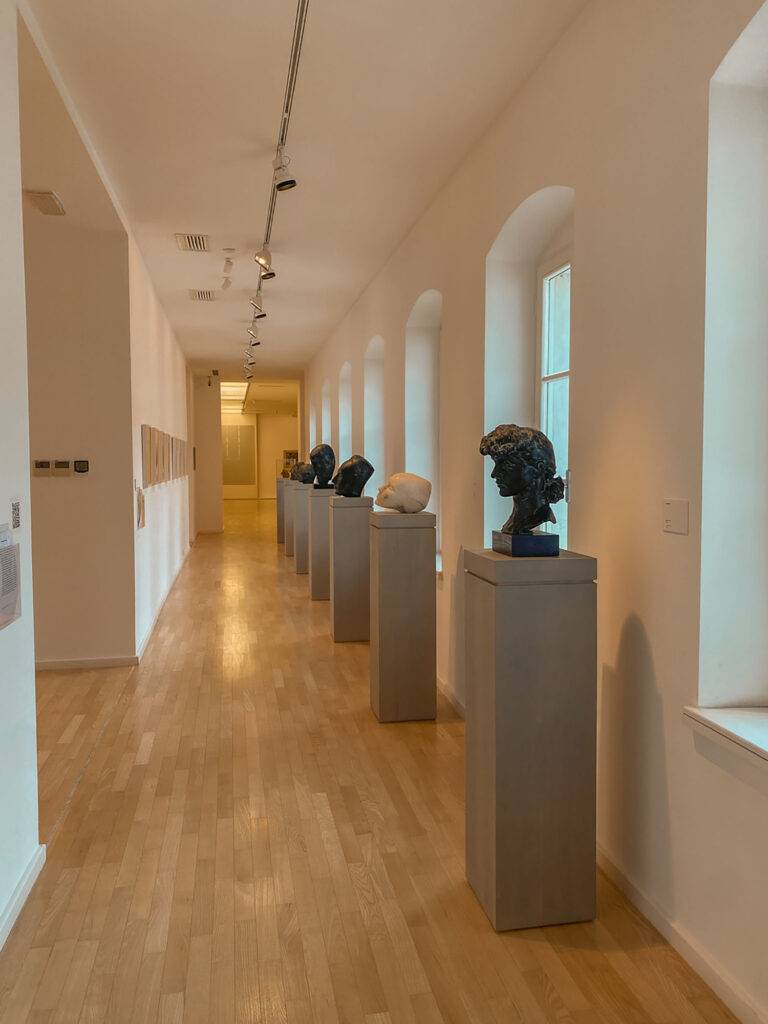 BACVICE BEACH

You can't leave Split without spending some time at one of the many beaches, especially on a hot day! The best part is that this beach is about a 20 to 30-minute walk from the old town, making it pretty easy to get to.
If you are looking for more of a beach club vibe and a place to eat and drink, I really enjoyed Joe's Beach Lounge & Bar. We walked from Bacvice beach but it was a bit far. An Uber won't cost you much so I recommend taking an Uber or taxi if you're going to Joe's Beach Lounge. Another beach club option in Split is Taboo Beach Club.

ADDITIONAL BEACHES NEAR SPLIT:
Kastelet Beach
Ovcice Beach
Trstenik Beach
Znjan Beach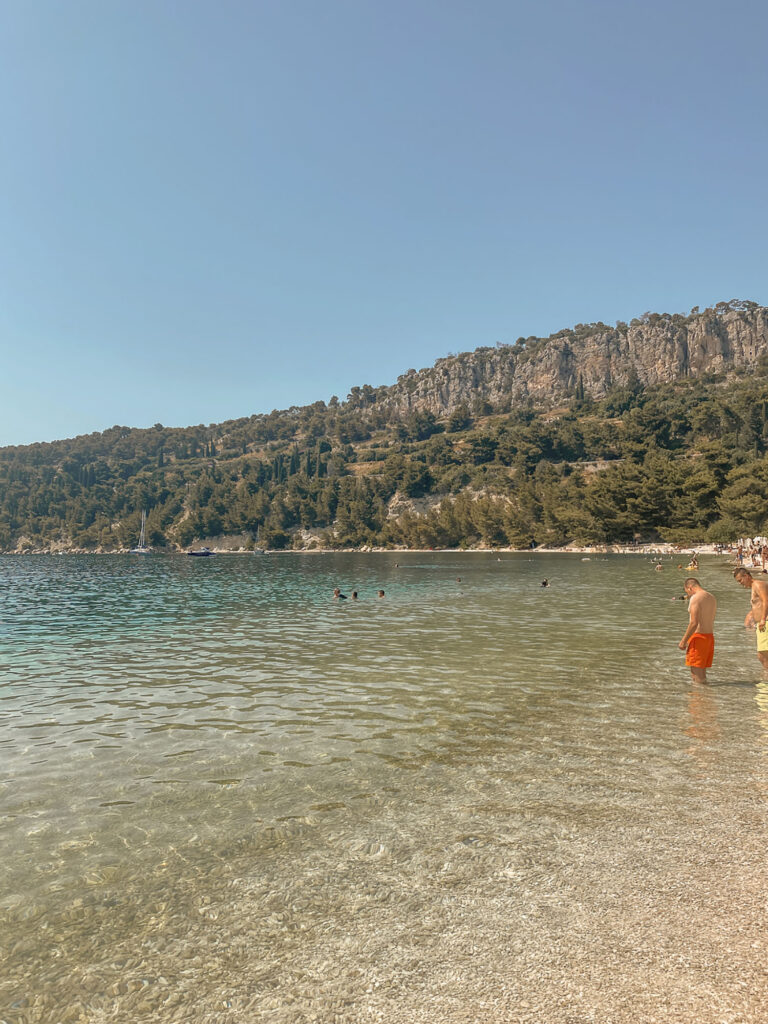 MARJAN HILL

If you're looking for an incredible view of the city, this is the spot. Marjan Hill is a hill on the peninsula in Split. To get here there are about 300 stone steps to climb up.
3 DAYS IN SPLIT – WHERE TO EAT & DRINK
Oak Berry: This little place has great acai bowls, perfect for a hot day. You even get unlimited toppings!
Ciri Biri Bella: This is a hostel and a restaurant! Seriously a great one, I highly recommend their breakfast menu. It's incredible. Also, If you are staying here you will receive a discount.
Bokeria Kitchen & Wine Bar: If you're going to visit any restaurant on this list let it be Bokeria Wine Bar. They have an amazing menu and wine list. Try their truffle pasta. Amazing. It also comes with a poached egg on top.
D16 Coffee: This is arguably the best coffee in the city. We picked up a coffee from D16 every morning.
Luka Ice Cream & Cakes: Definitely go here for dessert.
Veg: A great vegan restaurant.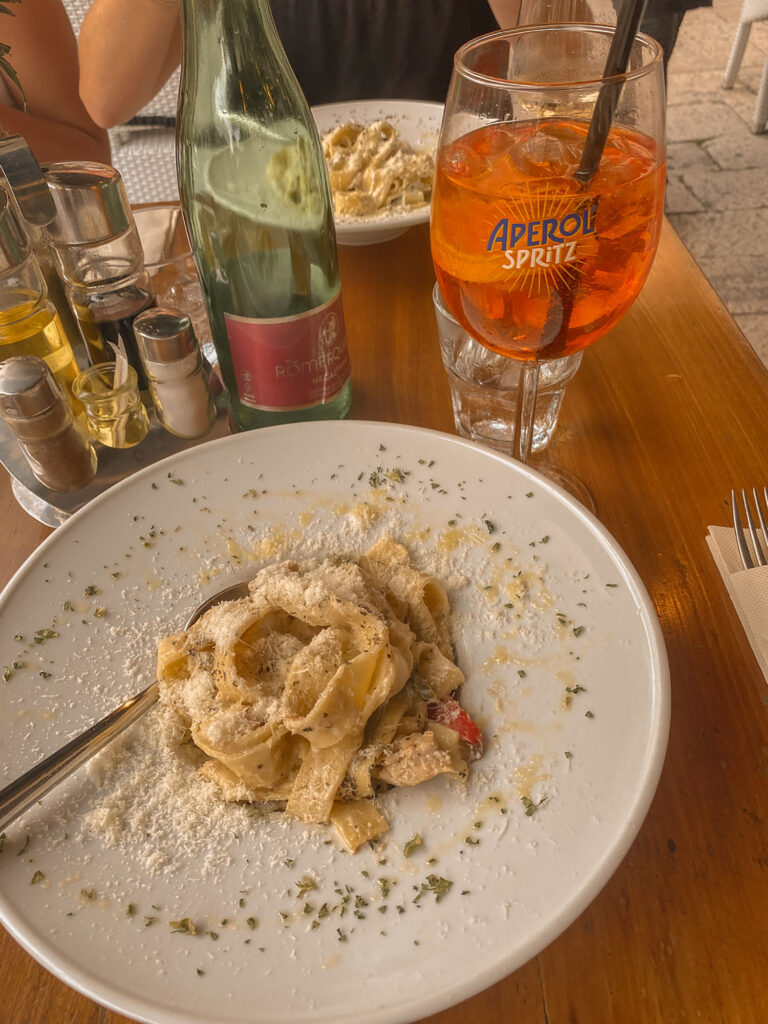 NIGHTLIFE IN SPLIT
If you like a fun night out, Split is the place to be. This city is known for its nightlife and I can tell you, even during pandemic times the nightlife was still wild. There was a curfew at the time I visited but that didn't stop people from partying at the beaches. If you are looking for a good time, I promise you will find one. Here are a few bar recommendations for some fun nightlife vibes.
Crozzies: Crozzie's also hosts pub crawls.
Charlies Bar: This bar is known as the backpacker's bar in Split.
Bokeria Wine Bar: I mentioned this earlier but it's also a great place to grab a drink before a night out. It is a classier place than the others.
Marvlvs Library Jazz Bar
ShotGun Shooters Bar
ACCOMMODATION IN SPLIT, CROATIA
BUDGET ACCOMMODATION: Ciri Biri Bella. This is where I stayed and 10/10! It's the cutest boutique hostel that is above a restaurant. The room was massive, it was very clean, and in the perfect location.
BOUTIQUE ACCOMMODATION: Briig Boutique Hotel, Villa Split Heritage Hotel
LUXURY ACCOMMODATION: Piazza Heritage Hotel, Radisson Blu Resort & Spa
Search for places to stay in Split on Hostel World's website or below on Booking.com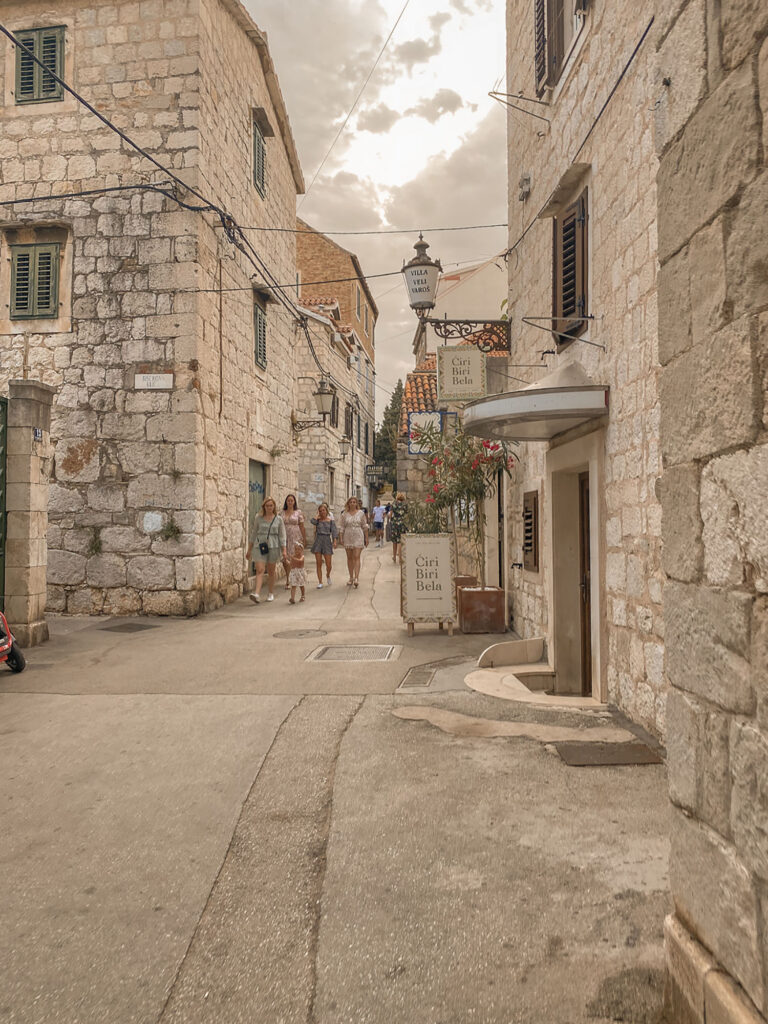 SAFETY IN SPLIT
Split, Croatia is an extremely safe place to travel to. Violent crime is incredibly rare, the worst thing you need to worry about is petty theft (pickpocketing). I was out late during the night and always felt extremely safe walking back to my hostel.
TIPS TO KNOW BEFORE YOU GO
Blue Caves: If you are planning a day trip to the Blue Caves (Modra spilija), make sure the weather forecast looks completely clear because it's very common for the caves to close due to weather. The entrance to the cave is only 1.5 meters high so if it's too wavy or windy the boats can't enter. You could also plan your day trip on one of your first 2 days so if the cave closes you can go the next day. Unfortunately, this is what happened to us, and instead, we visited another spot on the island of Vis.
Nightlife: Split is known for its nightlife, so if this is something you're into, Split is the place to be! There are many pubs crawls, bars, and restaurants to enjoy Split's incredible nightlife. And even when things shut down early thanks to the pandemic, you will find parties in the streets or on the beaches nearby.
Wifi: If Split is going to be your work hub for a bit, there are many great cafes around the city with reliable wifi.
Day Trips: If you have the time I highly suggest doing a day trip. Split is a great hub for day trips to places like Hvar island, The Blue Lagoon, Brac Island, Vis Island, Krka National Park, Trogir, and so many more.
The Beaches: The beaches are not sandy, they are very pebbly. If you're planning on spending a lot of time at the beach I suggest bringing water shoes. The "sand" is not comfortable on your feet! Many beaches in Croatia are pretty rocky, I noticed this in Dubrovnik too.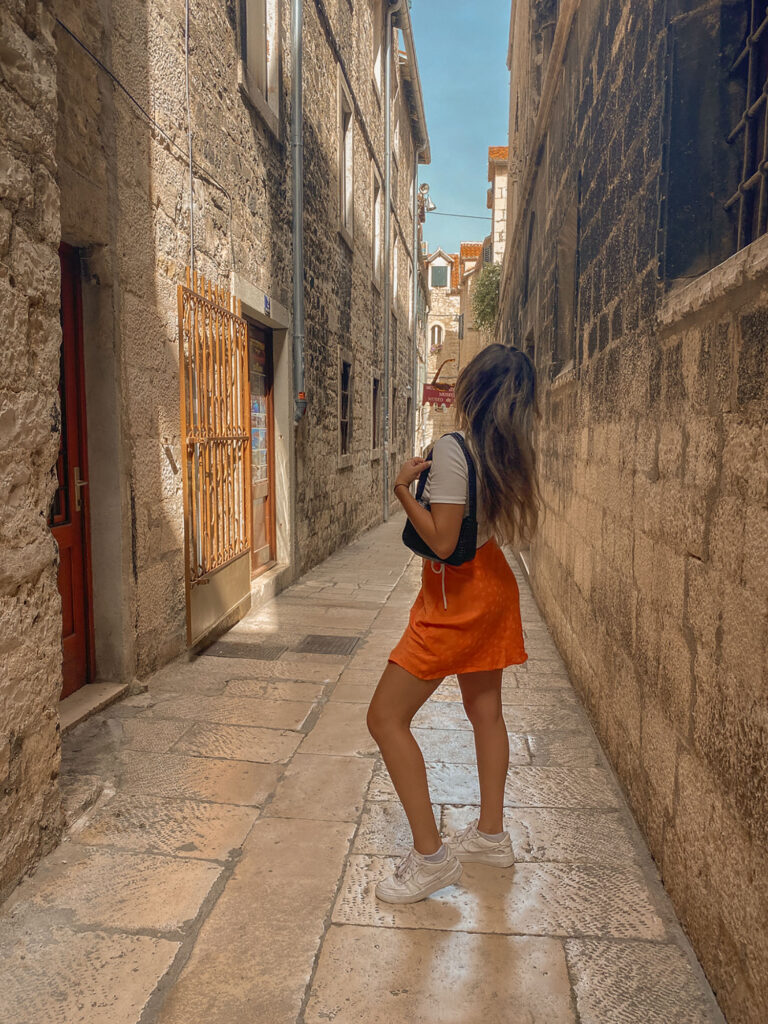 FINAL THOUGHT ON SPENDING 3 DAYS IN SPLIT, CROATIA
Split is an amazing city to visit. One that should definitely be on your bucket list! I absolutely loved the beautiful architecture, beaches, history, and everything this city has to offer. I hope you enjoyed reading about how to spend the best 3 days in Split. As always, if you have any questions about Split or Croatia in general, please reach out! Feel free to DM me on Instagram, comment below, or email me at sydabroad@gmail.com.
xx Syd.