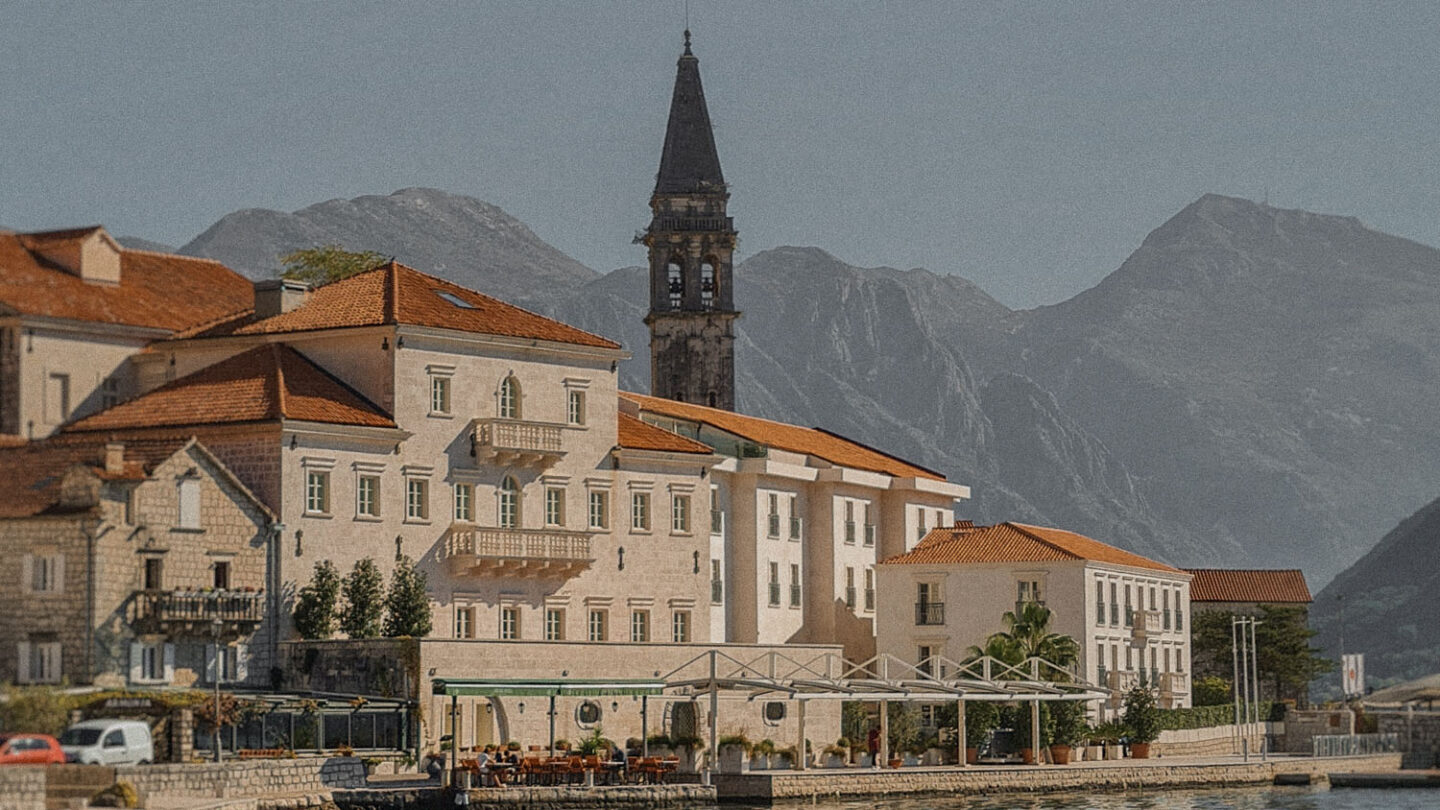 (Disclaimer: This post may contain affiliate links, which means we may receive a small commission at no extra cost to you.)
Are you looking for the best things to do in Perast, Montenegro? Well, in this guide I'm sharing all you need to know to help you plan the perfect trip.
Welcome to the small town of Perast. A dream destination located along the Adriatic Coast in the Bay of Kotor, Montenegro. I'm not kidding when I say visiting Perast is like stepping into a fairytale.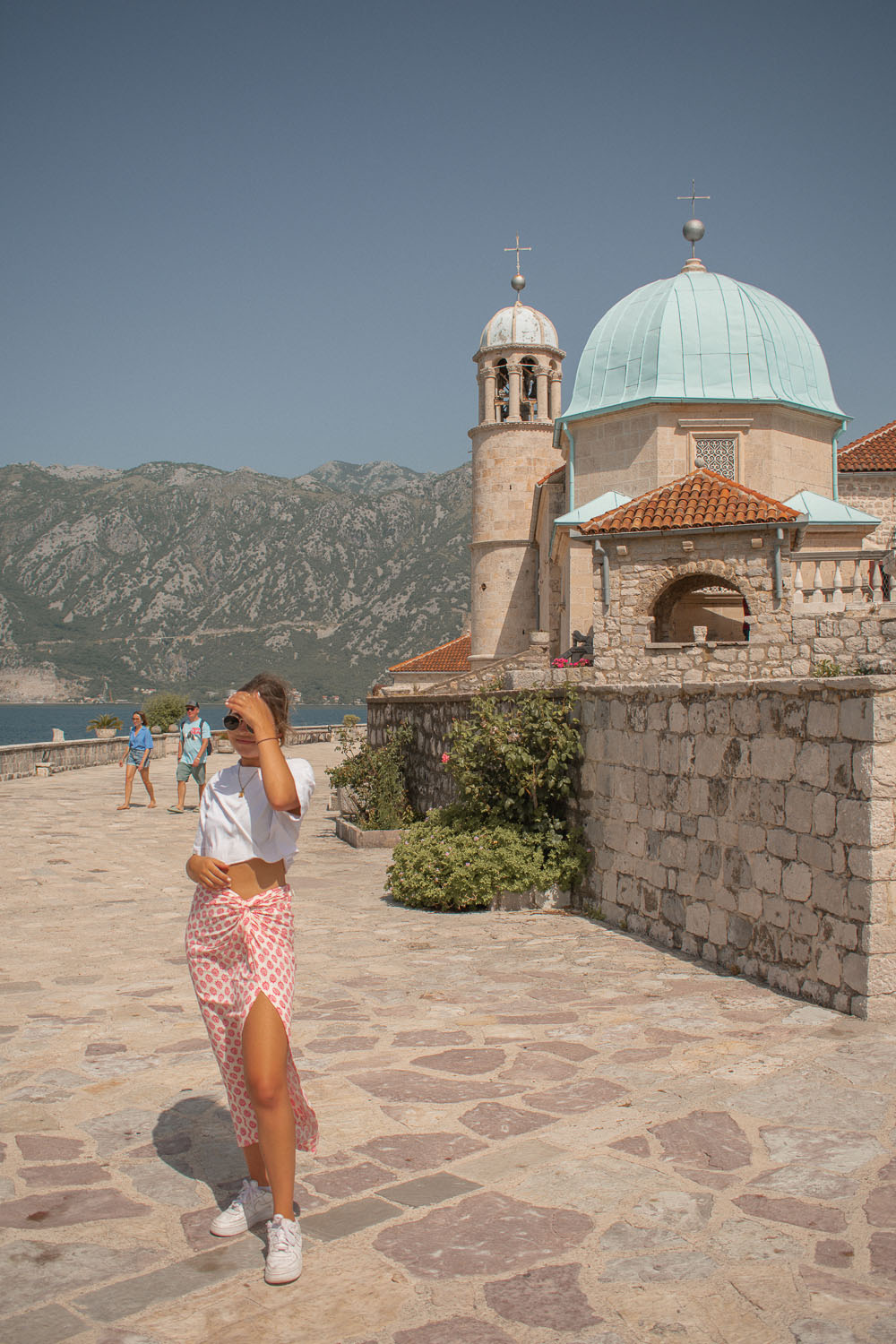 In this article, I'm going to share the best things to do in Perast, how to get here, where to stay, where to eat, and all you need to know before visiting.
This post is all about the best things to do in Perast, Montenegro.
Although Perast is quite small and there isn't much to do, it's definitely worth the 20-minute drive from Kotor. The crisp air, sparkling bay, and quaint village make Perast well worth a spot on your European bucket list. Perast is certainly one of the most picturesque spots in all of the Balkans.
During my European backpacking trip, I spent a few days in Dubrovnik, Croatia. Here, we booked a day trip to Montenegro, stopping in Perast on the way to Kotor. Although I didn't spend long here, it's seriously one of the most magical places I have ever visited.
Book the day trip to Montenegro from Dubrovnik I did here.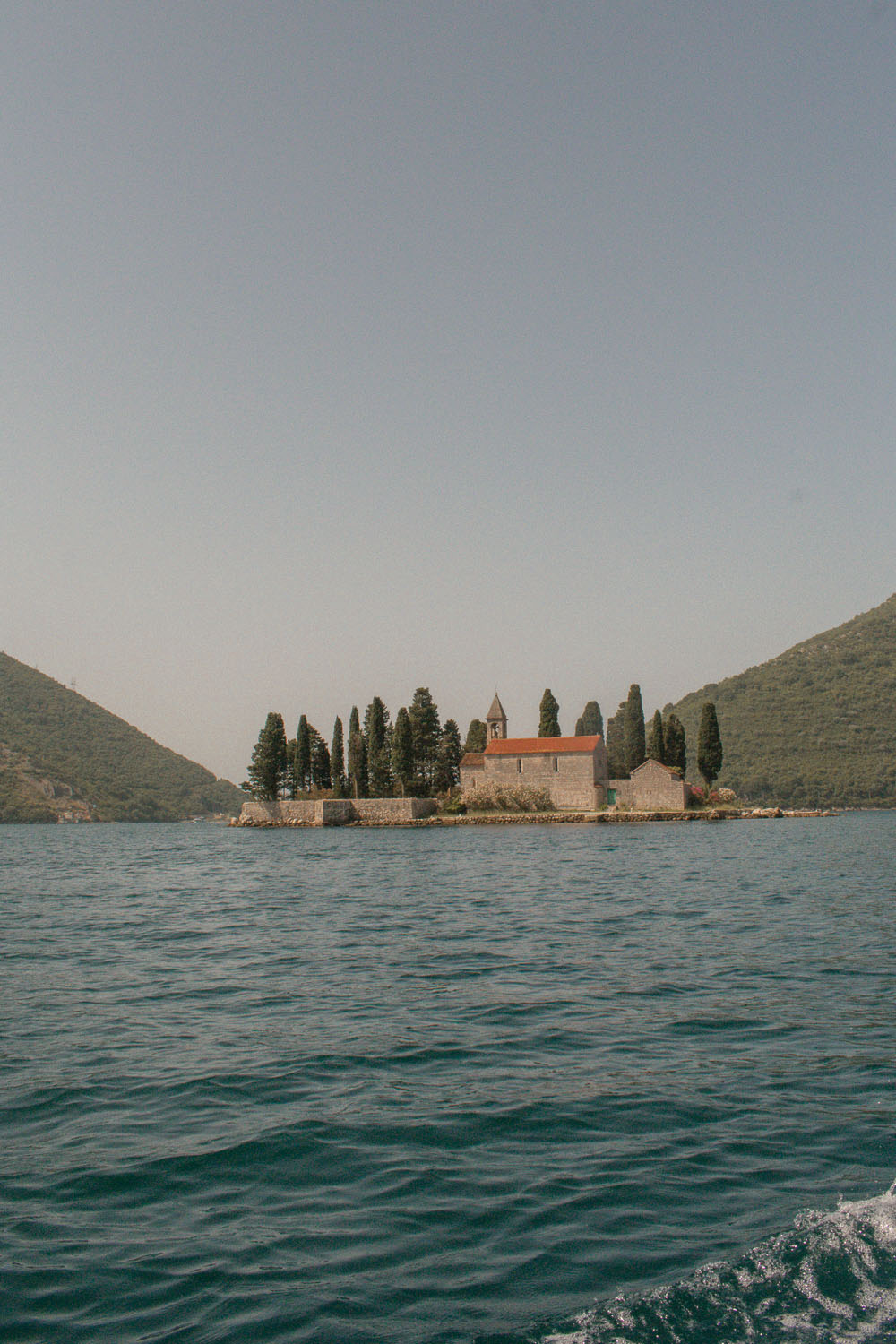 HOW TO GET TO PERAST, MONTENEGRO

If you are taking a day trip from surrounding cities like Split or Dubrovnik, as I did, many tours will stop here in Perast. If you are staying in Kotor, it's a quick 20-minute drive along the bay. You can easily take a rental car or a taxi. If you're up for it, you can even take a bike trip to Perast.
On the other hand, If you are flying, the nearest airport is Tivat (TIV), located about 8 kilometers away. And Dubrovnik Airport (DBV) is also close by at 35 kilometers away.
HOW MUCH TIME DO YOU NEED IN PERAST
Once you arrive, you'll find that it only takes a few hours to explore the entire town of Perast. It's the perfect city break from Kotor and you really only need a few hours to a day here.
[
RELATED POST
:
15 BEST THINGS TO DO IN DUBROVNIK, CROATIA: HOW TO SPEND A WEEKEND IN DUBROVNIK
]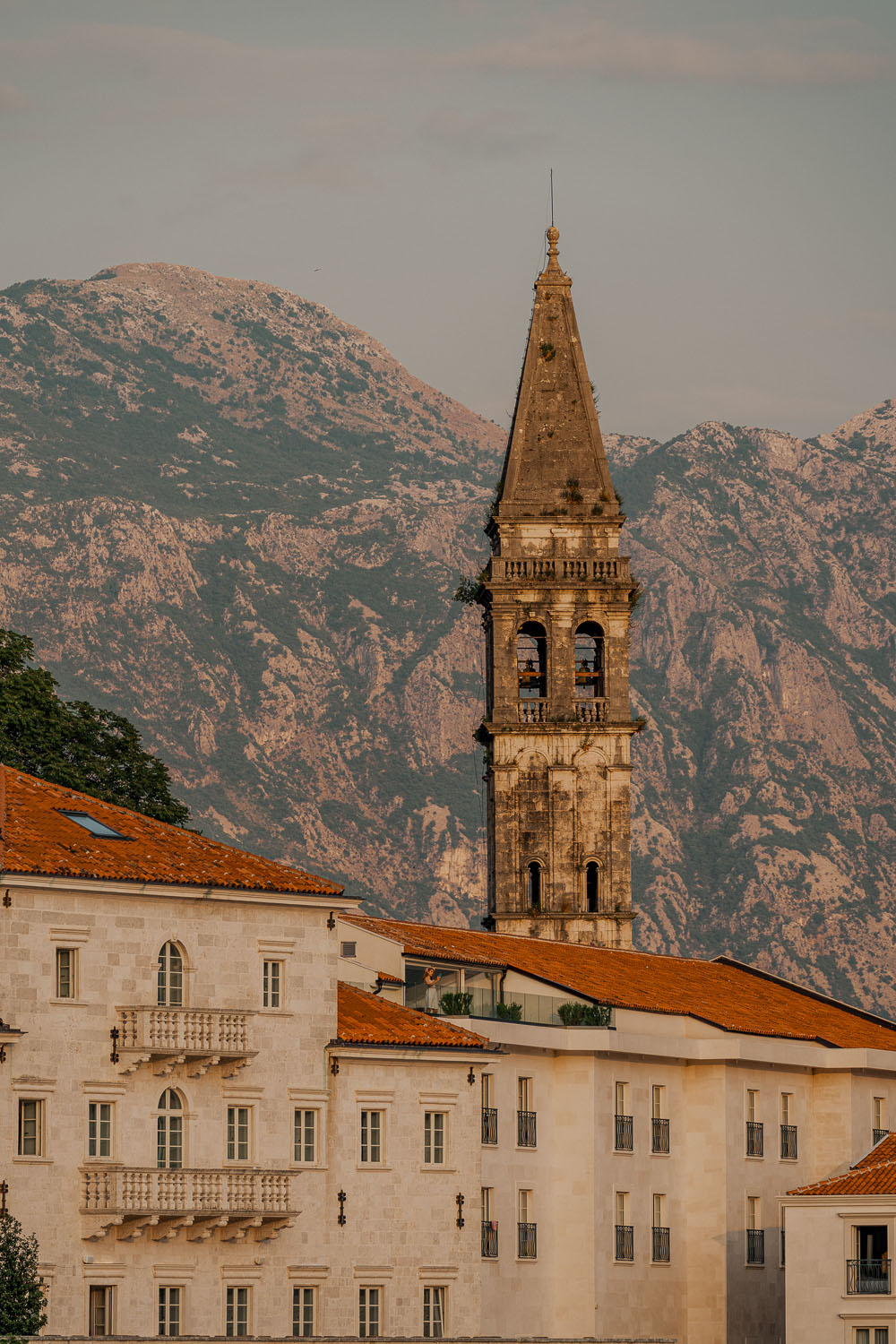 THE BEST THINGS TO DO IN PERAST, MONTENEGRO
1. OUR LADY OF THE ROCKS
Our Lady of the Rocks is most definitely the highlight of Perast. This is a small man-made island off the coast of the town. You can board a water taxi for 5 euros to bring you to the island and back. Make sure you have the exact change. While on this little island, take in the scenic views and go inside the small chapel. It will cost you 2 euros to enter the chapel on the island.
2. CHURCH OF SAINT NICHOLAS
Also known as St. Nikola Church, it is a large catholic church located in the main square of Perast that was never completed. You can't miss this beautiful structure in the heart of the city. The church is open daily and is free to enter the side chapel. If you want to enter the main room of the church, it will cost one euro.
3. WANDER ALONG THE WATERFRONT
This town is practically all along the water. Wander up and down the waterfront and stop for a bite to eat at one of the restaurants near the water. This is certainly one of the best things to do in Perast.
4. MUZEJ GRADA PERASTA
Also known as the Perast museum, it's located in the Bujovic Palace. One of the most exquisite buildings in Perast. Learn all about the history of Perast and the 18th-century palace. If museums aren't really your thing, it's well worth the visit for the picture-perfect views from the second-floor balcony. Museum tickets cost 4 euros.
5. TRY PERAŠKA TORTA
This is one of Perast's specialty foods. It's a moist cake with almond grounds and a lemon and vanilla flavor.
6. CLIMB THE BELL TOWER
At 55 meters high, you can see the bell tower from just about anywhere in the town of Perast. You can even climb to the top for incredible views of the city. The bell tower is attached to the church of Saint Nicholas and for only one euro, you can climb to the top.
Note: The bell tower is closed during the winter season.
7. PERAST BEACH AND PIRATE BAR
This is Perast's only (and tiny) beach. And it is a quaint, pebbly beach just enough for about 10 or so people to lay out. If the beach is full, head to Pirate bar. This is a popular beach bar right nearby. Enjoy cocktails, music, and Balkan-inspired appetizers.
[
RELATED POST
:
15 PHOTOS TO INSPIRE YOU TO VISIT MONTENEGRO
]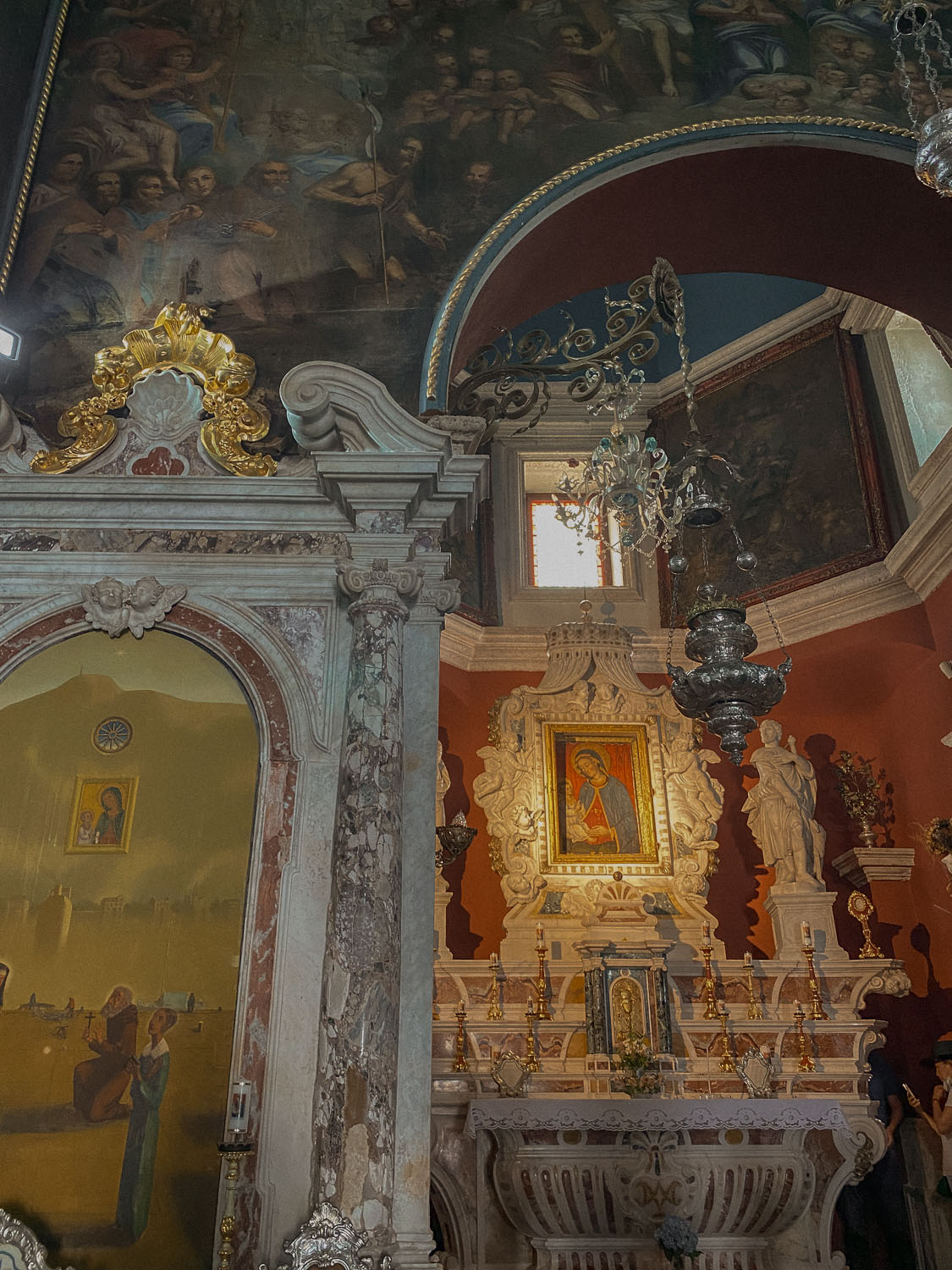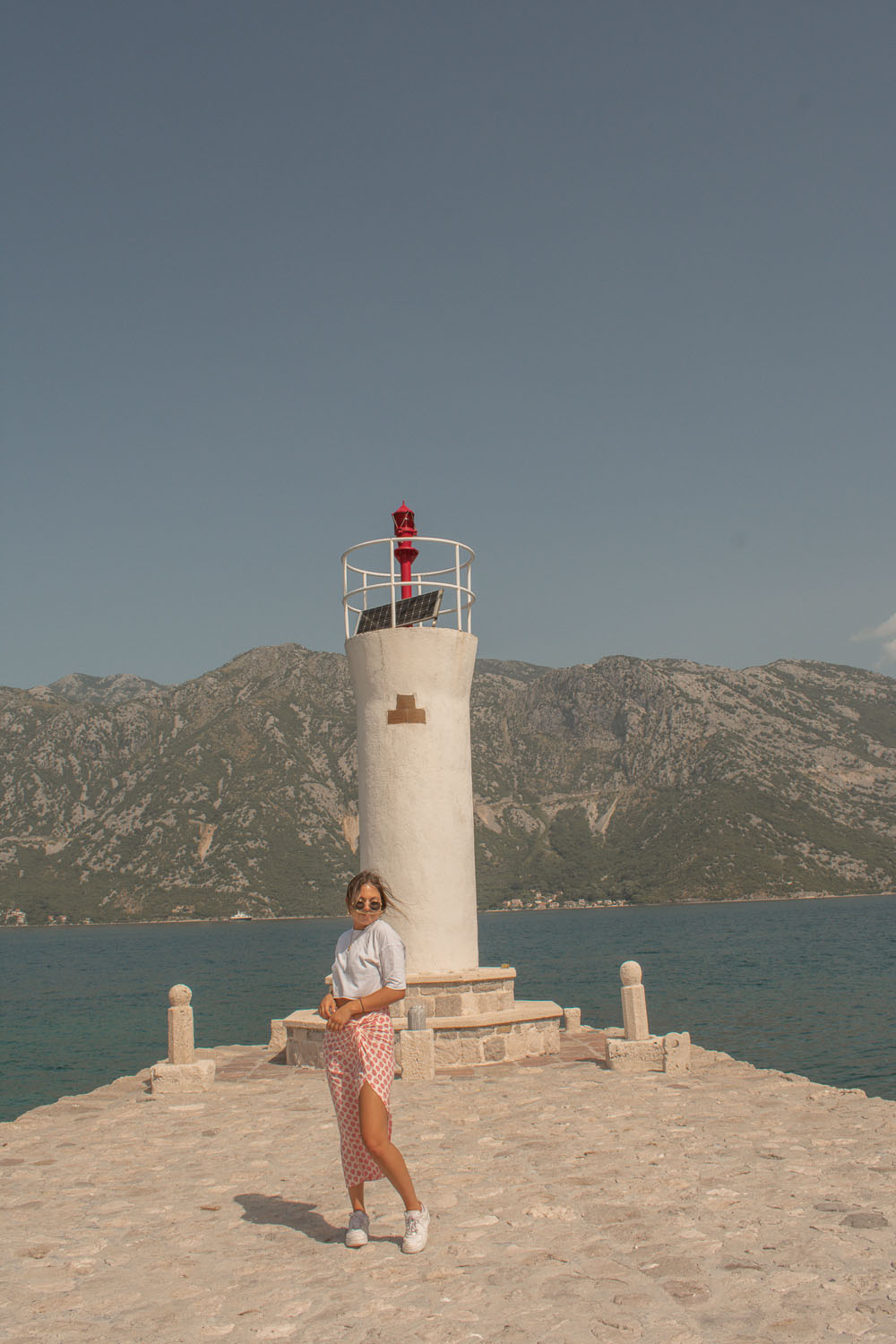 WHERE TO STAY IN PERAST, MONTENEGRO

If you want to be close to all the action, I suggest staying in Kotor, considering it's only a short drive away. However, if you want to stay in Perast, there are beautiful accommodations here. Find hotels in Perast below.
EAT + DRINK IN PERAST

Because my time in Perast was short, I did not get a chance to dine here. Yet, I have listed a few dining options with great reviews. Because Perast is on the water you will find that most of the dining is right along the water and serve delicious seafood!
PERAST RESTAURANTS:
Conte Restaurant
Konoba Skolji
Konoba Otok Bronza
Cafe Armonia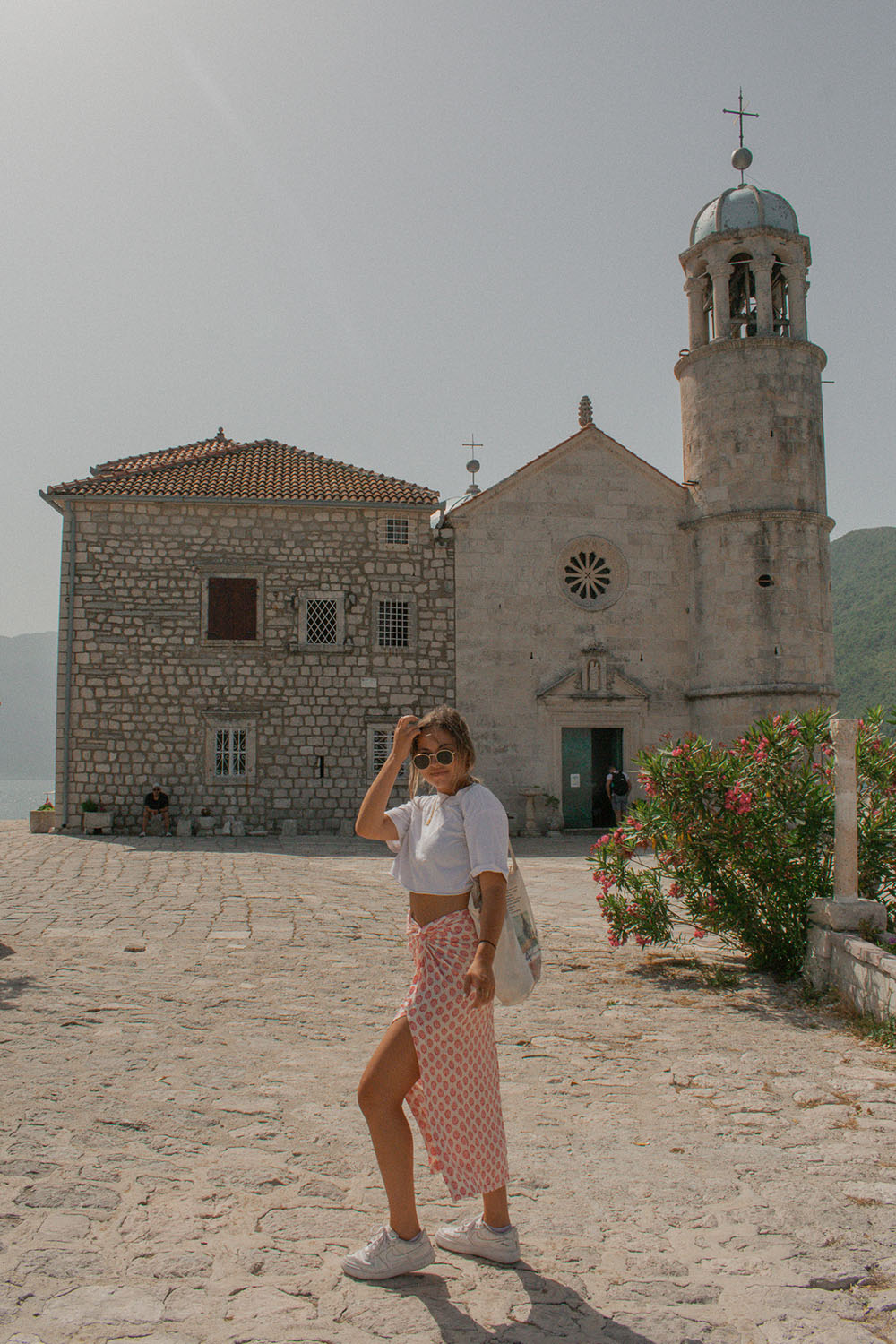 HELPFUL TIPS
Bring euros, and make sure you have change for the water taxi and small purchases
Don't forget your passport if you are crossing the border on a day trip
Perast is a very budget-friendly destination, you can spend as little as 20 to 35 euros per day
PERAST DAY TRIP ESSENTIALS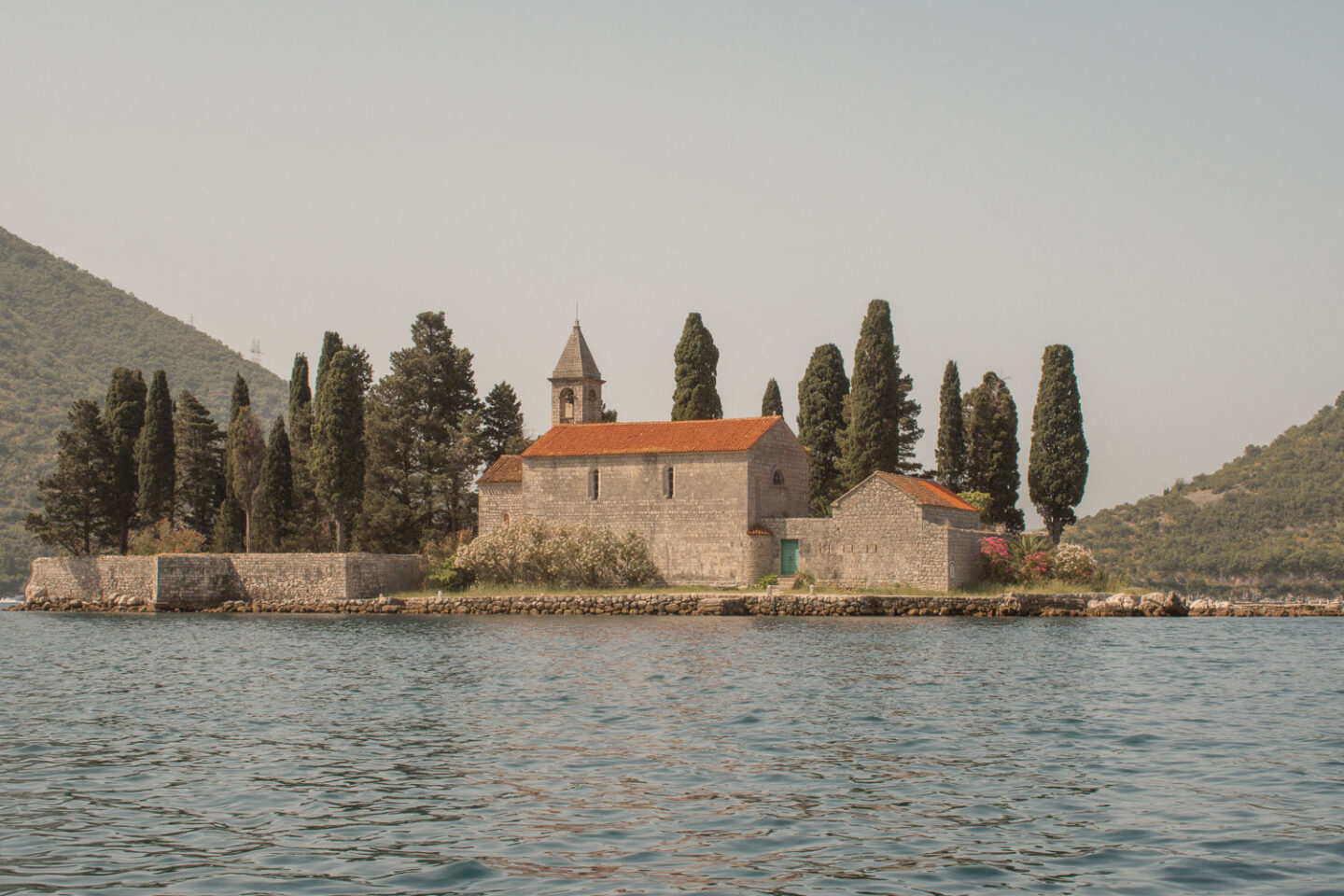 FINAL THOUGHTS ON THE BEST THINGS TO DO IN PERAST
And that wraps up the 7 best things to do in Perast. This dreamy little fishing village is unlike any other place I have visited before. Although it's tiny, and there's not a whole lot to do – this town is exquisite. I loved every second of my visit and I know you will too! If you have any questions about Montenegro, comment below, DM me on Instagram or email me at sydabroad.com.
RECOMMENDED TOURS IN MONTENEGRO
PIN IT!
WANT TO SUPPORT?
I always appreciate it when friends and family reach out wanting to support Syd Abroad. If you'd like to support the blog, here are a few brands that I am affiliated with. All you do is click the links, and I will receive a small commission at no extra cost to you!