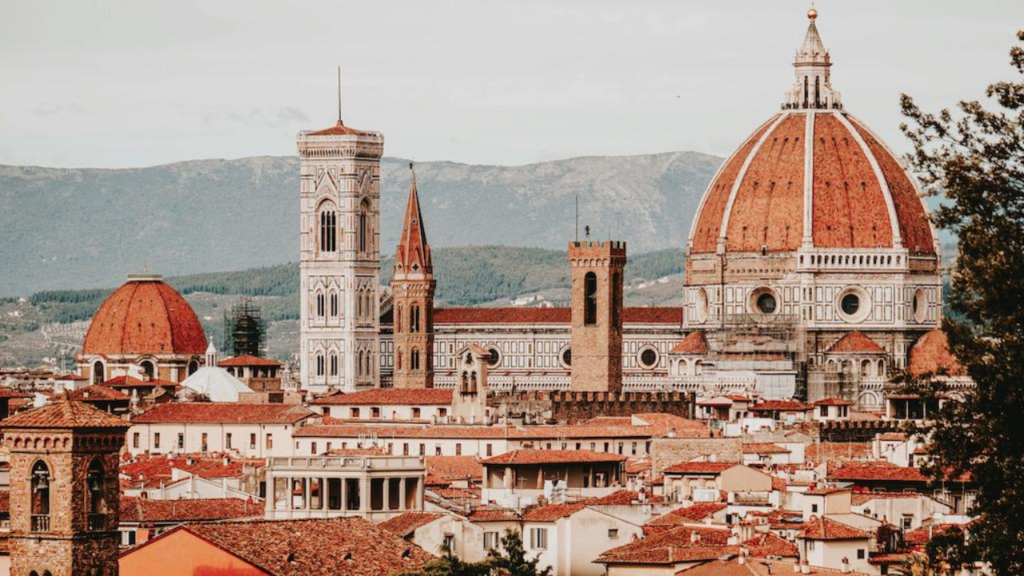 (Disclaimer: This post may contain affiliate links, which means we may receive a small commission at no extra cost to you.)
I visited Florence on my trip with EF Ultimate Break, and let me tell you, this city is amazing. Florence is the capital of Italy's Tuscany region, and every place I visited was beautiful I cannot wait to go back! Unfortunately, I only got to spend one full day in Florence, however, it was a jam-packed day. There are endless options for things to do in Florence, and I'm going to share the best of the best with this Florence bucket list. If you are planning a trip to Florence, and on a budget, this guide is for you! During my visit, I got to experience most of the activities on my Florence bucket list, but the others, I'll have to complete next time! This comprehensive guide to Florence is perfect if you are spending a day or weekend here. Alright, let's get to it!
Disclaimer: This article contains affiliate links.  
Spend an Afternoon Shopping at a Market 
Florence is filled with incredible markets. A great way to spend an afternoon is to shop! Check out a couple of these markets: 
San Lorenzo Outdoor Market 
Mercato Centrale 
Mercato Nuovo 
Santo Spirito Flea Market and Artisan Market
Stop in the Square for some Gelato
Is your trip to Florence really complete without a stop for fresh gelato? Pick up some in the main square and wander the streets, or take a break from walking the city and people-watch at a café. You might even need two gelato stops during your time in Florence because how can you choose just one flavor?? 
Visit the Duomo Cathedral of Florence
You can't miss the Duomo Cathedral of Florence. It's right in the city center, and a must to add to your list of things to do in Florence. The Duomo is absolutely stunning and believe it or not, a free attraction. You can enter the Cathedral for free, however, the line to get in could be hours long. Especially during the summer months. When I visited, I didn't go inside the Duomo, but I did shoot some photographs outside. Either way, it is something you should definitely see in Florence.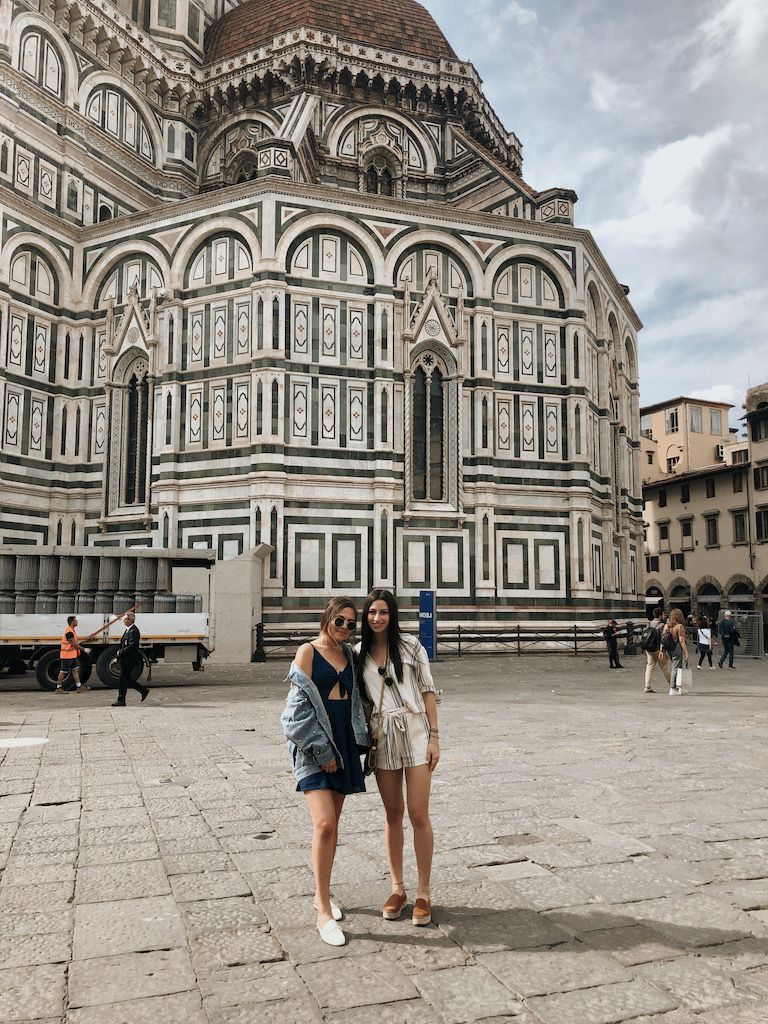 People Watch with an Aperol Spritz
An Aperol spritz is one of my favorite drinks! I like to make them at home with equal parts Aperol, prosecco, and sparkling water. They are amazing, but, what's better than enjoying one in Italy itself. You can spend the evening watching the sunset from a bar and sipping on a fresh spritz! I have linked a few fun bar recommendations below: 
Three-Sixty at Grand Hotel Minerva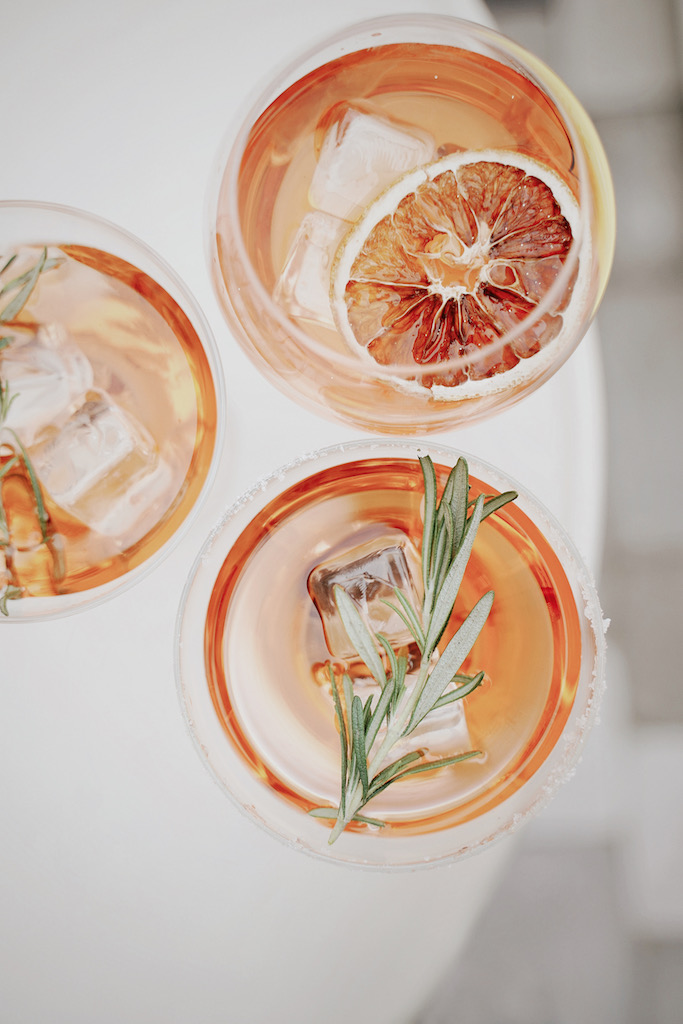 Watch the Sunset at Piazzale Michelangelo 
Visit Piazzale Michelangelo to get the best views of the city! This is an amazing spot to watch the sunset, or the sunrise if you're up for it! Enter, Piazzale Michelangelo, 50125 Firenze FI, Italy into Google maps, and keep in mind that this IS a bit of a hike. I suggest wearing some comfy sneakers, I was in some not-so-comfy sandals and my feet hurt soo bad by the time we got up there. The view was very worth it though! This is also a free activity do in Florence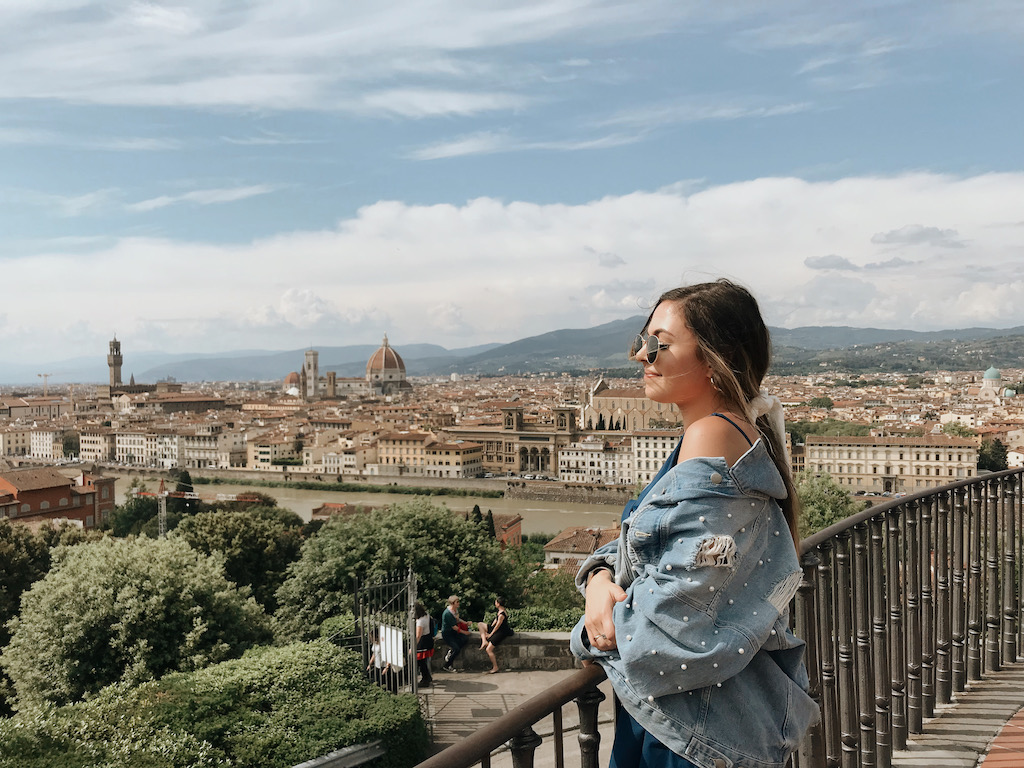 Buy Leather as a Souvenir
The city of Florence is known for its leather. Your Florence bucket list wouldn't be complete without leaving with some sort of leather. When you are shopping around the market, pick up a leather souvenir! I ended up getting a leather journal, but there are so many unique leather goods you will find all throughout the city. I saw everything from jewelry to keychains, books, passport covers, and more! Because leather is so popular in Florence, there will be many cheap knock-offs and poor-quality souvenirs sold. If you are looking for real leather, keep this in mind. However, if you are just looking for an affordable souvenir, you can find a "good knock-off" at one of the markets. lol.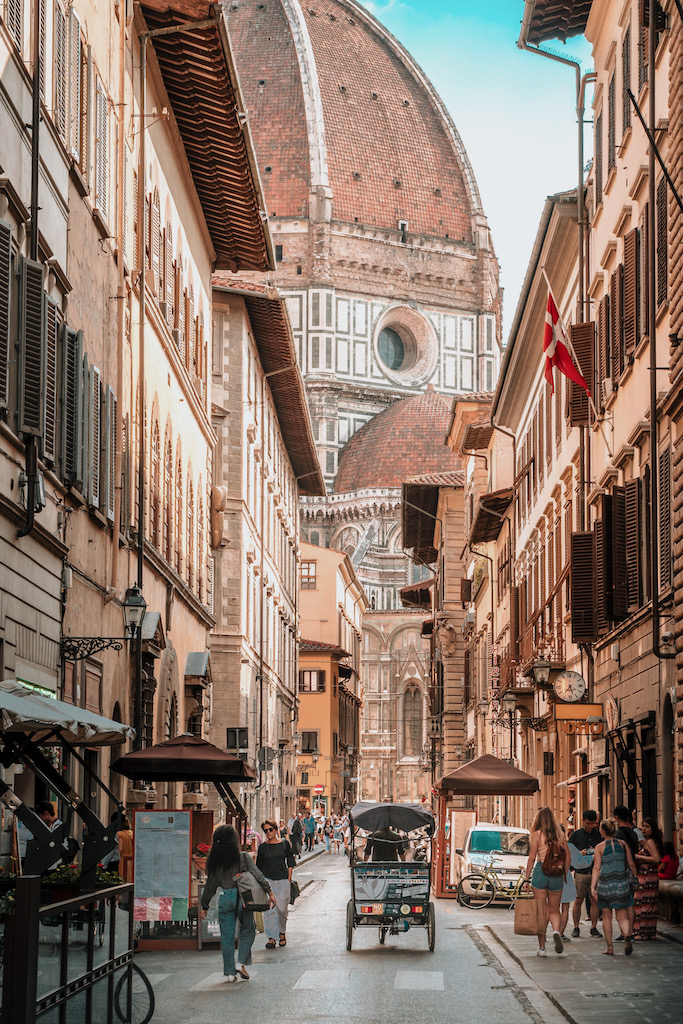 Admire Florence's Art at the Uffizi Gallery
If you are into art, the Uffizi Gallery is for you. The Uffizi Gallery is an art museum located at Piazzale degli Uffizi, 6, 50122 Firenze FI, Italy. It's famous worldwide, known for its sculptures and paintings from the Middle Ages to the Modern Period. You should plan to set aside 3 – 4 hours of time to see the Uffizi leisurely. Admission prices to the Uffizi Gallery vary depending on the time of year. The price will be 12 euros in the low season and 20 euros during the high season. The best time of day to visit is anywhere from 10 am to noon. This way you will avoid the peak of the crowds. Unfortunately, I didn't get to visit the Uffizi Gallery when I was in Florence, but I'll have to go next time!   
Explore Ponte Vecchio
You won't miss the Ponte Vecchio on your trip to Florence! This is the huge, medieval bridge, one of the most iconic sites in Florence. Walk along the bridge to find cute shops including, art sellers, antique boutiques, and jewelry shops! This is a great place to pick up souvenirs and check out the view from the bridge. 
Guided Walking Tour of Florence
There is no better way to get to know a city better than on foot. Grab your walking shoes, my favorites are the Nike Airforce Ones and book a walking tour. Having a guided tour was so helpful in learning the history, and the layout of the city, and the guides gave great recommendations of things to do in Florence! I think this is one of the most valuable activities you can do if you want to truly get to know Florence. You will most likely see many other sites I've listed on this Florence bucket list on your walking tour. Since I traveled with a tour company, my walking tour was included and pre-paid for. However, I have listed some guided walking tours here.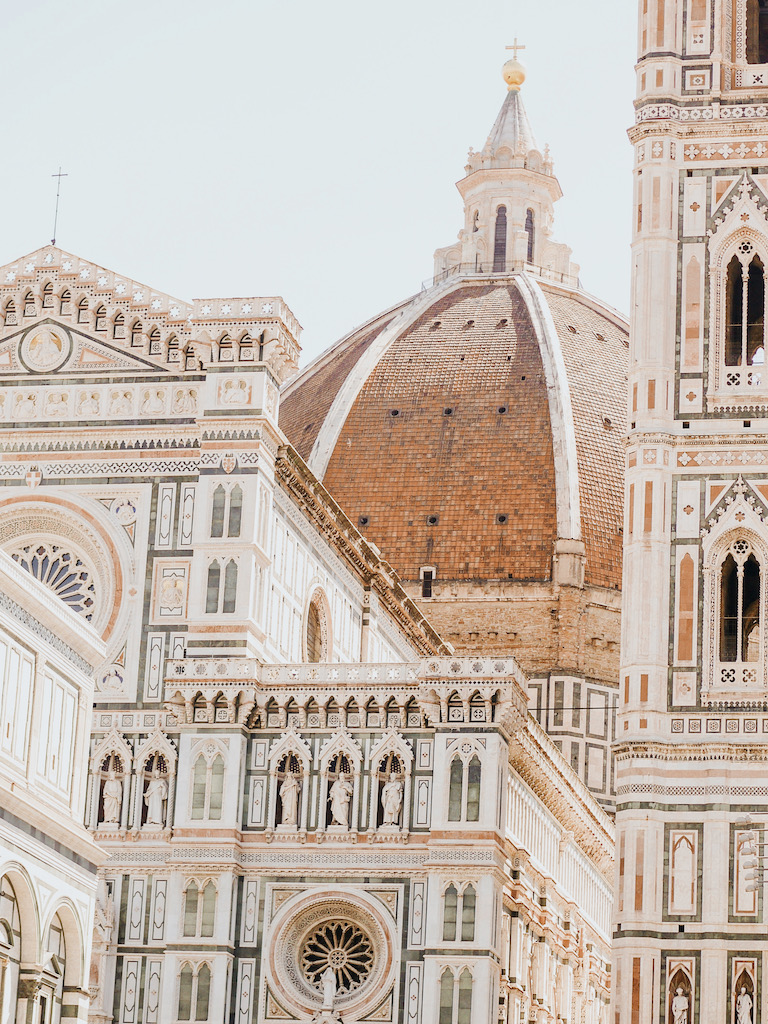 Stop by Palazzo Vecchio 
This is a site you can stop by and see for free or pay around 10 euros to enter. The Palazzo Vecchio is the town hall of Florence. You can find it at Piazza Della Signoria, 50122 Firenze FI, Italy.  
Palazzo Pitti
The Palazzo Pitti, also known as the Pitti Palace, is a palace in Florence. It is near the Ponte Vecchio, the exact address is, Piazza de' Pitti, 1, 50125 Firenze FI, Italy. If you want to explore the palace you can get free tickets on the first Sunday of each month. But go early. If this is something that's on the top of your Florence bucket list, you need to book tickets in advance. Entrance tickets are currently around 40 euros, but you can find a guided tour for much less.   
Take a Much Needed Espresso Break 
When that midday slump hits, take a break and enjoy some expresso like a local. Stop in a café and grab an afternoon pick me up. Trust me, very worth it. 
Day Trip to Another City
The country of Italy has so much to offer. Better yet, it's so easy to get from place to place while visiting Italy. Some popular day trips from Florence include visiting the Cinque Terre and Pisa. If you are in Florence for an extended amount of time you can even take a weekend trip to Rome, Bologna, The Amalfi Coast, Lake Como, Venice, and even Amsterdam, or a city in Switzerland!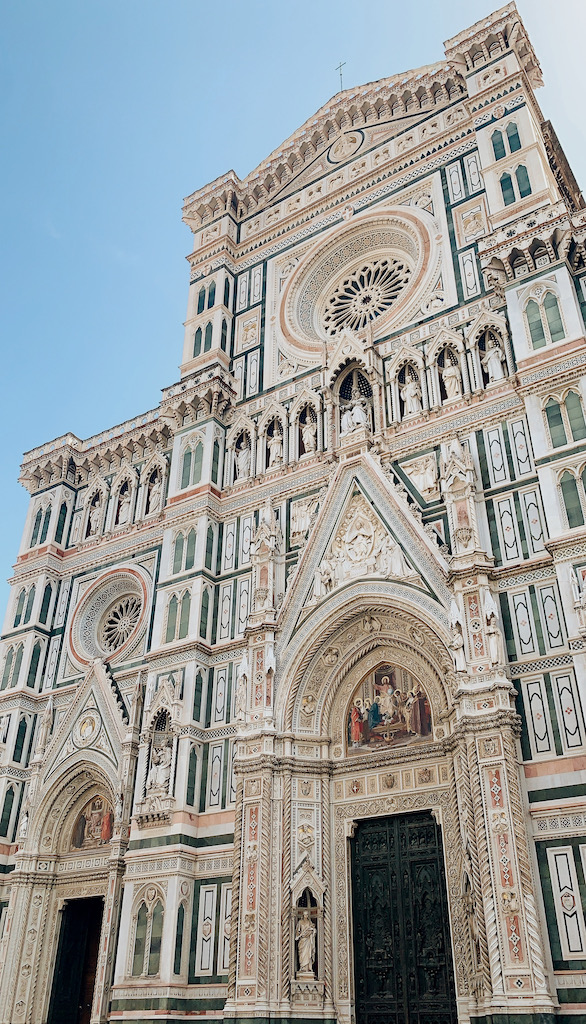 Final Thoughts on Florence
Overall, I think Florence is a city that everyone should have on their bucket list! It's a city filled with rich culture, amazing food, historical sites, and great shopping. Florence is easy to explore on foot and pack a lot into one day. Florence is relatively affordable compared to many other famous cities in Europe. I hope you got some inspiration for your personal Florence bucket list. If you have visited this fun city, let me know what your favorite things to do in Florence are!
Shop My Europe Essentials!
xx Syd.
PIN IT!