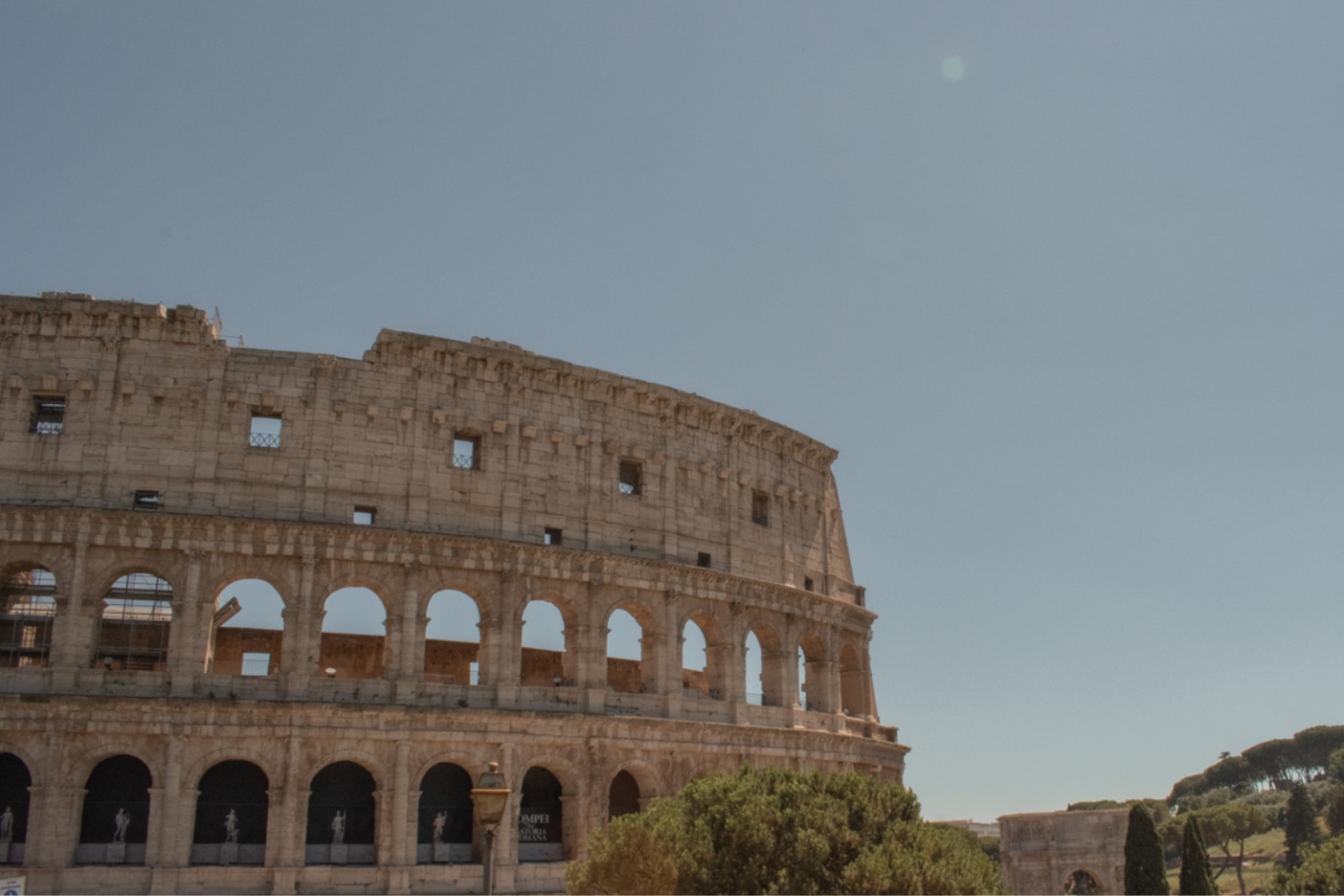 (Disclaimer: This post may contain affiliate links, which means we may receive a small commission at no extra cost to you.)
Looking for the best Rome photo spots? Then keep reading! 
After visiting Rome a couple of times, I'm sharing all of the best photography spots in the city. Whether you are looking for photo inspo or locations, this quick guide is for you. 
At the end of this post, you'll find the consolidated list of the best Rome photo spots along with a Google Map with each location pinned. And along the way, you'll find some of my favorite photos I've taken in the city!

For a full travel guide to Rome, Italy, make sure to check out the blog post here with everything you need to know about visiting Rome. Alright, let's get into the photo inspiration! 
This post is all about the best Rome photo spots.
ROME PHOTOGRAPHY TO INSPIRE YOUR NEXT TRIP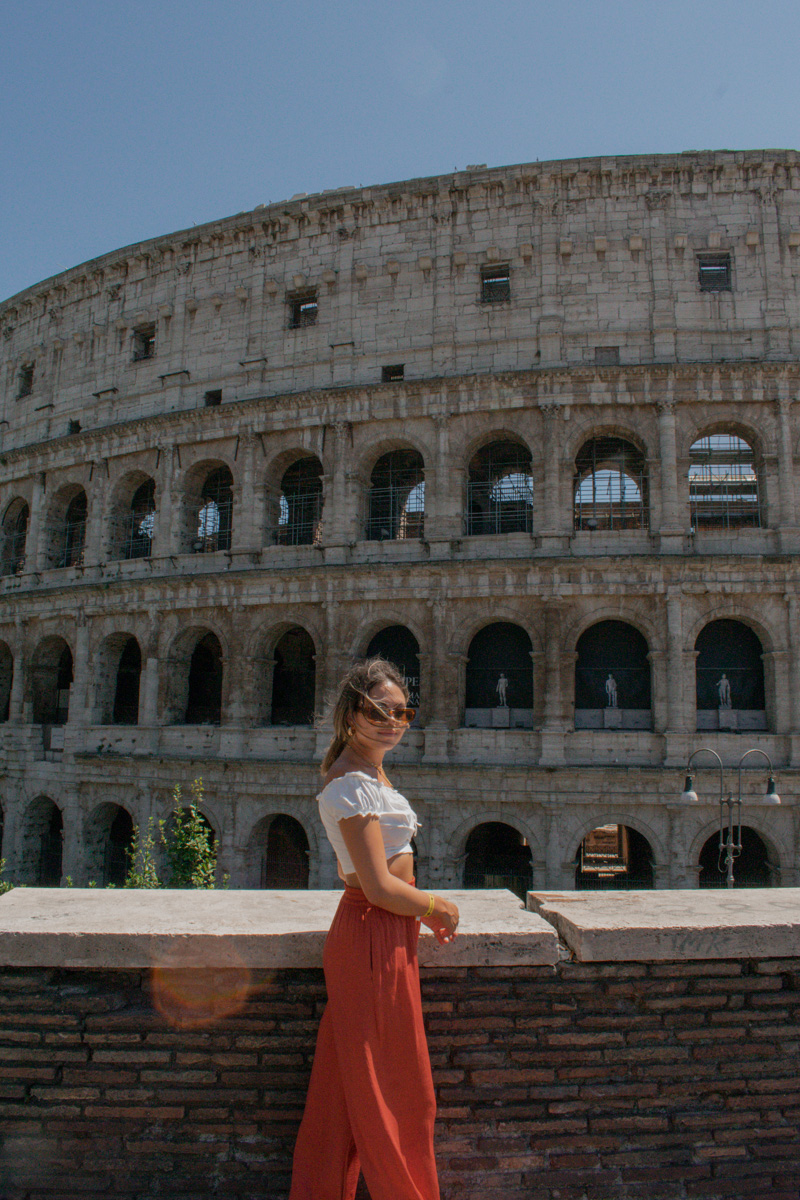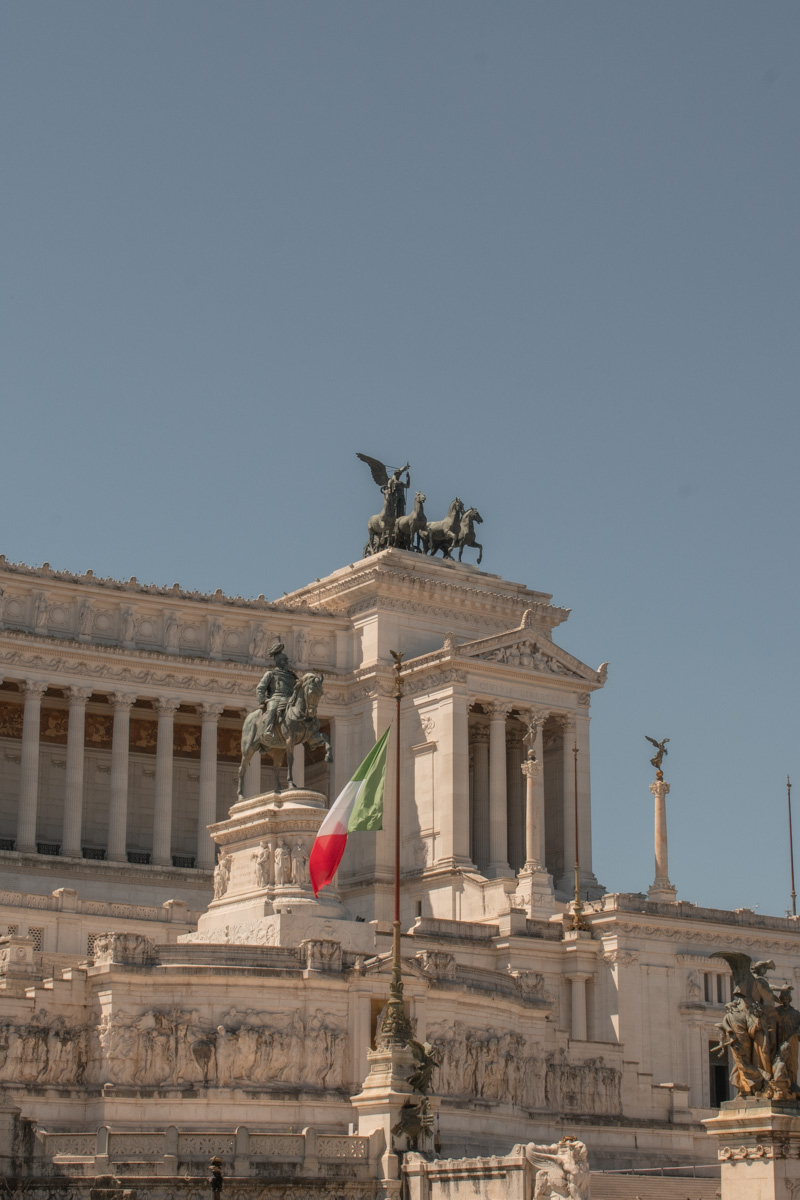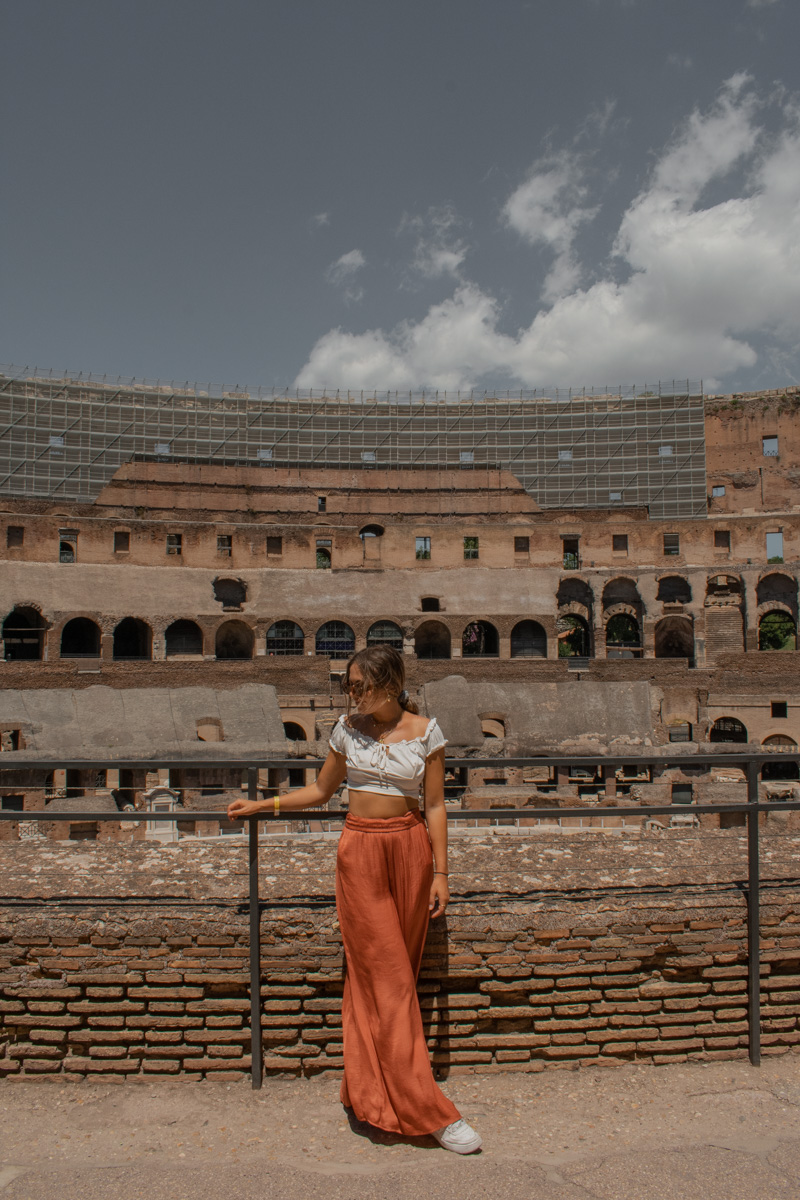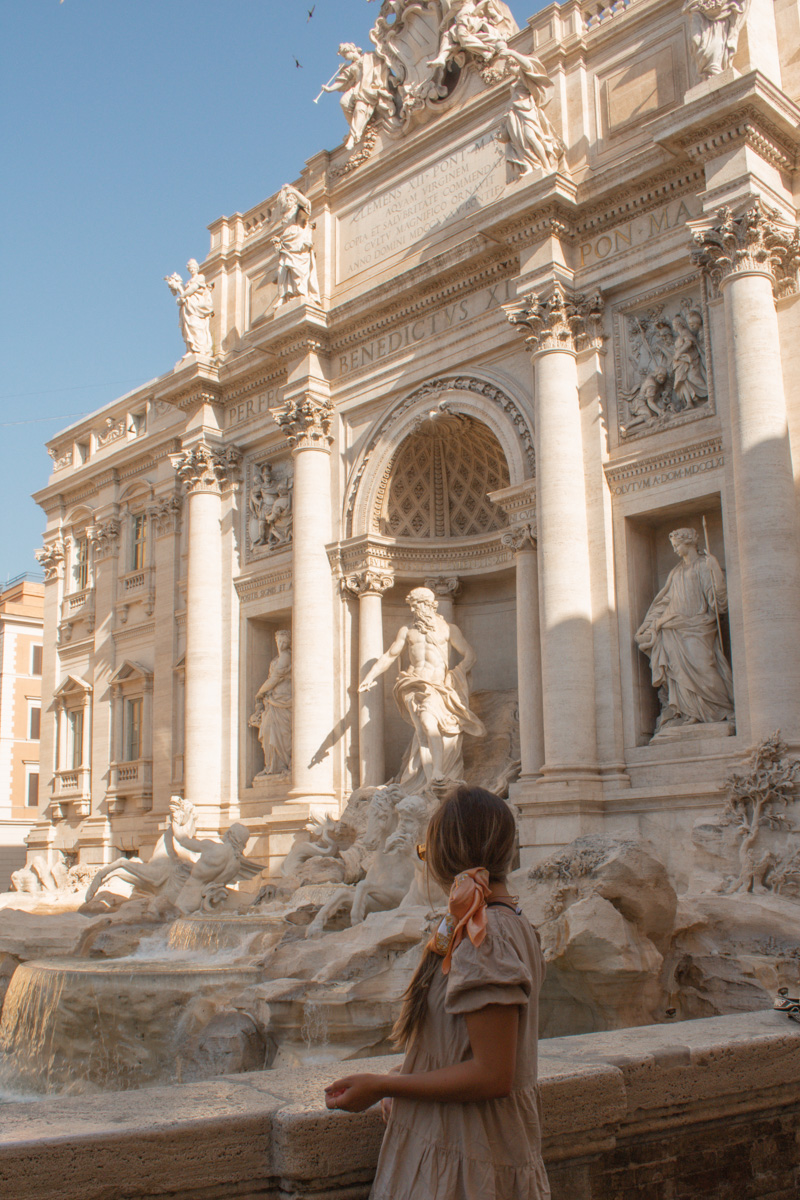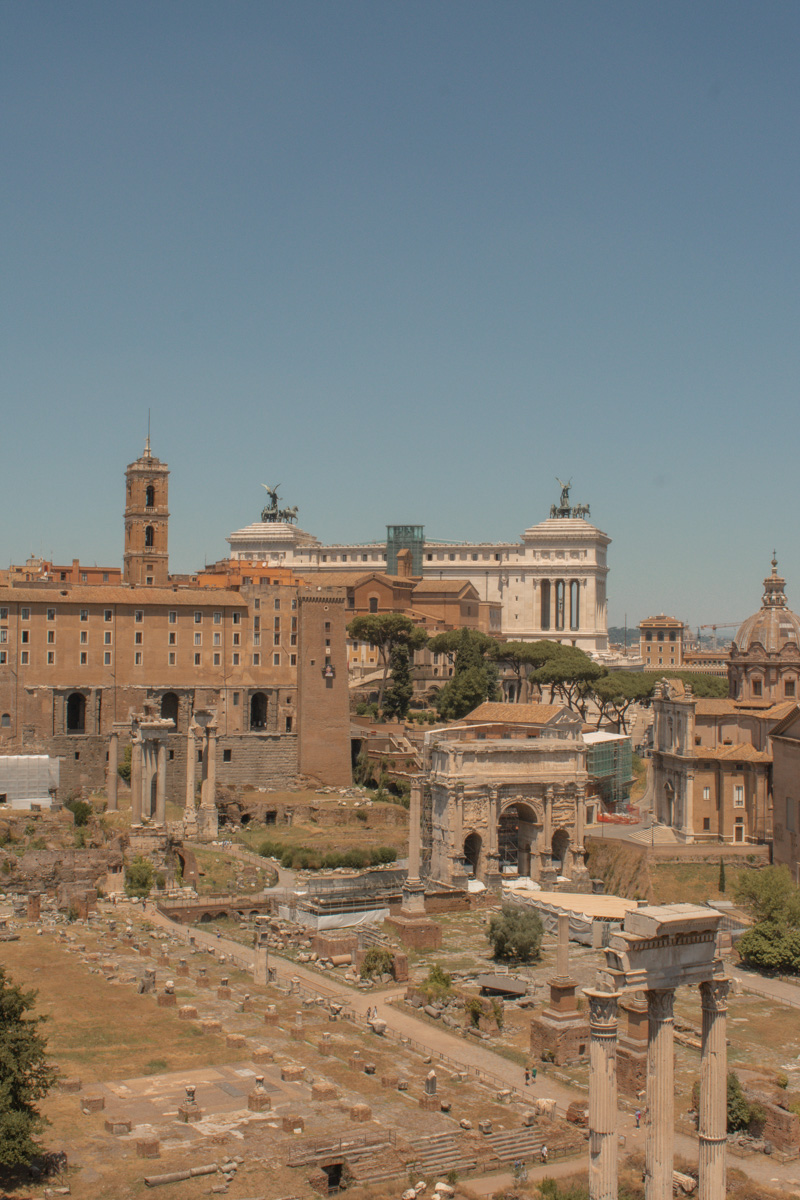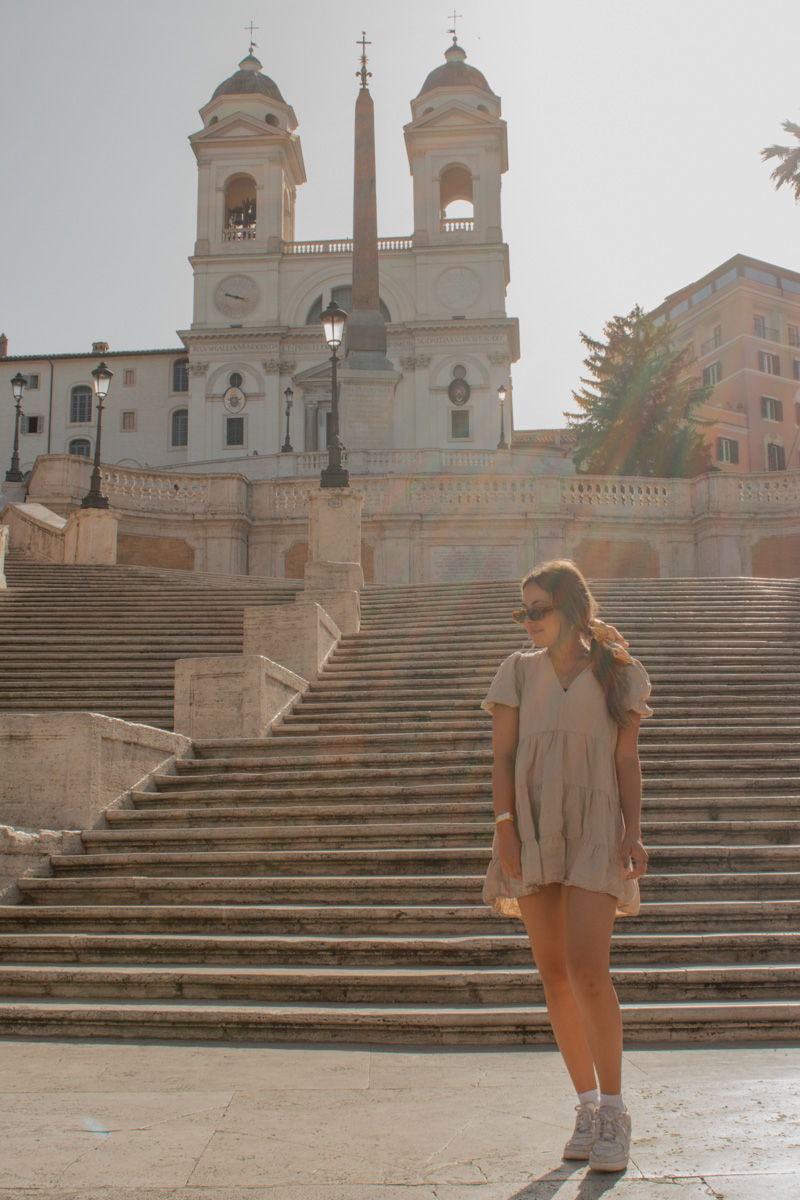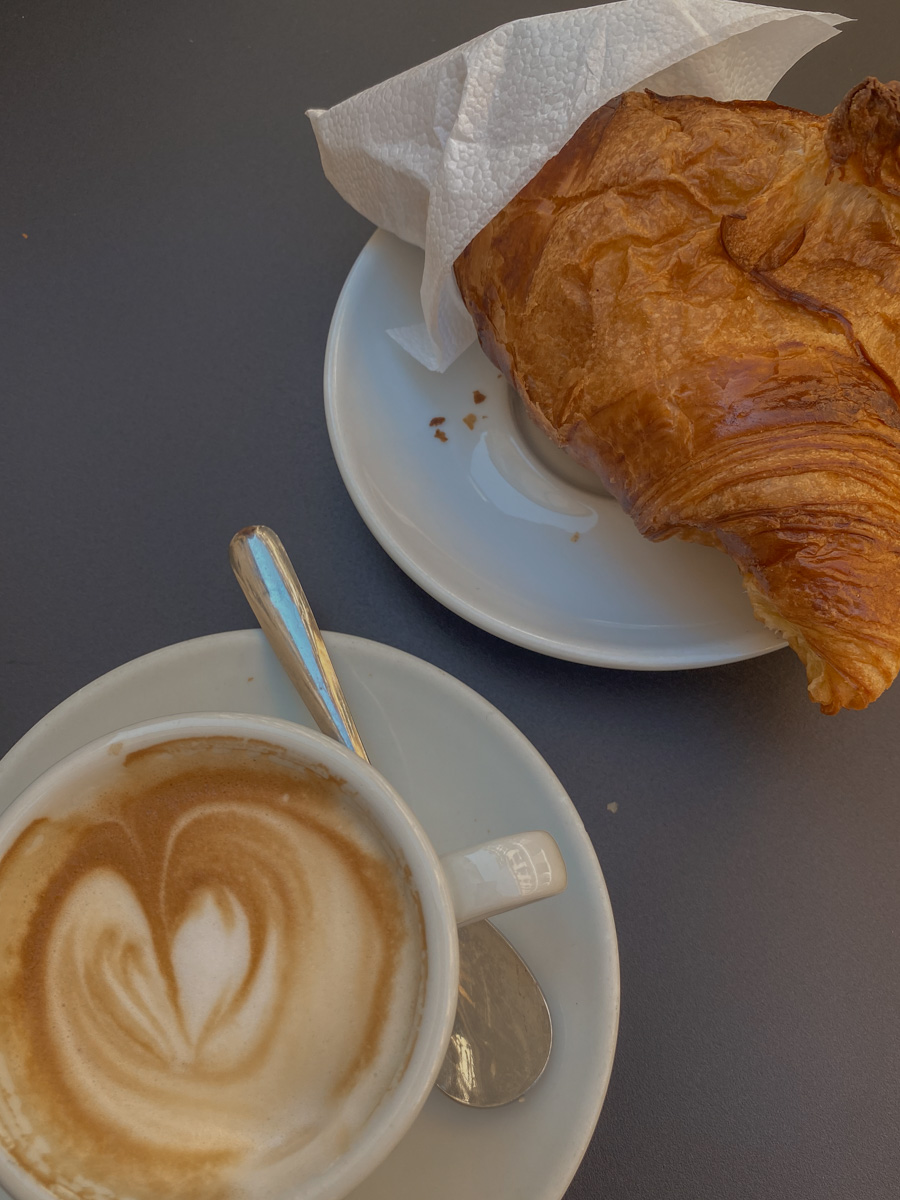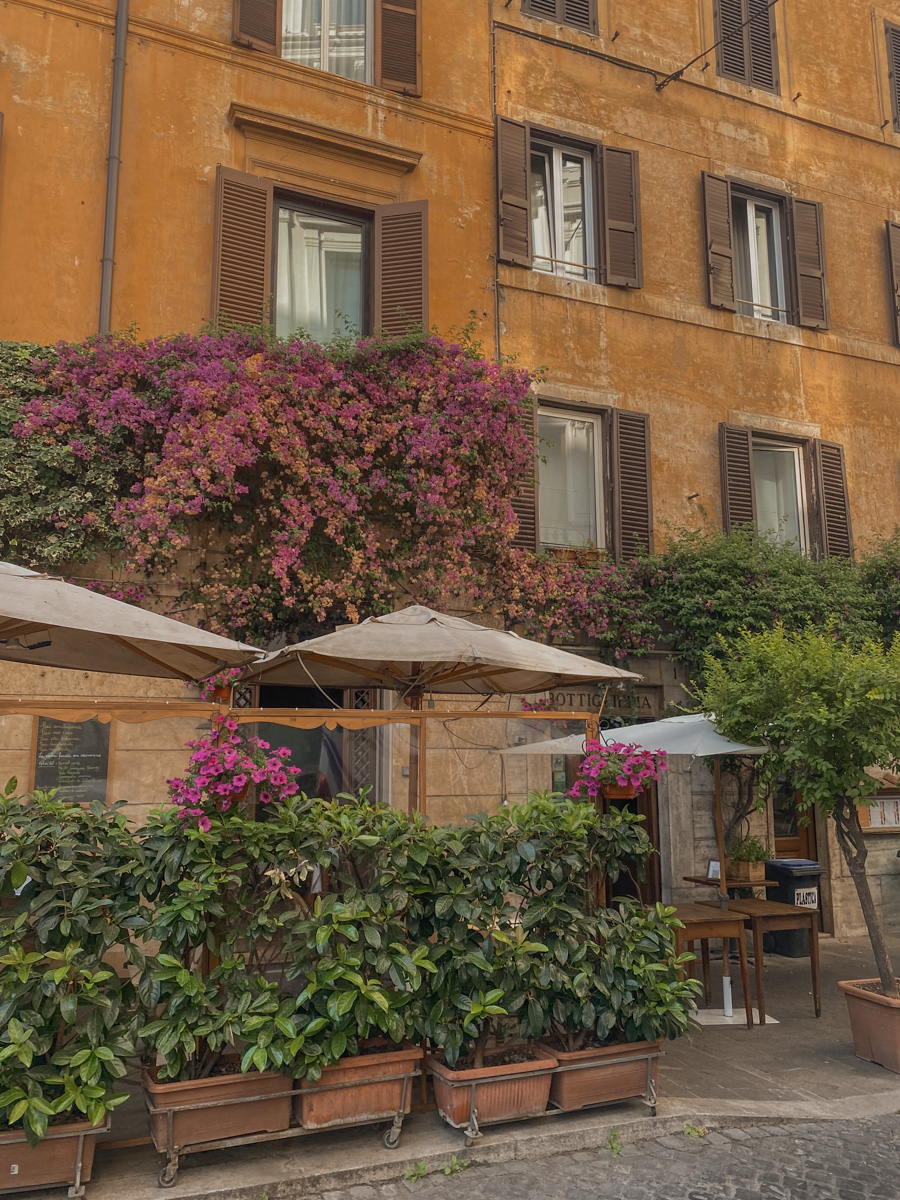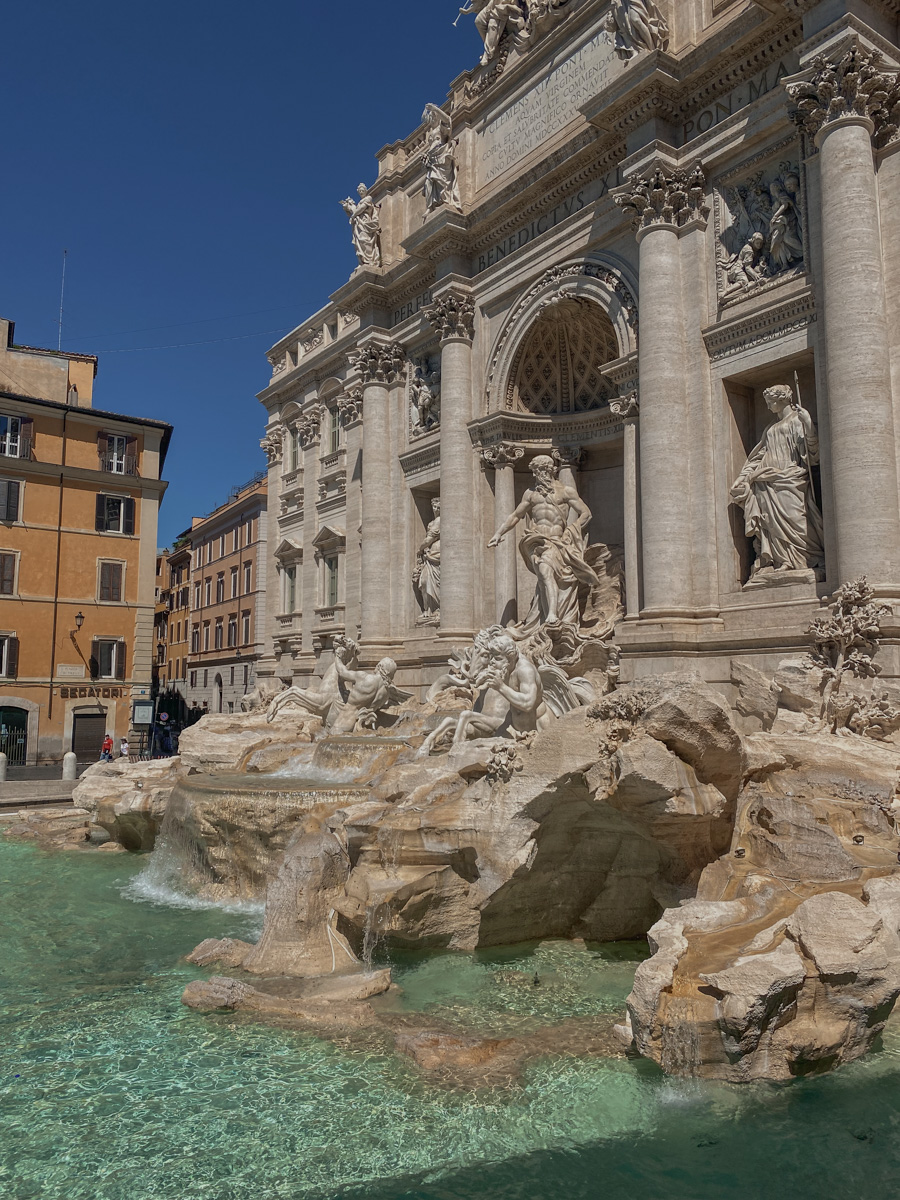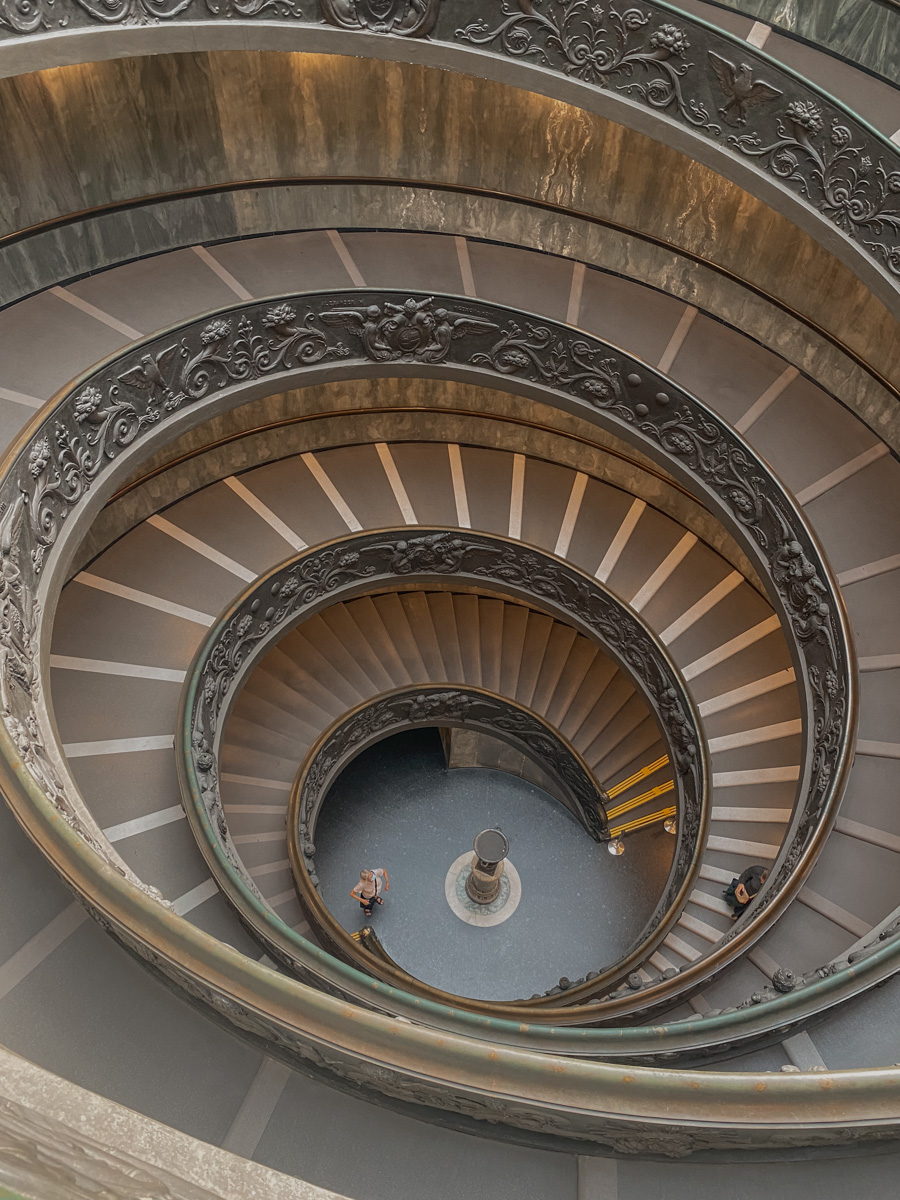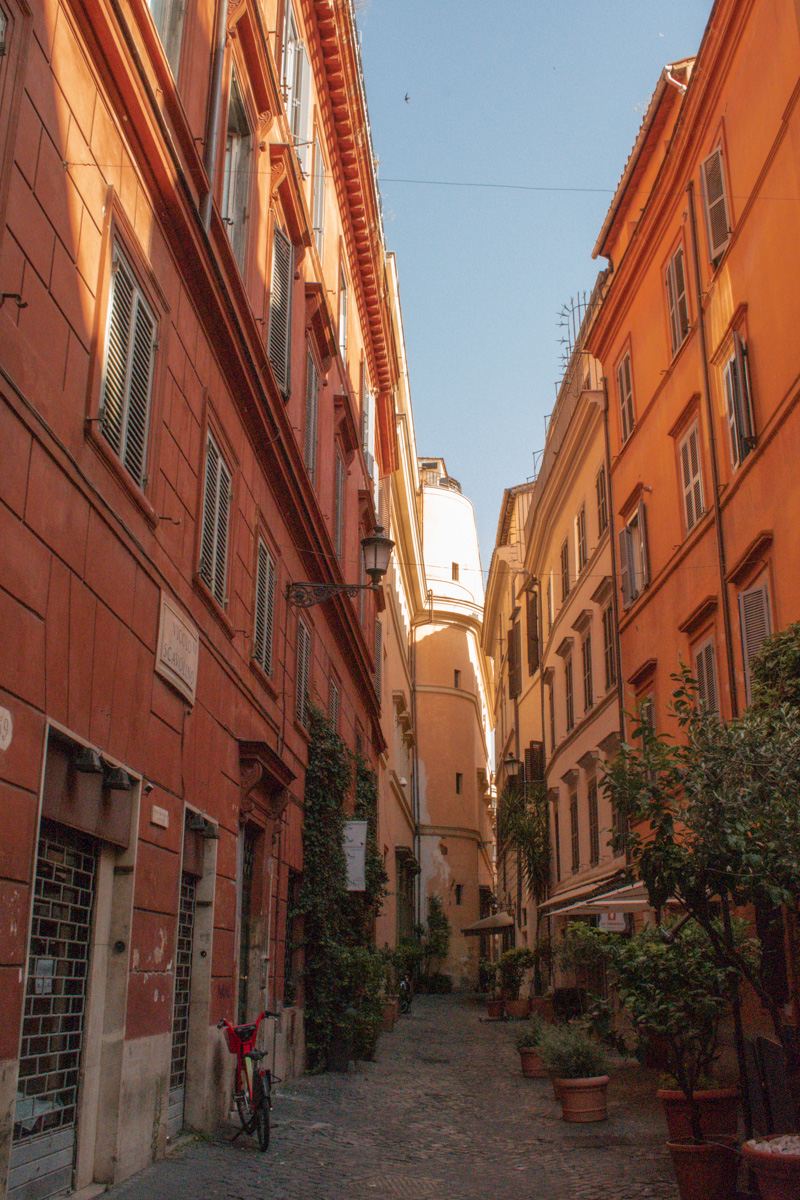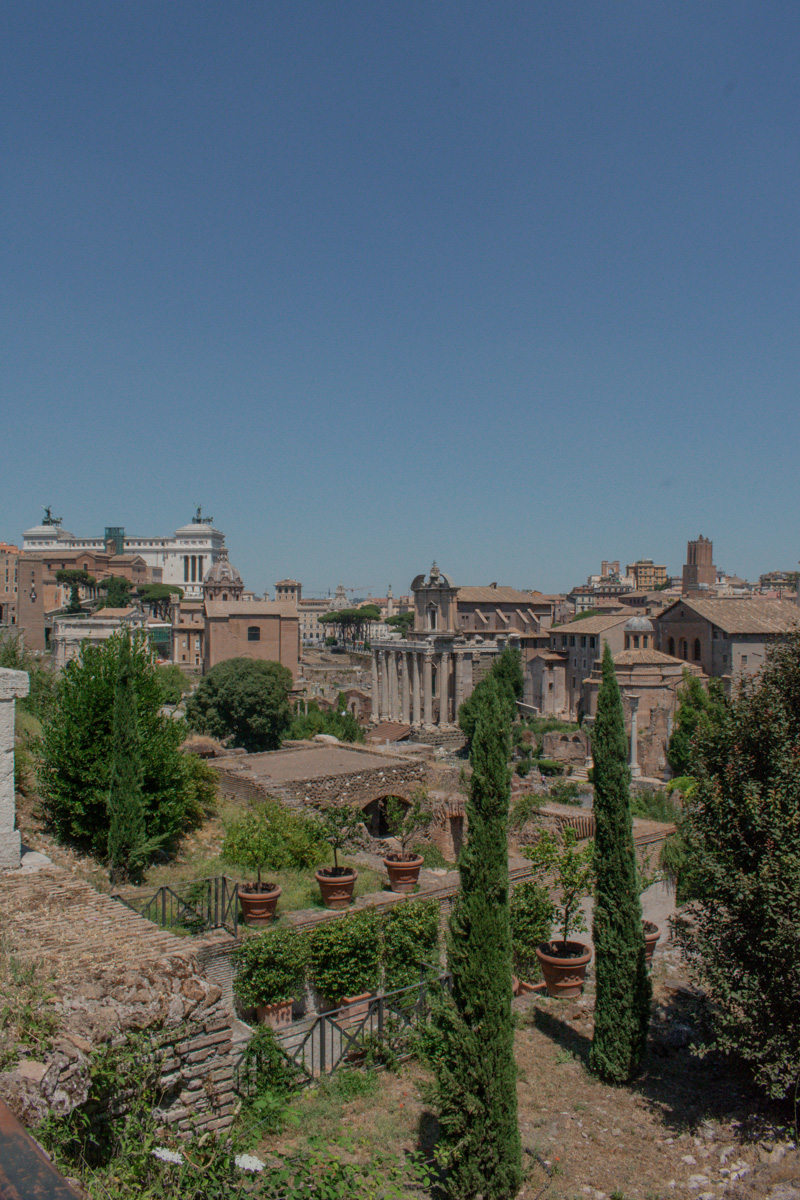 9 OF THE BEST ROME PHOTO SPOTS
1. Trastevere Neighborhood: One of the most picturesque neighborhoods in the city.
2. Colosseum: I mean did you really visit Rome if you didn't get a photo here? There are so many great photo spots here inside and outside of the Colosseum.  
3. Trevi Fountain: Don't forget to throw a coin in! And make sure to get here earlyyy if you want a photo with fewer people in the background.
4. Arco Farnese on Via Giulia: A beautiful arched bridge in the city that makes the perfect photo spot.
5. Roman Forum: You're quite literally walking through history here. It's amazing.
6. Spanish Steps: Go early in the morning to avoid crowds!
7. Pantheon: This Roman temple makes the perfect Instagram spot in Rome.
8. Palatine Hill: One of the most ancient parts of the city and a place you can't miss on your Rome itinerary.
9. The Vatican: Spend half the day exploring!  
RELATED POST: FLORENCE BUCKET LIST, THE BEST THINGS TO DO IN FLORENCE
MAP OF THE BEST ROME PHOTO SPOTS
Rome is such an incredible city – one of my favorite (if not my favorite). There is so much history to explore, amazing restaurants & cafes, shopping, and neighborhoods. I hope the photos in this guide gave you some inspiration and make sure to check out my Rome travel guide for all the things to do in the city and more.
And that concludes this guide with all the best Rome photo spots! If you have any questions, DM me on Instagram, comment below, or email me at sydabroad@gmail.com! 
RECOMMENDED TOURS IN ROME
PIN IT!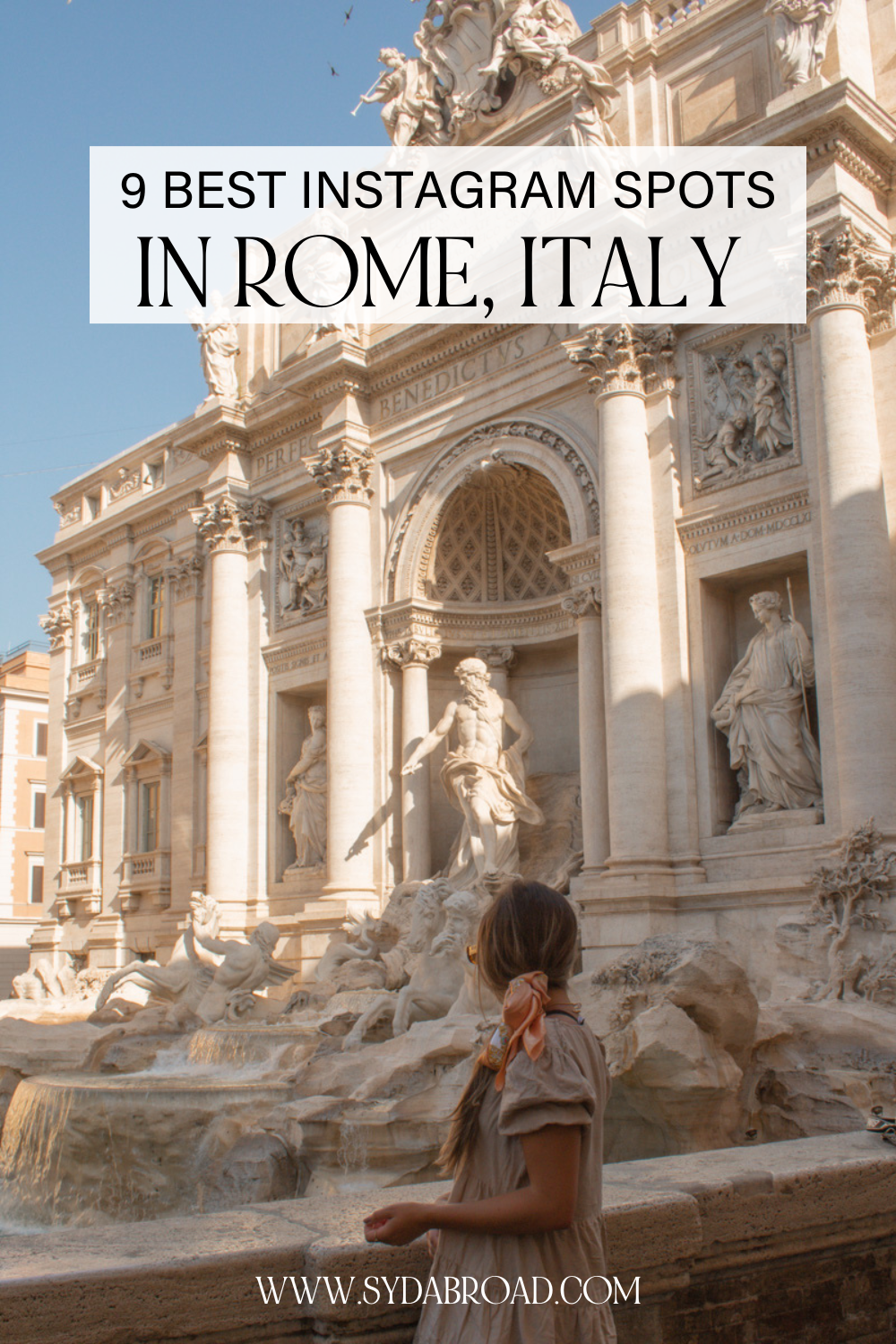 WANT TO SUPPORT?
I always appreciate it when friends and family reach out wanting to support Syd Abroad. If you'd like to support the blog, here are a few brands that I am affiliated with. All you do is click the links, and I will receive a small commission at no extra cost to you!