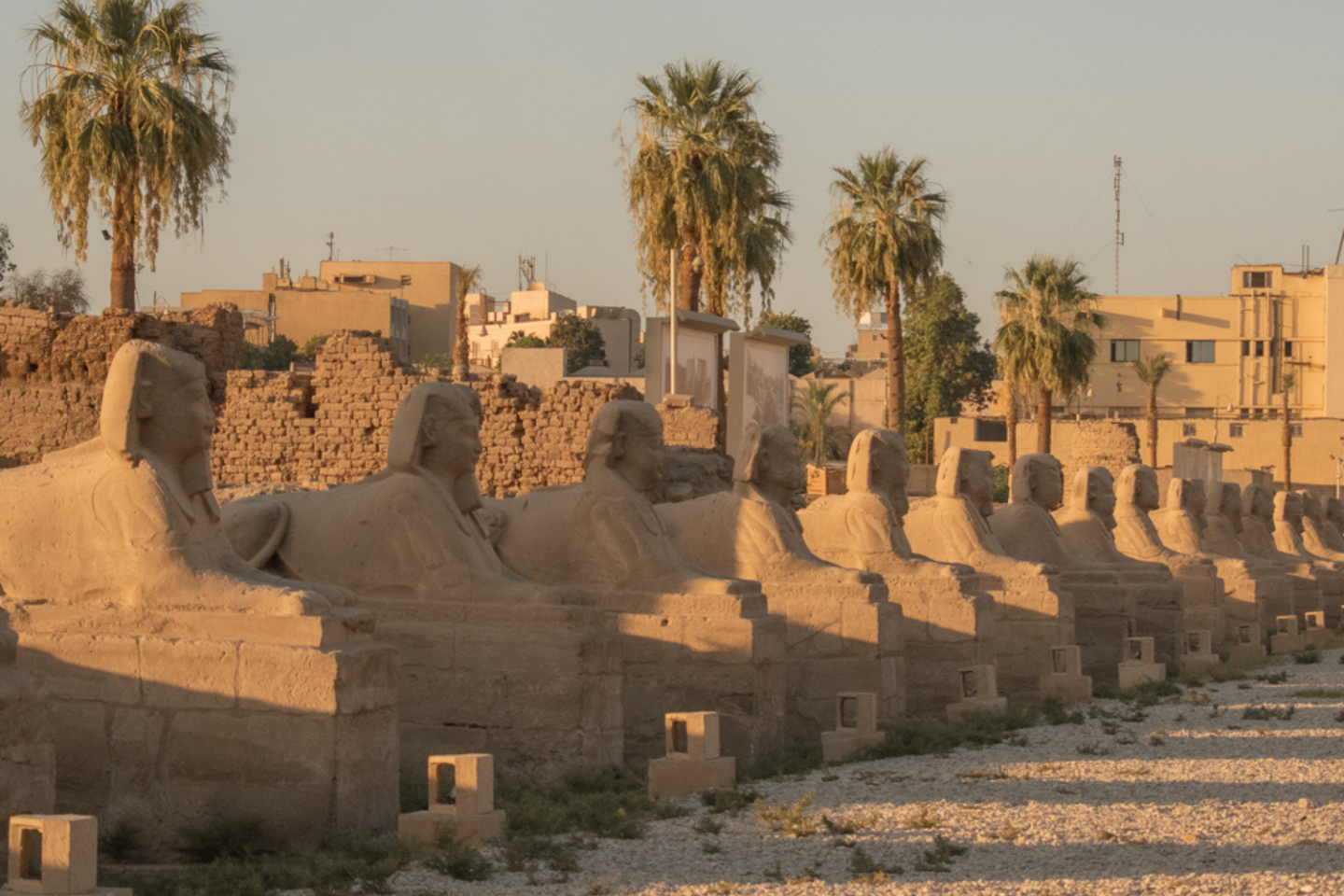 (Disclaimer: This post may contain affiliate links, which means we may receive a small commission at no extra cost to you.)
If you are looking for the best time to visit Egypt then this guide is for you! 
Located in northeast Africa, Egypt is a country with fascinating history, historic sites such as the Giza Pyramids, and the Nile River, stunning beaches, and so much more. As the weather in Egypt can get very hot and dry, you'll want to make sure you visit during a time that works best for you. 
Read more about Egypt:
Keep reading to discover the best time to visit Egypt.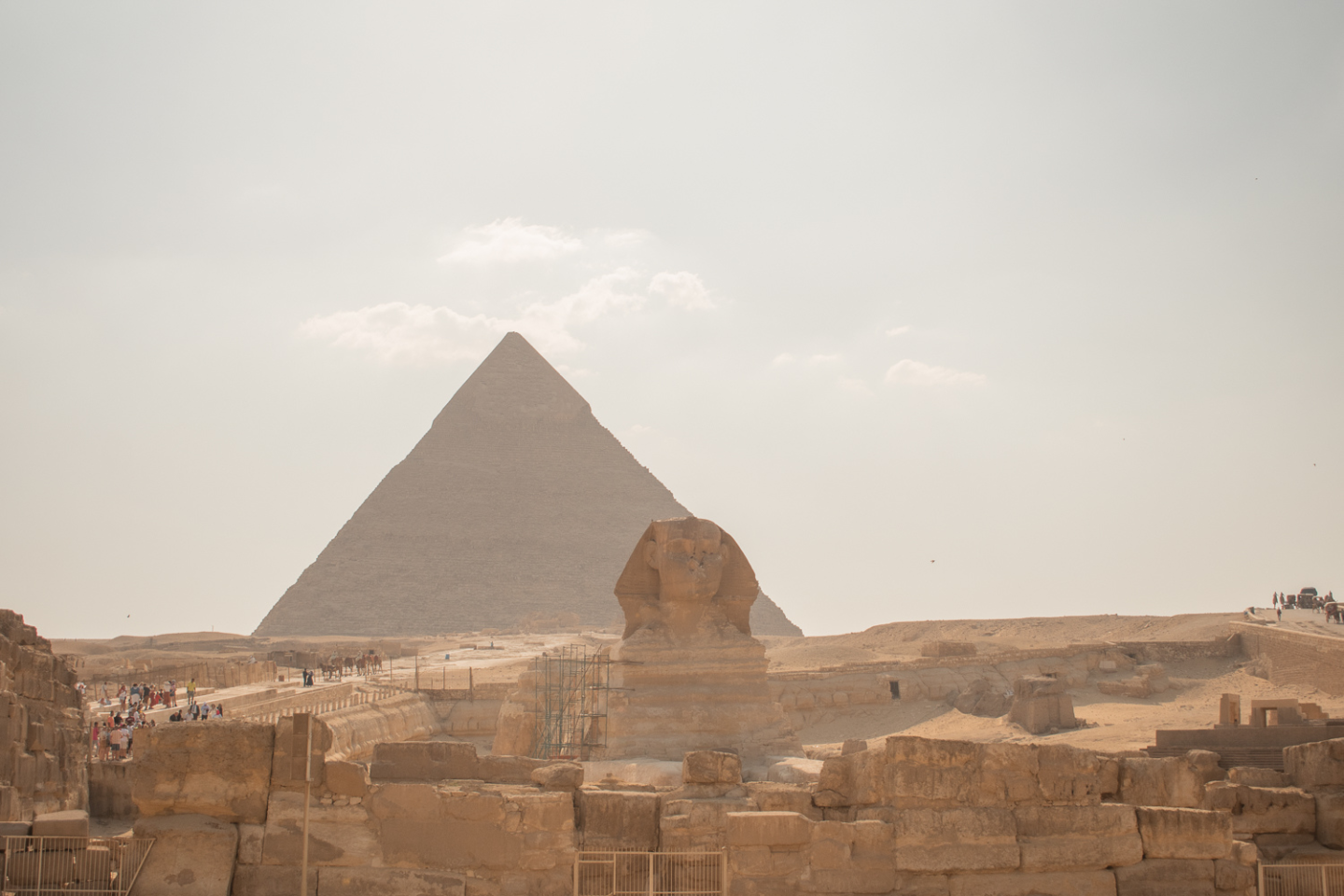 FIND OUT THE BEST TIME TO VISIT EGYPT
OVERALL BEST TIME TO VISIT EGYPT 
If you are wondering what the overall best time to visit Egypt is, it's during the shoulder season. This is during the end of March through May and then September through early October. 
The weather in March through May ranges from the 70s to 80s (20s Celsius) 
The shoulder season is right on the edge of high tourist season. This is usually the best place to visit any destination because you will likely have decent weather, and avoid major crowds, and lodging prices should be average if not lower. 
In Egypt, daytime temperatures in May and September can still be very hot so keep this in mind. 
CHEAPEST TIME TO VISIT EGYPT – FOR BUDGET TRAVELERS 
Compared to many Western countries, Egypt is an affordable country to visit. However, if you are really on a budget and looking for the cheapest time to visit Egypt – it is typically early to mid September. This is right after the summer months which are also a cheap time to visit Egypt. Because of the heat, many will avoid Egypt during the summer. 
May is another cheap times to visit Egypt due to the fact that it's the end of the shoulder season period.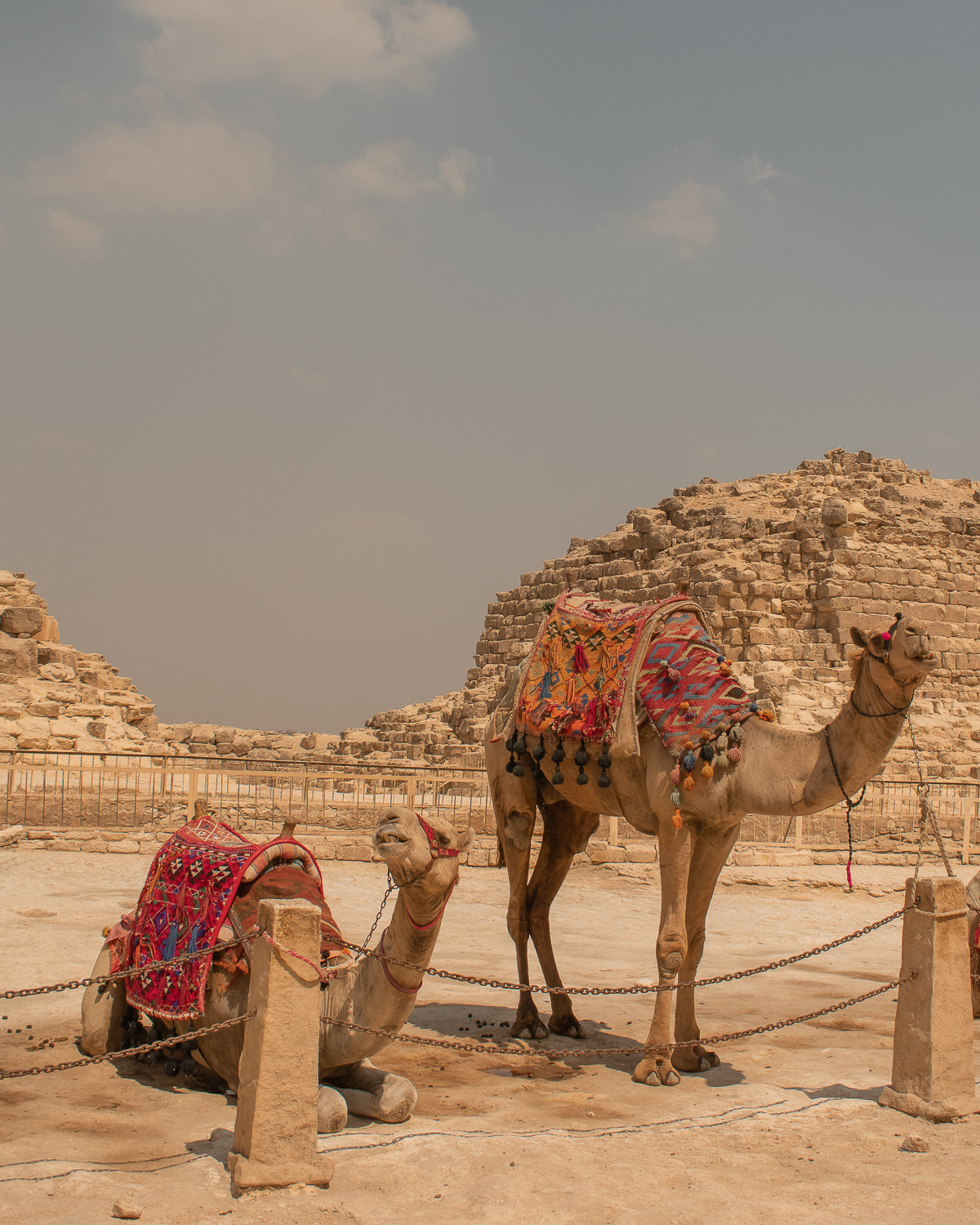 BEST TIME TO VISIT EGYPT FOR WEATHER 
For optimal weather, visit during the cooler months – December and January. The temperature during the day will be in the mid to high 60s (18 – 20 Celsius). The evenings and mornings will be a bit cooler so make sure to pack a coat. 
BEST TIME TO CRUISE THE NILE 
If you want to cruise the Nile while you are in Egypt, which I highly recommend, visit between the months of October and April or during the shoulder season. The weather won't be too hot during the day so you can really make the most out of your day trips. 
RELATED POST: 9 OF THE BEST THINGS TO DO IN CAIRO, EGYPT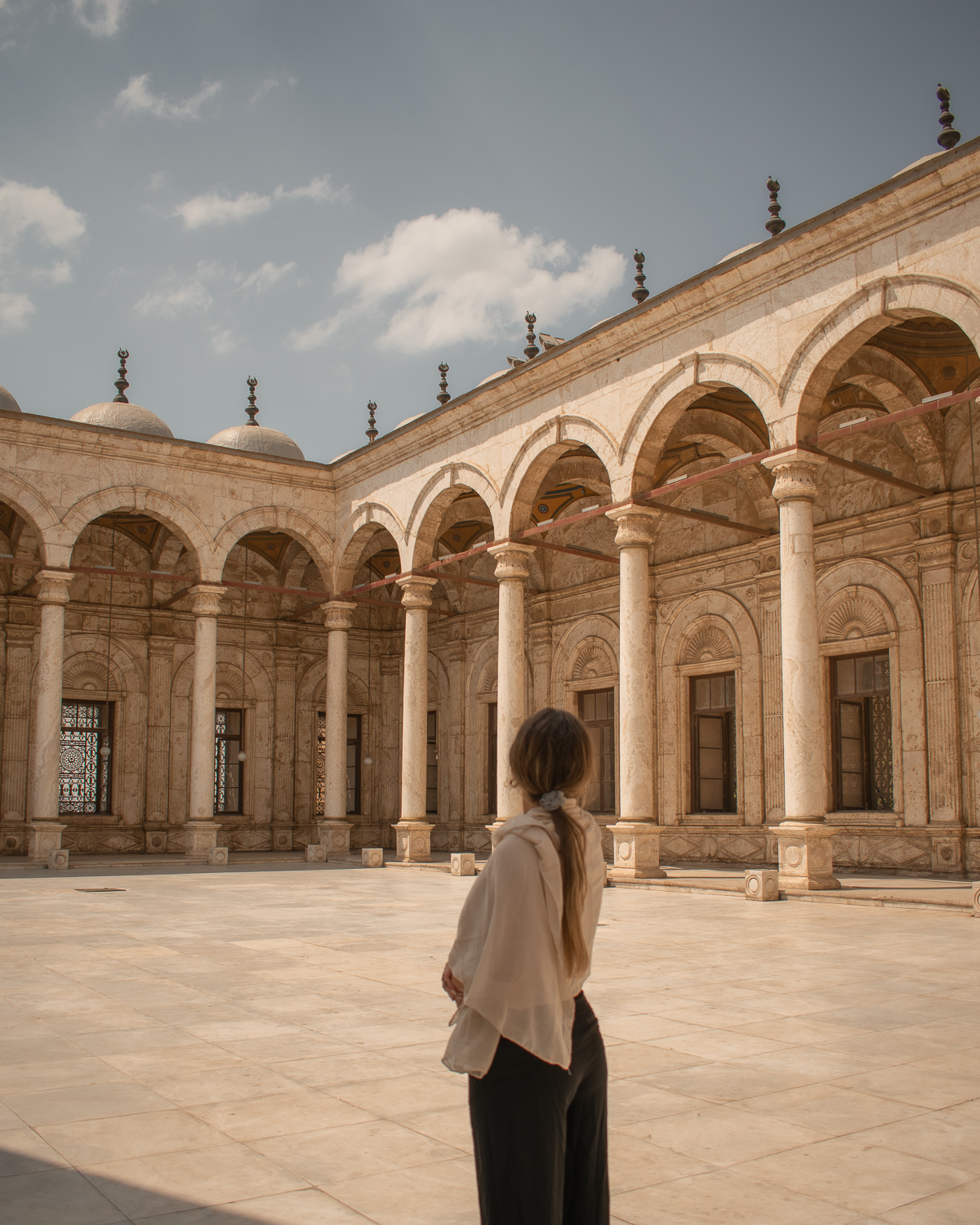 WORST TIME TO VISIT EGYPT 
If you are wondering what the worst time to visit Egypt is, the summer months are typically considered the worst because of the heat. However, prices are typically cheaper and there are fewer crowds. I actually visited Egypt during the month of July – and yes – it was freaking hot. Temperatures can reach 100 degrees (37 Celsius) and likely higher. 
I'm from Texas and am used to the heat but Egypt was very hot. There were a few instances of people in our group passing out. If you visit during the summer make sure to bring plenty of water, snacks, sunscreen, and electrolytes.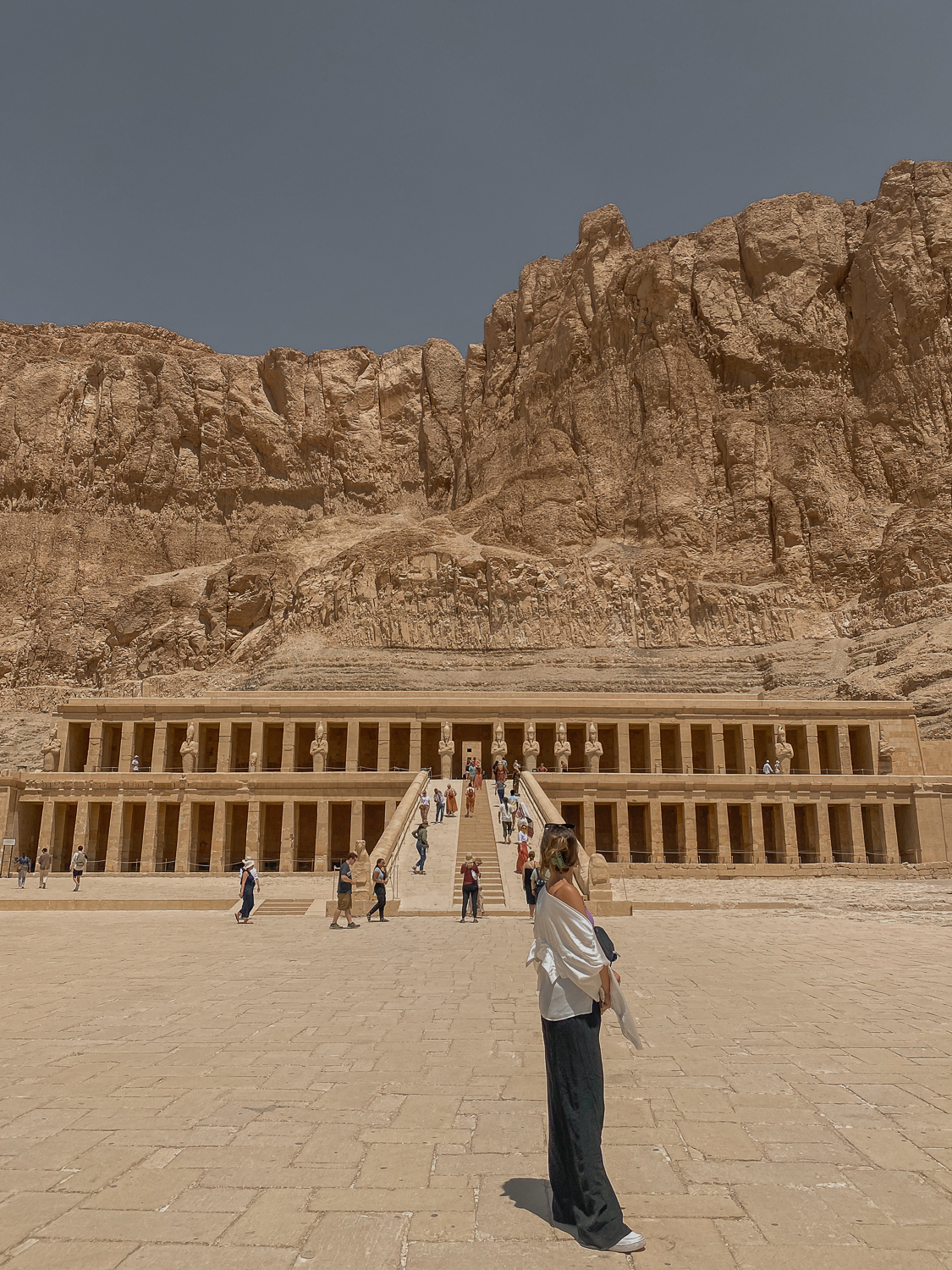 RELATED POST: 14 EGYPT TIPS FOR FIRST TIMERS – WHAT TO KNOW BEFORE VISITING EGYPT
Another not-so-great time to visit Egypt is during March which is considered the sandstorm season. Sandstorms (known in Egypt as Khamaseen) can impact visibility making sightseeing impossible at times, the storms can disrupt flights and felucca rides. If you visit Egypt during the sandstorm season, consider avoiding Cairo and visiting a city near the coast. 
I hope this post helped you decide the best time to visit Egypt for your trip. If you have any questions about Egypt, make sure to leave a comment below! And read all of my other in-depth guides on Egypt here. 
RECOMMENDED TOURS IN EGYPT 
PIN IT!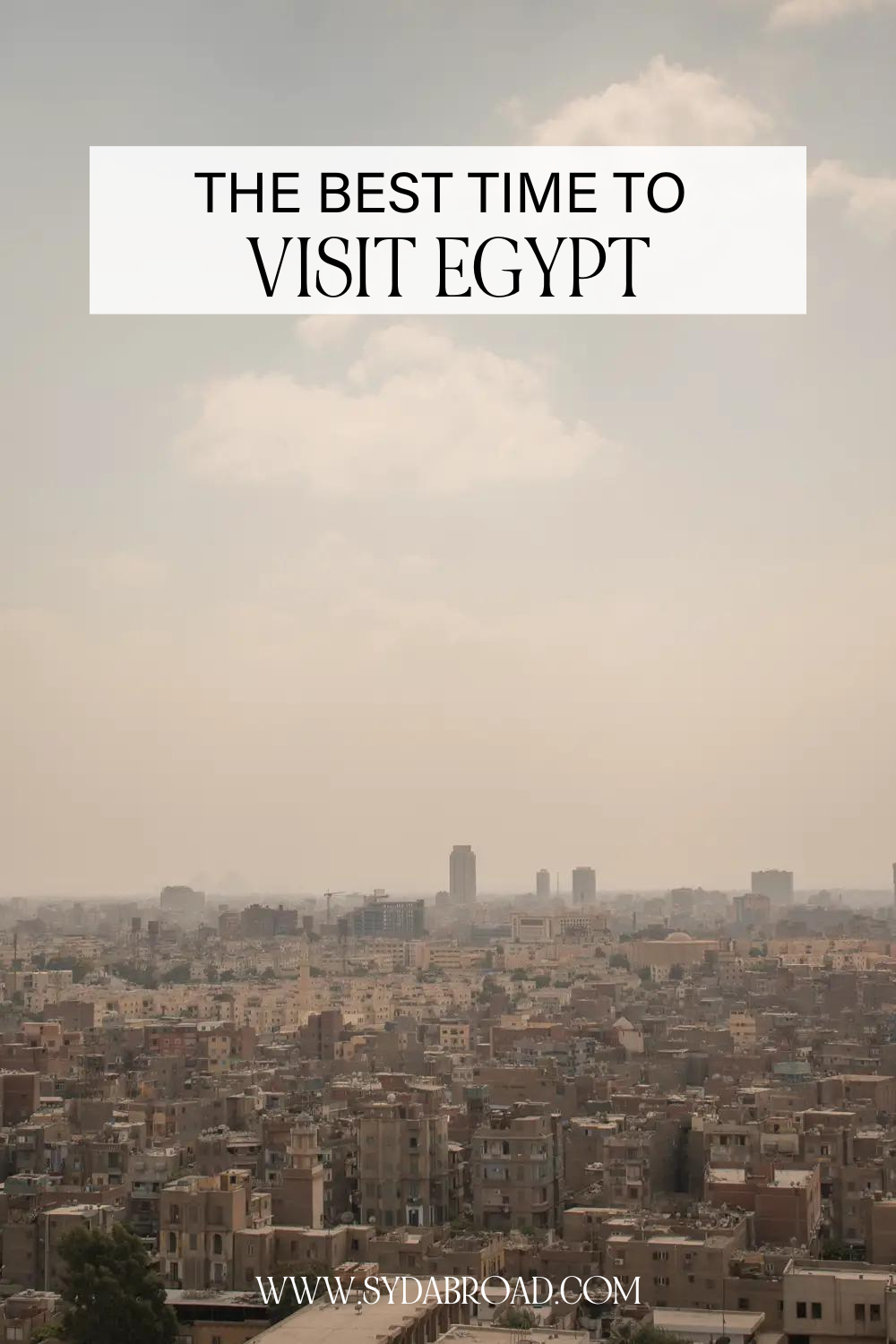 WANT TO SUPPORT?
I always appreciate it when friends and family reach out wanting to support Syd Abroad. If you'd like to support the blog, here are a few brands that I am affiliated with. All you do is click the links, and I will receive a small commission at no extra cost to you!