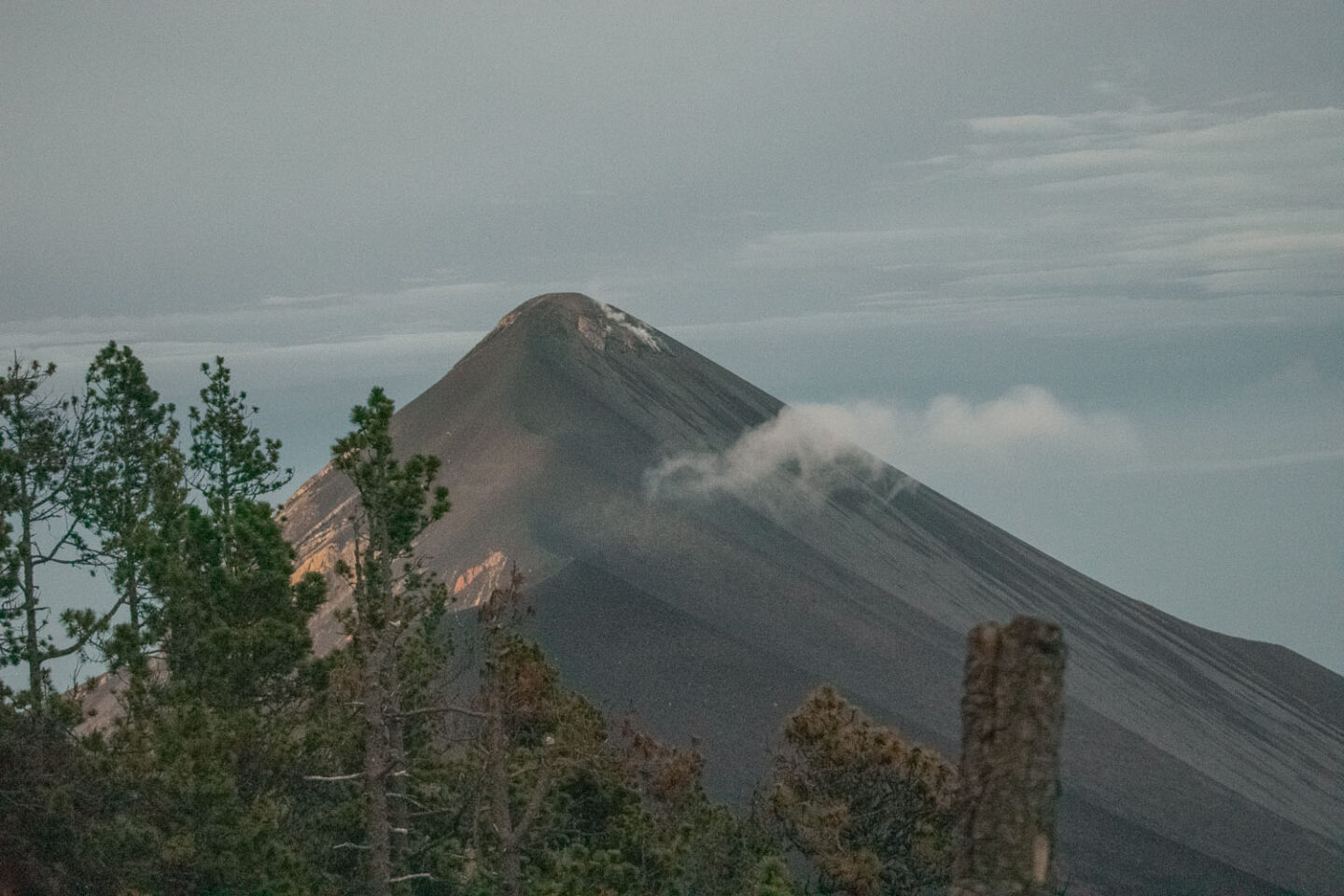 (Disclaimer: This post may contain affiliate links, which means we may receive a small commission at no extra cost to you.)
Hiking Acatenango Volcano in Guatemala is certainly a bucket list experience and in this guide, I'm going to share all you need to know so you are well prepared for the hike! (unlike I was lol)
I recently took my first solo trip to Antigua, Guatemala, and decided to do the overnight Acatenango trek. Hiking Acatenango is "the thing" to do when in Antigua, but since I was on a solo trip, I was only going to do the hike if I made friends. I did end up making friends, so I signed up with a group from my hostel.
Keep in mind that I signed up not really knowing ~fully~ what the heck I was getting myself into. I mean I knew roughly what the hike entailed and I had a friend do the trek when they were visiting Antigua. I knew it would be hard, and I thought I was pretty prepared but reading a guide about the trek (like this one!) beforehand might have been helpful. Hence, why I'm writing this guide on hiking Acatenango, hoping to help you be fully prepared for what's to come! Alright, let's get into the guide
This post is all about hiking Acatenango Volcano in Guatemala.
THE FACTS

Acatenango's elevation is approximately 13,045 feet
Acatenango is joined with Volcán de Fuego
Collectively this volcano complex (Acateango and Fuego) is known as La Horqueta
Cost of the trek: About Q450
Distance: about 11 miles round trip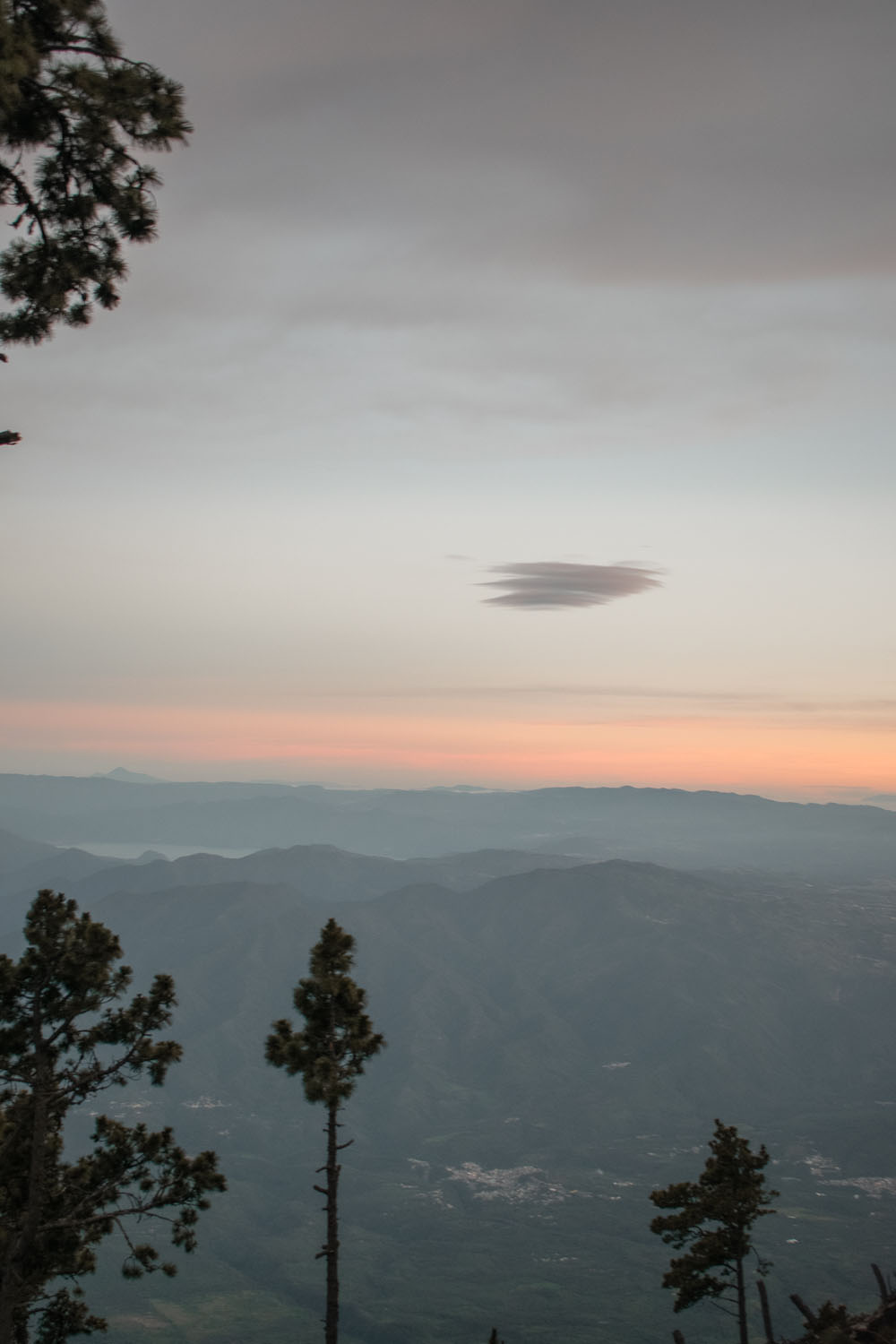 HIKING ACATENANGO – CHOOSING A TOUR COMPANY

One of the most important things to think about when hiking Acatenago is which tour company to book with. There are so many different tour companies, that it can be quite overwhelming.
I booked with Soy Tours. I personally had no say in this because I joined in with a group from my hostel and that's the tour company they had researched and decided to book with so I just went with it. But I can tell you that they are a great and reliable tour company to book with! The trek cost about Q450 (which is about $60). Later in this guide, I'll get into what was all included on the trek.
When researching Antigua prior to my trip, I had heard good things about Wicho and Charlie's and I know a few people who had booked with Tropicana. I suggest doing your own research to find out which tour company will work best for you. But I do think Soy Tours was great!
HIKING ACATENANGO – ITINERARY AND MY EXPERIENCE

To make this as helpful as possible I'm going to share our hour-by-hour itinerary and my experience along the way!
7:45 AM – PICK UP

I packed up all the things I would need for the hike the night before so in the morning I could eat breakfast and be ready to go. Our hostel provided free (& delicious!) breakfast. Before the pickup, we had a healthy breakfast consisting of oats and coffee. Make sure you eat breakfast this morning because you will need the energy. At 7:45 am a van picked us up from Adra Hostel in Antigua and we drove to the Soy Tours office to pick up our gear.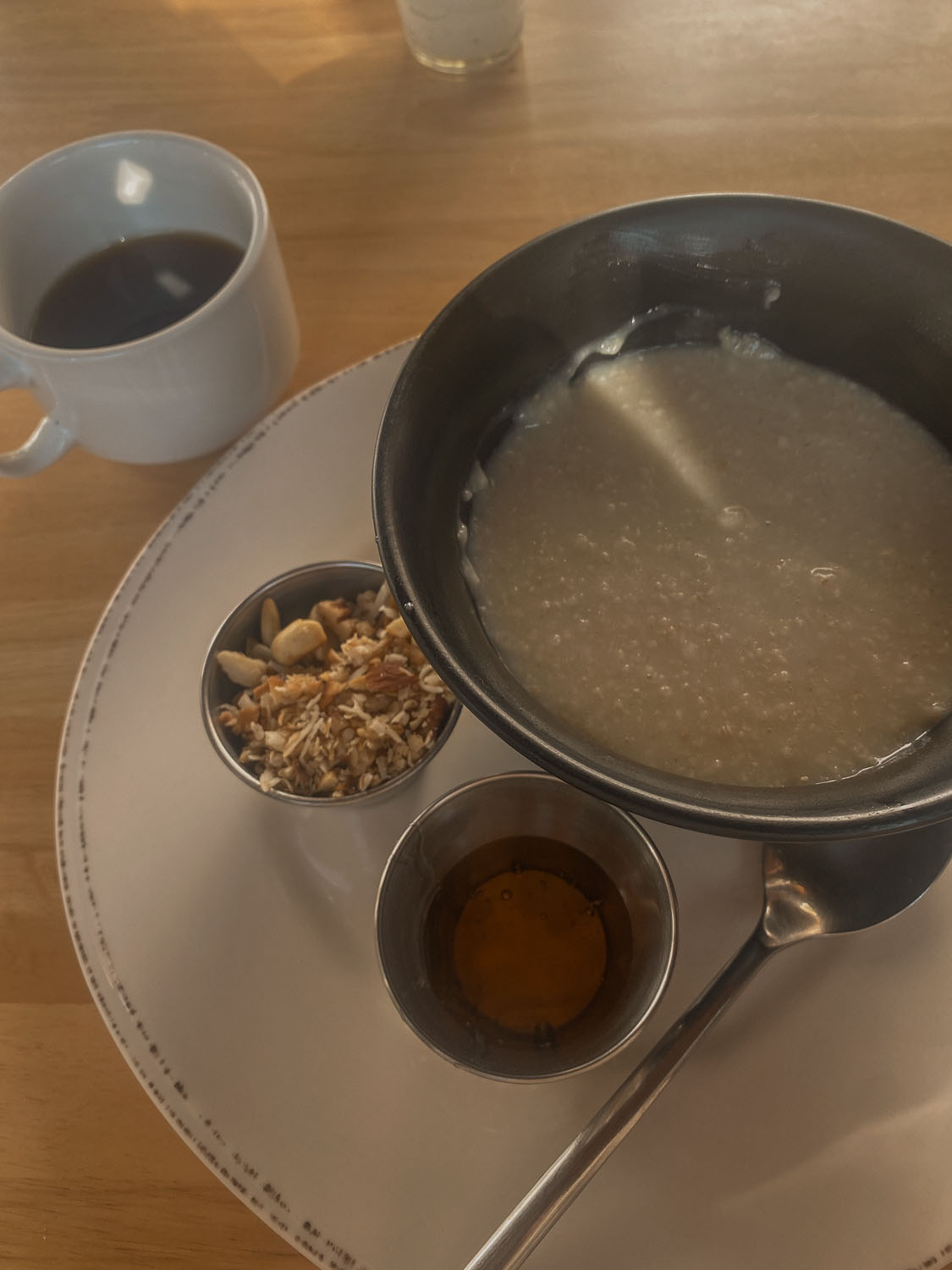 9:00 AM – TOUR OFFICE FOR GEAR, FOOD, AND INFORMATION

The car ride from Antigua to the office took about an hour. Here, we got helpful information about what was to come, our hot packed lunch that was provided, and warm weather gear.
At the summit of Acatenango, it gets cold. Like below freezing cold. So they provide you with a jacket, sweat pants, warm socks, a beanie, gloves, a scarf, and a hiking stick. Trust me, you will need it all. I packed up all my belongings into a hiking backpack I borrowed and then we started the hike.
9:30 AM – BEGINNING THE HIKE

We started hiking at about 9:30 am and stopped for breaks every 20 to 30 minutes or so. This is important because going up too fast causes elevation sickness. As we got higher, the views just got prettier. It was a freaking challenge though. I'll get into the difficulty of this hike later in the guide, but just know that this was the hardest thing I have ever done in my life.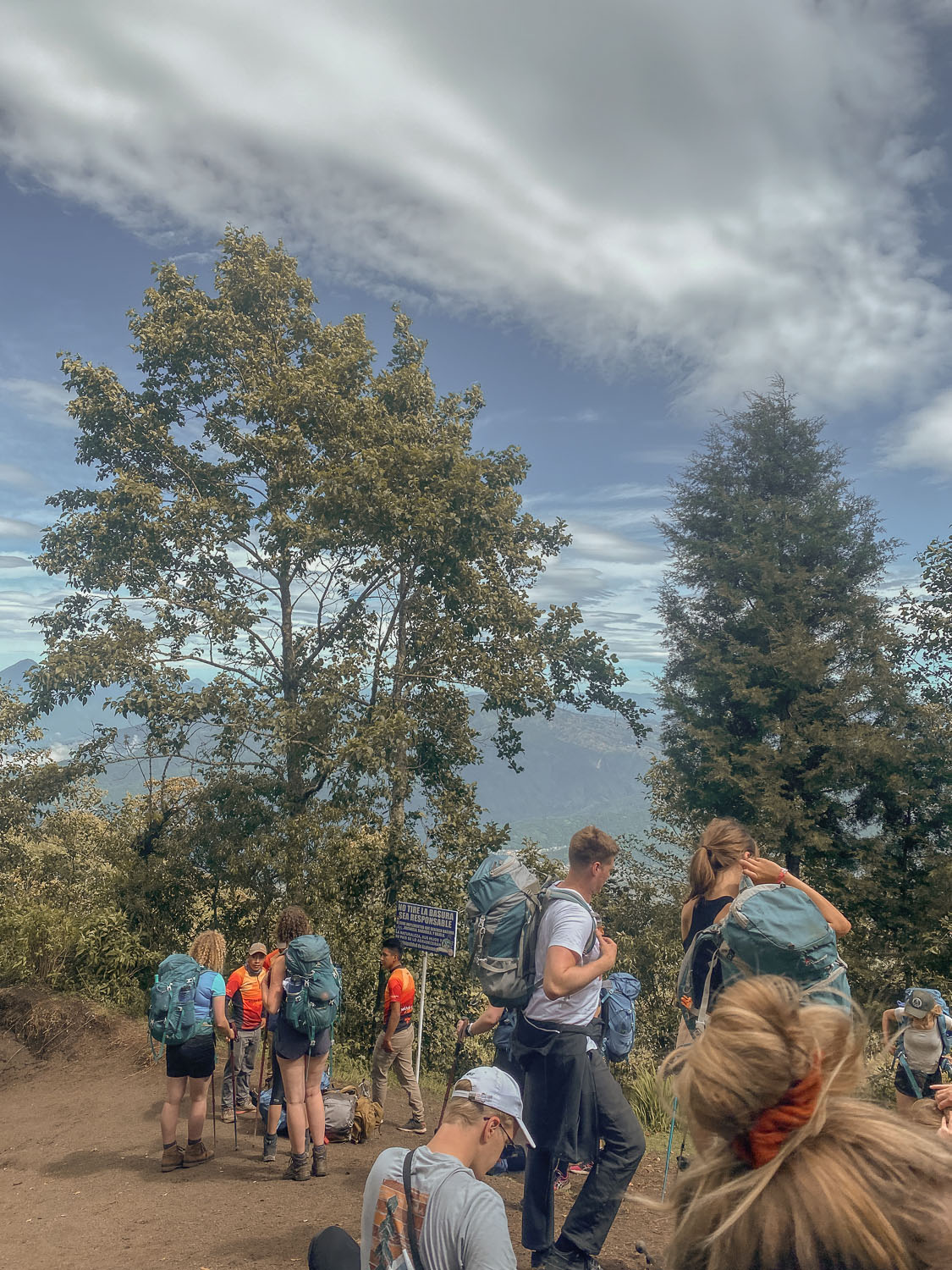 12:30 PM – LUNCH BREAK

At around lunch time, we stopped for a much-needed break. The packed lunch they provided was actually quite good and still warm! It was chicken, rice, veggies, a banana, and a juice box. After the much-needed rest, food, and water, we started back on the trek with a "vamos!" from the guides.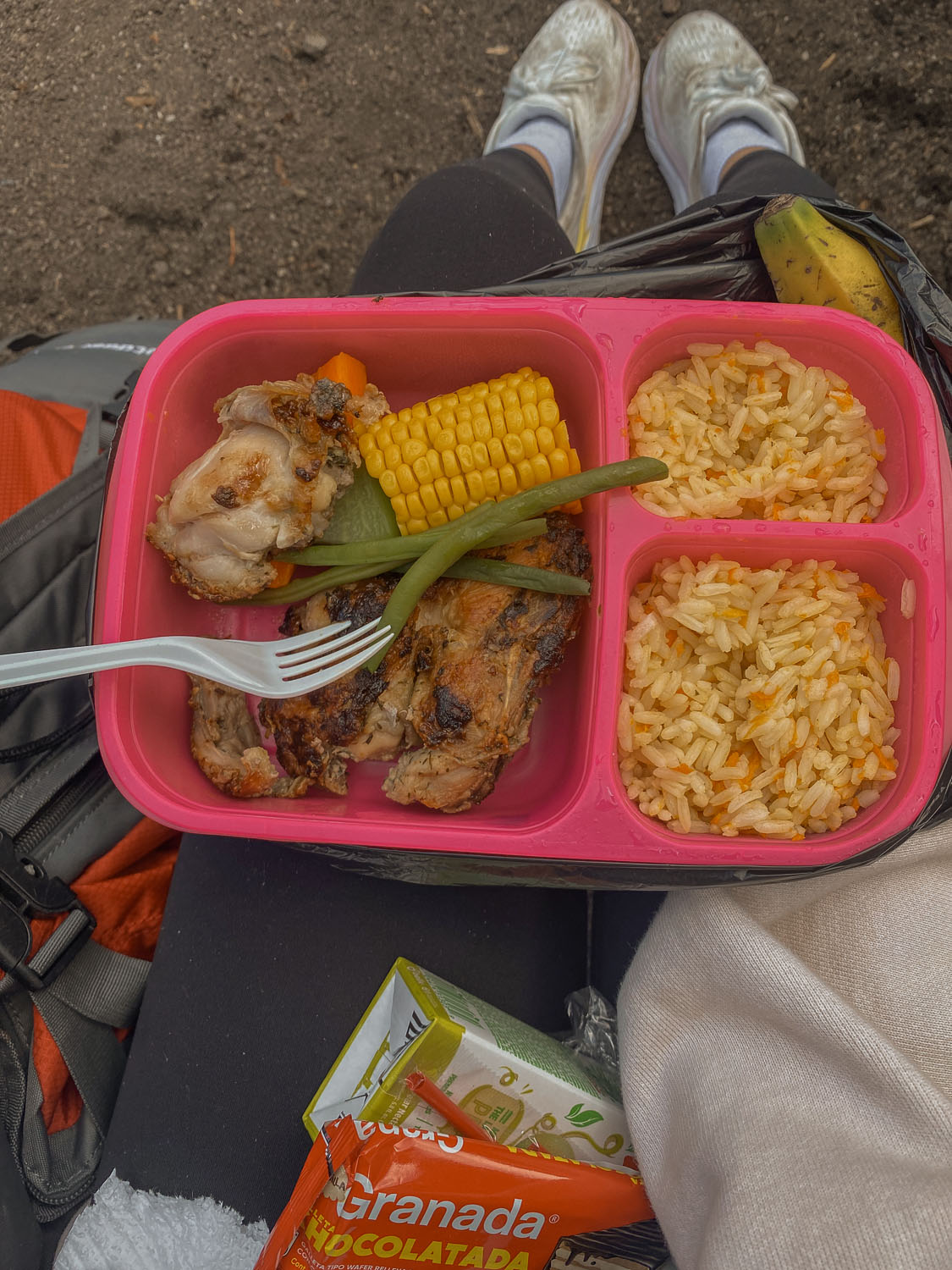 3:00 PM – ARRIVE AT BASE CAMP

And finally, we arrived to base camp! Where we would be sleeping. Getting here was SUCH a relief, I was completely exhausted so just so happy to be there at the top all in one piece.
Our tents were in a shed-type thing that had foam mattresses and sleeping bags inside. It was honestly a pretty nice setup for being on the side of a volcano! I didn't mind it, it did get very cold at night though. (as expected)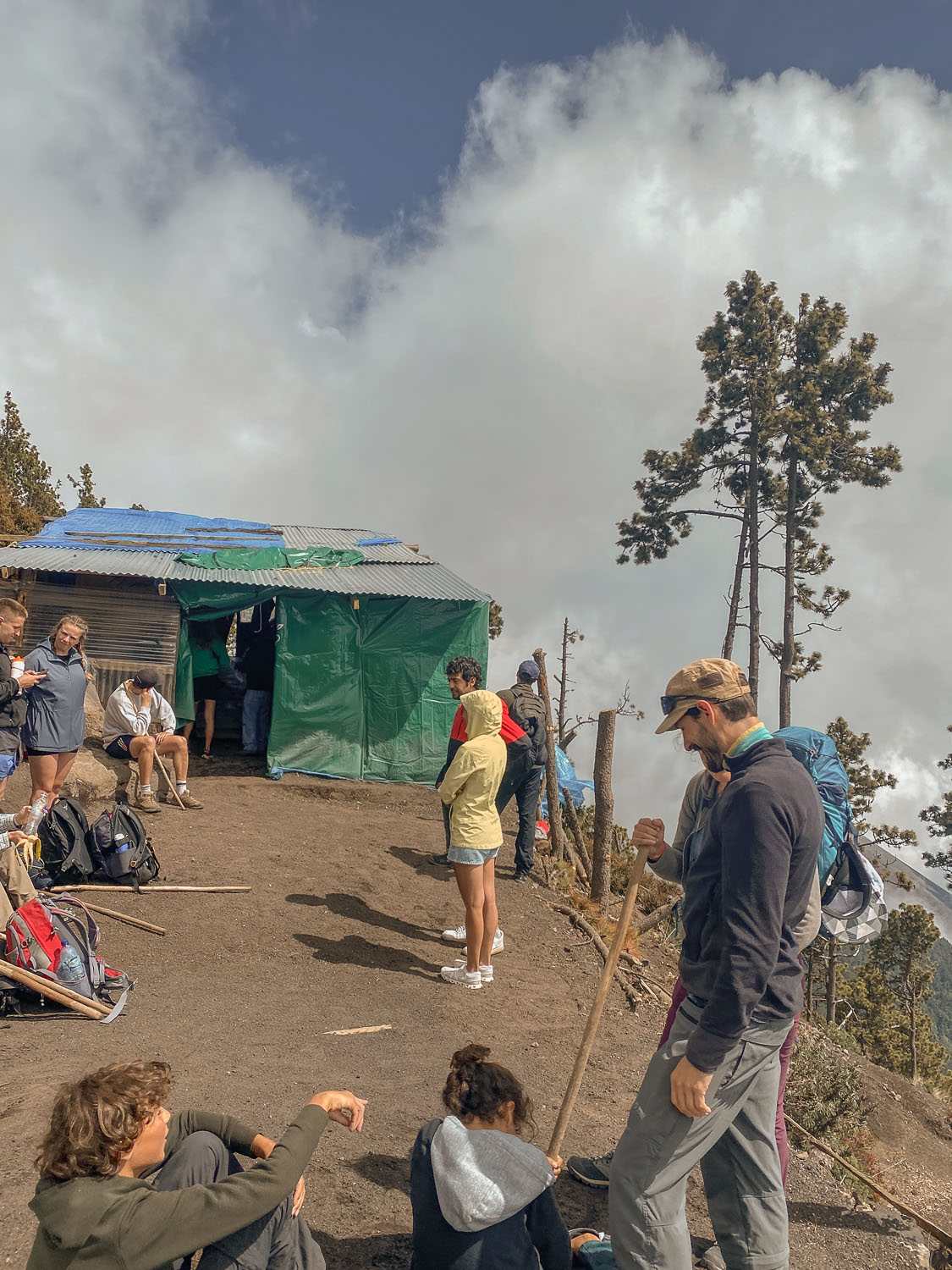 4:00 PM – OPTIONAL HIKE TO VOLCAN DE FUEGO

Okay, next on the agenda was the optional hike to Fuego. This hike cost an extra Q200 and was supposedly only 2 hours and not as bad as the first hike. Well, it was rough. Like really rough. This optional hike was hiking down Acatenango and all the way up to Fuego (the active volcano).
Most everyone wanted to do this hike, so I decided why not. Because what's one more quick hike compared to what we just did, right? LOL was. I. was wrong. This was so freaking hard, primarily because there was just simply no path.
[
RELATED POST:
ANTIGUA GUATEMALA TRAVEL GUIDE: ALL YOU NEED TO KNOW BEFORE YOU VISIT
]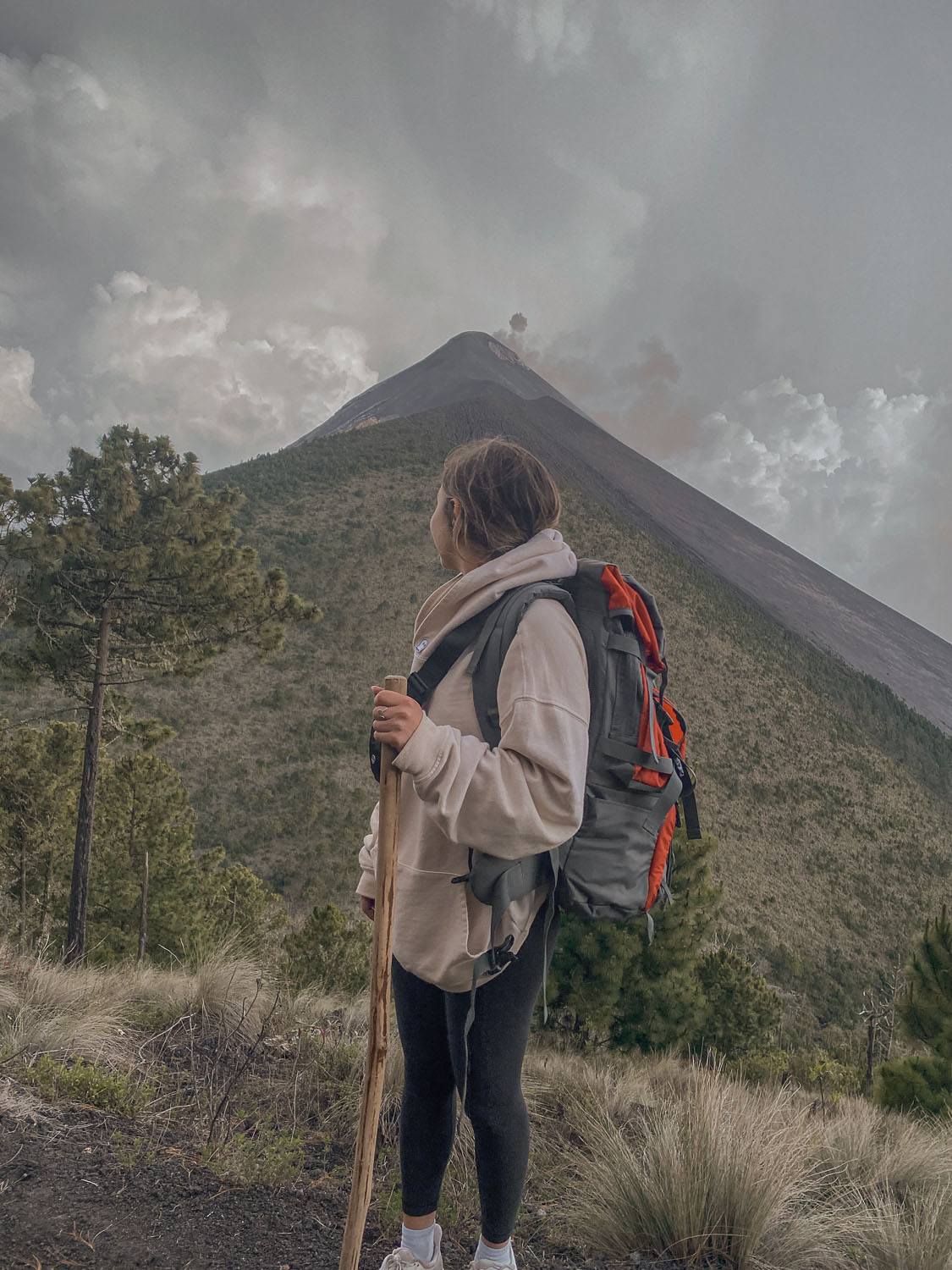 At certain points, I was literally on my hands and knees climbing over rocks and branches. What was most annoying, is that I basically slid down the entire volcano because I was wearing running shoes, not hiking shoes. This slowed me down from the group and by the time one of the guides and I started hiking up Fuego, I was pretty far behind.
Because It was getting closer to sunset and my body was giving up, I decided to turn around to make the hike back down Fuego and back up to base camp on Acatenango. During this part of the trip, I thought I had reached my breaking point. It was dark, there was no trail, the temperature dropped tremendously, and my body was exhausted. Yet, somehow I made it back up to base camp. I did, however, see the volcano erupt with lava for the first time and it was seriously incredible. Truly an unforgettable experience.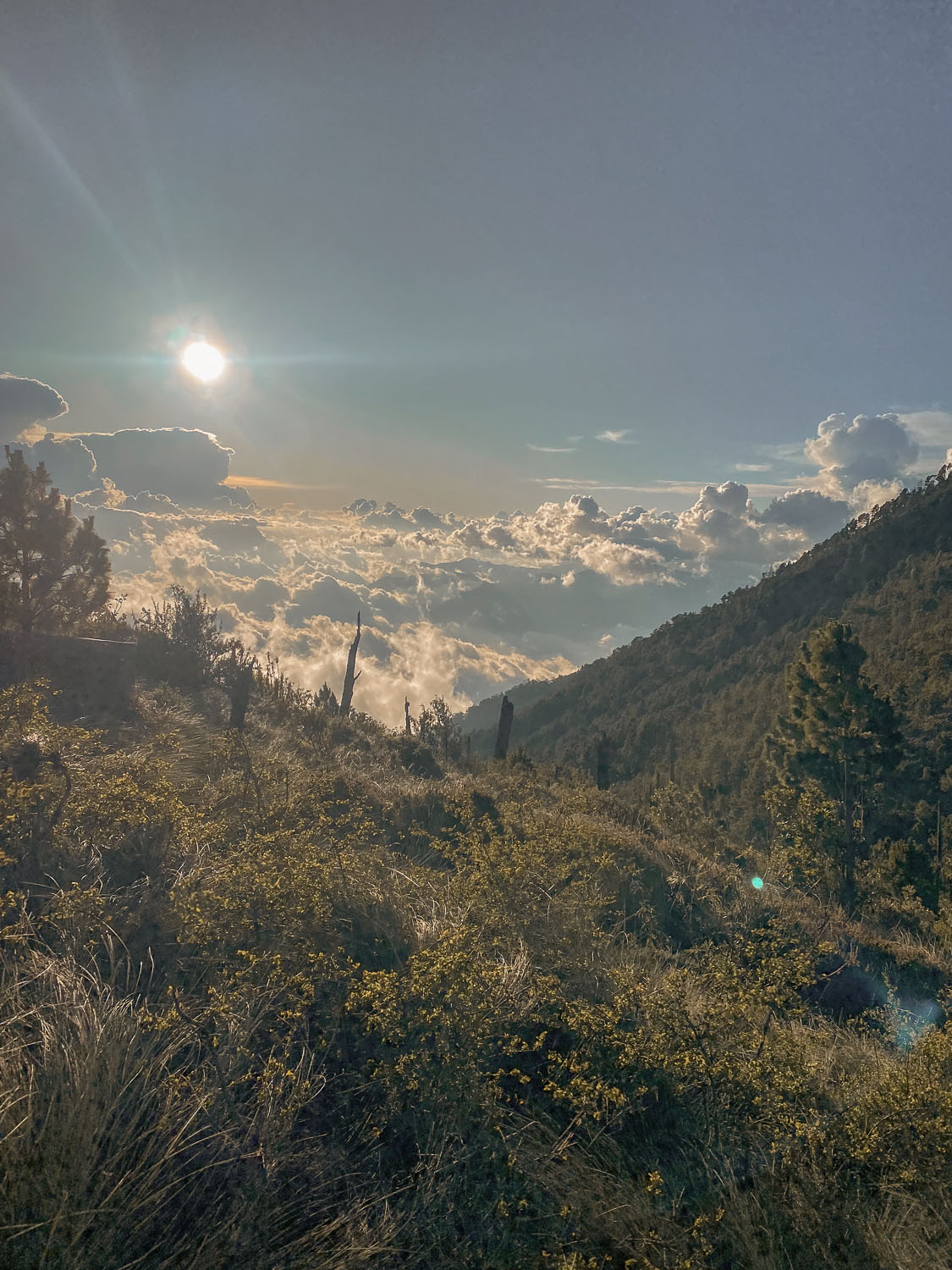 9:00 PM – DINNER

When I finally got back to base camp I put on every warm piece of clothing I had and rested in my tent until the others returned. I was planning on having dinner and chatting with the group when they got back, but my body told me differently. The day caught up to me and elevation sickness started setting in. All of a sudden I got extremely nauseous and lost my appetite. So I decided to just try to go to bed.
Although I didn't have dinner, I was told that it was good (and warm!), there was also a fire and marshmallows to roast.
4:00 AM – HIKING ACATENANGO, THE SUMMIT

And then we were woken up bright and early, well not bright because it was still pitch black, for the summit hike. At first, I was all in, I was ready to go – my elevation sickness was gone. And then I thought I best just stay because I was so weak without dinner and I didn't want to risk getting sick before hiking down Acatengago. So, I stayed.
Looking back, I wish I had skipped the Fuego hike so I could have been well rested for the summit hike. But ya know who cares because the view from base camp was absolutely unreal! We were so lucky with the weather and had a perfectly clear view of Volcan de Fuego erupting lava, multiple times!
Watching the sunrise and Fuego erupting, all by myself on that volcano, made everything so freaking worth it. It was such a bucket list experience to see that in person.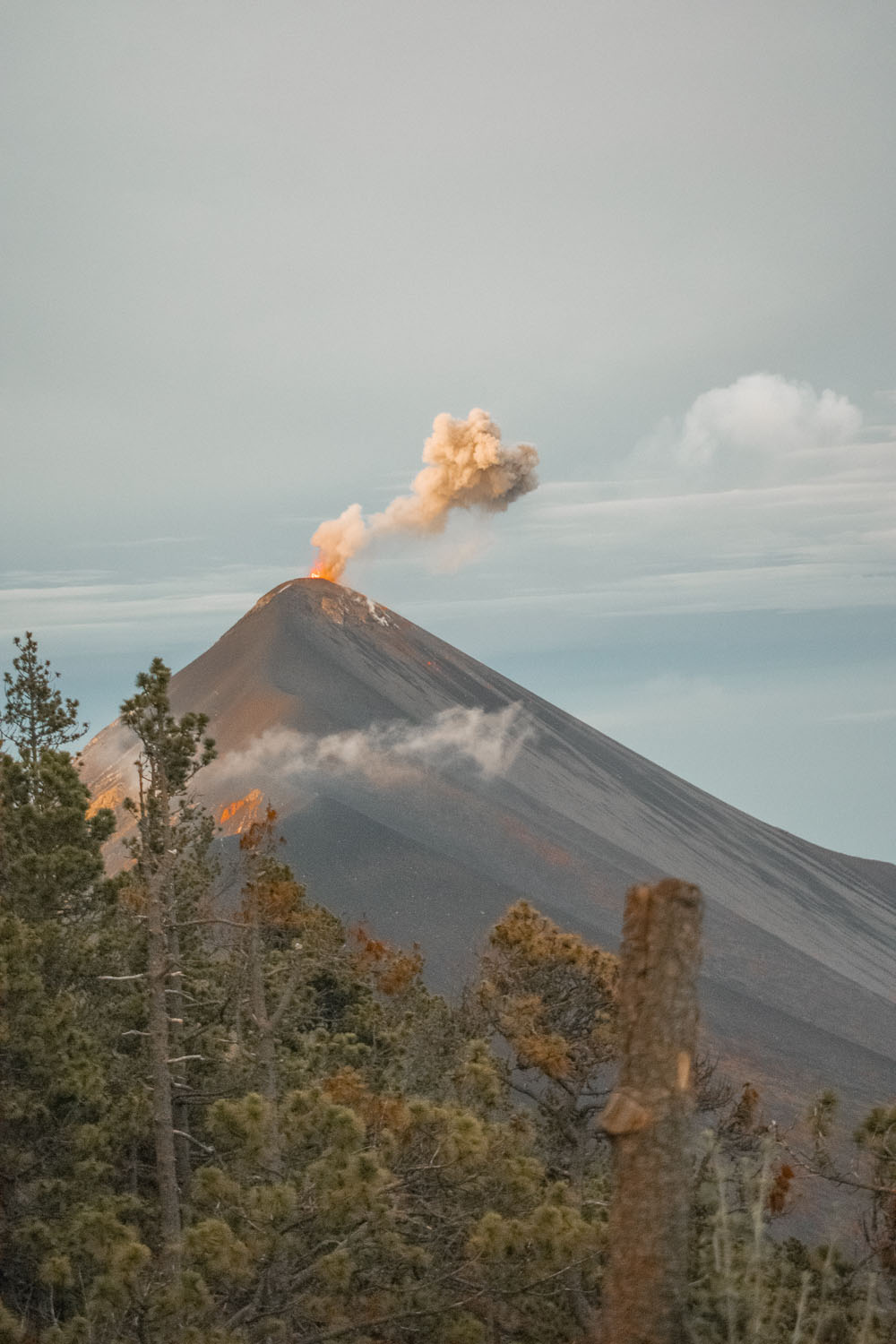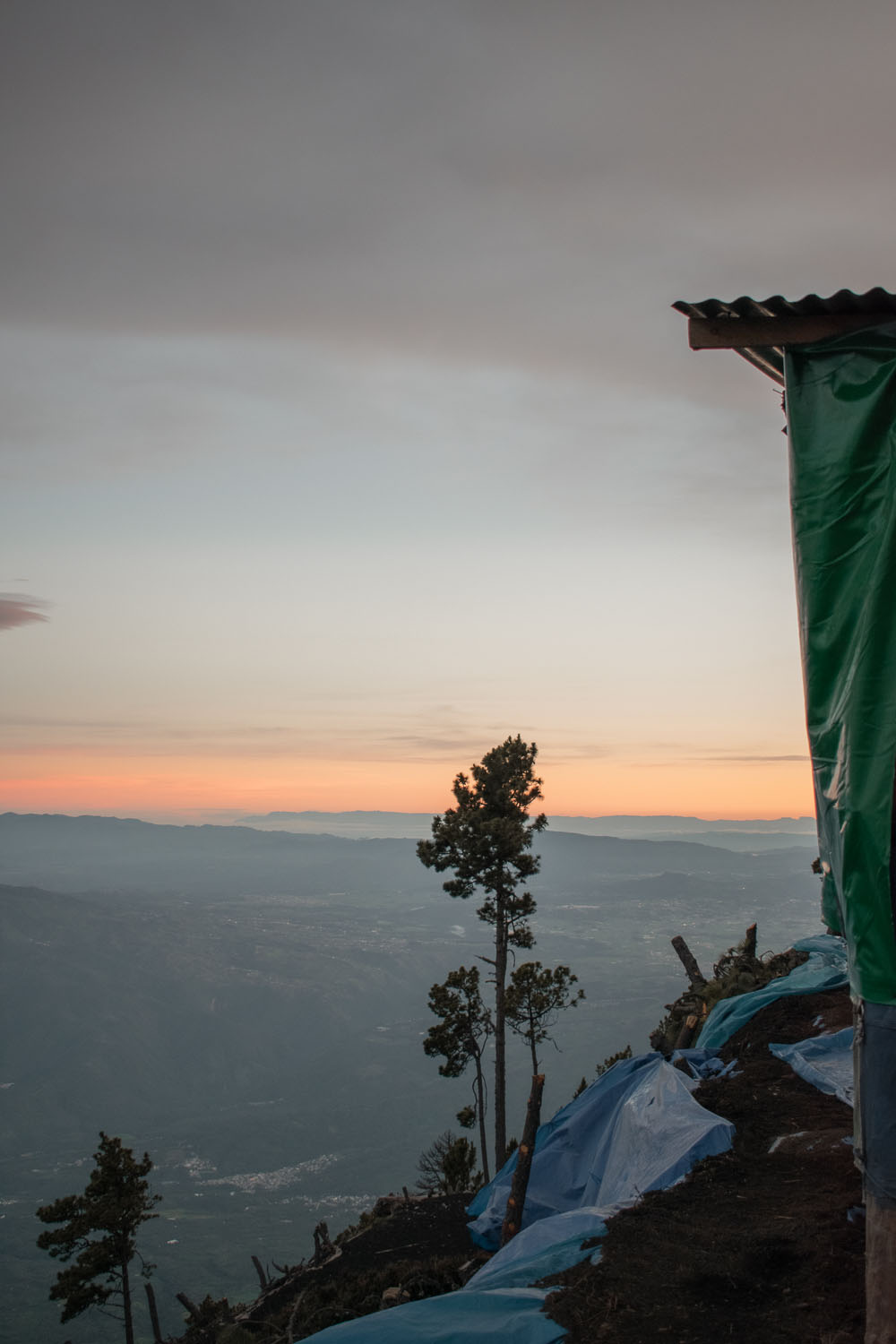 7:00 AM – BREAKFAST

After the summit hike group came back, and we had a delicious hot breakfast consisting of warm pancakes, a boiled egg, fruit, a granola bar, and coffee or tea. It was the perfect way to start the day!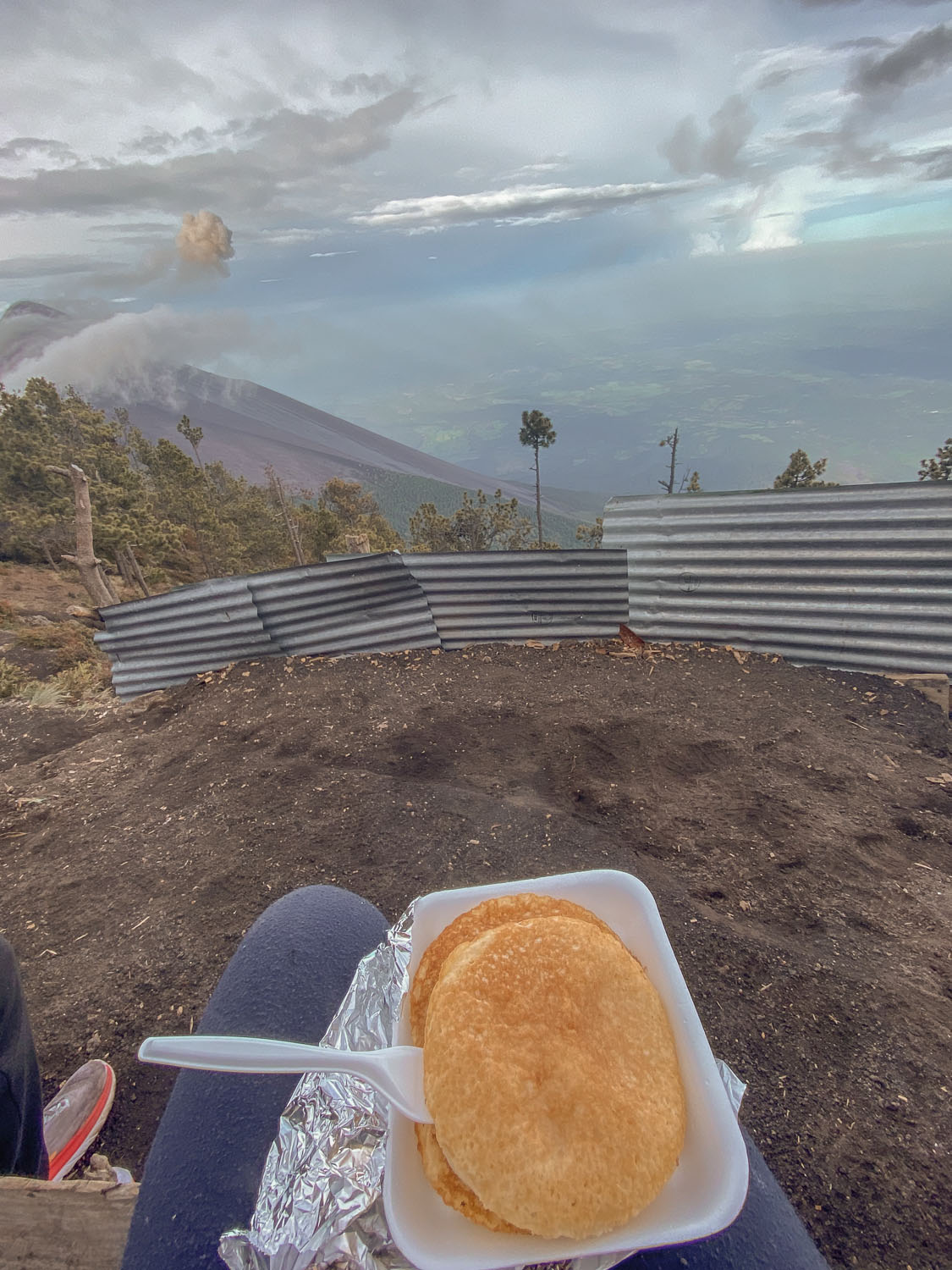 8:15 AM – HIKE BACK DOWN ACATENANGO

A little after 8, we started the hike back down. Which was so much easier than the way up, but definitely still gave us a great leg workout! I was slipping and sliding down the volcano because of my sneakers but at least it was an actual trail, so much better than the evening before.
We honestly made it down pretty quick, with some rest stops along the way.
10:30 AM – BACK TO THE OFFICE TO DROP OFF GEAR

The feeling of accomplishment was unbelievable when we finally made it back to the office. I literally cannot believe I survived that hike and I was so incredibly proud of myself.
We dropped off all the gear we borrowed and then they gave us a celebratory beer!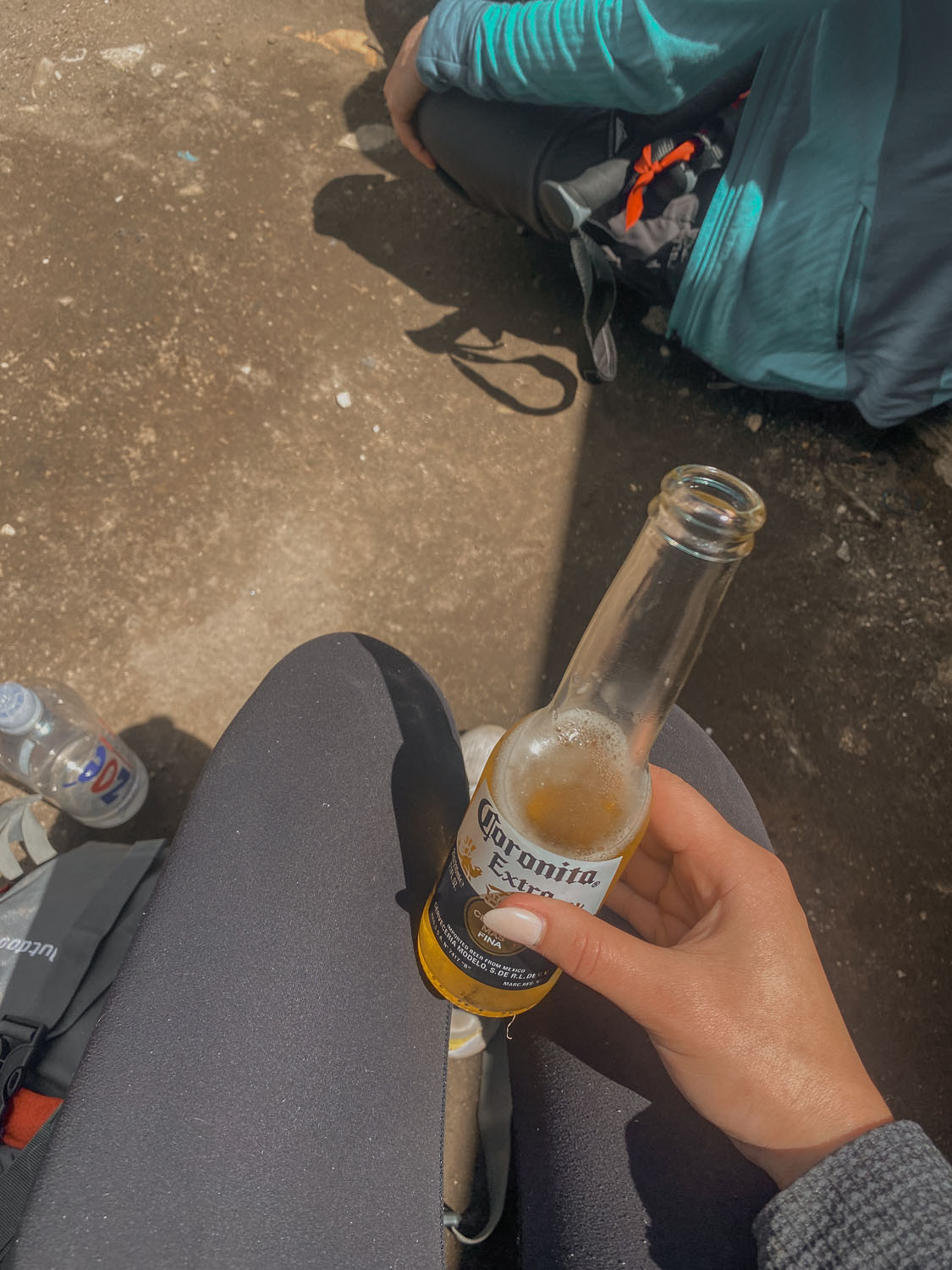 11:30 AM – BACK AT OUR HOSTEL IN ANTIGUA

Lastly, we got dropped off at our hostel at around 11:30 am. I went straight to the shower, lunch, and then a quick nap.
And that is my experience hiking Acatenango.
THE DIFFICULTY OF HIKING ACATENANGO

Okay, on to the difficulty of hiking Acatenango…this hike was mentally and physically the hardest thing I have ever done in my life. I wasn't too sure what to expect (I knew it would be a challenge) but it was so much harder than I imagined.
I'm also very active in my daily life, eat well, and work out almost every single day. At points during the trek my legs hurt so bad and my heart was pounding harder than I thought possible. I just really had to have the "one foot in front of the other" mentality.
I don't want to scare you away from doing this hike but with the elevation, incline, and temperature changes, it was extremely difficult. BUT – the feeling of accomplishment after hiking Acatenango is something I will never forget. My body was pushed so far outside its comfort zone and I did something that I honestly didn't think I could do. After this trek, I feel like I can do anything. It was 100% worth it.
I do think anyone can do this hike as long as you don't have any serious health issues. I did see children, older people, and people of all ages.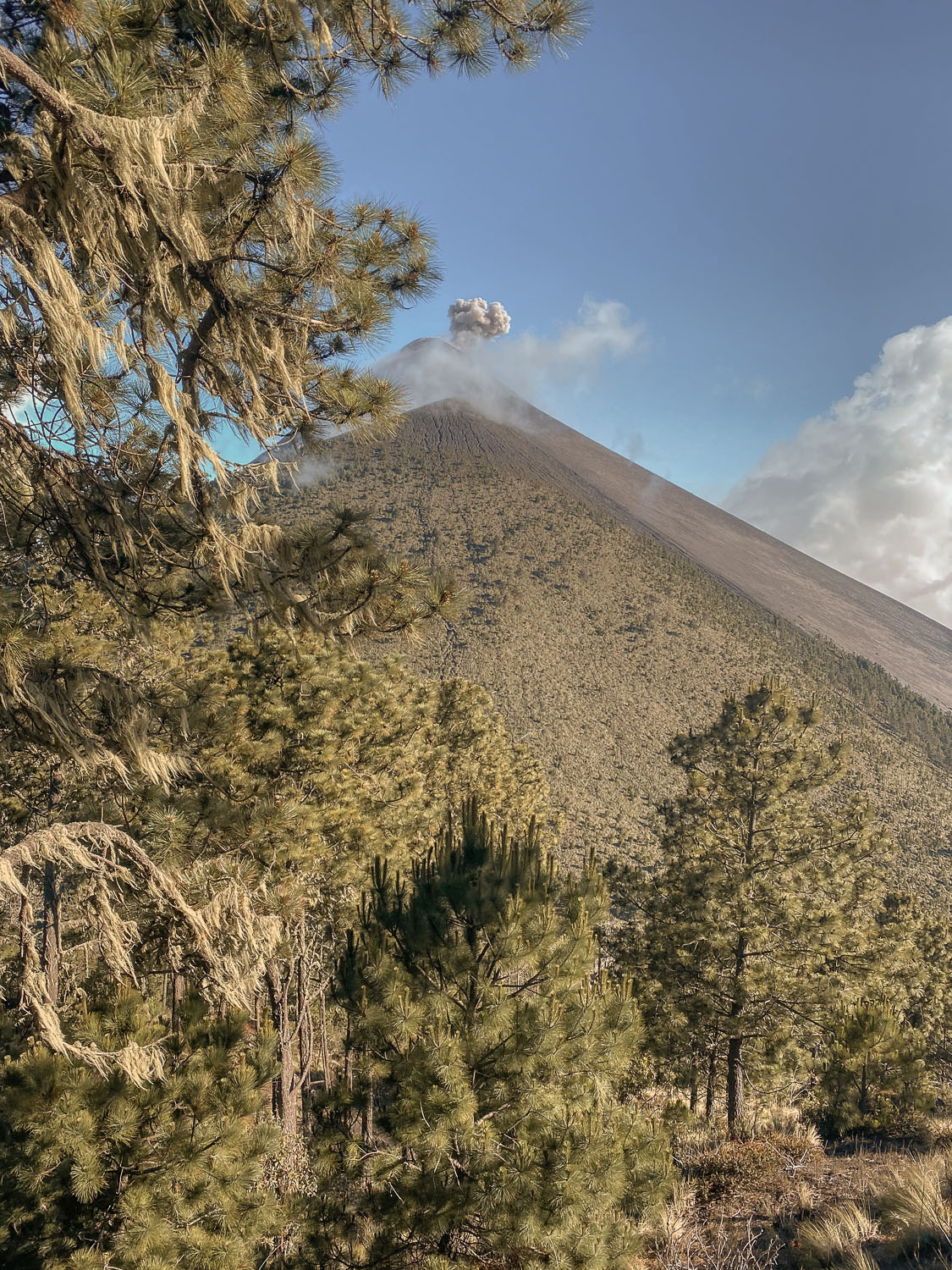 THE WEATHER

The weather is another factor that you have to take into account. We were extremely lucky that it didn't rain the entire trek, and I was in Guatemala during the rainy season.
To be honest, I cannot imagine hiking Acatenango while it's raining. I don't know how people do it. I do believe that if the weather is bad enough, the hikes would get canceled.
On the other hand you have to take into account that it gets below freezing near the top. Although you are provided with warm gear, I suggest bringing thermal tops and pants to layer with. And maybe some extra socks.
It's pretty warm near the bottom so layering is key. Start with something light you can hike in and add layers as needed. If I had come more prepared for hiking Acatenango volcano, I would have packed more layers.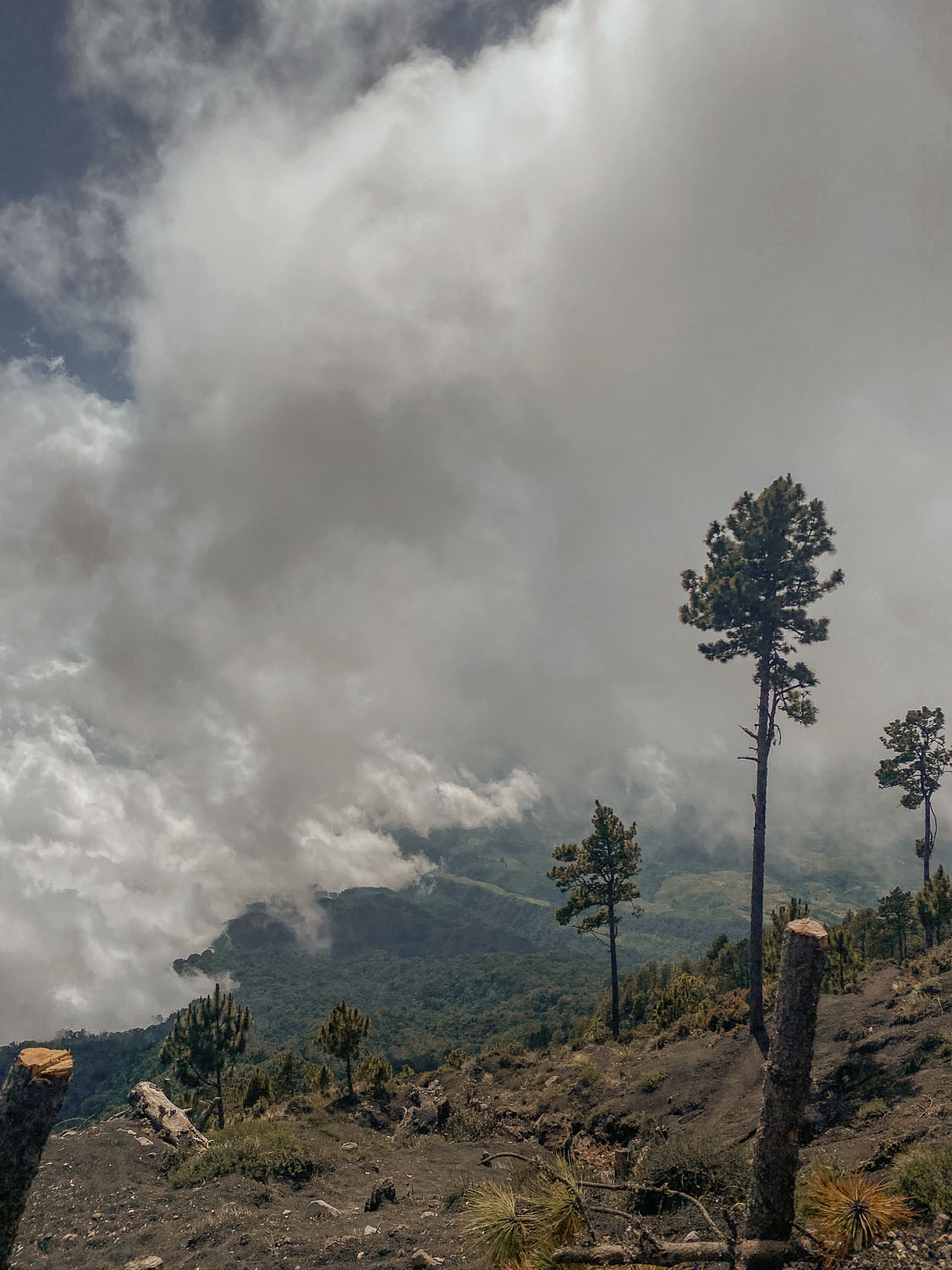 PREPARATION FOR HIKING ACATENANGO VOLCANO

To prep for the overnight trek, you'll want to make a grocery store run and stop at an ATM the day before. For my tour, I had to pay in cash once I got there. I have a full packing list below, but at the local grocery store pick up some protein-packed snacks, water, Gatorade, and toilet paper.
If you can, before your trip bring your favorite protein bars from home, electrolytes, and hydration packets. You also need to bring all your water. There is nowhere to get water at the top so bring 4 liters of water.
[
RELATED POST
:
HOW TO SPEND ONE PERFECT WEEK IN COSTA RICA
]
ACATENANGO TREK PACKING LIST

I didn't have everything on this list (like the headlamp and the hiking boots) but if you have these items at home, bring them!
Thermal clothes
Toilet paper
4 liters of water
Gatorade
Deodorant
Toothbrush and toothpaste
Portable charger (you won't have service so you won't be able to use your phone, but just in case)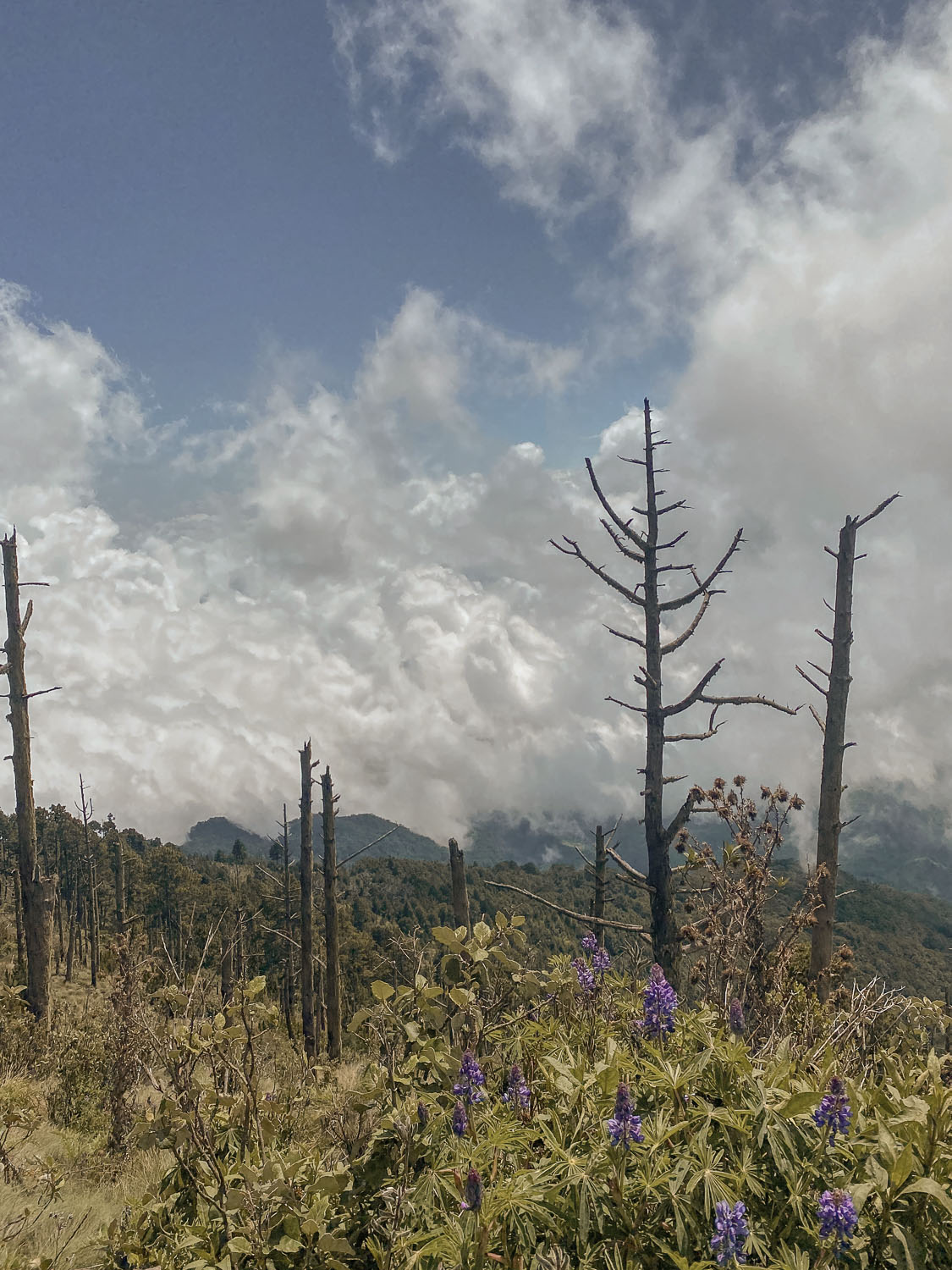 FINAL THOUGHTS ON HIKING ACATENANGO VOLCANO

Hiking Acatenago was one of the most incredible things to have ever done. 100% the most challenging but rewarding experience. I mean, seeing Volcan de Fuego erupt right in front of my eyes was something I will never forget. I hope this helped you prepare for your trek! If you have any questions, DM me on Instagram, comment below, or email me at sydabroad@gmail.com.
RECOMMENDED TOURS IN GUATEMALA
PIN IT!
WANT TO SUPPORT?
I always appreciate it when friends and family reach out wanting to support Syd Abroad. If you'd like to support the blog, here are a few brands that I am affiliated with. All you do is click the links, and I will receive a small commission at no extra cost to you!