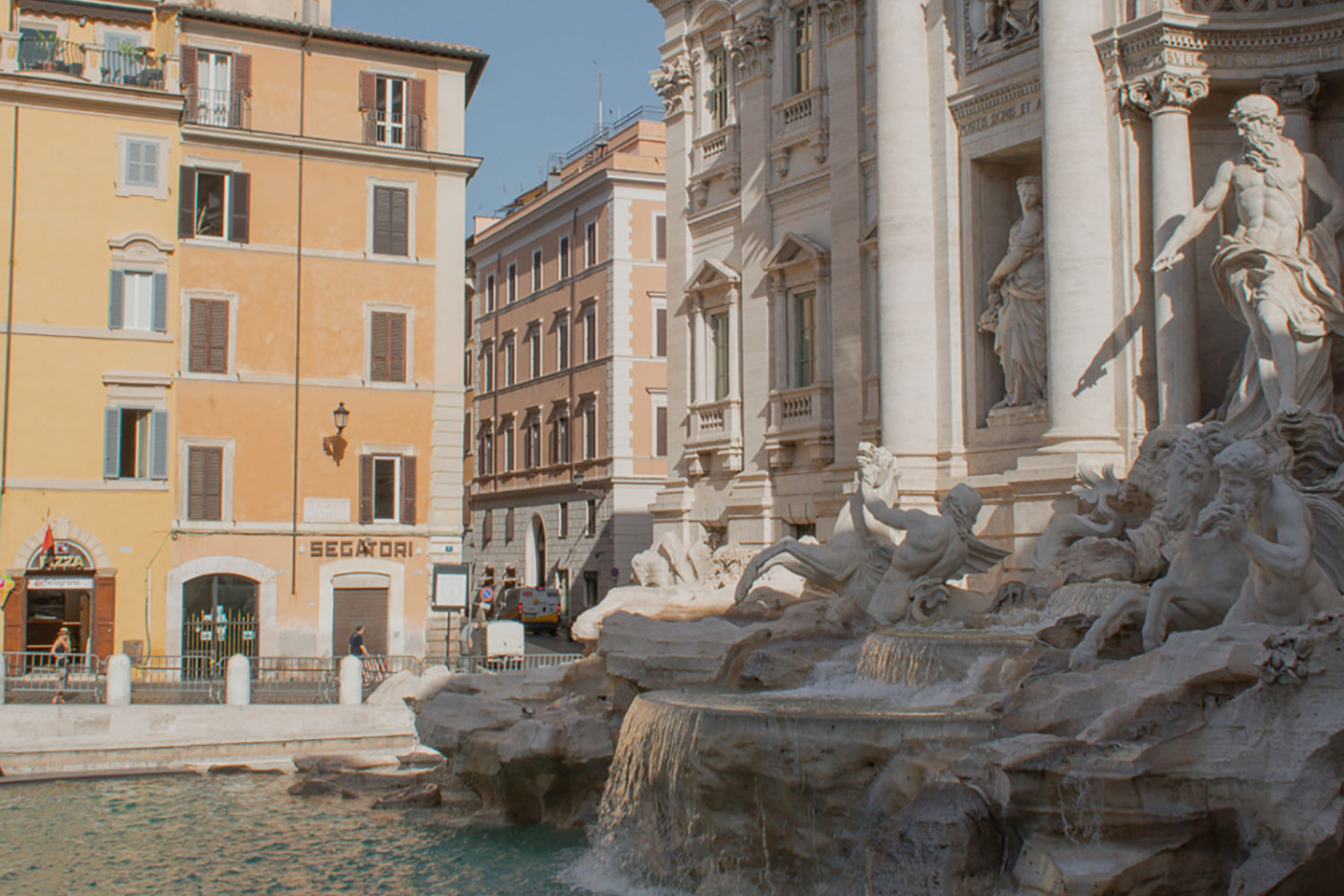 (Disclaimer: This post may contain affiliate links, which means we may receive a small commission at no extra cost to you.)

Need help planning your first solo trip? Then keep reading!

Planning a trip, in general, can be a lot but planning your first solo trip – especially an international solo trip – can be intimidating. I went on my first fully solo international trip to Antigua, Guatemala during the summer of 2022 and after tons of research and my experience, this is the perfect way to plan your first solo trip. 
This post is all about planning your first solo trip.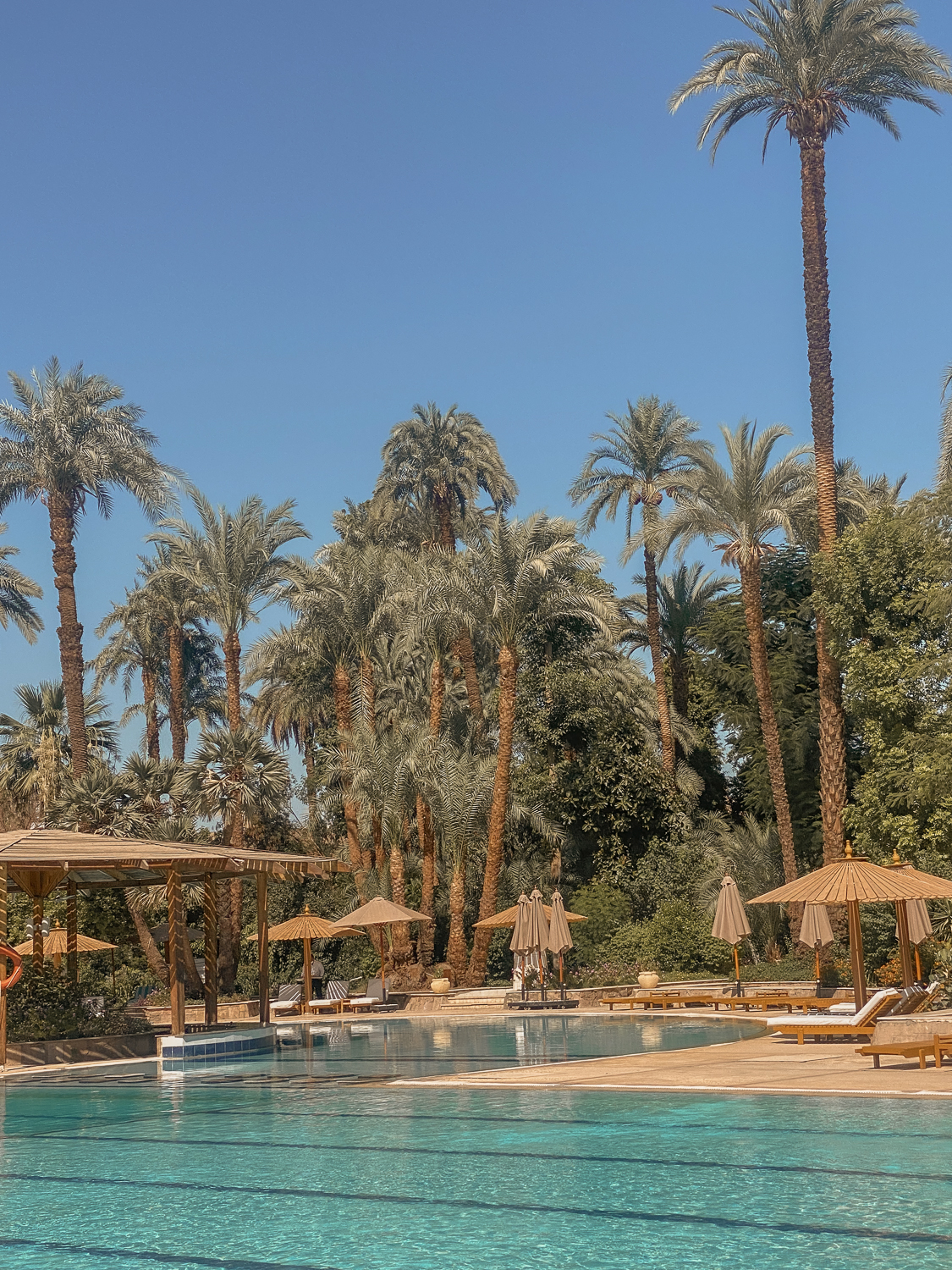 WHY TRAVEL SOLO? 
From my experience solo travel is something I had always wanted to try. It seemed like a challenge, and although I was so nervous to actually do it, I did it. And it was seriously incredible and something I think everyone should do at least once in their life. 
Having the freedom to literally do whatever you want when ever you want is so empowering. Solo travel will force you to make decisions and step outside of your comfort zone which is a great way to build confidence. For me it definitely did. I met so many amazing people and got to see so many incredible things. Solo travel will really teach you so much about yourself.
15 STEPS TO PLAN YOUR FIRST SOLO TRIP 
1. CHOOSE A DESTINATION
Okay, step one seems obvious but you should put a good amount of thought into choosing your destination. For instance, if you haven't traveled internationally a lot, maybe stick to a domestic trip for your first solo trip.
If you choose to visit an international destination, research the destination thoroughly to see if it is a good fit for you. Think about the culture, how easy it is to get around, the language, etc… 
I chose to visit Antigua, Guatemala, and couldn't recommend it enough as a solo travel destination. It was an easy location to get to, extremely safe, so much to see, and easy to get around. If you are interested in traveling to Antigua, read my Antigua travel guide here.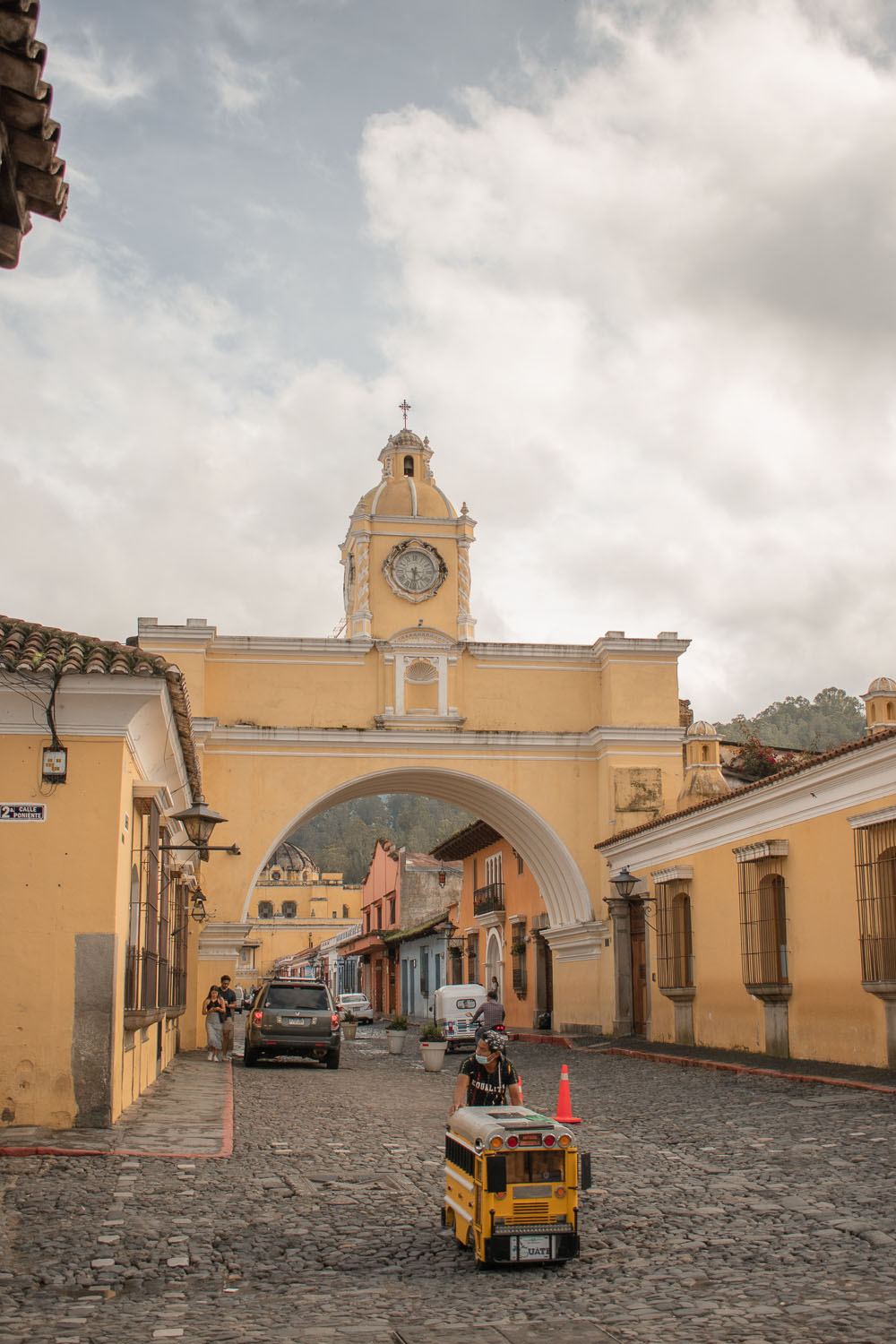 2. BOOK YOUR FLIGHT
Step number 2 is to book the flight! Decide what dates you want to travel and start looking at flights. I suggest booking your flights to arrive during the day time to wherever you are going. This will be a much safer option since you are likely unfamiliar with the city. 
Commit and book the flight! If you are anxious about the trip, there's never a ~perfect~ time, so just book the flight! Google flights and Skyscanner are my favorite places to look for flights.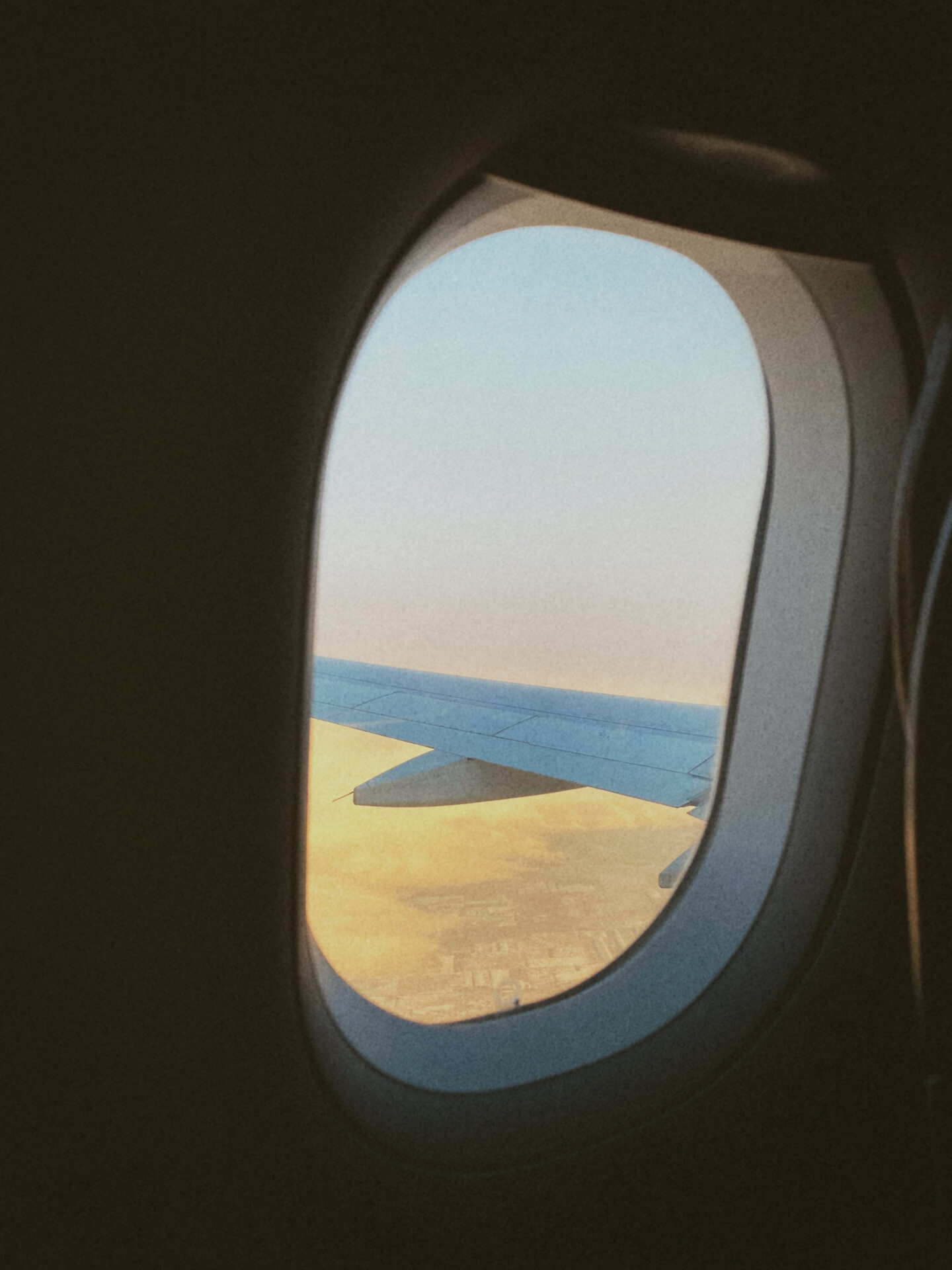 3. RESEARCH!
Research, research, research! This is extremely important when solo traveling. You can never do enough research on the destination you are visiting. Being over-prepared will make you feel so much more comfortable.
I do love planning trips but there have been times where I simply show up and figure it out. A solo trip is not the time to do this. 
 Use Pinterest to find blogs about your destination, and look for TikTok videos, and Instagram tips. Joining solo travel Facebook groups is also super helpful as is searching for solo travel podcasts. Antigua was probably my most researched trip and it really paid off because I felt very prepared. 
RELATED POST: 11 TIPS FOR YOUR FIRST SOLO TRIP
4. BOOK YOUR ACCOMMODATION
Next, it's time to book your accommodation. If you are traveling for a long period of time I suggest booking only the first part of your trip to make sure you are comfortable in the place. (Unless you are traveling during a very popular time when places tend to book up)
I also suggest hostels for solo travelers, you can even book a private room in a hostel if you don't want to share a room. Hostels are great for solo travelers because they have planned activities, there are likely many other solo travelers there, and hostels are typically in good locations. 
I used Hostel World to book my hostel in Antigua and I loved it. I originally ended up booking only for the first couple of nights but ended up extending my stay. 
Whether you book a hostel or hotel, make sure the location is prime. This will make you feel so much more at ease and it's very nice to have a place within walking distance of things you want to do.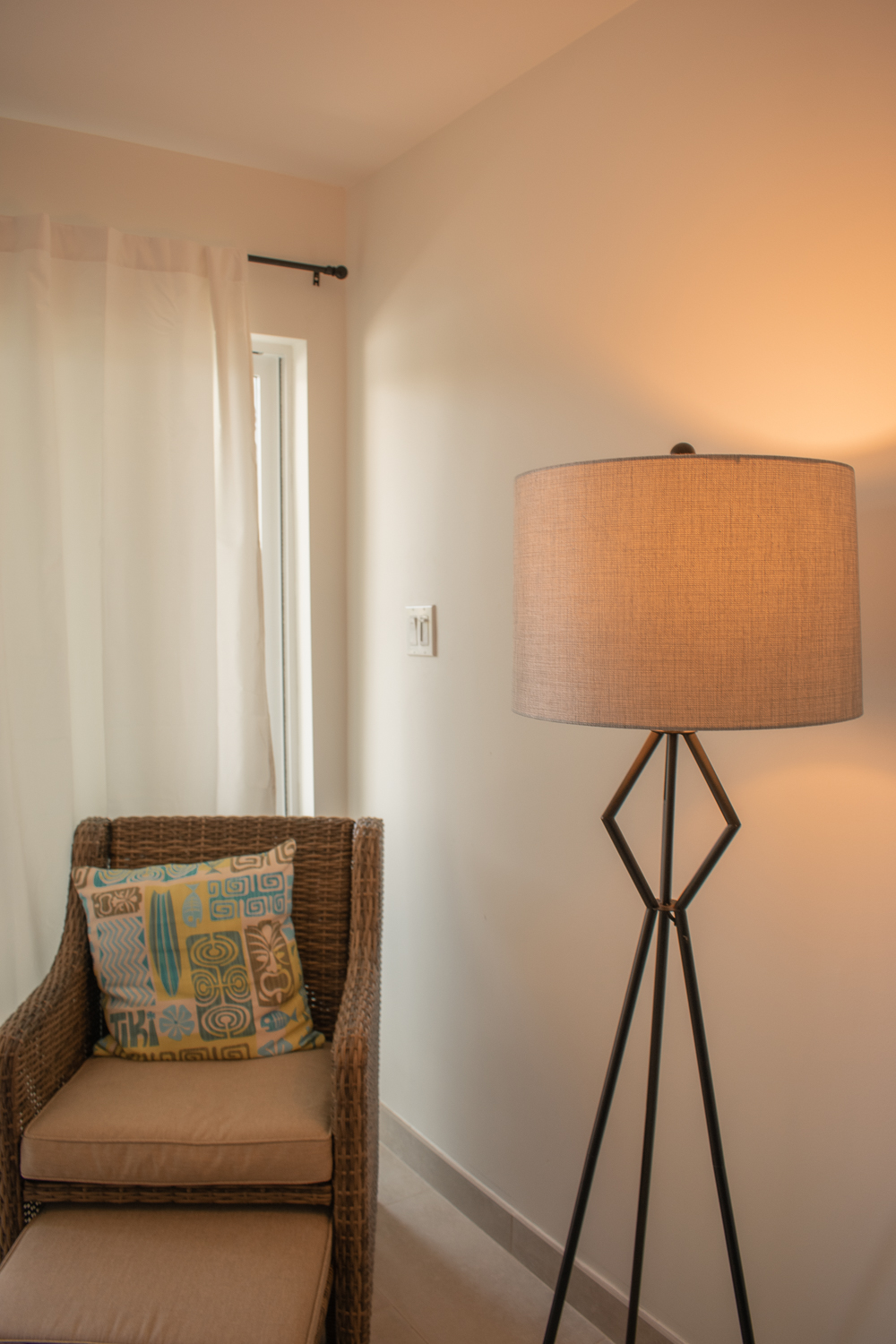 5. GET REQUIRED DOCUMENTS
Check to make sure to have all the necessary documents required for the destination you are visiting. This includes vaccines, visas, making sure your passport is still valid, etc… 
6. NOTIFY YOUR CREDIT CARD COMPANY 
As your trip gets closer, you should notify your banks of your travel plans. Trust me, you don't want to show up without money. 
On the topic of travel cards, I suggest the Chase Sapphire Preferred credit card – it's an incredible travel credit card with so many perks. I also suggest getting a Charles Schwaab debit card for traveling, there are no foreign transaction fees with this card. It's amazing. 
7. SEND FRIENDS AND FAMILY YOUR ITINERARY
Once you have your itinerary and flight information send this to a family member or friend so someone knows where you are at.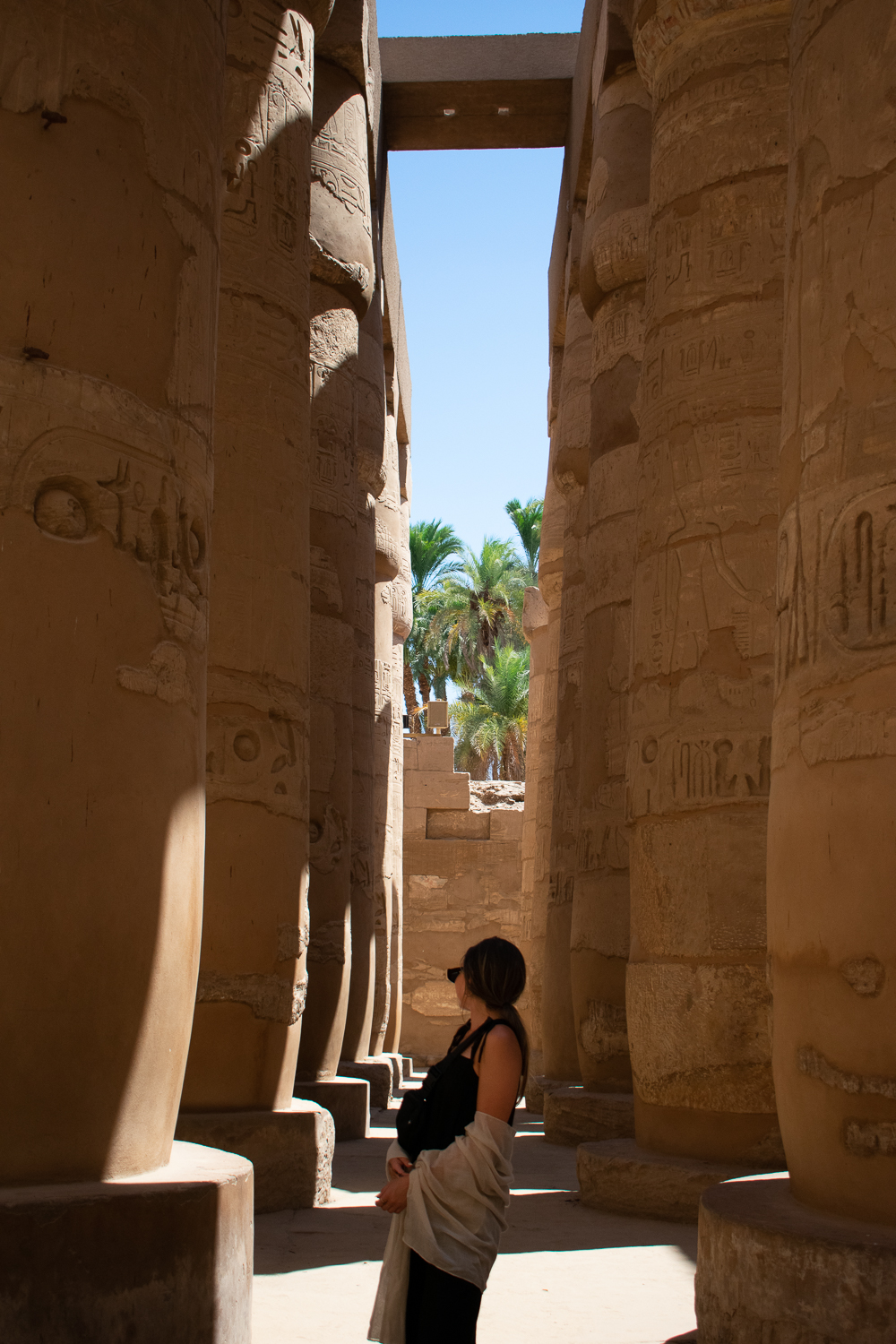 8. TRAVEL INSURANCE
Traveling with travel insurance is always a good idea. You literally never know what's going to happen. Better to be safe than sorry. I suggest World Nomads travel insurance and many travel credit cards include insurance so check your card perks. 
9. ORDER LOCAL CURRENCY
Ordering the local currency will make your life 100% easier when you get there. You can usually order foreign currency online with your bank. 
In some destinations, taxis and transportation will only accept cash so it's good to have on hand when you arrive. You can also exchange cash at the airport if you need more when you arrive.
10. DOWNLOAD GOOGLE MAPS AND GOOGLE TRANSLATE
Make sure to have the google maps and google translate apps. What's so nice about these apps is they give you the option to download a city or language so you can use it offline. 
Having offline google maps and google translate on your phone is so dang helpful when exploring a new city. Download the local language and the area you will be in so you are prepared when you land.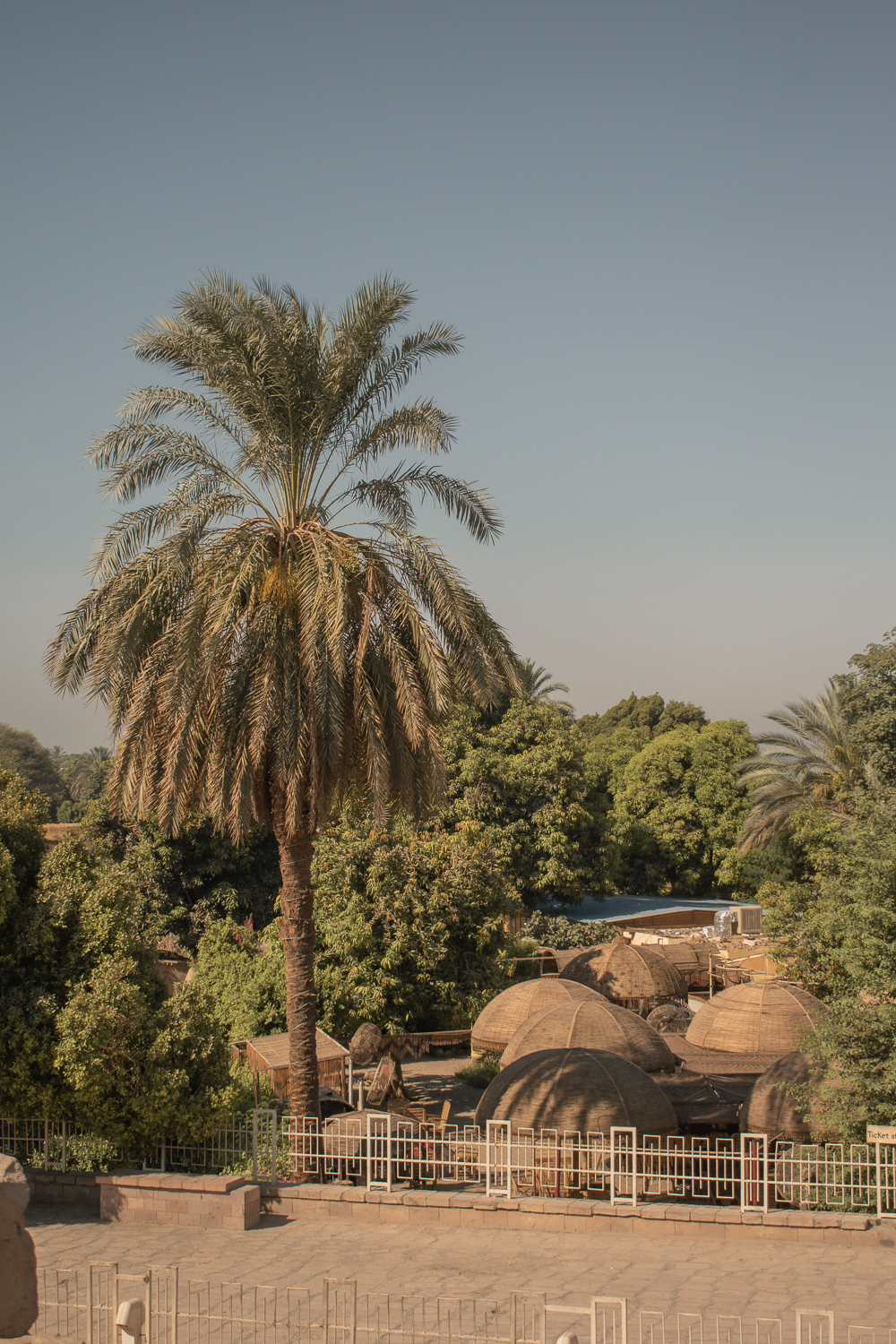 11. FIGURE OUT YOUR PHONE 
If you are traveling internationally, you'll want to figure out the cell phone situation. It all depends on what carrier you have so do your research. If you are traveling somewhere long-term, a sim card would be a great affordable option. 
Airalo is a free app where you can get an e-sim card for almost any country. To use a sim or e-sim your phone needs to be "unlocked", many cellphone carriers require your phone to be paid off to get it unlocked. Check with your carrier for details.  
12. BRUSH UP ON THE LOCAL LANGUAGE
If you are traveling to a country that speaks a language different from your own, make sure to learn common phrases. I love Duolingo for learning new languages! 
Know the basics such as – please, thank you, asking for directions, etc.. 
13. PLAN A LOOSE ITINERARY 
Research things you want to do in a city beforehand and make a list. Look at travel creators and blogs for inspo. I suggest planning a ~loose~ itinerary because you want to be able to change plans if you meet new people.
A good activity for the first day is a walking tour of the city. Usually, these are free (but tip your guide!) and a great way to get a feel for the city you are visiting, meet people, and get the best local recommendations. 
RELATED POST: 13 MUST HAVE AMAZON TRAVEL ESSENTIALS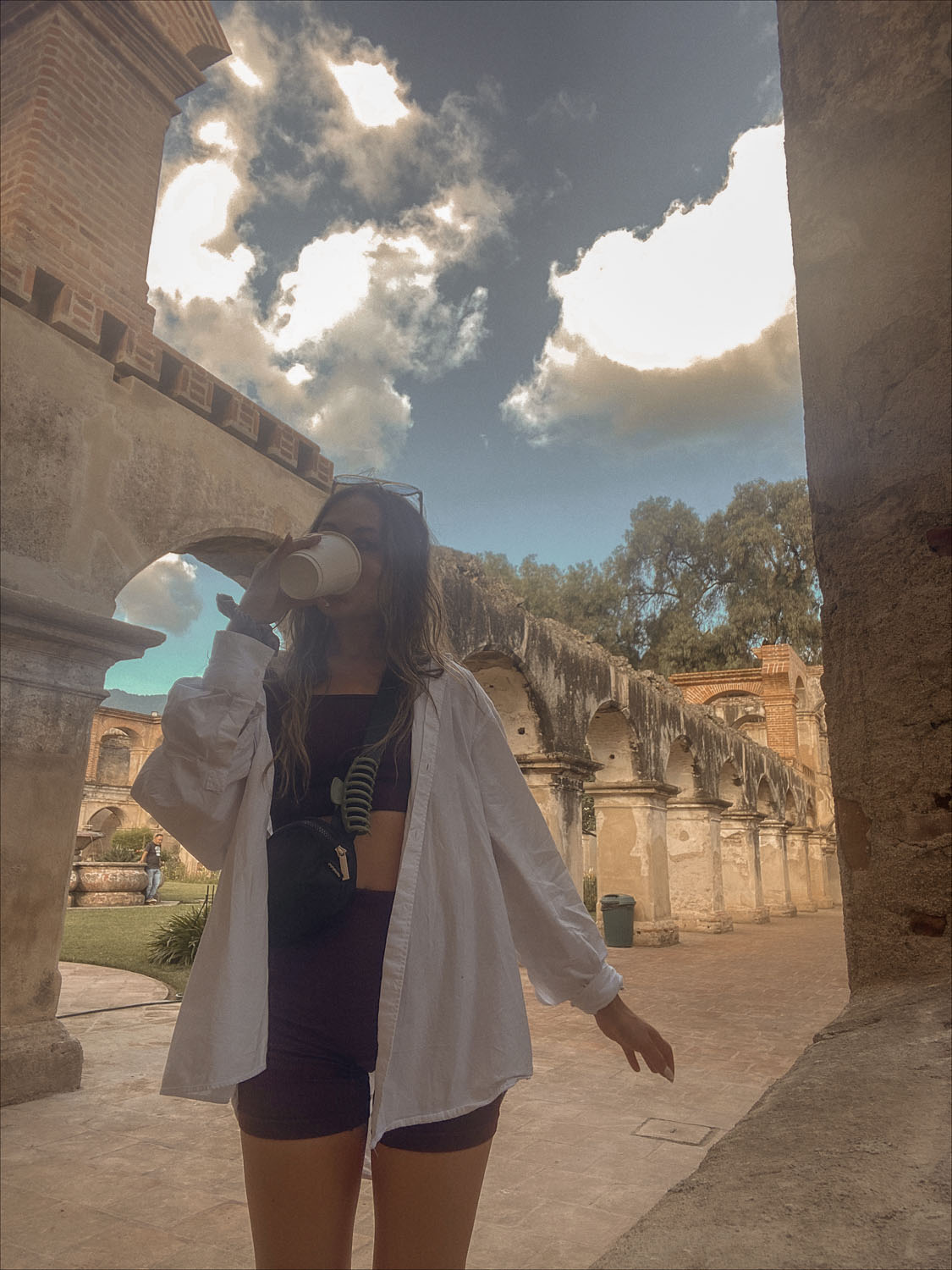 14. PRINT COPIES OF DOCUMENTS
It's always smart to print out copies of important documents you travel with. Have copies of your passport, accommodation address, local numbers, and vaccines. 
15. RESEARCH COMMON SCAMS 
There are scams pretty much everywhere, even where you live so this is not to scare you but just to make you aware. For instance, in many countries pick pocketing is common. To avoid this make sure you always keep an eye on your belonging and keep your things close. 
Look up any common scams in the area you will be visiting just so that you are aware.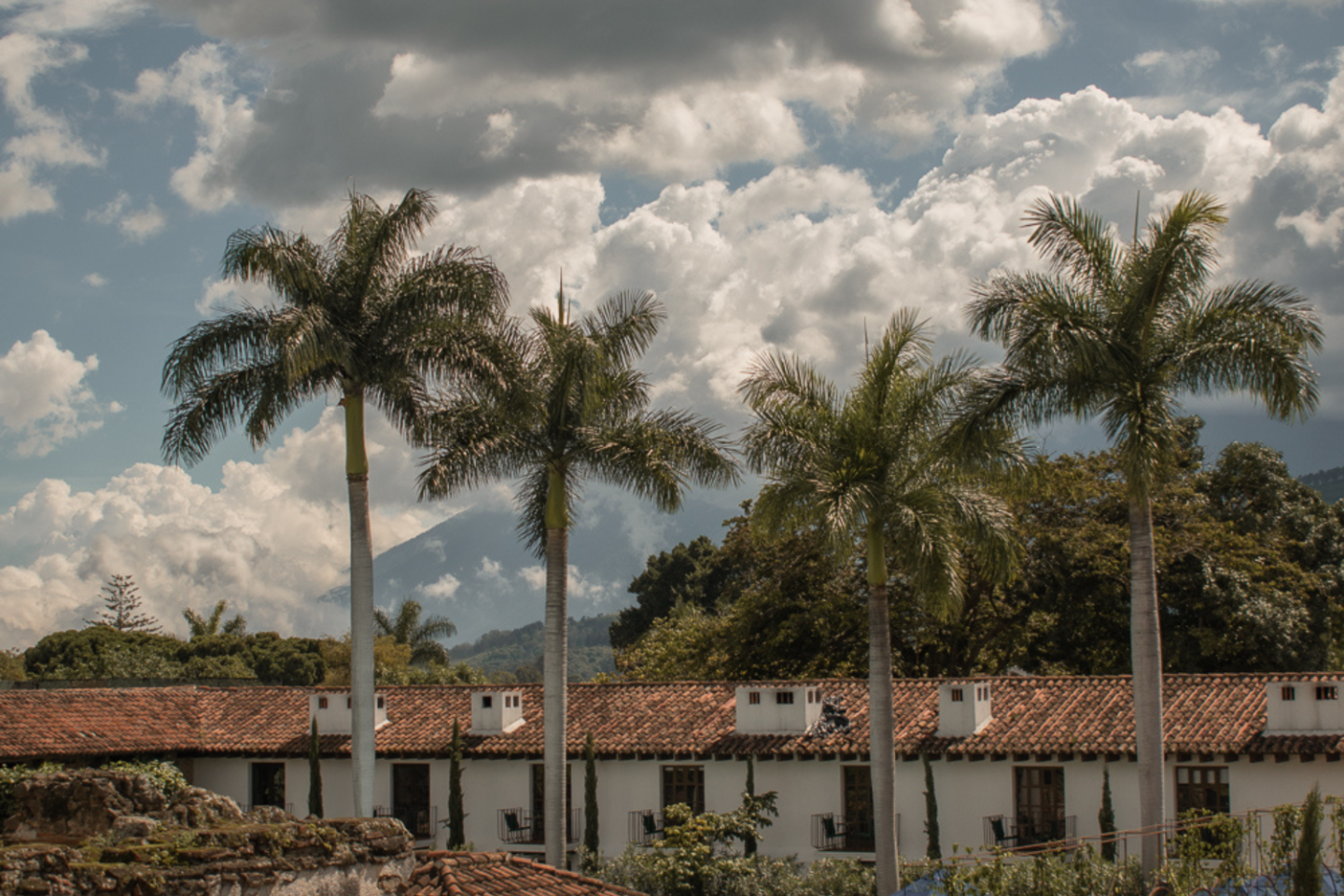 I hope this post helped you plan your first solo trip! Make sure to check out my post on the best tips for solo traveling to help you better prepare. As always, if you have any questions, comment below, DM me on Instagram or email me at sydabroad@gmail.com.
WANT TO SUPPORT?
I always appreciate it when friends and family reach out wanting to support Syd Abroad. If you'd like to support the blog, here are a few brands that I am affiliated with. All you do is click the links, and I will receive a small commission at no extra cost to you!