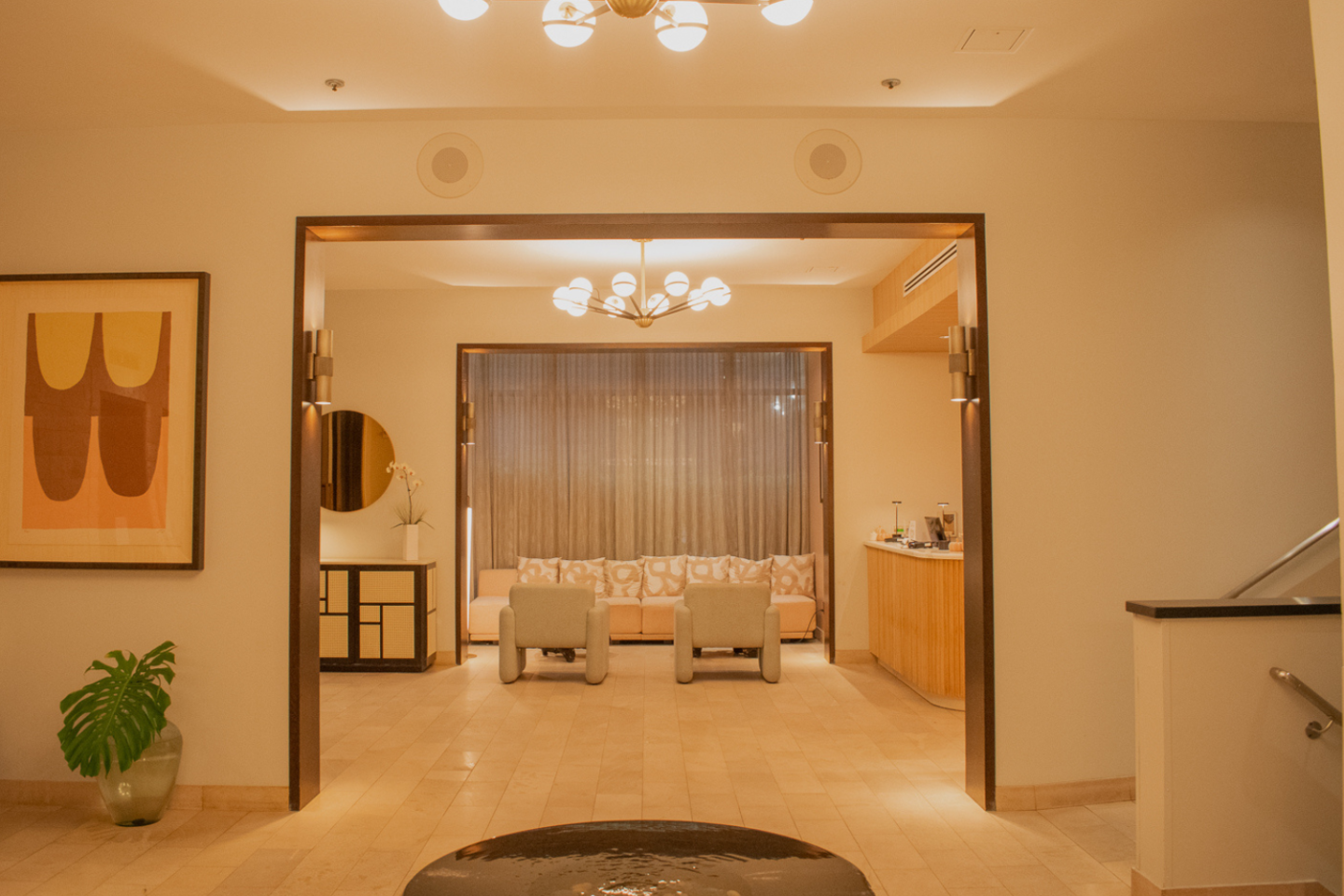 (Disclaimer: This post may contain affiliate links, which means we may receive a small commission at no extra cost to you.)
If you are looking for a trendy boutique hotel and a great home base during your time in Oahu, then Hotel Renew is the place for you. Thank you to Hotel Renew Honolulu for hosting my stay and as always all opinions are my own. 
This post is all about my stay at Hotel Renew in Honolulu, Hawaii
HOTEL RENEW HONOLULU – LOCATION 
Hotel Renew Honolulu is conveniently located right in the heart of Waikiki. It's walking distance from just about everything in Waikiki – shops, restaurants, Waikiki Beach, cafes, and more.
This was my favorite thing about the hotel because driving around the area is not fun with all the one-way streets, traffic, and people. When choosing where to stay in Honolulu, location is key. Hotel Renew is also just a short drive away from the Honolulu airport (about 20 minutes).
RELATED POST: 7-DAY HAWAII ITINERARY: OAHU AND MAUI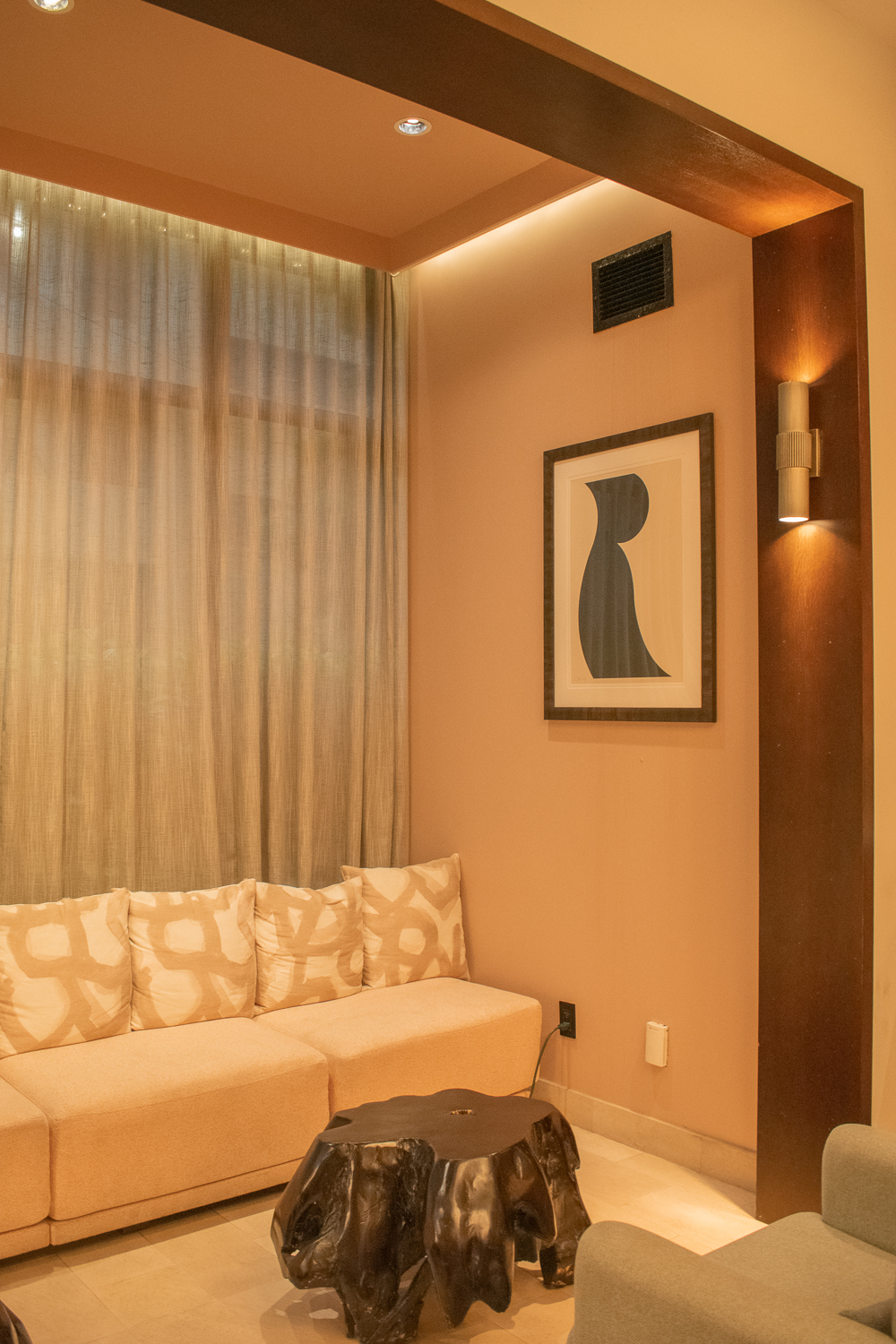 AMENITIES
THE ROOMS 
Our room was just big enough, including a mini fridge, coffee maker, and mirrors for getting ready, everything to make our stay in Waikiki great! Although the hotel is not located on the beach, there is a great view of Waikiki Beach from many of the rooms. The rooms were clean and well put together. Hotel Renew's trendy interior is also super unique and a nice touch to the space!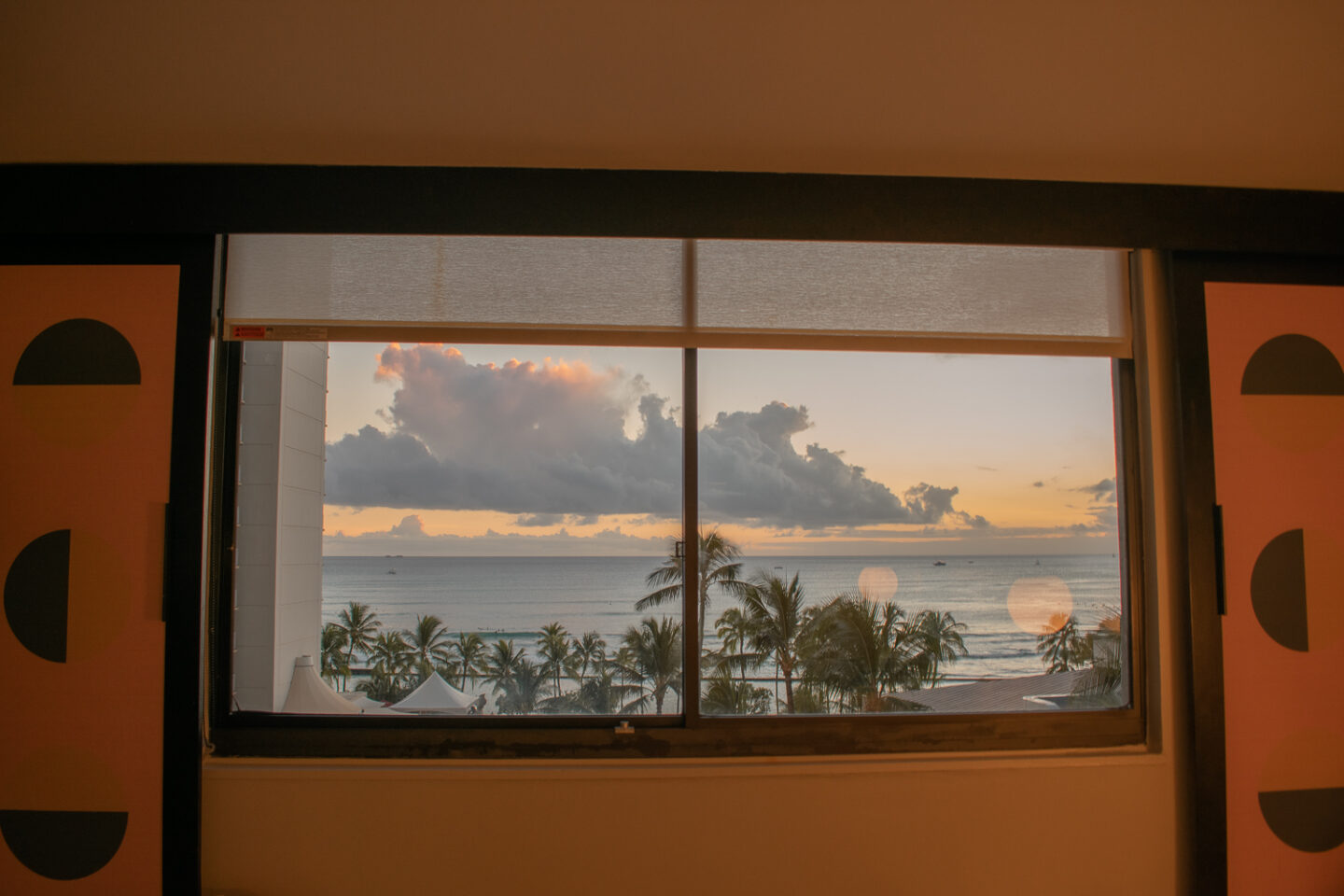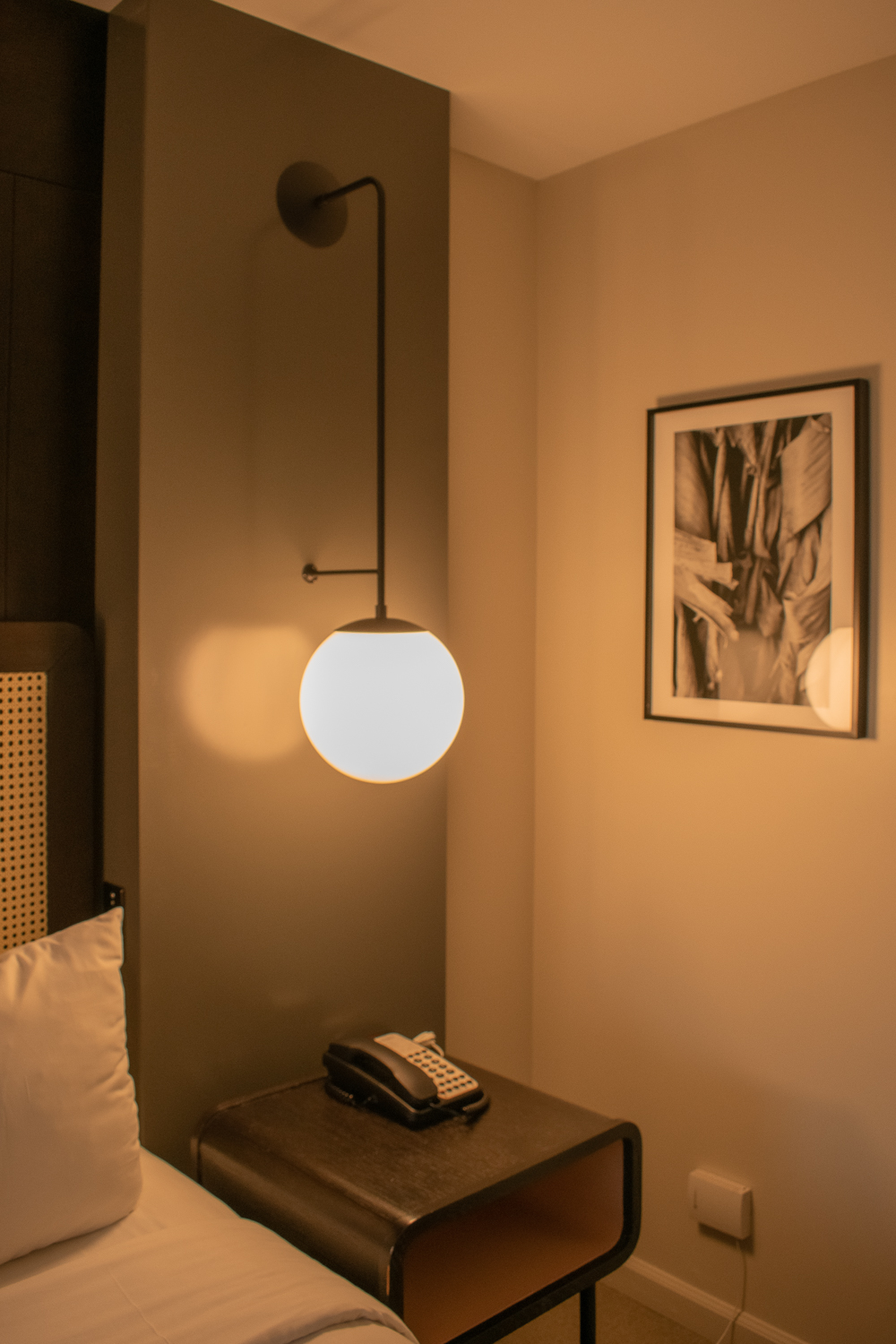 PARKING 
The parking situation could have been better but it seems like parking anywhere in Waikiki is kind of a nightmare. There is a ~very~ small, tight lot located next to the hotel where only a handful of cars fit. Otherwise, there is a lot down the street that cost $25 a day to park in. So keep this in mind when booking your stay. 
BEACH GEAR 
Beach gear was available to take for the day which was a huge plus. You have the option to use beach chairs, towels, pool noodles, boogie boards, and snorkel gear during your stay. This was nice while exploring Oahu!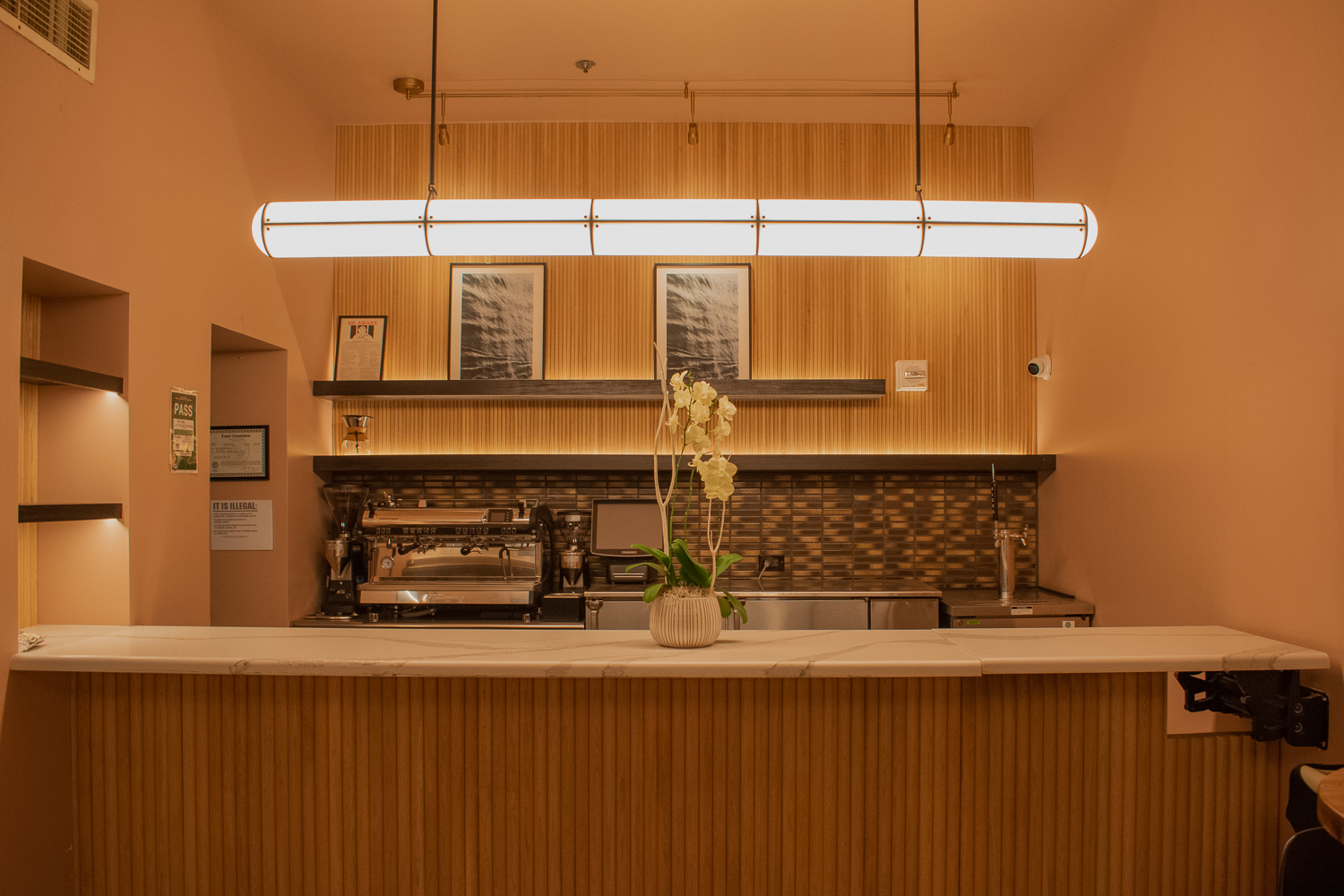 WHAT TO DO NEARBY
Check out my guide to Oahu and Maui here for things to do around the island. I will have a more in-depth guide to Oahu posted soon but for now, here are a few things to do around Oahu. I always suggest getting outside of Waikiki for most of your stay in Oahu but there are some great places in Waikiki.  
Bars in Chinatown 
Drinks or coffee at the Gallery Waikiki 
Drinks at the Hideout at the Laylow Hotel
Day trip to the North Shore
Diamond Head Hike 
Makapu'u Hike
Shopping in Waikiki
RELATED POST: KONA TIKI HOTEL, THE BIG ISLAND OF HAWAII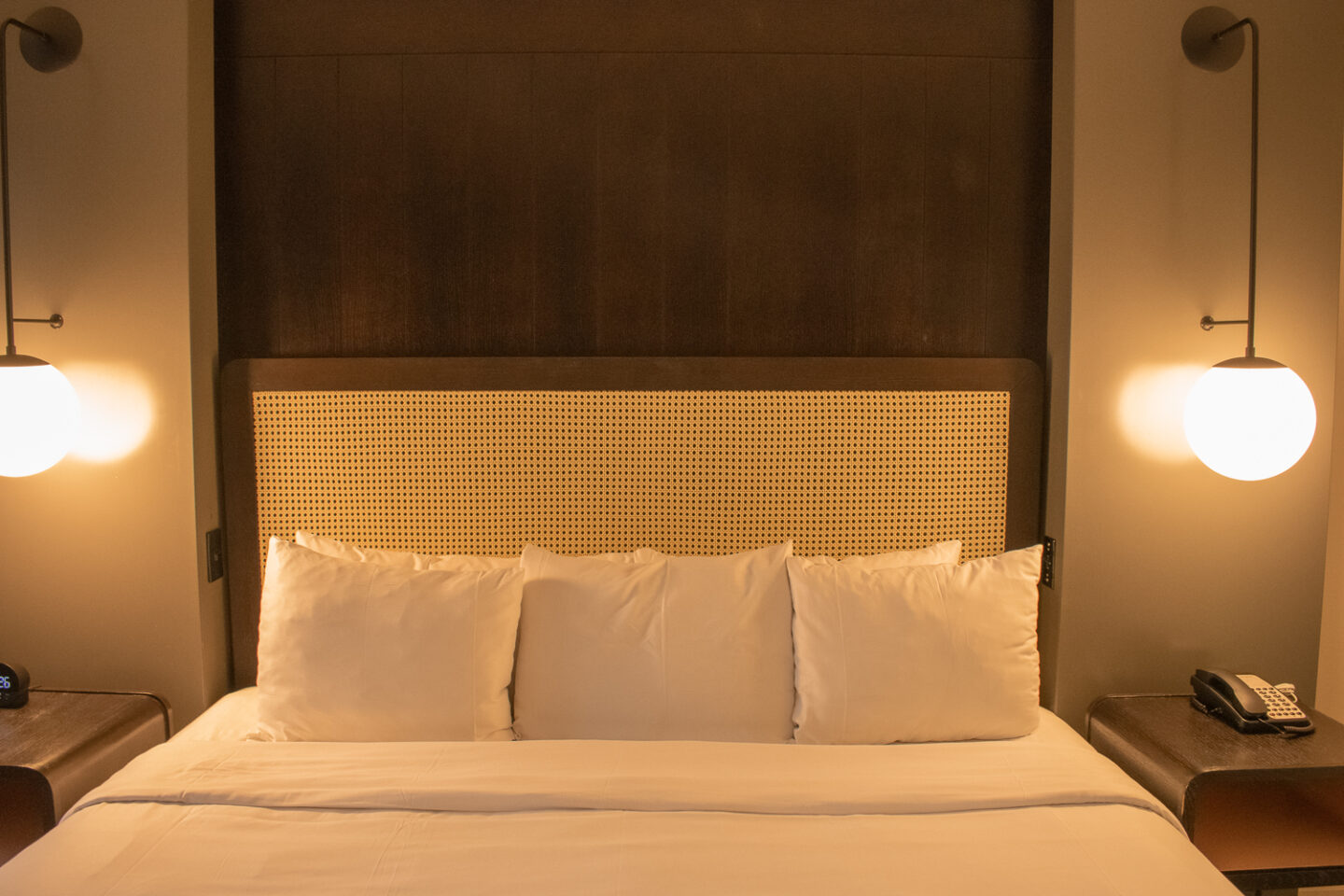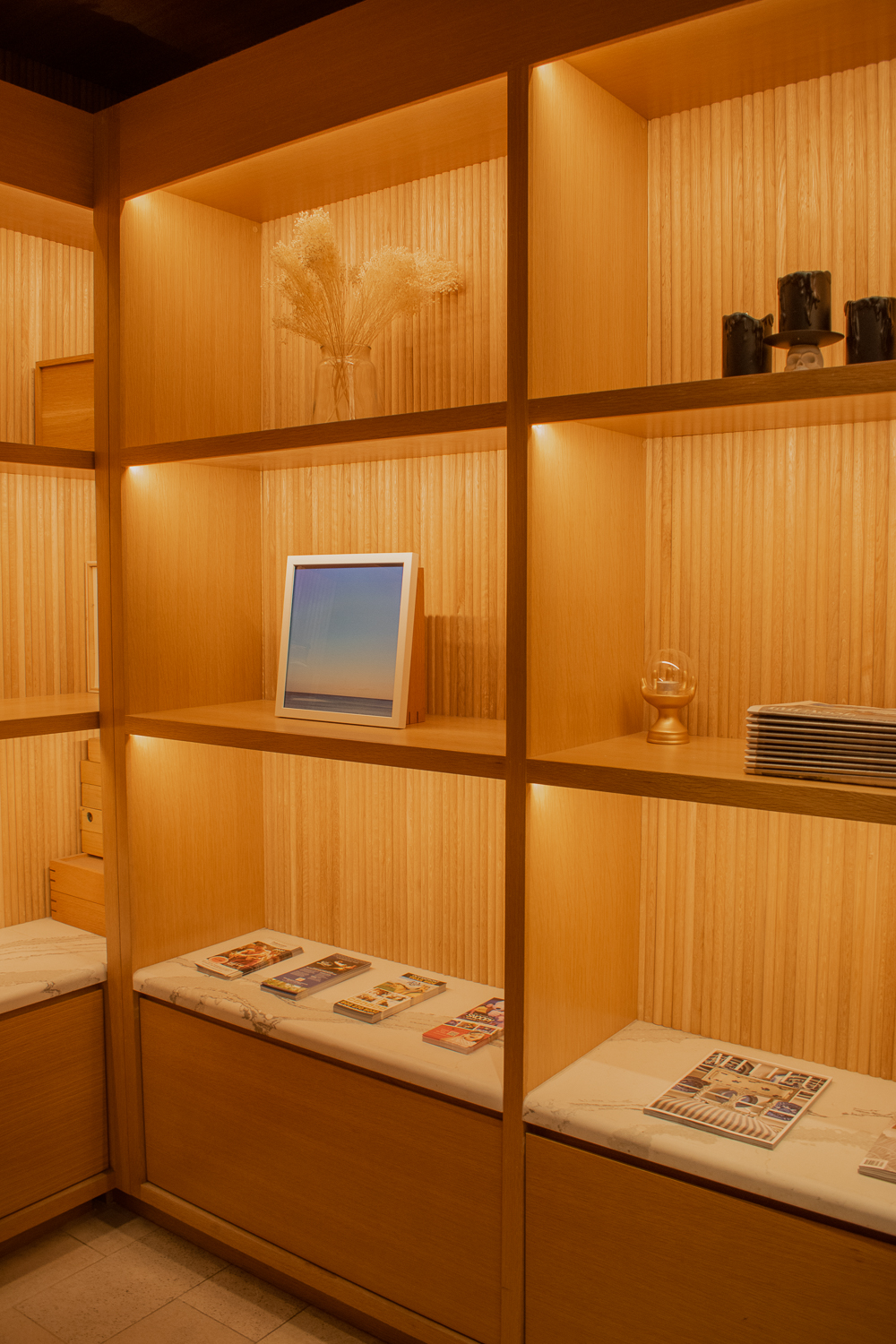 HOTEL RENEW HONOLULU – FINAL THOUGHTS
All and all, my stay at Hotel Renew Honolulu was great! It's the perfect location because it's within walking distance to just about anything in Waikiki but also a great home base for exploring the rest of the island. If you have any questions about Hotel Renew or Hawaii in general, feel free to comment below, DM me on Instagram, or email me at sydabroad@gmail.com. 
RECOMMENDED TOURS IN OAHU
PIN IT!
WANT TO SUPPORT?
I always appreciate it when friends and family reach out wanting to support Syd Abroad. If you'd like to support the blog, here are a few brands that I am affiliated with. All you do is click the links, and I will receive a small commission at no extra cost to you!