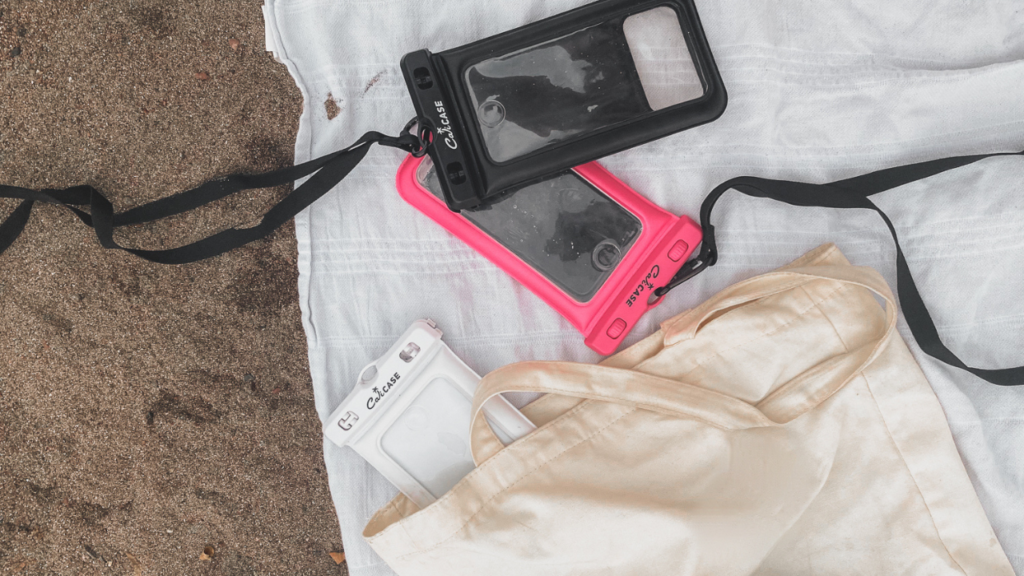 (Disclaimer: This post may contain affiliate links, which means we may receive a small commission at no extra cost to you.)
THE CALICASE
Whether you're going on vacation this summer or chilling by the pool, CaliCase is your perfect summer essential! The CaliCase is the best floating phone case you can find on the market. The pouch comes in two different sizes, universal and extra-large, which was created to fit all sizes of phones. You can also store cash, cards, and other valuable items in this waterproof pouch. This way you can protect your personal items from water and weather. 
Disclaimer: This blog post is sponsored by CaliCase. CaliCase was kind enough to let me test out their product, a waterproof phone pouch. Keep reading to learn more about CaliCase, and as always, all opinions are my own!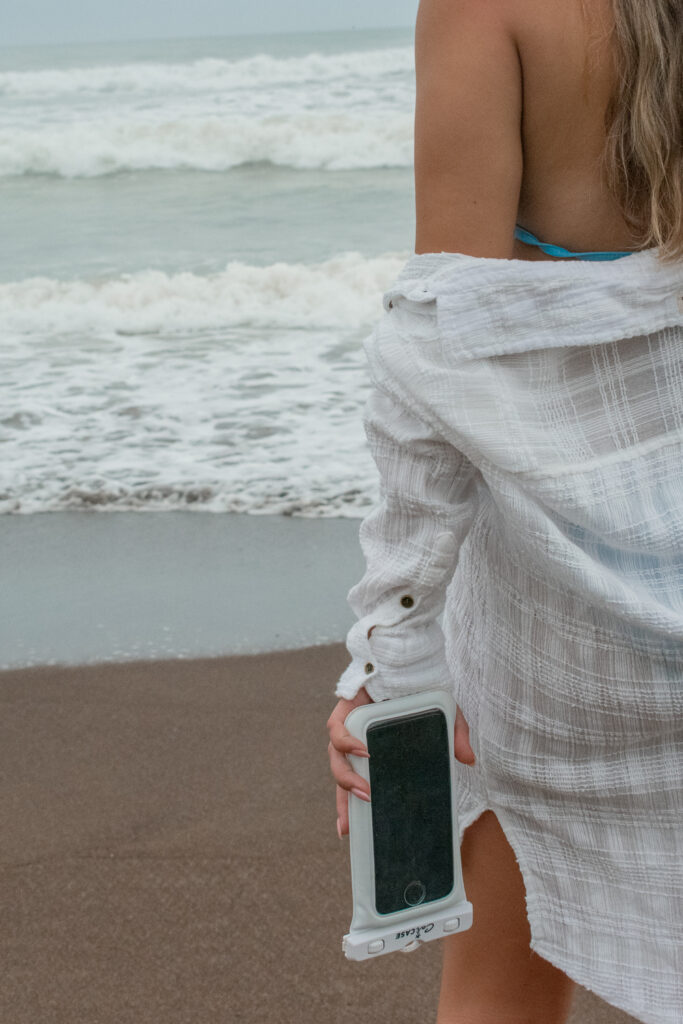 FEATURES
The CaliCase is created with two layers of protection ensuring maximum waterproof security. This also provides a phone pouch that will actually last. The magnetic seal and clasps ensure that your valuables are fully sealed inside the case. 
The dual padded layering adds protection to your device, not only protecting your phone from water but adding drop protection. The CaliCase is waterproof and buoyant, perfect for underwater content in pools, lakes, and oceans! It is IPX8 certified for 100 feet underwater which makes it excellent for snorkeling and most diving trips. 
Thanks to the clear PVC plastic, you can take photos and videos from both your front and back camera with the CaliCase.
 The product also comes with a carabiner and lanyard, ideal for wearing around your neck while on the go.  
These floating phone cases come in 15 colorful designs including black, white, purple, pink, blue, orange, and more, making it easy to spot your device in any situation.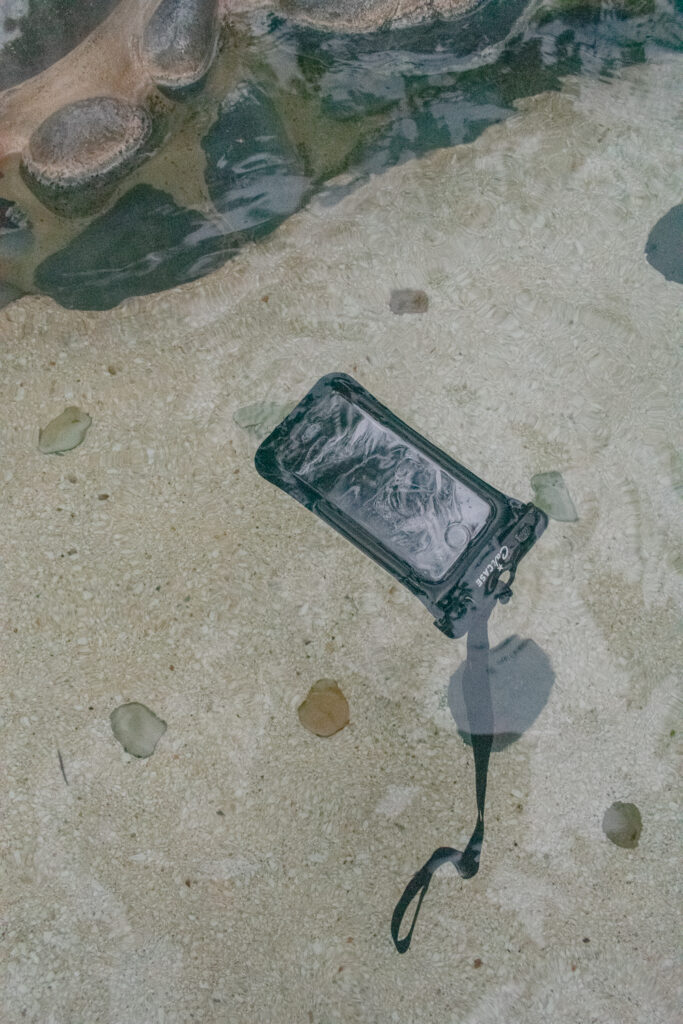 A TRAVEL ESSENTIAL 
From my experience, I think the CaliCase is essential. I recently brought the CaliCase along with me on my trip to Costa Rica and Colombia, it was a lifesaver. Not only could I get awesome underwater content but it helped protect my phone in various situations. I will now bring this product with me on all my travels. 
Being in the rainforests of Costa Rica, we found ourselves in many unexpected downpours. The CaliCase came in handy to protect my phone. I also wanted to bring my phone along while riding ATVs to get content. Let's just say we were a bit muddy, and I couldn't have taken my phone along if it wasn't for the CaliCase!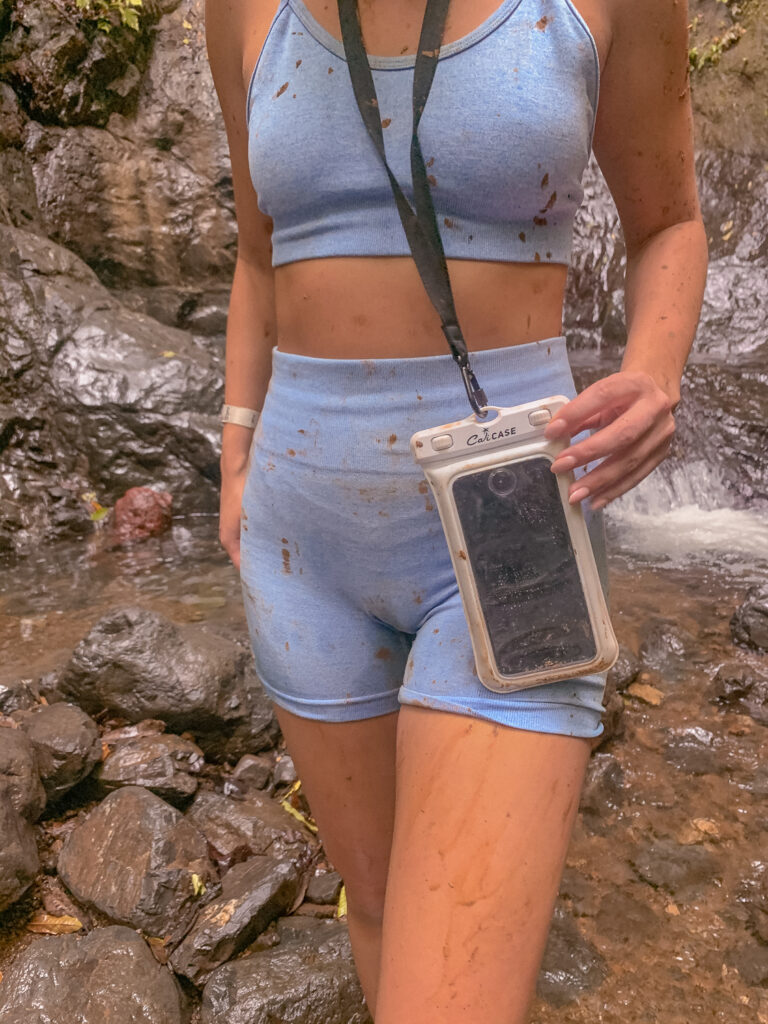 I felt completely at ease bringing my phone with me to pools, hot springs, oceans, and waterfalls. Especially knowing my phone wouldn't get water damaged or lost.   
This really is the perfect gift for anyone. The waterproof phone pouch held up great during my travels and was easy to pack. The CaliCase is the best way to keep your valuables protected when there is any water involved. It literally turns your phone into a GoPro, but for a fraction of the cost!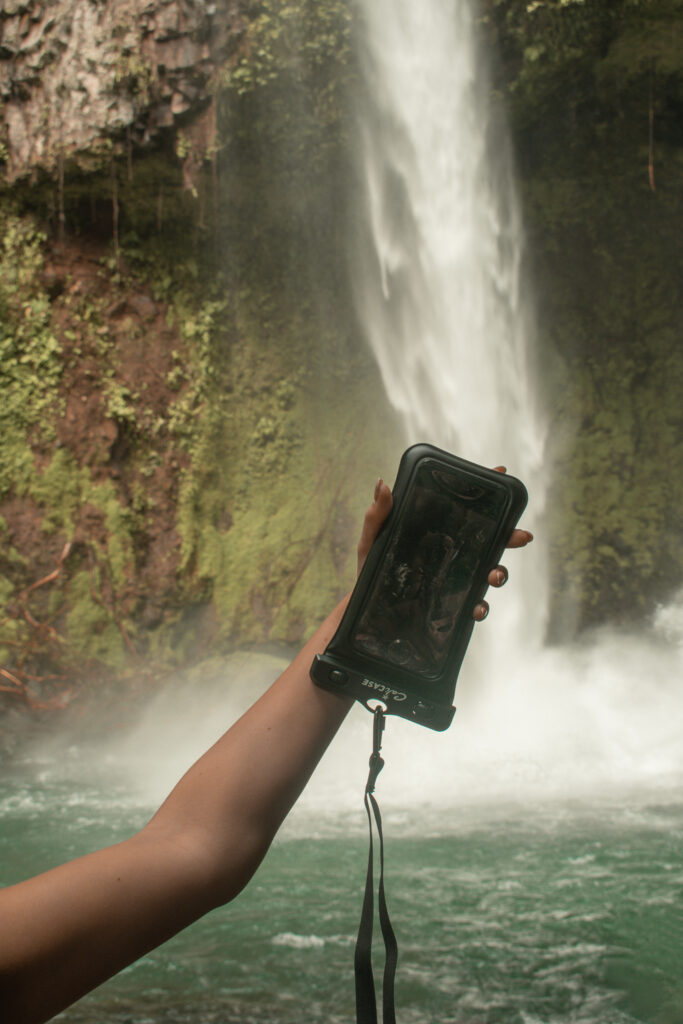 Shop this waterproof phone pouch at www.calicase.com and use my CaliCase discount code, "sydabroad" to receive 20% off your purchase!
Shop CaliCase here.
xx Syd.
PIN IT!