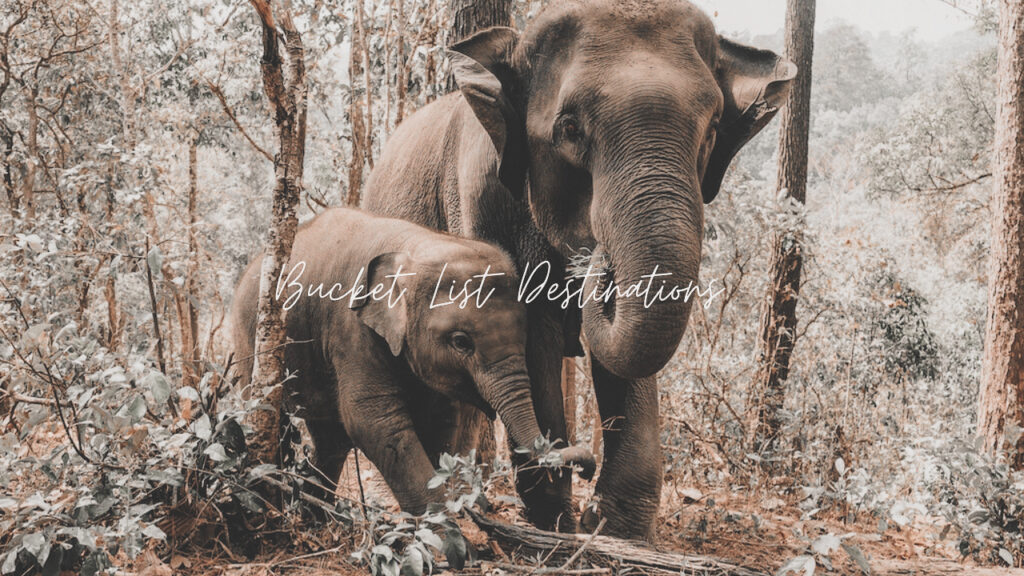 (Disclaimer: This post may contain affiliate links, which means we may receive a small commission at no extra cost to you.)
If you're like me, the rough year of 2020 has seriously made you excited for future travels. Hopefully sooner rather than later. With travel destinations ~slowly~ beginning to open up, it's giving me hope for this year. During quarantine, I had been trip planning, researching, and trying to find the best places to travel to. In this blog, I'm going to share with you the top bucket list destinations that need to be on your list of places to visit in 2021!
I know the future of travel is very uncertain, and things will look a lot different but I have put together a destination master list of the best places to travel to in 2021. This list includes destinations from all across the world and I'm going to tell you why these are the perfect bucket list destinations.
Disclaimer: This article contains affiliate links.
Bali, Indonesia 
Alright, I had to start with Bali in Southeast Asia because who wouldn't want to pay Bali a visit! First off, the food. It's amazing, fresh, and healthy.
Bali is known for its beautiful rice paddies, stunning beaches, and volcanic mountains. So there is definitely something to do in Bali for everyone. Assuming travel goes back to normal-ish, Bali should be at the top of your "best places to travel in 2021" list!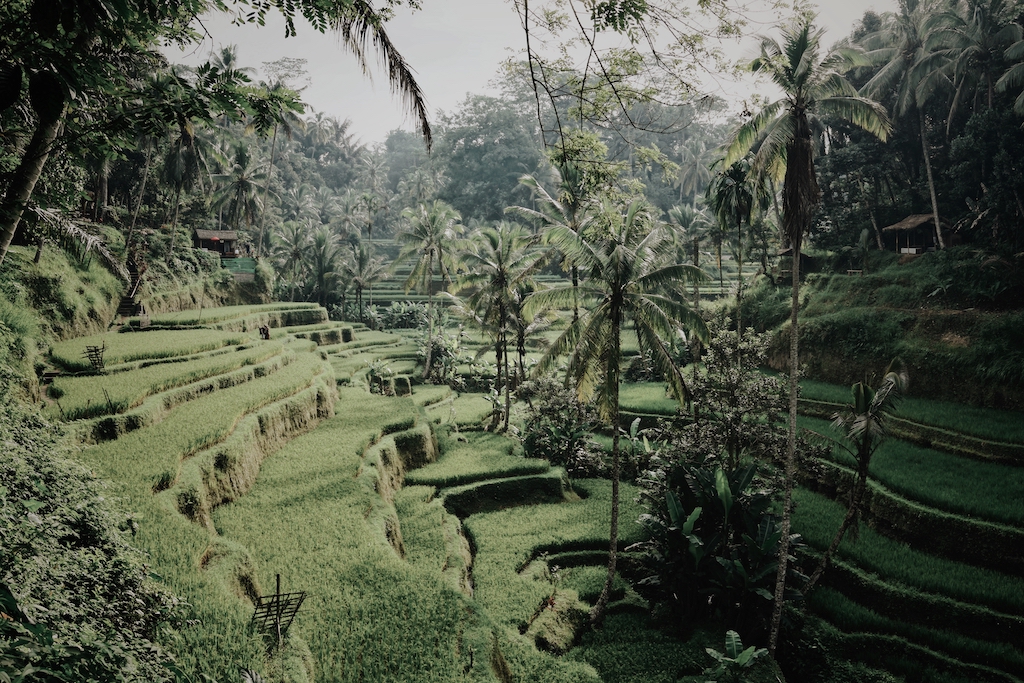 Chiang Mai is one of my favorite places I have ever been to. It's a laid-back city in northern Thailand. Spend time with the elephants at one of the many elephant sanctuaries, take a Thai cooking class, and relax at the spa. If you are looking for a chill trip, Chiang Mai should be on your list! 
Santorini, Greece
Known for its breathtaking sunsets, Santorini is most definitely one of the best bucket list destinations. The views here are incredible and you can even island hop around the area. If you are into architecture, Greek food, and wine, you've got to visit Santorini in 2021! 
Palm Springs, CA, USA
This city is located in the southern desert of Southern California known for its fancy hotels, hot springs, golf courses, and spas. There are endless amounts of shopping to do and so many fun resorts! If you're looking for a luxury desert getaway, Palm Springs is one of the best places to travel to! 
Split, Croatia
Again with the gorgeous beaches. Split is Croatia's second-largest city known for its beautiful beaches. You will also find affordable hotel prices in Split. This is another great place to island-hop and also party all night! The main town is a great place to explore as well. 
Aruba
Aruba has great sunny weather year-round and stunning beaches. Honestly, enough said. But seriously, you will find crystal clear water, and you can even see the famous pink flamingos!
You will also find excellent diving in Aruba and the people are very friendly. Just another one of the best places to visit in 2021.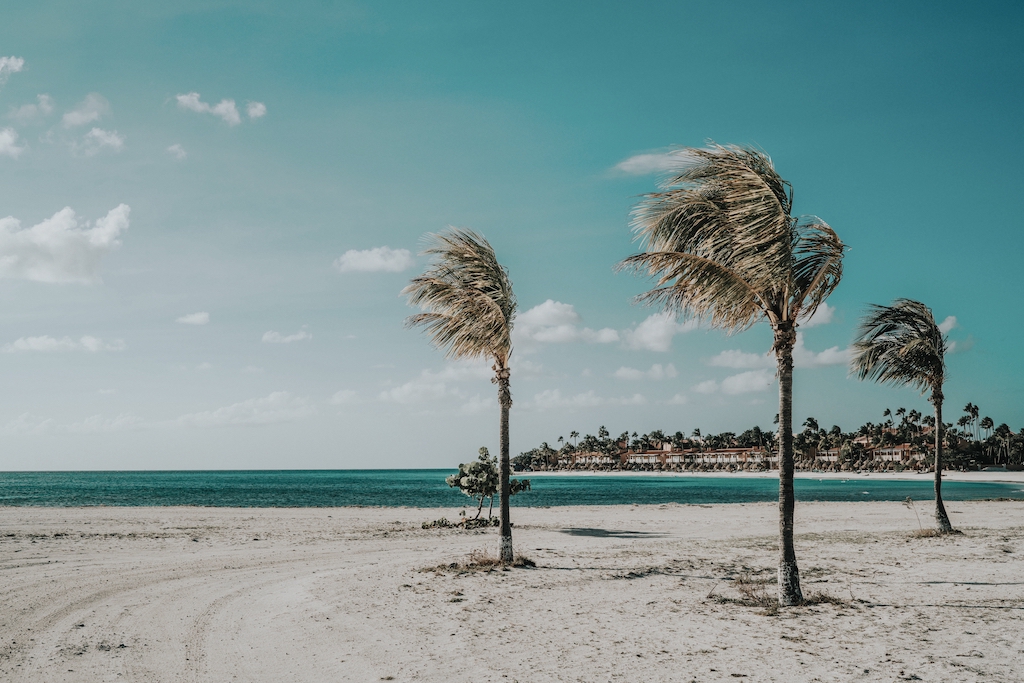 Sri Lanka
Now, we're heading over to Asia to explore Sri Lanka. Sri Lanka is an island country in South Asia located about 20 miles off the coast of India. Sri Lanka is known for its rich culture, beautiful forest, landscapes, and gorgeous beaches.
If you are looking for a destination that's off the beaten path, Sri Lanka is for you. Visit temples, go on a safari, and eat incredible food. Sri Lanka is an affordable country as well, so that's a plus.
The Bahamas 
Get your tan on and head to the beautiful Bahamas. You will find some of the best snorkeling in the world here. There are also a number of different food festivals as well as many different hotels and all-inclusive resorts if that's your vibe.
If you want a less touristy spot, consider staying on a more secluded island, like Harbour Island. When in the Bahamas you can't miss swimming with the pigs and the sharks! 
Honolulu, Hawaii, USA
If you live in the USA, want a tropical getaway, but don't feel comfortable traveling internationally yet, Hawaii is the place for you! Hawaii recently opened up to tourism without having a mandatory 2-week quarantine.
There are seriously endless amounts of things to explore in the islands of Hawaii! From Hawaii Volcano National Park, island hopping, snorkeling, diving, hiking, and more, this place has it all. Hawaii is quite expensive, definitely not a budget travel destination so keep that in mind. 
Check out my full Maui and Oahu travel guide here.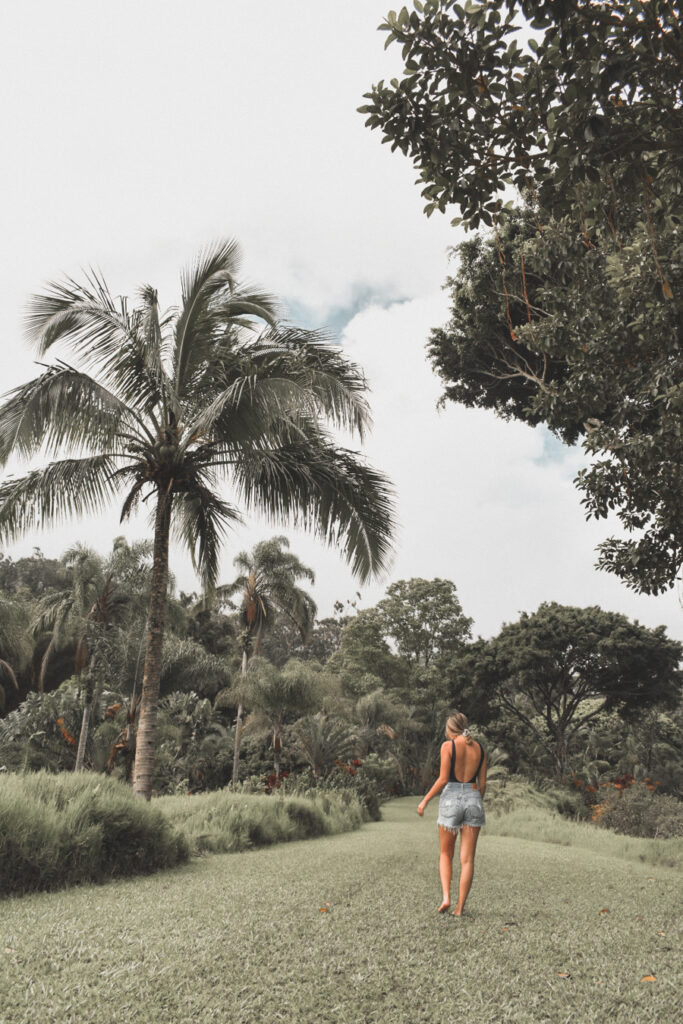 Sedona, AZ, USA
Sedona is freaking stunning. I stopped here during my summer road trip and have wanted to go back ever since! The town itself is so cute with endless amounts of cafes, restaurants, and shopping. Also, literally everywhere you go is a VIEW. If you visit, make sure to hike the Devil's Bridge, the views are even more perfect from up there! 
Tokyo, Japan
Go into the future and visit the incredible city of Tokyo. This city is HIGH on my bucket list for a number of reasons. The food, museums, markets, shopping, cafes, parks, and nightlife — Tokyo has it all! You can even explore Mount Fuji or take a day trip to Disneyland. Tokyo is expensive, so budget wisely. However, there are many affordable hostels to stay at.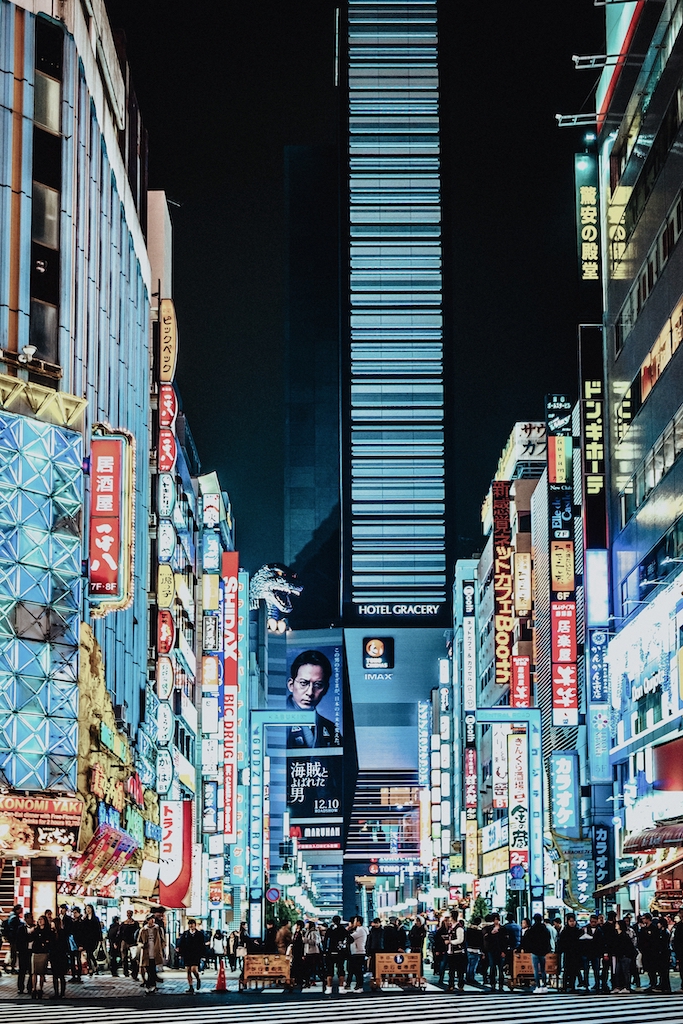 Mexico has opened its borders with no travel restrictions. Tulum is a town on the Caribbean coastline of the Yucatán Peninsula. The city is about a 2-hour drive by bus from Cancun. It's known for its beaches, Mayan ruins, and Cenotes. The aesthetic here is seriously like no other destination in Mexico. Plan a trip to Tulum and enjoy countless amazing meals, drinks, and more! Check out my Tulum travel guide here.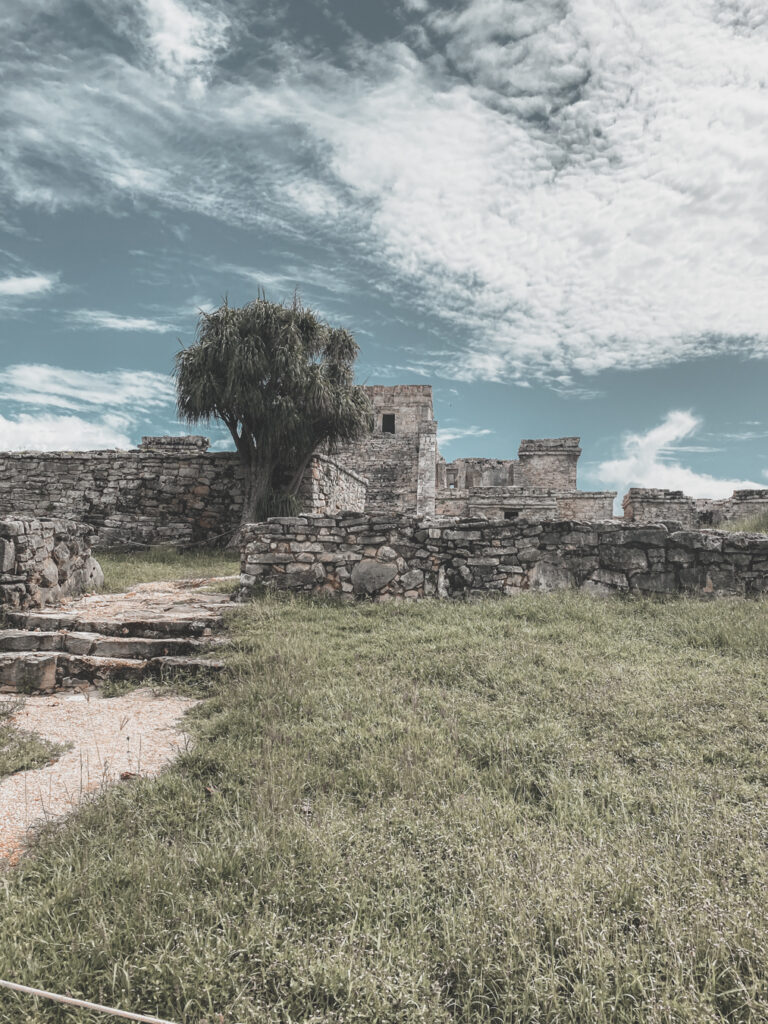 Sydney, Australia 
The city of Sydney, Australia is a great place to travel in 2021, this city has been on the top of my bucket list destinations for so long. Sydney is one of Australia's largest cities known for its harbor front Sydney Opera House.
There are so many activities to do in Sydney including harbor cruises, snorkeling, beautiful parks, trendy cafes with incredible food, and not to forget the picture-perfect beaches. Sydney, Australia is definitely one of the best bucket list destinations and a top destination to travel to. So, why not visit in 2021? Well, hopefully.
During my time abroad in Thailand, I spent a weekend in Siem Reap, and let me tell you, it's so underrated! Not only can you visit the famous Temples of Angkor here, but the nightlife is so much fun.
Also, the locals are very welcoming, the food is incredible, and it's a super affordable destination! If you are looking for rich culture and history, Siem Reap is the perfect place. Plan for at least three days here.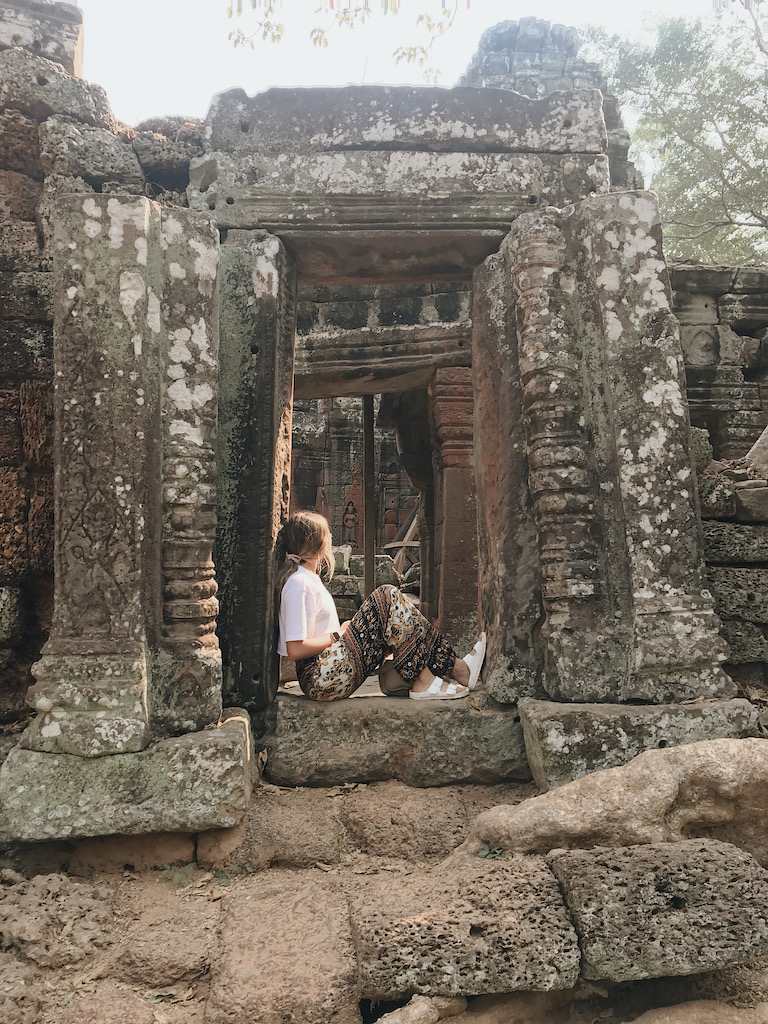 Cork, Ireland 
Cork is known as the culinary capital of Ireland so if you're a foodie, Cork is one of the best places to travel to. Start your trip by exploring the English Market and snack on all the goodies including fresh seafood, homemade chocolates, and local cheeses.
When in Cork, make sure to enjoy the gorgeous landscape by taking a local tour or even a road trip along the coast. Cork is also known for its history, so explore a few museums and art galleries while you are here! 
The British Virgin Islands 
The British Virgin Islands are part of a volcanic archipelago in the Caribbean comprising four main islands and many smaller islands. It's a picture-perfect tropical destination! While in the BVI's visit The Baths, Cane Garden Bay, Anegada Island, book a sailing excursion, or snorkel! 
Ninh Binh, Vietnam 
Alright, here's why Nin Binh needs to be on your bucket list. First off, Ninh Binh has minimal tourism compared to Ha Long Bay or Hanoi, which means fewer crowds. Secondly, it's affordable.
You will find a countless number of cheap accommodation and affordable restaurants to eat at! Not to mention the street food! Ninh Binh is also stunning. Its lush greenery, mountains, and river, all make for a picture-perfect place. You should also visit the temples while in Ninh Binh.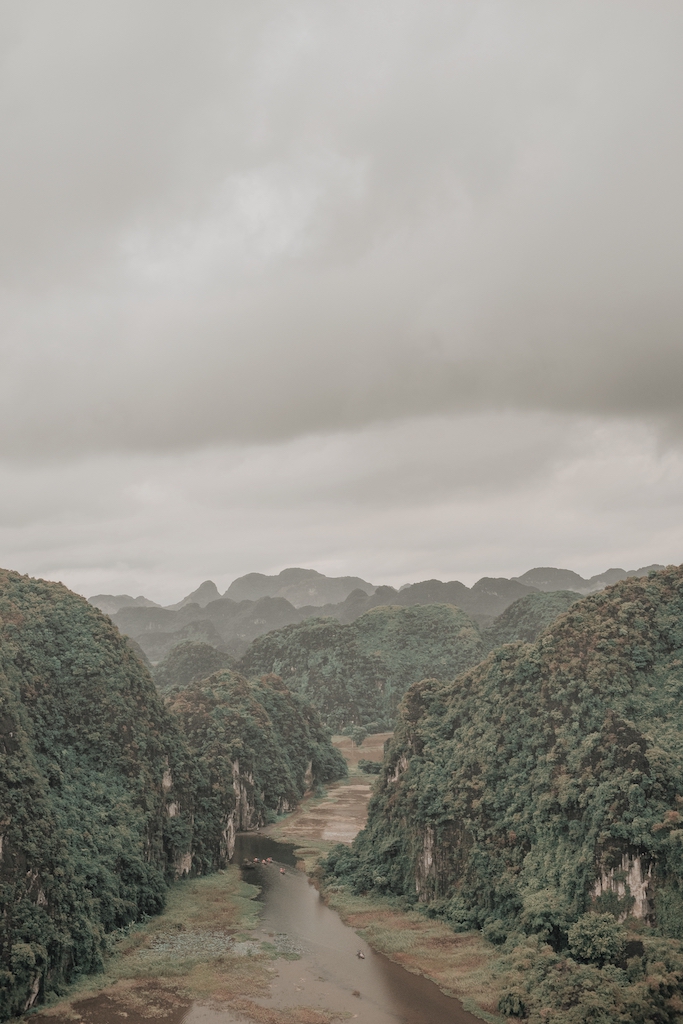 Cairo, Egypt 
Cairo is the capital of Egypt set on the Nile River. Explore some incredible history here in Cairo by visiting the Egyptian Museum and the Pyramids of Giza! Book a dinner cruise on the Nile River and check out the markets around the city.
Cappadocia, Turkey 
Cappadocia is a freaking dream! It's near the top of my bucket list and it should be on yours too. The scenery is literally out of a fairytale. Between the gorgeous rock formations around the region and the hundreds of hot air balloons in the sky during sunrise, it's perfect. Cappadocia is a bit off the beaten path and somewhere that is definitely worth visiting 
Enjoy the laid-back atmosphere of Amsterdam. It's a city like no other and for a great reason. I visited Amsterdam on an EF Ultimate Break trip and absolutely loved it!
While in Amsterdam you can't miss the perfect gingerbread-like houses, a sunset cruise down the canals, a visit to the Heineken Experience, and a walk through the red light district. This is a unique city that is so much fun to explore. 
Click here for $100 off your first trip with EF Ultimate Break!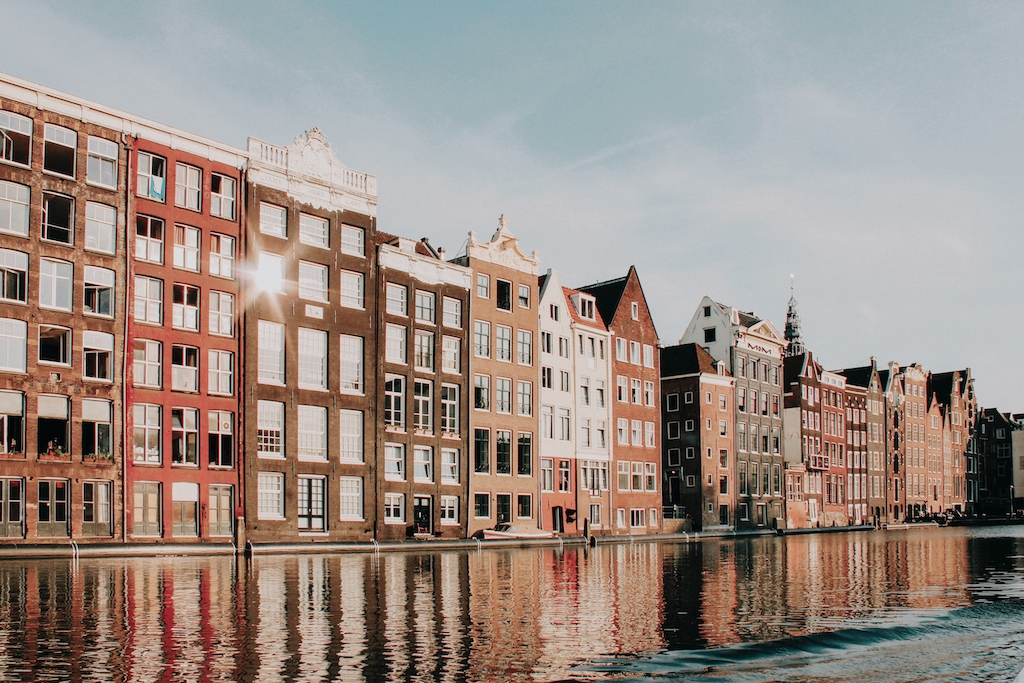 Turks and Caicos 
If you're a beach person, Turks and Caicos is for you. Here you will find insane beaches, luxury resorts, shops, and restaurants. You really can't go wrong by adding this to your 2021 destinations list. 
Fort Collins, CO, USA
Fort Collins was the first city I visited in the state of Colorado and let me tell you, it is perfection. There is beautiful greenery everywhere and the laid back vibe of this college town is so relaxing. Not to mention the many delicious coffee shops and cafes! 
Lucerne, Switzerland
Lucerne, Switzerland is another fairytale town. It's nestled near the Swiss alps so the views are absolutely stunning everywhere you look. The town is super cute and nice to explore, and the food is delicious! Make sure to take a cruise on Lake Lucerne and visit Mount Pilatus while you are here.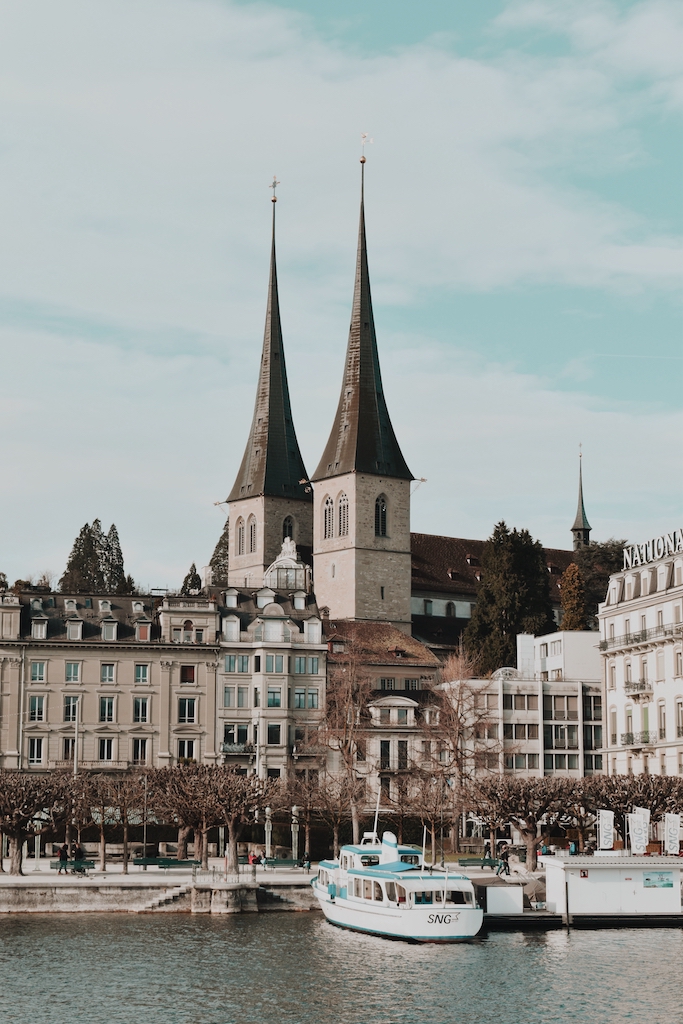 Final Thoughts
Well, I hope you found some inspiration from this list of the best places to travel to this year! And I ~really~ hope 2021 can be a time to travel again because there are so many bucket list destinations I want to visit! Fingers crossed.
I don't know about you, but in the meantime, I have been dreaming of places to visit in 2021. Let me know in the comments if you have been doing some serious trip planning this year as well.  
xx Syd.
Shop My Travel Favorites
PIN IT!